This article was originally published on 22 April 2014.
—
Alright, real talk: How many of you are burdened by student loans?
Assuming I'm not the only one raising my hand to that, let me ask a better question: How many of you don't travel (as much as you'd like) because you're still paying off your student loans?
I'm right there with you. I've spent more time than I care to admit bemoaning my student loan debt and cursing my decision not to go to a cheaper college. But hey – if my biggest handicap is that I'll be paying for my ivy league education for 20+ years, my life really isn't so bad, is it?
It's all about perspective. You can choose to give in to your handicap and let it cripple you, or you can learn to live with it and find other ways to thrive.
You can travel with student loans. I've been traveling for the past 7 years while continuing to make my monthly payments and I've come up with some cost-saving and money-making strategies that help me – and can also help you! – do this.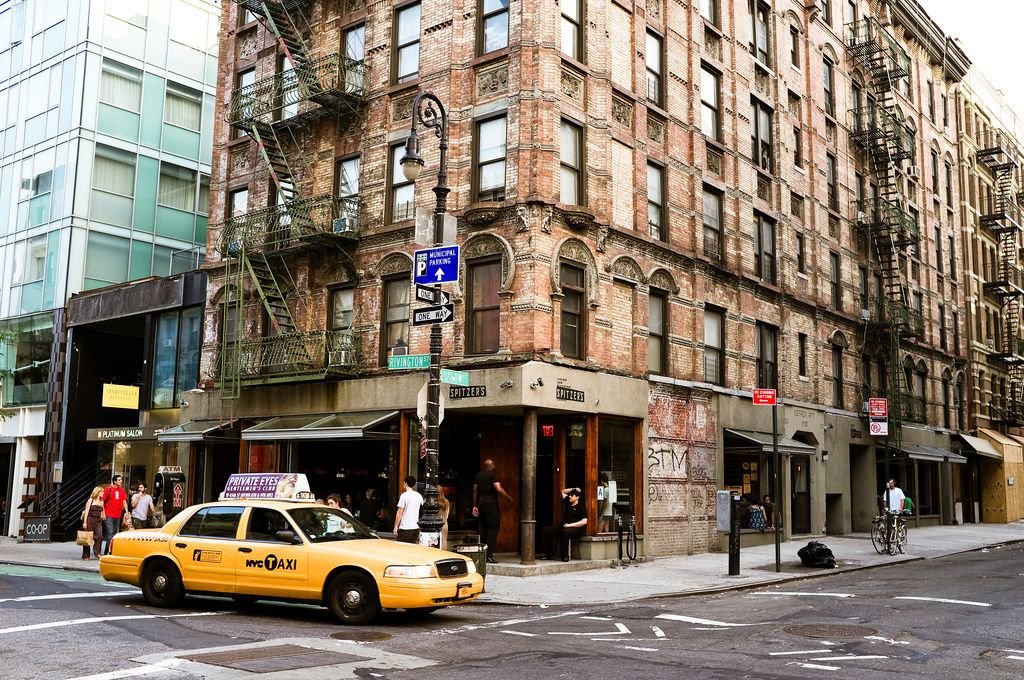 Lower East Side, NYC
First, you must do this:
Treat your student loans as just another monthly bill
If you think of your student loans as a giant, paralyzing mound of debt, it's SCARY. Don't do that. Know that you don't have to pay it all off right away, and you don't have to put your traveling on hold until you do; however you DO need to be responsible about it, so don't think you can blow off your student loans.
Instead, tackle your student loan debt in little bits at a time, just as you'd take on any massive project. Rome wasn't built in a day, and unless you come into some lottery winnings or a surprise trust fund, your debt won't be paid off in a day either. Once you get into this mindset, you rationalize that as long as your bills are all paid and you have some extra money saved, you can afford to travel!
How I Do It: I budget about $700/month for student loan payments. If I know I'm approaching a time where I won't have steady income coming in, I ensure I have enough money in my savings to cover several months of student loan payments (depending on how long I expect the un(der)employment stint to last).
Me in London
Then, you can do other things to earn and save money for travel:
Set up a recurring auto-transfer into a travel savings account
Just as you put part of your paychecks toward various monthly bills, you should also reserve a chunk for travel. If you have both a checking and a savings account, you can set up automatic transfers between them. You're able to designate an amount, date, and frequency for the recurring transfer: for example, moving $500 on the 1st of every month from your checking to your savings account. You should monitor your budget and spending for awhile to determine just how much and how often you can afford to move your money – remember, once you move it out of your checking account, you can't touch it until you're ready to spend it on travel!
How I Do It: I recently started auto-transferring money from my checking to my (travel) savings account this year. I don't think I'm necessarily spending less of my money because it's in a separate savings account, but now that this account is steadily growing, I've mentally labelled it as travel-only money. When I check the balance, I instantly think "Wow, that's $XXXX for travel!". Then I start planning hypothetical trips and calculating how long it'll be until I'm able to take them. Travel suddenly becomes more REAL when you have money set aside specifically for it.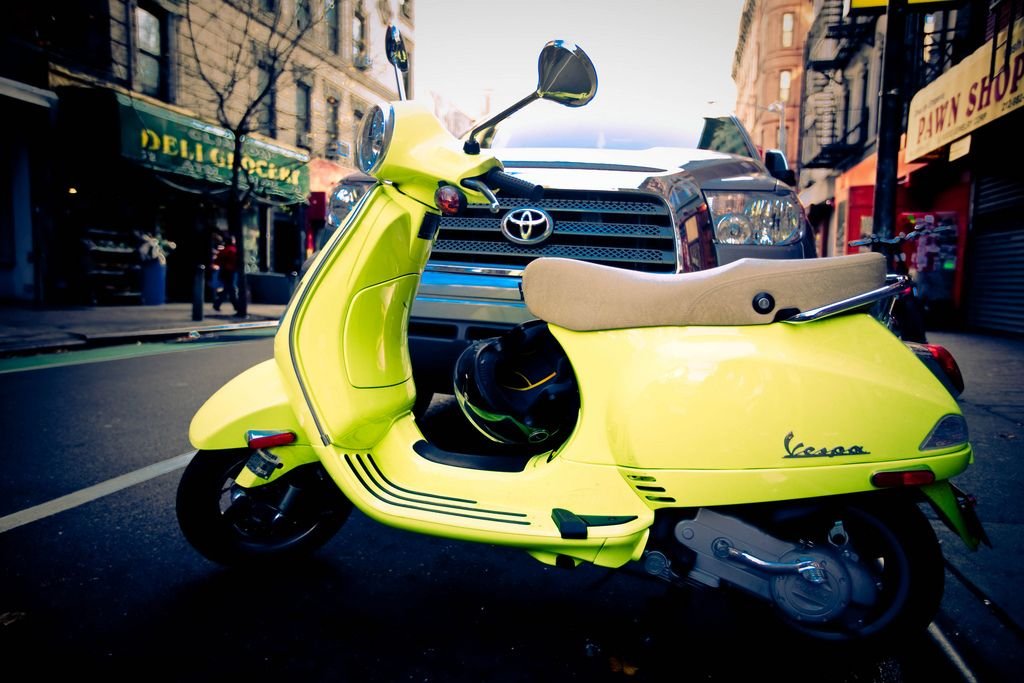 Live frugally
I hate when travel bloggers advise cutting all extra expenses from your budget in order to save up for travel – I don't advocate this approach. I'm not going to stop indulging in weekend lattes, quit my crossfit membership, or live off of Ramen noodles. I don't believe in sacrificing today's happiness for unguaranteed future joy.
Instead, I recommend cutting *down* on extra expenses, limiting them to just the things that make you exceedingly happy. You want to maintain a high quality of life – so figure out what gets you there, and don't spend any money on anything that doesn't.
And guys, remember that every little bit helps: small, consistent changes add up to massive change over time. It may not seem like it'll make much of a difference when you cancel a membership you rarely use or start opting out of your company's weekly happy hour outing, but I promise you you'll feel differently in a year when your bank account balance is that much higher.
How I Do It: I invest in my health and in meaningful experiences, the things that are most impactful in making my life awesome. For example:
I eat a ridiculous amount of salad, meat, and nuts – all items on the more costly (and healthy!) end of the food scale. But to balance it out, I eat most of my meals at home and try to make leftovers to for the next day so I don't have to spend time cooking again.
I have no problem paying for gym memberships or other active extracurriculars. I'm investing in my body so that it continues to treat me well throughout life, so that I can keep frolicking around the world, cycling and climbing mountains when I'm old and gray.
I rarely go out drinking. A). It's not good for me, and B). It's expensive. If I do feel like a drink, a cheapish bottle of wine does the trick.
I don't shop much. For most clothing purchases, I will either walk into the store knowing exactly what I need, or limit myself to just the items on the sales rack.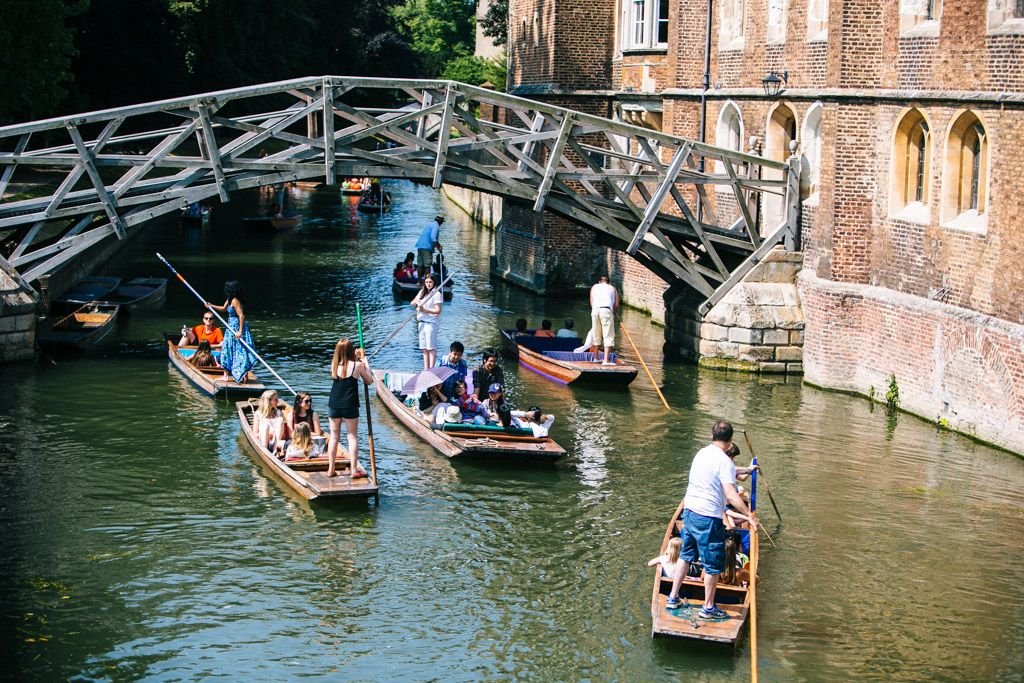 Cambridge, England
Take on extra jobs
If you're working a full-time job and living frugally but not seeing the savings accumulate as fast as you'd like, you might consider looking for part-time work to supplement your income. I highly recommend pursuing one of your other interests or skillsets by doing some freelancing, but you could always take a retail or service industry job.
Don't have a specialized skill that you can easily turn into a side gig? Teaching English is something most of us can do to earn extra money. Become a qualified TEFL teacher and you'll be able to teach English around the world or online (there's actually a huge demand for online TEFL teachers at the moment!).
HOWEVER: Just because you have a little more money to spend, doesn't mean you should spend it. As per the points above, don't squander your extra income; put more of it into your travel savings and keep living frugally!
How I Do It: I've made extra money from part-time endeavors, alongside or in-between stints of full-time employment:
I was a part-time professional wedding photographer for 4 years while living in NYC, shooting mostly weddings but also the occasional event or portrait session. Make no mistake, this is work that requires all sorts of skill, discipline, time commitment, and investment. Not everyone can or should attempt to start their own photography business, but if you've got what it takes it can be an excellent way to bank a lot of extra cash.
This one time, I was a courier (bike messenger) delivering lunch, dinner, coffee, ice cream, shirts, office supplies, and anything else you can order in Manhattan to fellow New Yorkers. My experience was neither enjoyable nor lucrative, but if you have constant orders coming in and the weather is decent, it can be worthwhile work.
I did some freelance web consulting work last summer, post-Asia trip, while I was applying for jobs. If you have any sort of useful skill, freelancing is a great way to utilize it by doing odd jobs on the side of your full-time work.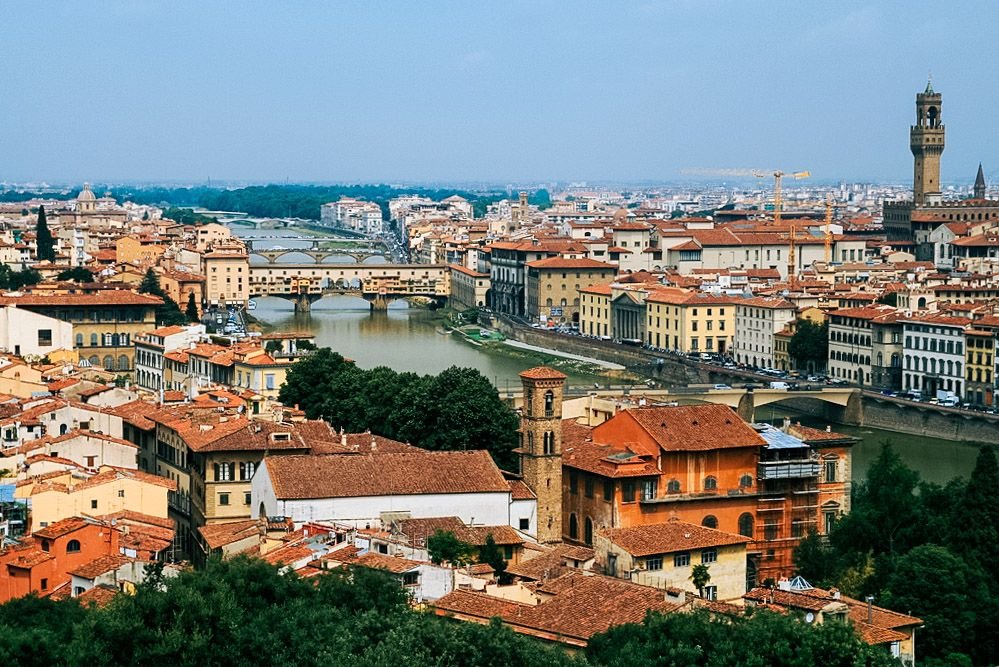 Florence, Italy
Travel cheaply
It's no secret that I live frugally, so it only follows that I would extend this mindset to my travels. I am constantly looking for ways to lower my travel expenses, whether it's booking one of the cheaper options, accumulating and using miles/points, or bartering for services. If you're willing to do a bit of legwork and research beforehand, it pays off bigtime when you end up needing less money to travel.
How I Do It:
I book the cheapest flights available to the city I'm headed, and try to be as flexible as possible on the dates. Sometimes I even let an absurdly cheap flight decide where I'm traveling to next!
I offer to take photos or blog about my travel experience in exchange for getting to go on tours or participate in adventure activities.
I sign up for credit cards when they have a special sign-up bonus. Many cards will give you 25,000 or even 50,000 points if you spend a certain amount within the first 3 months (usually $3000). I signed up for both my Chase Sapphire Preferred and Southwest credit cards when they were doubling their sign-up bonus and handing out 50,000 miles for new members; I later signed up for the Chase Sapphire Reserve card when they were offering 100,000 bonus miles for signing up. 50,000 miles gets me a free roundtrip flight to Europe if I redeem through Chase Ultimate Rewards, or about 3 roundtrip Southwest flights within the US. The Points Guy is my go-to resource whenever I'm looking for a new credit card to sign up for.
Cape Cod, Massachusetts
Recap
In short, you can still travel with student loans, as long as you are diligent about managing, saving, and earning money for travel. It does require discipline and some degree of hustle, but that's true of any dream you're chasing.
To recap, here are my 5 tips for how to travel with student loans:
Treat your student loans as just another monthly bill
Set up a recurring auto-transfer into a travel savings account
Live frugally
Take on extra jobs
Travel cheaply
Note: This post contains sponsored links. As always, all opinions expressed here and elsewhere on this blog are my unbiased own, and are uninfluenced by any gifts or incentives I may receive.