My family has been vacationing in Cape Cod since I was a little kid. Every summer without fail, we'd spend a week on the Cape beach hopping, shopping, and indulging in seafood and sweet treats and it was THE BEST.
Sadly I wasn't able to join them very often on their annual trip once I moved to New York and entered the working world in my early 20's (limited vacation days and severe wanderlust, you feel me) – and now that I live on the other side of the world, well, forget about it.
… unless your sister decides to get married there, in which case you fly 24-ish hours from Sydney to Boston, no questions asked. Such was what happened last summer. I wasn't mad about it.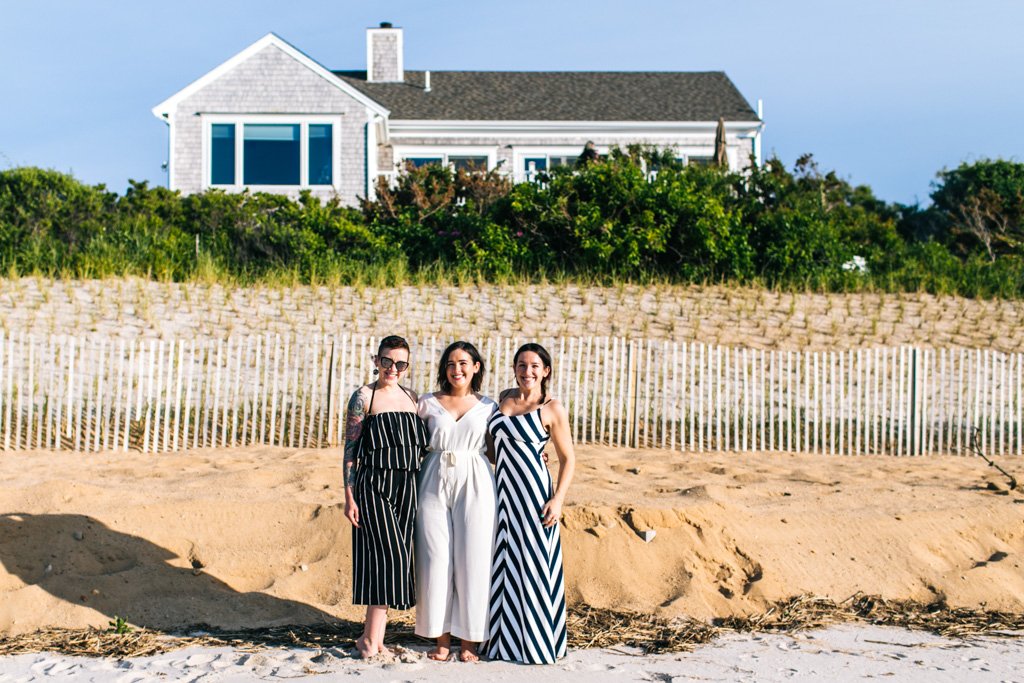 During this trip, I took the opportunity to get reacquainted with the place I loved so much when I was growing up. I chased sand dunes and lighthouses; I OD'd on clam chowder and sunsets (seriously, Cape Cod sunsets are some of the best in the world, and I've seen a LOT of sunsets on my travels); I bought perfume and crystals (healer's orders!).
And now that I've got good photos and a fresh experience to draw from, I finally feel ready to blog about the Cape.
So if you should find yourself in Massachusetts' tail, here are 20 ideas for things to do in Cape Cod: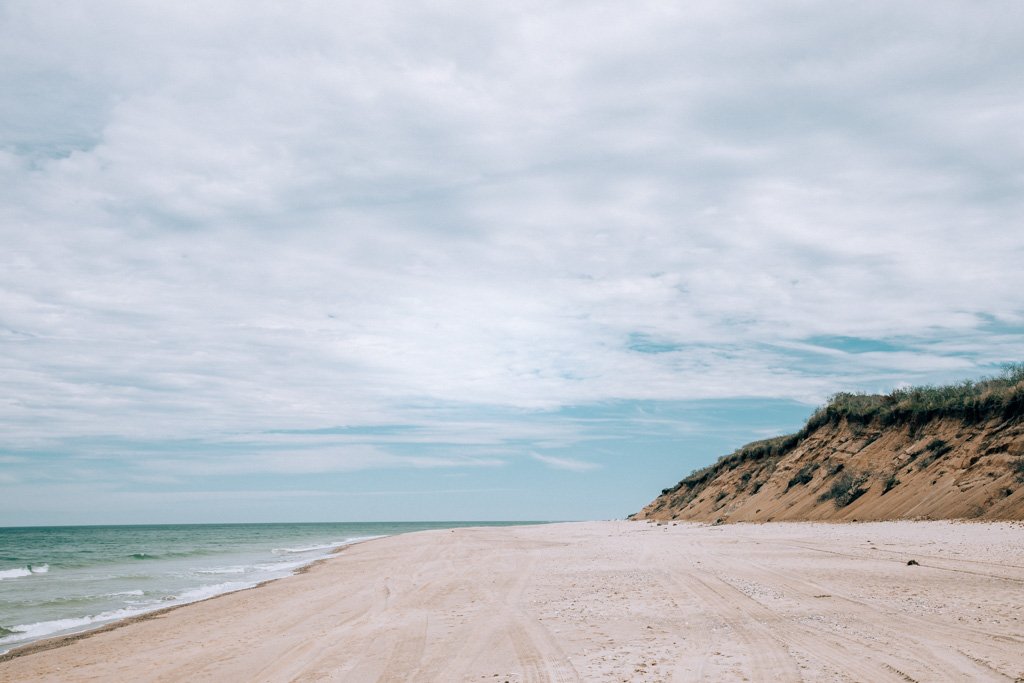 1. Swim, Sunbathe, and Body Surf at the Cape Cod National Seashore
While the bay beaches are ideal for sunsets and shallow swims, the beaches along the Cape Cod National Seashore are where to go for sand dunes and surf (and sometimes lighthouses!). Most of them entail a steep walk from the parking lot down to the beach via a walkway that cuts through the dunes (note: please don't walk in the dunes, as this leads to erosion and harms the landscape).
I don't recall the water ever being anything other than cold at these ocean beaches, but for me it's never about the swimming. There's nothing like laying out on the sand with dunes towering over you and spanning the whole length of the beach.
Pro tip: The Cape's ocean beaches all charge for parking in their parking lots (usually $20/vehicle) during summer, but if you go later in the day (i.e. when lifeguards are off duty) you can avoid the fee.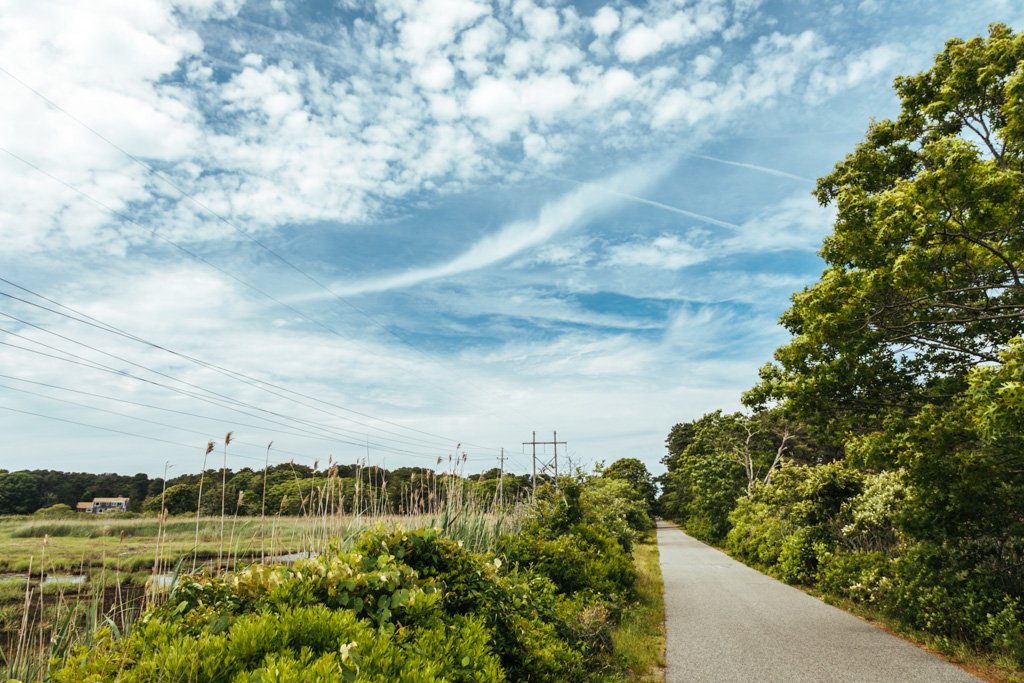 2. Bike the Cape Cod Rail Trail
The Cape Cod Rail Trail is a paved pathway that spans about 25 miles through the central Cape, from Wellfleet to South Dennis. It runs alongside what used to be the Cape Cod railroad tracks, which were torn up in the 1960's in favor of bridges and automobile travel. These day, it functions as a scenic bike route and takes you through forest, marshland, and cranberry bogs.
Whether you choose to ride the whole length of the trail or just tackle a segment of it, you'll have ample opportunity to stop off for snacks, drinks, and side ventures to explore nearby beaches and towns. There are a few bike shops along the trail as well where you can rent bikes for the day.
READ MORE: Biking the Cape Cod Rail Trail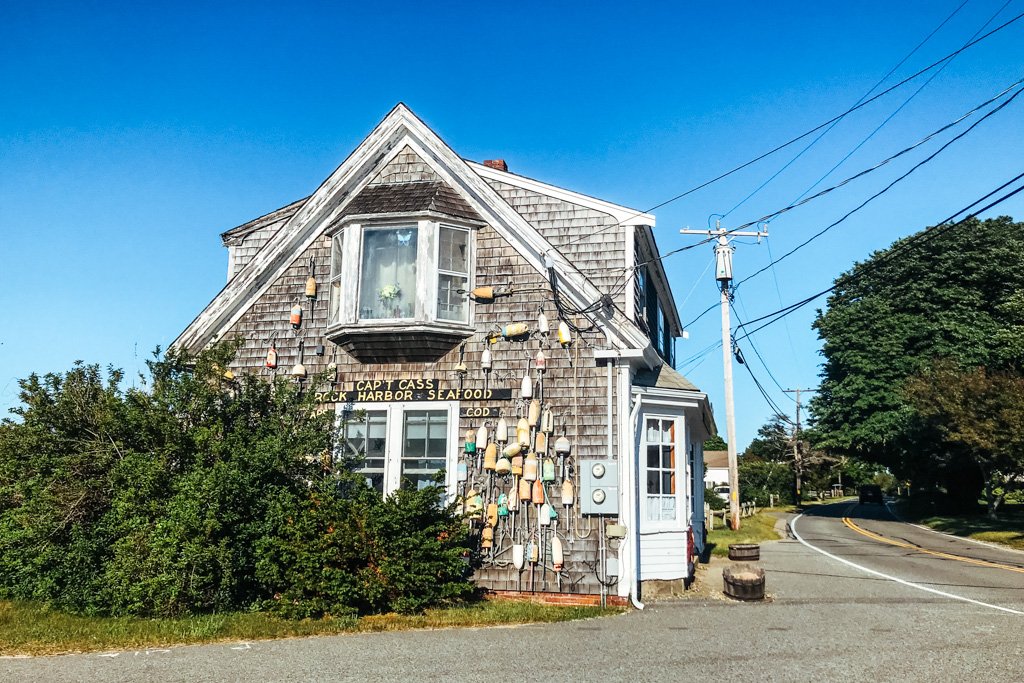 3. Eat Clam Chowder
If you're not familiar with the wonder that is New England Clam Chowder, it's a cream-based soup with chunks of potato and clam, which we've got in spades in the northeastern pocket of the US. It's not unlike how mulled wine is to Europeans: everyone's got their own take on it, and families often hang onto recipes passed down through the generations.
There are regional variations on clam chowder as well: Cape Cod's clam chowder is thicker and made with quahog, a local clam that evidently has a distinct flavor. Just trust me when I say you really need to try it.
Despite being from a seafood-happy town in Connecticut, my family doesn't really eat much fish at all. But boy do they go HAM on clam chowder during the one week out of the year that they spend at the Cape. In recent years, it's become their thing to grab takeout chowder from a different restaurant each day and bring it back to their beach house to enjoy. Highly recommend sampling several different clam chowders like this until you find the one you love on the Cape!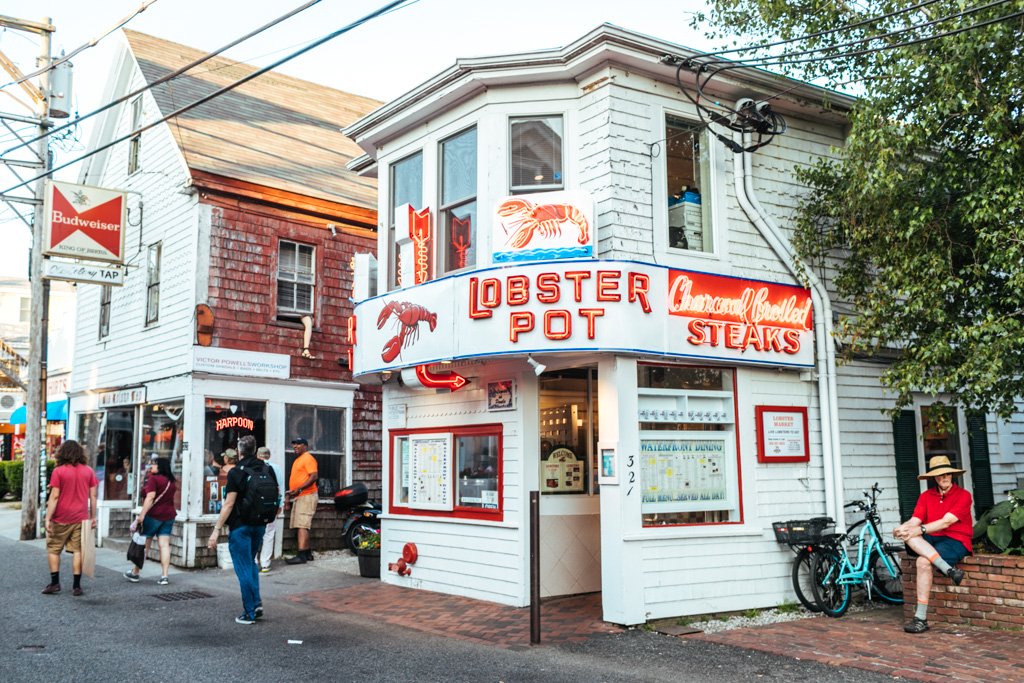 4. Eat All The Seafood
Clam chowder should definitely be your priority, but you'd be remiss not to try the rest of the Cape's seafood offerings.
Lobster in particular is a popular choice, from lobster rolls to lobster bisque to whole lobster. Try the Raw Bar in Hyannis, the Lobster Pot in Provincetown, and the Brewster Fish House in (duh) Brewster for some of the best lobster on Cape Cod. See this site for lots more seafood recs.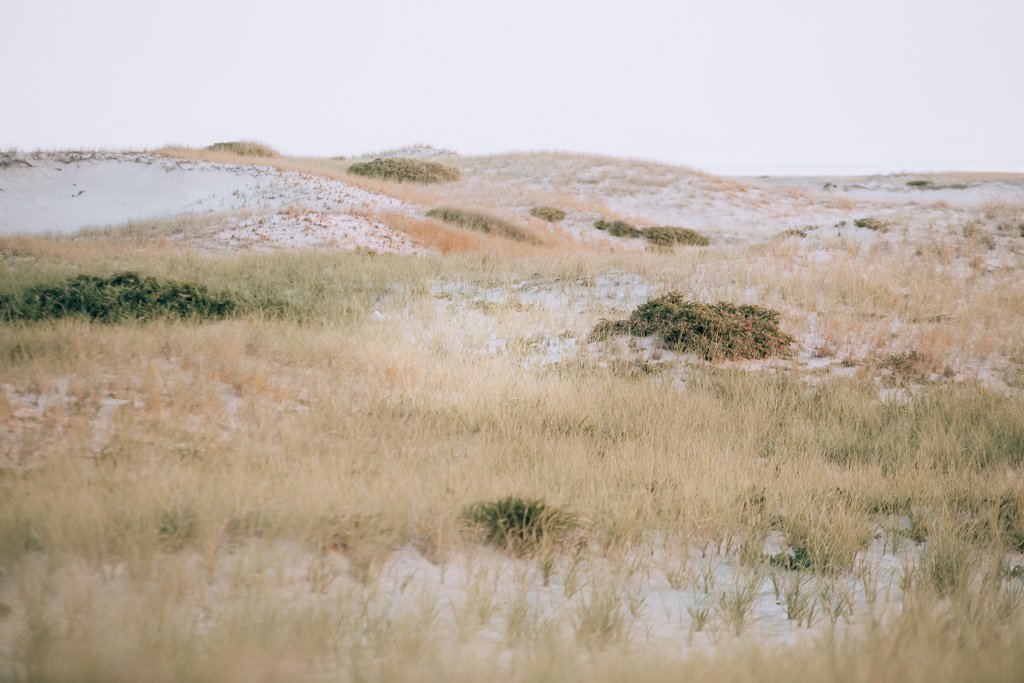 5. Explore the Province Lands Sand Dunes
Way up at the northern end of the Cape you'll find the Province Lands, a 5.5 mile paved bike trail on the Cape Cod National Seashore that winds through sand dunes and forest and passes by ponds. You can walk, run, or bike the trail, just note that it is quite hilly and curvy at certain points.
Alternatively, if you want to get right out into the dunes, book onto one of Art's Dune Tours for a special off-roading experience in the comfort of an SUV.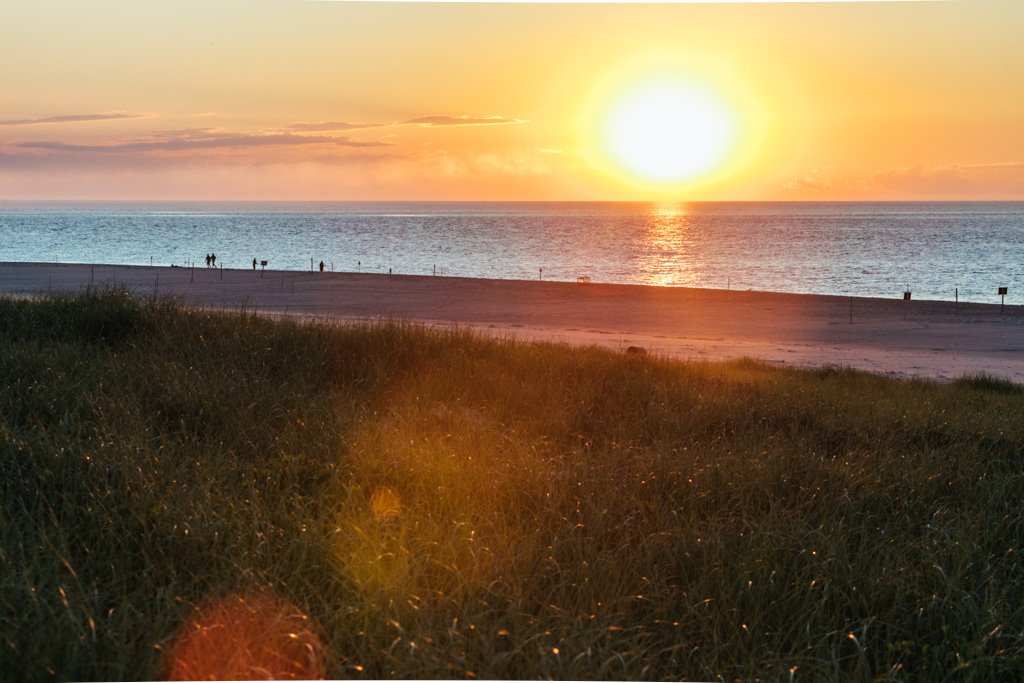 6. Have a Sunset Bonfire on the Tip of the Cape
The very tip of Cape Cod is flanked by beaches and dunes and is one of the ultimate sunset spots. Expansive Race Point Beach is closest to the Province Lands and faces north, while Herring Cove Beach faces west – both are ideal for watching the sun go down. Race Point Lighthouse sits right between the two beaches and is worth a look if you're up here anyway.
Pro tip: Bonfires are allowed on the beaches! Only catch is you must have a permit – they're free and must be reserved 3 days in advance. More info here.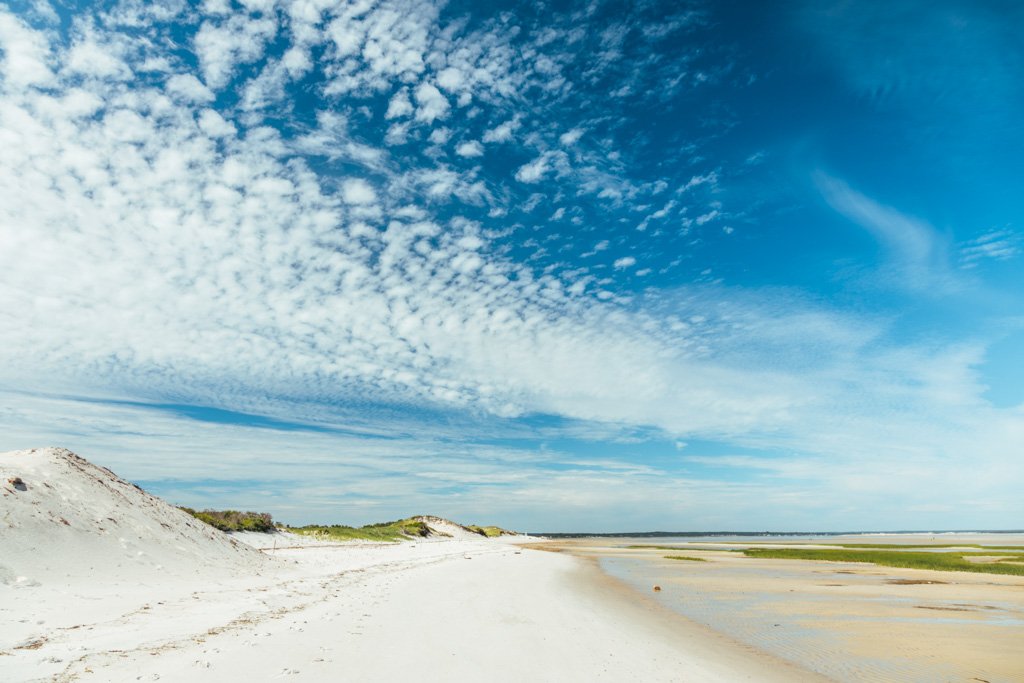 7. Go Gallery Hopping
There are a number of galleries in Cape Cod exhibiting artwork by local artists, much of it inspired by the landscapes of the Cape. The Addison Art Gallery in Orleans is consistently dubbed the top gallery on the Cape, and has even been called "one of the nation's finest galleries".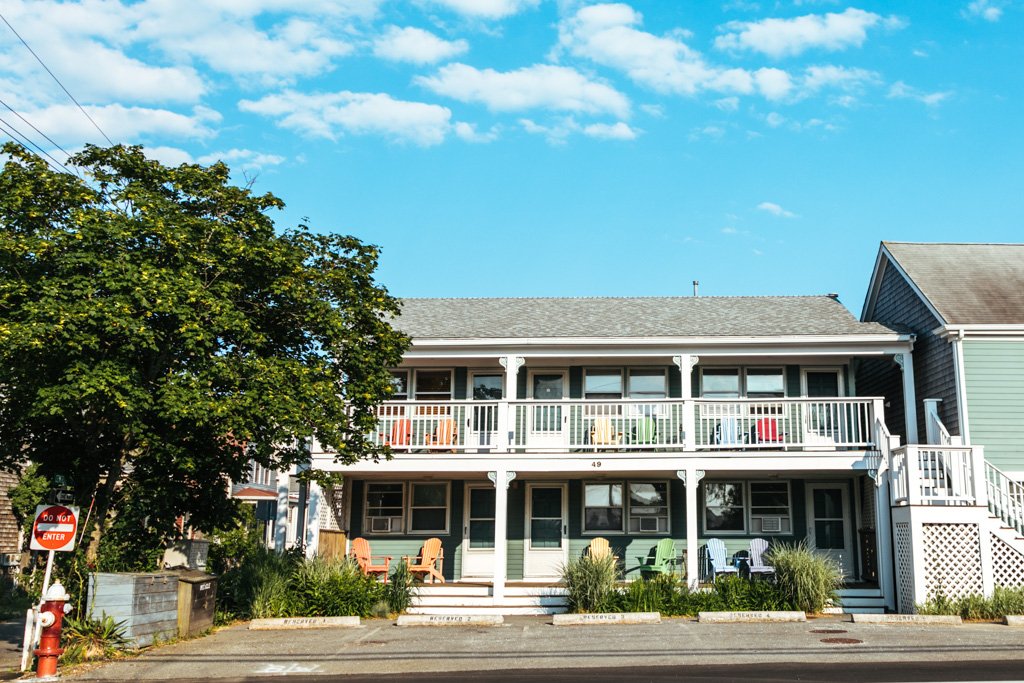 8. Wine Tasting at Truro Vineyards
Who knew there were vineyards on the Cape? Truro Vineyards claims to have "pioneered the art of maritime grape growing on the Cape" and at their winery you can do a $10 wine tasting, take a free tour of the barrel room, and enjoy an alfresco drink out on the lawn.
Not a wino? There's also an onsite distillery and spirit tastings featuring rum and gin.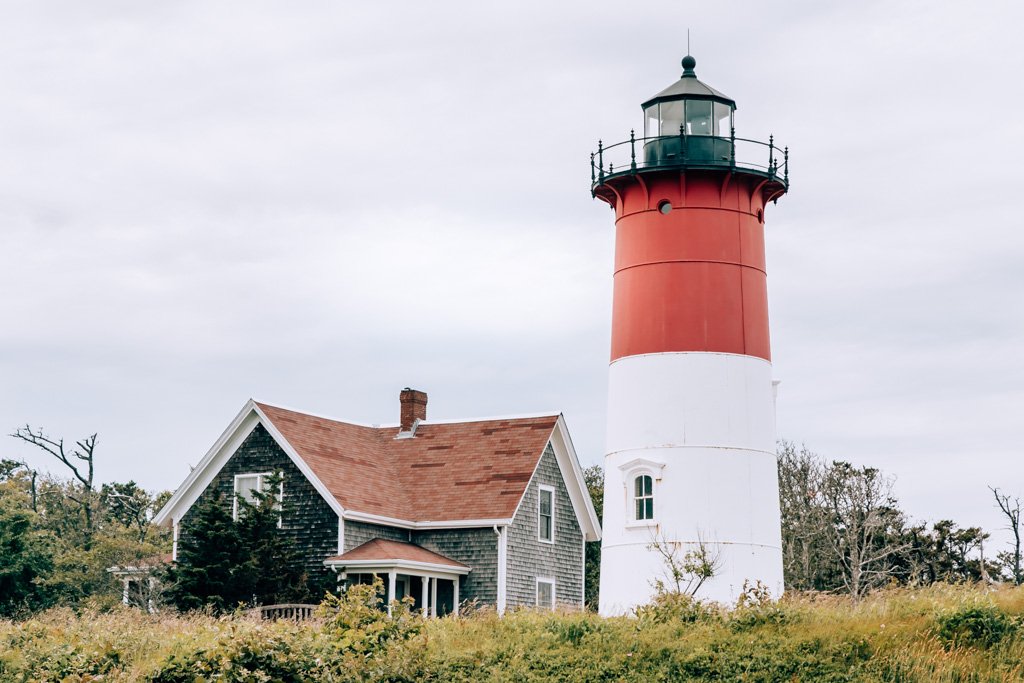 9. Visit A Lighthouse (or Five)
Did you even go to Cape Cod if you didn't see a lighthouse? I'm inclined to say no.
Lighthouses are iconic of the Cape (you'll know this if you've ever seen a bag of Cape Cod potato chips), and most were built in the early 1800's to help guide ships to shore. At one point, there were at least 20 working lighthouses on the Cape; these days, there are about 14 left standing. This map lays them all out nicely.
Some of the lighthouses allow visitor entry and offer incredible views of the coastline. But the lighthouses on their own are a joy to look at – they're just so cool! And so uniquely Cape Cod.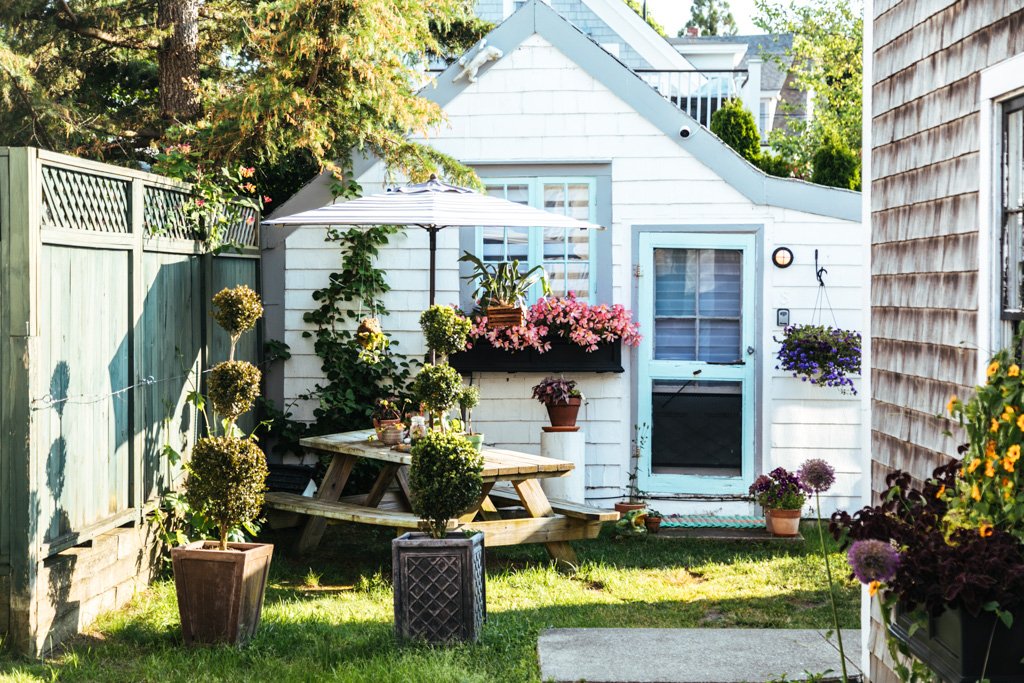 10. Catch the Portuguese Festival
If your trip to Cape Cod happens to be in late June, you may be able to catch the Portuguese Festival up in Provincetown. Fun fact: in the 1800's, a great number of Portuguese sailors came over to work on American ships and ended up settling in Provincetown, which was a major whaling and fishing port at the time.
So this festival is held every year to celebrate Portuguese culture and heritage – it spans 4 days and includes live music, dancing, games, and the famous Portuguese Parade.
11. Camp, Bike, or Kayak at Nickerson State Park
My family's love affair with the Cape stems from camping trips at Nickerson State Park, the place that engrained in me what a campground SHOULD be like: spacious, private campsites where you could truly feel immersed in nature; lakes for swimming and kayaking; safe roads and trails for biking.
Really, Nickerson is an incredible place for a camping trip, and it's centrally located on the Cape in Brewster. But even if you're not camping, it's well worth a visit for its 1900 acres of bush and forest. Come here to hike or picnic, or stop off while biking the Cape Cod Rail Trail (which runs through the park).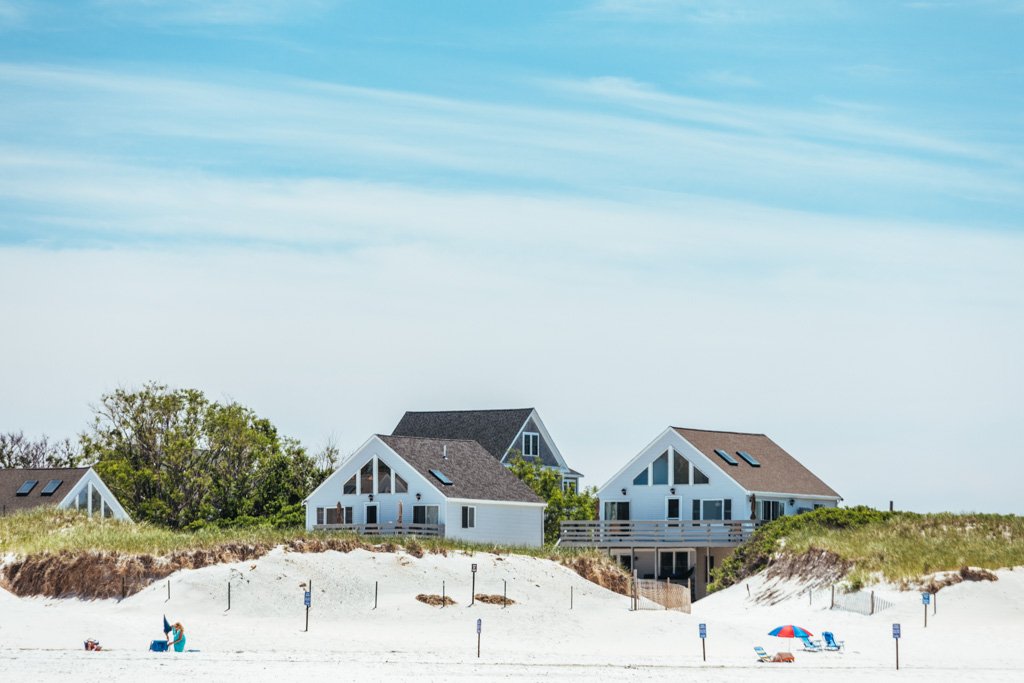 12. Catch A Movie at the Wellfleet Drive-In Theatre
For a unique movie-watching experience, get yourself to the Wellfleet Drive-In Theatre for a double feature. Usually the first movie is a kids film, and the second movie is an adult film – your ticket includes both.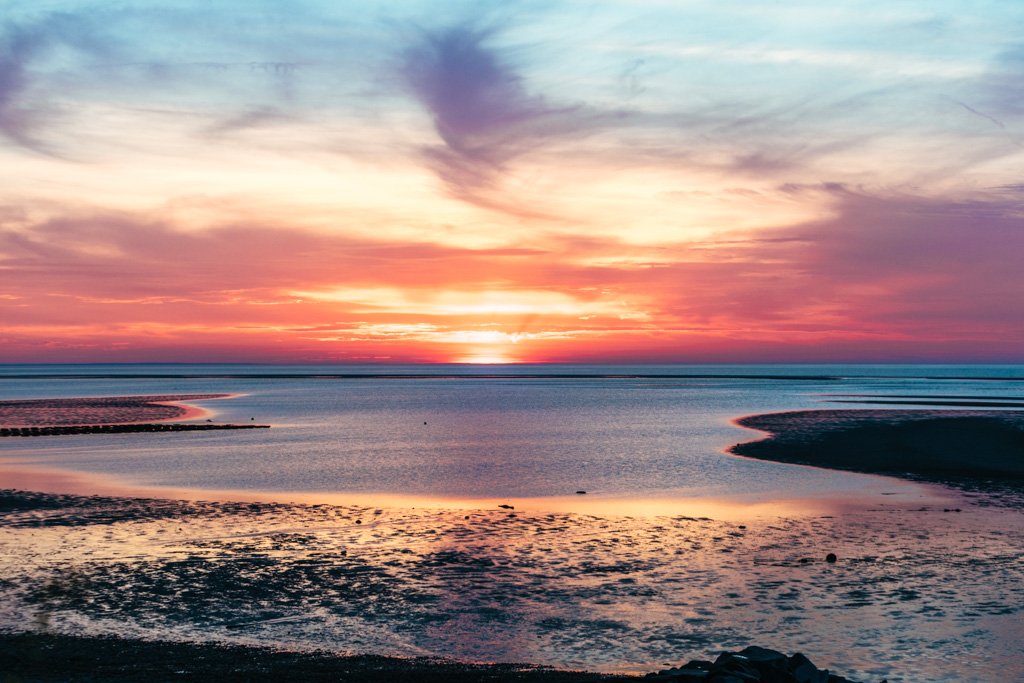 13. Treat Yo'self With Sweet Treats
You're bound to spot sweet shops virtually anywhere you drive in the Cape. From fudge to taffy to gelato, Cape Cod is constantly tempting your sweet tooth – it'd be wrong not to give in at least a little bit on your vacation, right?
Sample the fudge and jar candies at the Brewster General Store, authentic Italian gelato at Caffe Gelato Bertini in South Yarmouth, homemade ice cream at the Cape Cod Creamery in Hyannis, and chocolate treats at the Chocolate Sparrow in Wellfleet.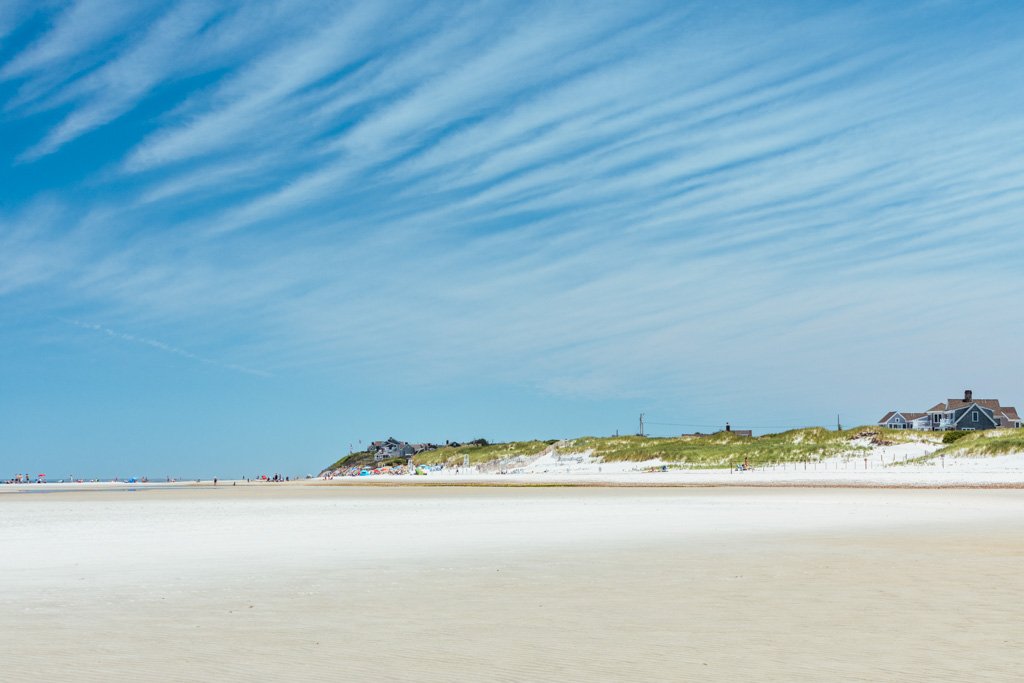 14. Score Some Deals at the Flea Market
Located in the same parking lot as the drive-in, the Wellfleet Flea Market is a weekend staple on the Cape. Stroll through 200+ stalls selling antiques, jewelry, t-shirts, collectibles, and other assorted oddities at bargain prices.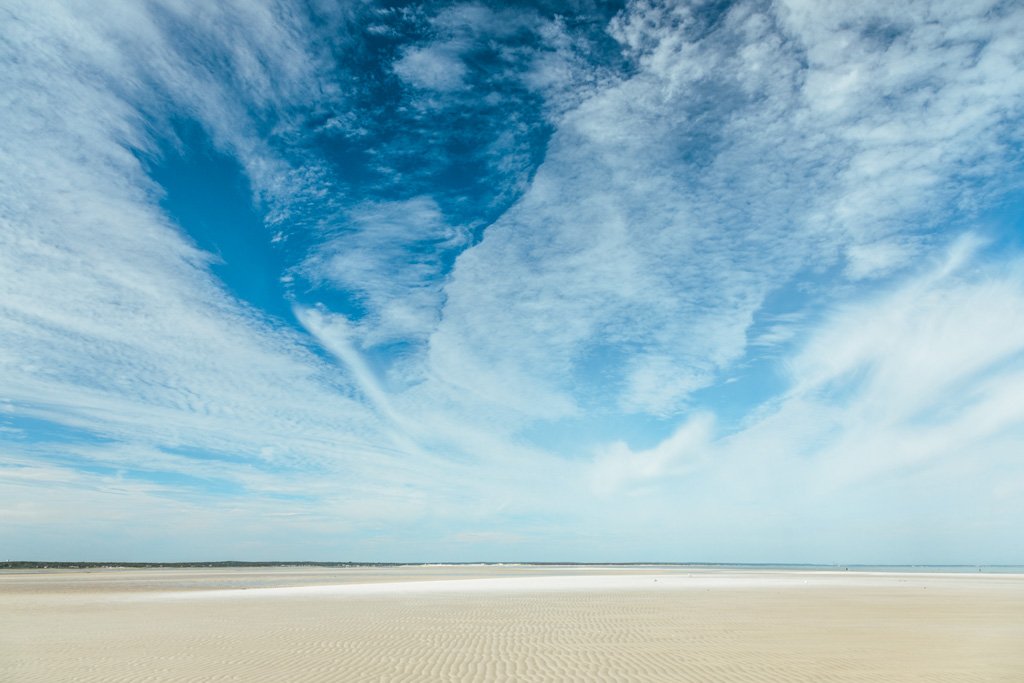 15. Go Whale Watching
One of my family's favorite anecdotes centers around the whale watching trip from hell that we all took when my sisters and I were quite young – too young for me to remember the experience myself (or perhaps I blocked it from memory). As the story goes, the 5 of us set off on a whale watching trip from Provincetown; 4 of us got seasick. We've avoided whale watching boats ever since.
If you're not as prone to motion sickness, it's well worth booking a tour while you're in Cape Cod. Humpback whales (among others) are commonly spotted in the bay from April through October. Tours depart from Provincetown and Barnstable: try Hyannis Whale Watcher Cruises or Dolphin Fleet Whale Watch.
16. Take in the View from Scargo Tower
For the drone-less among us, the views of the Cape from the 30ft Cargo Tower on a hilltop in Dennis are sensational. Provincetown, Plymouth, and the Cape Cod Bay are visible from here.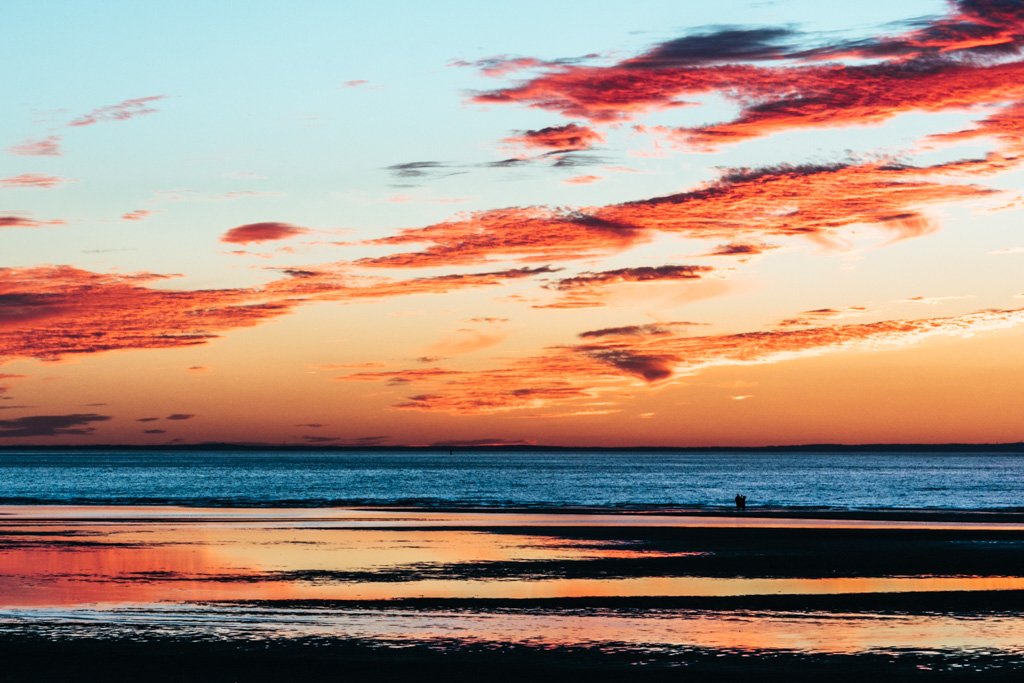 17. Catch Sunset At A Bay Beach
My absolute greatest joy on any Cape Cod vacation is watching sunset over the bay. Once my family had grown up and grown out of camping together, we started renting a modest beach house, always right on a beach on the bay side of the Cape. And every evening, without fail, we'd take to the beach and chase the sunset (my mom and I with our cameras).
Depending on the tide, you could have miles of sand flats to walk out on for the perfect sunset stroll. From a photographer's perspective, it's an absolute DREAM because the flats at low tide often have pools of water that the sunset colors reflect off of. Ugh, so stunning!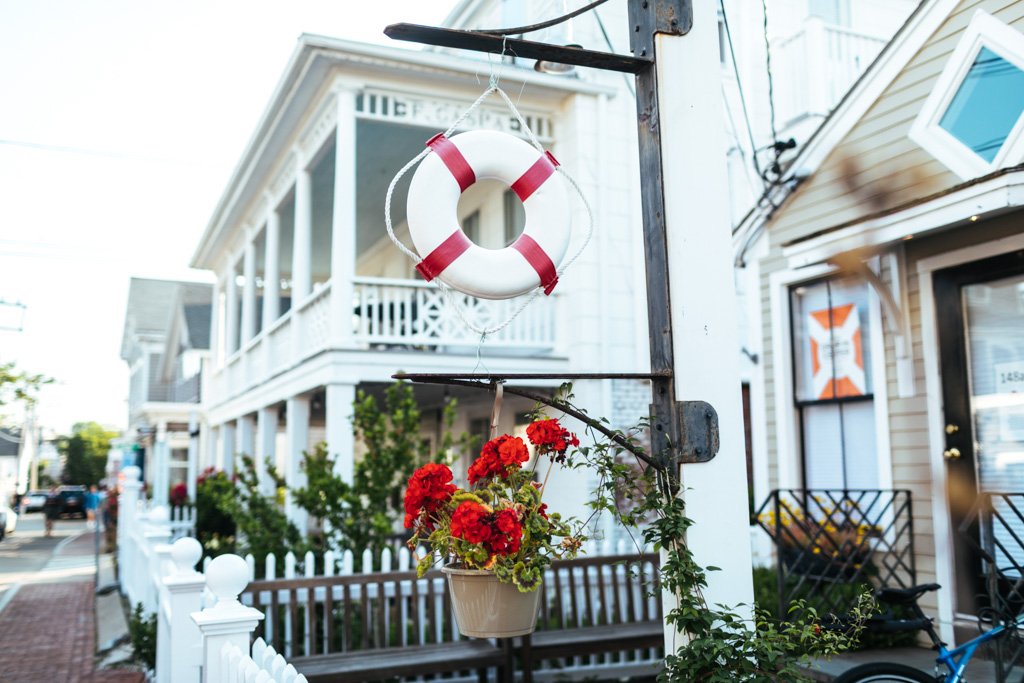 18. Shop Til You Drop in Provincetown
A trip to Cape Cod is not complete without a stroll down Commercial Street in Provincetown. This is where you'll find a smattering of shops selling everything from taffy to seashells, jewelry, perfume, vintage clothing, and costumes. My personal favorite store as a kid was Puzzle Me This, a shop with all sorts of logic-based games and puzzles (hello, nerd alert!).
And of course, you can have your shopping with a side of seafood sampling and people watching (note that P-town is a bit of a gay enclave these days, and you're likely to see some delightfully colorful characters walking the streets here).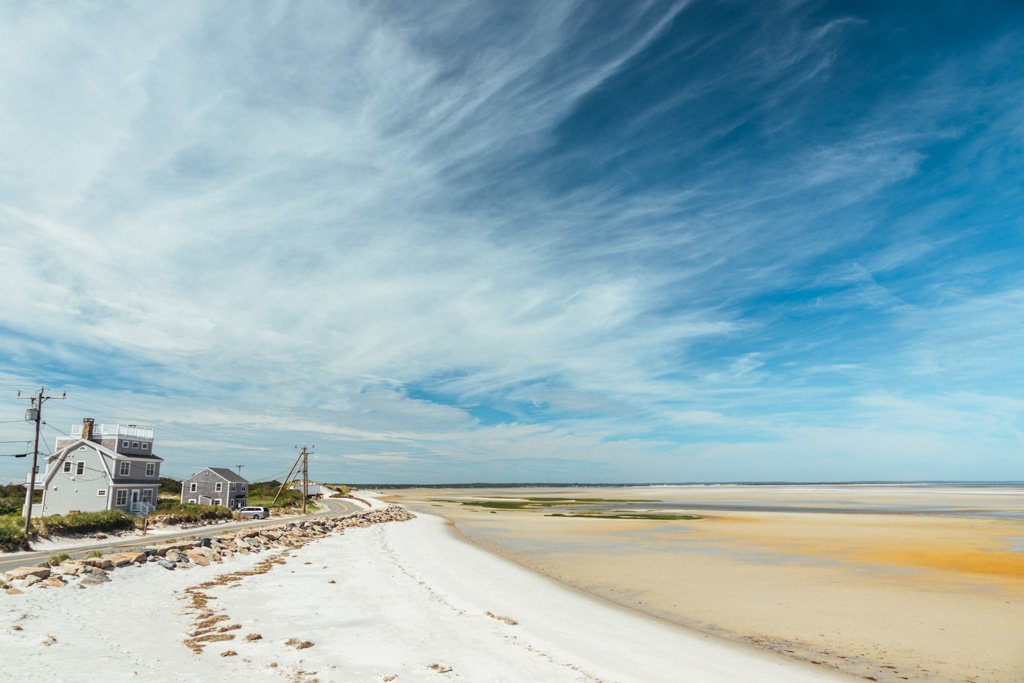 19. Frolic in a Lavender Farm
I'm not sure if it's insta-famous yet, but the Cape Cod Lavender Farm in Harwich sounds like a pretty stellar place for a whimsical (and aromatic) photoshoot. Wander down one of the woodland walking trails or peruse the myriad lavender products in their shop.
Pro tip: the lavender is typically at peak bloom from mid-June to mid-July.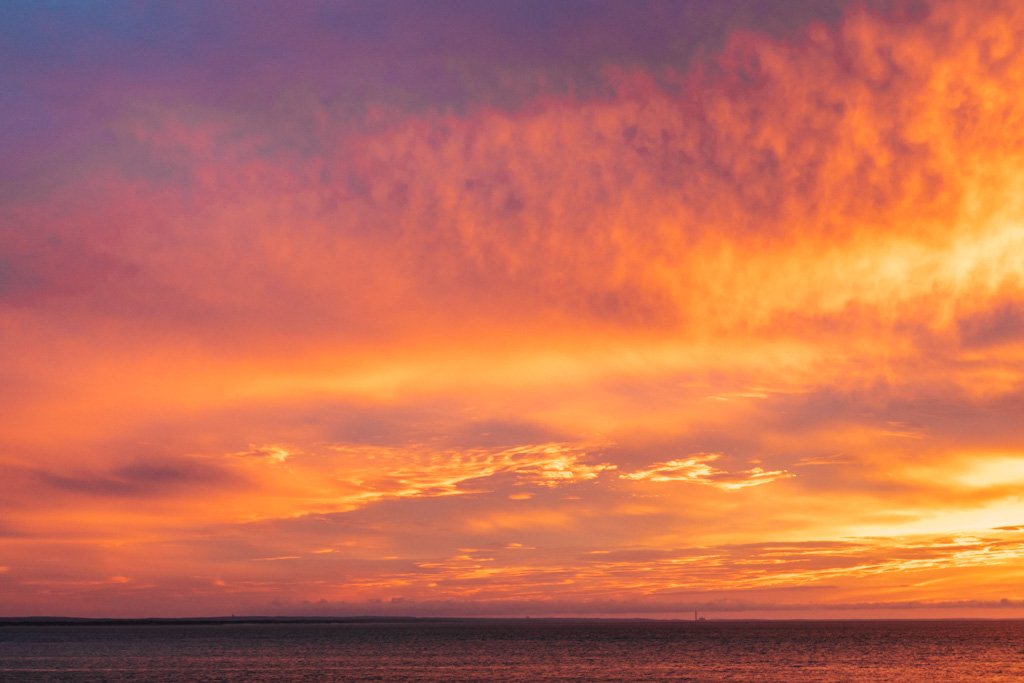 20. Visit a Windmill
Windmills are as much a part of Cape Cod's history as lighthouses. They were originally built to use for grinding grains during the 1700's and 1800's; these days, the few left standing are more revered for their aesthetics.
The Godfrey Windmill in Chatham is one of the few mills still in working condition, and visitors are able to take a tour of it in summer on Mon/Wed/Fri from 11-3. Check out this page for a list of other Cape Cod windmills
Pin it!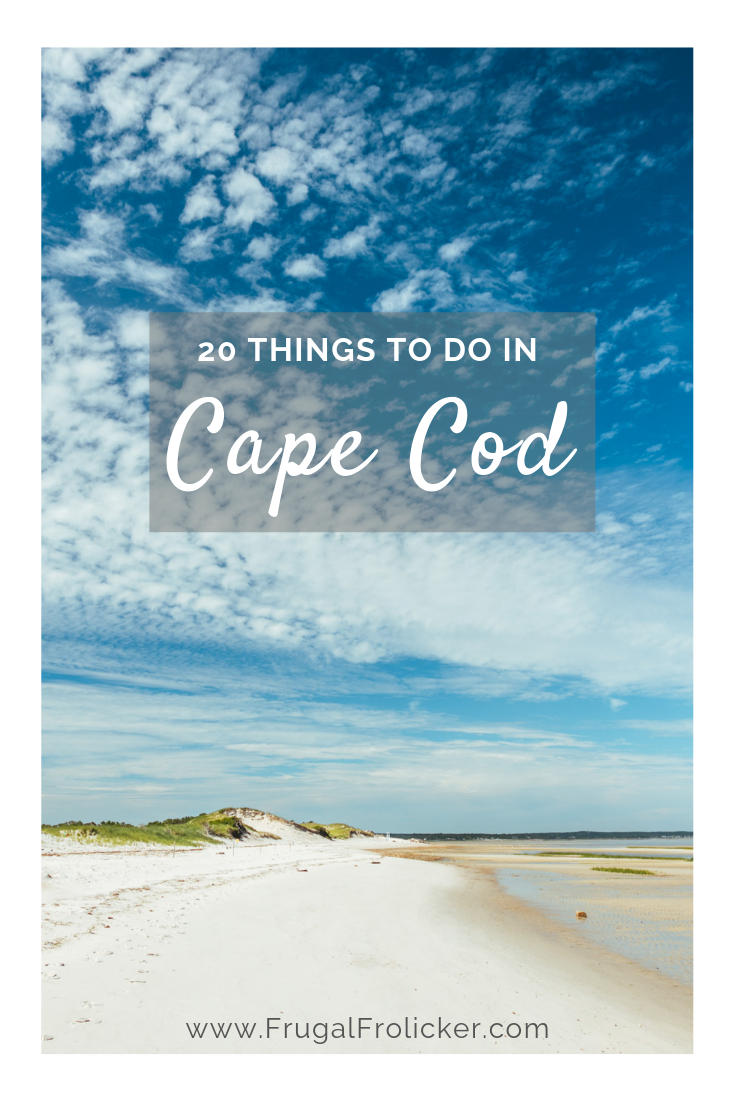 Pin it!
Frugal Facts
How to Get to Cape Cod
If you're not local to New England and driving in, you'll want to fly or take the train into Boston. From Boston, you can either rent a car and drive to Cape Cod (takes about an hour to get to the start of it), or catch a bus to Hyannis or Bourne (takes about 2 hours with P&B or Peter Pan).
Note that Peter Pan buses also run from New York City to/from Cape Cod.
Where to Stay in Cape Cod
A lot of house rentals are in high demand, especially in July and August, and require booking far in advance (as in, several months to a year). Many do bookings by the week, and if you stay in a house for a particular week one year, you get dibs on booking that same week the following year. Because of this system, a house will often be fully booked out during peak season.
So if you're just visiting Cape Cod once (rather than returning every summer), you're better off going with an Airbnb. Sign up for Airbnb using this link and get AU$55 (US$40) off your first booking!
Or if you want to go camping in Cape Cod, definitely book a site at Nickerson State Park. Campsites book out very fast during summer, so I highly recommend making a reservation 6 months in advance which is the earliest they allow you to book (no joke, my mom used to book our site in December for our June trip!).