Those few seconds right after you hit 'purchase' on a flight ticket, when you frantically think "Oh god, is this really happening? Am I seriously doing this?!", adrenaline pulsing, heart pounding, mind racing to the moment where your flight is confirmed and you are OFFICIALLY going someplace completely amazing?
Best natural high ever.
A week ago, I "got high" and booked a flight to…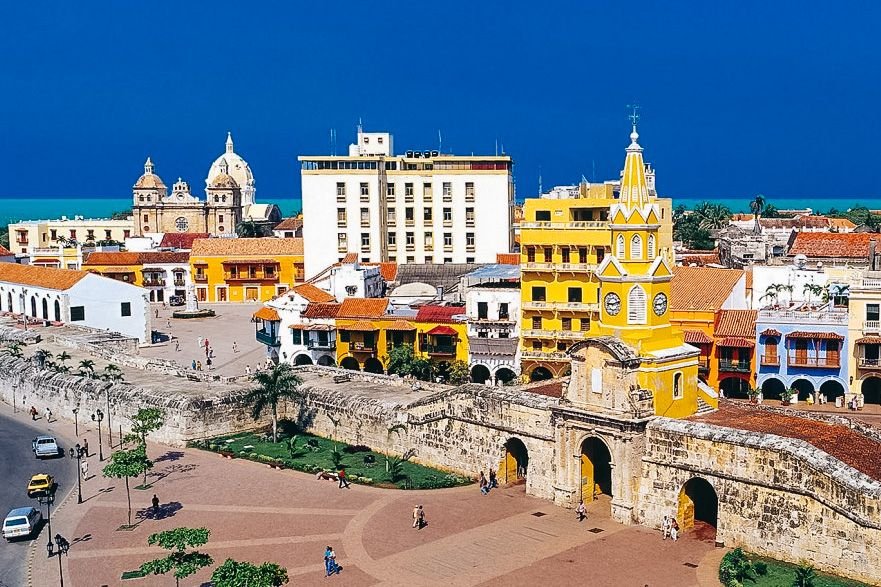 Photo Credit: LauraLovesIt (edited by me)
Cartegena, Colombia!
:: crickets ::
Have you ever heard a thing about Cartagena? Or for that matter, about Colombia aside from Bogota, Medellin, and drug cartels? If we're being real here, Colombia doesn't exactly scream "VISIT ME", does it? Not surprisingly, Colombia wasn't even on my radar – but here I am, heading there on a whim next month.
I'm taking an unplanned trip, to an unexpected location, because I found a cheap flight; the result of a perfect storm of spontaneity, calculated impulse, effective research, and good timing. Using this technique, I've scored a $500 flight to Hawaii, $200 flight to Spain, and $365 flight to Colombia from New York – all trips that I hadn't been planning on taking before I found these cheap flights.
If you are certain that you want to book a trip, but you aren't sure exactly where, try this technique on for size. You might find yourself on an adventure someplace you never dreamed of traveling to!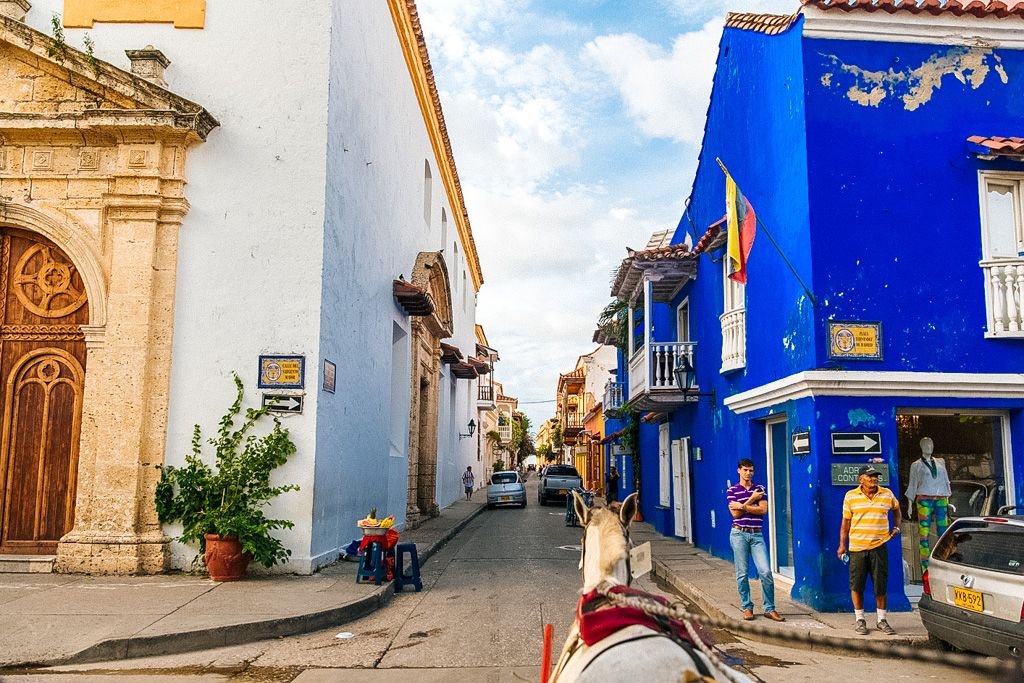 Photo Credit: Flickr (edited by me)
The Cheap Flight Trip-Deciding Technique
1. Be open minded and flexible
There's no telling which cities cheap flights will pop up for, or for what dates. You'll have more options if you're open to traveling to many different cities and flexible about when you go.
2. … but have SOME preferences
It's great to be open minded, but you should have SOME filters in place to ensure that the cheap flight you book is worth it to you. Here are a few things to consider before you book:
How much are you willing to spend?
What kind of a trip are you looking to take?
How long would you like to go for?
What time of year is ideal?
I purposely left my quest for a cheap flight as open ended as I could, but my few requirements were: < $400, warm and preferably exotic, 7-10 days in February. In my head, this translated into a Latin American winter getaway, but I didn't really care which country.
You'll have more options if you keep your filters to a minimum, but having a few broad ideas in mind will help you be more decisive in booking a cheap flight – AND more confident that you're getting great value out of it because it meets your criteria.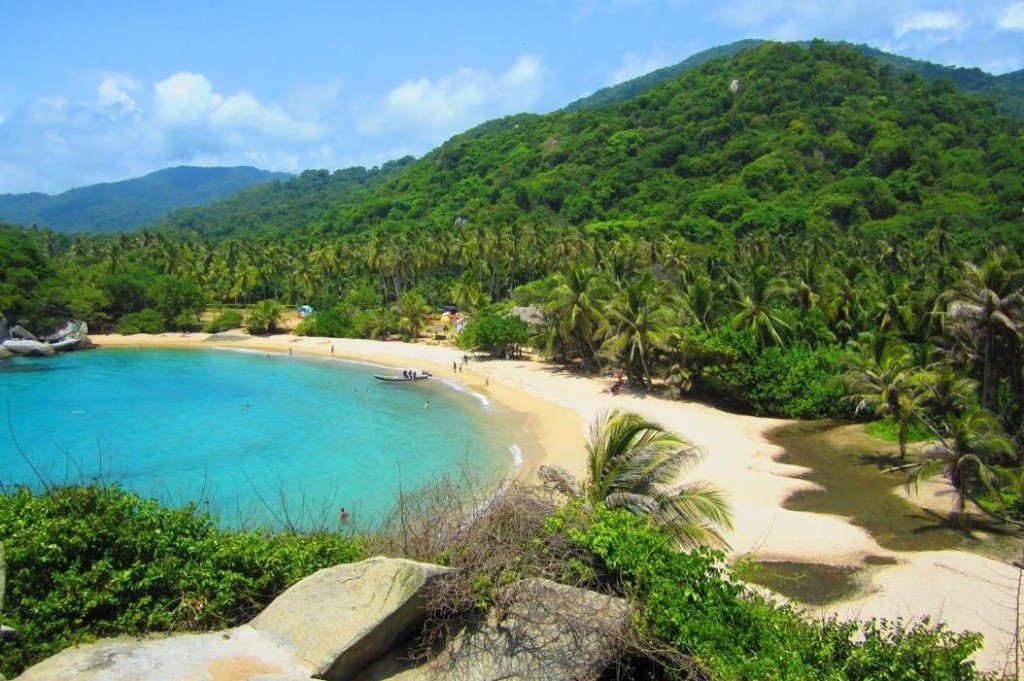 Photo Credit: geonice.com
3. Do your research thoroughly and constantly
Once you're committed to booking a flight, and reasonably flexible about when and where to, how do you actually find a cheap flight?
I have a few go-to resources that I rely on whenever I'm in the market for a flight. Best bet is to monitor these constantly over a period of time leading up to your purchase. Sometimes you can get lucky and find a super cheap flight right away, but if you're continuously checking your sources you'll have a better idea of what the going prices are, which will make it more clear when you stumble upon a great deal.
Airfare Watchdog – Follow them on Twitter and you'll be alerted whenever cheap flights pop up! This is how I found out about the $200 flights to Spain (which were gone within 2 hours of their tweet). You can also check their site to see the cheapest flights available out of your city, which I've found to be more useful for domestic flights.
Kayak Explore – A really cool map search where you plug in your city, approximate departure month, budget, and weather preferences and the map will populate with various flight options that meet your criteria, based on flights found recently by other Kayak users. Sometimes the cheapest flights are limited to a very specific date range, but if you try tweaking the dates you can sometimes find a comparable deal. This is how I found my $365 flight to Colombia.
Skyscanner – Great for finding cheap international flights. They have a good flexible search function (e.g. you can search for a flight from your city to 'anywhere', departing anytime in a given month or year). I've been monitoring a flight for my Not-Yet-Announced trip later this year and Skyscanner has had the cheapest option for months now.
Vayama – Another great tool for finding international flights. I've booked cheap flights to Sweden and Thailand on their site.
4. Be ready to book NOW
This technique will not work if you're the type to drag your feet when it comes to making decisions or booking flights. You CANNOT be indecisive; you don't have time to "think it over" – cheap flights disappear almost as fast as they pop up. When you find a cheap flight, you must book it NOW.