It's been awhile since I did one of these travel planning posts, namely because I've taken an anti-planning approach to my recent travels. But with so many events coming up and opportunities arising, I suddenly find myself with a very structured 3 months of travel adventures coming up.
What's that, you want to know more about said travel adventures? Well ok, if you insist!
February – Early March: Melbourne
I've got a solid month left in Melbourne and I intend to smash my Melbourne To-Do list before I head out of here. I have a seemingly infinite number of coffee shops and brunch spots to sample, but I've been making steady progress over the past few months. After being so spoiled for choice in Melbourne, it's going to be rough living in any other city with invariably fewer options! (Talk about First World Problems, right?)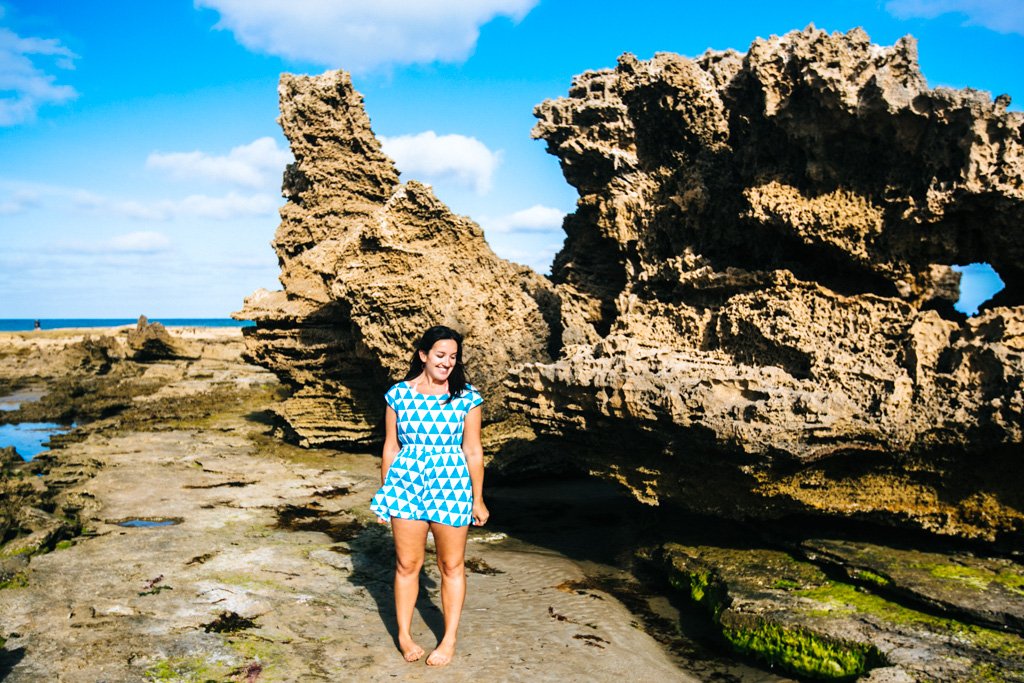 Frolicking somewhere along the Great Ocean Road
There's also SO MUCH happening in Melbourne in February, from festivals to shows to markets and other special events – it's just insane. Throw in a healthy dose of outdoor adventuring outside of the city and I'm sure I'll only accomplish a subset of the items listed below; nonetheless, here are some of the things I hope to do in Melbourne in the coming month:
A 2nd trip to Phillip Island (I'm actually there right now, enjoying the prize I won on my birthday: 3 nights glamping, a fancy lunch, and a bunch of eco tours!)
Disco Yoga at the St. Kilda Festival (this is part of a massive free music festival that spans the rest of the day, taught by one of the instructors at my yoga studio)
Free outdoor orchestra concert at Sidney Myer Music Bowl
White Night (an all-night art and creative installation around the city on an upcoming Saturday)
A 2-day street art workshop (I'll learn how to use spray cans like a street artist! This was App Guy's Christmas gift to me.)
A couple more coffee cuppings (at the Australian Barista Academy and at Seven Seeds)
An overnight camping trip to Wilsons Promontory (This has been #1 on my list since before I even got here, and is one of the few places I can't really travel to independently / without a car, so will need some coordinating)
Another trip to the Mornington Peninsula
The Great Ocean Walk (a multi-day hike along the Great Ocean Road that I may or may not be able to fit into my schedule, we'll see!)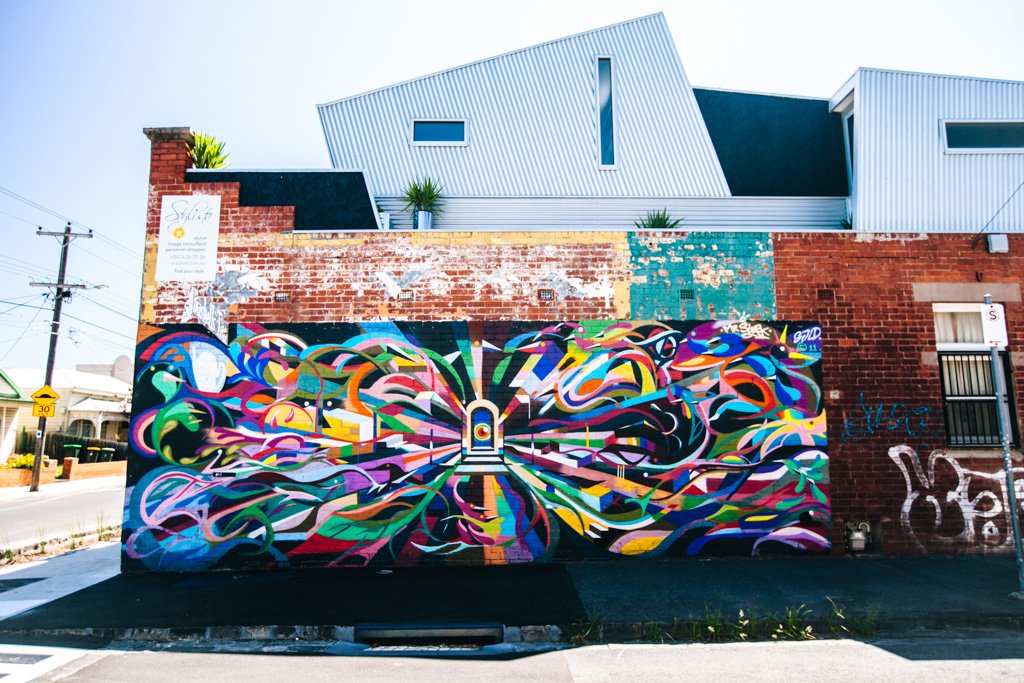 Mid-March: Sydney
I'm hoping to hop on a roadtrip from Melbourne to Sydney in the second week of March, but we'll see if the opportunity arises. If not, I'll just take the train (with all my luggage, oy).
And then I'll finally be reunited with Sydney, my love, after nearly a year apart. I AM SO EXCITED!! However, I won't have too much time here just yet due to my next quarterly visa run…
Mid March – Early April: New Zealand
I toured New Zealand 10 years ago (!!), just before starting my year studying abroad in Sydney. This was the start of my traveling: I'd never backpacked before, never stayed in a hostel, wasn't much into hiking or cycling, didn't know how to use my camera. So I've long felt that I needed to return to New Zealand and do it properly – and independently.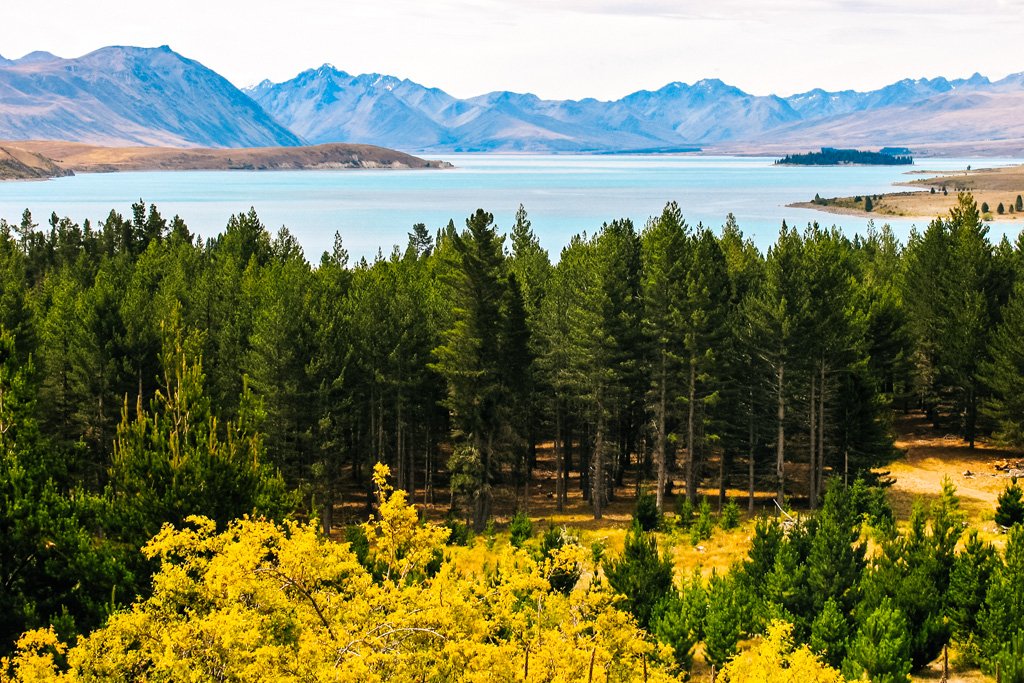 Camping on Lake Tekapo: DEFINITELY happening again!
How could I not hop over to New Zealand on one of my quarterly visa runs from Australia this year? I figure early autumn is a good time to hit the south island, where I'll be spending 3 weeks hiking glaciers, cruising through fjords, climbing mountains, and cycling through stunning countryside. I am solely focusing on the central part of the south island, and unlike my most recent travels I'll be planning my itinerary in advance in order to make the most of my time there. With all the hike logistics, bus schedules, and high prices to contend with, I feel like winging it would not be a good idea!
I'm still early in the planning stages, but my rough itinerary looks like Franz Josef – Wanaka – Mt. Cook – Queenstown – Milford Sound from March 17 – April 6. I'd like to do some camping, but I'll also need to mix in some hostel/hotel stays so that I can get some work done with wifi. While I'm eager to travel solo, I'm also looking forward to reuniting with a couple of friends I made in Australia last year. I CAN'T WAIT!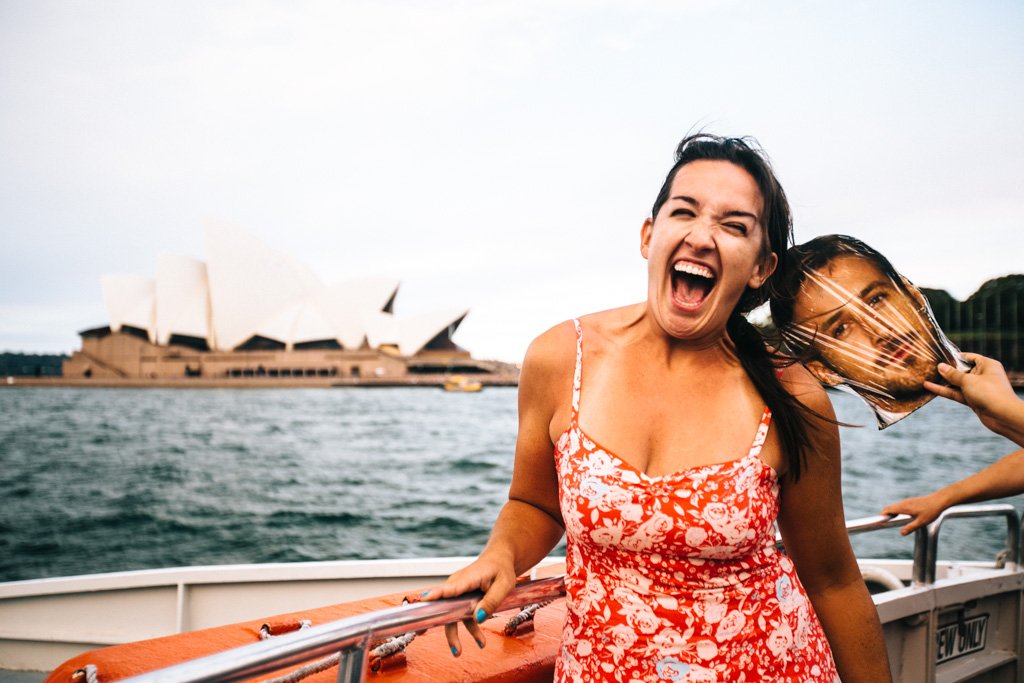 Hanging with the Gos on Sydney Harbour, NBD
Early April and on: Sydney
After New Zealand, Sydney is getting my full attention until further notice. I've missed this city terribly since I left a year ago and feel very good about basing myself here this autumn (or spring, for you Northern Hemisphere folks). I've no idea how long I'll be here: I'm toying with the idea of bouncing around the east coast in the coming months while being based primarily in Sydney, but I also have a feeling I'm not quite done with Melbourne yet so I could very well return.
I'm most excited about having Sydney Harbour and all the glorious beaches in my backyard again, as well as being around my friends and fellow digital nomad / blogging types (I've had little luck making friends or connecting with others who are doing what I'm doing here in Melbourne, while in Sydney it was always too easy). I'd love to connect with any readers who are in Sydney, so if you're there – leave a comment or email me! :)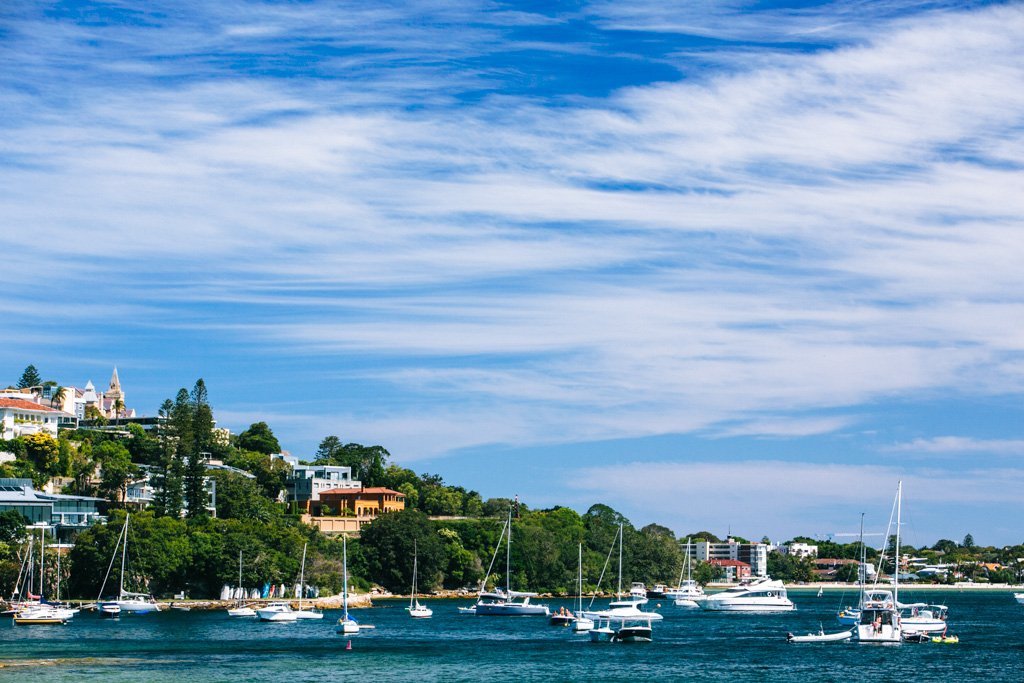 As much as I'd love to leave everything up in the air, I've already planned a few things for Sydney that I'm very excited for:
Renting a room for 2 weeks right by Coogee Beach (aka the other end of the Bondi to Coogee Coastal Walk) – it has a balcony with a view!
Wanderlust 108 (a 5k/yoga/meditation 'mindful triathalon' on Bondi Beach – let me know if you're interested, we're rallying a group together so the price is lower!)
A yoga retreat in the hills just north of Sydney
Leave a note below if you'll be in NZ or Sydney when I am, or if you have any tips for me!