This month was full of so much good stuff that it left me questioning my move to Sydney this weekend. Melbourne is a damn fine city, and to be honest I'm not sure I'm ready to give up the plentiful coffee shops, bike routes, and yoga studios that have made my day-to-day life here so enjoyable. 6 months is the longest I've spent in any one location since I left NYC and it felt really good to introduce some routine back into my life during this time (though it did take awhile for me to find my groove here!).
I also managed to fit in excursions to both Phillip Island and Mornington Peninsula, two of my most favorite places in Australia. I can't believe they're just a couple hours from the city! (Filed under: Reasons to Stay in Melbourne).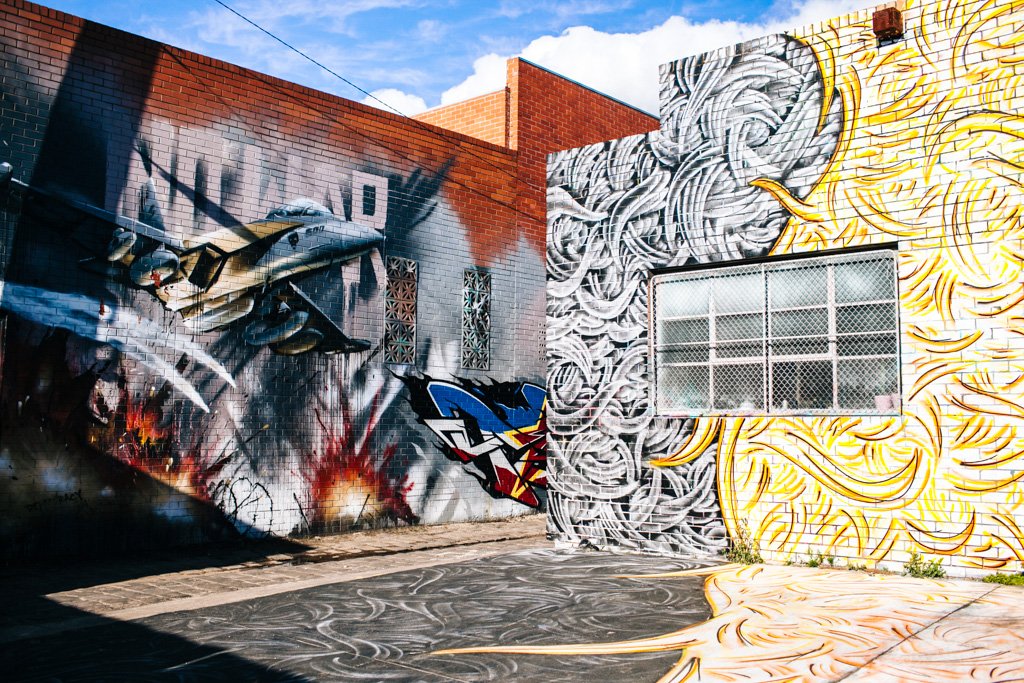 Street art in East Brunswick.
February 2016 Numbers
Days: 29 (all spent in Victoria, Australia)
– 22 days in Melbourne
– 4 days on Phillip Island
– 3 days on the Mornington Peninsula
Total Spent: US$1153
+ $740 for student loans
+ $72 for web hosting
Average Spent: US$40/day
Total Earned: US$4857
February 2016 Highlights
My Birthday Festivities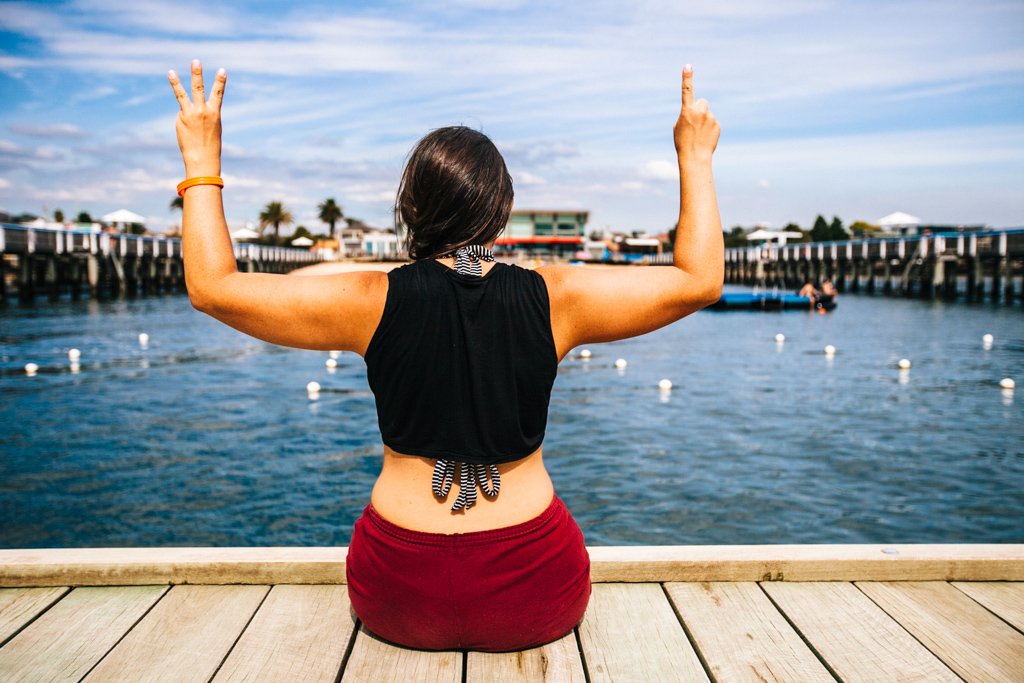 I had a pretty excellent 31st birthday in Melbourne. I organized a day to myself comprised of many of my favorite things: coffee, pancakes, paddle boarding, sunbathing, and burgers. Then I came home and drew myself a bubble bath in our backyard tub. Glorious!
Finally Trying Scroll Ice Cream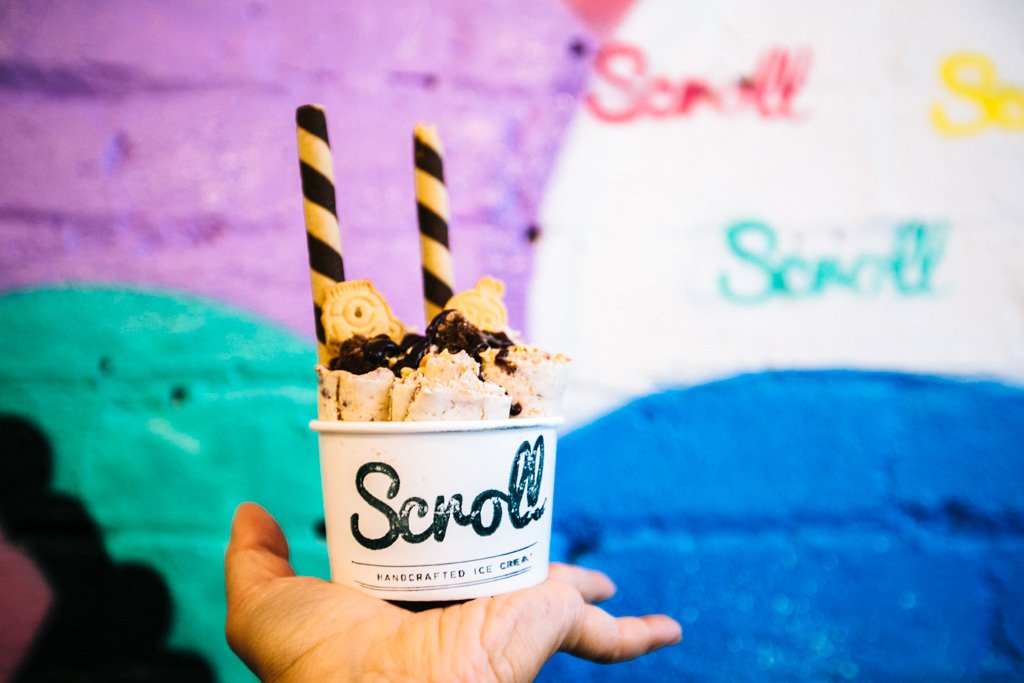 One of my favorite finds this month was Scroll Ice Cream, which had been on my to-try list since I found out about it months ago on Instagram. Their sole shop here is currently located in Windsor, which is southside and therefore not somewhere I frequent often (it takes me at least an hour to get there from Brunswick!). But holy wowzers, this place is totally worth the hype. They create their own uniquely-flavored ice cream, roll and flatten it out onto a cold stone, then scrape it off into rolled-up 'scrolls' which they oh-so-prettily arrange in a cup before serving. SO GOOD!
Fireworks From the Eureka Skydeck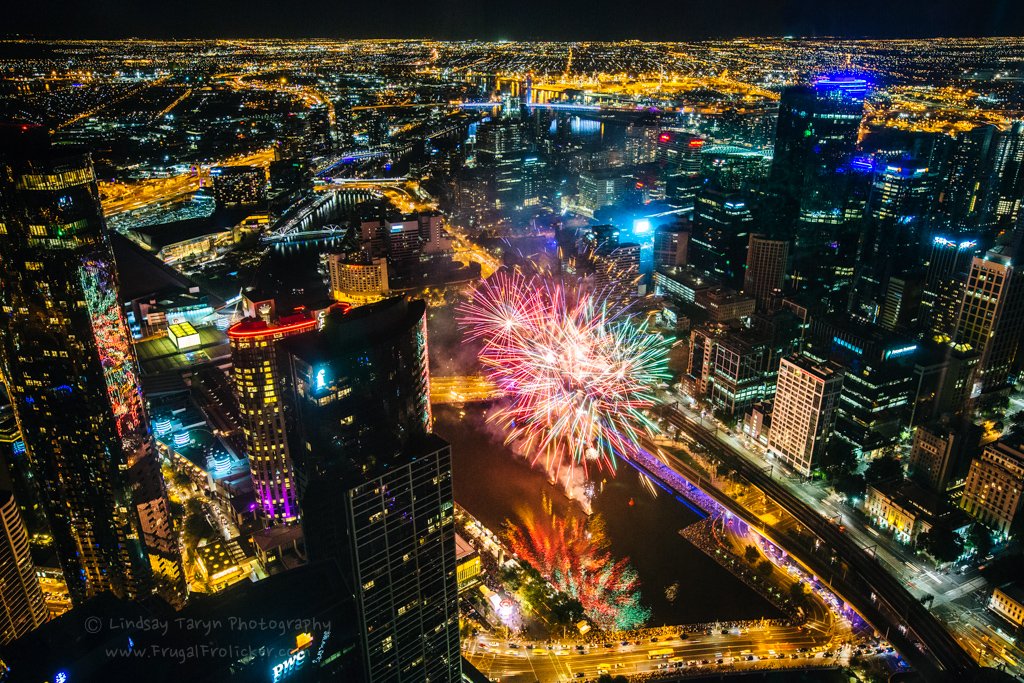 I continued my quest to cross off more items on my Melbourne to-do list and finally made it to the 88th floor of the Eureka Tower. It was a completely impulsive move, made at a time where I should have been holed up getting work done. I'm really glad I went with my gut because my visit happened to coincide with the Lunar New Year fireworks! I'd planned on showing up to catch the late afternoon light, sunset, and dusk, but totally didn't mind staying another hour after that to watch the city go dark and eventually play backdrop to the fireworks show.
Have you ever watched fireworks from above? It's not exactly an easy feat to pull off, but if you can swing it – it's pretty spectacular.
Brunch at Seven Seeds
Seven Seeds is one of Melbourne's best-known (and just plain old best) coffee roasters, and popping into their restaurant for a cuppa had long been on my to-do list. I combined it with a brunch date and indulged in some seriously delicious brioche french toast (with pumpkin custard, blueberry compote, whipped mascarpone, and pecan streusel) while I was at it. It was also really great to reconnect with App Guy after a few weeks of not seeing each other, even better that it wasn't awkward! And I'm vowing to return to Seven Seeds for their weekly coffee cupping next time I'm in Melbourne (because DUH, their coffee was as amazing as I expected).
Returning to Phillip Island to go Glamping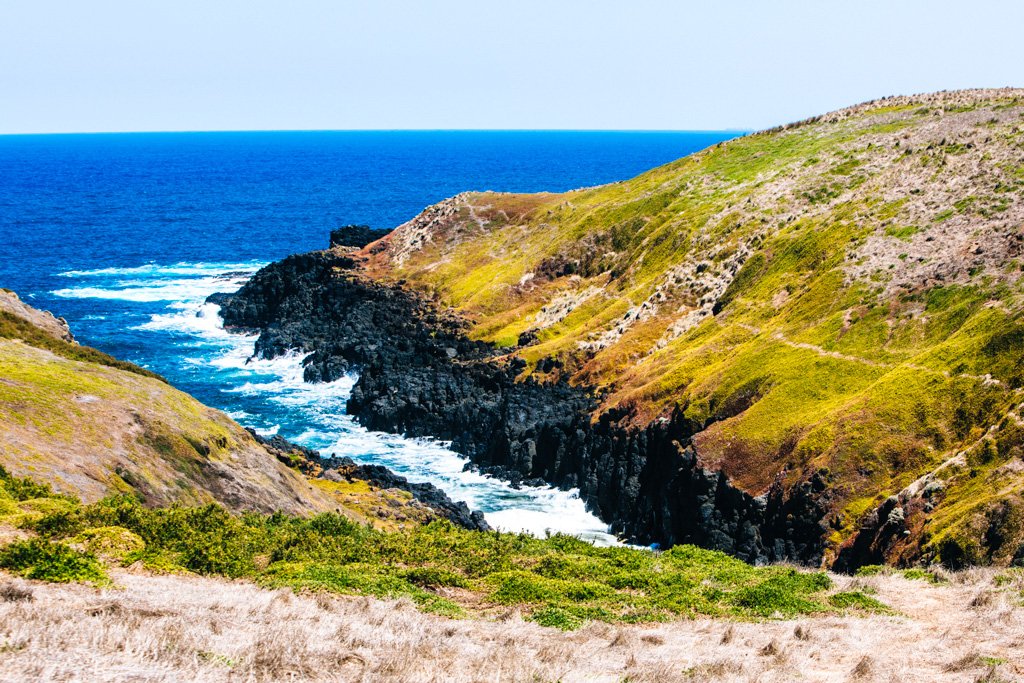 Phillip island coast.
I'd already had a second trip to Phillip Island planned when I won Destination Phillip Island's instagram contest. Not only did I get to explore the rest of the island this time around, but I got to do it in style: 3 nights glamping on the beach in Cowes (like, with the beach literally on my doorstep), a fancy lunch at The Cape Kitchen, and an eco boat tour to see the sea lions.
And then I had a perfect day exploring The Nobbies, walking along the coast, and going wine tasting on a nice hot afternoon – all things that cost me little-to-no money, but brought me so much joy. App Guy drove up after work to meet me and we had such a fun evening drinking the sparkling Shiraz that I bought at the local winery, sitting on the beach watching the sunset, and then walking into town for a late night pizza fix. I loved being able to retreat to my super-cool glamping tent at the end of the night and continue the day of nonstop awesome experiences (because let's face it, there's nothing too exciting about ending the day in a one-man tent or sterile hostel).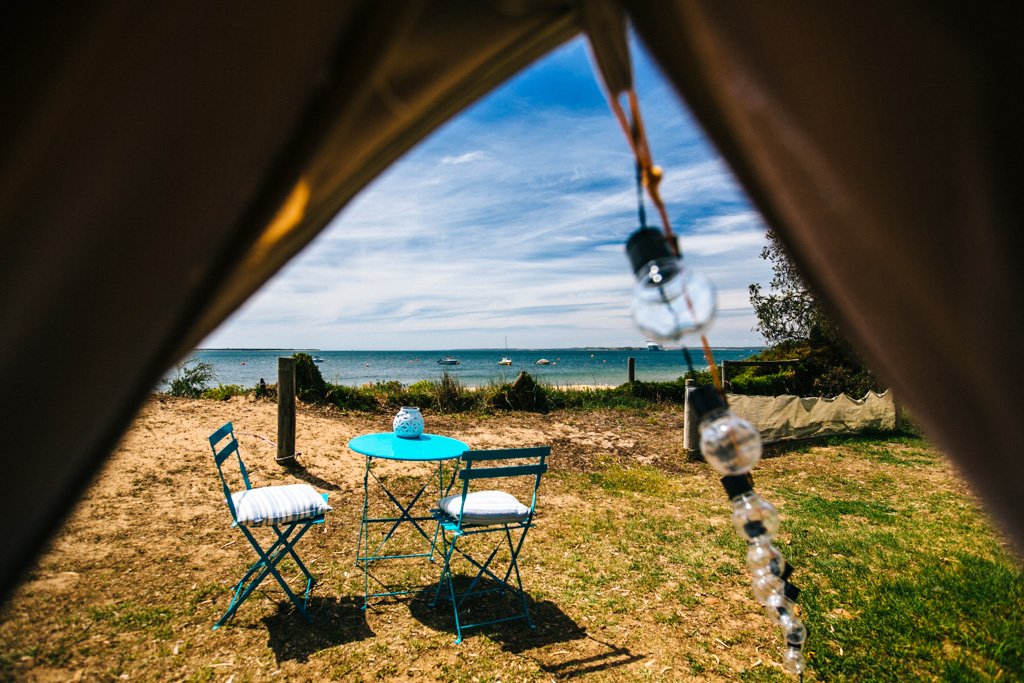 Glamping on Phillip Island.
Yep, pretty sure this little Phillip Island getaway is going down in the books as one of this year's highlights, that's how great it was!
Slacklining for the First Time
I used to be super into rock climbing (you know, before I switched over to Crossfit and then moved to Australia), and climbers tend also to practice slacklining: essentially akin to tying a fat rubber tightrope between two trees and walking across it. I'd never tried slacklining because I have terrible balance and, well, the opportunity never quite presented itself.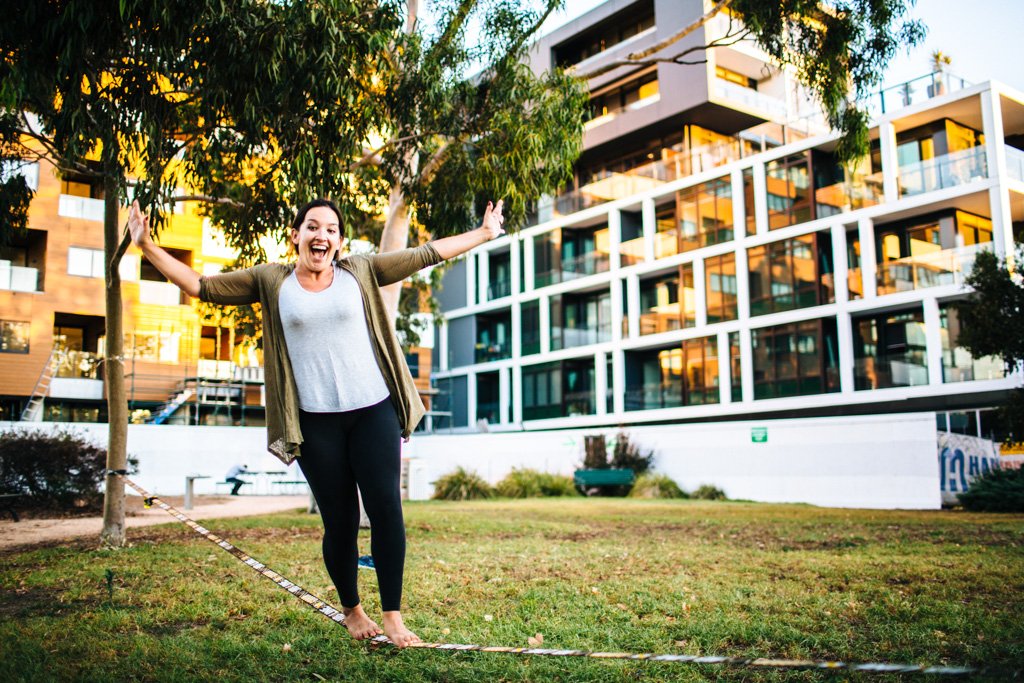 So when an old friend came to town and invited me to join him and his other Melbourne-residing American friend in a little slacklining session, I had to say yes! I mostly just walked back and forth a few times holding on to someone's shoulder for balance, but I imagine that once you get the hang of it it's meditative like stand up paddleboarding is.
White Night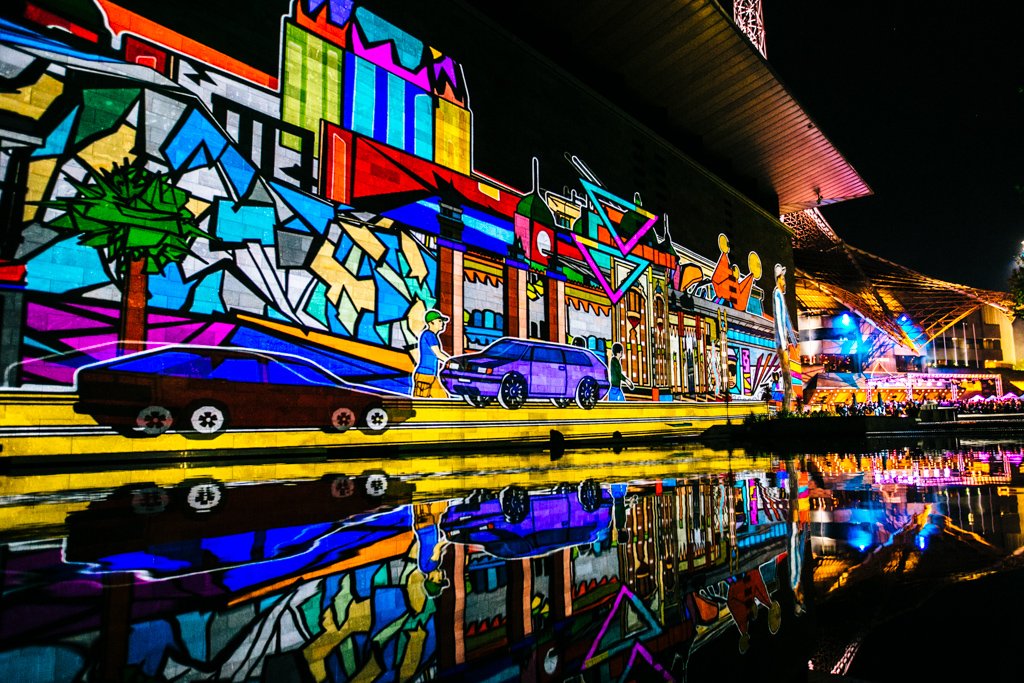 I completely loved this all-night arts and culture festival held in and around the Melbourne CBD. While there were plenty of street performances, films, and exhibits I missed out on, I opted to stay out til 3am scoping out ALL THE LIGHT PROJECTIONS, aka colorful light displays projected onto iconic city buildings and even over the river. In case you missed it, here's a photo montage from my White Night experience.
Exploring the Mornington Peninsula Back Beaches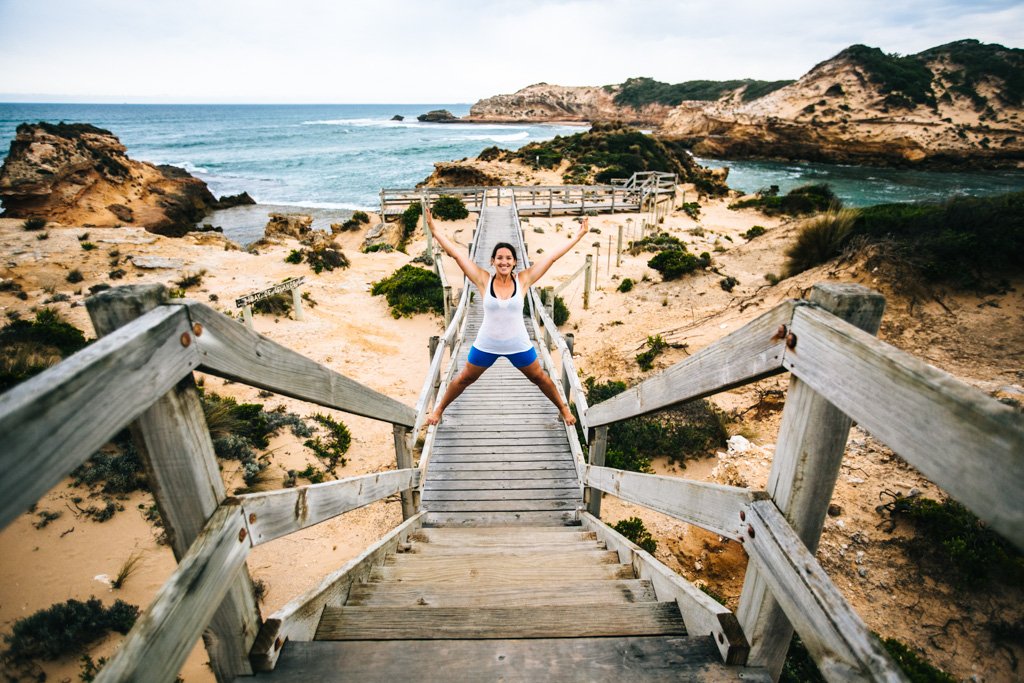 Bay of Islands, Mornington Peninsula.
I've hardly written a thing about the place I consider to be THE BEST getaway from Melbourne – I promise that will change soon! I recently went back down to the Mornington Peninsula and stayed a few nights in a perfectly-located Airbnb, which made for a convenient base for checking out a few spots I'd not been able to explore on previous trips. The peninsula's northern coast hosts some calmer beaches along the bay (this is where those colorful bathing boxes can be found!); its western and southern coasts, however, are more rugged with sand dunes and ocean beaches fit for surfing. Locals often refer to these as front beaches (bayside) and back beaches (oceanside).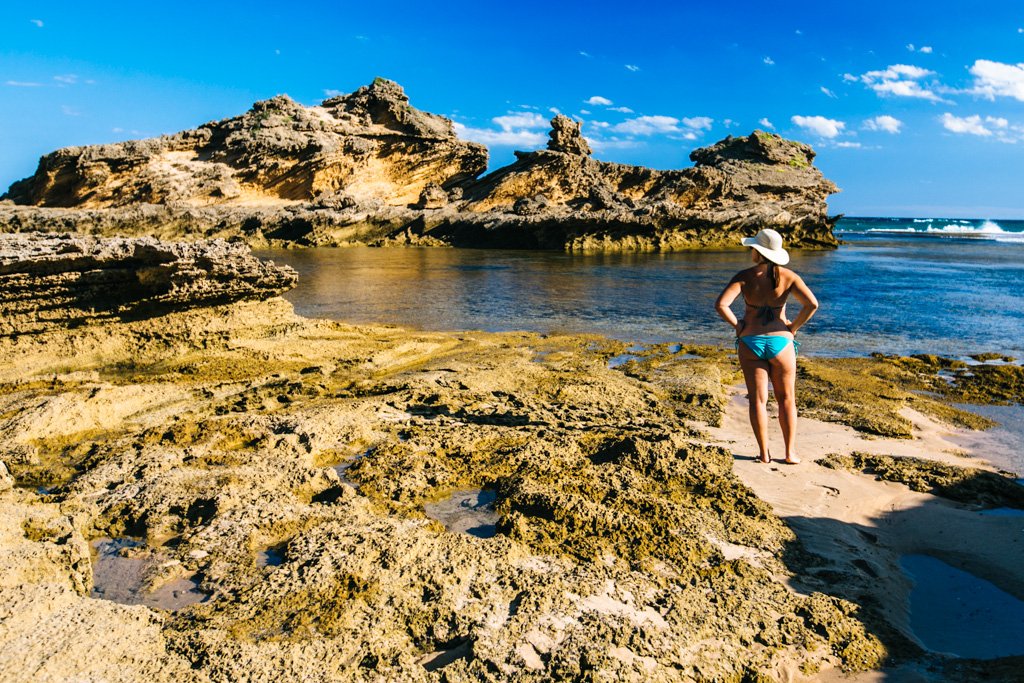 Mornington Peninsula rock pool.
This time around, I focused on hitting the back beaches: I did a segment of the Mornington Peninsula Coastal Walk from Rye to Sorrento and discovered some stunning little beach coves; then the next day, I walked all along the sand from Portsea to Sorrento and spotted some cool rock formations and rock pools that are exposed at low tide. I seriously can't believe I hardly saw anyone else enjoying this stunning coast! Equally, I'm baffled at how grossly overshadowed Mornington is by just about every other Victorian hotspot. You can bet I'll be devoting a future post to this place.
Taking a Street Art Class in Melbourne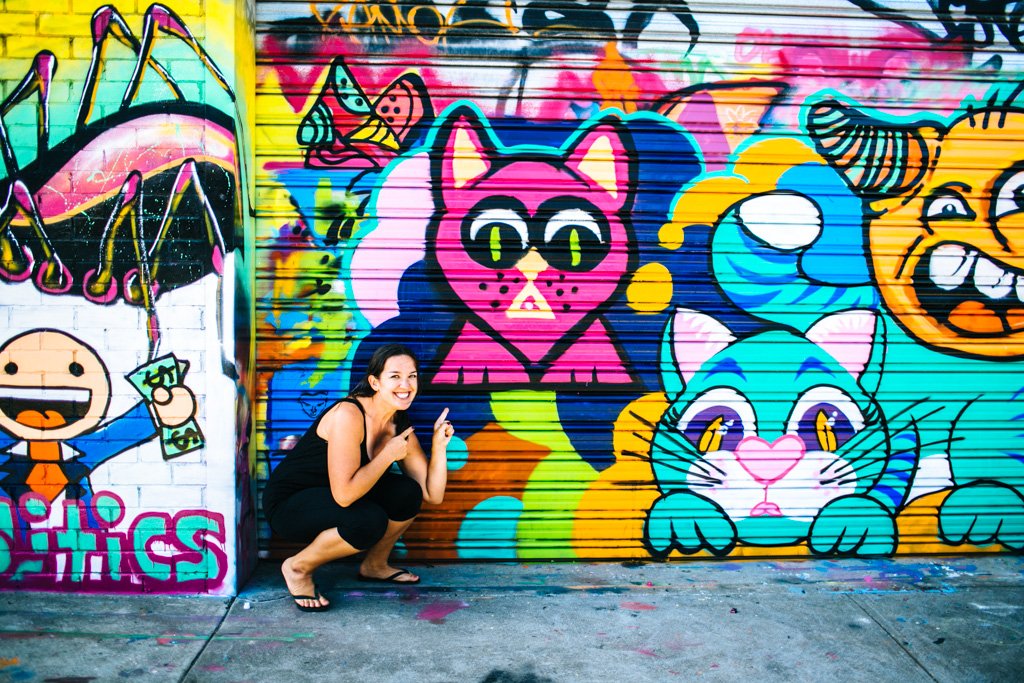 Posing with my *legal* piece of street art!
Yes, this actually exists! I was pretty surprised to find out about it when App Guy gifted me with a class at the Footscray Community Arts Centre for Christmas. Over two 4-hour-long sessions, we walked around Footscray and learned about the local street art culture (seriously fascinating!), looked at some photos and videos for inspiration, practiced using spray cans on a wall outside, and finally collaborated on a mural in the final few hours of class time. My can control in the first class was absolutely pathetic (there is a picture of my 'art', but it's too ugly to post!), but somehow I pulled it together and turned out a pretty ok-looking pink kitty cat by the end of the second class. This little thing took me nearly 3 hours to create!
Street art is a lot more difficult than it looks, even those seemingly simple tags and throw-ups. I was a massive street art fan already – now I have a deeper appreciation for the craft and culture behind it. Highly recommend this class!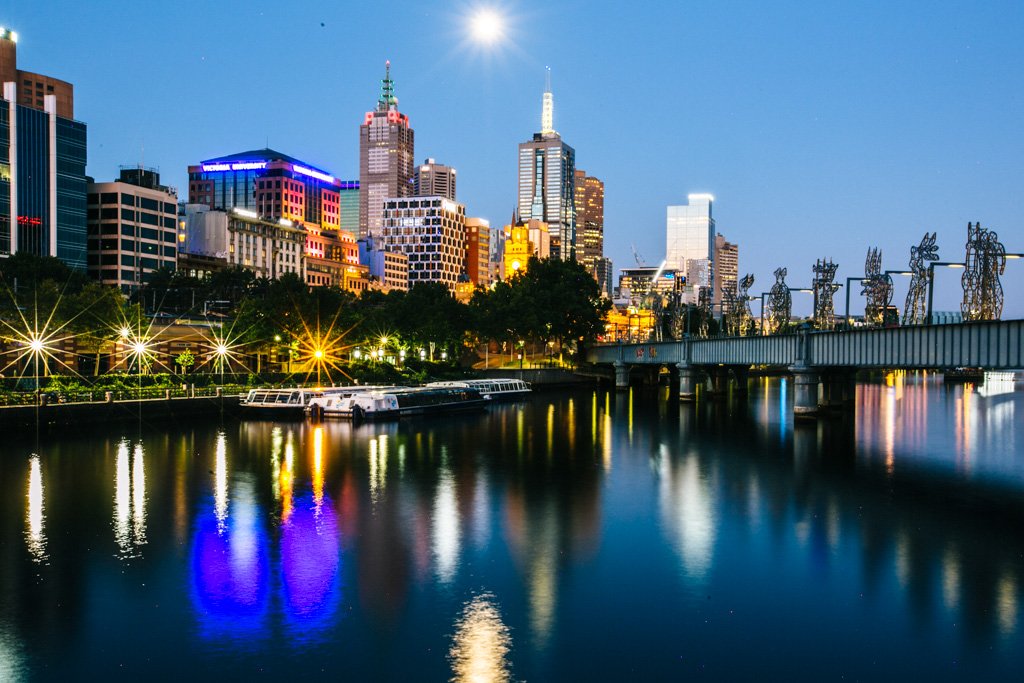 What's Next
March is going to be a hectic month! From Melbourne, I'm making my way to Sydney on the 11th before flying to New Zealand on the 16th for a 3 week adventure slash visa run. Early March is packed with frantic last-minute Melbourne things while I attempt to get most of my freelance hours done before I leave for NZ – not to mention all of the necessary travel planning to get myself up to Sydney and figure out how I'm going to spend my 3 weeks in NZ. Bring it on!