The 'Best of Vietnam' photo gallery below is a collection of images I took in May 2013 while traveling in Vietnam. In 3 weeks of travel, I explored the southern half of the country: from Saigon to the Mekong Delta region and back, then on to the sand dunes of Mui Ne, the Dalat countryside and central highlands, central coast beaches, and tailor shops of Hoi An.
I've also selected my Top 5 favorite photos I took in Southern Vietnam – they're at the bottom of this post, in case you don't want to thumb through the entire slideshow!
Dates: May 8-29, 2013
Locations: Saigon (Ho Chi Minh City), Mekong Delta, Mui Ne, Dalat, Jungle Beach, Hoi An
Camera: Canon Powershot S90 (Note: My SLR was in repair the entire duration of my time in Vietnam)
# of Photos Taken: ~1365
Best Of Vietnam Slideshow
[kml_flashembed movie='/slideshows/vietnam/viewer.swf' height='468′ width='765′ base='.' allowfullscreen='true' wmode='transparent'/]
My Top 5 Vietnam Photos
1. Mekong Delta
Hands-down the best thing I did in Vietnam was take a floating markets boat trip from Can Tho. Witnessing something so uniquely Vietnam – life on the river – was definitely a highlight of my entire 2013 Asia trip. This particular photo wasn't even of the floating markets, but just a typical scene on the Mekong.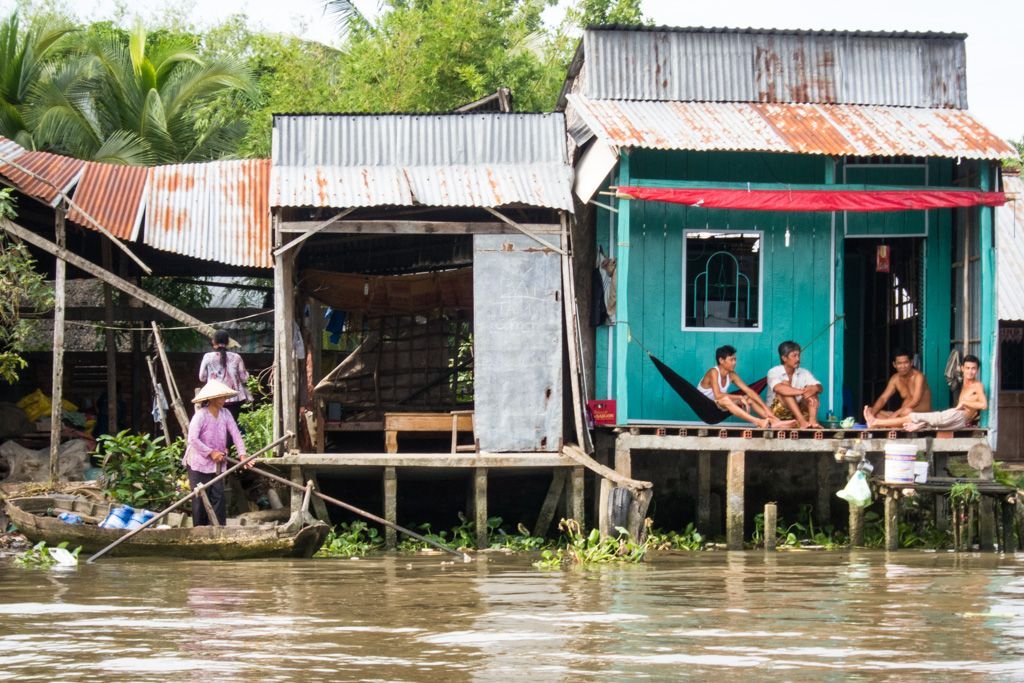 2. Jungle Beach
Admittedly, Jungle Beach was not my favorite part of Vietnam (but perhaps my experience was tainted because Jungle Beach Resort was taken over by a 20-something tour group when I was there). Still, I loved my photos of the beach – this one in particular, with all the converging lines and shades of blue.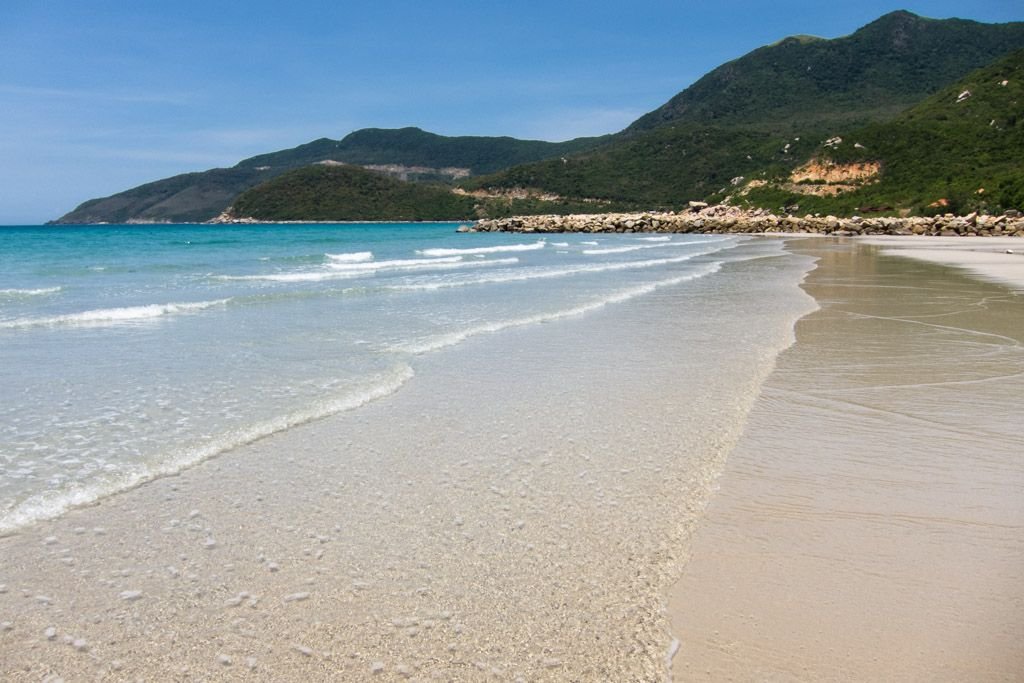 3. Dalat countryside
Motorbiking through the Central Highlands with an Easyrider on the most beautiful of days – it doesn't get much better than that! I never pictured rolling hills and mountains when I thought of Vietnam, but it does exist in the middle of the country. I definitely want to take a multi-day trip on a motorbike someday – maybe even learn how to ride one myself!

4. Mui Ne
Another *I can't believe this is in Vietnam!* oddity: the red and white sand dunes of Mui Ne. You can walk through, run down, or sandboard down the dunes, but my favorite part was standing on top of them, looking out to sea.

5. Hoi An
Old Town Hoi An just begs to be photographed. I loved wandering down the quiet pedestrian-only streets, peeking in the shops and getting clothes and accessories custom-made in Hoi An.

Which is your favorite Vietnam photo?