I budgeted 4 days in Hoi An for the famous Hoi An tailoring experience. Here's how I expected it would go:
Day 1: Do some window shopping, see what I might want to get custom-made
Day 2: Decide what to order, look through books and customize my own items, get measured
Day 3: Alterations
Day 4: Pick up finished product(s)!
How did it actually go down?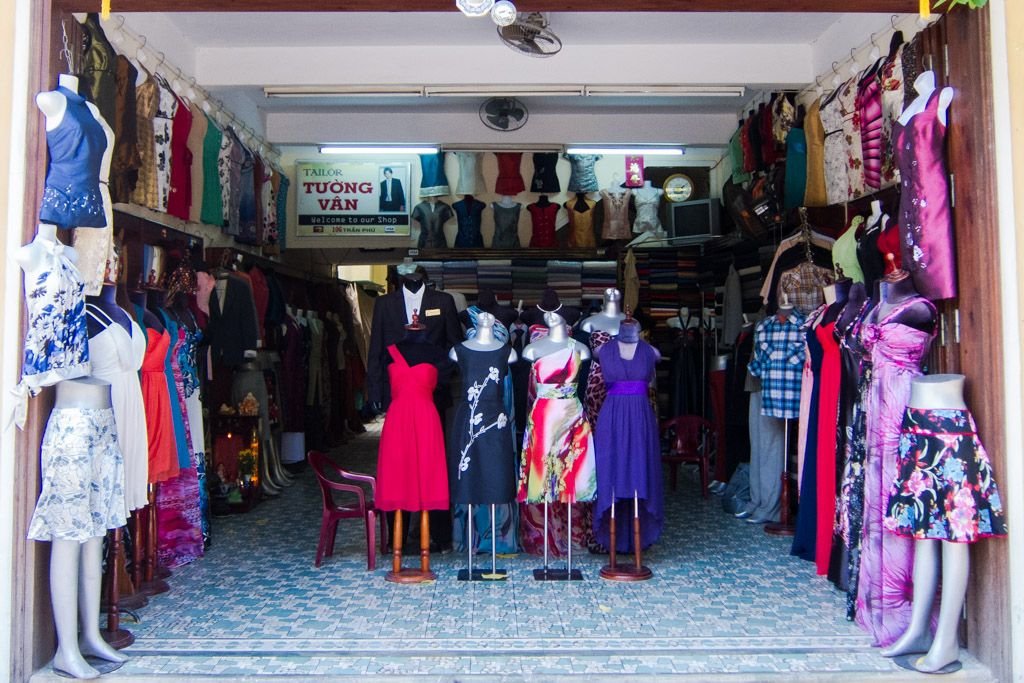 Day 1 was going according to plan until I found THE DRESS, just hanging on the wall inside one of the shops. The cut, the pattern – it was so perfect that I didn't want to customize it, and didn't even need a day to think about it.
I tried it on and IT FIT PERFECTLY, straight off the rack. First – when does that ever happen?! And second – I'm in a place where getting clothes tailored and designed to your exact specifications is THE THING to do. And here I am, buying a dress off a rack as if I were in any old clothing store. Go figure.
Well, it may not have been an authentic Hoi An tailoring experience, but I'm thrilled with this $18 dress. I wore it one day in London and it got rave reviews: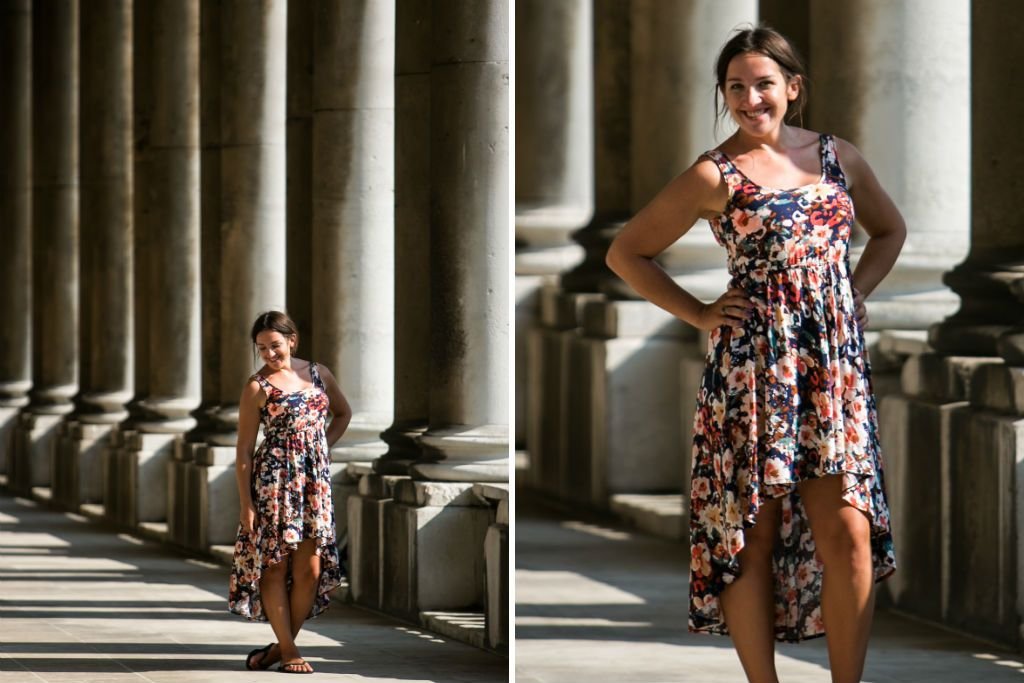 Feeling somewhat shafted from my #tailorfail, I thought I would shop around for one more item so that I could have a proper Hoi An tailoring experience. I'm not really a shoe person, I have no need for a suit, I already bought a dress – and I had to keep in mind that I had limited funds, and that I'd be carrying around whatever I purchased for another 2 months in my backpack.
So, naturally, it made sense to get a custom-made leather camera bag! (please note the dripping sarcasm)
I walked into a leather shop, regaled by all the shoes, jackets, and purses on display, and was greeted by an adorable young lady who couldn't have been more chipper if she tried. I wasn't sure what I wanted when I walked in, so I started thumbing through all of the sample items they had collected in a binder. They were all cut-outs from magazines, which supposedly the shopkeepers could duplicate by sight.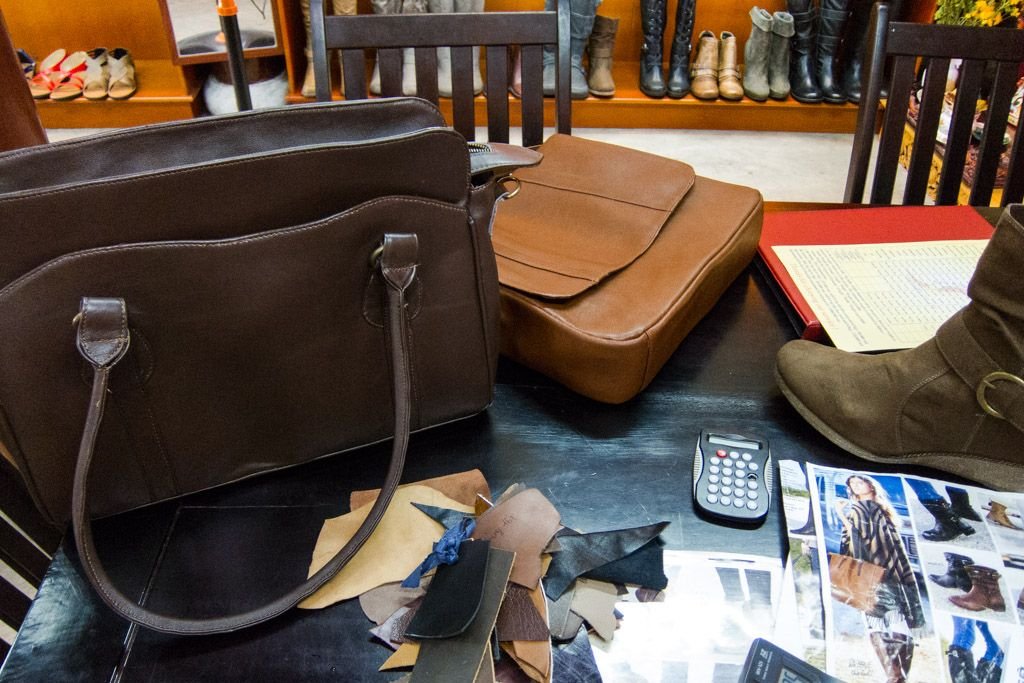 And then it came to me! I noticed a gorgeous leather messenger bag and thought of this camera bag I'd been lusting after last year. With a $329 pricetag and about 5 other camera bags in my closet, I could never justify the purchase – but if I were to have an imitation bag custom-made for me in Vietnam at a fraction of the price, surely that'd be ok, right? Right?!!
Right.
I pointed out that messenger bag and pulled up photos on my iphone of the camera bag I had in mind, and the lady assured me she could whip it up for me in a day and a half. I picked out the exact leather I wanted from their swatches, selected copper buckles, specified the pockets I wanted built into it, and OH DEAR GOD what if this $100 bag didn't come out right? I'm SO picky about my bags, WHY did I think this was a good idea?!
I spent the next day having pseudo-buyer's remorse.
The following day, my bag was ready. I fully expected not to be in love with the finished product. And maybe I wasn't – but I was definitely happy with it! It turned out beautifully and felt more like a regular ol' messenger bag than a camera bag – but that was probably because it didn't have the padded inserts I'd be adding to it once I returned to America.
I asked for a few minor tweaks to be made to the strap, and by that evening my custom-made leather messenger bag was ready for me!
So far, I'm very happy with my custom-made bag – I managed to continue backpacking through Laos and Thailand with it, rocked it in London, and it's made multiple appearances on the streets of NYC since I've come home. If you're going to Vietnam, definitely plan (and budget) for a Hoi An tailoring experience!
What would YOU get custom-made in Hoi An?