You already know that you can visit any of the hundreds of tailors in Hoi An to get clothes and other items custom-made on your Vietnam trip. But what else can you do in Hoi An?
Frolic around Old Town Hoi An
Be warned: Old Town Hoi An is extremely touristy. You will see far more middle-to-upper aged foreigners roaming the streets than locals. And if you so much as glance for a half second toward any street or market vendors, they will be on you to buy something from them.
Still, you MUST pay a visit to Old Town Hoi An – if for no other reason than the fact that it's a beautifully preserved UNESCO World Heritage Site. It's just so pretty you can't help but be charmed by the hanging red lanterns and bright yellow buildings. Somehow, the streets aren't that crowded or loud despite the influx of tourists (they're probably all shopping or dining!). Some of them are even closed off to vehicular traffic, which makes for high quality frolicking.
I was content just aimlessly wandering the streets, doing some (window) shopping, and photographing my surroundings, but if you're the type who prefers more structured traveling, you might consider investing in an Old Town Ticket. For about $6 US, this one-day pass will get you into 5 attractions of your choice (i.e. old houses, temples, museums, and workshops).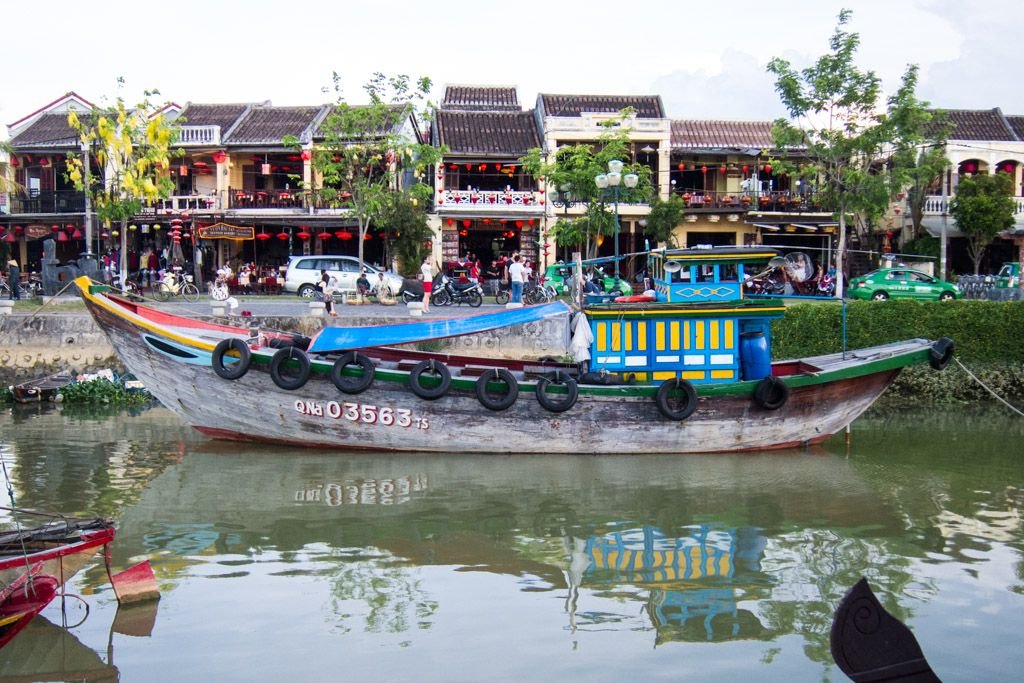 Bike around Hoi An and surrounds
Old Town is easily covered on foot, but it's fun to rent a bike for a day and ride around on two wheels. And for more practical purposes, it might be worth hiring a bike just to get from your guesthouse to Old Town, as much of the budget accommodation is a long walk away.
Even better? Hire a bike and get lost in the countryside. I didn't follow a particular route, but I started out by following the main road out of town toward the coast, then took a random right (southbound) turn on a side street. Before I knew it, I was navigating a maze of paths through coconut groves. Another time, I took a random left (northbound) turn instead and ended up cycling past paddy fields. It's like being in a completely different place once you escape town.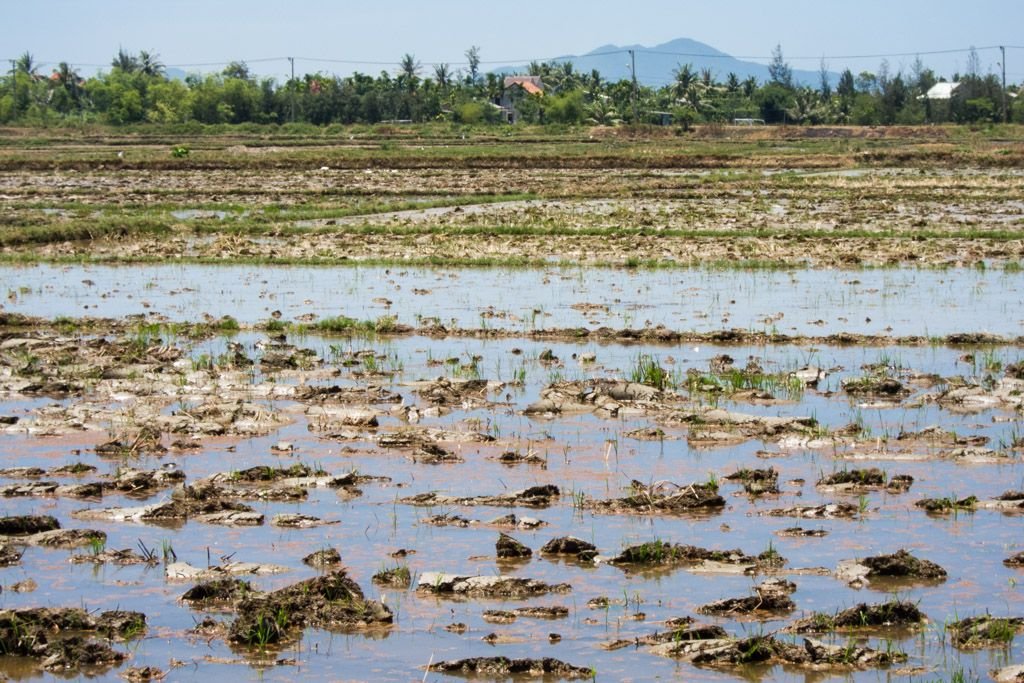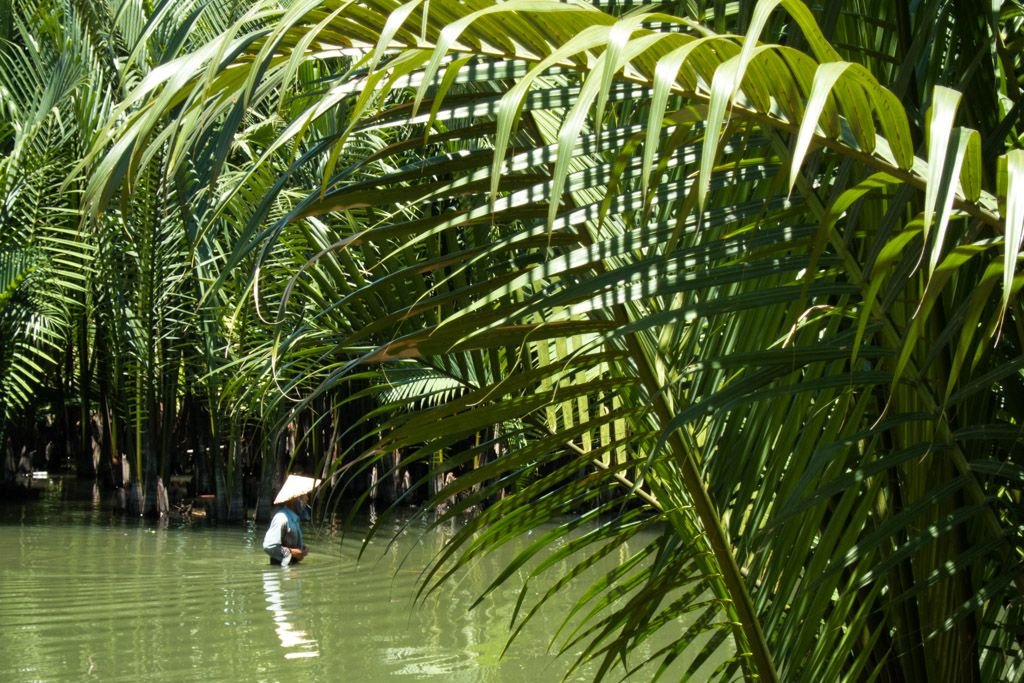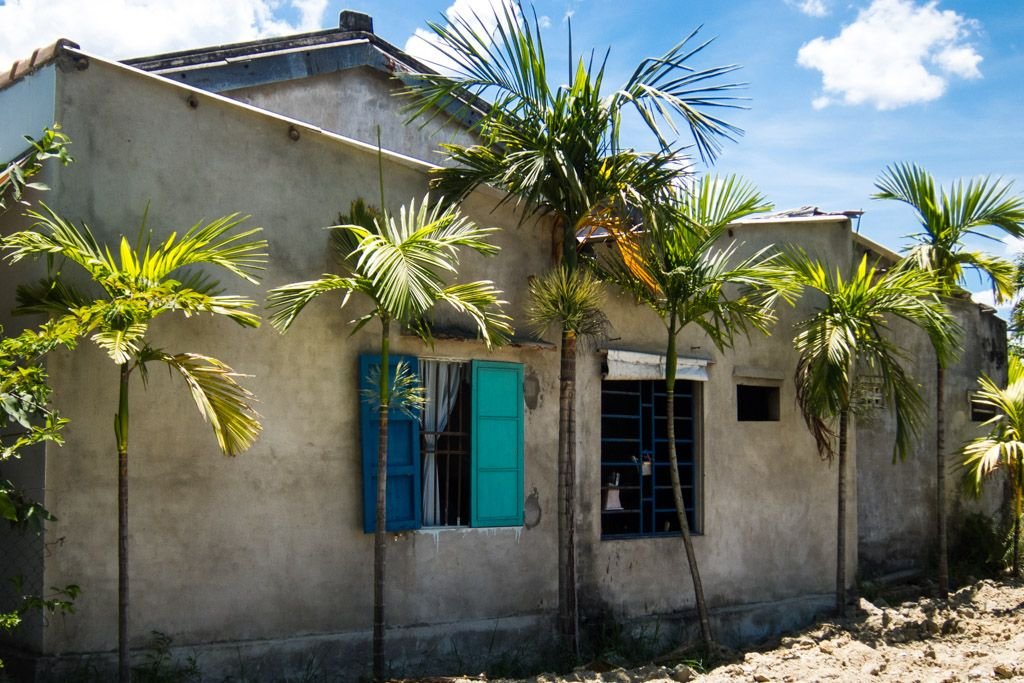 Experience Hoi An's Specialty Foods
One unexpected joy for me in Vietnam was the food. It was undoubtedly a highlight of the 3 weeks I spent in this country. Hoi An in particular is known for its exceptional cuisine, which I took full advantage of by eating my face off for 4 straight days.
Local Specialties in Hoi An
Hoi An has bragging rights over a few dishes that are uniquely its own.
I have two words for you: CAO LAU. Oh my sweet baby Jesus, is this dish to die for! Cao lau is Hoi An's specialty noodle dish, made from chewy noodles topped with pork slices, herbs, and chili jam. The noodles have a unique texture unlike any other – they're not smooth like most noodles. The most important ingredient? Water from a secret well outside of town. In fact, this particular water is so crucial to the recipe that many restaurants and cooking schools won't even teach you how to make this dish, since you won't be able to replicate it without this water.
I may have had a minor freakout over the thought of possibly never being able to enjoy this delicious dish again and had it for 3 straight dinners. As a result, I didn't get a chance to sample Hoi An's other local specialties: white rose (steamed shrimp dumplings), com ga (chicken rice), and mi quang (noodle soup).
Cooking classes in Hoi An
There is an absurd amount of cooking classes on offer in Hoi An. Most follow the same general format: a visit to the morning market to pick up ingredients and learn about them, travel to the cooking school (many will take you on a short boat trip up the river, where a lot of the cooking courses seem to be held), learn how to cook 4-5 dishes. Some classes are more hands-on, while others are more demonstration-based, so make sure you do your research!
However, because I'm extremely frugal and had already planned on taking a formal cooking class when I returned to Thailand, I wasn't sure if I wanted to pay ~$25/each for 2 full day cooking courses. While I was scouring TripAdvisor to see what my options were, I came across some restaurant reviews that mentioned $5 cooking classes. Oh reeeeeeeally, now?
Yes, apparently there is a cluster of restaurants in the so-called backpacker district that all offer cheap food and informal cooking classes. I had lunch at Cafe 43 one day and inquired about their class. They asked me what time I'd like to drop by the following day; I told them I was fine with any time, and they said to stop in around 4 or 5pm. How's that for informal?
I selected 2 dishes off the menu that I wanted to learn how to make: papaya salad and chicken curry. When I came back the next day for my class, the chef went through the recipe step-by-step as she demonstrated the process, which I hastily transcribed. She had me cut some vegetables and mix some ingredients, but the class was predominantly a demonstration. This was fine with me because I just wanted a peek into the Vietnamese kitchen, but if you're looking for the full cooking course experience you should definitely book a proper full-day course.
My main take-away from this mini-cooking course was that Vietnamese cuisine is ridiculously simple and fresh. I walked away feeling like I could easily replicate the dishes at home – and none of them called for a bunch of obscure ingredients that I'd only use once, which I appreciated.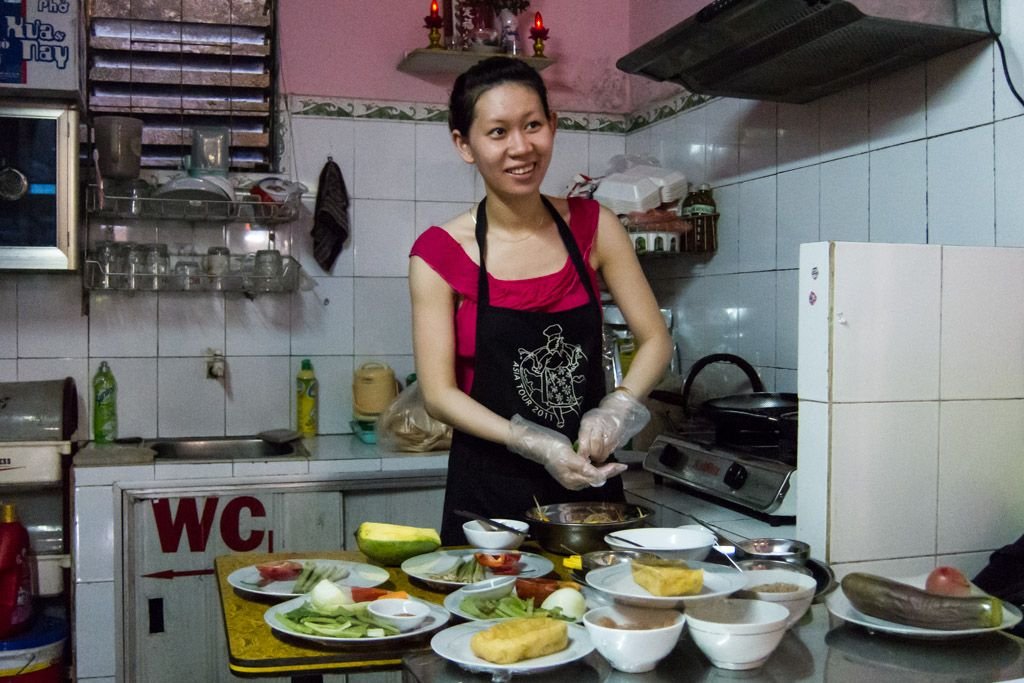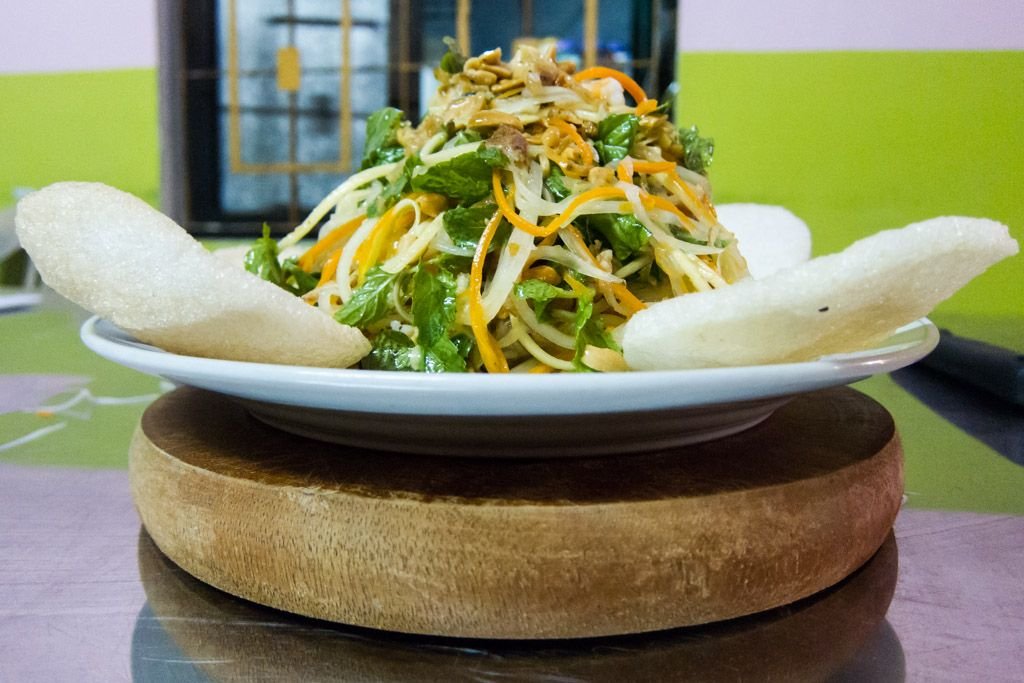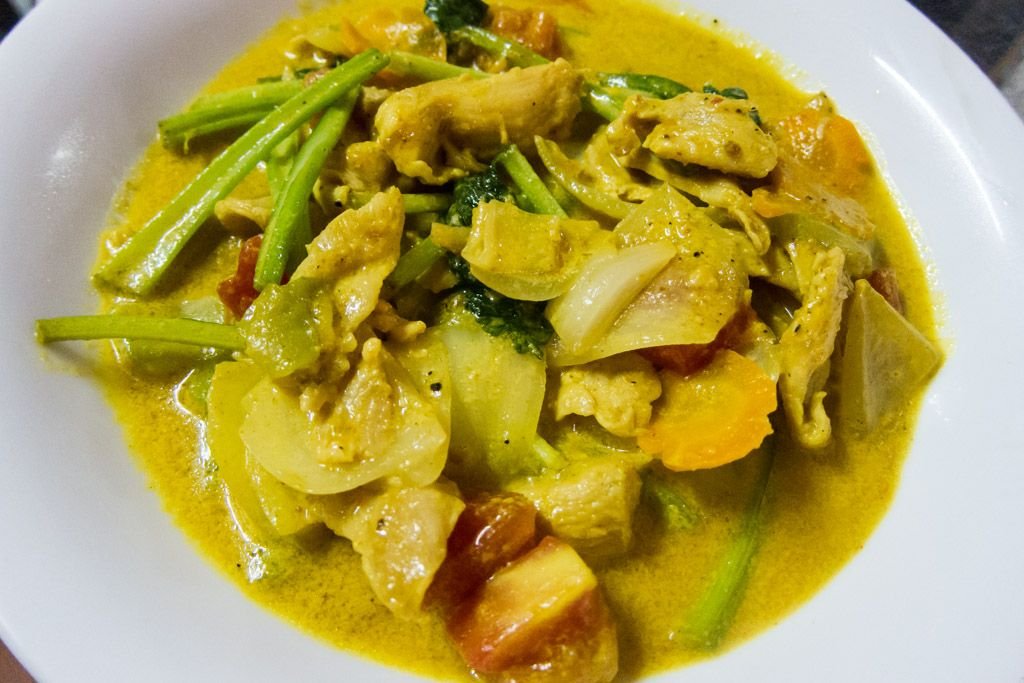 Go to the beach
Who knew Hoi An had a beach? Actually, it has TWO beaches:
Cua Dai Beach
This is the main beach, and is a straight shot out of town on the main road. However, it is somewhat crowded and you have to pay to park your bike away from the beach. Far better to head a little further to…
An Banh Beach
If you continue just 2km up the road along the coast, you'll find far less developed strips of beach. There aren't any vendors here, and you can bike right up to the sand and park your wheels for free. If you go for a swim here, note that there's a sharp drop off into the ocean from the sand, so you probably won't want to go too far out.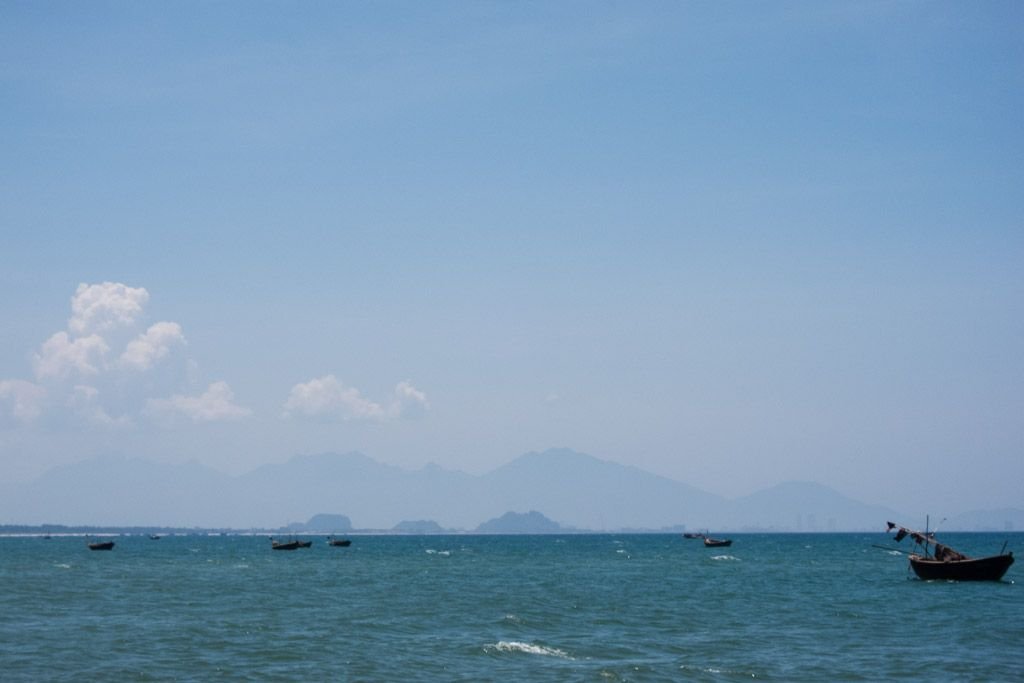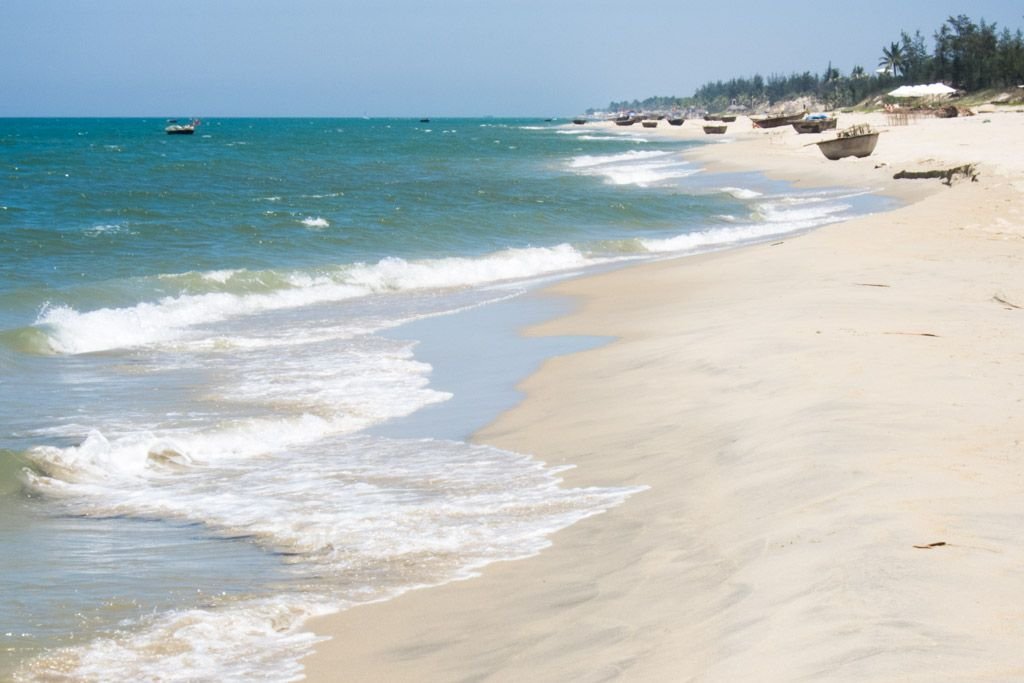 What's your favorite thing to do in Hoi An?
Frugal Facts
As of May 2013 —
A bike rental costs 20,000 VND ($1 US) for the day.
An informal cooking class at a local restaurant should cost $5 + the cost of your selected menu items. A more formal cooking class ranges from $20-25 on average.
A dorm bed at the Sunflower Hostel (Hoi An's only hostel currently) costs $9/night and includes a buffet breakfast and access to its outdoor pool. Click here to book a stay at the Sunflower Hostel.
The Hoi An Old Town ticket costs 120,000 VND ($6 US) and is valid for entrance to 5 attractions in 1 day. Tickets can be purchased at or near some of the attractions in town – just walk in and ask!