With several trips to Europe under my belt, a few years ago I felt like it was time I made my first foray into Scandinavia. A big chunk of my ancestry is from Sweden and Norway, so you know – it had to happen.
I didn't care much for Stockholm, and I hate that I felt that way. I blame it on the weather – I was not expecting 50 degrees and rain in September, a month that's normally glorious in NYC. I was missing 75 degrees and sunny for THIS??!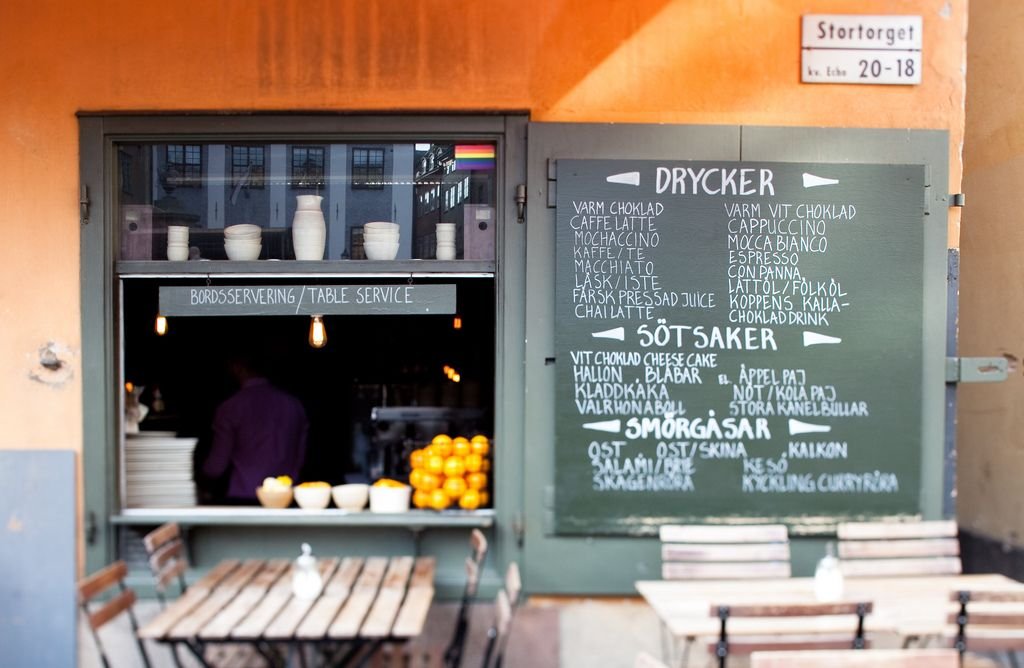 So I thought, alright, let me check out the Stockholm cafe scene in Gamla Stan (the old town). If anything can raise my spirits, it's coffee! (Well, aside from chocolate). Since the sun quite literally goes into hibernation mode after August, there isn't a whole lot of time each year where the locals can comfortably dine outdoors. Or IS there?
I was delighted to find that most cafes in Stockholm provide fleece blankets to their customers who want to dine outside during the shoulder season. So I snagged a table outdoors, ordered a $6 cup of coffee, grabbed a blanket and had myself a cozy little coffee break in the middle of Old Town Stockholm. It was simultaneously awesome and depressing.