Today we're bringing another piece of sustainable travel gear to your attention: the Tropicfeel Canyon all-terrain sneaker!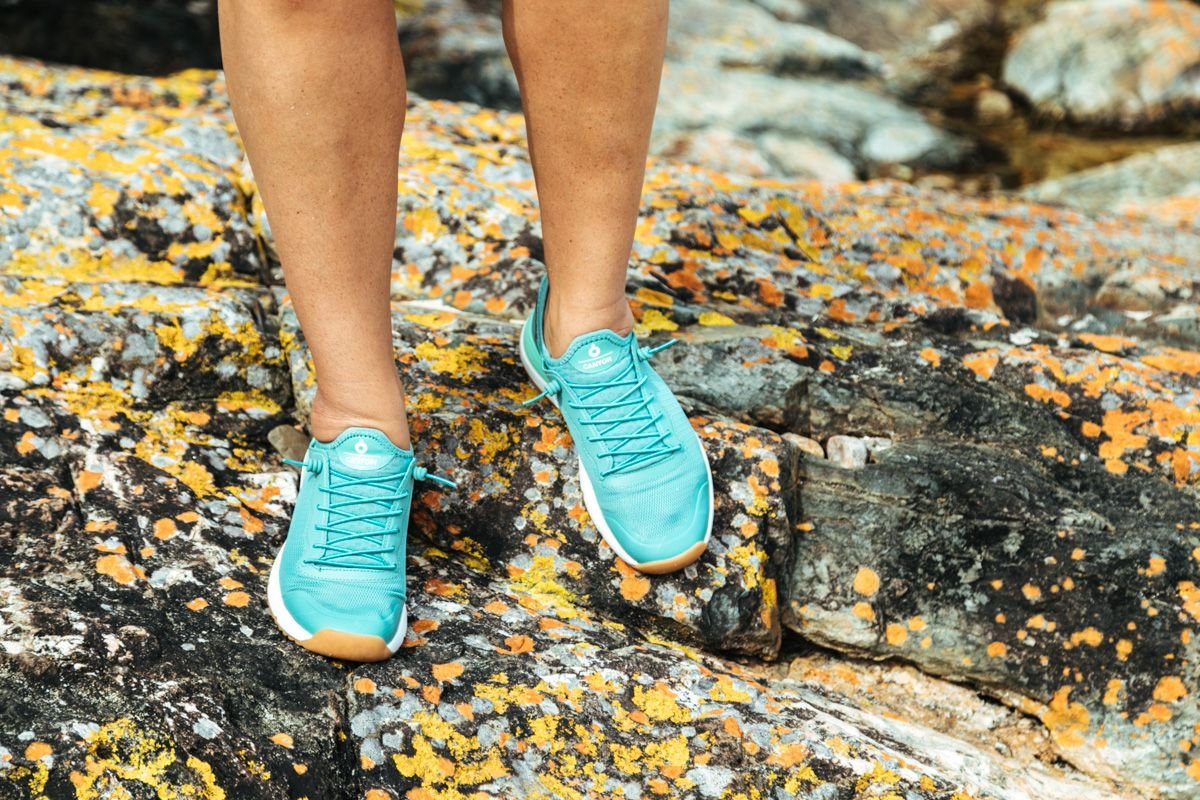 When Tropicfeel got in touch with me, the timing was simultaneously excellent and terrible: I was just about to start my big Australia road trip and could really do with another pair of sneakers, but we were due to head off the following week and I was concerned that the shoes wouldn't get to me in time.
I don't know how, but somehow it only took about 3 days for the package to make its way from Europe to Australia (even during COVID times!) and it arrived the day we left. Whew!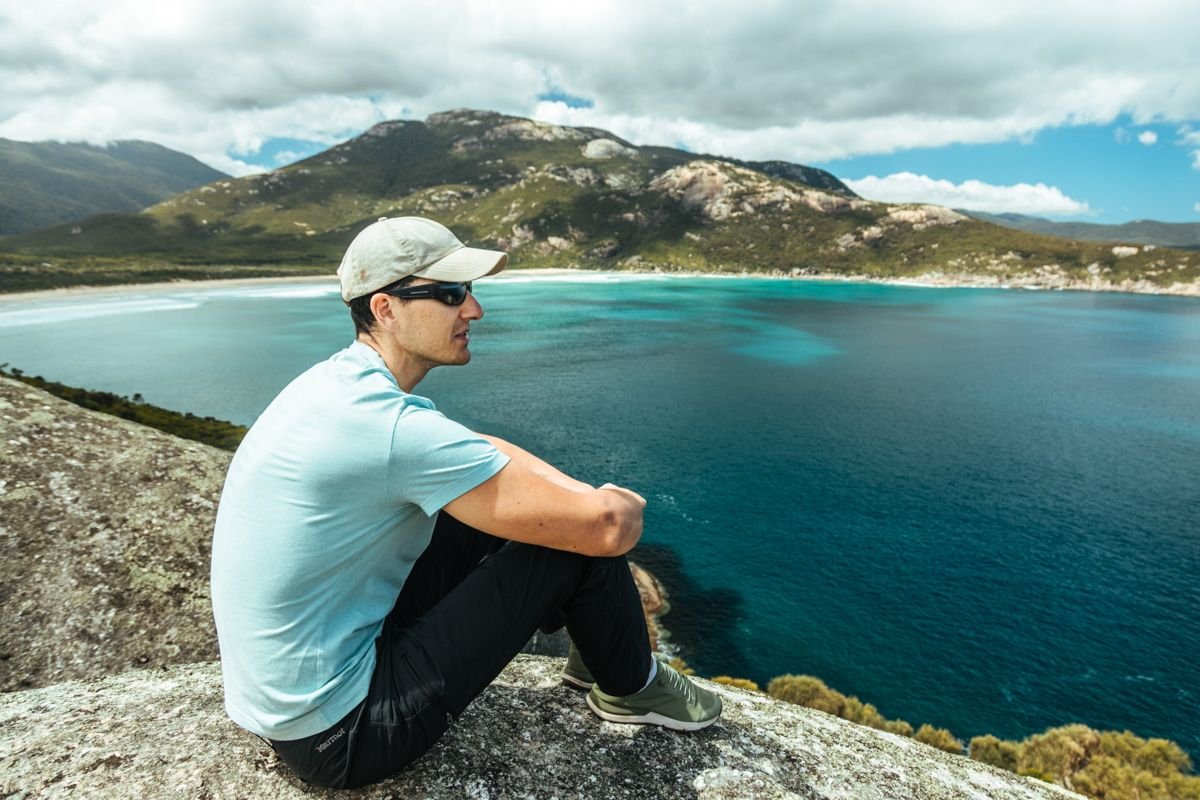 If you haven't heard of Tropicfeel yet, they're a brand based in Spain that makes sustainable, versatile, and lightweight travel gear. Think: a backpack with a built-in organization and compression system that functions like a mini-wardrobe, shoes you can wear while hiking or exploring a new city, and basic layers that can be dressed up or down, worn on hikes or out for drinks.
Whether it's saving space in your luggage or packing versatile items that can be used in multiple different situations, Tropicfeel's products make it easier to pack smarter for a trip. What's more, they're constructed from durable recycled and eco materials so you can travel more consciously and sustainably.
Needless to say, it was an easy yes for me. I opted to try out the Tropicfeel Canyon sneakers.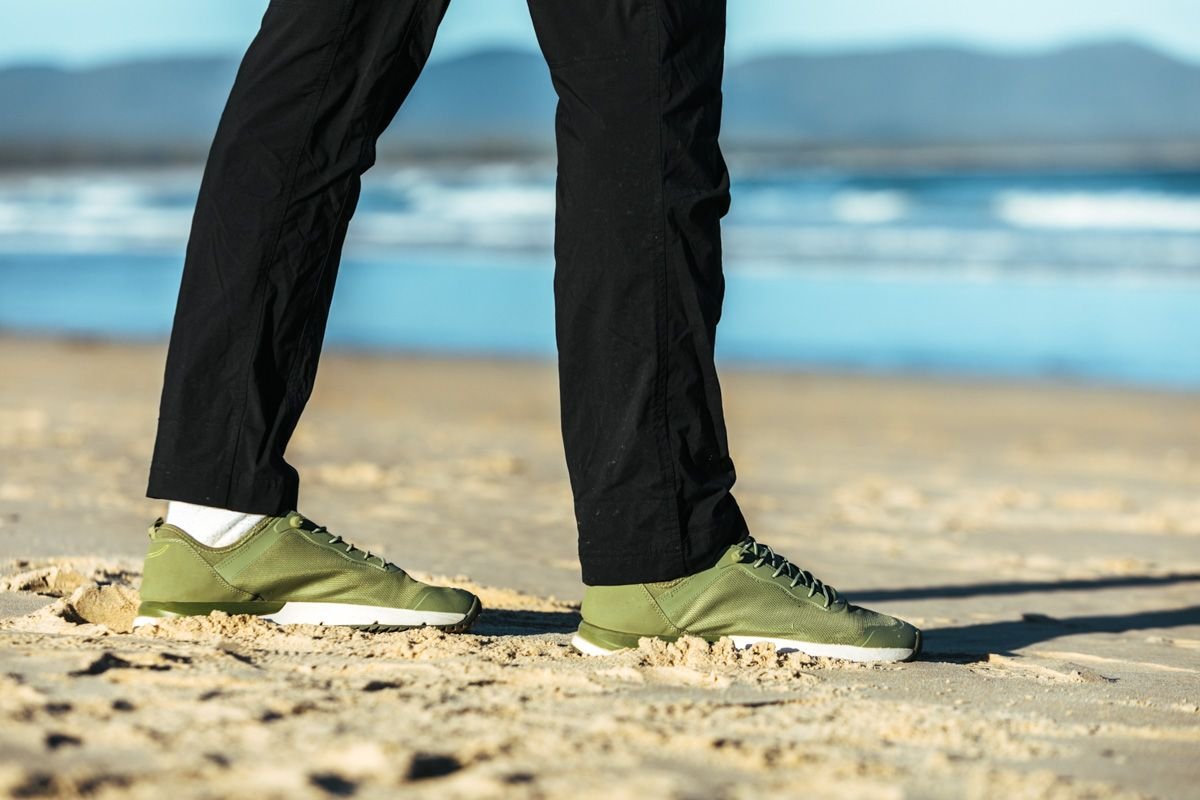 Tropicfeel Shoes Review: The Tropicfeel Canyon
There are a few different Tropicfeel shoes on offer. They're dubbed all-terrain sneakers, "made from exploring everything from New York to the Galapagos". I'm always wary of businesses and products that try to be too much to too many people, so I must admit I was skeptical about being able to wear the same pair of shoes across numerous different locations and activities.
I went with the Tropicfeel Canyon shoes in the wasabi green color (which is more like my favorite shade of blue) in a 39. The Canyon is the most sneaker-like of the Tropicfeel shoes, but the interesting thing is that they don't have laces to tie; instead, they come already laced up with "sprint laces" that you can't manually loosen or tighten.
This is PERFECT for slipping the shoes on and off with ease, but less ideal when your feet are wider or narrower than average. I normally slip my sneakers on and off without bothering to tie or untie them, so I am very into this idea. Sadly I fall into the wide width bucket, thanks to having flat feet, so for me the Tropicfeel Canyon feels a little snug in the body of the foot. I wonder if it would fit me better if the laces were just a little bit longer or tied a little bit looser.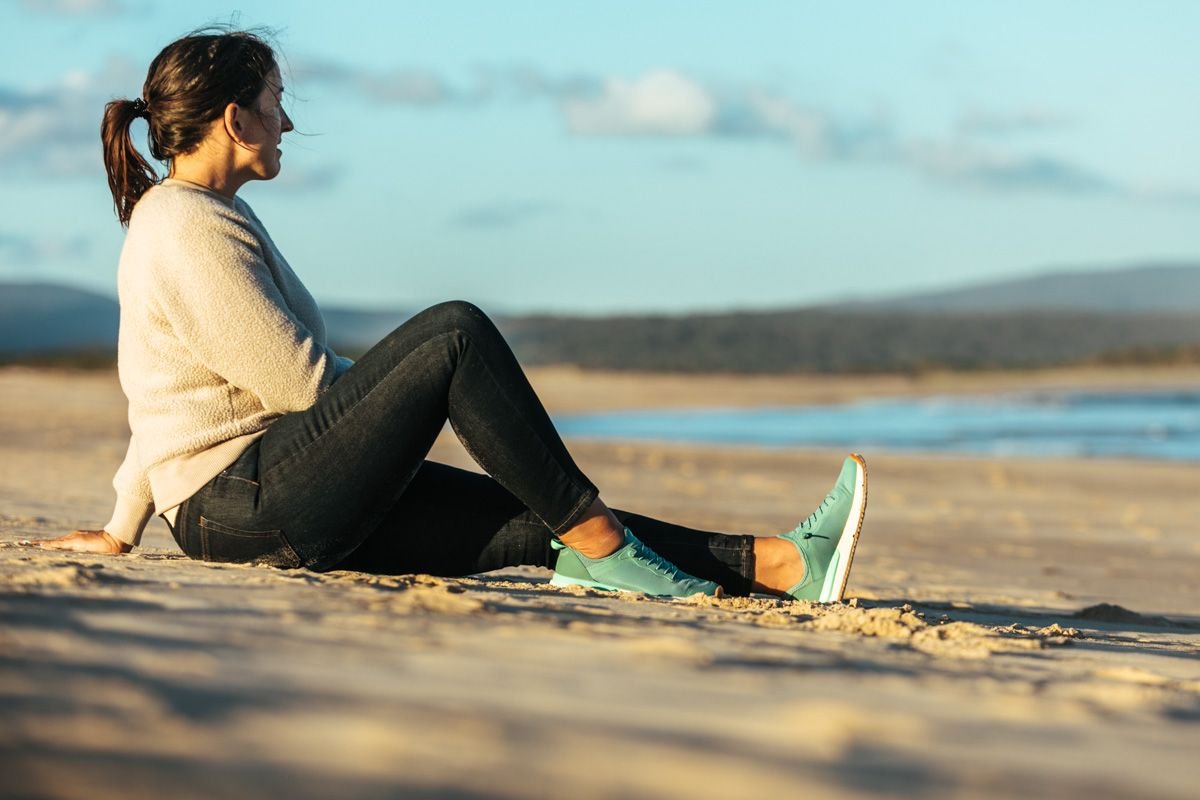 I've worn my Tropicfeel shoes on a few walks and a couple of easy-to-moderate hikes so far on our Australia road trip and surprisingly, they do what they promise: they really are all-terrain shoes and have great traction. And they're stylish enough that you can wear them as everyday wear, exploring cities or walking around town – you'd probably just want to choose a color that would go with a lot of your outfits.
The Tropicfeel Canyon shoes are breathable and can be worn with or without socks. And unlike Toms and Allbirds shoes, which stink to high heavens after I've worn then too many times without socks, my Tropicfeel shoes don't smell AT ALL – it's truly amazing.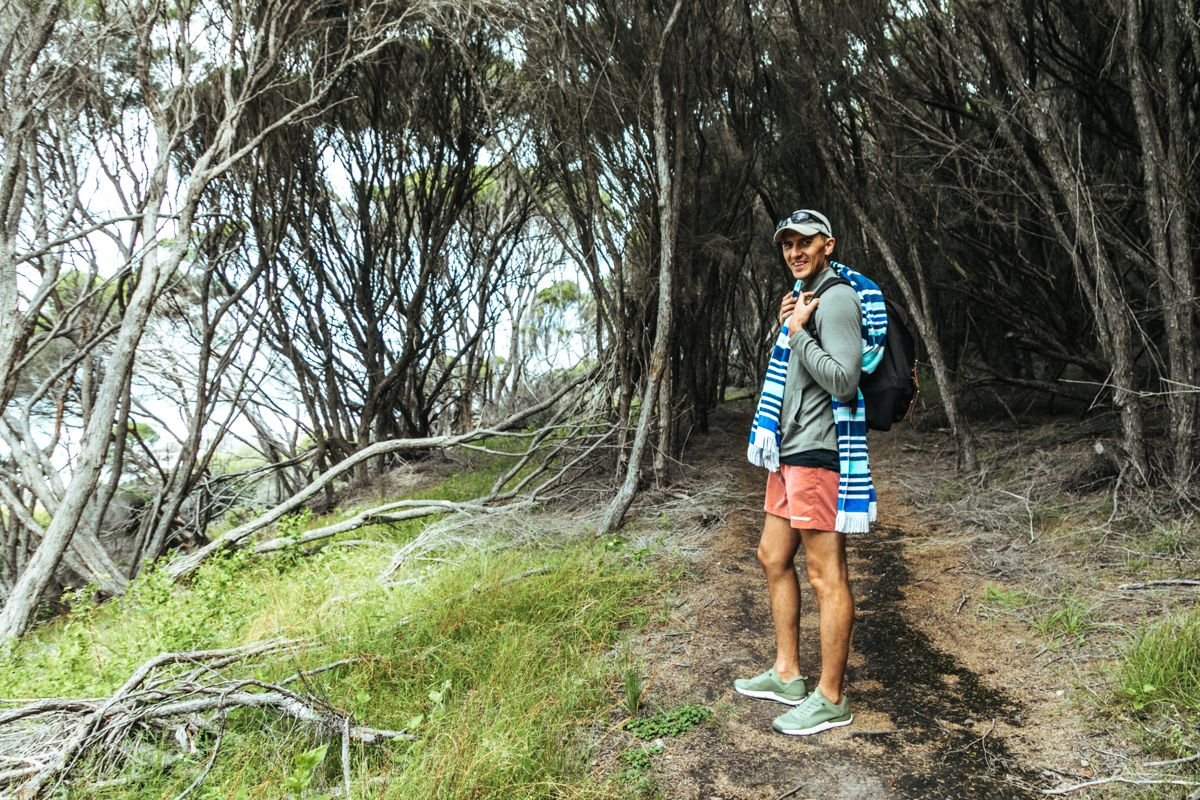 Another big perk to Tropicfeel shoes is that they can be worn in the water and dry quickly afterwards. I've not had a chance to try them out in the water yet, but I SO wish I'd had something like these when I was hiking across rivers in Iceland, rock climbing on island cliffs in Thailand, or snorkeling in the Great Barrier Reef (my sensitive feet did NOT take the rocky terrain well while barefoot!).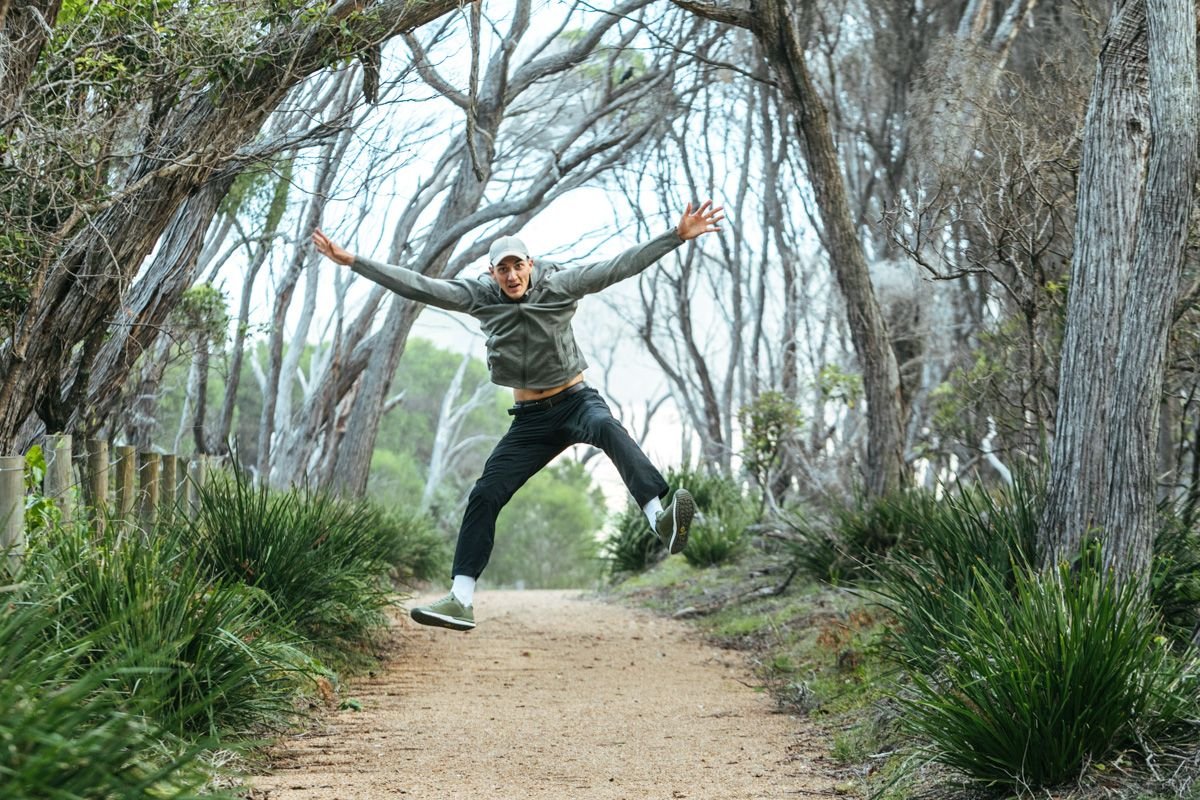 But.
You guys, I did something silly – I ordered my shoes a size too small!
I'm typically a 39/40, or 8.5/9, and was debating for awhile which size to get for myself. I'm an 8 in Allbirds, a 38 in Birkenstocks, and a 40 in Nike (which is notorious for running a bit small/tight). So many of the TropicFeel review articles I read before I ordered made mention of the sizing: lots found that the shoe ran big, and many mentioned that the size chart wasn't quite right in the way it matched up US sizes with Euro sizes.
You can probably guess what happened. I went with the 39 and my Tropicfeel shoes are just a tad too small on me :(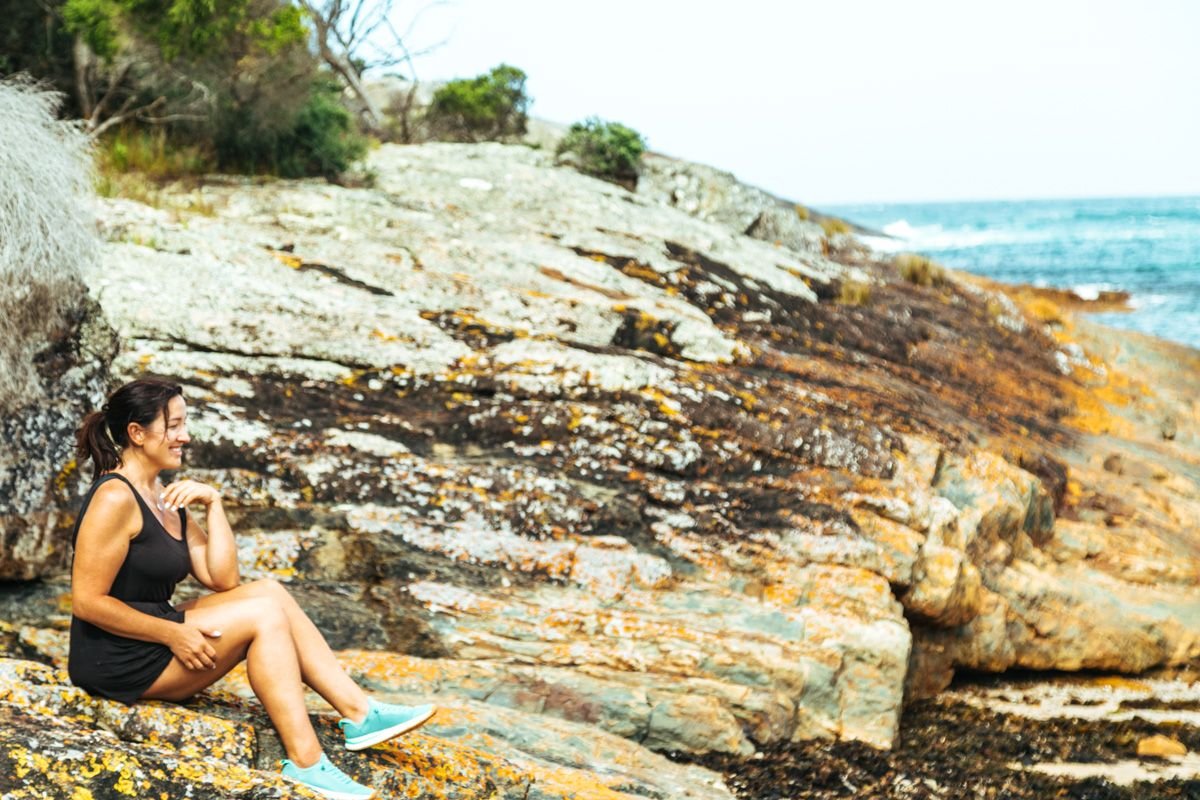 They feel nice and snug when I put them on, but not too tight (I can still fit a finger behind my heel). But after I walk in them for awhile (like for more than 30-45 minutes), my right foot starts to feel a bit too compressed in there, and I get a weird rubbing thing happening with my right heel which keeps giving me a blister there. My left foot is fine in them, so perhaps my feet are two different sizes? So weird.
Once my blister heals, I may try removing the laces and using different ones that I can tie, to see if that helps with the fit. But if you have wide or flat feel like I do, I would recommend going up a size in your Tropicfeel Canyon shoes.
I'd also recommend going by the Euro sizes on their fit chart rather than by centimeters or by US sizes, as they don't seem to match up right.
Pete ordered the Tropicfeel Canyon shoes in sage green in a 46, his normal size, and when he first tried them on he was worried they might be a bit too loose. Once he started wearing them he declared them a perfect fit, and I swear to you that he's worn them nearly every day of our road trip thusfar.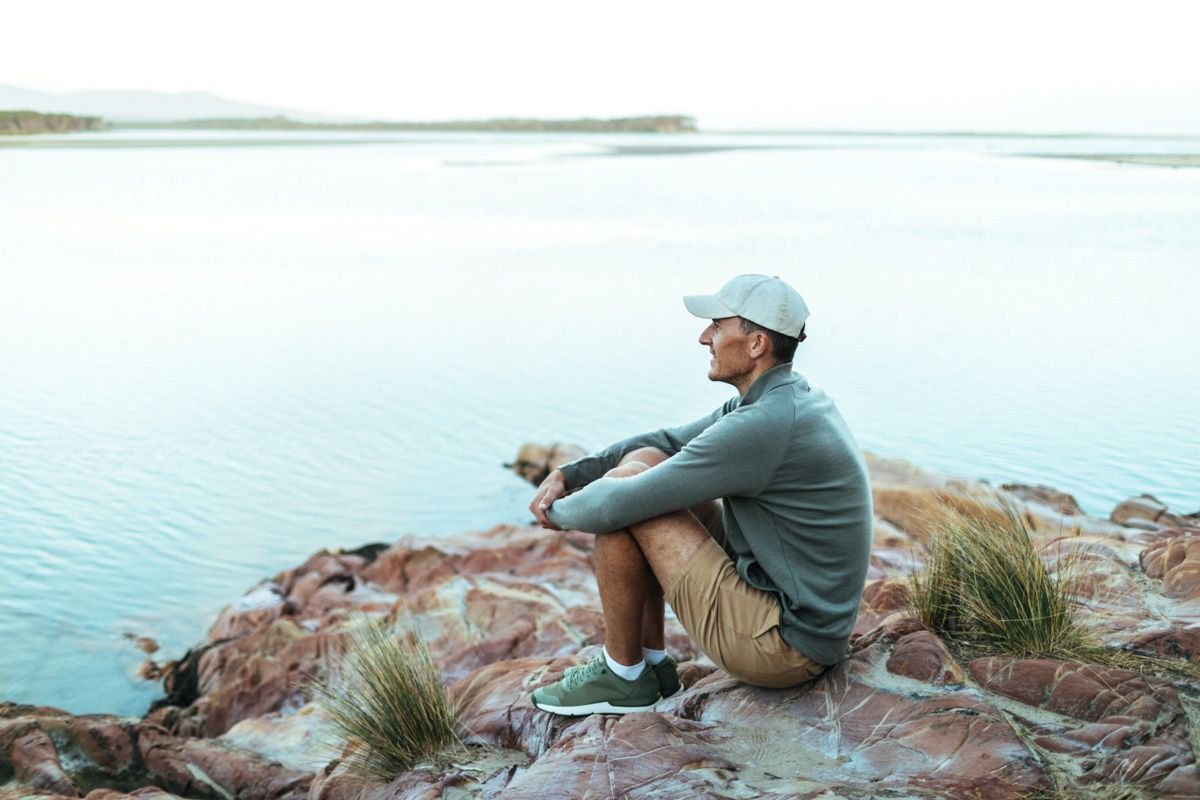 Even though I'm bummed that I ordered the wrong size, I'm very happy to recommend Tropicfeel shoes. They absolutely live up to their promise and work for both urban and outdoor adventures.
I plan to use mine in the water and for shorter walks, which I think/hope should be blister-free experiences. Pete still wears his on longer walks and hikes and has experienced no blisters or discomfort at all.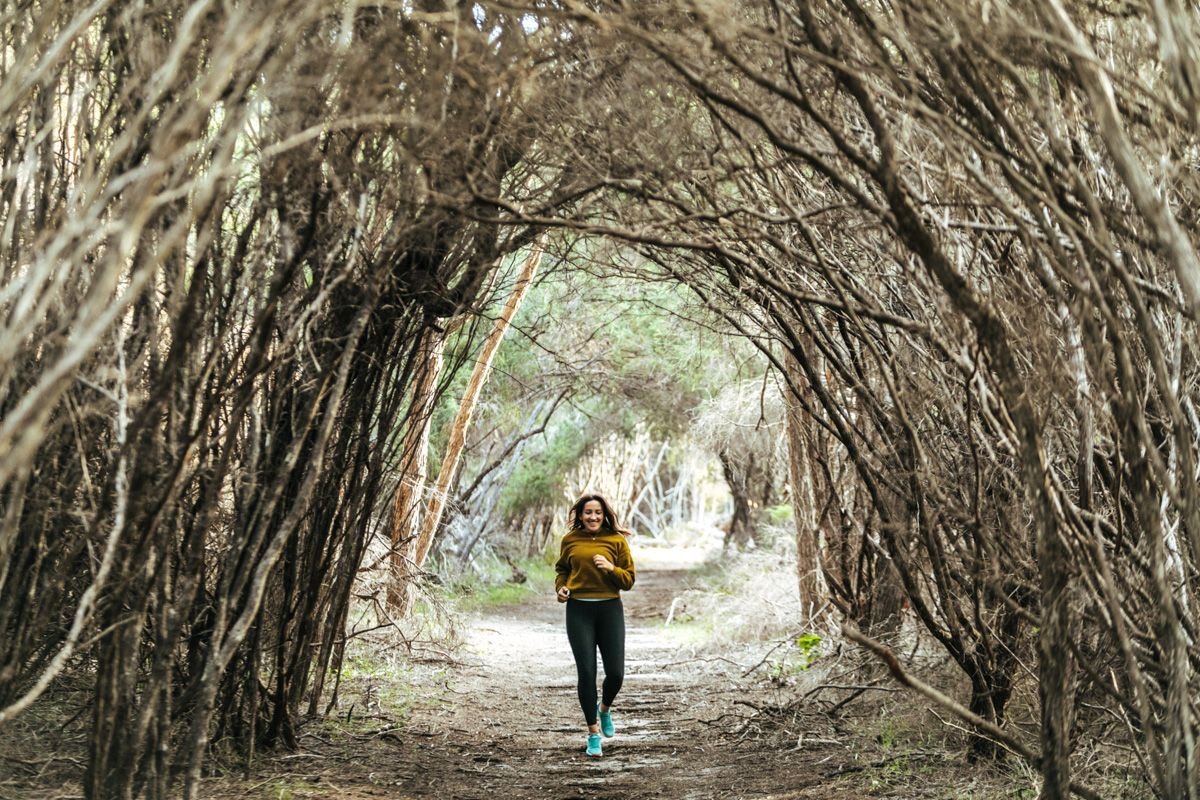 CLICK TO CHECK OUT THE TROPICFEEL CANYON SHOES
ALSO: If you like the Tropicfeel Canyon, they have a similar but brand-new Jungle shoe available for pre-order now at 25% off.
Update (June 2021)
After I published this post, TropicFeel offered to send me another pair of shoes in the next size up that would hopefully fit me better. They had just switched over to a new set of colors for the Canyons so I couldn't get the same teal/green color I had before, so instead I tried them in a size 40 in their new Night Blue colorway. It's a really nice navy color, with a thin strip of periwinkle around the heel. I'm actually glad to have a darker color shoe now that I'm in the Outback because the orange dirt doesn't stain the navy like it would with the lighter colored teal.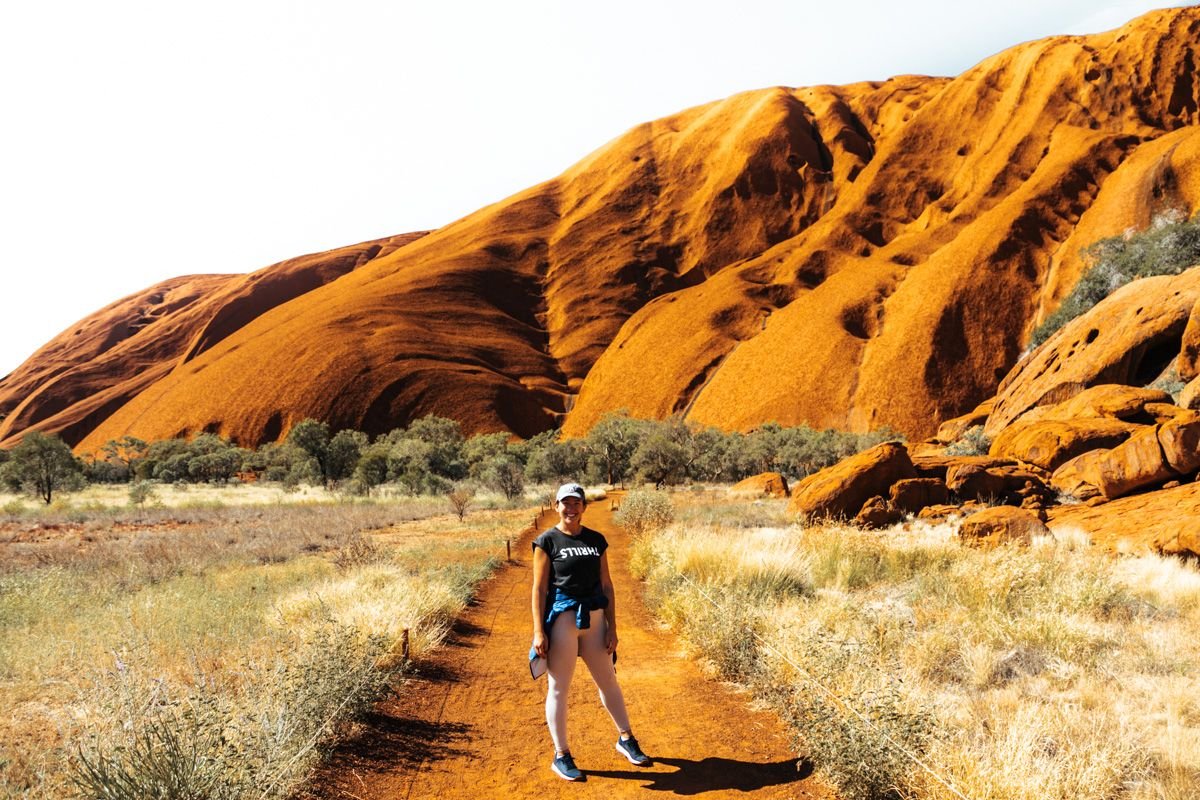 As for fit, maybe it's just my particular feet, but it did take awhile to find what works for me. The first time I took my new size 40s out was on a walk in the Yorke Peninsula, and I wore them without socks because it was a hot day. This was a silly move on my part because I had blisters on both heels in no time and still had to walk all the way back with the shoes on. In retrospect, since I'm between sizes, it probably didn't make sense to wear the larger size without socks because it makes them too roomy.
A few weeks later, after my heels healed, I continued my experiment and wore the size 40s *with* socks this time, on a 10km walk around the base of Uluru. The result? NO BLISTERS! No stains from the Outback dirt!
I am THRILLED I finally found a way to wear my TropicFeel Canyons and now I slip them on constantly while exploring the Outback.
In conclusion: if you tend to be in-between shoe sizes or have wide feet, size up and wear your TropicFeel Canyon shoes with socks. That is the magic formula for max comfort!
If you're interested in buying a pair, have a look at their new colors (black, navy, green, yellow, and gray).
CLICK TO CHECK OUT THE TROPICFEEL CANYON SHOES IN NEW COLORS
Thank you to Tropicfeel for gifting me and Pete with a pair of Tropicfeel shoes each to try out! Note that all opinions expressed here and elsewhere on this blog are my unbiased own, and are uninfluenced by any gifts or incentives I may receive.
Pin it!