I certainly kept myself busy in Chiang Mai, what with the cliff jumping, clubbing, cooking class, night market, and prison ladies massage. But all of these activities were secondary to my #1 priority here: to go trekking in Chiang Mai.
As you can imagine, there are hundreds of options when it comes to choosing a hike. I was extremely overwhelmed by them all, but I knew I wanted to go with a reputable company that has good reviews, promotes eco-tourism, goes off the beaten track, and provides trekkers with an authentic local experience. My BFF Google pointed me in the direction of Pooh Eco-Trekking – the name alone checked one requirement off my list! I dug a little deeper and, after checking off all other requirements, decided to pay their office a visit.
By happy accident, my visit happened to coincide with the pre-departure meeting of a 3-day trek that was headed out the next morning. I hadn't even made up my mind about which trek I wanted to do, or even if I was going to go with Pooh, but my gut was telling me to join them. Before it even had time to sink in, I was handing over a fistful of baht and being kitted out with a camo backpack and water shoes. Thailand wilderness, here I come!
Part 1: Village Trekking
Our adventure began with a leisurely stop at a market outside of town, where our guides stocked up on supplies for the next few days. I snagged myself a bag of peanuts and a cheap poncho, which I SO BADLY wanted to *not* have to use, to keep my umbrella-and-poncho-less streak alive. Who travels Southeast Asia during the wet season without protection from the rain? This girl!
We took a rather lengthy truck ride to the start of the trek, which was quite a ways from the city, close to the border of Myanmar. I didn't mind too much because the further away the trek, fewer tourists will be around.
At first I was a little let down by our first day of trekking. I just wanted to get out there and walk my ass off through the countryside, but this was more of a casual stroll through farmland and wooded paths, where we would stop every 5 minutes as our guide showed us some plant or bug in the trees. But then I did the rational thing and reminded myself of where I was and how cool it was to be learning about a foreign place, and I was able to enjoy the 'trek' for what it was.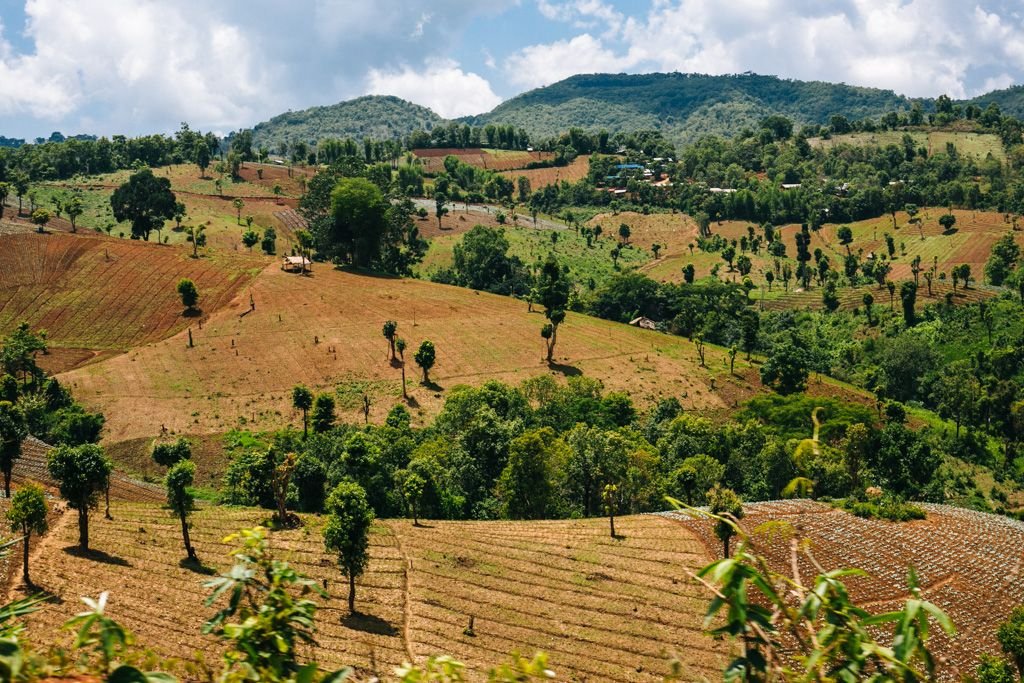 We reached the Poe Karen village by late afternoon and had plenty of time to roam around while dinner was being prepared. The villagers are used to seeing foreigners around, but it's only the groups from Pooh Eco-Trekking that pass through. The company is very transparent about the fact that a good chunk of our trip money is put into the villagers' hands. I'm happy to pay a bit more for a trek if it means having a more authentic, immersive experience and supporting the local economy.
Families take turns hosting the trekkers. While the other 4 in our group sprawled out in the main room, I got to sleep in the small side room with Mama! (pictured below with her pig)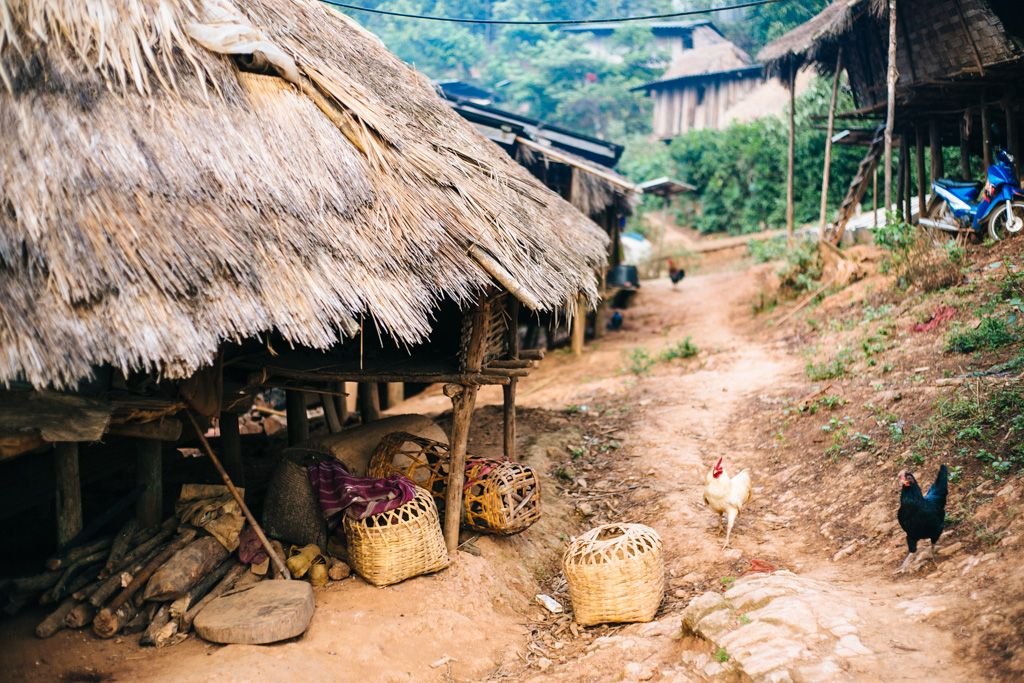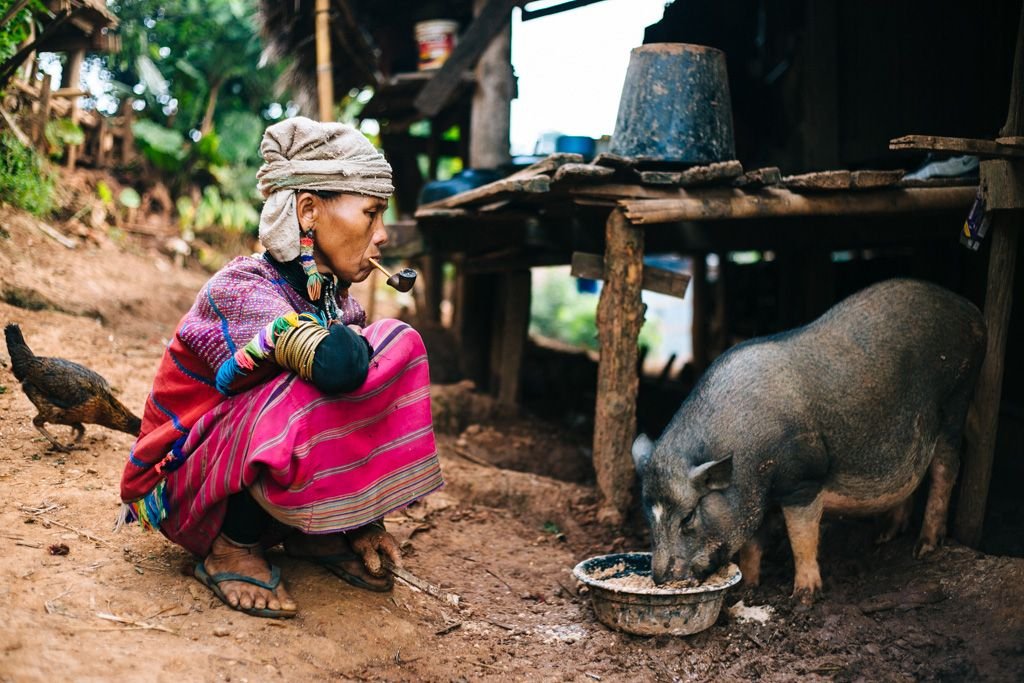 With the unbearable heat and humidity throughout Southeast Asia, it's normal to see people in rural areas adopt earlier hours so they can get the bulk of their work done before the midday heat sets in (case in point: Mama wakes up at 4am to start the day's chores!). The day we arrived, most villagers had stopped work for the day and were just hanging out in their huts, drinking and smoking with friends and family.
And oh MAN did they smoke! I've never been surrounded by so much chain-smoking in my life, but to be fair I tend to avoid such situations. Fun Fact: I loathe the smell of smoke so much that I'd rather smell vomit (I think?). This chain-smoking makes sense when you consider how cheap and plentiful tobacco is in these parts, plus the lack of anything better to do.
It was worth enduring, though, to be a part of the group: interacting, taking shots of rice wine, laughing, sharing a meal. These Karen folks couldn't have been more welcoming and accepting of us into their homes.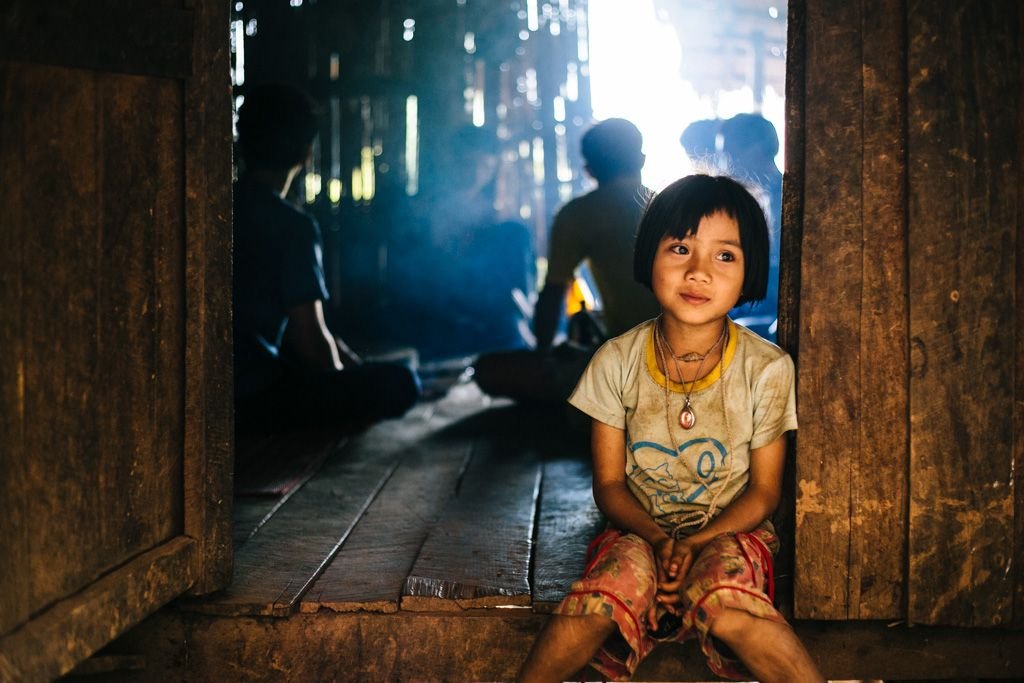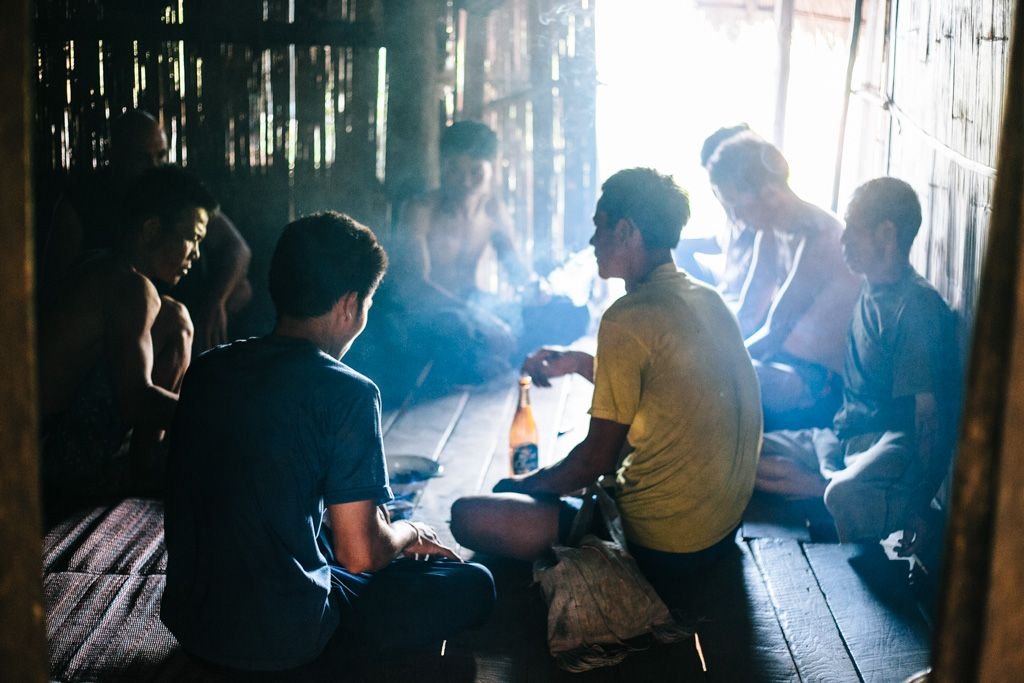 At the start of Day 2, we left the village and headed for another one on the way to the jungle. We had walked no more than 15 minutes before stopping here, but spent a good hour just hanging out inside one of the huts. As usual, all the men chain-smoked, and I did my best not to put on my vom-face. However, I DID experience 2 pretty cool things here:
Watched someone roast a mole over the fire, then ate a piece of it (mmm, surprisingly tasty!)
Learned how to grind and separate rice manually (typically a woman's expertise)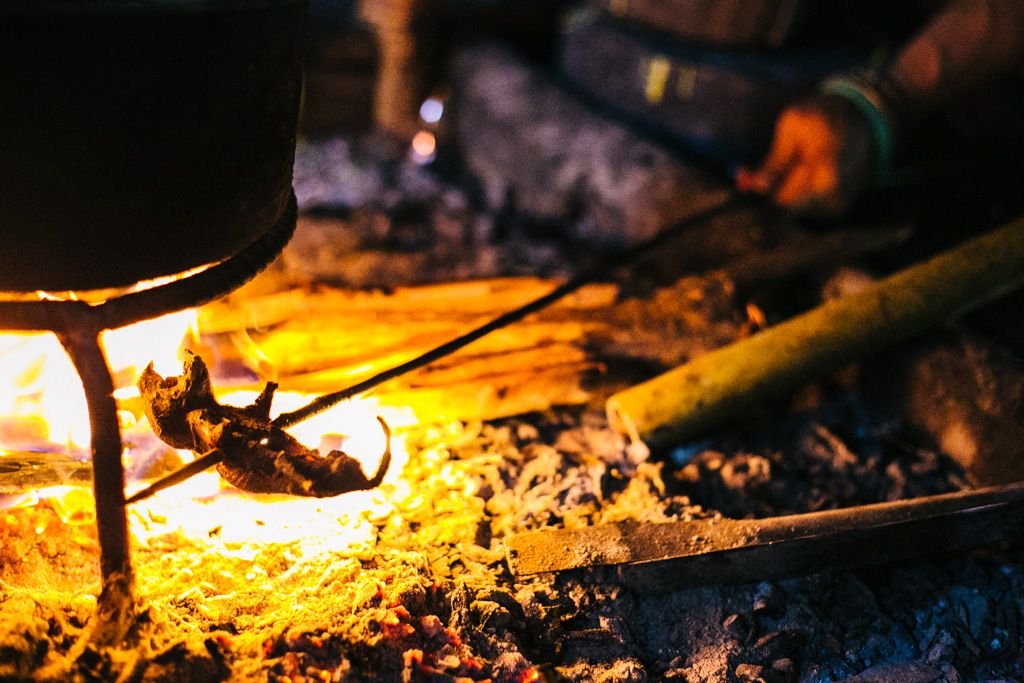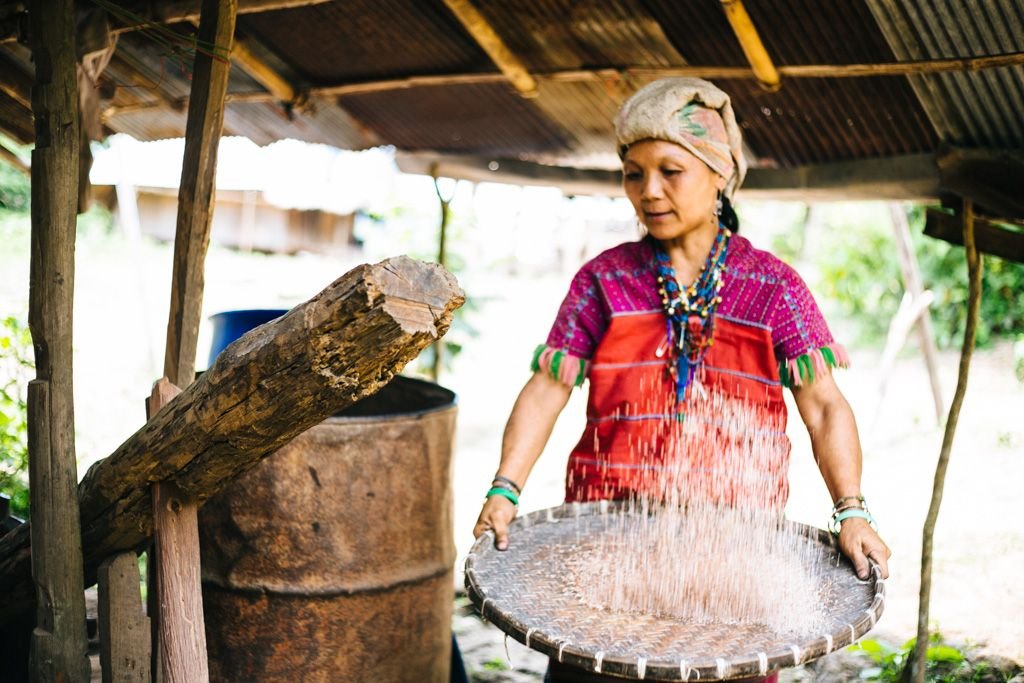 Part 2: Jungle Trekking
Had I known that the jungle portion of our trek would be proper hiking, I'd have been ok with the leisurely stroll during the village portion of it. It was downhill most of the way to get to the river, where we stopped for a lunch break. I watched in awe as our guides hacked down some bamboo trees and fashioned some cutlery out of them with a machete. Talk about living off the land!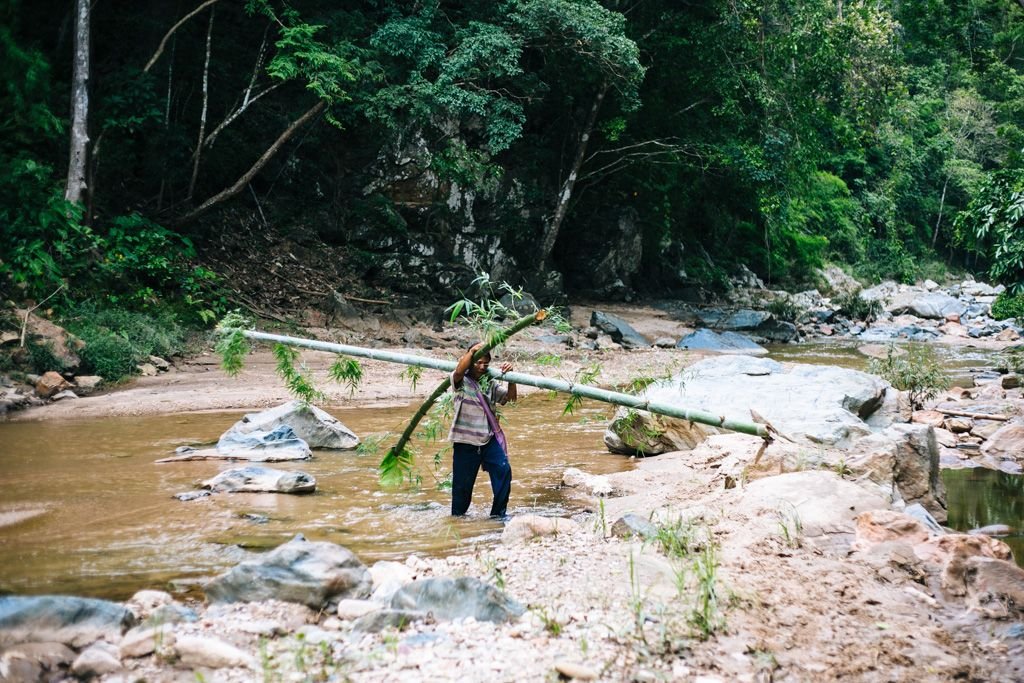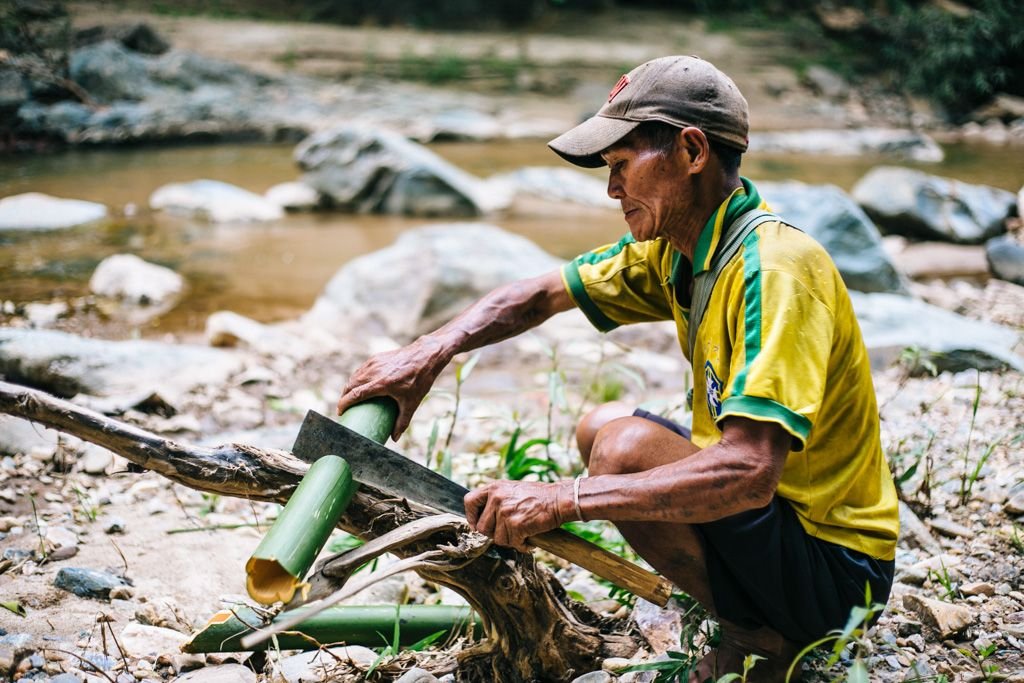 After lunch, we trekked along the river to get to our camp for the night, cris-crossing it constantly to follow the proper path. We were strongly advised to wear our water shoes for this portion of the hike. I'd borrowed mine from Pooh and they were a smidge too tight, so I wore them without socks. BAD IDEA. My feet got so torn up with the wet rubber shoes rubbing against my heels and toes that I couldn't even enjoy this part of the hike. Trekking through a river sounded so much fun in theory, but being in constant pain really takes away from the thrill of it.
It started to rain just before we arrived at our camp, but I managed to not have to use my poncho, keeping the streak alive! Our digs for the night? A bamboo hut right on the river!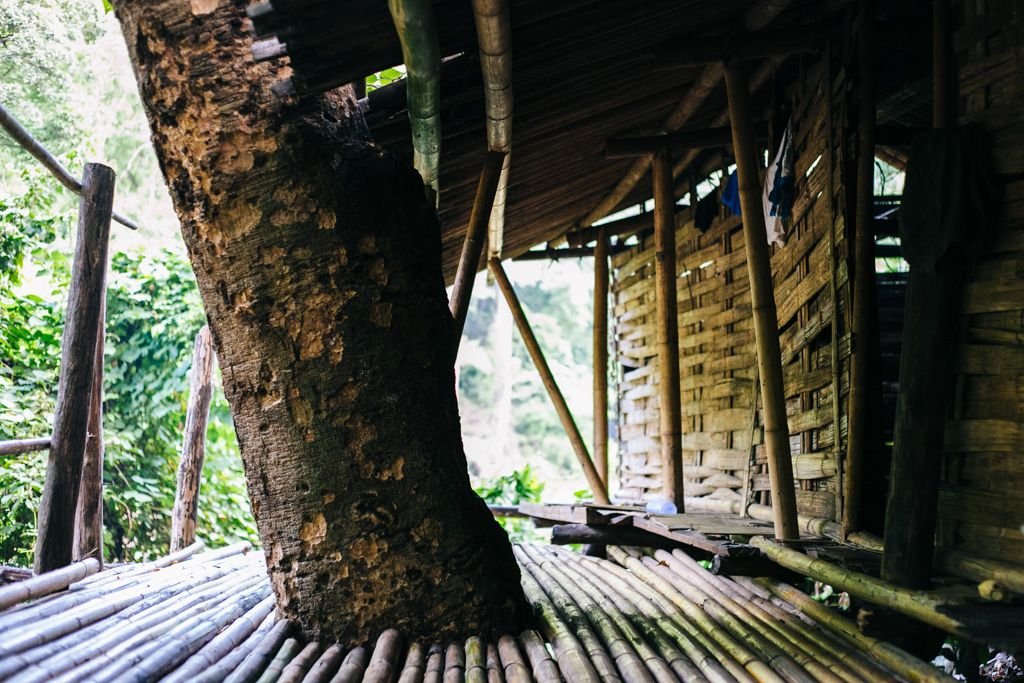 I sat out on the porch watching the rain fall, while the rest of the group helped prep the vegetables for dinner. Before you go on thinking gosh, what a lazy bum, know that I was escaping the smoke which was really starting to bother my eyes. Also, there were too many cooks in the kitchen as it was. And besides – SOMEONE had to document the cooking!
I don't even know what we had for dinner, but it consisted of veggies we'd brought with us, fish they'd caught in the river, and – of course – rice: all seasoned and served in bamboo platters, communal-style. How amazing is it that our Thai guides were able to prepare our meals using solely bamboo they'd scraped up along the way? Much of the food was cooked in bamboo leaves, hung over the fire off of bamboo sticks; rice was prepared in a pot on the fire. Our scrambled egg breakfast the next day was cooked inside of a bamboo tree segment, then cut open for us to eat the egg. What seemed to crafty and innovative to us is just a way of life for them.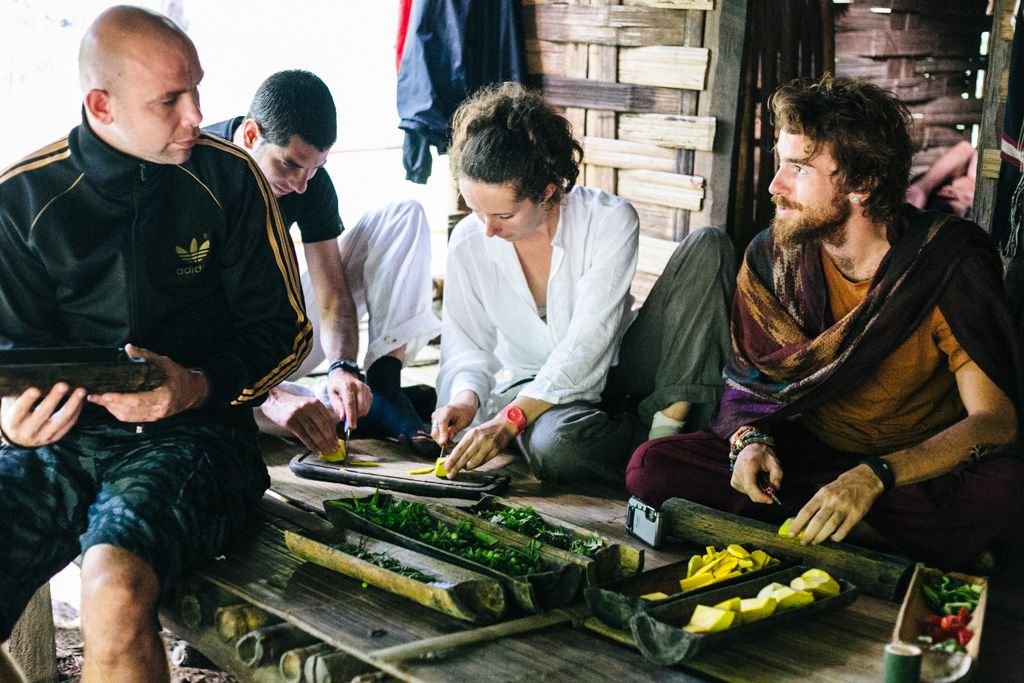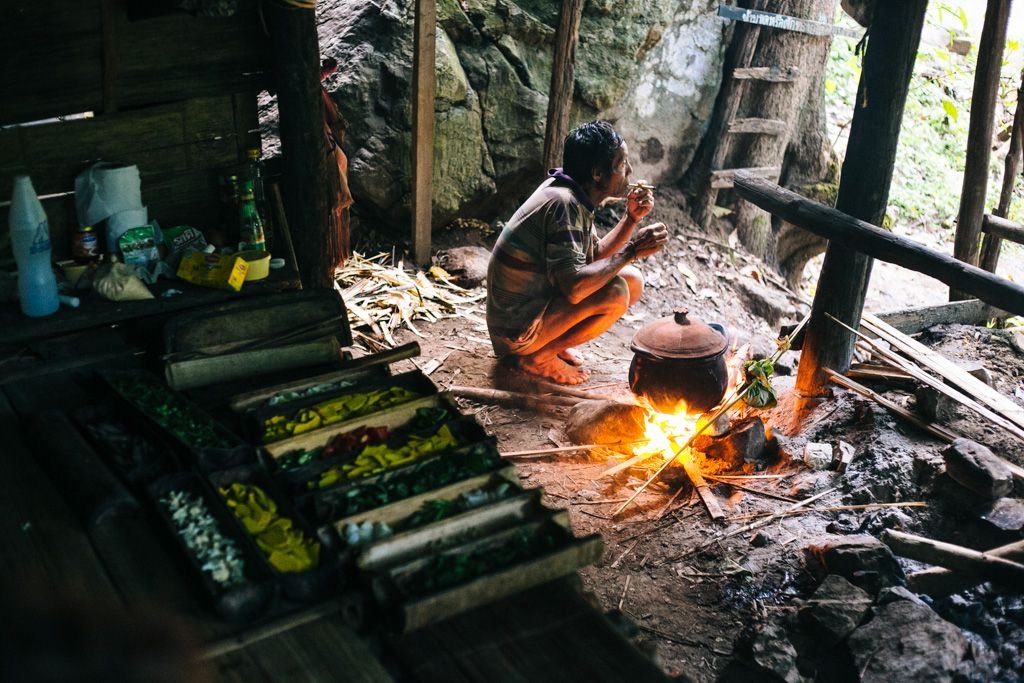 Our final day of trekking was entirely uphill, as to be expected. We stopped at the famous Bat Cave along the way, which I wasn't particularly excited about – I mean, I've seen plenty of caves in my day. I'd already seen some in Thailand (at Railay), and highly doubted that anything could come close to the awesomeness of the cave at Tunnel Creek in Australia.
Hoooooooly sh-t, was I wrong. The Bat Cave in Northern Thailand is an incredible experience. I wish so badly that I had photo evidence to illustrate this claim, but I couldn't risk damaging my camera again so it stayed tucked away in my bag. The cave was pitch black as we trudged through the river, our path illuminated by the massive flaming bamboo torches that the guides carried. Knowing that snakes were roaming around the cave was slightly unnerving, but I quickly forgot about them when we saw hundreds of bats flying around near the ceiling of the cave. I could see nothing but the bats, sparks from the torches, and the faces of those right next to me. Amazing doesn't even do justice in describing this experience. I was so pleasantly surprised at how much I enjoyed the Bat Cave.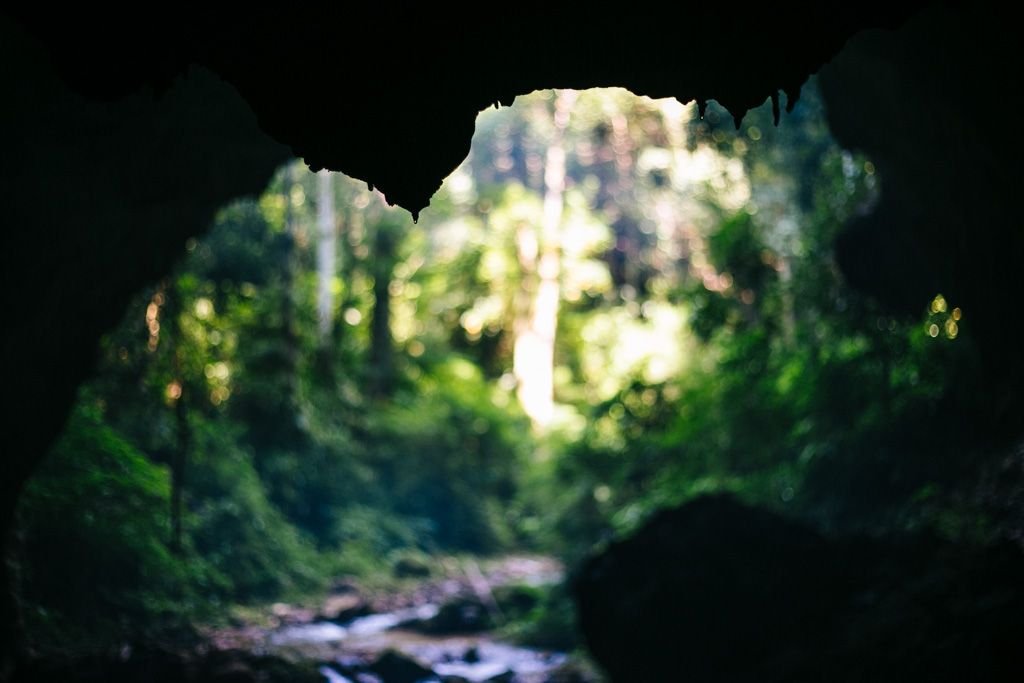 After that, we continued trekking uphill until we reached the road where we were to be picked up and brought back to Chiang Mai.
I highly and enthusiastically recommend Pooh Eco-Trekking for anyone wanting to go trekking in Chiang Mai. If you're looking for a more touristy trekking experience involving bamboo rafting and elephant rides, look elsewhere; but if you want to experience an authentic jungle trek and village immersion and get a taste of the REAL Thailand, check out the tours with Pooh. I did the 3 day eco trek, but there are shorter/longer/different treks offered as well.
NOT INTO LONG HIKES? CLICK TO BOOK A DAY HIKE FROM CHIANG MAI.
Frugal Facts
As of June 2013 —
A 3-day eco trek with Pooh Eco-Trekking costs 3500 THB ($112 US) per person for a group of 7. (Note: 2 people backed out at the last minute, making us a group of 5, but Pooh honored the quote they'd given us for 7 people). Price varies depending on which trek you book and how many people book with you.