It's no secret that some of the best things to do on a trip to Chiang Mai take place outside of the city: cliff jumping, cooking classes, and trekking, to name a few.
To be certain, Chiang Mai is the place to base yourself in Thailand for activities and excursions. But it's definitely worth spending some time in the city itself if your schedule permits. In fact, a few of my most memorable experiences during my 2013 Asia trip happened in Chiang Mai:
1. The Chiang Mai Night Market
Chiang Mai has a few different markets; the one you want to go to is held on Sunday nights within the old city (and is aka the Sunday Walking Streets). It is so fantastic that I planned my second stint in Chiang Mai around a Sunday.
The Chiang Mai Sunday Walking Street is aptly named – this market stretches down one long street for blocks upon blocks, even overflowing onto some of the side streets. Here's how you properly do this market:
Grab any snack you see that strikes your fancy and EAT YOUR FACE OFF.
There's so much good food in Chiang Mai in general, but at this market the Chinese coconut pancakes were the end of me. You know me and pancakes. And coconut.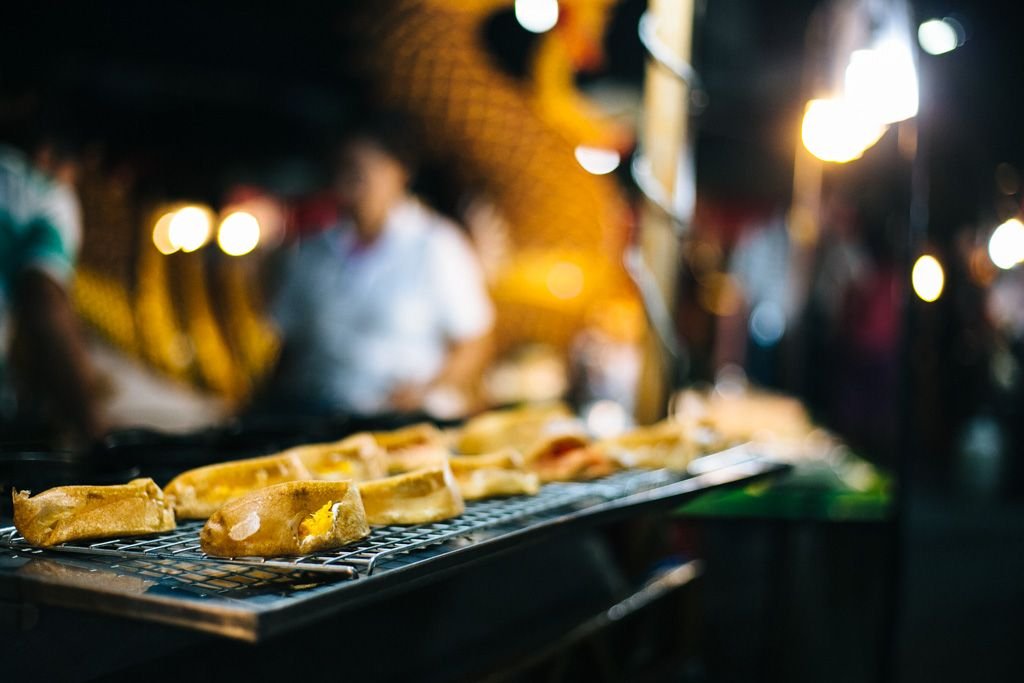 Do some "window shopping" as you explore, then if you decide to buy anything, retrace your steps at the end of the night and bargain to get some good deals.
You'll see some similar items, but there is far more variety here than at any other Thai market. I didn't buy much except some perfume and a handmade case for my iPhone.
When you're full from all the face-stuffing and tired from the shopping, stop and get a massage.
Scattered along the market are massage chairs and eager masseuses who lure you with their very cheap massages. You can choose between foot, head/neck/shoulders, and back. Quality varies wildly, but you'll likely pay 80-90 baht per half hour. I had a couple mediocre foot massages (they tend to be more relaxing than effective), but then I also had a back massage where I damn near fell asleep on the sidewalk.
2. Bird's Nest Cafe
My neighborhood cafes are very important to me back home in NYC, and I always try to incorporate that into my travels by finding coffee shops that I could see as being my go-to if I lived there. By some stroke of luck, I found my spot just down the street from my hostel in Chiang Mai. It is totally out of the way and near nothing else of interest, so I'm not sure how expats have caught on to the amazingness that is Bird's Nest Cafe.
Speaking as a coffee snob, I will say that their coffee is so-so. But their food is PHENOMENAL. They have a generous selection of both Thai and Mediterranean dishes (why oh why didn't I try the hummus and guac?). I sampled the cinnamon coconut smoothie (served in an actual coconut) multiple times, as well as their curry, a pesto chicken sandwich, and some kind of local porridge. Ohmygod so good. So so good.
But good food and drink isn't enough to make a cafe my go-to; it also has to have a great ambiance, and be somewhere I can cozy up with my laptop and get work done. Bird's Nest Cafe fits the bill on both counts: downstairs you can sit on the bench and people watch through the windows, and upstairs you can sit on cushions or in a hammock and chill out. Brilliant!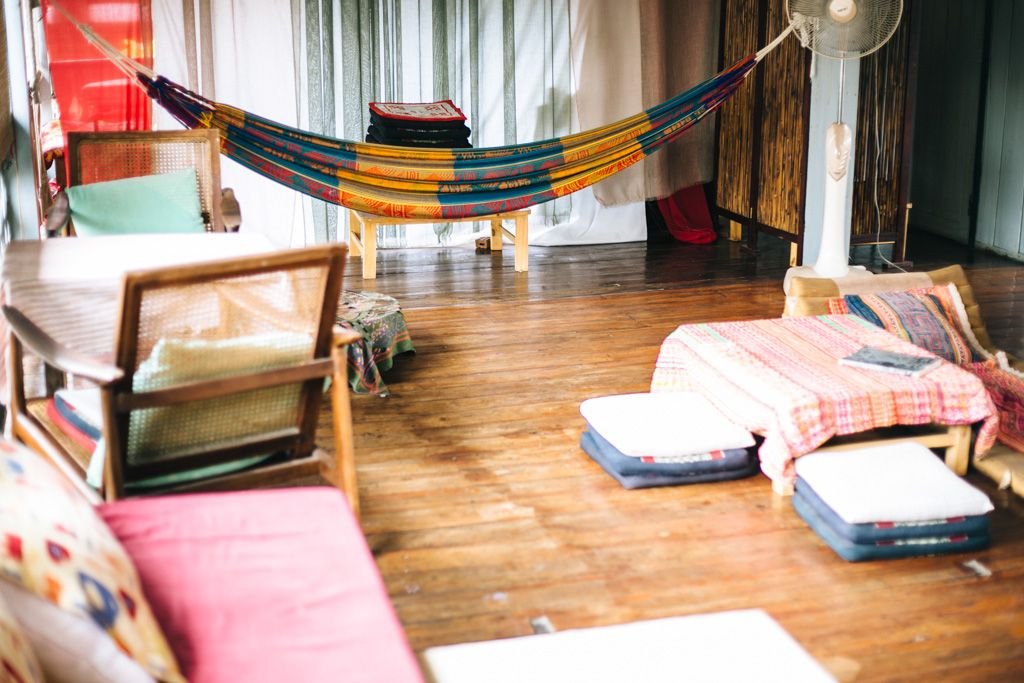 3. The Prison Ladies Massage
Are your eyebrows raised right now? 'cause mine sure were when someone told me about this Chiang Mai institution. But after hearing about it from several other travelers, I looked into it and decided it was an experience I just HAD to have in Thailand.
Here's the scoop: you can get the best massage of your life from a prisoner. They have professionally trained these women in massage therapy and while in prison, they work to earn money to put towards their lives after they are released. Genius concept, right?
Don't worry – it's not like you're escorted into a room and left alone with a criminal you've paid to touch your body. All the massages take place in one big open room containing 20 or so massage tables. You might hear some occasional chatter, but the language barrier prevents much conversation from happening. Though I found it interesting that while, yes, this has become quite the tourist attraction, there were also a fair amount of locals who had dropped by for a massage when I was there.
Since it was my last week in Thailand, I went all out and got a 1.5 hour massage for less than $12 US. Let me repeat that for emphasis: I got a 90 minute full body + foot massage for less than $12. I rarely get massages in NYC because I'm frugal and they go for $80+ per hour, but this seemed pretty legit. My massage was somewhere between relaxing and painful (I tend to prefer the pain because it means my knots are being worked out) and definitely worth more than $12. I couldn't have been more satisfied with it.
Which of these 3 things would you do in Chiang Mai?
Frugal Facts
As of June 2013 —
A 1.5 hour massage with the Prison Ladies costs 360 THB ($11.50 US). A 30 minute massage at the Sunday Walking Streets costs 80-90 THB ($2.50-3 US).
A smoothie at Bird's Nest Cafe costs about 50 THB ($1.50 US). You can find them for as low as 30 THB on the street, though.