I'm about to share something that no guidebook, local tourism board, or (dare I say) other travel blog would ever tell someone seeking a Melbourne getaway or planning a trip to Australia:
The Mornington Peninsula is THE BEST weekend trip from Melbourne.
On one hand, I'm baffled as to how this place flies so under the radar and want to shout to the whole wide world (or, you know, you guys) that it is absolutely fabulous and that you need to go there NOW. (Which is pretty much the purpose this blog post is serving)
And on the other, more selfish hand, I want it to remain Victoria's best kept secret. Something is always at least a teensy bit more special just because not many other people know about it, ya know? The Mornington Peninsula is largely comprised of locals, and I shudder to think about what this place would be like if it were a major tourist hotspot.
But as a travel blogger, it's my duty to share all sorts of cool travel finds – and it's my passion to inspire you to seek out these awesome adventures yourself. So of course I'm going to spill.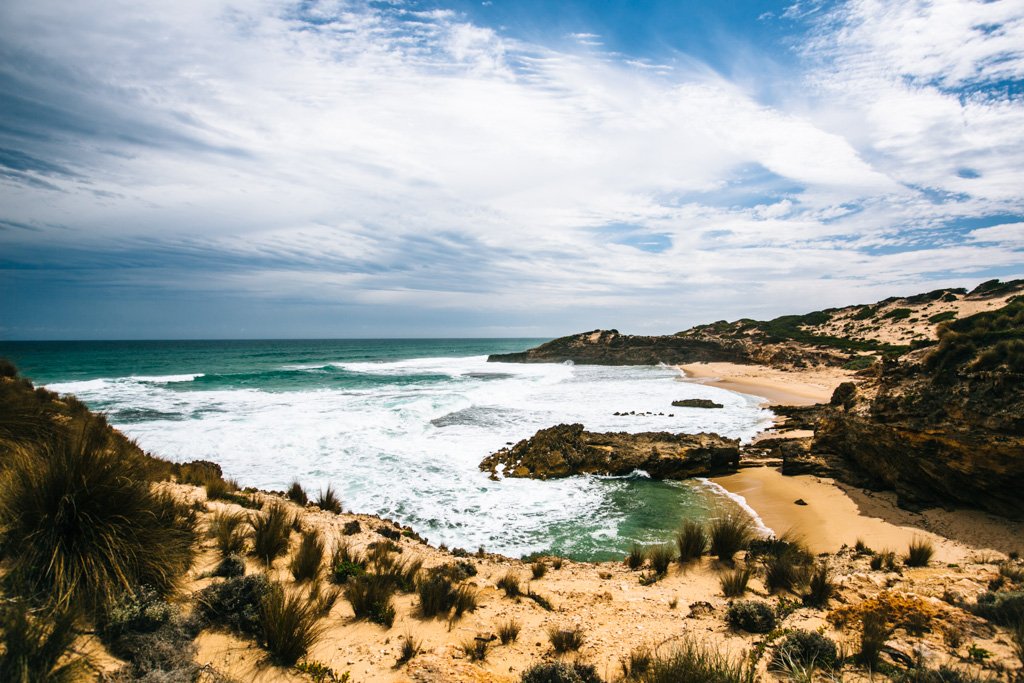 The Mornington Peninsula Coastal Track.
The Mornington Peninsula is the best of Victoria in one region. While the Great Ocean Road is famed for its glorious rugged coast and the Yarra Valley for its phenomenal wine, Mornington damn near matches them both… while doing a whole lot of other things exceptionally well, too. It's a place where you can be within a few minutes from both an ocean beach and a bay beach, spend an entire day hiking along the coast or wine tasting in the countryside, and end up at the local hot springs to end the day.
What's more: because it's a peninsula, you're always a quick drive away from some other point of interest, which means you spend less time driving and more time adventuring!
Whether you're living in Melbourne and seeking a weekend getaway, or visiting Melbourne and have time to make just one side trip nearby, the Mornington Peninsula will give you the optimum bang for your buck.
Here are the things I believe make the Mornington Peninsula the best side trip from Melbourne.
Mornington Peninsula Wineries With a View
The Yarra Valley gets all the glory as Victoria's prized wine region, but there are some seriously stellar Mornington Peninsula vineyards, too. Victoria and Tasmania specialize in cool climate wines like Pinot Noir and Chardonnay, and the Peninsula wineries do them good justice. Most Mornington Peninsula wineries are located in or near Red Hill, making for breezy vineyard hopping by car, bike, or wine tour.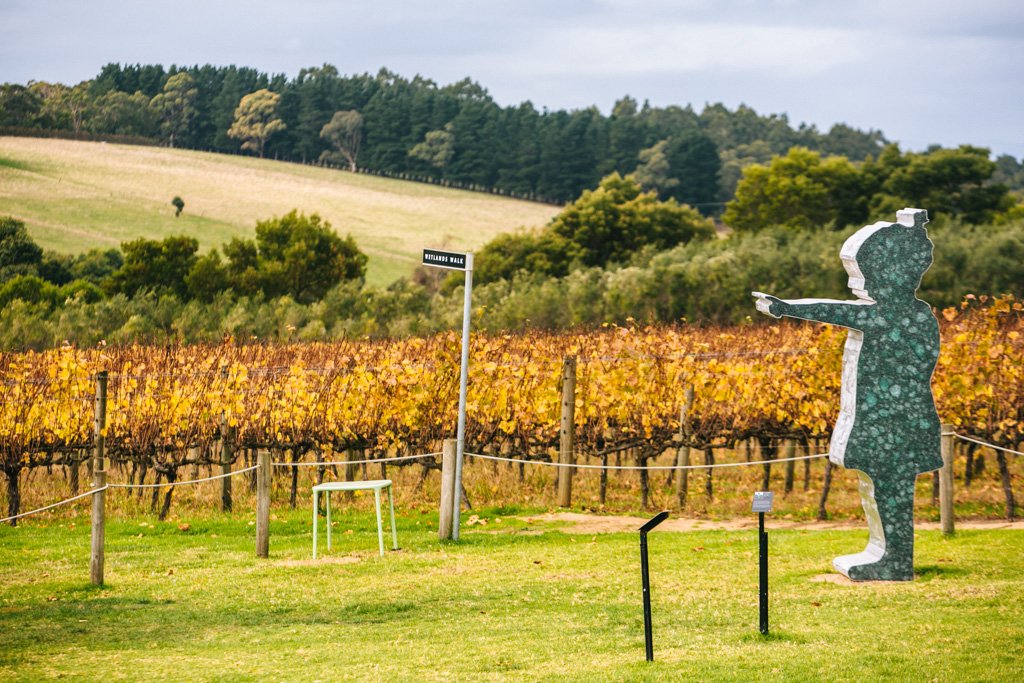 Montalto Vineyard has a cool sculpture garden on its grounds.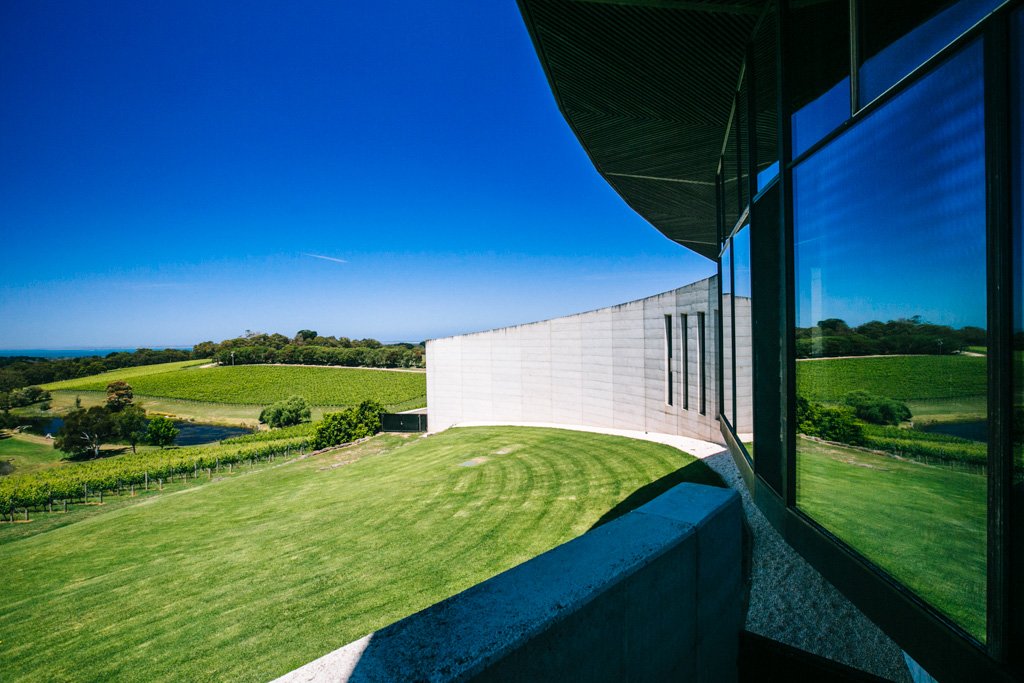 Port Phillip Estate is a little bit fancy pants. The venue is modern and gorgeous, with floor-to-ceiling windows facing the vineyards and providing a slight view of the sea. We were dressed pretty casually and walked in with backpacks, which might have been off-putting to one of the servers who basically walked away from us mid-tasting. Kind of rude, but we didn't let it dampen our tipsy spirits!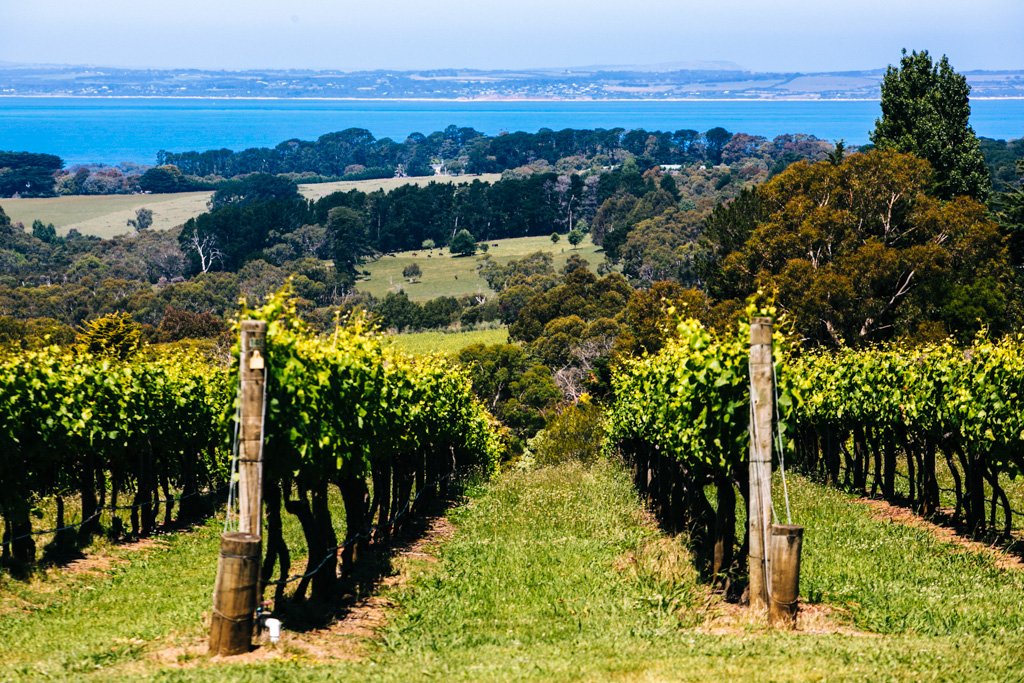 Red Hill Estate has absolutely insane views of the vineyards rolling down to the sea. I've never visited a cellar door with such a stunning landscape in its backyard. Combine a casual tasting with lunch at an outdoor table and you've got yourself a killer afternoon at the Mornington Peninsula wineries.
Dramatic Coastline + Ocean Beaches
If you're dead-set on hitting the Great Ocean Road, by all means: make that long, winding drive down and back and hit beach after rock formation after scenic overlook. I would never tell you not to make this epic Great Ocean Road Trip because it is truly stellar, but you're in for a whole lot of driving if you do.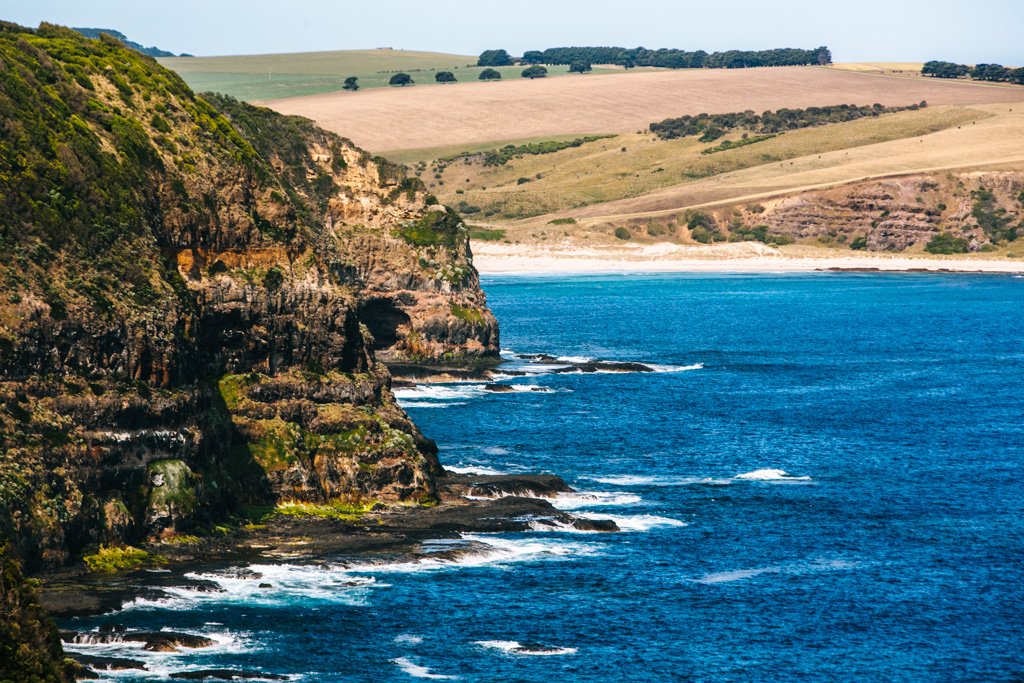 Coastal views to Bushrangers Bay.
Alternatively, if you prefer your rugged coastal views with a side of other awesome stuff and a little less time behind the wheel, the Mornington Peninsula might be more your style. The south/western coasts face the ocean and are littered with sand dunes, cliffs, and some interesting rock formations. Surfing is very popular at these back beaches, but you could also opt to walk the Mornington Peninsula coastal track (see Coastal Hikes below), go paragliding, jump off some boulders, or take a dip in the rock pools at low tide.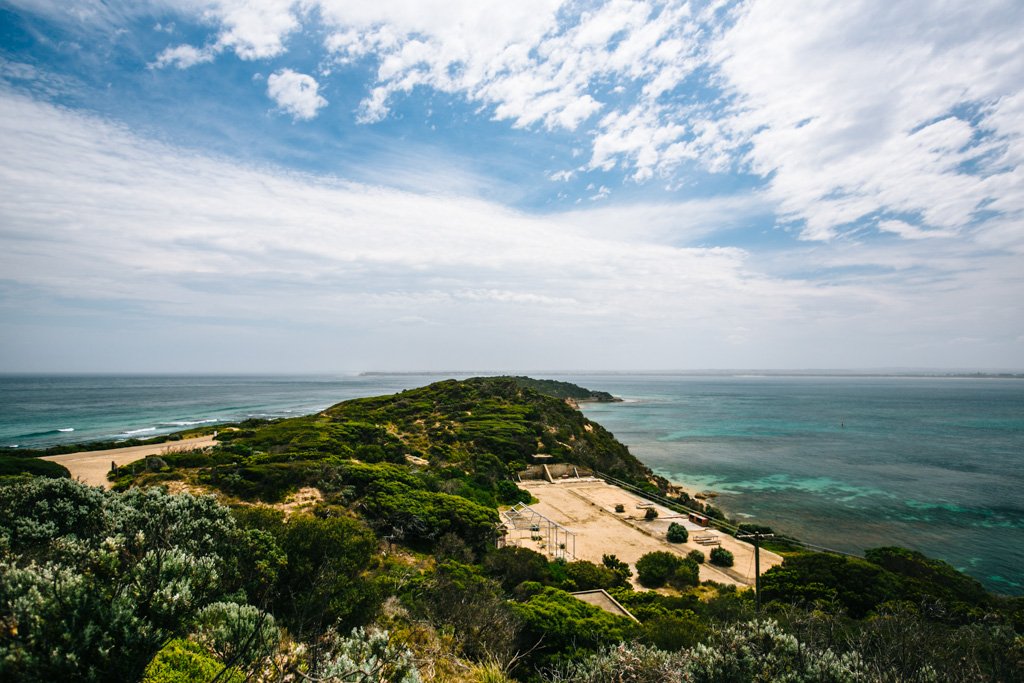 Point Nepean.

London Bridge.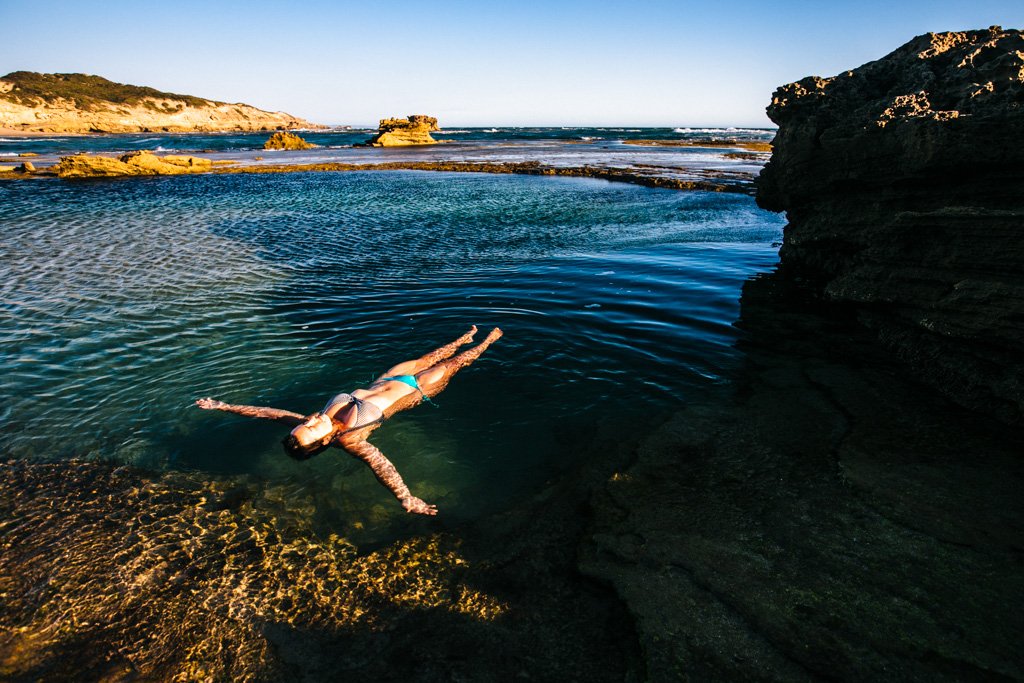 Sorrento rock pools.
Stunning Mornington Peninsula Beaches on the Bay
If surf beaches aren't your jam, the Peninsula's got you covered with plenty of calmer beaches along Port Phillip Bay. These beaches are better fit for swimming, boating, sailing, kayaking, and paddleboarding. And man, are they stunning on a sunny day – don't those colors look like something off of a tropical island?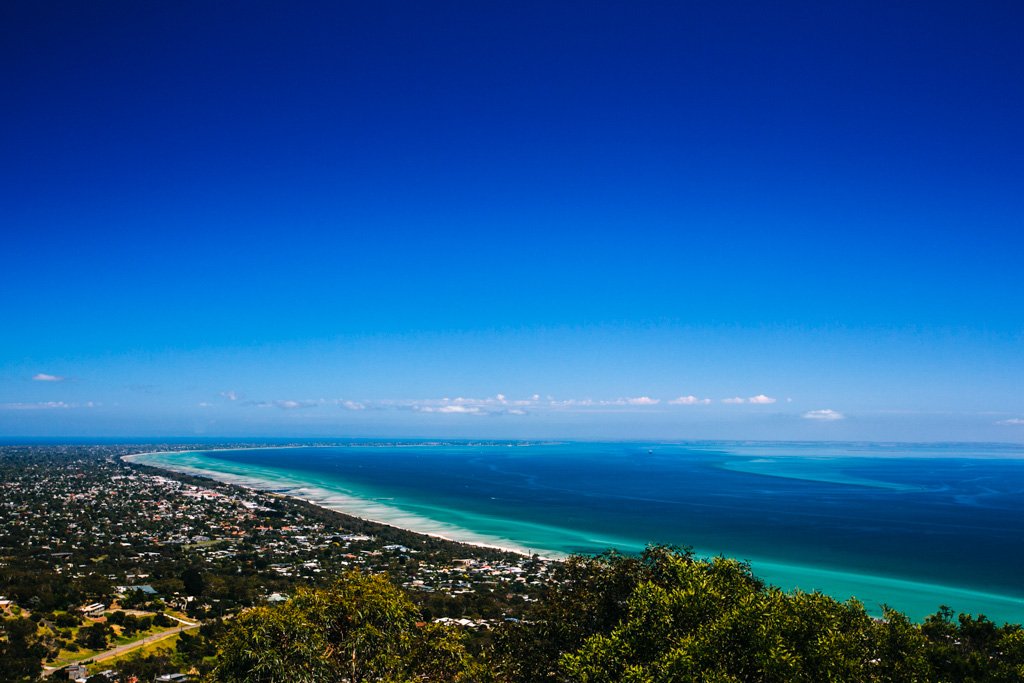 View from Arthur's Seat.

Ritzy Portsea.
One thing tourists are usually super keen to see on their visit to Melbourne is the famous Brighton Beach bathing boxes. These colorful beach huts are now privately owned and go for about a quarter of a million dollars, by the way. And unbeknownst to, well, most everyone, there are similar bathing boxes on nearly every bay beach on Mornington Peninsula… which means you won't have other people crowding all your shots, and you'll likely have them to yourself. Cue the silly selfies!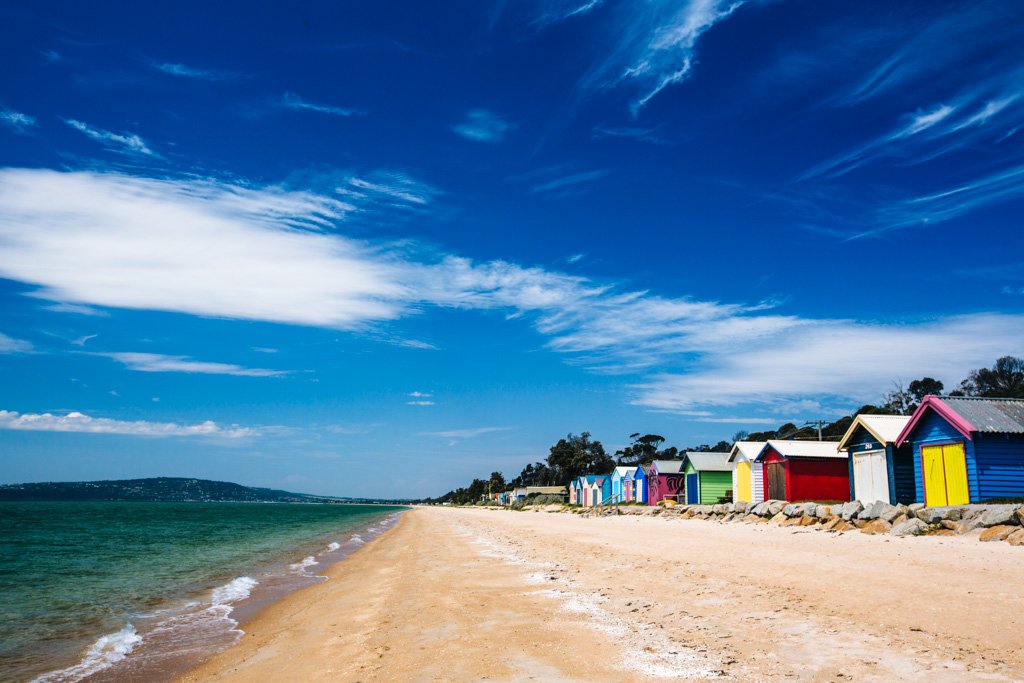 Dromana bathing boxes.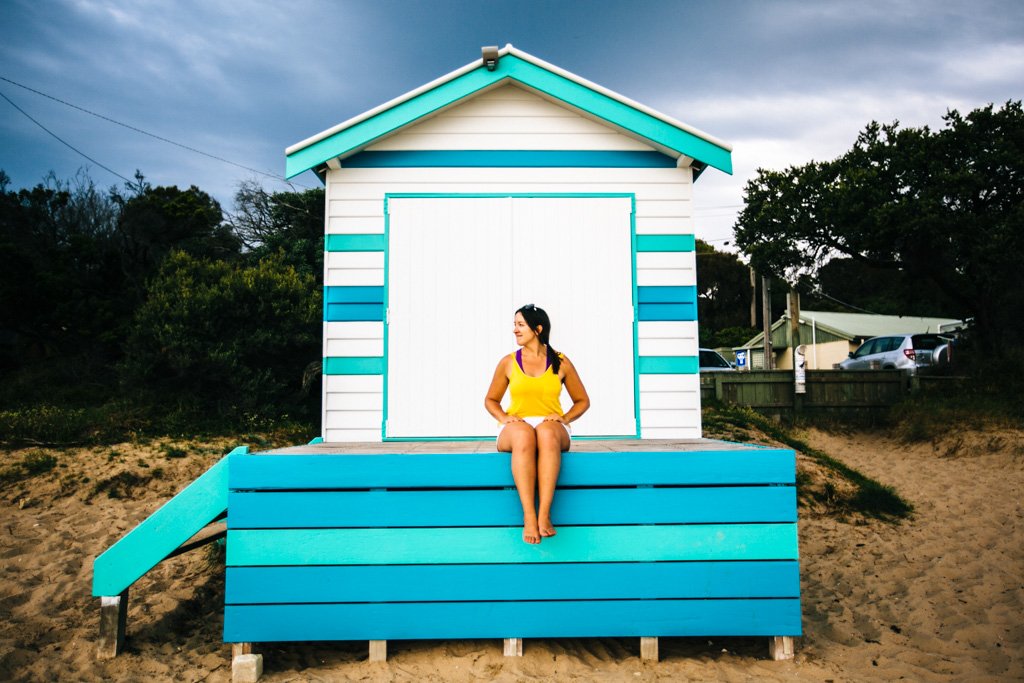 Coastal Hikes and Bush Walks
The 100km Mornington Peninsula Walk is probably a little too intense for the average Melbourne getaway, but you can opt to do just certain sections of this ridiculously scenic track and still see some of the best beaches on the Mornington Peninsula:
Two Bays Walk – A lengthy 28km trek from Dromana (on the bay) to Cape Schanck (on the sea). This is more of a bush walk, as it runs inland from coast to coast and provides the best opportunity to spot native animals in the wild. There's said to be fabulous sea views from the higher vantage points along the trail.
Bushrangers Bay Walk – A short 5km walk between Cape Schanck and Flinders with great coastal views and a bit of bush walking.
Mornington Peninsula Coastal Track – Covers the 26km coastline from Cape Schanck up to London Bridge in Portsea. This is where the rock pools and rock formations can be found, just off many of the ocean beaches.
Point Nepean Walk – Runs down a paved road to the very tip of the peninsula. Stellar views of the bay, sea, and nearby forts and coves. Try to do this one on a clear day if you want to see that bright blue-colored water.
Bay Trail – Runs along the bay beaches from Portsea to Dromana. This is more of a stroll than anything, as you can easily break away to roam around the villages or grab a bite.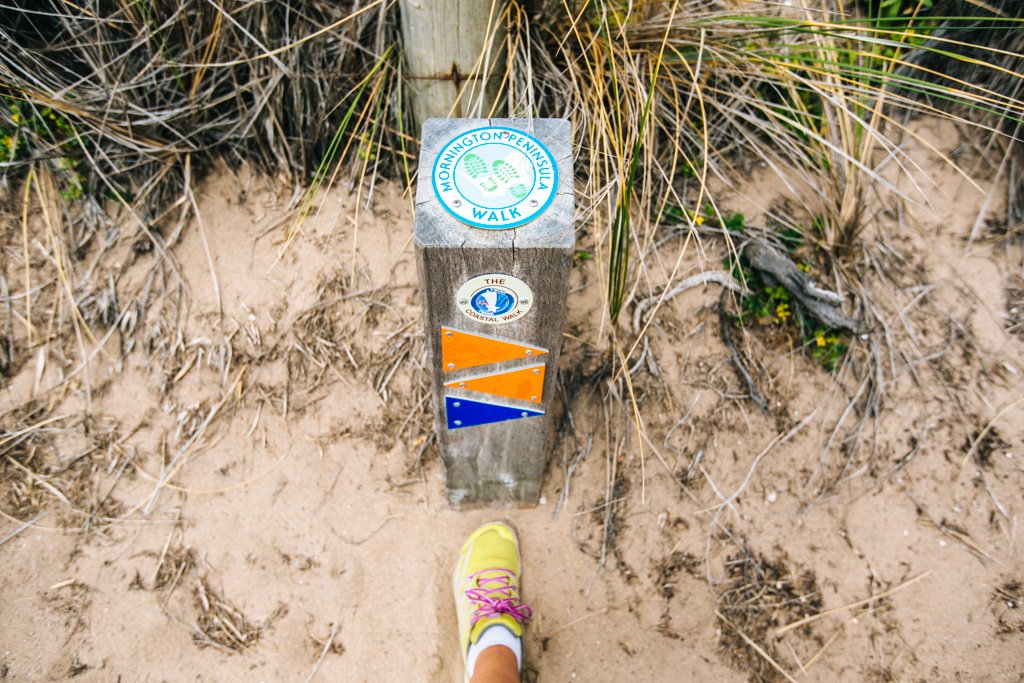 Beyond these, there are many more shorter walks you can do around the Mornington Peninsula – this website outlines several walking options.
If you're going to do any walking or hiking at all, my best advice is to walk along the coast, either north or east of Cape Schanck. The Mornington Peninsula Coastal Track is super stunning!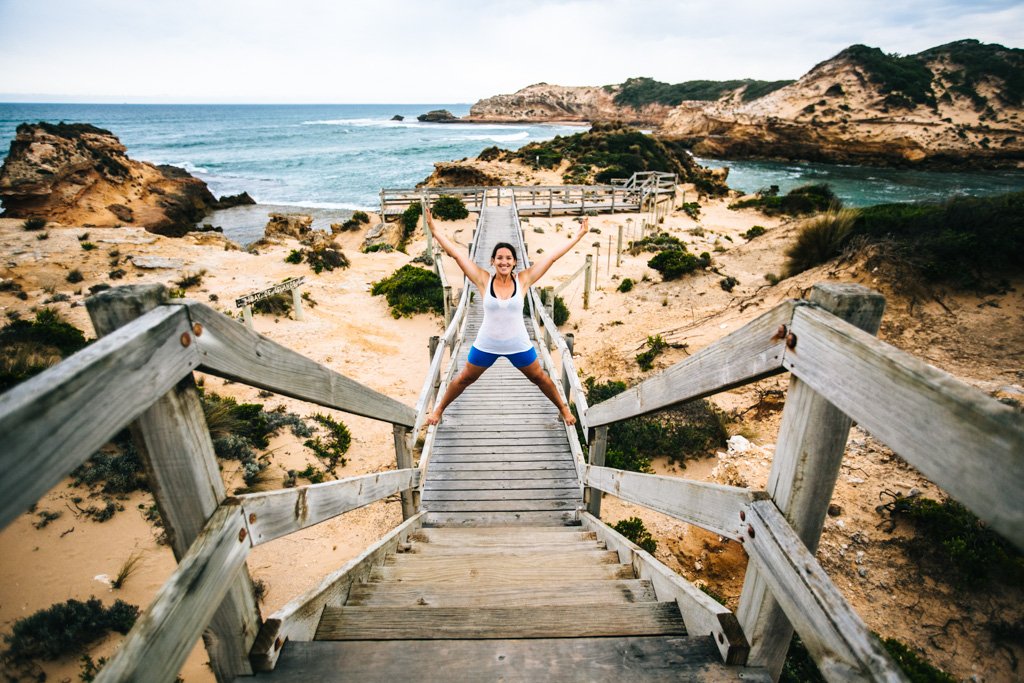 Bay of Islands, on the Mornington Peninsula Coastal Track.
Classic Australian Wildlife
I wouldn't go as far as to recommend the Mornington Peninsula as a premier wildlife spotting location, but if glimpsing a few of those uniquely-Australian critters is on your to-do list, you should still be able to check it off if this is your one side trip from Melbourne. I've spotted an echidna up by Arthur's Seat, an area which is known to be oft frequented by kangaroos. Though I didn't catch any 'roos there, I did see several down on the south coast of the peninsula, just east of Cape Schanck on the coastal path to Bushrangers Bay.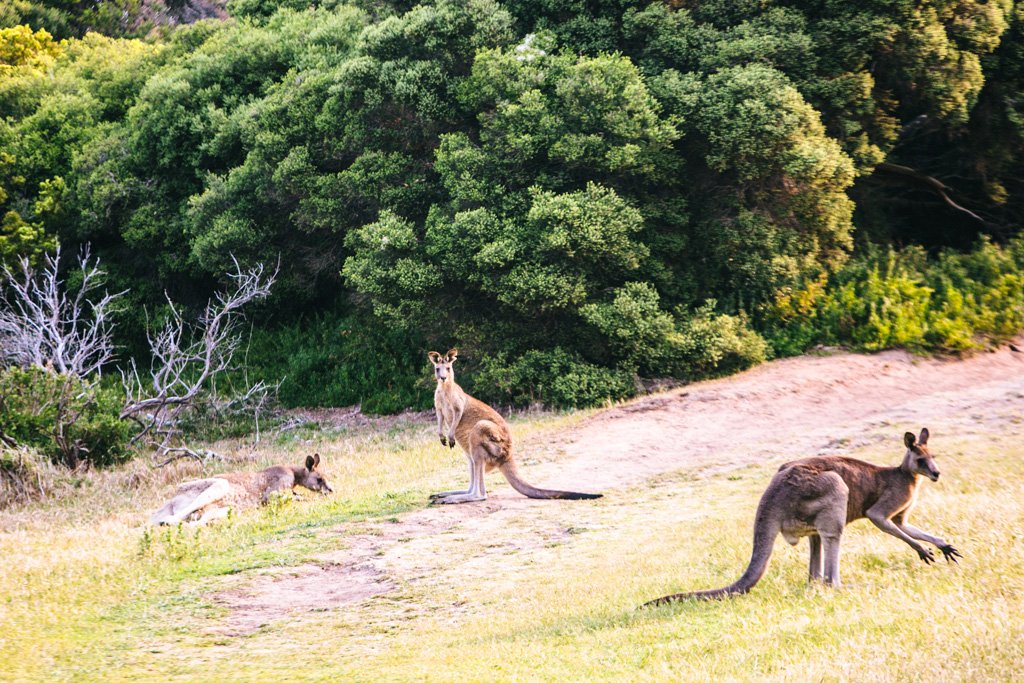 Frugal Facts
As of July 2022 —
The Mornington Peninsula is a quick 1.5 hour drive south from Melbourne. With public transport, you can take the train from Melbourne to Frankston, then catch a Portsea-bound bus out to the Peninsula. Best of all, you can pay for the entire journey using your Myki card – too easy!
There isn't much in the way of budget accommodation on the Peninsula (no hostels!), so if you plan to stay overnight your best bet is to either camp at one of the bay beach holiday parks, or rent a room on Airbnb.
Mornington Peninsula Hot Springs Tickets start at $30 for a one-hour session at the bath house, and can go up to $150 for a dine + bathe package at the Spa Dreaming Centre.
Pin it!