On my 2-week whirlwind trip all over Spain in 2011 (aka the last trip I'll ever try to do too many things in too little time), I regrettably went way out of my way to spend a couple days in Seville. I'd heard a lot about this Spanish town and was eager to see what all the hype was about.
Welp, turns out Seville is where an exorbitant number of American students come to spend a semester abroad. It's also where the ones who studied elsewhere come to spend their mid-semester break. So not surprisingly, the city was swarming with americanos. I got stuck sleeping in a hostel room full of sorority girls, and climbing to the top of the Giralda Tower with a bunch of map-toting, mispronouncing tourists.
But hey, I was in Spain – where the vino is cheap and the men are purty. So I gave myself a quick reality check and got the hell over it.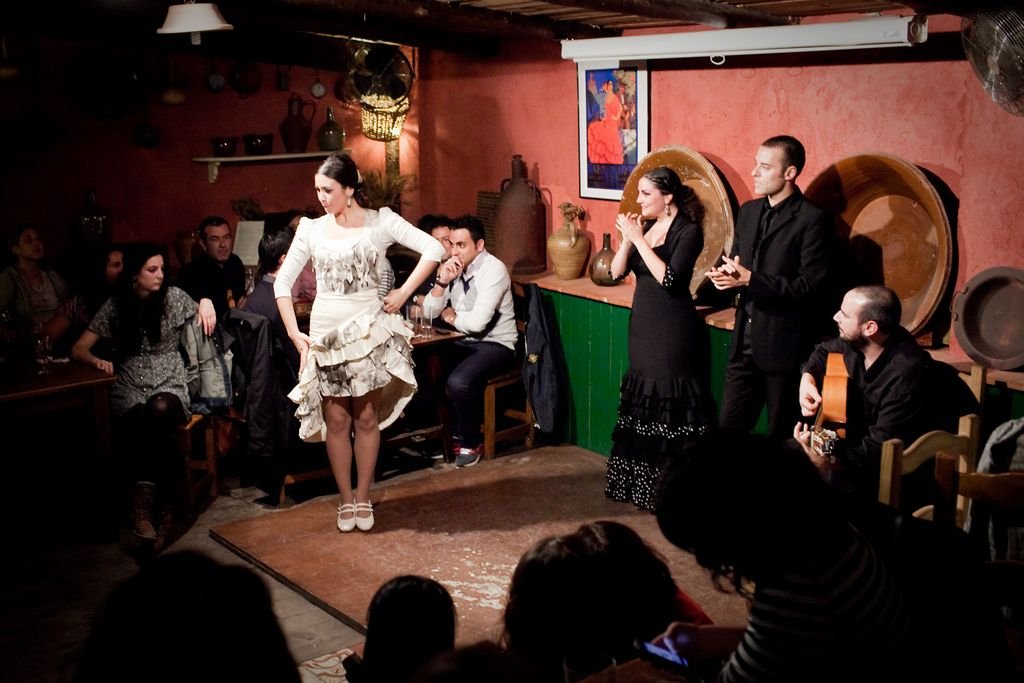 The best thing I did in Seville was by far catch a flamenco show at a random little bar in Triana. It was this underground joint with a small space cleared out in the back where a few dancers came out to perform. Live music and dancing, and $3 tinto de verano – does it get any better?