There are exactly two things I know about Bolivia:
It has two capitals (thank you, middle school Spanish class)
It's home to the world's largest salt flat
Reason #2 is why I want to visit this country someday. Salar de Uyuni spans about 3860 square miles in southwest Bolivia. Bright white salt, as far as the eyes can see. It's such an other-worldly landscape.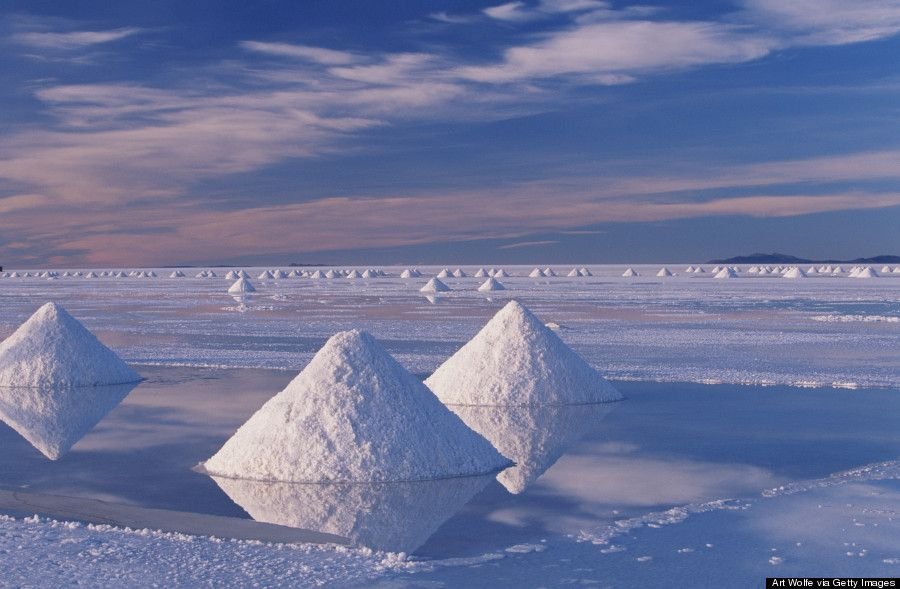 Photo credit: Art Wolfe
The best way to see the Bolivian salt flats is on a 4×4; the easiest is on a tour. However you come, you'll have the tough decision of whether to visit during the wet or dry season. July-October is said to have the best weather, while March-April see more rain. Now, anyone who knows me knows that
I HATE THE RAIN
. SO MUCH. SO VERY MUCH. I'm a blue sky, hot hot heat kinda girl to the max.
But I have to say, I think I'm leaning toward wanting to visit Salar de Uyuni during the rainy season. It's the perfect time to see the flats with clouds reflecting off them, that non-existent horizon playing tricks with your head. Where does the sky end and the ground begin? I don't know, but I DO know that I just want to go there and play with my camera and strike ridiculous poses on the flats, because that's what makes me happy. What do you think: wet or dry season for the salt flats?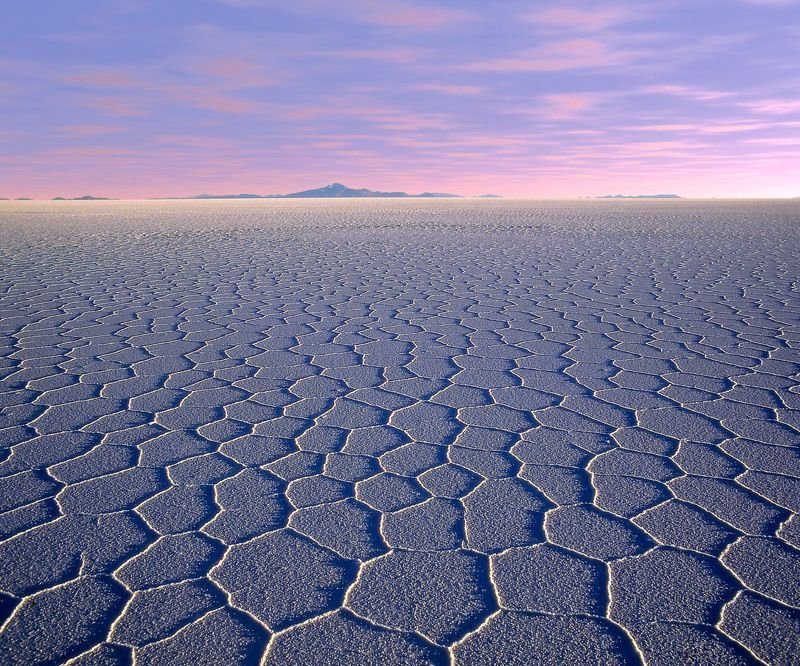 Photo credit: Tourist Destinations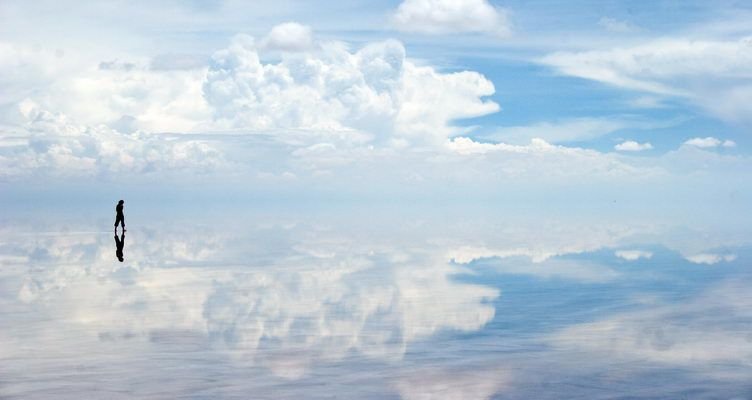 Photo credit: Most Amazing In The World
Would you rather visit the Bolivian Salt Flats during the wet or dry season?