The 'Best of Colombia' photo gallery below is a collection of images I took during my week on the Colombian coast in February. We started and ended our trip in colorful Cartagena, where we spent hot days frolicking the streets, drinking smoothies and wine in the shade, and walking around the city wall. In-between, we made the trek out to Santa Marta and up to the mountain town of Minca where we went chasing waterfalls and good coffee and adventure activities that apparently did not exist.
We used Santa Marta as a jumping off point for the excursion I'd been most eagerly anticipating: Tayrona National Park. There, we spent 3 blissful days sleeping in hammocks and beach hopping. It was exactly what I'd wanted, minus the horrendous sunburn I acquired.
Best of all? An international flight and 9 days of travel cost me just $742, making my trip to Colombia one of the best value trips I've ever taken.
The Stats
Dates: February 17-25, 2014
Camera: (2015) Canon 5d Mark III
Lenses: (2015) Canon 16-35mm f/2.8 L, Canon 50mm f/1.8, Canon 70-200mm f/2.8 L IS
# of Photos Taken: ~695
Best Of Colombia Slideshow
[kml_flashembed movie='/slideshows/colombia/viewer.swf' height='468′ width='765′ base='.' allowfullscreen='true' wmode='transparent'/]
My Top 5 Colombia Photos
1. Cabo San Juan at Tayrona National Park
This photo really doesn't need any explanation or caption. I mean, I'm pretty sure OMG about covers it, right? This right here is one of the best beach views I've ever enjoyed.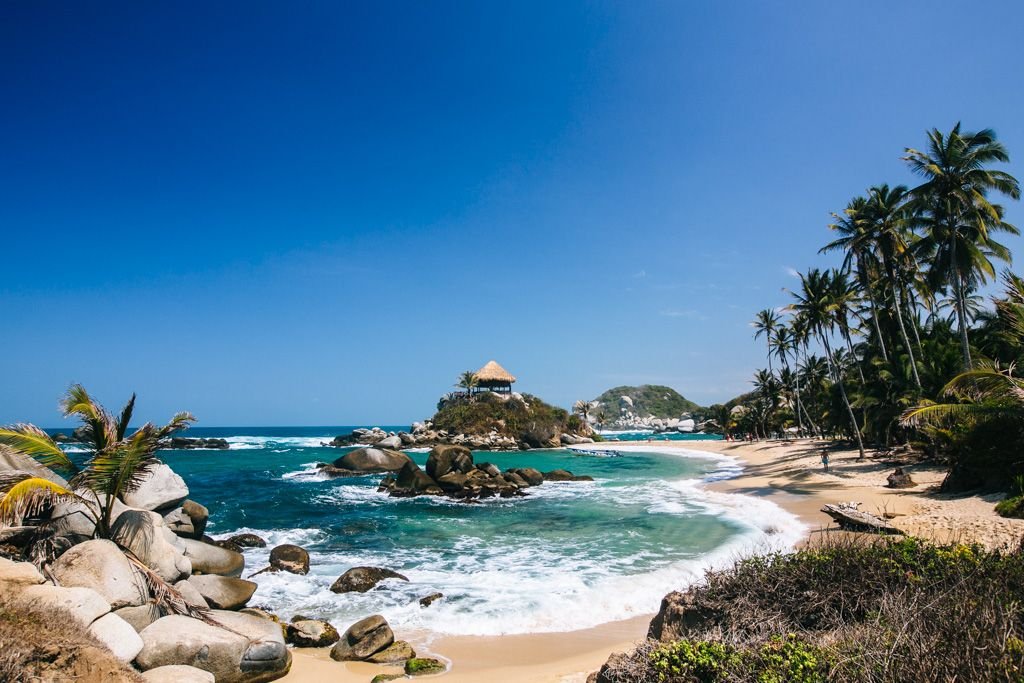 2. Sunset over Cabo San Juan at Tayrona National Park
Every night, we'd scurry up to the lookout point between the two main beaches at San Juan and wait for the sun to set over the mountains. The clouds caught the pink light just right in this one.

3. Windows and shapes, Cartagena
I was frolicking around Old Town Cartagena when this mass of shadows and shapes popped out at me from a bright yellow wall.

4. Siesta in Cartagena
I caught this gentleman dozing off in a shop doorway. He conveniently woke up in time for me to snap this shot of him.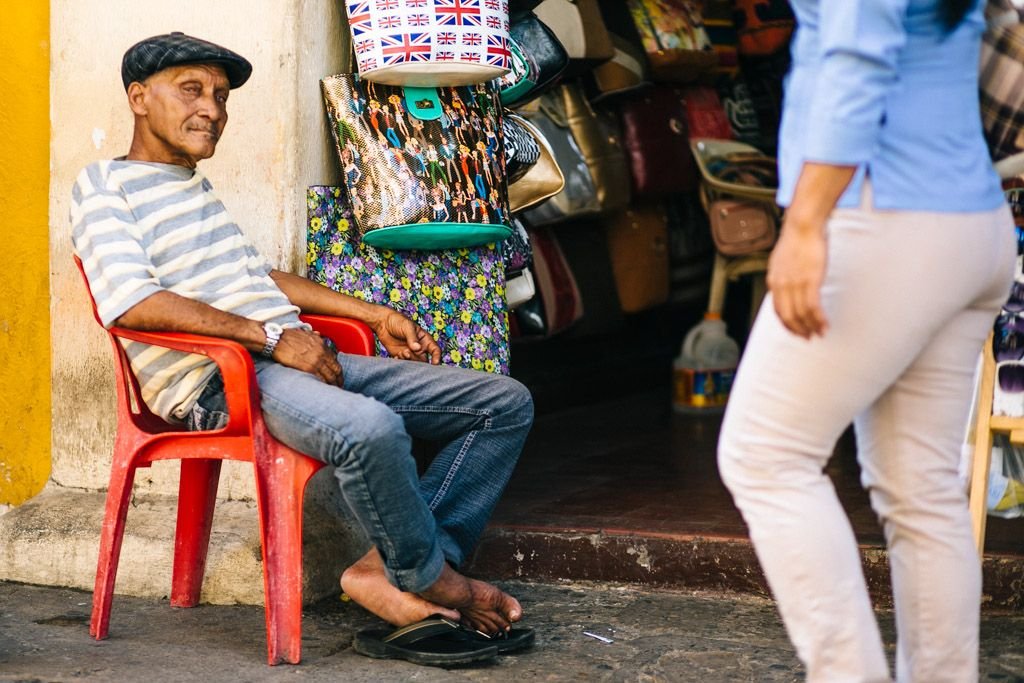 5. The streets of Cartagena
Old Town Cartagena is synonymous with pastel colors. Is it possible for something to be TOO colorful? No? Well ok then!

Which is your favorite Colombia photo?