This is not a blog post highlighting the top 5 must-sees, or how to budget for a tropical getaway.
Instead it serves one simple purpose: to show you how incredibly BEAUTIFUL the Colombian coastline is, and inspire you to visit Tayrona National Park someday.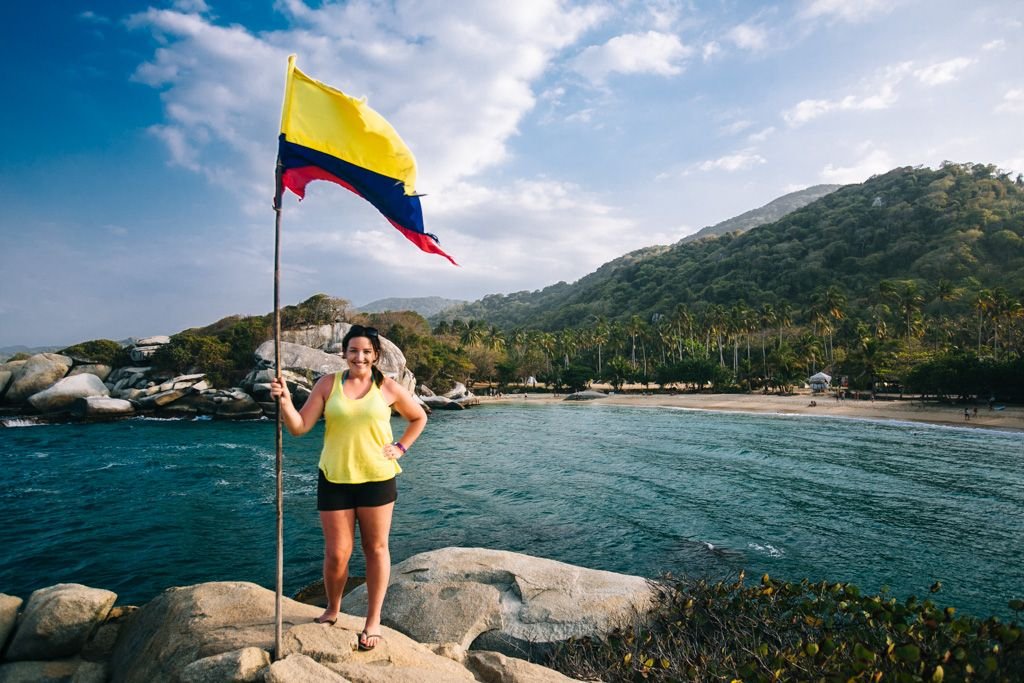 Here's what you do: get yourself a hammock at Cabo San Juan and spend your days lazing on the beach. If roasting in the equatorial sun gets old, you can grab an arepa or a fresh coconut for an afternoon snack in the shade.
Or if you need a change of scenery, just hop on over to a nearby beach: there are several both north and south of Cabo. Allow me to illustrate!
Cabo San Juan
There are a few campgrounds in Tayrona National Park. Cabo San Juan is the most popular, and for good reason: it's centrally located, and home to the most beautiful beaches in Tayrona. Though I usually prefer to go off the beaten path and do what everyone else ISN'T doing, in this case it's worth following the crowd and basing yourself at Cabo. It's all about location, location, location.
And beauty. OBVIOUSLY.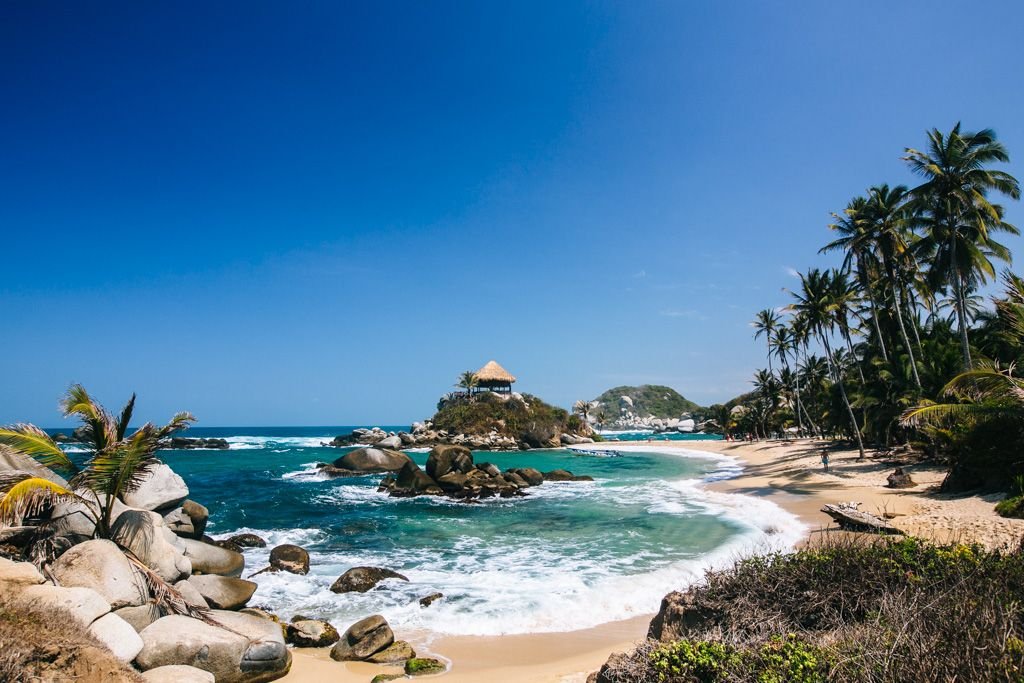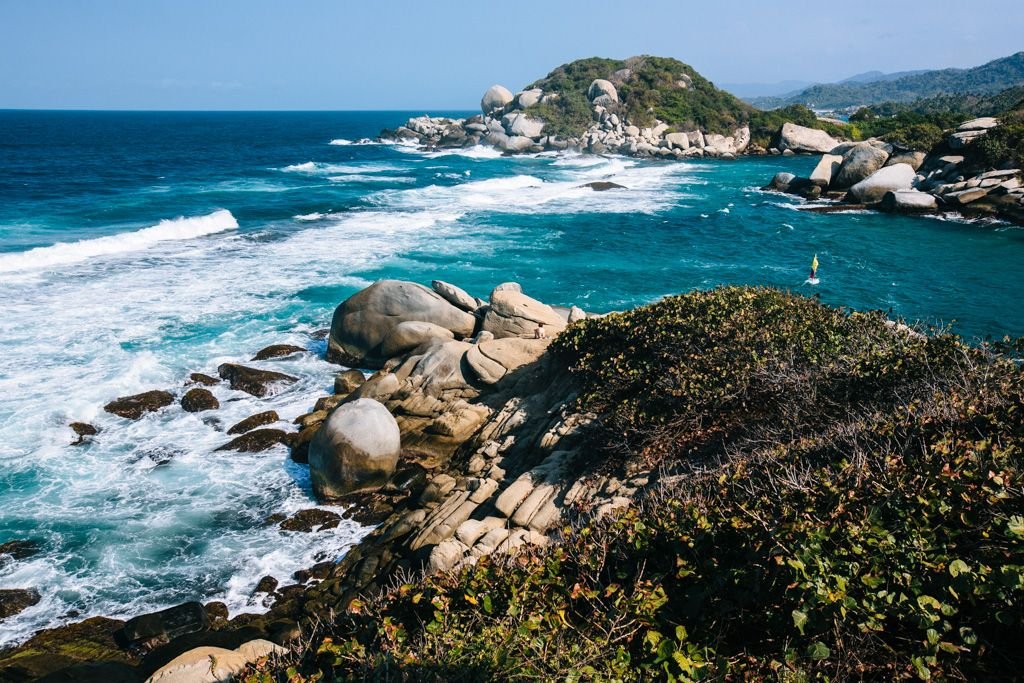 And sunsets. Cabo has a fantastic viewpoint right in the middle of its two beaches where you can watch the sun set over the mountains. I quickly fell into a routine of spending late afternoon perched on the rocks with a book and the sun's last rays falling on me, then hanging out for the sunset on the other side.
North of Cabo San Juan
There are walking paths that connect Cabo with other beaches on either side. If you venture north, you'll find two long beaches with hardly any people (I'd say 10-15 people at most were there when we were). I reckon they are unofficially topless/nude beaches, based on the percentage of beachgoers we saw without a swimsuit on. Nicki and I did our part in dropping that number ever-so-slightly.
Beware the surf at these northern beaches – the current is STRONG up here. I didn't feel comfortable doing much more than wading into the water, which was fine because these beaches are more ideal for sunbathing and frolicking.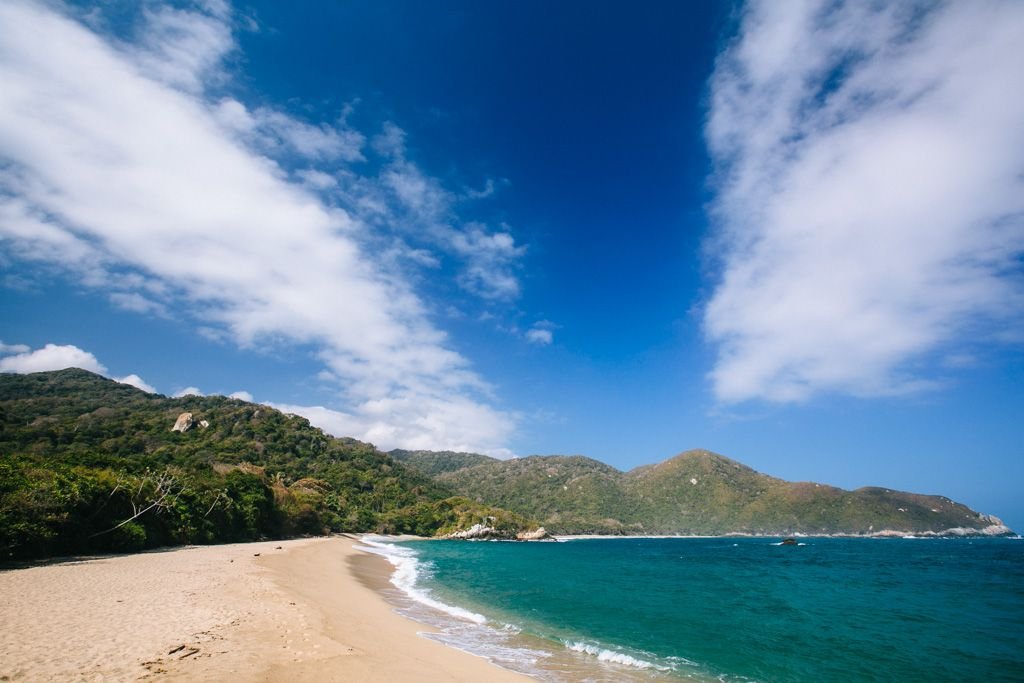 South of Cabo San Juan
South of Cabo, you can rejoin the trail you took to hike in and stop off at any of the beaches along the way to Arecifes. Some are little more than small coves; others stretch far down the coast. That's what makes beach hopping in this area so fulfilling – the sheer variety of beaches you have at your disposal. We checked out every one to Arecifes and back.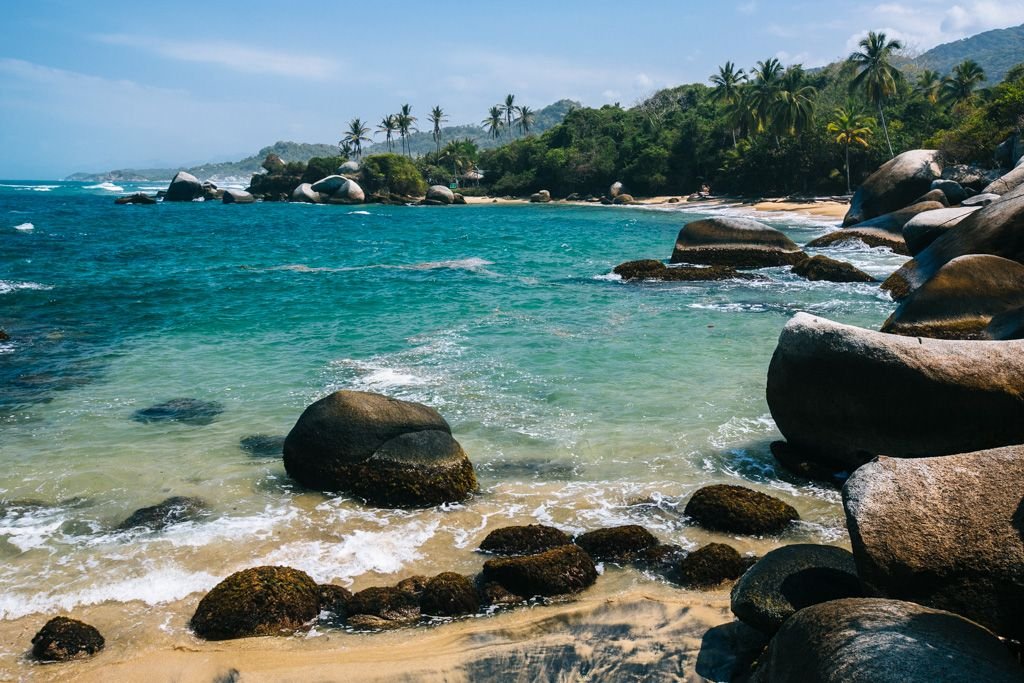 I've seen some of the most gorgeous beaches in the world in Hawaii, Australia, and Southeast Asia – Colombia definitely holds its own against these heavyhitters. I can't recommend Tayrona National Park enough!