Last week, I found myself smack in the middle of a scene that most American girls only fantasize about: at a hipster speak easy in the company of a charming Frenchman. He regaled me with photos from his hometown: Annecy, France. "The Venice of the Alps", he claimed. I was naturally skeptical, but after seeing just a few thumbnails on his iPhone I was floored. HOW DOES THIS PLACE EXIST?!, I wondered.
And with that, an idea for a new series on this blog was sparked: Wanderlust Wednesday! On Wednesdays (maybe every week, maybe not) I'll share a few of the most beautiful photos I can find of a place I'm just aching to visit someday.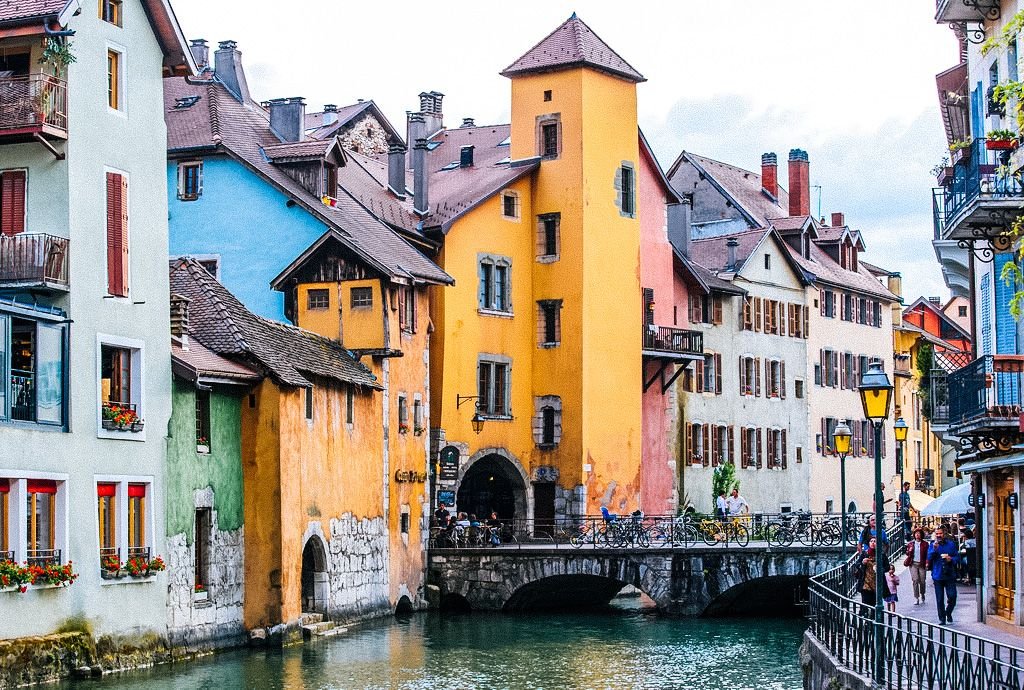 Photo credit: MaxLightCapture on Flickr (edited by me)
Have you ever even heard of Annecy? A mere 25 miles south of Geneva, this town is just past the Swiss border in east-central France. Like Geneva, it sits on a lake in the mountains; but UNLIKE Geneva, it has canals winding through its Old Town.
Just looking at pictures of Annecy, I see other beautiful cities within this one town: pastel-colored facades like in Cartagena; bike-lined canals like in Amsterdam; a glowing blue lake amidst the mountains like in New Zealand. And if the ridiculous scenery isn't enough to lure you, how about the abundance of outdoor activities on offer? Paragliding, dogsledding, and boating, just to name a few.
It's long been a mystery to me why I've yet to visit France, especially after 6 trips to Europe – and with my recent discovery of Annecy, I'd say it's jumped in the rankings on my (hypothetical) bucket list.
Photo credit: zastavki.com (edited by me)
Photo credit: Xcite Fun (edited by me)