New Zealand is just ridiculous. It's one of those places that's endlessly blessed with natural beauty. She couldn't take a bad photo if she tried.
I spent 4 weeks in New Zealand in January/February 2006, just before starting my year abroad at Sydney University. You know I'm all about independent travel and typically shun group tours, but I can highly recommend Flying Kiwi tours. Traveling around this country solo was not in my budget at the time, so I took a month-long camping trip with them (their price at the time was about half as high as it is now – such a steal!). Two really awesome things about Flying Kiwi:
You can hop on/off anywhere along the way, for as long as you'd like.
You have the option of getting off the bus most days to cycle for a bit before meeting up with the group later that afternoon at the campsite. I wish I'd been into cycling back then – I didn't take advantage of this!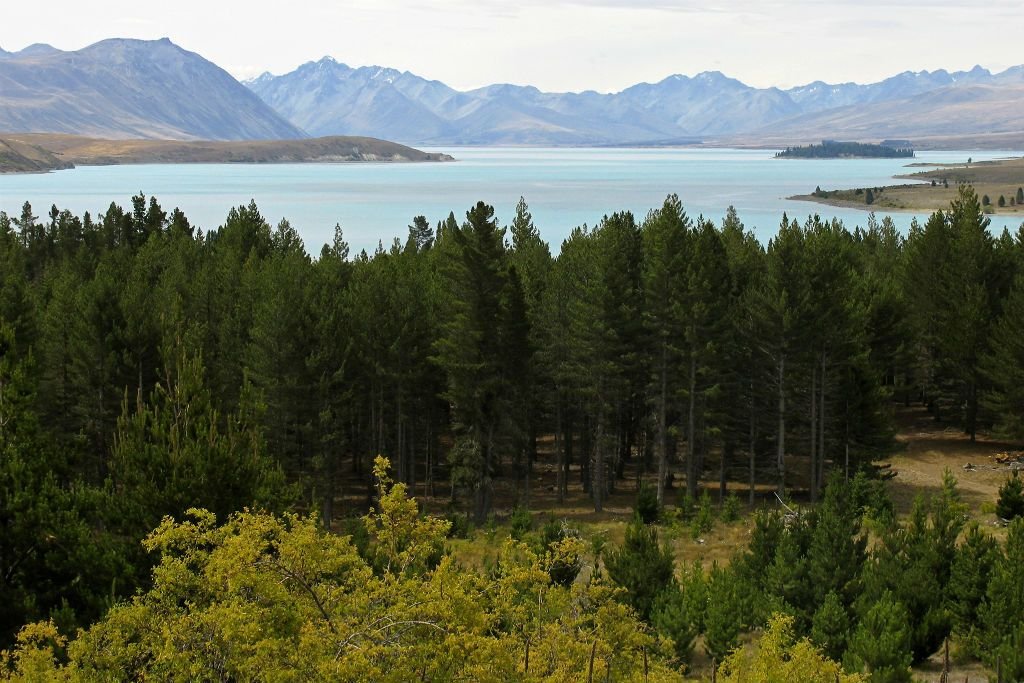 This is Lake Tekapo. To be honest, I don't remember much about it. I don't think we camped or did anything at all here – it may very well have been a quick stop along the way. But if anything, it's proof of my opening statement. There are stunning views everywhere you look in New Zealand, so many that you couldn't possibly stop to fully soak every single one of them up. I may have only had a few minutes to enjoy this view, but it's more reason to return someday to explore Lake Tekapo more thoroughly.