This is a guest post by Alysa and Jack of Voyaging Herbivore. All photos by Lindsay unless otherwise noted.
—
Welcome to the incredible city of Paris! From movies and TV shows to books, plays, and musicals, Paris is easily one of the most iconic cities in the world.
4 days in Paris might not seem like a lot, but if you've got good walking shoes and plenty of stamina, you'll be able to get a great feel for the city in this time.
Let's dive into this 4 day Paris itinerary!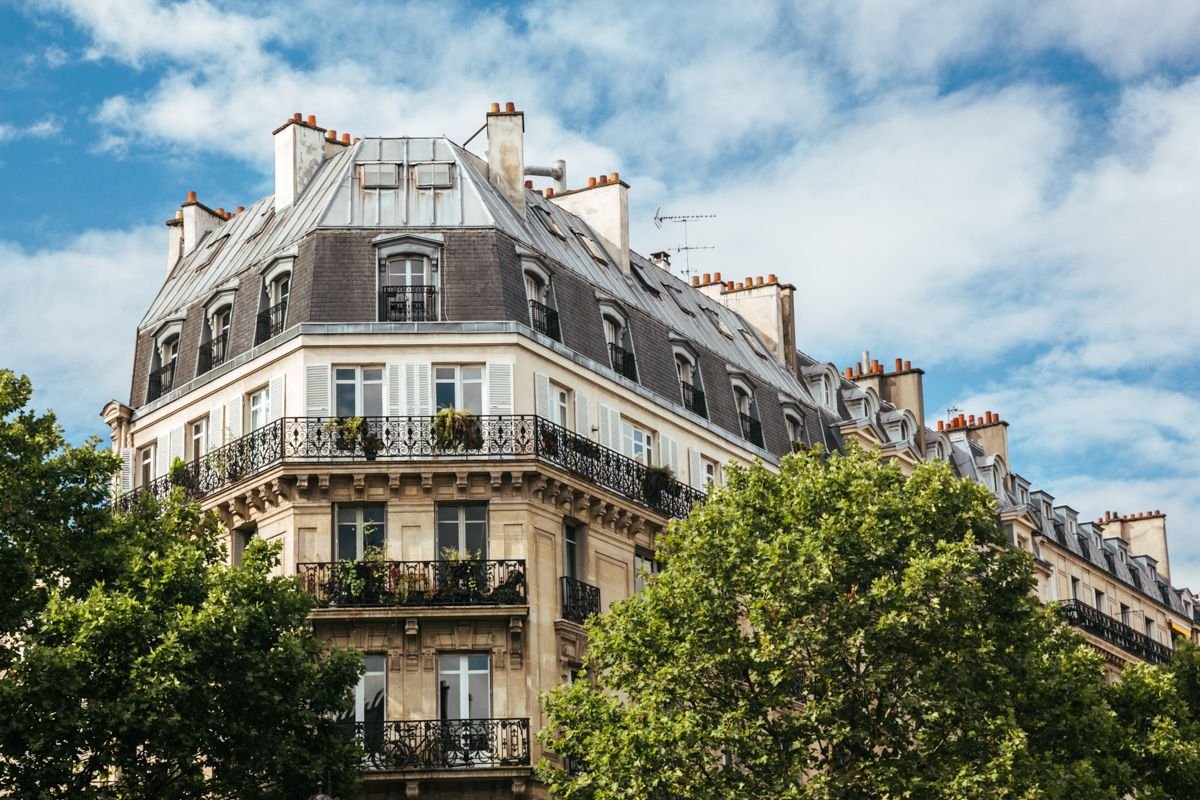 Day 1 – Historic Paris Walking Tour & Sightseeing
Your first full day in Paris! Don't sleep in, because the best time to experience Paris is the morning. Tourists are still in bed and the locals rush to work. Bakeries have the freshest bread and cafes are just starting to set out their chairs, so it's the perfect time to order a coffee and watch the city come to life.
Grab a croissant and an espresso and let the caffeine work its magic because you're in for a long and full day. When you feel prepared to walk the city, get out your phone and download the Rick Steves Audio Europe app (or download it beforehand at your hotel or Airbnb) and pull up the Historic Paris Walk.
In an hour or two, Rick Steves will guide you through Paris and have you stop at sights that even the locals don't know exist.
I know what you're thinking – really, an audio tour by that guy? But I promise you it's worth it. And it's a really great way to get oriented with Paris if it's your first time in the city, so that you aren't too overwhelmed by all of the amazing things to see and do here.
Once you've downloaded the audio tour to your phone, the app works offline so you don't need to have data to listen. Just be sure to check the map first to know where to start (at Notre-Dame at the time of writing) and follow the directions, making sure to be conscious of your surroundings.
During your tour, you'll stop at:
Point Zero
Il St. Louis
Shakespeare and Company
Latin Quarter
Saint Chapelle
Place Dauphine
Point Neuf
And that's just to name a few!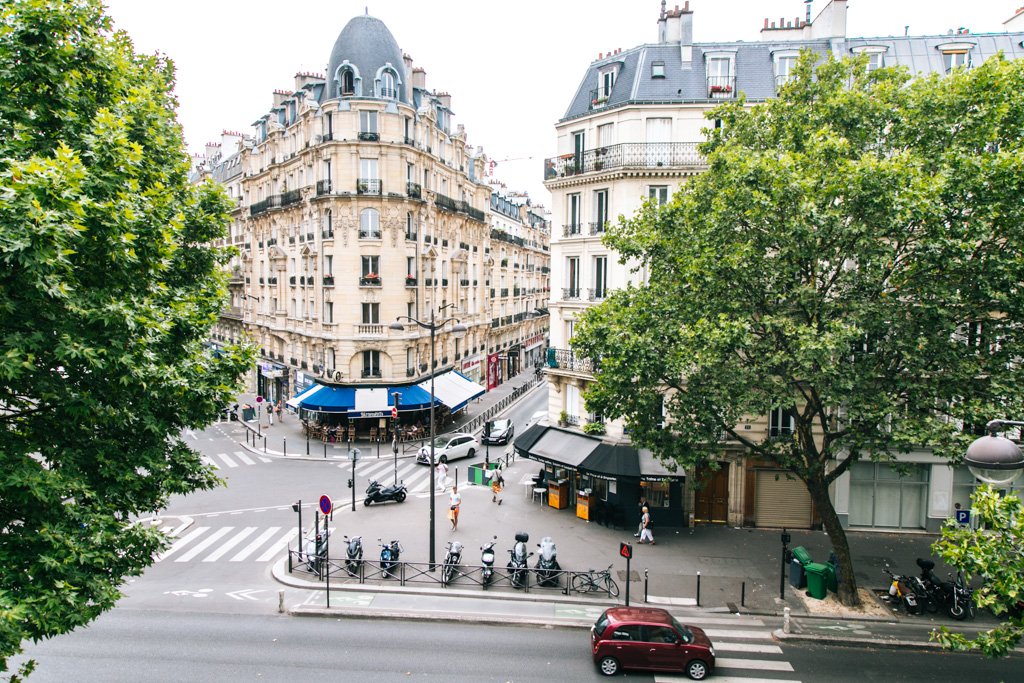 When your audio tour is finished, feel free to head back to any spots that you wanted to explore further, or find a café to have lunch in.
Then if you're not too jetlagged, spend the rest of the afternoon wandering the city. The best way to see Paris is to get a little bit lost, but if you want a specific destination, head for these Instagram spots in Paris (you'll find some amazing hidden gems like a beautiful ivy covered cafe!).
You really can't go wrong exploring the parks and walking along the Seine in the gorgeous late afternoon light. You can do some shopping at the bookstands along the river (Rick Steves will tell you more about these) and don't be afraid to barter!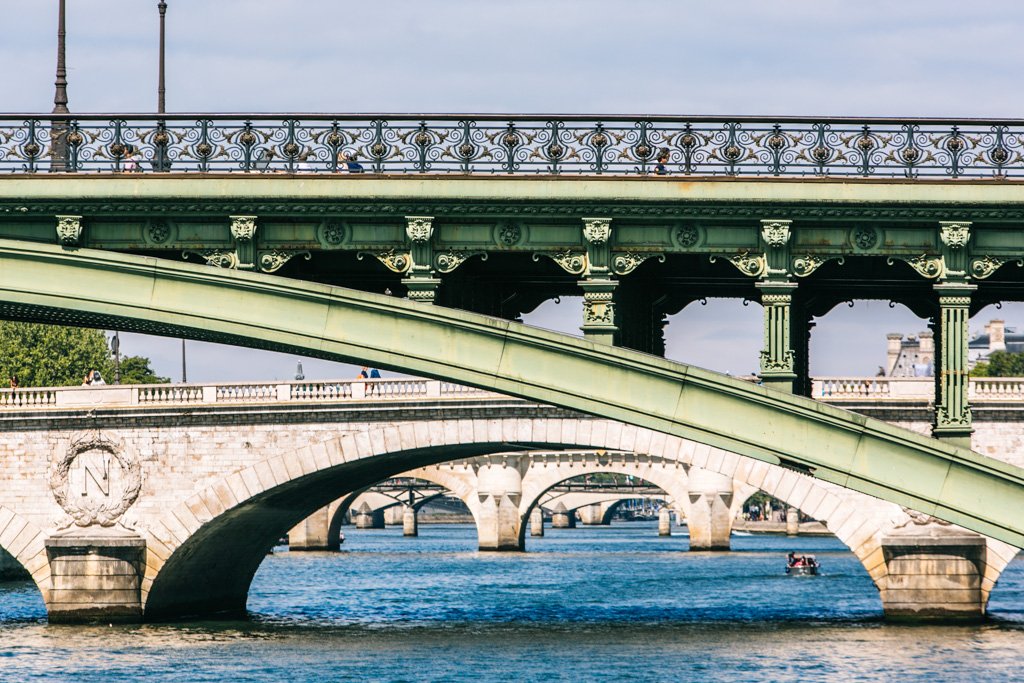 When 5pm hits (or sooner, it is France after all) find a bottle of wine and either crash at your Airbnb if you're exhausted, or seek out a view of the Eiffel Tower at night.
Note: If you go to the park at the Eiffel Tower, be very cautious of thieves. Some will have you hold out your hand so they can braid string and then tie it around your wrist and make you pay, others are women with clipboards who will ask if you speak English and then ask you to sign and donate to fake cause, and there are a lot of pickpockets in touristy areas. If someone bumps into you, check your pockets immediately.
Book your Paris activities below:
Day 2 – Sunrise at Montmartre & Catacombs
It's an early wake up today, but trust me, it will be worth it. You already know that Paris is best seen in the morning, but if you want a truly magical experience, try Paris at sunrise. Autumn is the perfect time for this because sunrise isn't until a bit after 7am and the best cafes and restaurants in Paris open shortly after. But during the summer, you'll be rising around 5 in the morning to make it for sunrise.
Set your alarm for about an hour before sunrise (depending on how long it will take you to get to Montmartre) and be ready to go, camera gear in hand. You're headed for La Maison Rose, a beautiful pink restaurant that was once host to many of the great artists such as Van Gogh.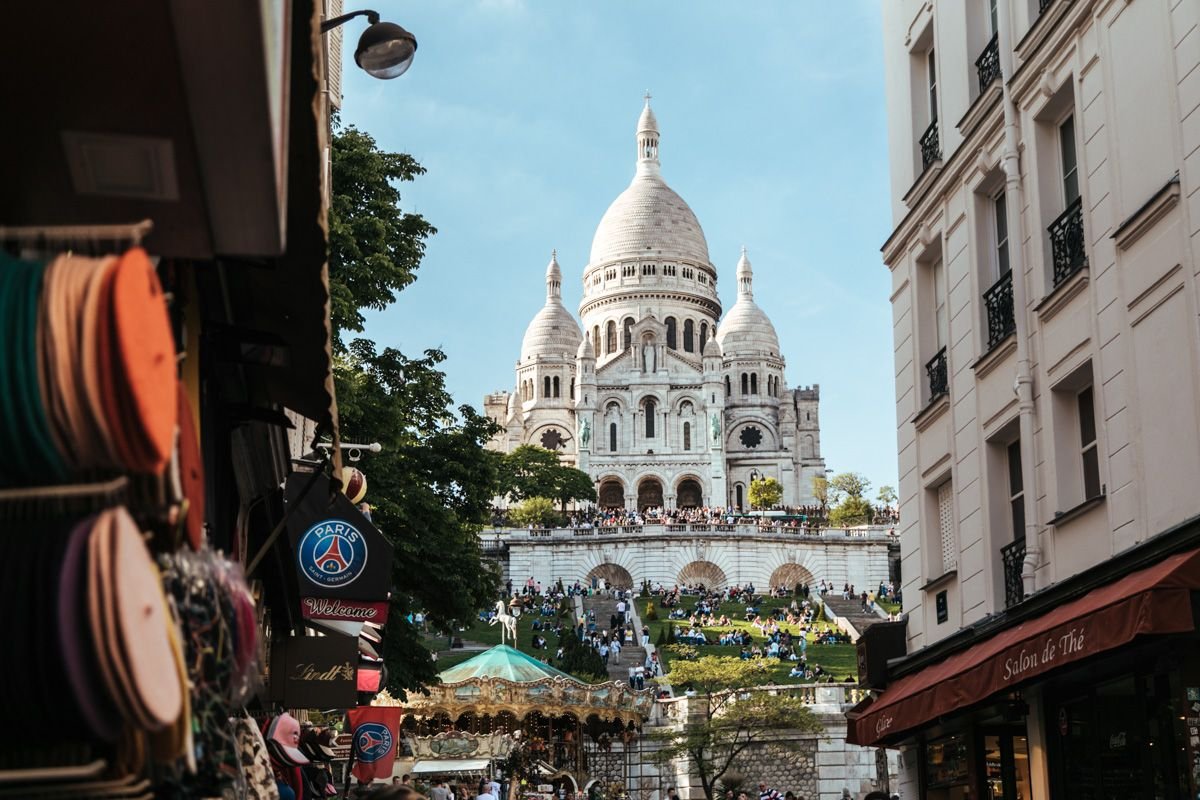 Not only will there not be any other tourists around, but you'll also be a bit safer with your camera gear because it's much easier to spot thieves without the crowds (Montmartre is infamous for pickpockets). Take your sunrise shots around the building and then head for nearby Sacré-Cœur, a beautiful basilica and one of the highest points in the city.
Here, you'll find one of the best views in Paris. You can see for miles around the city without having to rub elbows with many other people this early in the morning.
When you've had your fill of the views, go for a wander around the rest of Montmartre – this is one of the best arrondissements in Paris for frolicking! There are lots of colorful buildings and local artists selling their wares on the cobblestone streets. It's all very picturesque, and very Parisian.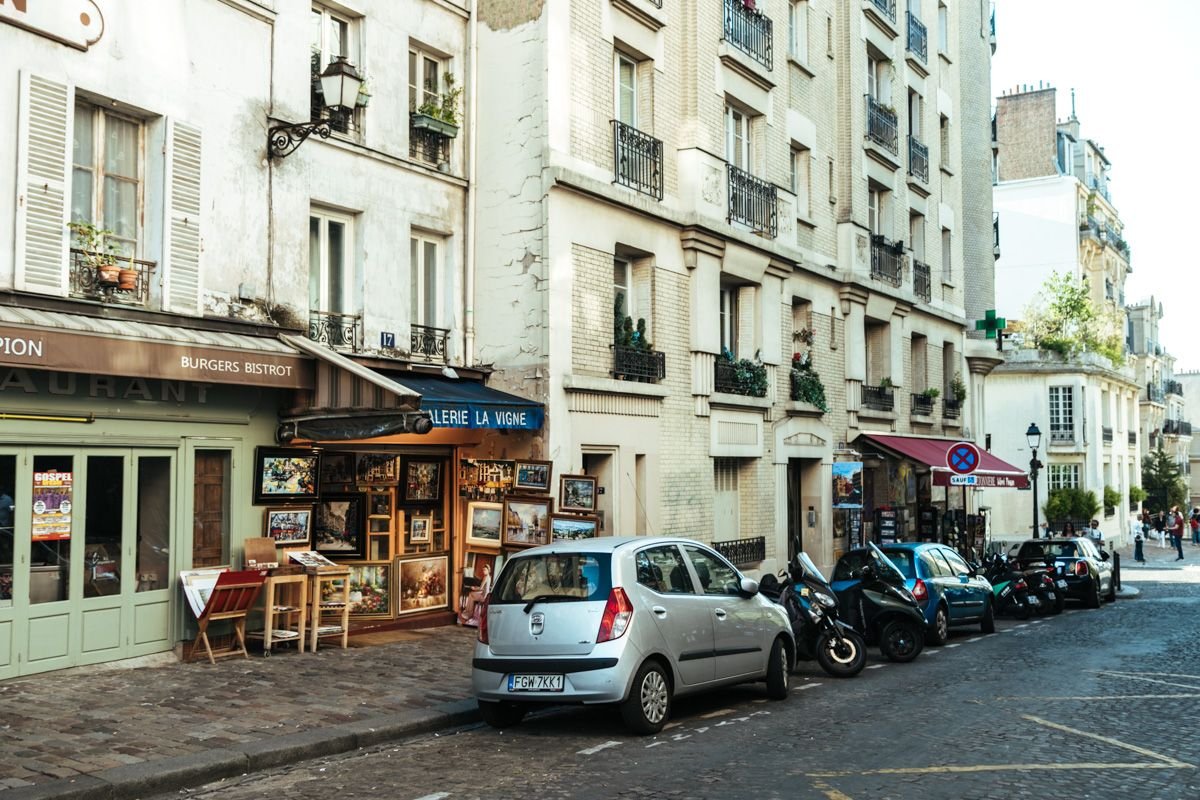 Next, find yourself some lunch (a baguette and wine are completely acceptable) and make your way to the Catacombs. It is well worth booking your ticket in advance even though you won't get the same discounts and you need to pay for the privilege. On a cold rainy day in October, I stood in line for upwards of two hours (and that wasn't a busy day), while those had purchased their tickets in advance stood in a separate line and entered in no more than 10 minutes.
If you only have a 4 days in Paris, I highly recommend spending the extra money and saving yourself a lot of time by booking your Catacombs tickets online in advance. The Catacombs are definitely a sight worth seeing. Don't bother with the audio guide though, just grab a free pamphlet which has the same information just in written form.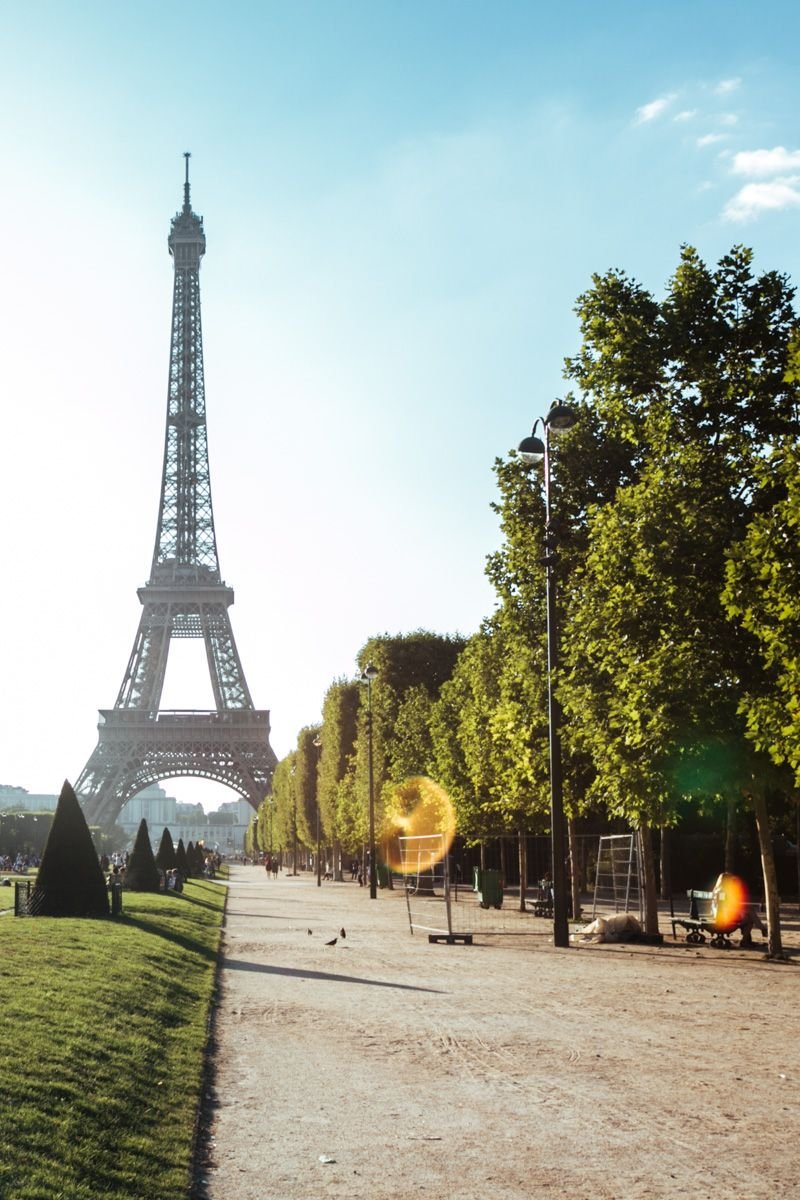 Round out the day with a sunset picnic in Champ de Mars, an extensive park surrounding the Eiffel Tower that's quite popular with locals. If you've dreamed of having a picnic with French baguettes and a bottle of wine with the Eiffel Tower as a backdrop, this is where you do it. Stay after dark and you'll get to watch the tower lights sparkle (for 5 minutes on the hour, every hour). Magic!
Book your Paris activities below:
Day 3 – Day Trip From Paris
On the second-to-last day of your 4 day Paris itinerary, you have two options for day trips: Versailles or Monet's Gardens.
Monet's Gardens
If you're in Paris during the spring or summer, Monet's Gardens in Giverny are an absolute must-do!
From Gare Saint Lazare, take the train to Vernon where you'll then catch a shuttle bus, taxi, or bike to Monet's Gardens (it's about 3 miles away). Don't worry about finding your way – the buses will be very well marked since this is a major attraction.

Photo by Baptiste RIFFARD on Unsplash.
Monet's Gardens include a flower garden called Clos Normand in front of the house, and a Japanese-inspired water garden on the other side of the street (which is where you'll find the famous Japanese bridge from Monet's paintings). The gardens are particularly beautiful when everything is in bloom, which is why I recommend them as a day trip from Paris during summer or spring months.
Versailles
Versailles is one of the most popular day trips from Paris. It's famous for its majestic palace and gorgeous gardens.
You can easily reach Versailles by metro or RER, just head to your nearest station and buy a ticket to Versailles-Chateau – Rive Gauche. Once you get off at this station, just follow the crowds to the Palace of Versailles.

Photo by Vitor Pinto on Unsplash.
Bear in mind that the grounds of Versailles are massive – like, over 2000 acres massive. So you'll have to prioritize your visit: do you want to spend more time inside the palace, taking in all of the art and architecture? Or would you rather focus on exploring the gardens and woods? Either way, plan on spending a full day at this site and start early!
Summer is by far the busiest time of year at Versailles, so if you're visiting during this time, I'd advise spending the first half of the day in the gardens and then entering the palace later in the day (like mid-afternoon) to minimize your wait time.
Book your Paris day trip below:
Day 4 – Sunrise at Trocadero & More Sightseeing
Start off the day with sunrise at Trocadero, one of the most picture-perfect spots in Paris. This is where you go to get photos on the stairs with the Eiffel Tower in the distance. If you're lucky, you'll catch a magnificent sunrise over the Eiffel Tower; if it's lackluster, then at least you'll have that soft early morning light for more flattering photos, plus no crowds to deal with.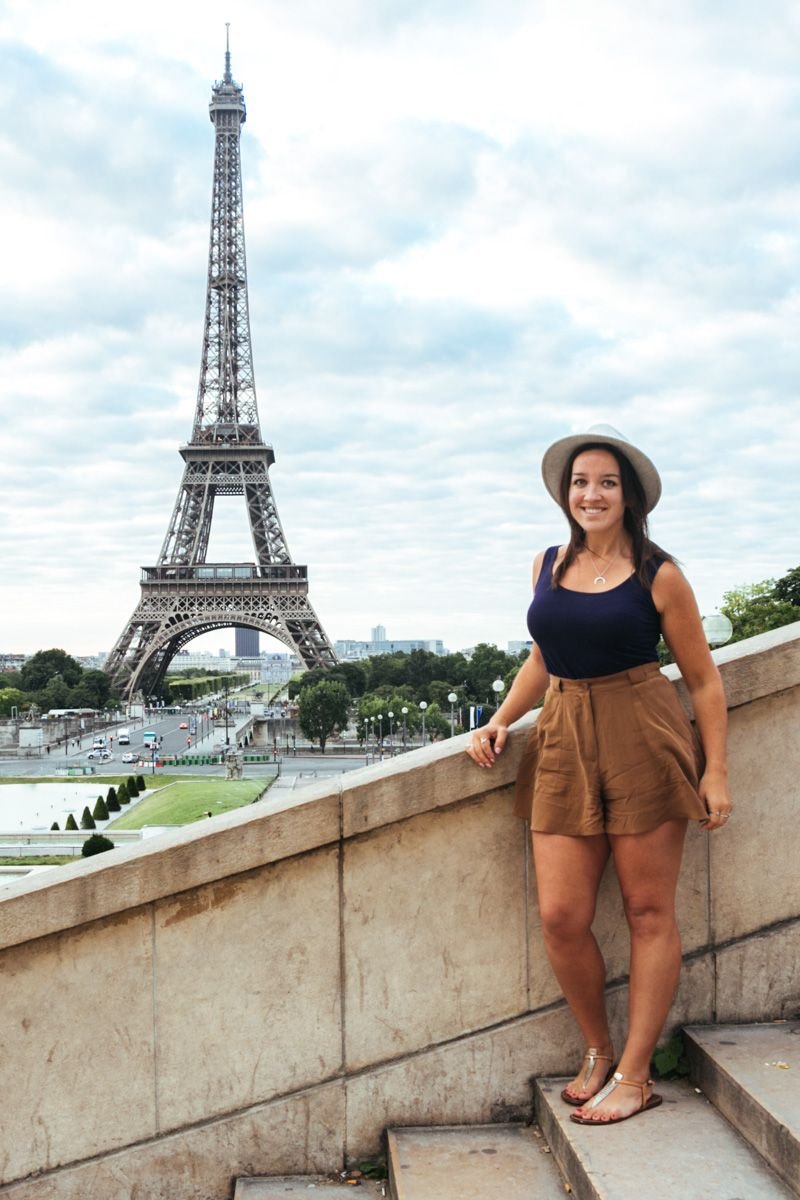 Spend your last day in Paris hitting any of the sights that you haven't seen yet that are on your Paris bucket list, such as:
The Louvre
Musée d'Orsay
Arc de Triumph
Galerie Vivienne
Galeries Lafayette
Printemps Rooftop Terrace
The Marais (4th arrondissement)
Rue Crémieux
Need more ideas for things to do on your itinerary for 4 days in Paris?
READ MORE: 10 Of My Favorite Paris Things
When you've had your fill of sightseeing, grab some food and drink and head to the Luxembourg Gardens to enjoy the end of your itinerary for 4 days in Paris.
Need more than 4 days to explore Paris? Considering making Paris your permanent home? Check out the available mid-to-long-term accommodation in the City of Light and buy yourself some more time to feel like a Parisian.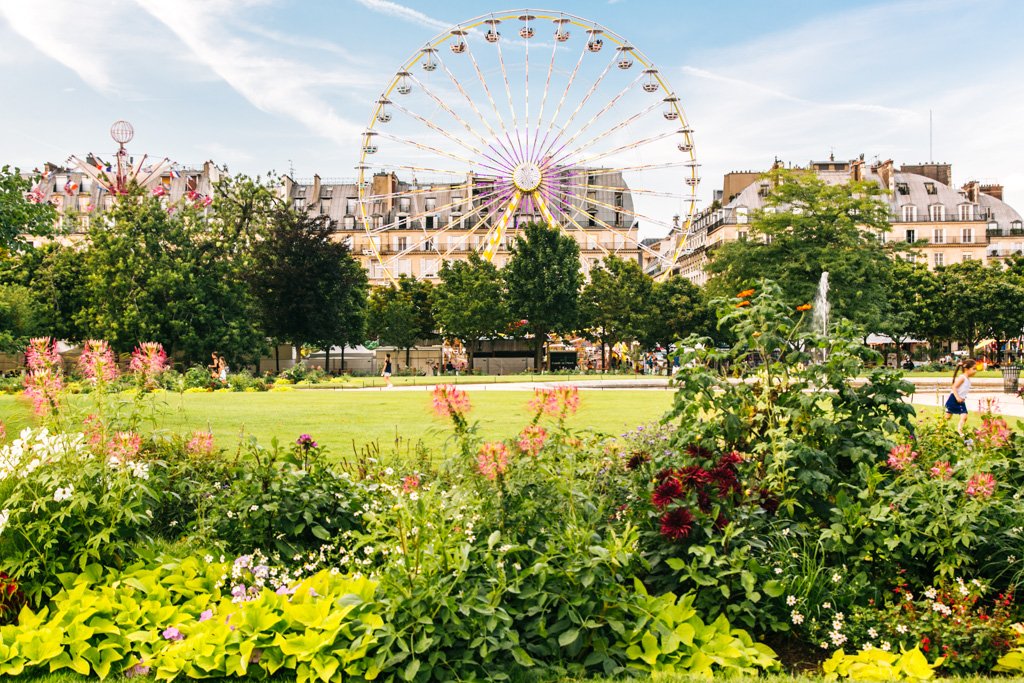 Pin it!