I don't have fuzzy, happy memories of the couple days I spent in Amsterdam in 2010 – and no, it's not because I refrained from indulging in the "coffee shops" there!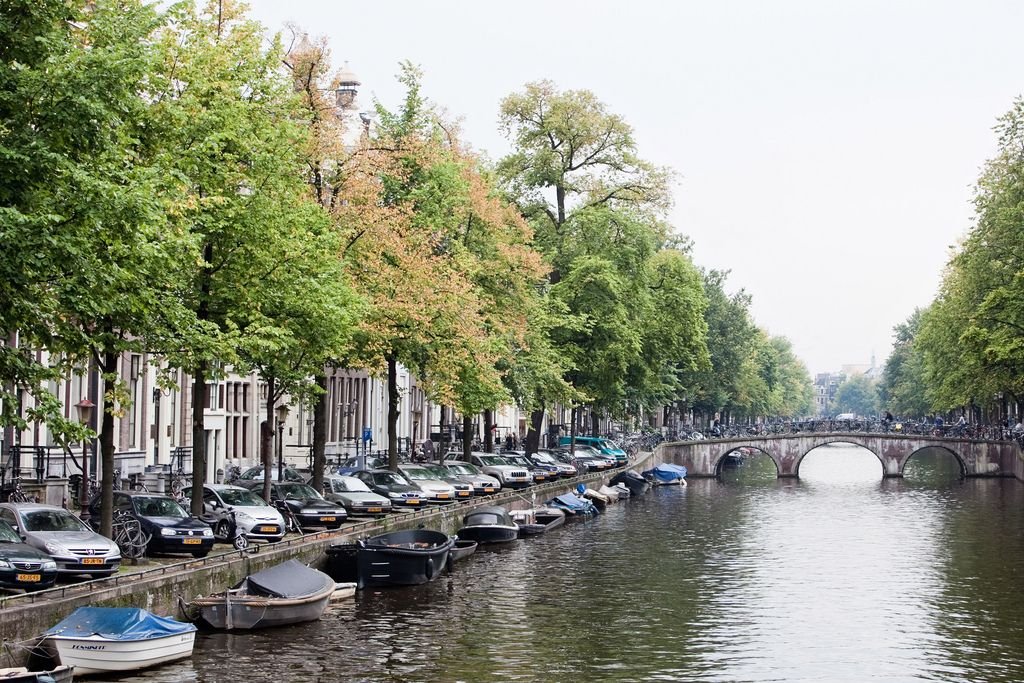 It was great reuniting with my Dutch friend Melvin (from 2006 in Sydney, last seen in 2008 in London) in the Netherlands, but neither of us were really feeling Amsterdam. While staying in Amsterdam we roamed the canals, toured the Anne Frank Museum, and popped inside the Van Gogh Museum, yet still we were impermeable to the city's charm.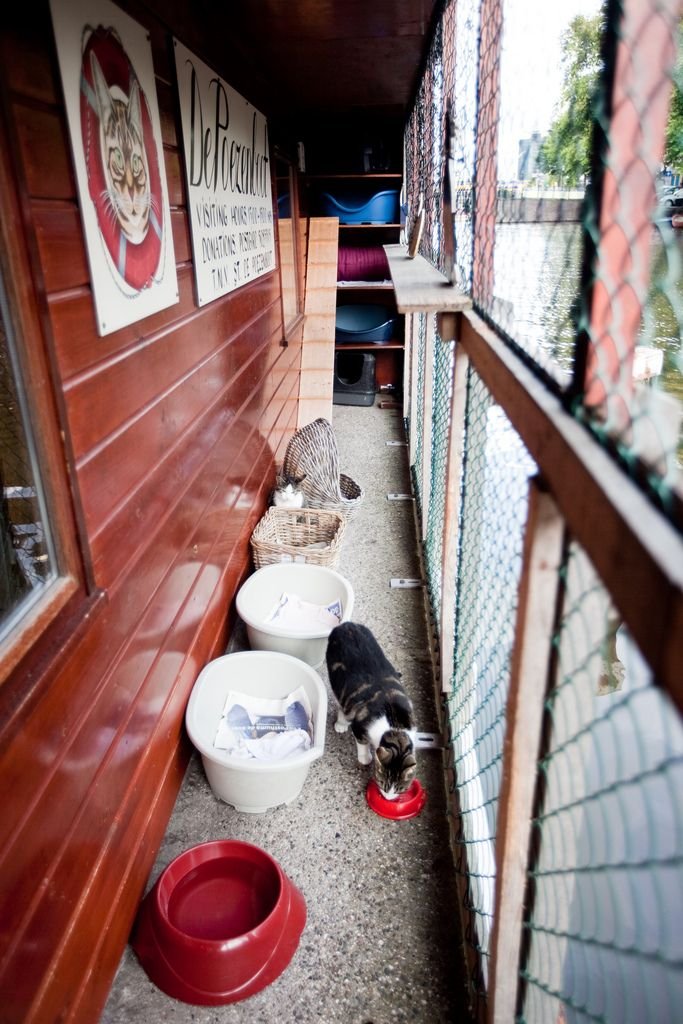 Enter De Poezenboot
God knows how I found out about it, but high on my Free Things To Do In Amsterdam list was paying a visit to De Poezenboot, a cat shelter on a boat. Sadly it's more successful as a tourist attraction than an adoption center, but donations and purchases from visitors help support the Cat Boat so it can continue providing a home for stray and abandoned cats.
And so I was a shameless tourist, oohing and ahhing over all the kitties on the Cat Boat in one of Amsterdam's canals. Most of them, unfortunately, were not very friendly. It's definitely not the kind of shelter where you're encouraged to play with the cats and give them some love and attention.
Nevertheless, I loved visiting the Cat Boat in Amsterdam. It's the one thing that really sticks out when I think back on my time spent there. It's a unique attraction worth visiting especially if you love cats like I do! :)
De Poezenboot is open to visitors from 1-3pm daily (except Wednesday and Sunday) and is located at Singel 38/G, just a 10 minute walk from the train station.
Looking for accommodation in Amsterdam? Check out HousingAnywhere to find a nice place to stay.