I doubt anyone gets as much enjoyment out of my coffee posts as I do, but on the off chance that a fellow coffee snob happens to be in a city that I've written a coffee shop roundup for, someone else may actually read through and appreciate them! If nothing else, it gives me an excuse to actually use the bazillion photos I've accumulated of flat whites and latte art :)
At any rate, my Sydney coffee shops post has been a way, way long time coming. Sydney is where my coffee obsession was born, some 9 years ago. Some of my favorite cafes from back then are still thriving in this city today, and that makes me extremely happy.
If you're in Sydney, here's where you should go to sample the best third wave coffee around —
Gertrude & Alice (Bondi Beach)
Picture a cozy little used bookstore with a few tables and comfy chairs spread out in front of copious bookshelves. Then throw in the tantalizing aroma of herbed sandwiches and coffee and the best flat white in the eastern suburbs. If Gertrude & Alice had wifi, I'm fairly certain I'd have taken up permanent residence in this glorious Bondi nook. It's eerily similar to Sappho Books in Glebe, just without the graffiti or generous seating. I love browsing the sale bins by the store entrance – I once snagged a stack of Australian-themed cards, and if I had any space to store books I'd have hoarded a bunch of those, too. Gertrude & Alice is a must-do for any coffee snob or book fiend!
Reuben Hills (Surry Hills)
I stopped in at Reuben Hills once to grab a bag of beans and vowed to come back sometime to eat. I also vowed to stop in for their free Friday morning coffee cupping. Sadly neither happened before I left Sydney, but they're on the list for my next round in town!
In addition to knowing their stuff when it comes to coffee, Reuben Hills is more than proficient at brunch. But perhaps best of all is the beautiful space they have: it's got a great atmosphere for catching up with friends over eggs and coffee.
Paramount Coffee Project (Surry Hills)
Paramount is another great brunch spot, but they also make some stellar coffee. You can either sit at the bar with your cup, or grab a table in their "industrial-chic" cafe space. The Paramount building itself is super nice, so if nothing else you should pop in to take a peek and grab a takeaway coffee. As an added bonus: if you're into cycling or movies, there's a Tokyo Bikes shop in the back and Golden Age Cinema downstairs.
Toby's Estate (Wooloomooloo, Chippendale)
Even though Toby's Estate is kind of old news (we have it in NYC), I can't NOT include them in this roundup. I've visited their coffee shops in Sydney, Melbourne, and Brooklyn, and they are all consistently hipster-chic, fabulous spaces in which to wile away an afternoon. I'm very partial to their pourovers, but they kill it with espresso drinks as well. I have fond memories of ordering a large latte back when I was a Sydney Uni student and drinking my coffee in what was a bowl-sized cup. Amazing. Highly recommend Toby's!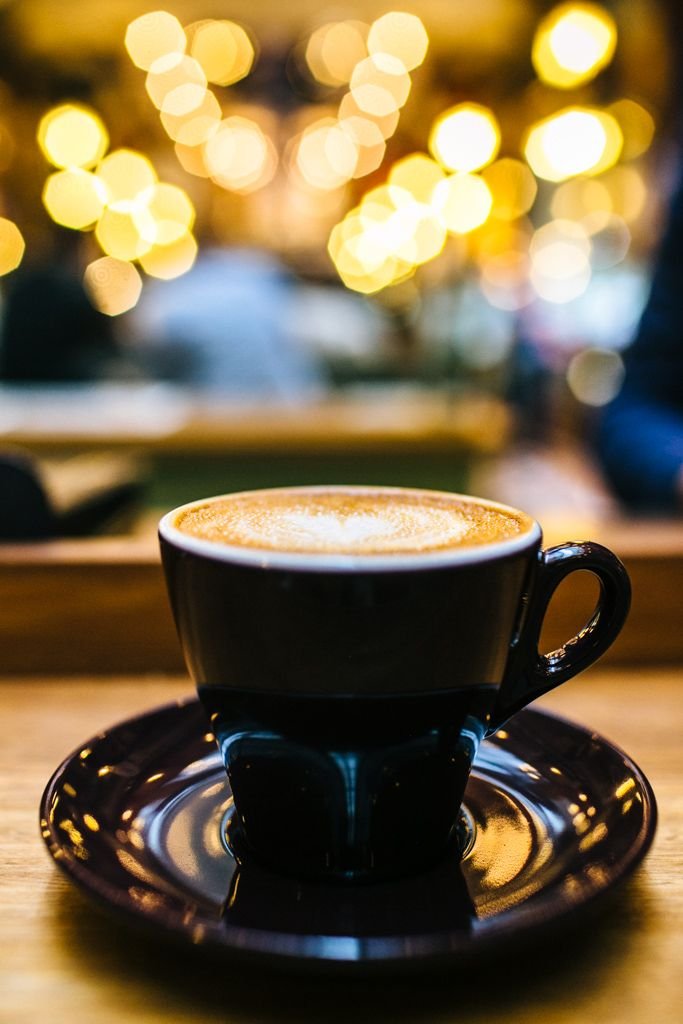 Barefoot Coffee Traders (Manly)
I dig this coffee shop so much that I make a point to stop here whenever I make the trek up to Manly Beach. This cozy, open-air cafe does a solid latte and their baristas are really friendly. Barefoot is too small to function as a workspace, but it's perfect for escaping the sun for a hot minute to enjoy a great cup of coffee.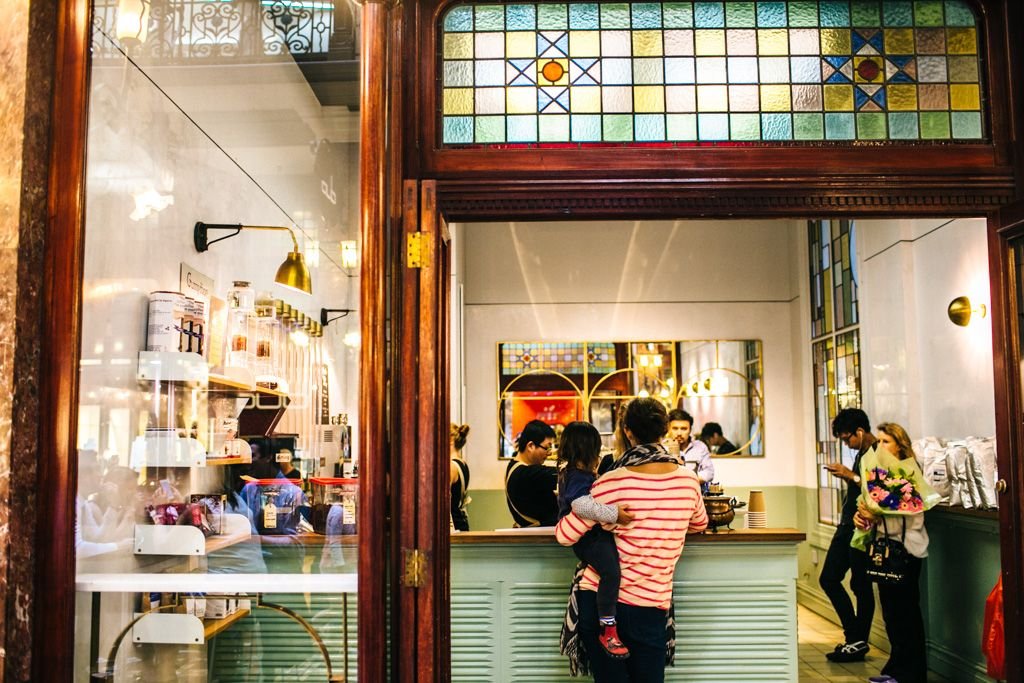 Gumption Coffee (CBD)
Behold, the best place to grab coffee in the city center: Gumption. If you work in the CBD or happen to find yourself there for some other reason, pop into The Strand (the beautiful, ornate shopping arcade) and hit up Shop #11. Their Asian baristas have served me up some seriously good long blacks and flat whites (I don't know why, but every time I've been there, it's been an all-Asian barista team). It's best suited for takeaway coffee, but if there's a free seat outside, it's worth sitting in the gorgeous arcade sipping your cuppa. And bonus: The Strand has free public wifi, so theoretically you could come here with your laptop outside of peak hours and get some work done (though it's not really designed to be a workspace).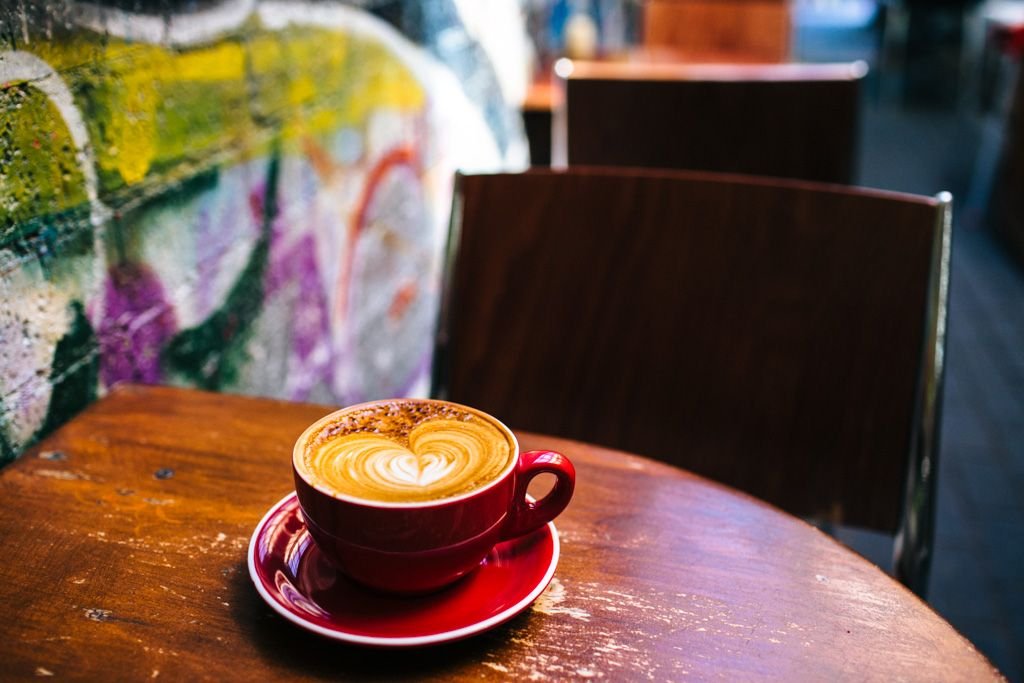 Sappho Books (Glebe)
Sappho Books is where my coffee obsession began, way back in 2006. I was elated to find it looking, smelling, and tasting exactly the same in 2015. Part used bookstore and part coffee shop, you can browse the shelves before tucking into a cappuccino at a table in the graffiti-adorned courtyard. I was pleased to see that now, come evening, Sappho morphs into a wine bar. As if this place didn't already have enough to keep me coming back daily!
A word of note about working at this coffee shop: no laptops are allowed here on weekends (to deter students from taking up prime real estate at peak times), and there's no wifi. The signs they had posted when I visited in early 2015 were borderline snarky, but I'm choosing not to be offended because my love for Sappho Books is undying.
Campos Coffee (Newtown)
Campos coffee is akin to nectar from the gods. Numerous coffee shops around both Sydney and Melbourne brew coffee with Campos beans, that's how good they are. Hell, I brew my morning coffee with Campos beans. Their tiny Newtown outpost is suitable for grabbing a quick cup and scurrying off, though I've sat alone at the bar by the window a few times and enjoyed a flat white.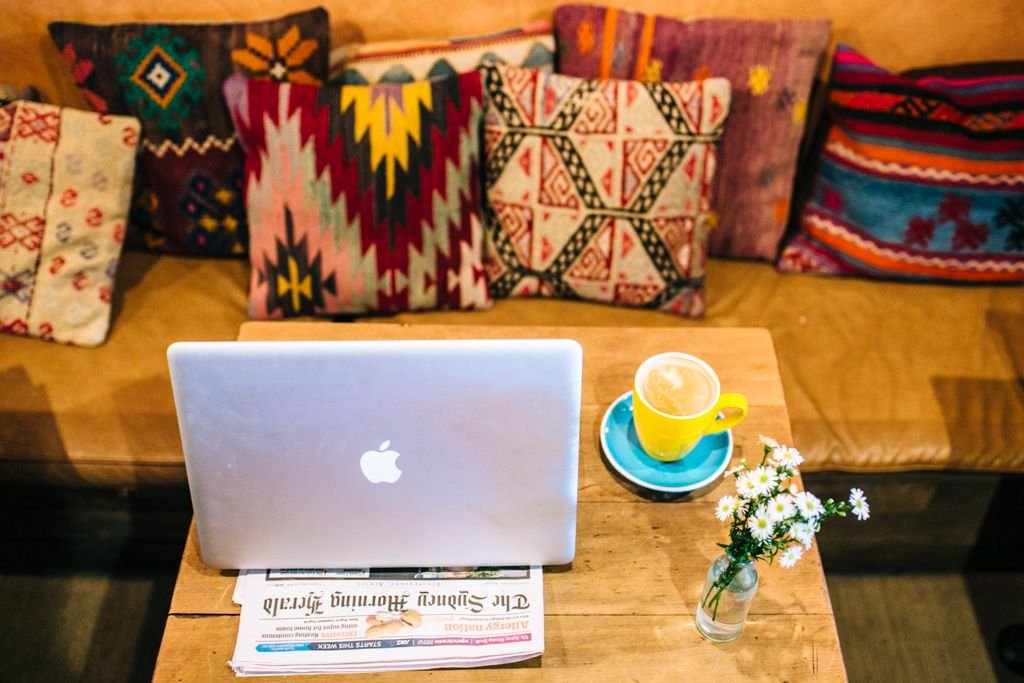 Mecca (Alexandria)
I found out about Mecca thanks to Lonely Planet – no, not from their Sydney or Australia guidebooks, but because I was invited to attend the launch for their new book, Lonely Planet's Global Coffee Tour, which was held at this cafe. They treated us to a coffee cupping as well, since Mecca is also a roastery and produces/sells their own beans.
After sampling several of their beans and returning multiple times to order a takeaway flat white on the way out of the city for weekend camping trips, I can confidently confirm that Mecca serves Melbourne-caliber coffee in a gorgeous, well-lit space. I would definitely make this my digital workspace if I didn't live an hour away by public transport. If you're not eager to make the trek out to Alexandria either, Mecca also has a cafe in the CBD that's open on weekdays.
Check out my other coffee shop round ups: Brooklyn // San Francisco // Montreal // London // Budapest