I didn't expect much from Budapest apart from thermal baths and ruin bars, but I gave myself 9 full days there to thoroughly enjoy those things while catching up on all the work I didn't do while frolicking around France the previous couple weeks.
I'm so glad I did because WOW does Budapest pack a punch. Like yes, I did get my work done, but it was way more tempting than I thought it'd be to ditch it in favor of exploring the city.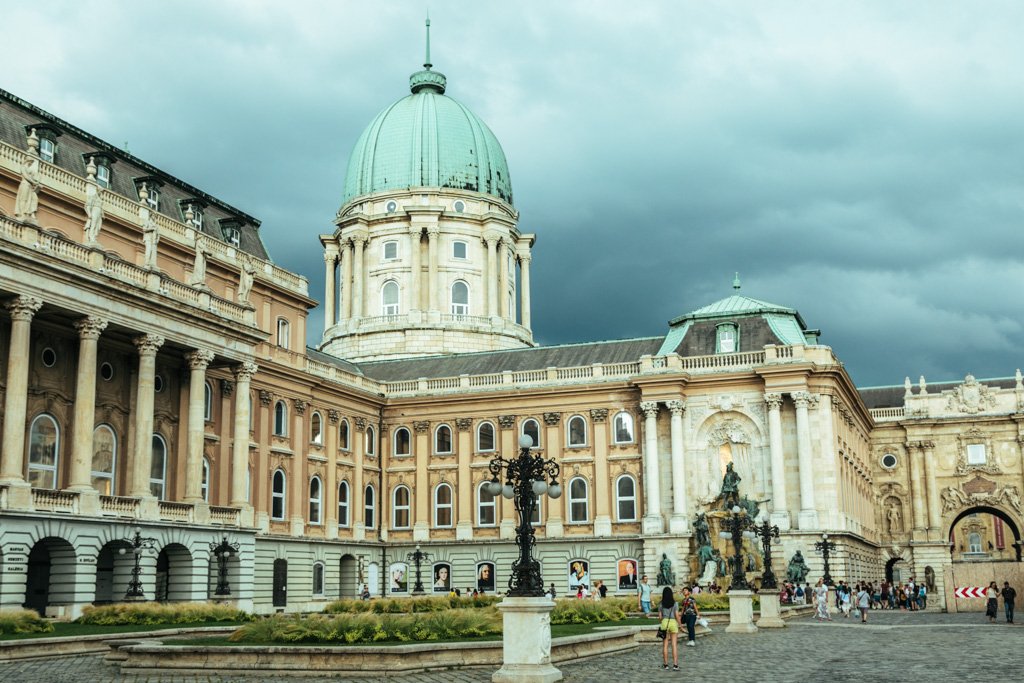 Buda Castle.
There are so many cool things to do in Budapest. You've got your touristy stuff, sure, but there are loads of other quirky and interesting things to do in this city that will delight you if you're more of an off-the-beaten-path kind of traveler.
From history to architecture to food, there's something for everyone in Budapest. Here are a few of my personal favorites, plus a few more that I think you'll enjoy:
Speciality Coffee Scene
This just in: Budapest is an incredible place to be if you're a digital nomad and a coffee snob. I was so happy to see signs for "specialty coffee" outside of what seemed like every other cafe in the city. Specialty coffee is another term for third wave coffee, which basically translates to high quality coffee. Of course the quality also depends on the baristas' skills, but in general: cafes advertising specialty coffee are a safe bet if you want a decent cup of Joe.
What's more is that every single coffee shop I frequented offered both wifi and outlets for laptop users, a combo that's not as common as a freelancer might hope. AND… none of them were remotely crowded, which meant I could sit there as long as I liked without feeling guilty about hogging a table for hours on end. Thank you Budapest for making my work life immensely easier!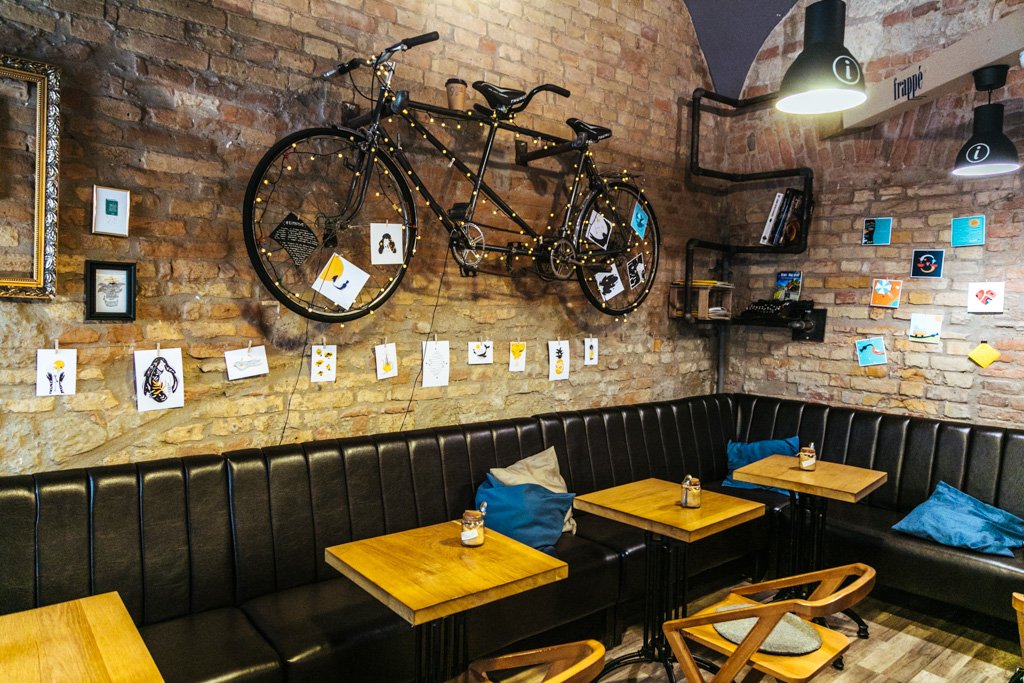 9BAR has some of the best coffee in Budapest, with a hipster vibe to boot.
If you're a coffee snob like me, then I'd recommend looking at reviews on Google Maps before popping in for a cup. The ones with hundreds of near-5 star reviews are likely the most legit. There were so many of these that I wasn't even able to make my way through them all during my stint in Budapest. And I'm not even kidding when I say I had a few cups of Melbourne-caliber coffee here. Blew my damn mind!
And don't worry, you know I'll be writing another post on where to find the best coffee in Budapest! In the meantime, my top picks are Kontakt, 9BAR, and Little Melbourne.
Thermal Baths
Thermal bathing is one of the things Budapest is most known for, and you'd be missing out bigtime if you didn't partake in the bathing culture there during your visit. From saunas to steam rooms, cold pools to hot pools, each of the bath houses is a maze of bathing options (and yes, you'll likely get lost several times during your visit, but that's part of the fun).

Szechenyi Thermal Baths.
Some of the baths are quite touristy (e.g. Szechenyi, Gellert), but the lesser-known ones tend to be mostly frequented by locals – so just head to those if you want to avoid tourists. That said, the most popular baths are the most beautiful ones, and I'm a sucker for beauty so I had to hit them up.
I visited 3 of the thermal baths and found that Gellert is the most beautiful, Szechenyi is overrated (but you can't *not* hit up the iconic yellow outdoor pools there), and Rudas is more local and has a stellar view of the city. I honestly loved them all!
Pro tip: visit the popular baths in the morning (before 11am) to avoid the crowds! Most of the baths offer a cheaper rate for morning bathing as well, which is an added bonus.
CLICK TO SKIP THE LINE AT SZECHENYI BATH.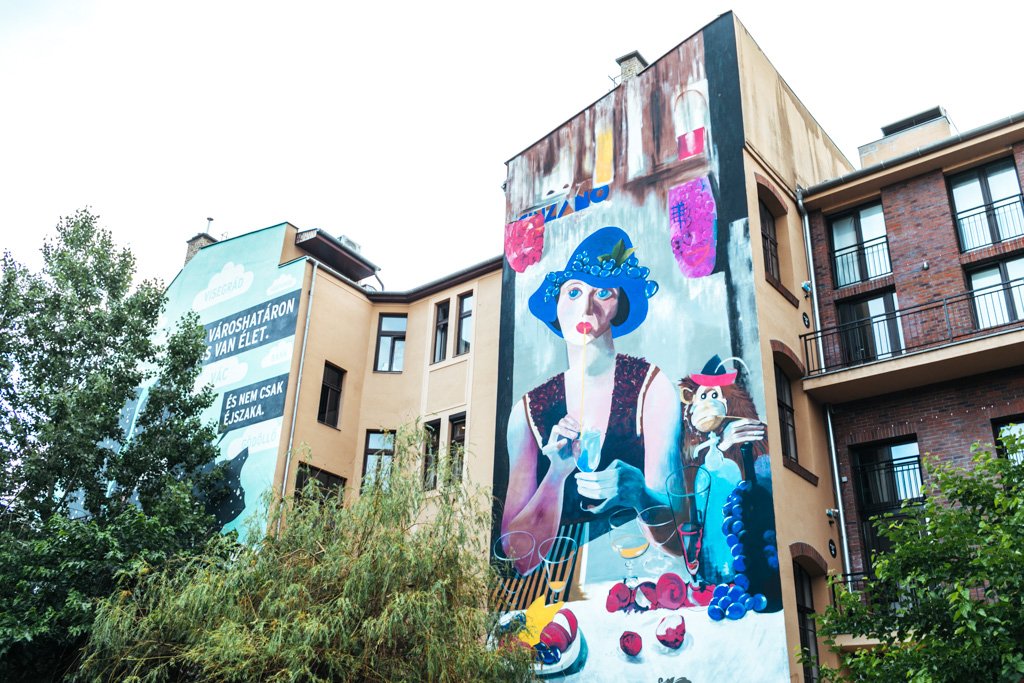 Street Art
Budapest's street art is neither world-class nor plentiful, but I enjoyed the works I was able to track down during my city wanderings. Most of it is concentrated around the Jewish district, which is near the city center, and there's also a fair amount on or under bridges.
Follow the map on this site to find all the different street art pieces around Budapest!
Sunset + The 3 Big Buildings in Buda
The mighty Danube River splits Budapest into two parts: Buda and Pest. Most of the city's attractions and accommodation can be found on the Pest side, but it's very worth crossing over to the hilly Buda side to explore The Fisherman's Bastion, Buda Castle, and Citdella.
Not only do you have a couple of gorgeous fortresses and a palace to ogle, but you also have some sensational views over the Danube and the city. I'd recommend going either early in the morning in the order I've listed these 3 spots (which is the only way to avoid the inevitable crowds), or going later in the day and ending up at one of them to watch the sunset.

Sunset from Gellert Hill.
Personally, I enjoyed the view from Buda Castle the most (plus the building itself is so damn majestic!), but I think the best place to watch the sunset in Budapest is Gellert Hill, which is the nature preserve in which you'll find Citadella. The park has a bunch of trails, some of which have little side nooks overlooking the river that make for a fantastic (and private) spot to take in the sunset.
Cycling
Budapest is a very walkable city, but it's quite bike-able as well… at least on the Pest side. If you're not staying in the city center, or want to cross over to the other side of the river, cycling will likely be the quickest way for you to get around. It took me less than 30 minutes to get from my Airbnb to Gellert Bath, which would have taken an hour on foot or 40 minutes by public transport.
Luckily there are plenty of bikes for rent around the city. Budapest's official bike sharing system is BuBi and only costs 500 HUF (< US$2) for a 24-hour pass. This works best if you're just making short trips on bike, i.e. to get from Point A to Point B, as you get charged for any ride over 30 minutes. Donkey Bike is another similar bike sharing system, but it charges per ride rather than by time – so it may be better for longer rides.
If you'd rather have a higher quality bike to ride around more extensively, you're better off renting one from a bike shop. Budapest Bike offers bike rentals starting at 3500 HUF/day (US$12).
CLICK TO BOOK A BUDAPEST BIKE TOUR.
Hungarian Treats
What better excuse to stuff your face with greasy fried food than to sample some Hungarian delicacies in the name of culture?
If you like savory treats, you'll probably want to try langos, which essentially deep fried dough topped with sour cream and cheese. I'm not into cream cheese so I opted out; my friend tried it and said it was good but a bit "too much".
And if you prefer sweet treats, definitely snag some chimney cake. Street vendors sell them with all sorts of fillings, but I got my chocolate-filled one from a pretty legit bakery for about half the price. It was nothing short of orgasmic and diabetes-inducing.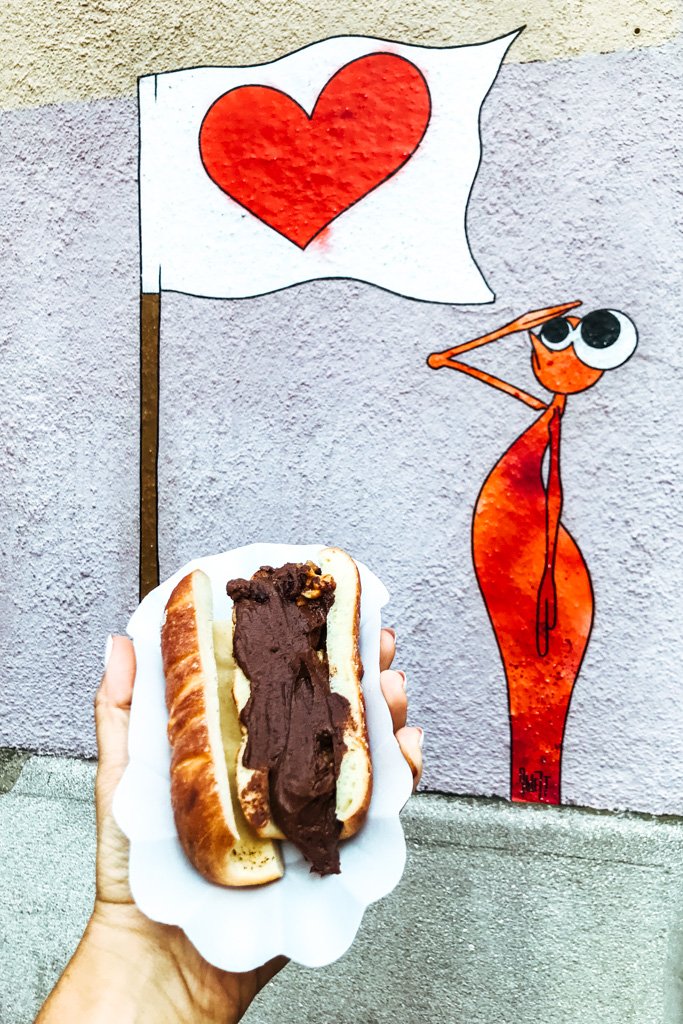 Chimney cake, or chocolate hotdog?
CLICK TO BOOK A BUDAPEST FOOD & WINE TOUR.
Quirky Museums
Budapest hosts an inordinate number of museums. Sure, there are some lovely fine art and modern art museums that are worth a visit… but you can find those in most any European capital city.
What you might not see elsewhere, though, are these especially quirky museums:
A museum containing 130 vintage video game machines? Sounds more like a glorified game room than a museum, but either way: what a cool place to take a date, or your nerdy brother!
Visitor Info: Open Wed-Fri 4pm-12am, Sat 2pm-12am, Sun 10am-10pm // 3000 HUF (~US$10) for unlimited plays
Apparently the Royal Hungarian Post was kind of a big deal back in the day (aka 2 centuries ago). This museum is a recreation of a 19th century post office and celebrates the history of the Post.
Visitor Info: Open Tues-Sun 10am-6pm // 500 HUF (~US$2)
This one's more for the kids (and perhaps kids at heart). Visitors journey through the world of Hungarian fairytales, reading stories and completing tasks that demonstrate their comprehension of the literature.
Visitor Info: Open Thurs 10am-6pm, Sat 10am-5pm, Sun 10am-1pm // 600 HUF (~US$2) adults, 400 HUF children (~US$1)
Here you'll learn everything you never wanted to know about Hungary's crop history, and you'll get to see a yurt, a room full of antlers, and over 200,000 tools and artifacts.
Visitor Info: Open Tues-Fri 10am-4pm, Sat-Sun 10am-5pm // 1600 HUF (~US$5.50)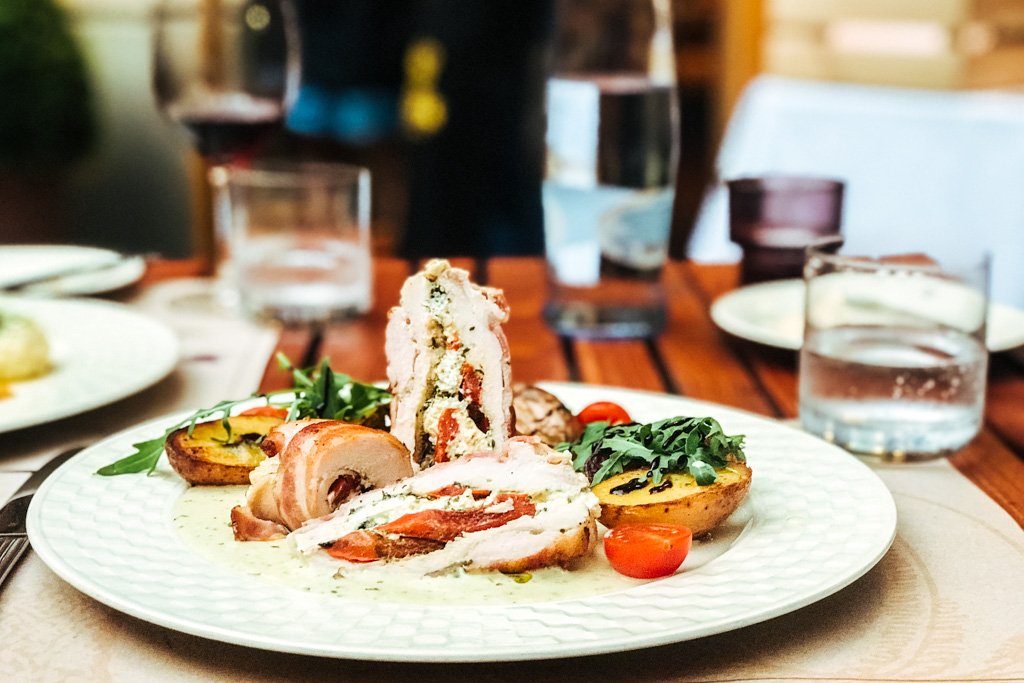 Dining at Barack es Silva etterem.
Cheap & Delicious Eats
One thing that really impressed the socks off of me was the plethora of dining options in Budapest. Not only does this city seem to have every imaginable cuisine on offer… but at a high quality and a low price.
I'd say I routinely spent about 40-60% of what I normally would per meal back in AUS/US. I know it totally comes down to privilege for me to think that a country's prices are super low, and I acknowledge that. But at the same time, getting high quality goods/services at a phenomenally low price makes me feel like a QUEEN. That said, if you come from a more "expensive" country, you can eat exceedingly well in this Central European city. I had so many incredible meals here!
Here are some of my favorite restaurants in Budapest:
Iguana – really good Mexican food (though not as cheap as most other restaurants)
Falafelbar – cheap and delicious falafel sandwiches in the middle of the city
Kozmosz Vegán Étterem – what I declare to be the best vegan cafe in Budapest, where I enjoyed the best bean burger of my LIFE as well as some really incredible Kombucha
Tokmag Vegan Street Food – a takeaway vegan cafe with yummy burgers and juices
Barack es Silva etterem – rather than file this under "cheap eats", I'd categorize this as "classic Hungarian fare". A really cute restaurant with live music that's an excellent choice if you want to sample some good Hungarian dishes.
Haveli – also not the cheapest, but definitely high quality Indian food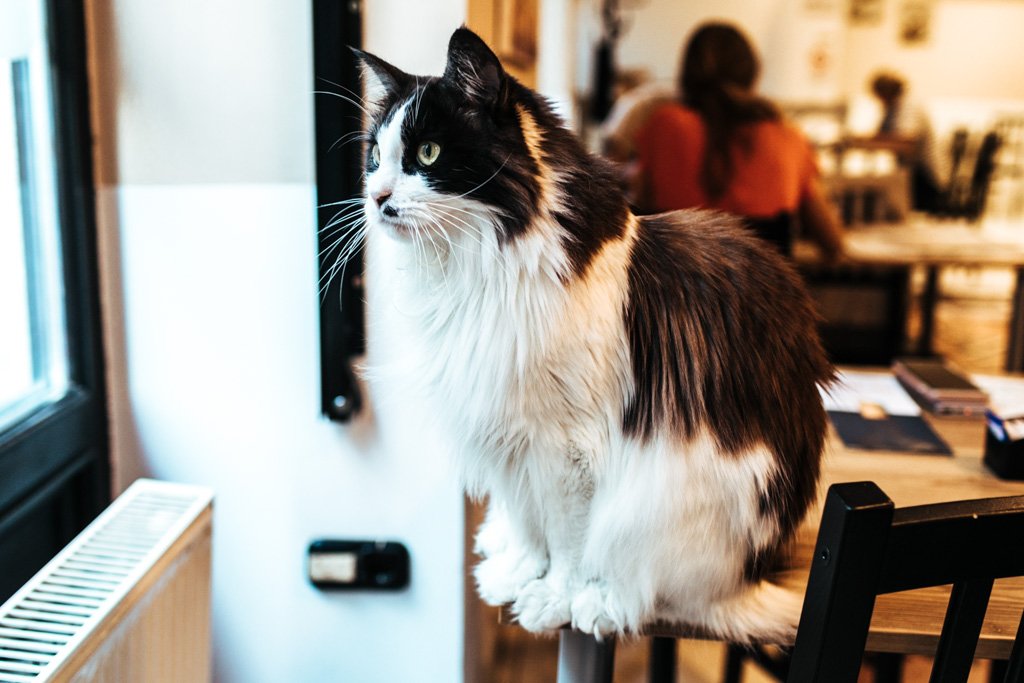 Cat Cafe
Cat cafes definitely aren't specific to Budapest, but I think this one is worth visiting if you're a feline lover like I am. There seemed to be more cats roaming around the cafe than at other ones I've visited, and some of them would even hop up onto chairs and tables to dine with you. UGH SO CUTE.
Pro tip: insist on a table in the front room and wait for it if necessary. Most of the cats hang out here rather than in the other rooms.
Visitor Info: Open daily 10am-9pm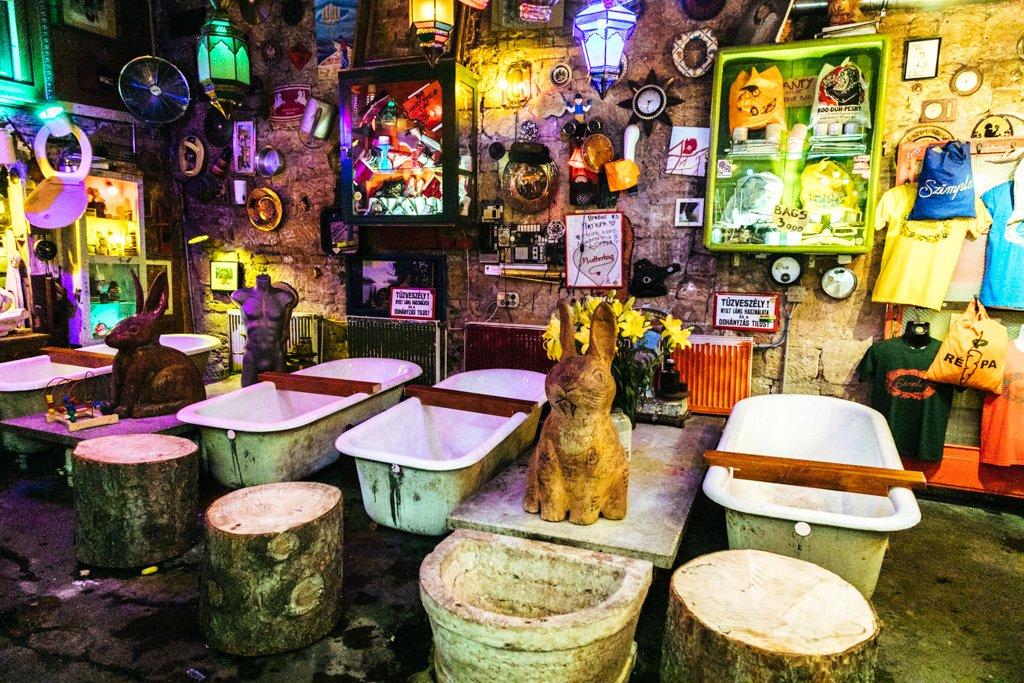 Szimpla Kert.
Ruin Bars
Budapest's "ruin bars" have become a popular tourist attraction in the past decade or two. Who would've thought that furnishing an old abandoned building with vintage mismatched decor and turning it into a watering hole would be such a big deal?
I always tell my friends, the only way you can get me to a bar is if there's something really interesting to see/do there apart from drinking (or if it's their birthday), since I'm not much of a drinker and loud crowded spaces make me wanna curl up in the fetal and cry a little.
But let me tell you: I LOVED hanging out at Szimpla Kert, one of the most popular ruin bars in Budapest. With bath tubs replacing chairs in one room, test tubes and beakers at one of the counters, and graffiti all over the bathroom walls (both inside and out), there was just so much to look at. We probably spent more time wandering around exploring the different rooms than we did sitting and drinking.
Pro tip: Visit the ruin bars during the day rather than at night for a much more chilled out experience.
CLICK TO BOOK A BUDAPEST SMALL GROUP RUIN BAR TOUR.
Pin it!