Would you believe me if I told you that my recent 3.5 week trip to France and Italy only cost me $411?
Well it's true! Obviously if we're looking at raw spend, my expenses totaled way more than that amount. But once you factor in various savings, such as taking a break from the high cost of living in Sydney, having most of my rent covered by subletters while I was away, and booking flights with miles, that number shrinks dramatically – to the point where my bank account hardly even takes a hit.
Allow me to illustrate!
Note: the numbers below are from 27 days of travel (25 days in Europe + 2 days in air transit) and are in US dollars.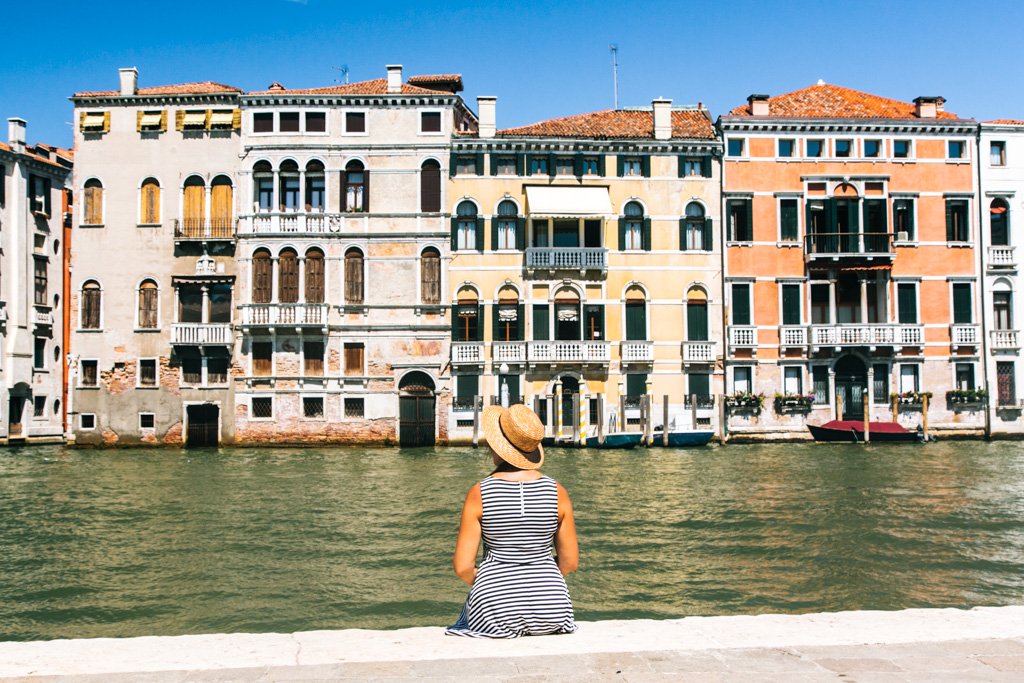 What I Spent: $2529
I'm not going to get overly detailed with what I spent on my Euro Trip, but here are the main expenses I incurred:
$859 on accommodation (mostly Airbnbs, some shared with friends)
$83 on coffee (slightly less than I spend at home)
$598 on transport
$591 on food (about 50% more than I spend at home)
$118 on alcohol (some months I literally spend $0 on drinking; damn you, aperol spritz!)
I booked all of my accommodation and train tickets a few months in advance because I knew I'd be traveling during peak season in Europe and didn't want to run the risk of everything being booked out. Mostly though, I wanted to be done with all the logistical stuff ahead of time so that I wouldn't have to stress over it or spend any of my precious vacation time on it while I was actually in Europe. I admit, it's not my normal whimsical travel style, but I'm so glad I planned ahead for this trip!
One nice side effect was that I often paid less for booking so far ahead: I found some surprisingly cheap yet very well-reviewed rooms on Airbnb in the $30-40 range, and I snagged some really cheap train tickets on some of the routes.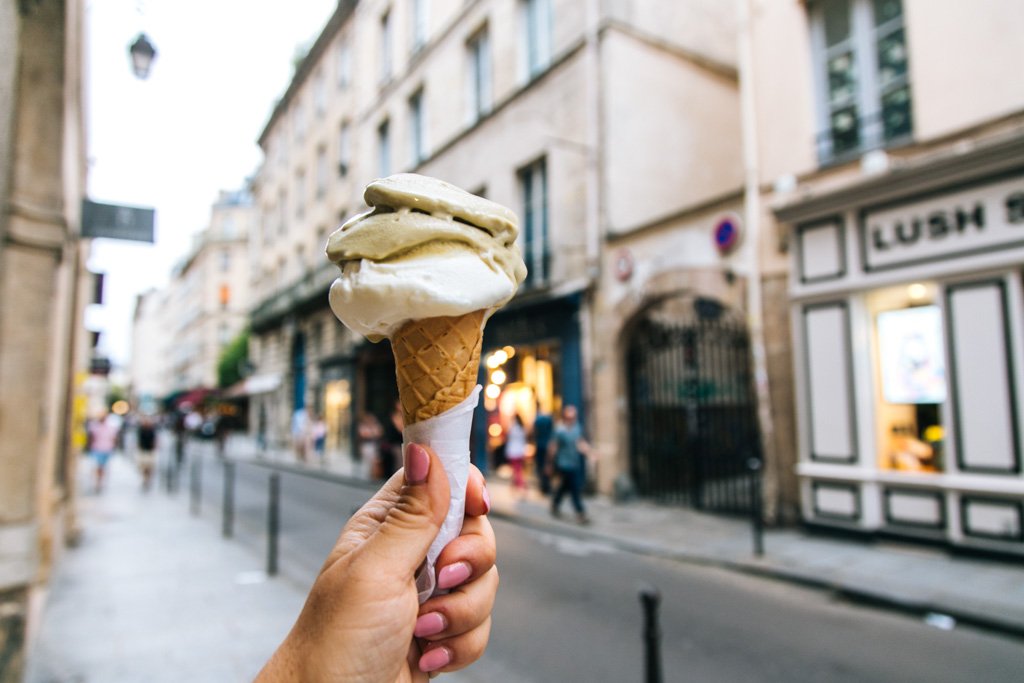 I probably spent way too much on gelato.
What I Didn't Spend Money On: my long haul flight to/from Australia
You might have noticed that the amount I spent on transport looks a little low, given how much moving around I did and how far I traveled. That's because this number does NOT include a roundtrip flight from Australia, which would easily tack on another $2000 or so.
Being the frugal frolicker I am, I didn't pay for my roundtrip flight because I cashed in some air miles I'd been hoarding for a few years. I booked my flights from Sydney to New York and from Milan to Sydney using miles and only paid a couple hundred dollars in taxes and fees for them.
But because I was already going to be flying back to the US for my cousin's wedding, I'd be paying to travel across the world regardless of whether I went to Europe – therefore, I'm not counting this flight toward my Europe expenses.
I did, however, have to book my one-way flight from New York to Paris which cost me $310 – so we'll count that.
HOW TO SAVE MONEY

If you're traveling during peak season, try to book your accommodation and transport well in advance so that you can take advantage of cheaper rates. Sign up for Airbnb using this link and save $40 off your first booking!

Book your overseas flight using credit card points or air miles. My favorite travel hacking strategy is to sign up for a new credit card when they're offering a big sign-up bonus (usually 50,000 free miles), spend whatever it is the minimum spend is to earn this bonus (usually $4000 spent in the first 3 months), and cancel the card before the annual fee is due. I'll then have a massive pool of credit card points from which to transfer to an airline partner and use to book long haul flights that would normally cost me $1000+. Check out The Points Guy to find out which credit cards to sign up for to maximize your travel hacking.

Add on a stopover as part of another trip you're taking already. Going home for a wedding? Flying somewhere for a business trip? Take advantage of the travel expenses that you're already incurring and tack on some extra time to spend near your destination.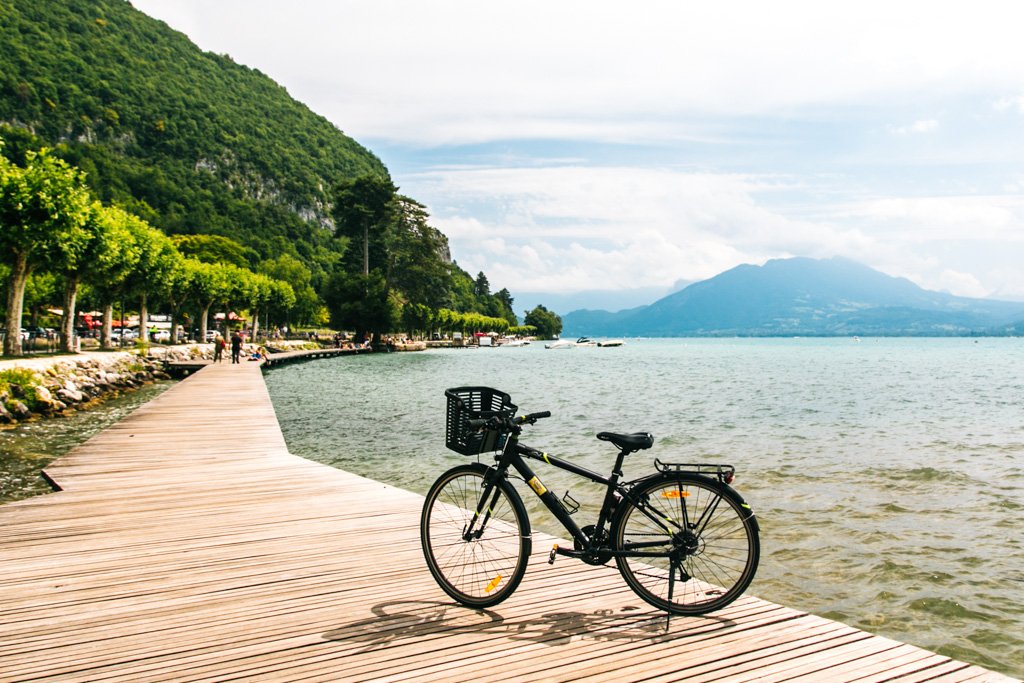 Cycling around Lake Annecy.
What I Saved: $2118
While I did spend $2529 in Europe, that's not really how much I'm out of pocket for spending these 27 days overseas.
What I really care about is how much extra money I spent that I normally wouldn't have, had I been living my "normal" day-to-day life back in Sydney.
Thus, I'll adjust this raw spend for two things:
$1092 that I earned for renting out my room on Airbnb while I was away
$1026 that I *would have* spent on day-to-day expenses in Sydney had I been home during this time. This is based on an average daily spend of $38 (includes food, transport, health, fitness, household goods, shopping, and other miscellaneous expenses; excludes expenses that I have regardless of whether I stay home or travel – e.g. rent, household bills, student loans, web hosting).
That's a total of $2118 that I saved by not living in Sydney during these 27 days.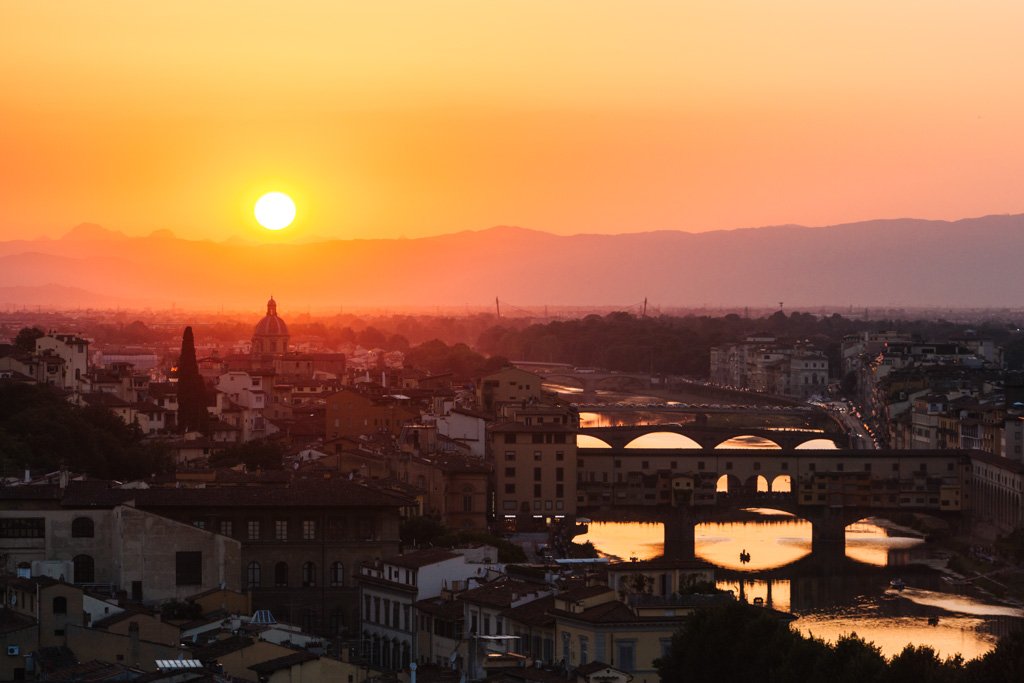 HOW TO MAKE MONEY

Rent out your room while you're traveling overseas. You can post an ad on Craigslist (US) or Gumtree (AUS) or a local Facebook housing group, or become a host on Airbnb so that others can book your room.

HOW TO SAVE MONEY

Leave behind your normal daily expenses if you have a relatively high cost of living and travel to somewhere with a lower cost of living. Pause your gym membership, curb the shopping, cut down on nights out.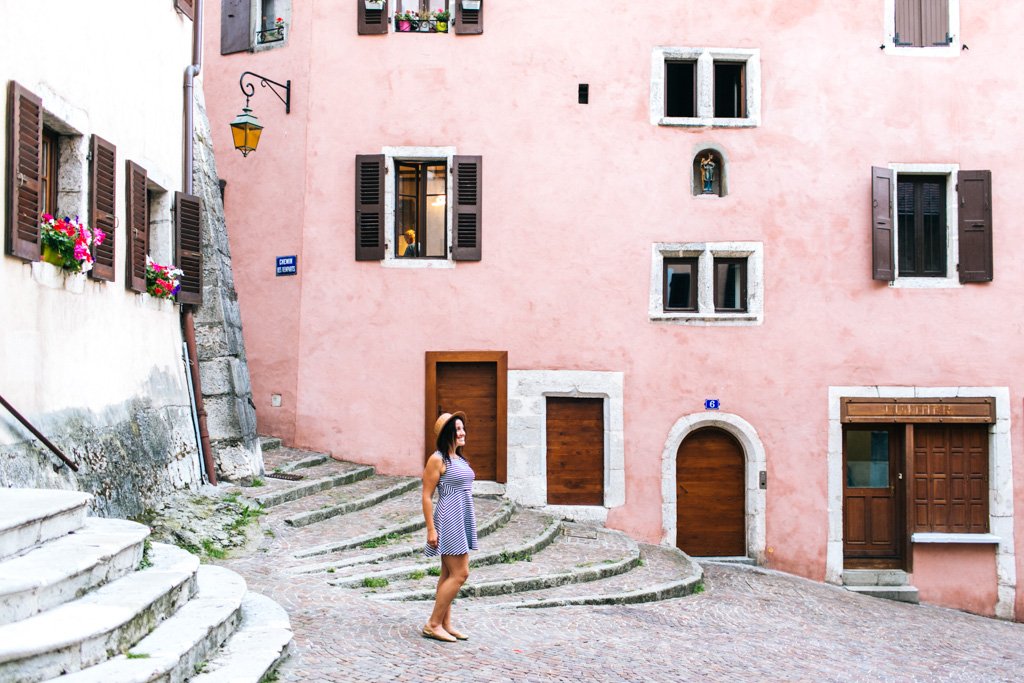 Total Net Spend: $411
So how much extra money did I end up spending because I buggered off to Europe for a few weeks instead of staying in Sydney? Not much at all, it turns out:
Total Spent: $2529
Total Saved: $2118
Total Net Spend: $2529 – $2118 = $411
Conclusion: Travel Doesn't Have To Cost You Much
This isn't the first time I've dropped this truth bomb, and I can assure you it won't be the last. But guys, how often do we write off travel opportunities because we figure we can't afford them?
Honestly, I was in no financial position to go gallivanting overseas this year. I've already spent a large chunk of change on furnishing and moving into a new apartment, tuition for my course, and visa fees. The money situation has been stressful to say the least.
But there's this little thing I like to do called THINKING OUTSIDE THE BOX. Not accepting what's given, getting creative with solutions, and doing things that most other people probably aren't doing. I highly recommend it, particularly when debating between a $4000 trip vs. staying at home. Don't forget about secret option C here! You can make the trip happen for much less money when you get creative and put some effort toward saving money.
Pin it!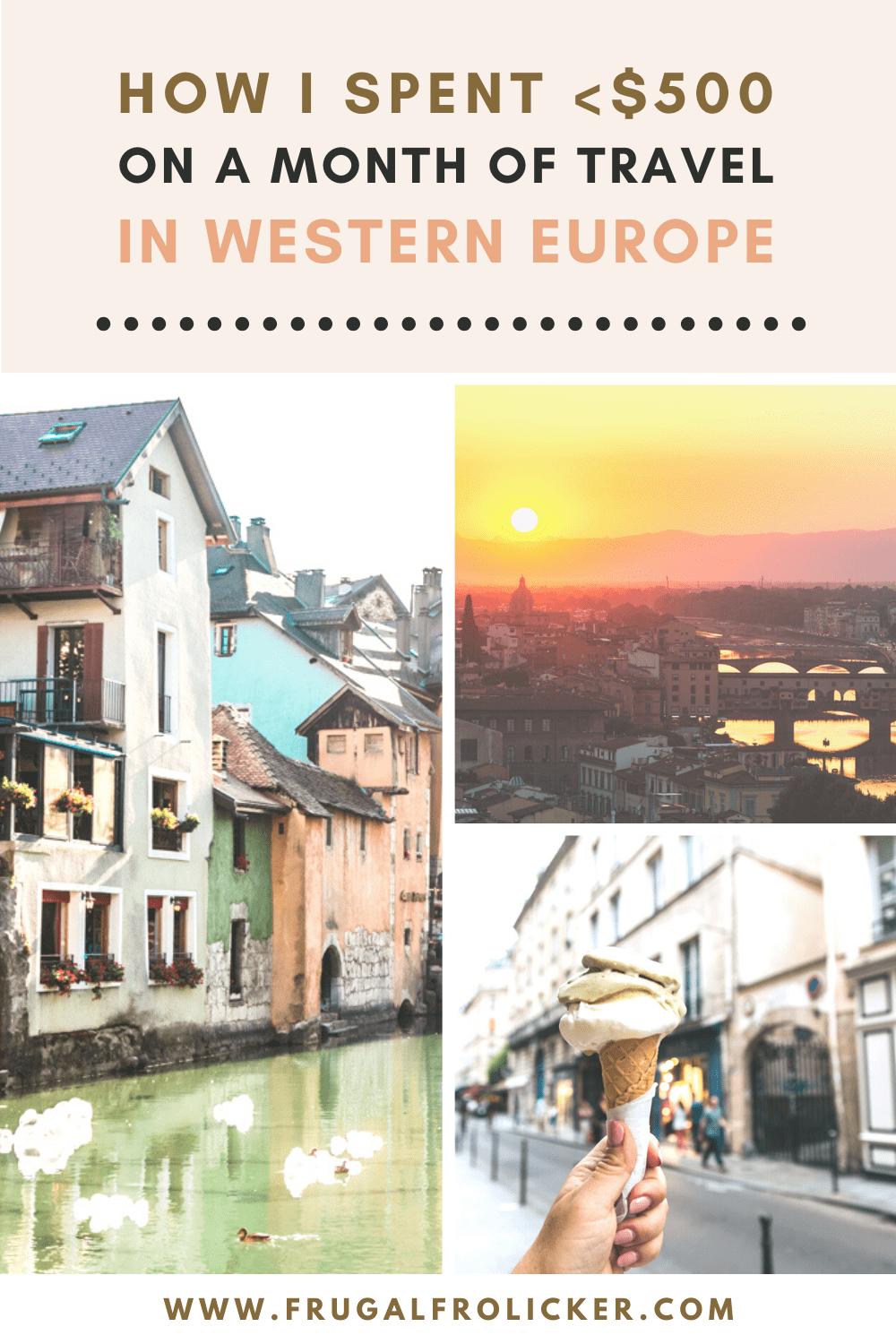 Pin it!