The city of London has enough sightseeing, dining, and shopping opportunities to fill an entire visit, that's for sure. But if you want a break from museum hopping and spending absurd amounts of money, consider a change of scenery for an afternoon and head out to Greenwich. A World Heritage site and home to the Greenwich meridian, this district is easily accessible via boat or DLR just southeast of the city.
Best of all, Greenwich can be done on the cheap – or better yet, free. Pack a lunch and set out for a day of very frugal frolicking!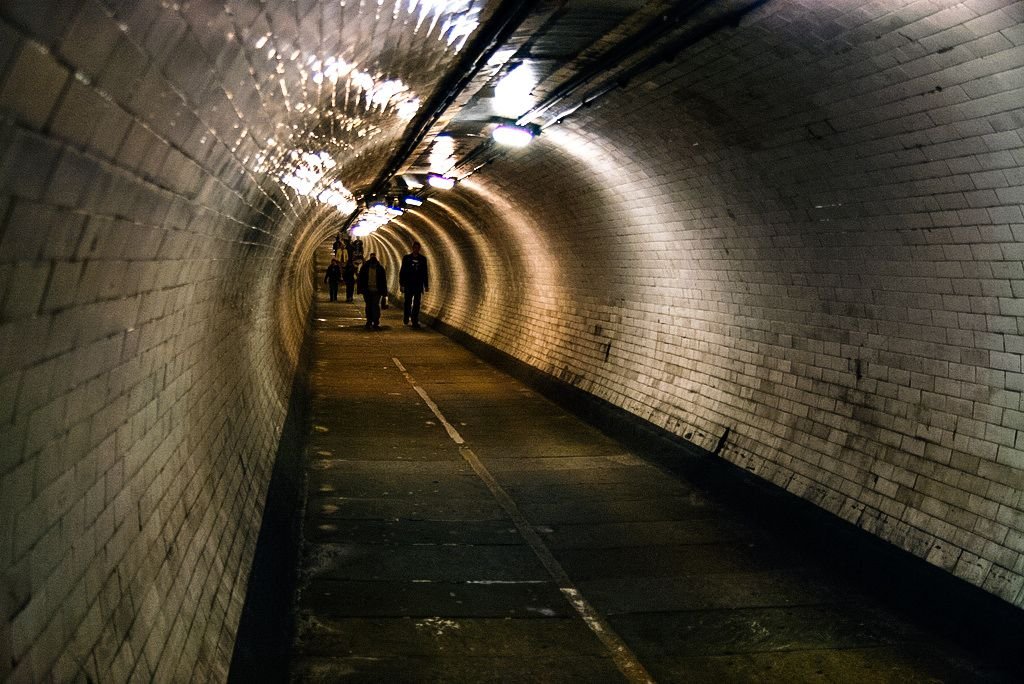 Greenwich Foot Tunnel, which crosses the Thames and connects Greenwich to the Isle of Dogs
The Royal Observatory
If you make the trek out to Greenwich, you're unofficially obligated to check out the Prime Meridian Line. I mean, how do you NOT pay a visit to *the* home of Greenwich Mean Time? Skipping it is just not an option. If you want to get up close to The Line, you'll have to cough up £7 (it was free when I first visited in 2008, so I skipped it the second time around).
To keep your day in Greenwich expense-free, you may be able to sneak a peek of the Prime Meridian Line through the fence; if not, at the very least you can see the official 24-hour clock just outside. It's free to visit the adjacent Astronomy Centre.
To reach the Royal Observatory, head through Greenwich Park and up the stairs.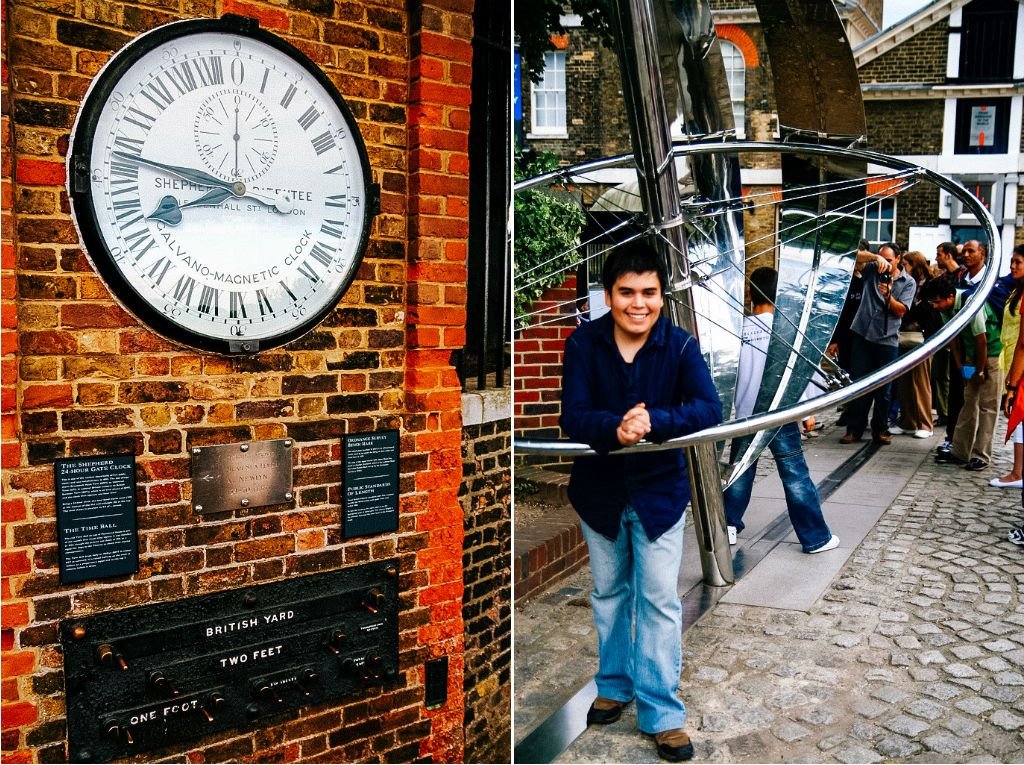 Greenwich Park
After straddling the Prime Meridian Line, take some time to soak up the view of London, the Thames, and the Royal Naval College from the hill. During both of my Greenwich visits, I sat up on the top of the hill for awhile just gazing down at the city – it really is quite beautiful up there. For maximum enjoyment, pack a picnic lunch and a bottle of wine and enjoy it on the grass.
Heading back down, there is plenty of park left to explore – otherwise, head straight to the gorgeous structure at the bottom of the hill, the Royal Naval College.
The Royal Naval College
Architecture buffs will find their version of heaven at the Royal Naval College, a collection of beautiful university buildings nestled between the river and the hill. Photography nerds will want to explore the complex later in the day, when the majestic columns project a maze of symmetrical shadows – perfect for photo ops. Be sure to check out the Painted Hall and Chapel while you're there!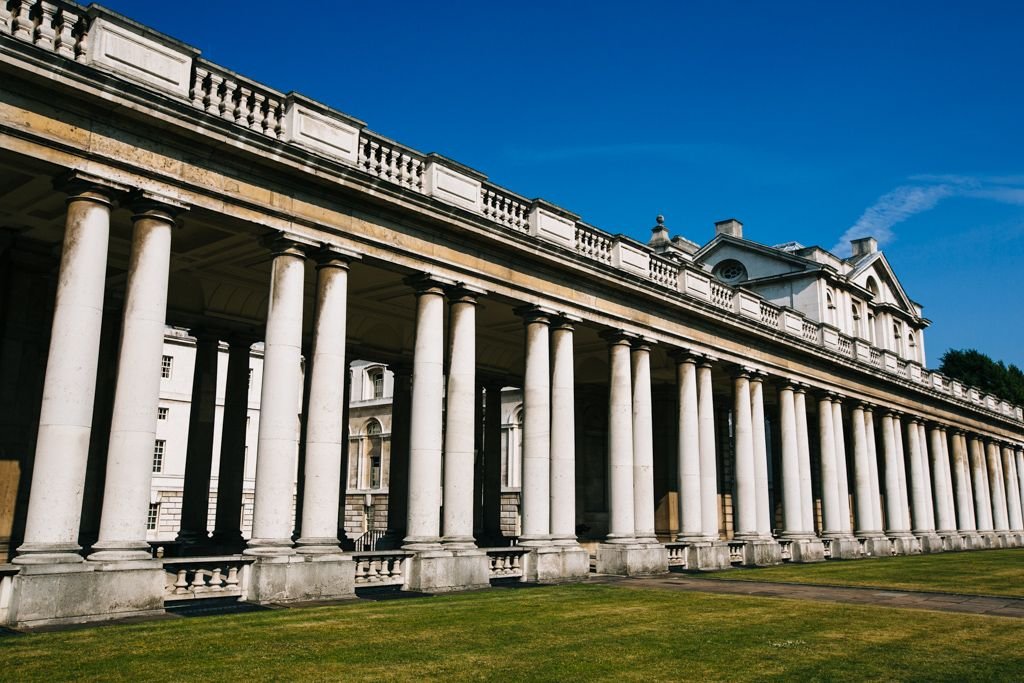 Greenwich Market & Town
Once you've covered the main sights in Greenwich, wander into town and do some window shopping – or reward yourself for not spending any money thusfar with a pint at one of the local pubs. I also recommend strolling through Greenwich Market, which is comprised of a few different markets selling arts and crafts, home goods, furniture, books, antiques, and food – typical market fare, but fun to browse. If we hadn't just had lunch (and, you know, if I weren't so intent on sticking to my £0 budget), I would have gone H.A.M. on some tacos there.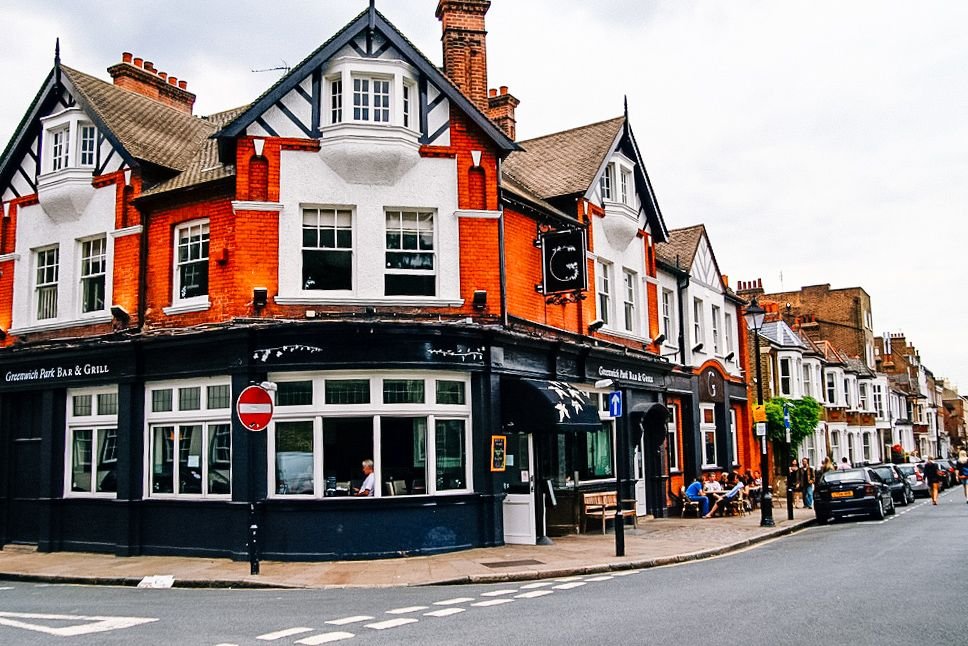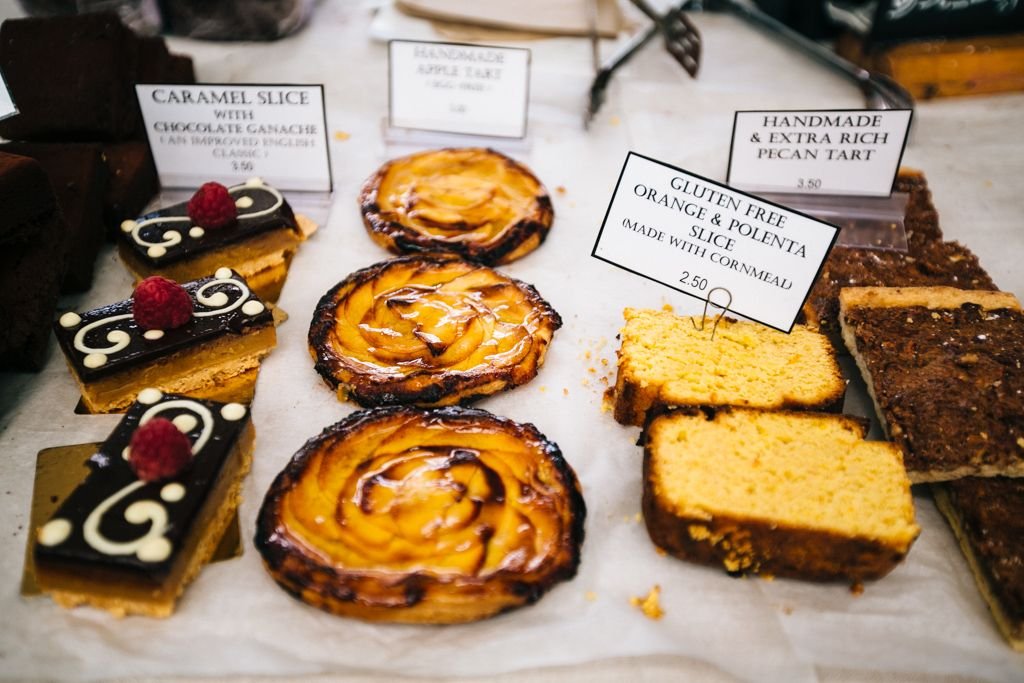 The Cutty Sark
If you're traveling via boat or DLR, you can't miss this massive boat right by the waterfront. Admittedly I have little interest in boats and history in general, so I did little more than walk past and snap a photo. Wikipedia tells me that the Cutty Sark is "a preserved tea and wool clipper… which set the record for passage from Australia under sail", which actually sounds interesting enough that I wish I'd paid more attention when I was there. Admission to the Cutty Sark is £12, but you can walk all around the boat's perimeter for free.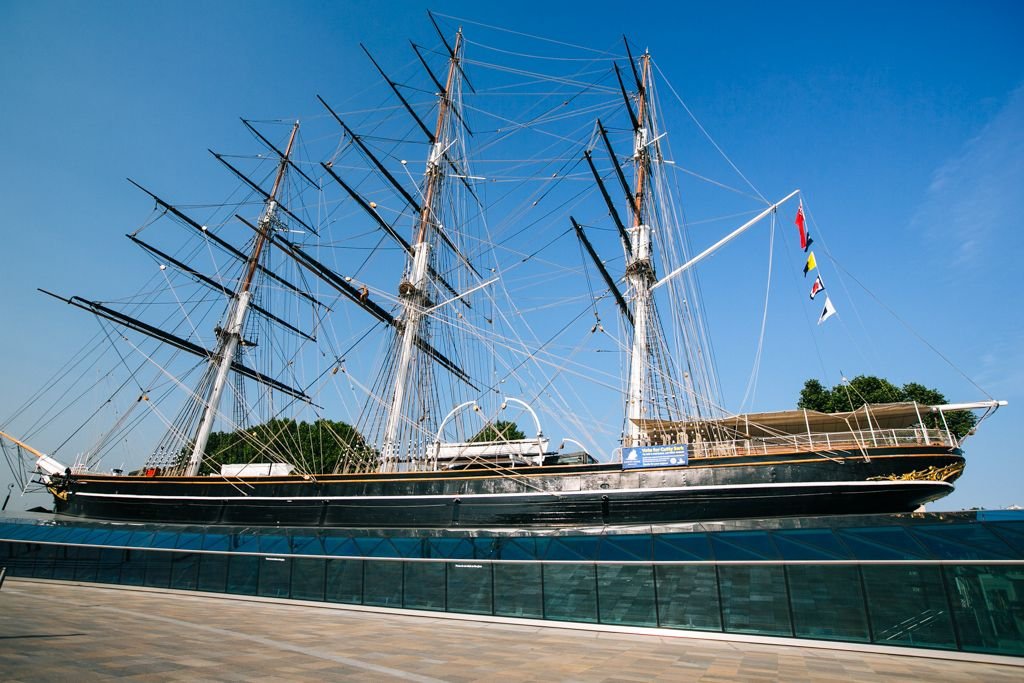 Have you been to Greenwich, London? What's your favorite thing to do there?