You wouldn't think it, but there's actually a good number of beaches easily accessible from NYC. As to the quality of these beaches, well… most leave something to be desired. After all, I'm always comparing them to the beaches of Thailand and Australia in the back of my mind – obviously they can't compare to those.
But there IS one beachy gem near New York City: Fire Island. A mere subway-train-taxi-ferry schlep from the city, you can be door-to-beach in under 3 hours via public transport. Trust me, this one's worth the haul. Picture a long, sparsely populated island with picturesque beaches out the wazoo. It might not match the bright blue water and white sand beaches of other renowned beaches, but Fire Island holds it own in this neck of the woods.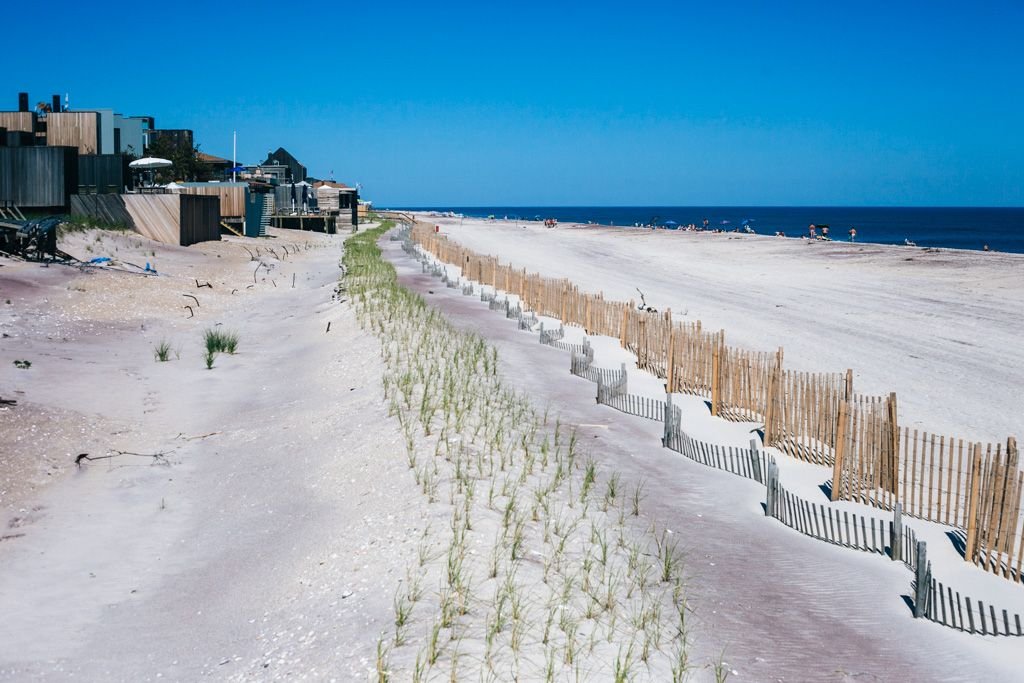 For the past 2 summers, I've gone camping with friends at the Watch Hill part of the island. This year, it's looking like a couple of day trips to other island beaches are in order. Last weekend I hit up The Pines (where this photo was taken); next time, hopefully Ocean Beach!