The traditional Everest Base Camp trek begins in Lukla. Fortunately for you, I'm not traditional, and that's definitely not my style of travel! The off-the-beaten-path Everest Base Camp trek that I completed begins SOUTH of Lukla, in Phaplu or Jiri. Pre-Lukla vistas look something like this:
This post highlights the segment of the Everest Base Camp trek from Phaplu to Lukla. You can also read about the second segment, from Lukla to Base Camp.
The Route from Phaplu to Lukla
Most EBC trekkers fly into Lukla and head north from there, but you can fly into Phaplu instead and tack on an extra 4-5 days of trekking before reaching Lukla (or alternatively, take a 10 hour bus ride to Jiri and add on an extra 8-9 days of trekking before Lukla).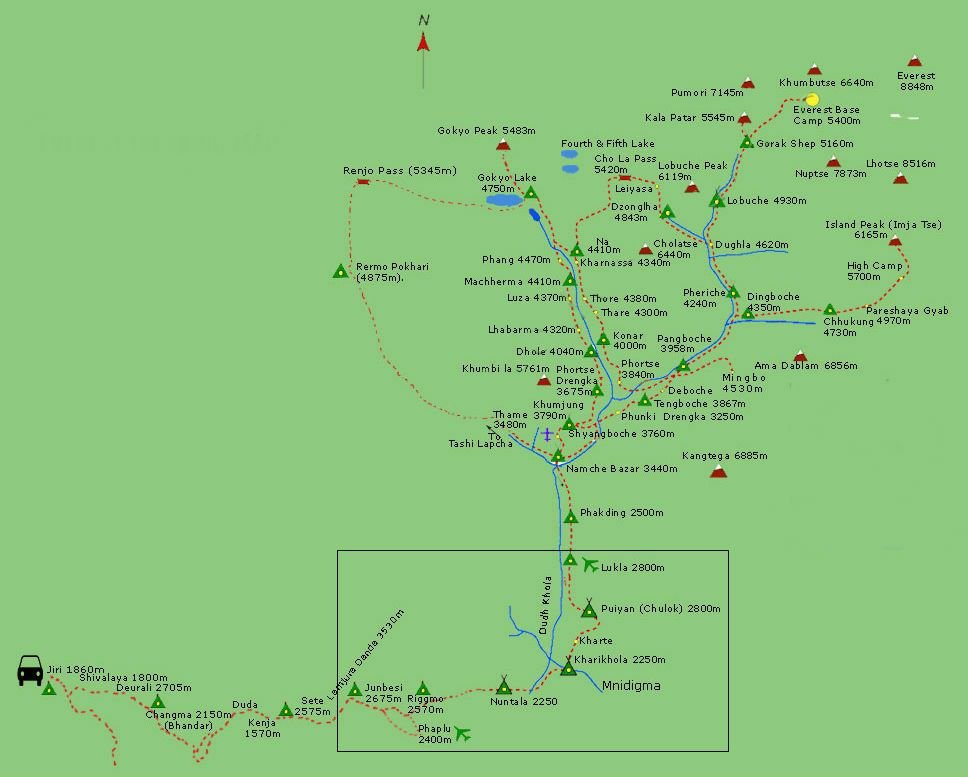 Why Hike From Phaplu?
I completed the trek from Phaplu to Lukla comfortably in 5 days, though it's doable in 3-4.
Now, why would you want to add extra days to an already-grueling trek to EBC? I argue that starting the trek south of Lukla will give you a more well-rounded experience of the Khumbu. With the standard Lukla-EBC trek, you have nothing but dramatic alpine scenery – a constant backdrop of snowy mountains. By contrast, the Phaplu-Lukla hike provides you with the following:
warmer weather
hilly, green scenery
livelier villages
less trekkers (if any at all!)
better acclimatization before reaching higher altitudes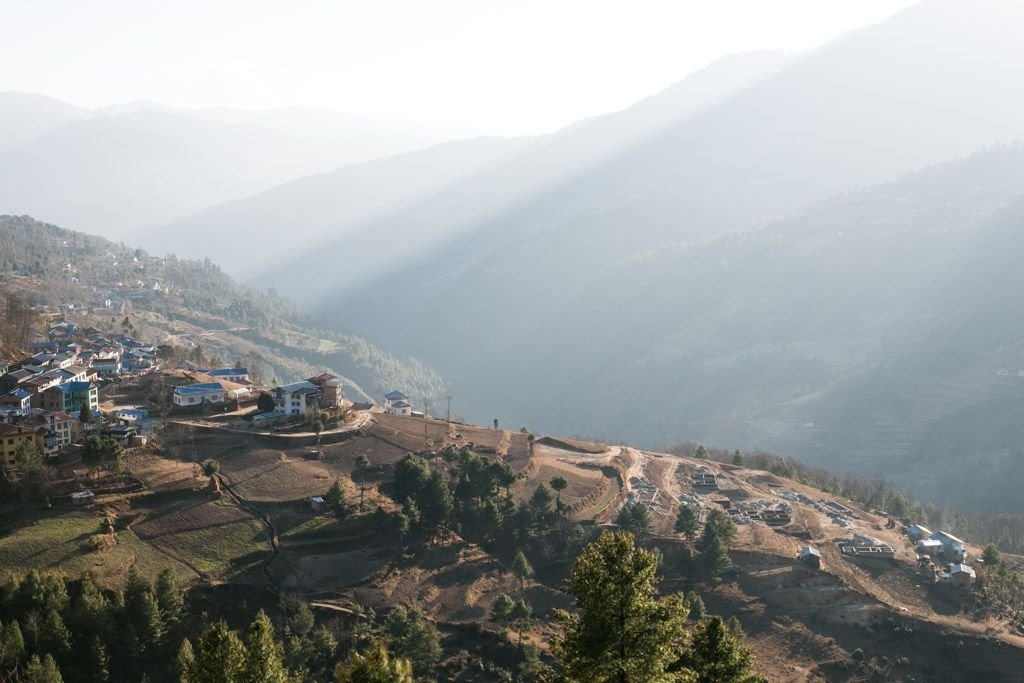 The trek itself is challenging at times: altitude will not cause any problems, but the steep up/down segments will leave you with burning thighs and shaking knees! In particular, the stretch from Kharikhola to Lukla (the last 2 days or so) is relentless in its ascent from the valley and does not provide much in the way of scenery or attractions. Before Kharikhola, however, you are constantly rewarded as the trail winds through rice terraces, farmland, and small villages dotted with stupas and monasteries.
One of my favorite parts of the entire trek was observing daily life in each of the villages I passed through. These villages are almost entirely self-sufficient. Families grow their own vegetables, tend their own farm animals, and run their own tea houses. Anything else they need is transported from other villages via donkey or porter.
Villages from Phaplu to Lukla
Phaplu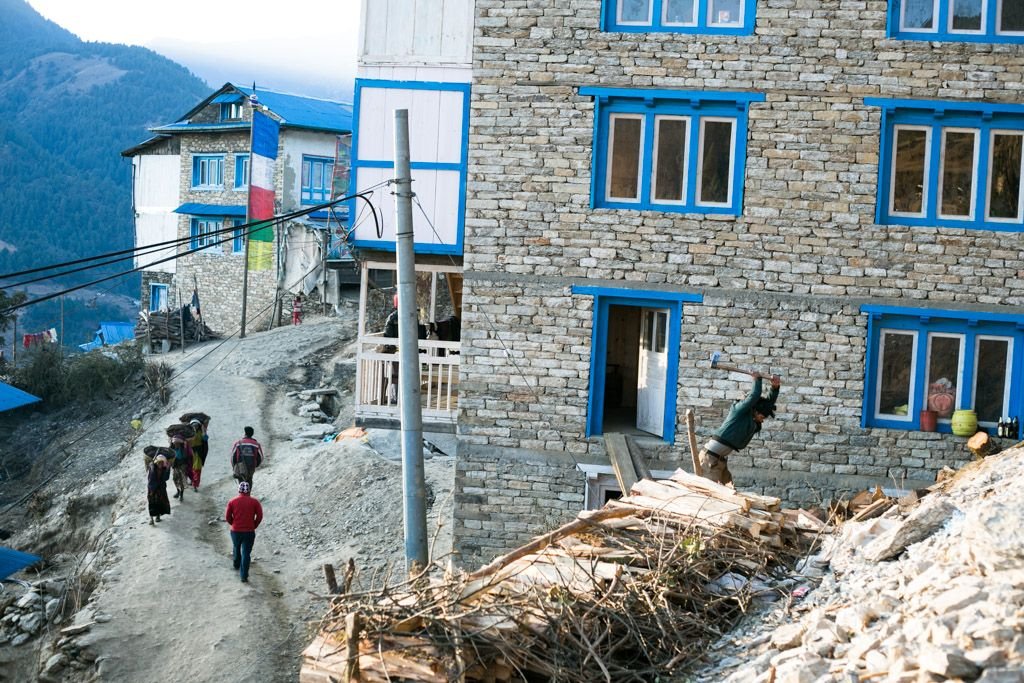 Salleri
Junbesi
I wrote about my perfect day in Junbesi here!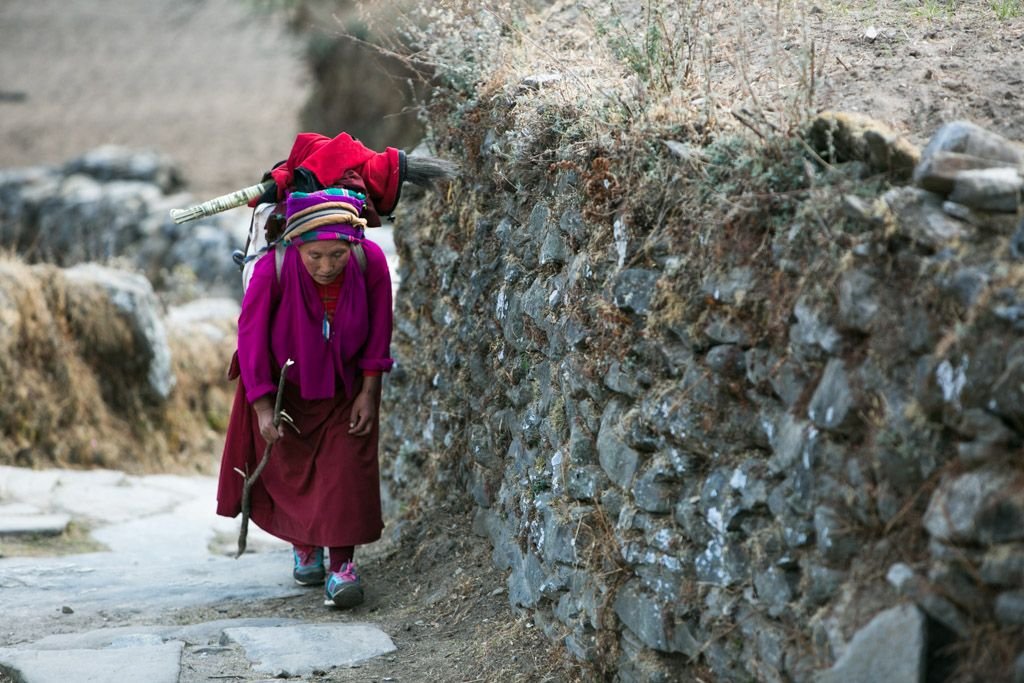 Jobhing
Kharikhola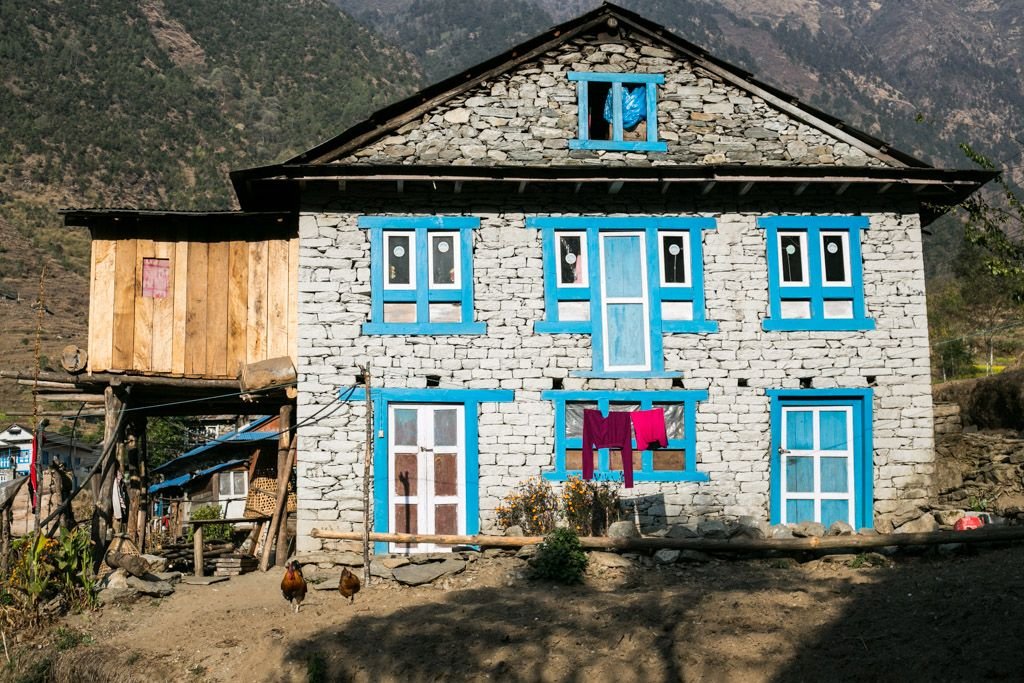 The Children of the Himalayas
The children I encountered along the way were so friendly and curious! Many of them would greet me with 'namaste' as I passed by and let me take their picture.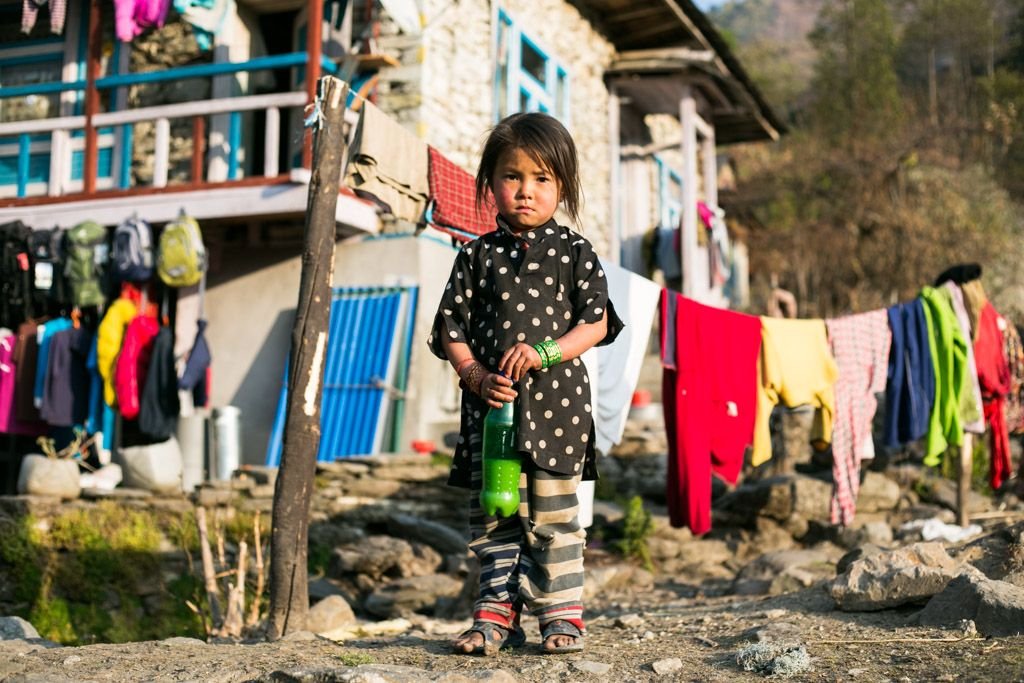 On a tea break in Bupsa one day, I was approached by a smiling little girl. Before long I had her sitting on my lap as we took turns hitting the shutter button on my camera for a little self-portrait action. Her laugh was so adorable! Her habit of double-dipping her spoon in the sugar bowl, maybe not so much. But she was so precious that even someone who isn't the biggest fan of children (ahem, me) couldn't help but adore her.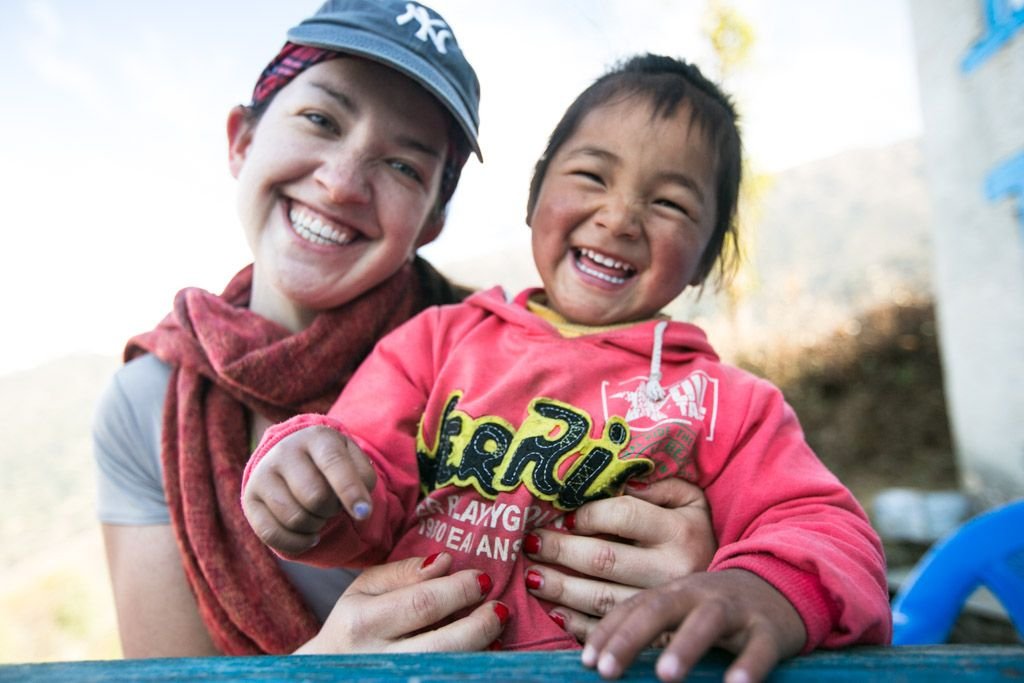 The Bottom Line
My #1 tip for doing the Everest Base Camp trek is to start the trek south of Lukla.
Do it. Find a way to add an additional 5+ days to your trek. It will make your Khumbu experience so much more fulfilling. You can thank me later :)
Got any questions about the trek from Phaplu to Lukla? Ask in a comment!
Pin it!