I'm not proud of the fact that it took me nearly 3 years to make it down to Canberra for the first time (well, that's excluding the time I got stranded on the tarmac at Canberra Airport when I first arrived in Australia – that doesn't really count, right?).
Somehow, I managed made my way to every other Australian state several times over before finally entering the ACT for realsies. I have no valid excuse to explain away this oversight, especially now that I've finally been to Canberra and saw what I'd been missing.
You see, Canberra's the butt of many an Aussie joke. It's not generally a place that anyone books a holiday to, or goes out of their way to visit. But I suspect that this may be changing now that Canberra has been named Lonely Planet's third best city in the world to visit in 2018.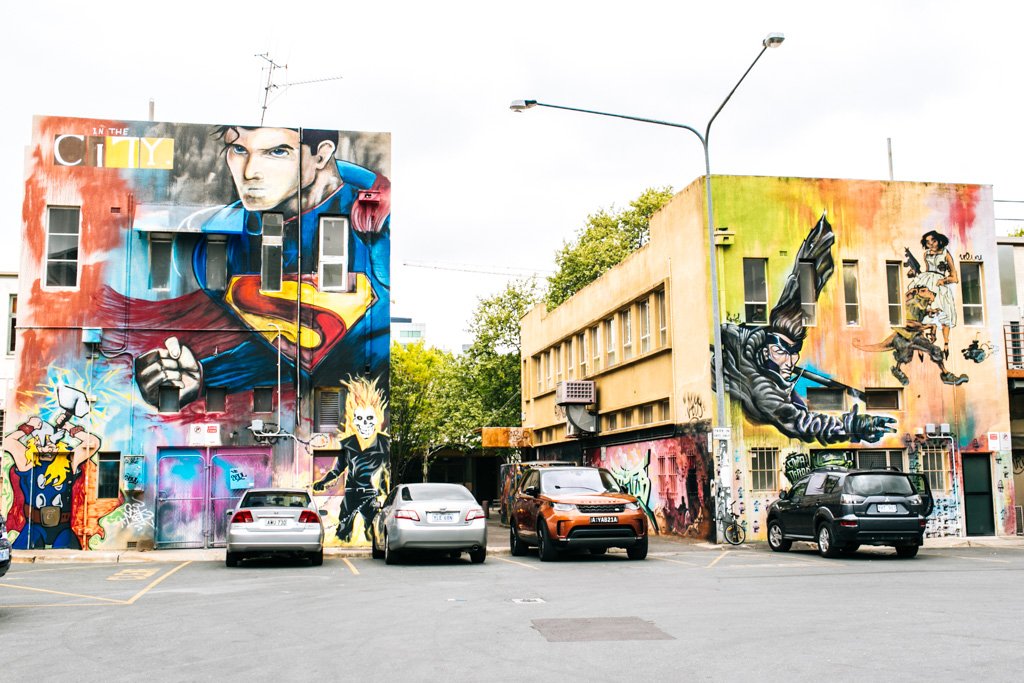 Superhero street art on Tocumwal Lane.
Canberra's definitely been working overtime to overhaul its image and transform into a worthwhile destination. And after the weekend I spent in this city, I have to say that it impressed the pants off of me. I left wanting more, and determined to return in the very near future for Round 2.
When I began planning this trip earlier in the year, I originally thought I'd explore Canberra through my usual *outdoor adventure* lens. Instead, I ended up chasing beauty and seeking out the prettiest buildings, meals, and landscapes Canberra has to offer.
Ladies and gentlemen, I present you with Pretty Canberra:
Floriade
My impetus for visiting Canberra was Floriade, the city's annual flower festival which runs from mid-September to mid-October. I'm such a sucker for colorful landscapes, so suffice it to say I was pretty darn excited to hit this event up.
During Floriade, Canberra's Commonwealth Park is decked out with elaborately-designed flower beds and displays every which way you look. Tulips are the clear star of the show, but you'll also find pansies and irises in nearly every color of the rainbow.
A few tips for visiting Floriade: aim to visit on one of the weekends where NightFest is on, and maybe don't wait until the last couple days. I found it a bit underwhelming and lacking bustle when I visited on the last weekend, but I'd definitely go back to check out the light show at NightFest next year.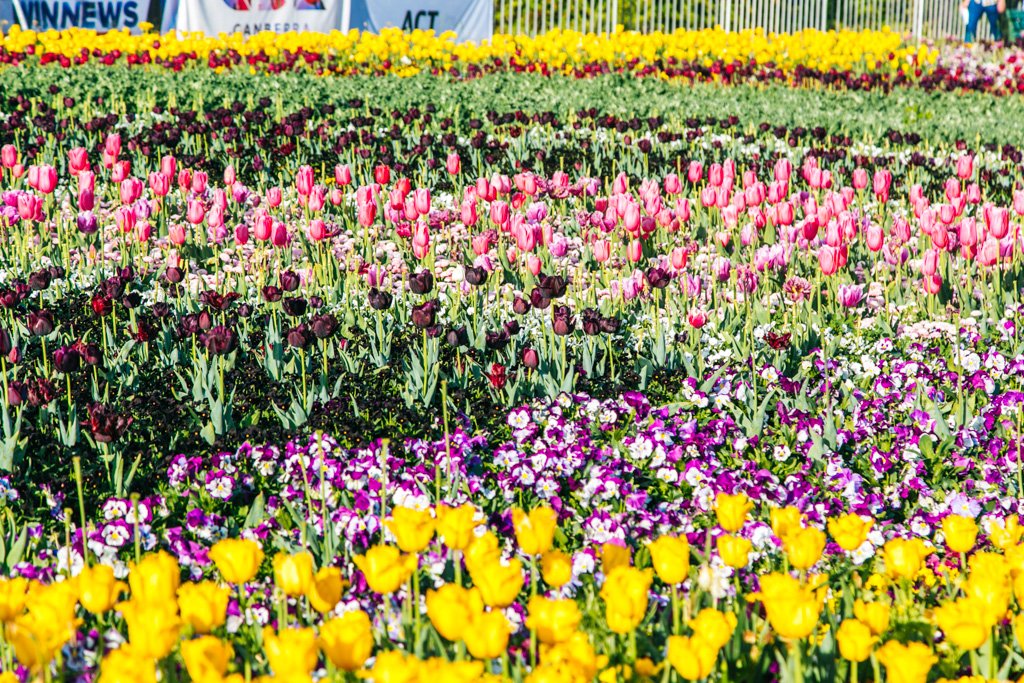 View from Mt. Ainslie
Outdoor adventure, anyone? If you're into hiking and/or fabulous views from above, you've got to head up to the Mt. Ainslie summit. It's about as easy as an uphill hike can be, and the path is so well-formed that you could probably get away with walking in flip flops or regular shoes if you had to (I did it in sneakers). The trail is quite popular with Canberra locals who tend to use it for fitness rather than for the view.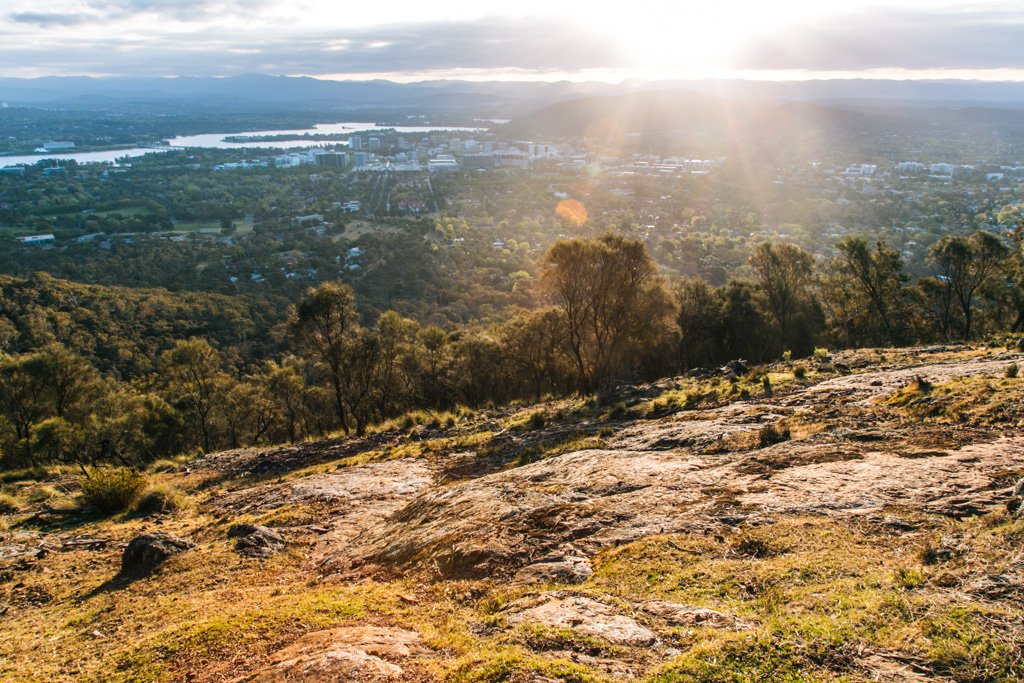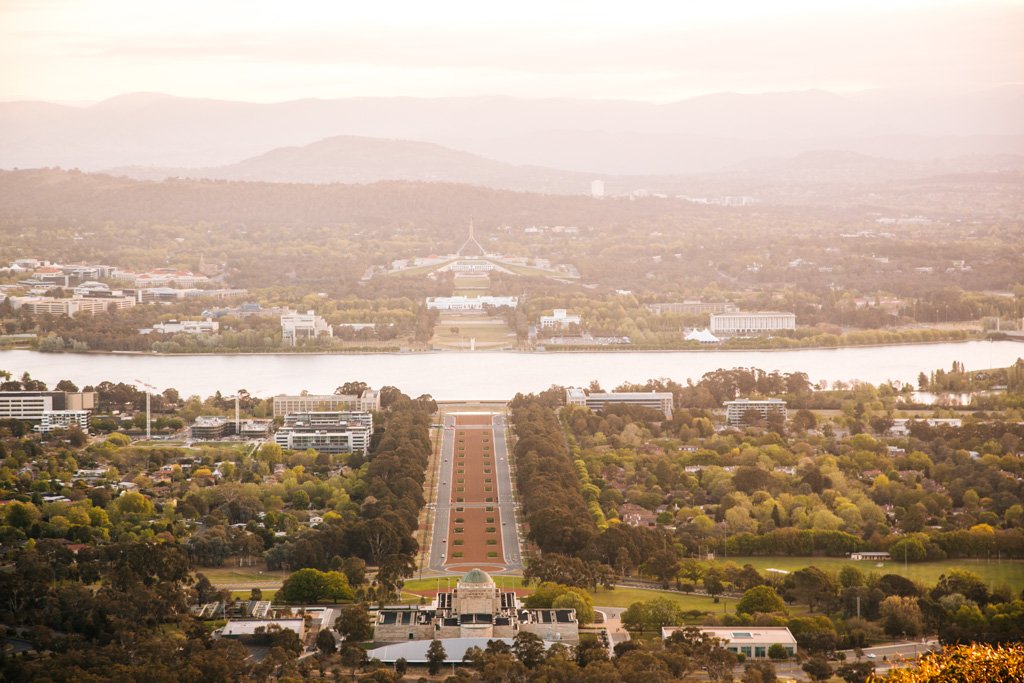 There's a very clear view of the city and surrounding hills just below the summit – I actually think it's better than the view from the top. This is where I sat and watched the sunset completely on my own, no other hikers or tourists to share it with.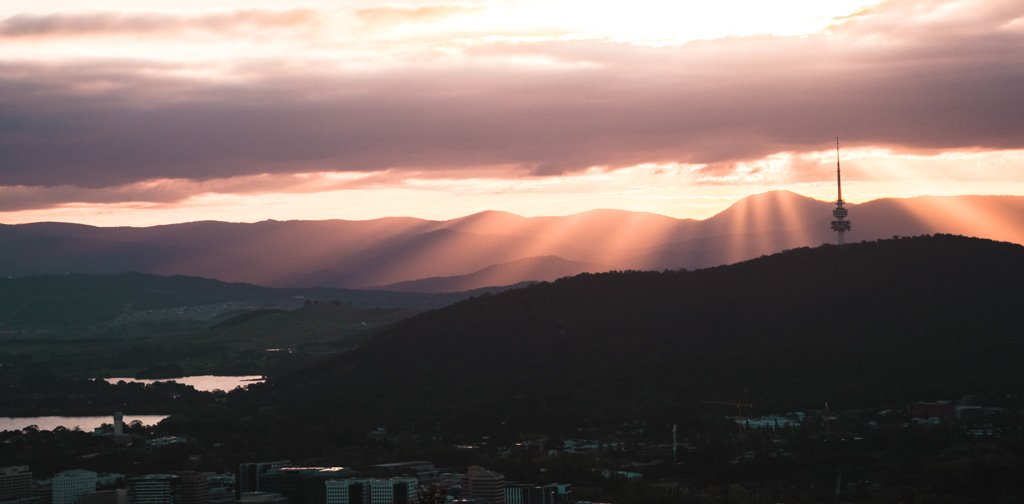 It takes about 45 minutes to walk up from the trailhead just behind the War Memorial. Or if you're wearing lazypants, you could always drive up to the summit and save yourself the sweat.
Coffee
You didn't think I'd leave coffee off of a list like this, did you?
It's neither landscape nor architecture, yet I still find a good cup of coffee to be beautiful. I'm talking flat whites with elaborate, meticulous foam art on top. I mean look at this work of art! So pretty, right?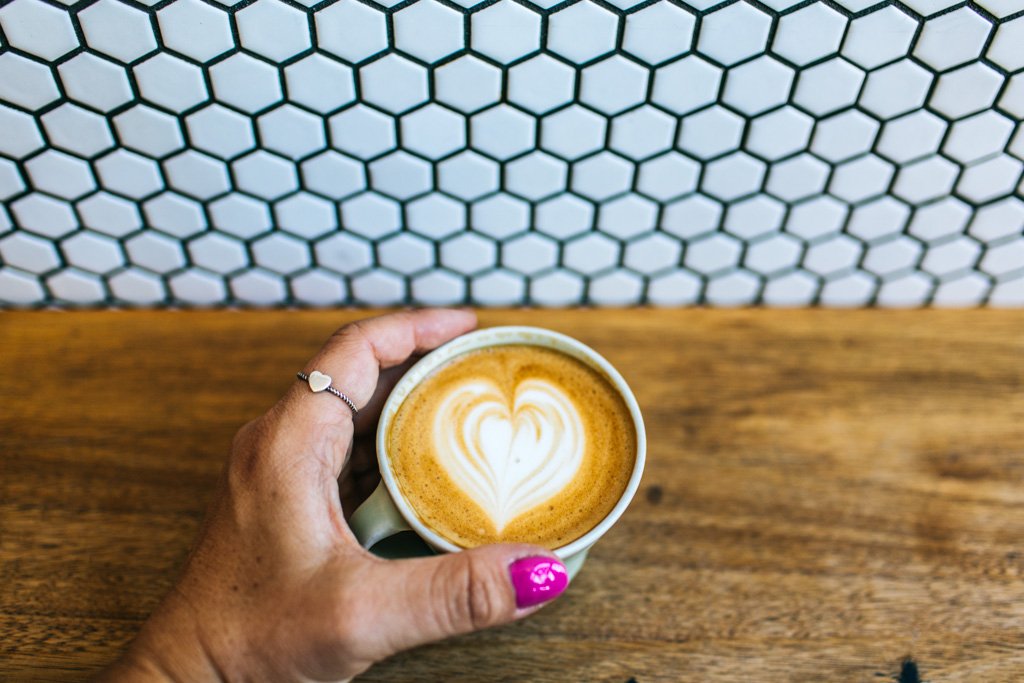 Canberra surprised the hell out of me in the best way possible with its coffee culture. In fact, I'm calling it Australia's second best coffee mecca (after Melbourne, of course). Many cafes roast their own beans, or they source beans from some of the top coffee shops in Melbs (note to Sydney coffee shops: PLEASE START DOING THIS).
Barrio Collective is my pick for best coffee in Canberra (however I do reserve the right to change this verdict at some point, as my sample size was limited). It's so insanely good that I'd swear it's a Melbourne coffee joint, but nope – it's in Aussie's capital city. Definitely go here and order a flat white or two and prepare to have your morning rocked.
ONA is the big name in coffee in Canberra. Literally every single person I spoke to before my trip who'd been to Canberra told me I had to have some ONA coffee while I was in town. And YUP, I get it now – their coffee is really something special. They have an array of milk coffees, filter coffees, and black coffees on their drink menu (highly recommended: Raspberry Candy and Gold Label).
There are a few ONA outposts around Canberra. The Cupping Room is their most central location and aims to be "an experiment in radical customer inclusion" by educating patrons about the coffee they're consuming. I really wish I'd known about their coffee cupping sessions, but to be fair I was quite happy brunching on my fancy French toast and raspberry-tinged flat white.
NewActon
NewActon is Canberra's cultural precinct that just screams creativity and cool. You could easily spend a couple hours frolicking around here and end up with enough Instagram material to last you for weeks.
It's pretty much an open air complex near the city center with cafes, galleries, and outdoor seating galore, but I think the best thing to do in NewActon is wander around and ogle the interesting buildings and sculptures that abound. In particular, the award-winning Nishi building is an absolute stunner from both inside and out and holds a firm spot on my *DO NOT MISS* list for Canberra.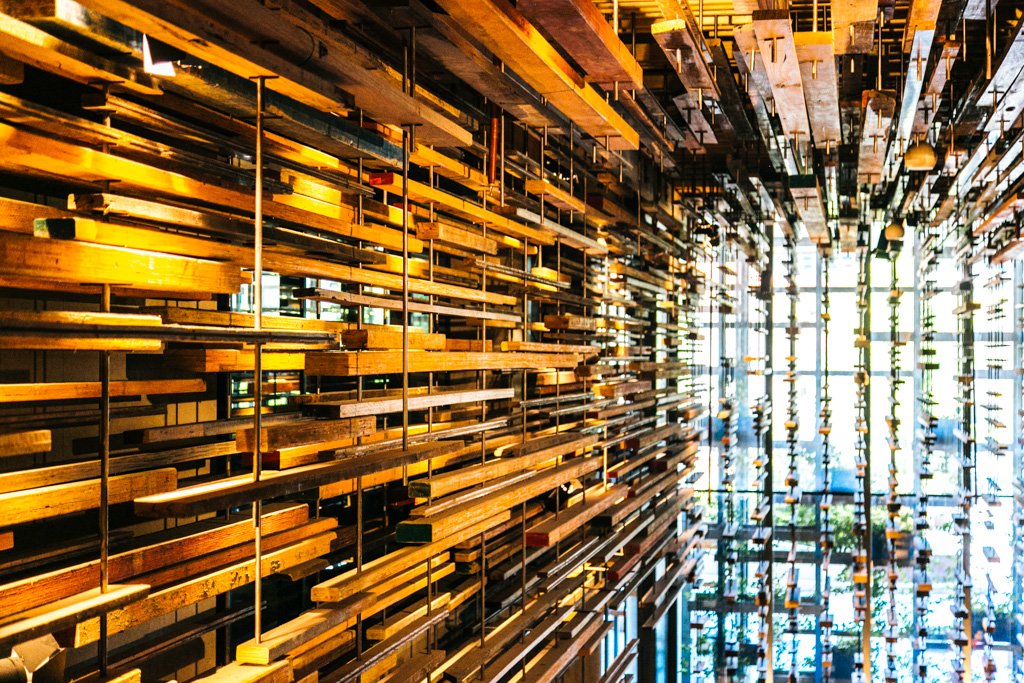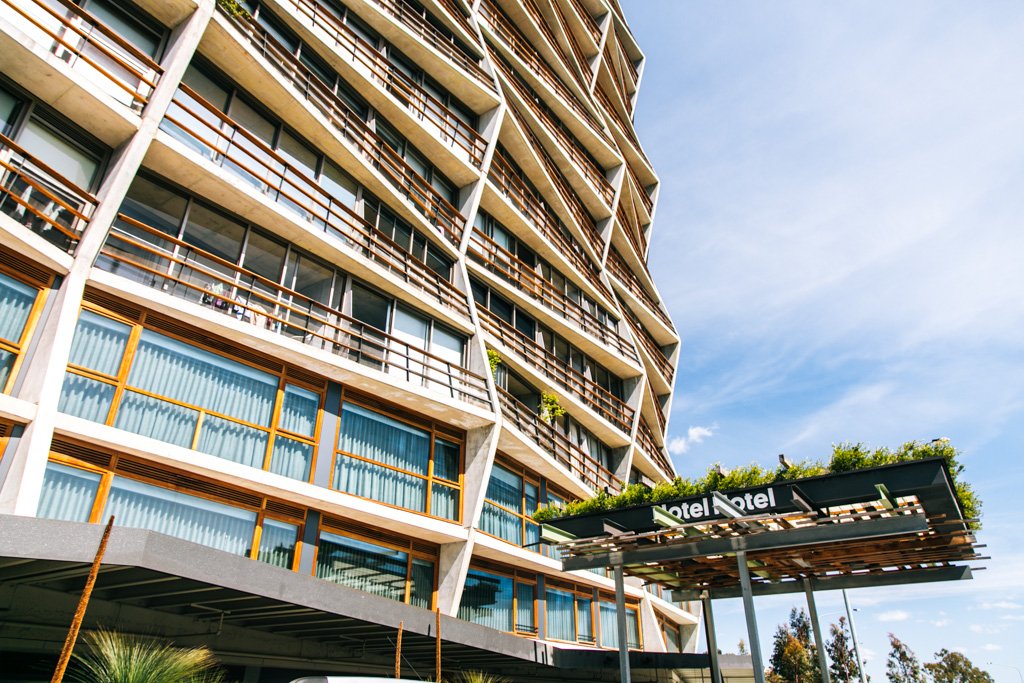 Can you see why it's sometimes referred to as a the pineapple building?
Breakfast Dishes
The food scene in Canberra is growing more impressive by the day, with more and more cafes trending toward using local ingredients and focusing on the presentation of their dishes.
In other words, if you're into delicious food that looks pretty on a plate, you'll have a field day brunching around Canberra and instagramming your way through each dish.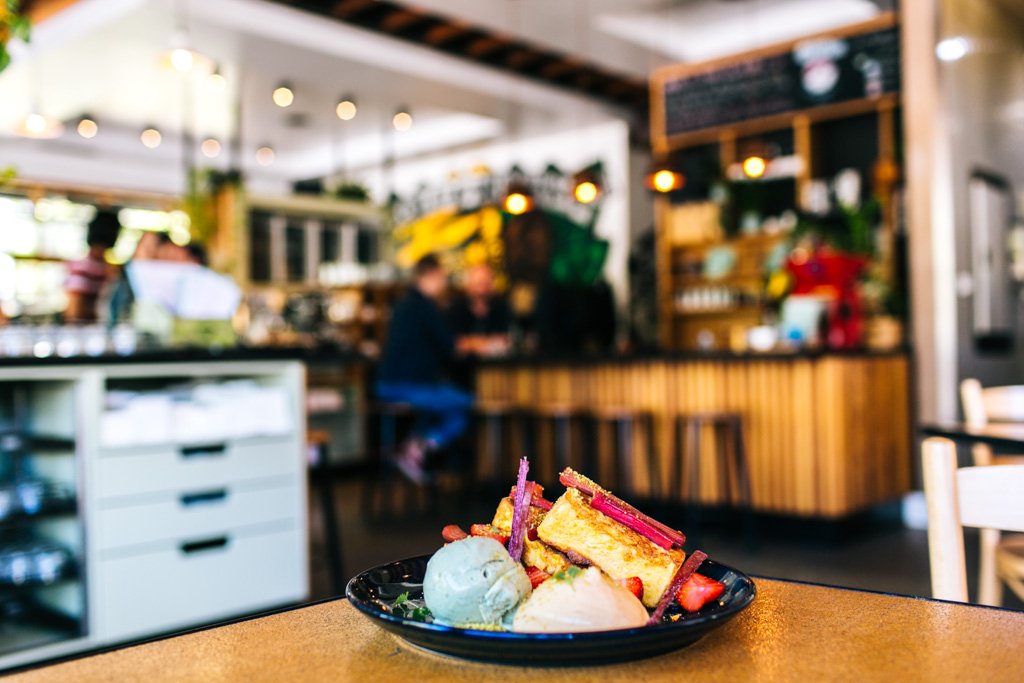 French toast with rhubarb, strawberries, carmelized coconut cream, and pistachio at The Cupping Room.

Avocado and poached eggs on dark rye with broad beans, peas, Danish feta, and dukkah at Rye.
The endless list of killer brunch spots in Canberra reminded me, once again, of Melbourne. I don't think any Aussie city is poised to overtake Melbs when it comes to coffee or restaurants, but I do believe that Canberra's staked its claim on the #2 spot for both.
If you need recommendations for where to brunch in Canberra, focus on dining in Braddon (Lonsdale Street), Kingston, or Manuka.
Old Parliament House Wisteria Garden
The back entrance to the Old Parliament House grounds leads right into a gorgeous garden full of trellises. In particular, the center walkway is lined on both sides with gorgeous overhanging wisteria. This is a fantastic place to sit in the shade, surrounded by purple flowers, and zen out to the sound of the nearby fountain.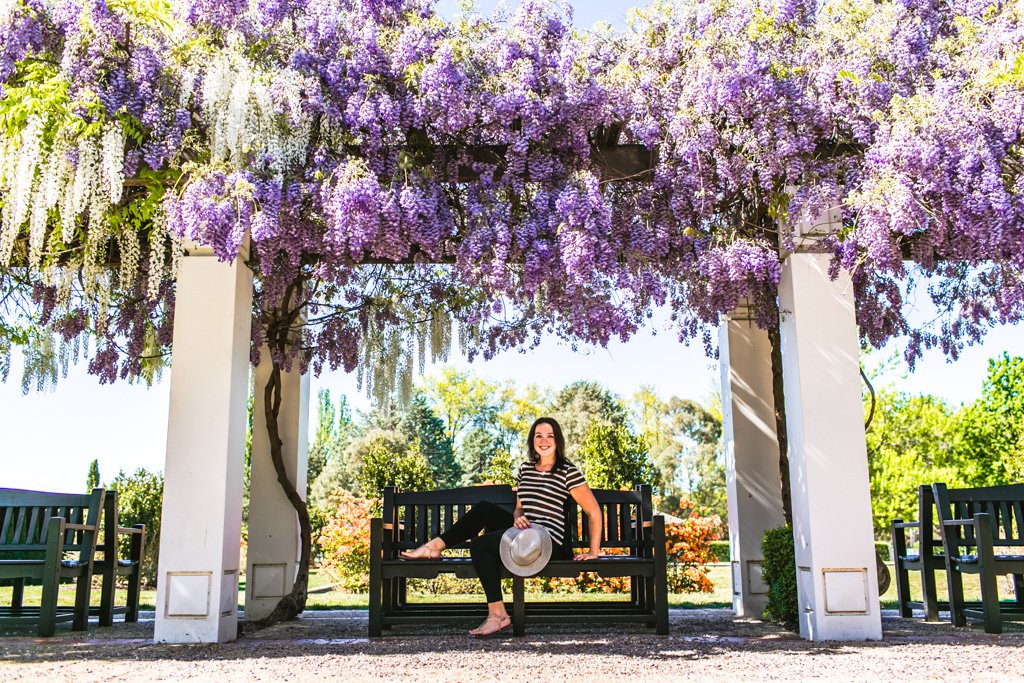 Outdoor Sculptures at the National Museum of Australia
I'm sure there are loads of interesting exhibits inside the National Museum of Australia; however, I wouldn't know because I never made it inside!
I blame the crazy-awesome sculptures sitting just outside the museum. They completely distracted me for a couple hours, during which I had to get creative with my selfies because I hadn't lugged my tripod out with me that morning (tsk tsk).
Yeah, this place was definitely made for photoshoots. Wear your finest and bring along a tripod or friend to make the picture-taking process a wee bit easier. I will definitely be back here for a redo next time!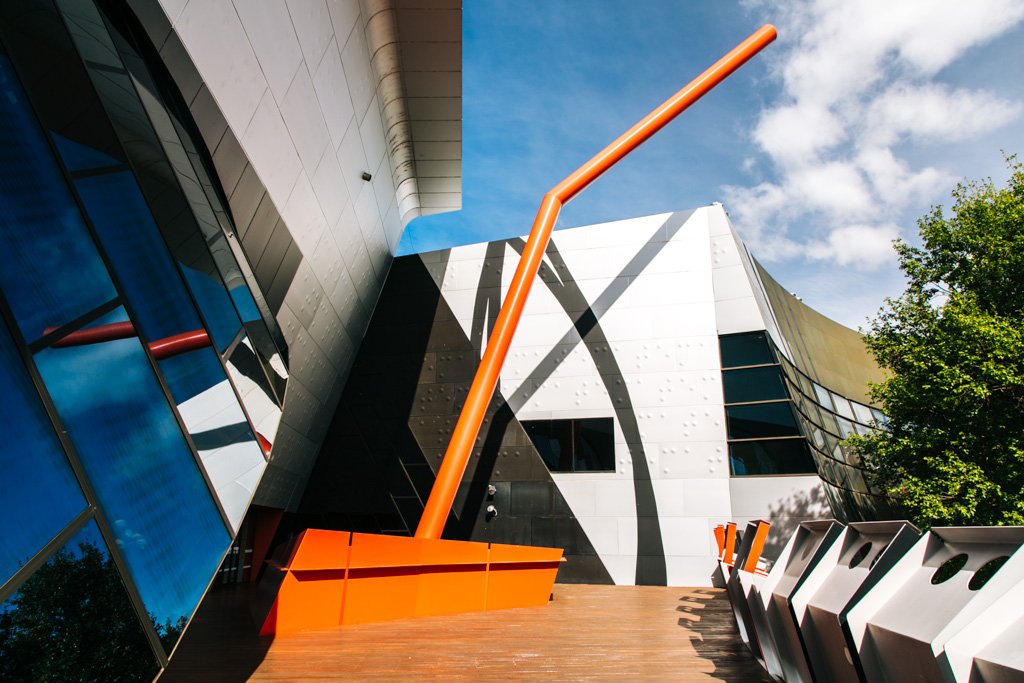 Ugh, SO wish I'd had a tripod, or an insta-husband with me for this shot!
Lake Burley Griffin
I didn't realize just how massive Canberra's lake was until I saw it for myself for the first time. And admittedly I didn't get to see as much of it as I would have liked on my first trip – but hey, one more reason to return to this city, right?
Here's one way to enjoy the lake: head to Kingston on a Sunday morning, browse the Old Bus Depot Markets, grab brunch at one of the waterfront cafes (or if you're a burger bitch like me, you MUST try Brodburger, which is just outside the markets – OMG their burgers are the stuff of dreams! Be sure to order online ahead of time so you don't have to queue), and relax with an easy frolic along the Kingston foreshore.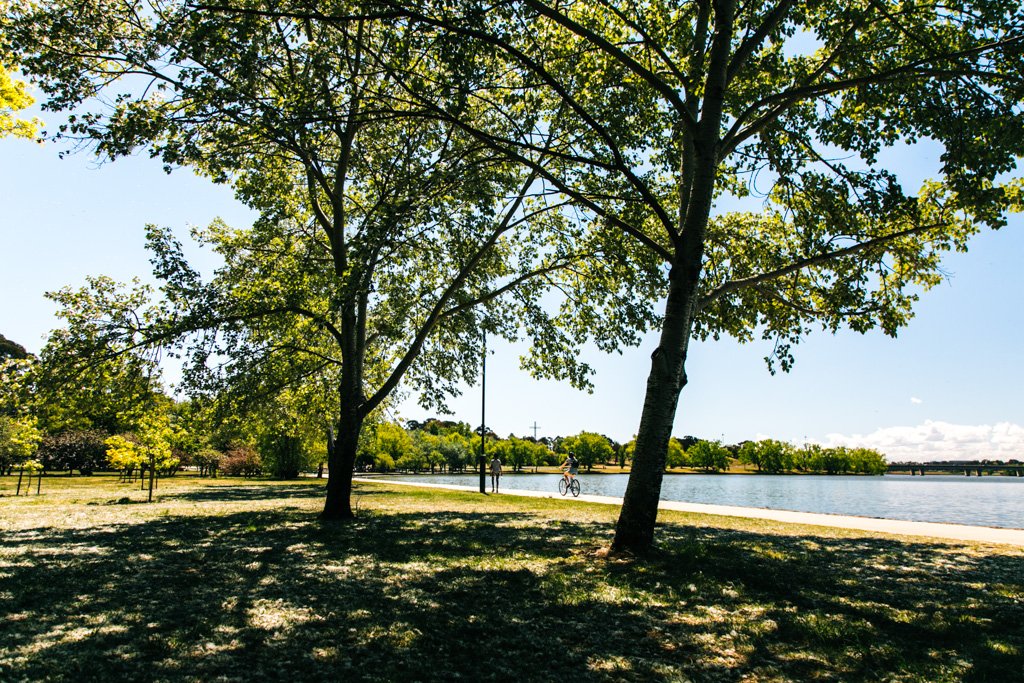 Scenes from Bowen Park in Kingston.
Another way to enjoy Lake Burley Griffin is to get in it! Stand-up paddle boarding is quite popular due to the lake's calm waters – you can hire a board from The Paddle HUB (YMCA).
Cycling is also a common pastime amongst Canberrans. With 40km worth of lakefront to bike around, I can definitely see why! There are several outlets offering bike rentals: try the Spinway bike sharing system if you plan to bike for half a day or less ($11/hour or $22/4 hours); otherwise you're better off renting a better bike from a shop like Cycle Canberra ($45/day).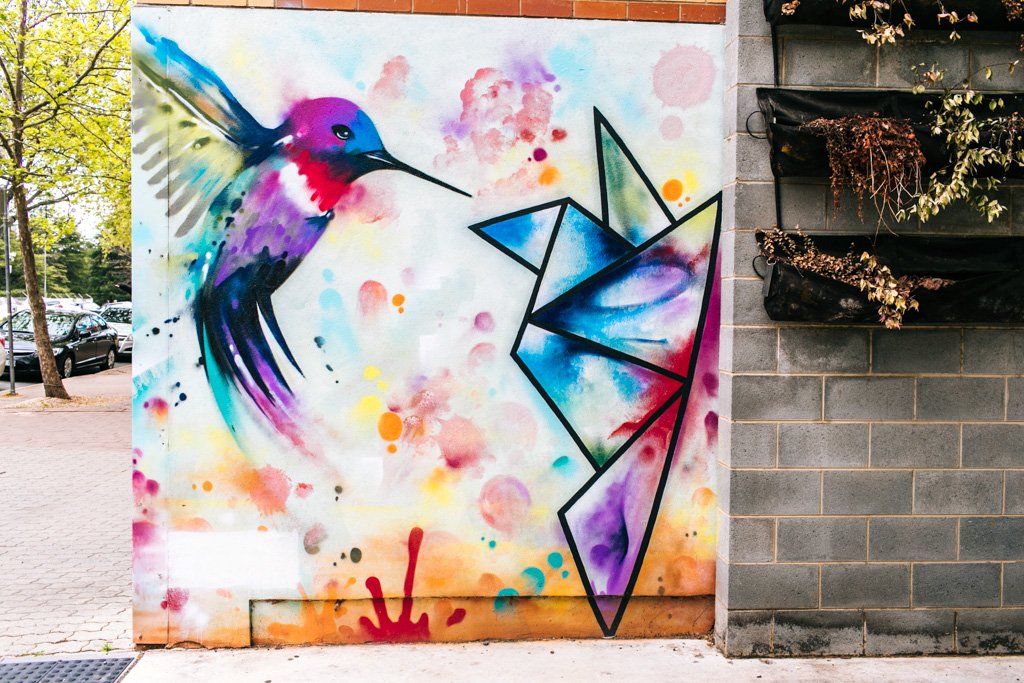 This pretty street art deserves an honorable mention, I think!
Thank you to YHA Australia for hosting me during my trip to Canberra. Note that all opinions expressed here and elsewhere on this blog are my unbiased own, and are uninfluenced by any gifts or incentives I may receive.
Pin it!
Frugal Facts
How to get to Canberra
To get from Sydney to Canberra without a car, you can either take the bus or train. The bus is slightly quicker, slightly cheaper, runs near-hourly, and drops off in central Canberra; the train only runs a couple times a day and often not direct, and drops off in a suburb of Canberra. Both options are comfortable, but I'd opt for the bus unless you're traveling during rush hour.
Buses are operated by Murrays and Greyhound and the ride takes about 3.5 hours; the train is operated by NSW Trainlink and takes 4-4.5 hours.
Where to Stay in Canberra
I stayed in a private room at YHA Canberra City and honestly it's one of the cleanest and quietest hostels I've ever stayed in. I love that there are hammocks on the rooftop and spacious lockers that you can use to keep your luggage safe during the day after you check out (I was able to access mine several times throughout the day without having to bug anyone at reception – winning!). Dorm rooms range from AU$35.50-38.50/night while private rooms start at AU$115/night.
Book your stay at YHA Canberra City here.
Hostels not for you? Book a private room or apartment on Airbnb instead. Sign up for Airbnb using this link and get AU$38 (US$29) off your first booking!