Fun fact: I almost ended up living in Boston after graduating high school; 3 of the 4 universities I applied to were in Boston. I was all too eager to escape small-town Connecticut for city living and was absolutely SET on moving to Boston.
But that 4th school, Cornell University, seduced me. I never made it to Boston. It goes down as the closest thing I have to a regret in life (but that's a story for another day).
Thankfully my younger sister, Shannon, did not make the same mistake. Since 2007, I've taken full advantage of her being a Boston resident by making biannual visits to see her and frolic around this fine city. At one point, she lived in a fancy new apartment complex on the Boston University campus. This was the exact view from her pad, just across from Cambridge: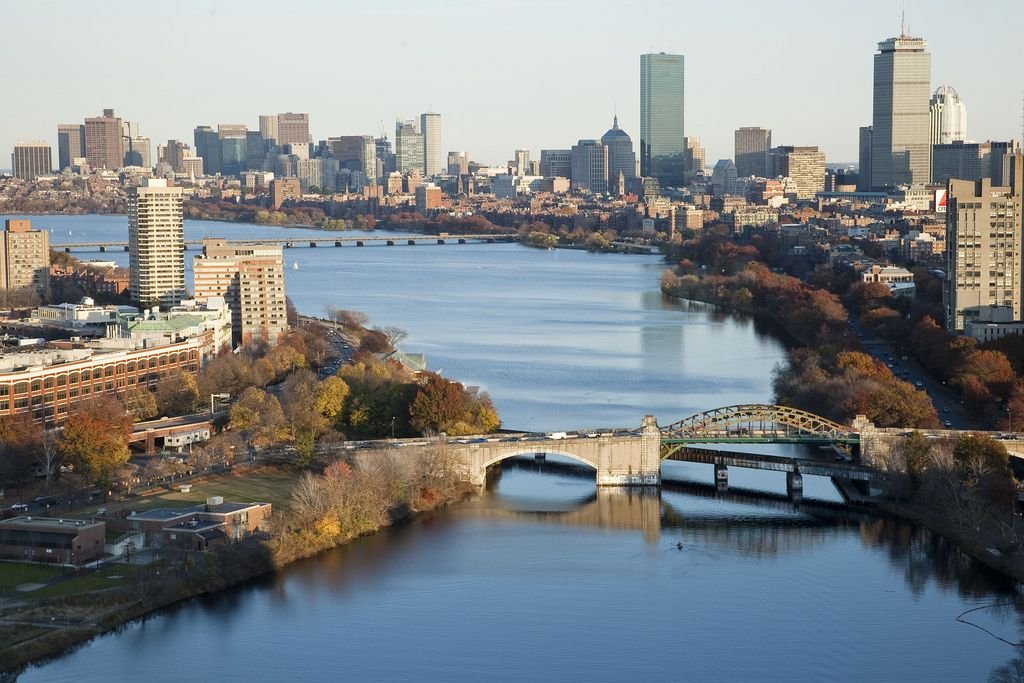 Is that not insane?! How amazing is it to be able to gaze out at the Charles River and Boston skyline on a daily basis?
Since graduating from BU, Shannon now lives in a Boston suburb. Her view isn't *quite* like this anymore, but I still love making the trip up to Boston to hang out with her and wander around the city. Looking forward to it this fall!
Note: I have to give some love to my sister's instagram feed. If you have any interest in cats, fashion, or pretty things in general, you should check out her photos! One of these days I'll convince her to start a blog :D