I've long been a raving fan of California. Even before my first visit at age 23, I knew it was 'my place': somewhere I'd continue to visit and eventually live in.
The mild weather was certainly a huge draw for me, being accustomed to heinous New England winters and obscenely humid summers. But when my eyes glaze over at the thought of California, it's always the same image that instantly springs to mind: the devastatingly scenic California coastline.
Mark my words: someday I'm going to live in San Francisco. And when I'm not coffee shop hopping and bridge crossing in the City by the Bay, you'll find me spending my free days road tripping down the Big Sur Coast Highway.
Here's how I'd design my Big Sur road trip: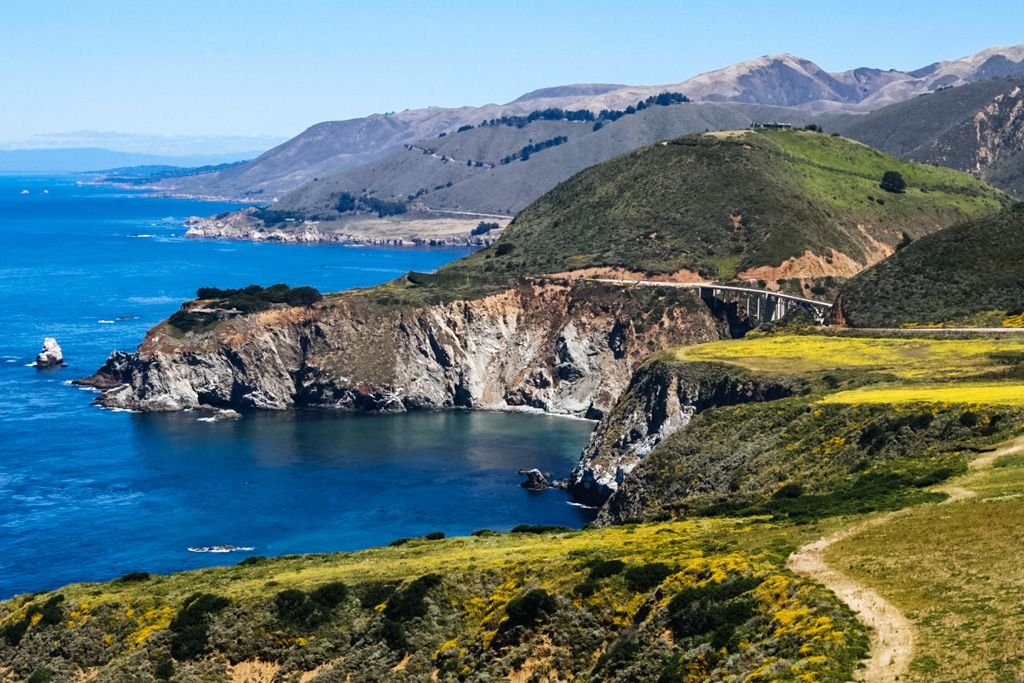 Photo by RalfOnTour via Trover.com
Crossing the Bixby Bridge
I can think of no better way to kick off a glorious 90 mile coastal drive than traversing a bridge that appears to converge with both mountains and sea. Naturally, I'd take my sweet time crossing the Bixby Bridge and pull over multiple times to take pictures of this beauty.
Coffee and snacks at Big Sur Bakery
Just 20 minutes after crossing the bridge, you'll hit this famous Route 1 establishment. Typically I think it's silly to decide what meal you're going to order at a restaurant way ahead of time, but you have my choice in writing and virtually signed, right here: I'll take the 9 grain pancakes with a large latte. You'll be hard pressed to find coffee a fraction as good elsewhere around Big Sur, so be sure to get your hit here!

Photo by Kristin Repsher via Trover.com
Exploring the State Parks
Excuse me while my eyes glaze over as my mind recalls images of one of the most stunning beaches I've yet to see in person. Pfeiffer Beach has some natural features that distinguish it from the other beaches around Big Sur: namely its rock windows and purple sand. I'd aim to arrive in time for the golden hour light and hang out on the beach watching the sunbeams shine through the keyhole rock at sunset.
If I had the luxury of time, I'd spend the next day exploring the rest of Pfeiffer Big Sur State Park. Getting my hike on is a must on any trip; in Big Sur, I'd start with the Pfeiffer Falls & Valley View hike, a two hour jaunt through a forest of redwoods. Then, I'd hit the nearby Julia Pfeiffer State Park if only to glimpse the McWay Waterfall plunging from 80 feet onto the beach below.
Swimming at Esalen Hot Springs
Perched on a cliff above the Pacific, the Esalen Institute is blessed with about the most charming setting imaginable. Even if you're not attending one of their multi-day holistic health workshops or booking a $150+ spa treatment, you can still access their clothing-optional mineral hot springs – but only between 1-3am. Note that you must book and pay for the $30 Night Baths the morning before, though – no walk-ins allowed!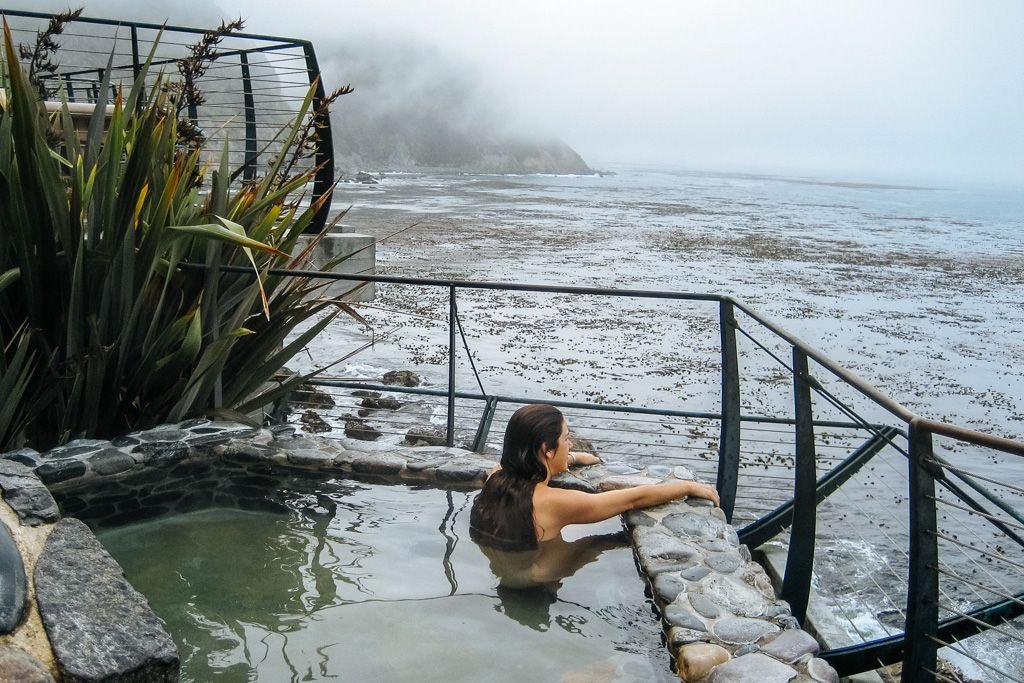 Photo by Lewisha Jones via Flickr Creative Commons, edited by me
Overnighting in Big Sur
Let's be real: this budget-minded babe slash avid outdoorswoman can most likely be found sleeping in her trusty REI tent on any given road trip.
But if I had some extra cash to drop (or, you know, happened to be traveling with someone who did), I'd book a suite at the Ventana Inn and Spa, an upscale adults-only resort in Big Sur; then, I'd spend copious hours toggling between the hammock on my own personal patio and the many hikes around the gorgeous countryside property.
This post was written as part of the #HipmunkCityLove campaign. Note that all opinions expressed here and elsewhere on this blog are my unbiased own, and are uninfluenced by any gifts or incentives I may receive.