Perth is not what you'd call a city brimming with tourist attractions. It's definitely not the kind of place where you construct a list of must-dos to check off during your trip.
That said, there was exactly ONE thing I wanted to do during my time in Perth: head out to Rottnest Island! It was easily the highlight of my 3 weeks in town.
Just 19 km (12 mi) west of Fremantle, Rotto's a quick but pricey ferry ride from the mainland. It's a super popular holiday spot for locals, who rent out cottages or pitch tents in the island campground. Nearly 3/4 of visitors only come for the day though, and we were no exception.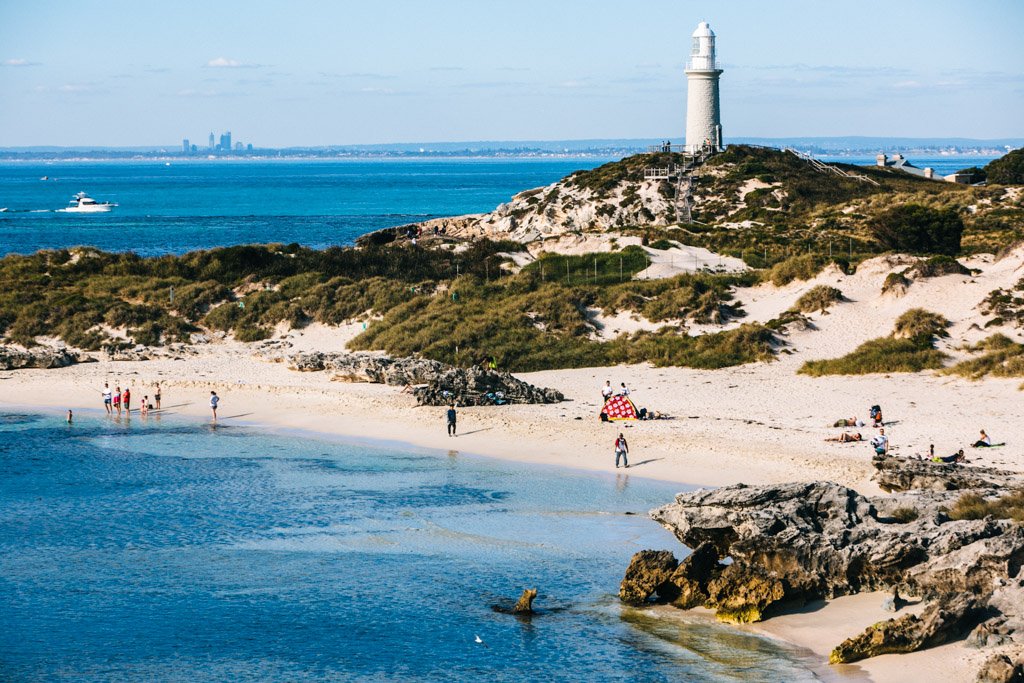 Rottnest is an island of beaches. The thing to do is hop on a(n absurdly overpriced and crappy) bike and cycle from beach to beach. Bikes and beaches? Obviously Anna and I were all over it!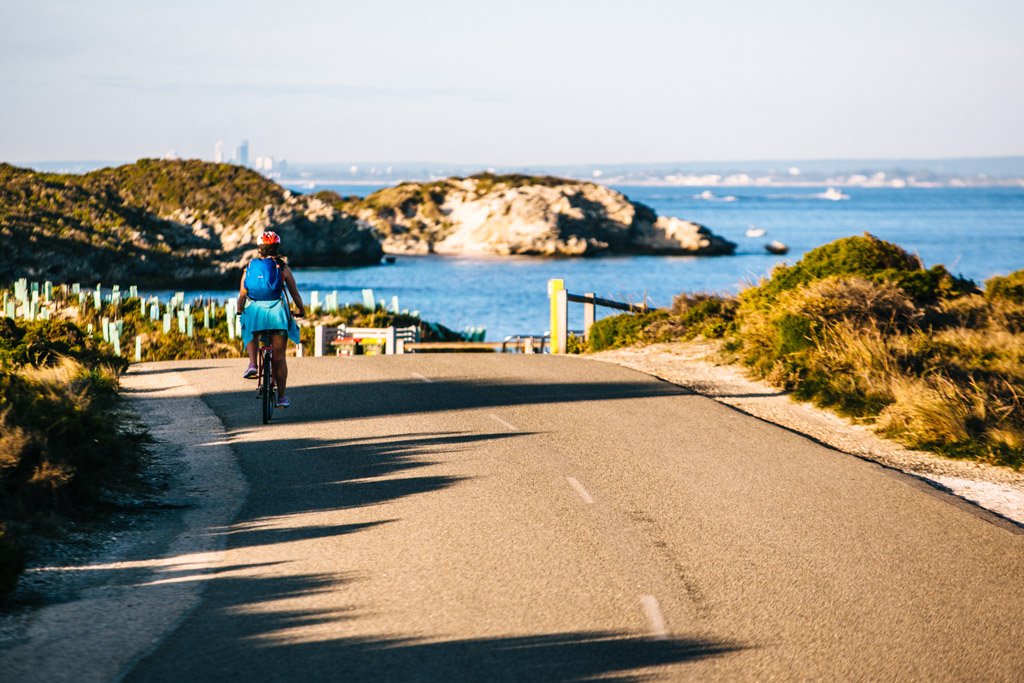 Apparently there are over 60 beaches on Rottnest Island, but at only 11 km long and 4.5 km wide, I find that hard to believe. It hardly matters how many there are, though, 'cause the quality of Rotto's beaches is just insane. They're rocky, sand dune-y, and white – and if the sun's shining, the water will be turquoise blue. If you go far enough from the ferry landing, you're bound to find an empty beach to pounce on, especially if you're there during winter like we were. And by winter, I mean 70F/20C and sunny – still warm enough to swim!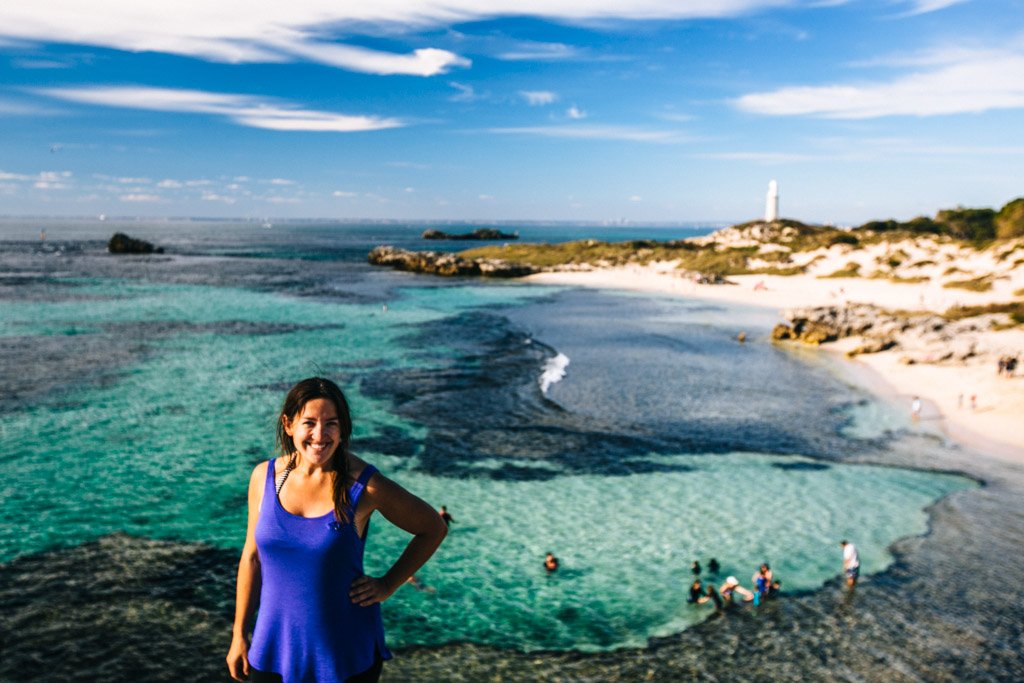 Me all happy at The Basin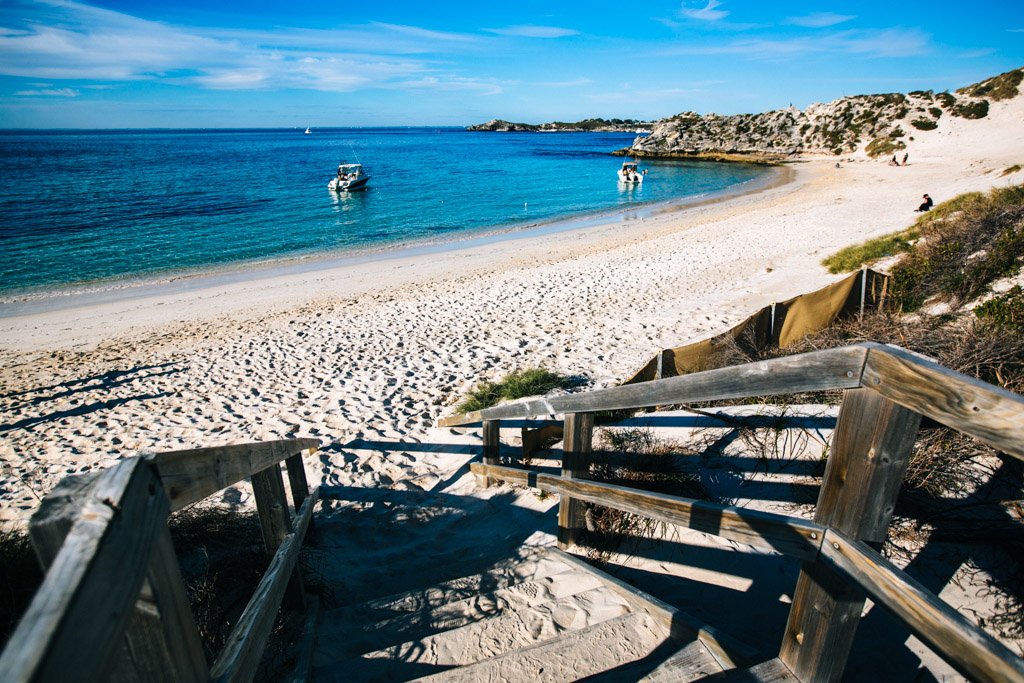 We spent the bulk of our beach time at the Basin which, because it's the closest beach to the ferry, is the most popular beach on Rottnest Island. However, it's also the most beautiful beach and was hardly crowded on an offseason Sunday, so I'm calling it an exception to the off-the-beaten-path rule. You can walk up to the headland on the north side for a sensational view of the beach, lighthouse, and mainland beyond.
Rottnest Island is also surrounded by hundreds of meters worth of reef, which makes it a fantastic place to snorkel. Some of the better beaches for snorkeling are Little Salmon Bay, Fish Hook Bay, Little Parakeet Bay, and Cathedral Rocks.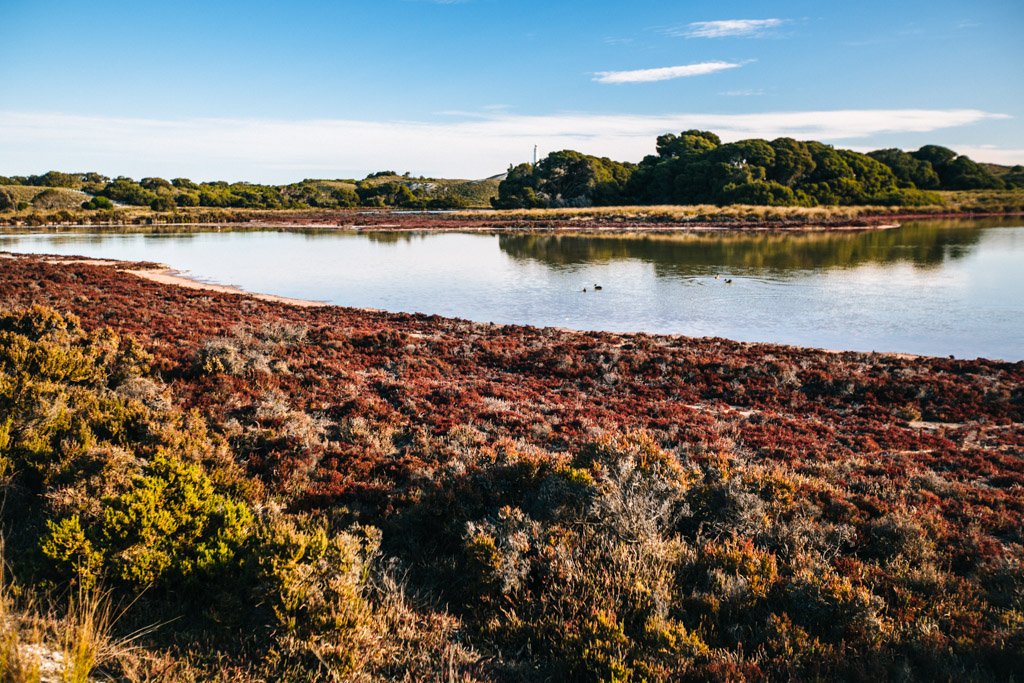 The delicate blend of woods and sand and the decidedly community vibe to it reminded me so much of Fire Island in New York and Block Island in Rhode Island. I loved cycling through open trees with views of sand dunes and salt lakes on either side of the car-free roads. There are dirt paths off the main loop road that you can take to up the adventure ante, but they're better suited for a mountain bike. I speak from experience when I say that Cruisers tend to eat the sand. Either way, it's pretty hard to get lost on the trails because they all eventually lead back to a main road.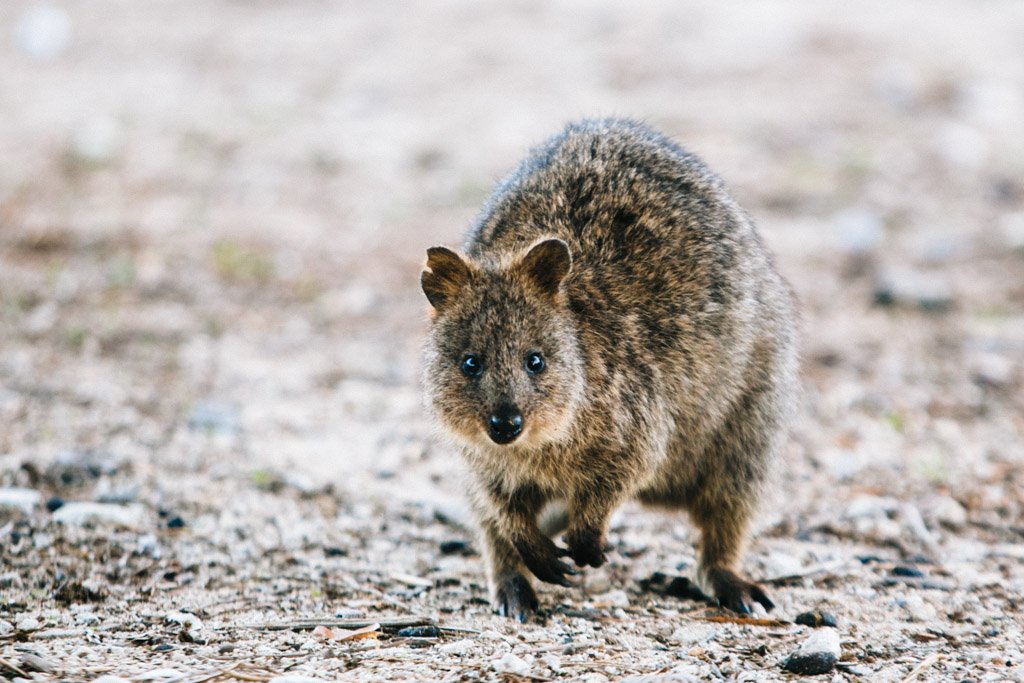 Fun fact: The name Rottnest means "rat's nest", courtesy of an explorer who landed on the island and mistook the native quokkas for rats. These little marsupials aren't afraid of humans – in fact, you'll find loads of them hanging out just inland from the ferry, near some of the cottages. What do you think: cute or not?
Frugal Facts
As of June 2015 —
A return ferry ticket via Rottnest Express is AU$77 from Fremantle and AU$97 from Perth, including the govt fee.
You can add on a bike rental to your ferry ticket for AU$30/day, or carry your own bike on the ferry for AU$15.
Ferry tickets are cheaper when booked online. Be sure to check to see if any package deals are being offered before you buy. They change periodically, but as of the time this post went live, Rottnest Express offers a 20% discount off tickets purchased at least 2 weeks in advance and 50% off if traveling on a Tuesday.