Oh November. On one hand, you were chock full of good times and great weather; but on the other hand, you were rife with frustration and disillusionment, so I'm not quite sure what to make of you.
I wrapped up my Kangaroo Island road trip at the start of the month and beelined straight back to Sydney for a 2.5 week house sit in Manly. I had said I was on a house sitting sabbatical after a winter full of high maintenance dogs to care for, but then this sit came up with the perfect date range and idyllic location and I just had to go for it. I'd been mulling over staying by Manly Beach anyway, so I kinda felt like this one was meant to be.
While being close to the beach in 80-degree weather was pretty freakin' excellent, it was far from a carefree stay. I toggled between two different Aussie visa processes and was constantly making calls, running errands, and spending exorbitant sums of money to secure my future in this country before I left for the States. Stressful doesn't even scratch the surface of this full-time nightmare. OH YEAH, and let's not forget about the shitstorm of a presidential election that just went down. [insert perpetual facepalms here]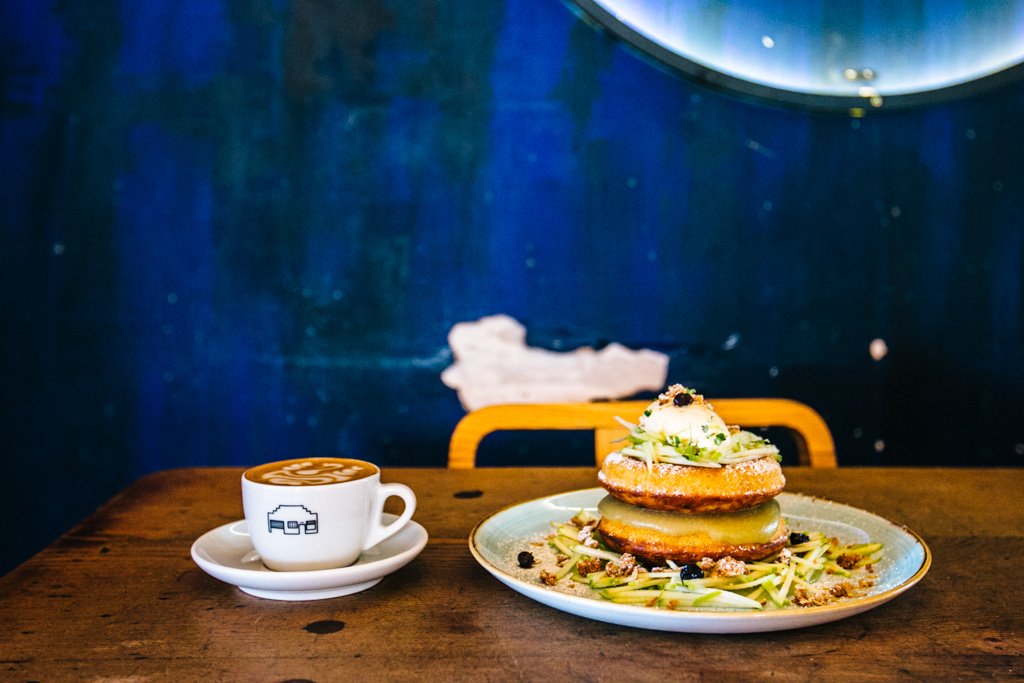 Things I Missed: Brunch in Melbourne.
Once the Manly house sit wrapped, I crashed for a couple days at Anna's penthouse on Sydney Harbour where we drank copious wine on the balcony and did some last minute Hawaii planning before I left for Melbourne. Admittedly I would have much preferred to remain in Sydney, but I'd booked my flight to Hawaii out of Melbourne earlier this year so I had to make my way back there eventually.
I'm actually glad I did because I had a really enjoyable 10 days back in Melbs. Mostly I drank a lot of coffee and indulged in a few brunches – because people, Melbourne does Olympic-caliber coffee and brunch. I sometimes forget how lacking Sydney is in comparison. I also fit in some hangouts with friends, a rock climbing session at Hardrock gym, and a power yoga class at my old studio in Northcote, the Australian Yoga Academy.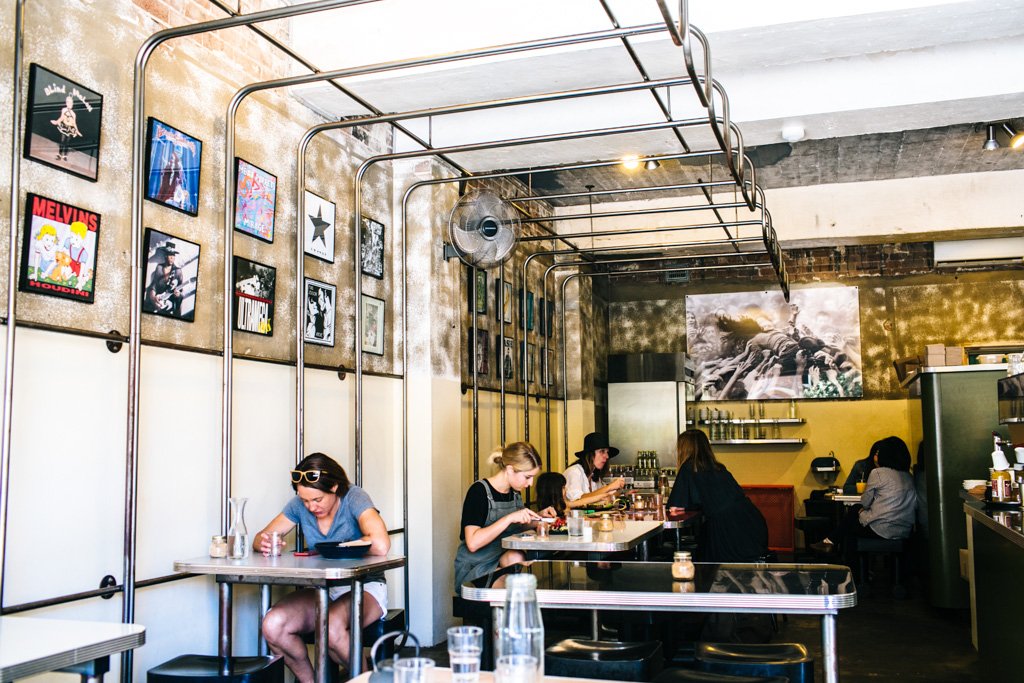 Showbox Coffee in Manly.
November 2016 Numbers
30 days in Australia:
– 2 days on Kangaroo Island
– 19 days in Sydney
– 9 days in Melbourne
Total Spent: US$1651 ($366 – Kangaroo Island, $551 – Sydney, $734 – Melbourne)
   + $740 for student loans
+ $93 for business expenses
Average Spent: $55/day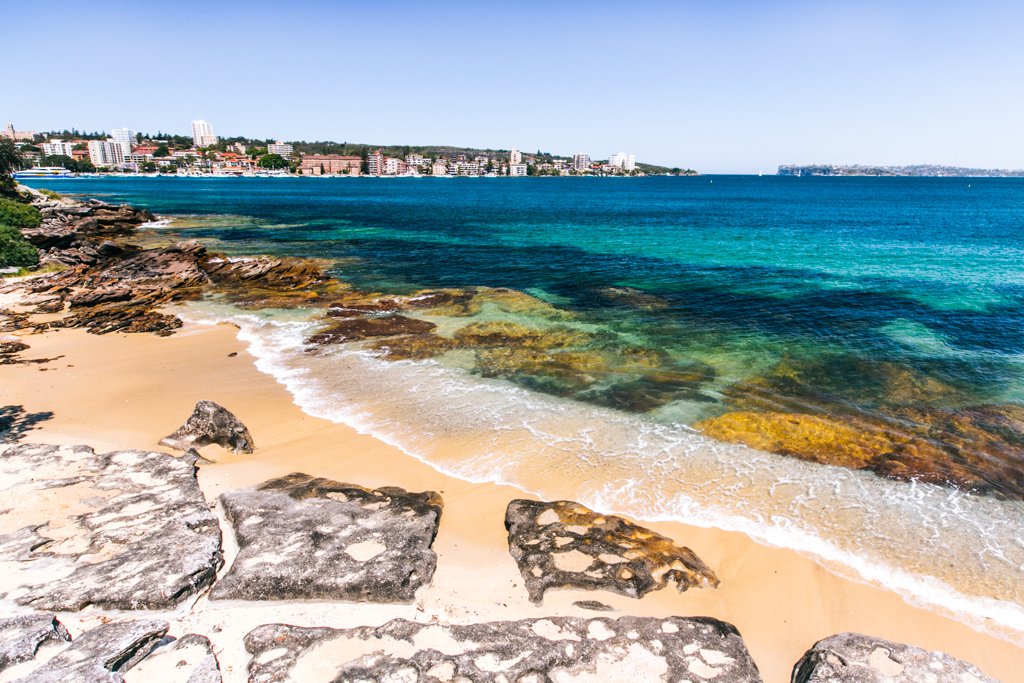 Delwood Beach, near Manly.
Overall 2016 Numbers
Days: 335
Total Spent: US$16,790
   + $8140 for student loans
+ $958 for business expenses
+ $792 for tech/camera gear
+ $335 for travel insurance
+ $2422 for visa-related nonsense
Average Spent: US$50/day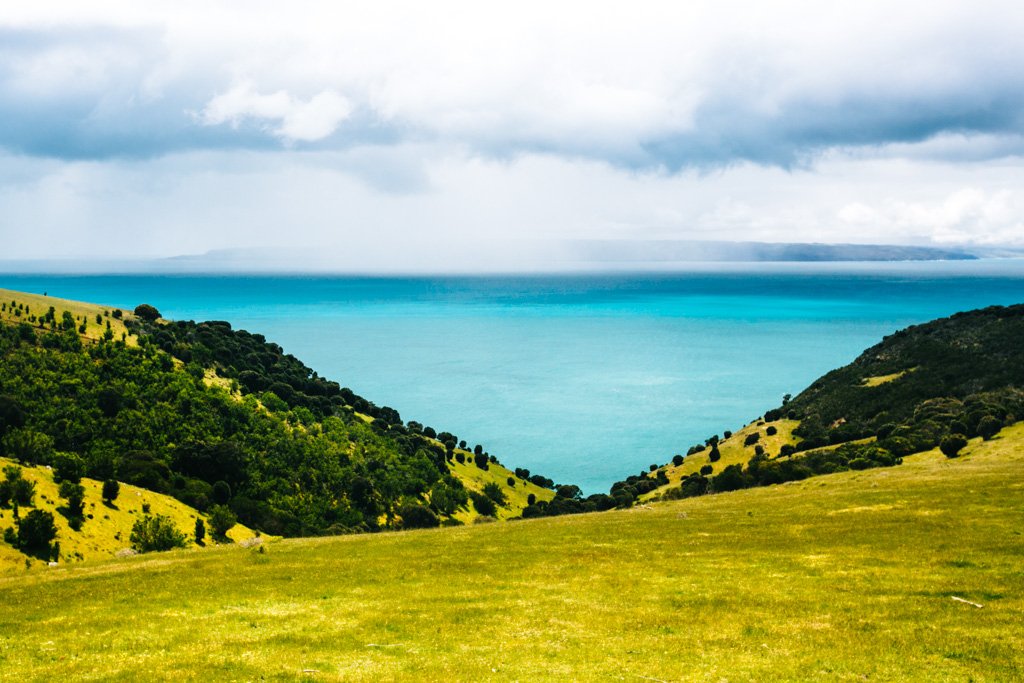 View from Dudley Wines on Kangaroo Island.
November 2016 Highlights
Wine Tasting in South Australia
Can I have this as a highlight for two consecutive months? Hells ya I can! The beach and wine party carried on into November as we continued our Kangaroo Island roadtrip. We enjoyed a wine tasting with a particularly memorable view at Dudley Wines on KI, then wrapped up our adventure with one last stop at Hahndorf Hill Winery in the Adelaide Hills to sample some Austrian wines (and yes I mean Austrian, not Australian!). God, I love South Australia.
Living by Manly Beach
For you non-Sydneysiders, Manly is one of Sydney's major beaches and a popular suburb, but it plays second fiddle to Bondi because it's not-so-glitzy or scene-y and is a bit out of the way to reach. A pricey 30-minute ferry ride or a longer bus ride through the northern suburbs meant I'd only racked up a handful of short visits in my cumulative 1.5 years spent in Sydney, which I'd been feeling mighty guilty about.
Thankfully I got a chance to remedy this last month with a 2.5-week house sit in Fairlight (a neighboring suburb) watching over Solveig, a former show dog turned house pet. And I can now confirm what I'd always heard to be true: Manly kicks some serious booty. It has an entirely different vibe than Bondi, as it's predominantly populated by families rather than expats. And best of all (at least for me) is how many other beaches and walking trails are so easily accessible from Manly. I loved having both the ocean beach and several harbour beaches on my doorstep. You better believe that all our dog walks led us to one beach or another. Yep, I could happily live in Manly – if only it weren't over an hour away from Sydney Airport!

Manly Beach.
Acing the IELTS Test
Oh thank god I don't have to take the English language test a third time. Mid-month I got word that I'd aced the whole damn IELTS test, which gave me enough points on Immigration's Points Test to officially lodge my Expression of Interest for the 189 visa. SO HAPPY ABOUT THIS!
The Return of Bondi Guy
I don't know or necessarily even care right now what'll happen with this, but Bondi Guy waltzed back into my life this month in a memorable way. And then of course I left Sydney shortly after without a return date in sight. Such is the life of a nomad!

Sydney Harbour penthouse views.
Wine Time at the Waverton Penthouse
Post-Manly and pre-Melbourne, I had a couple of homeless days on my calendar which I ended up spending crashing at Anna's place in the northern suburbs. I basically spent the entire time on her massive balcony ogling Sydney Harbour and the visiting lorikeets. The best, though, was the night we spent with one of her flatmates talking and drinking wine on the balcony. Gah, I love Sydney so much!
Being Granted My Student Visa
I stashed all my worldly possessions in a storage unit in Sydney without actually knowing if I'd be able to return to retrieve them anytime soon. The next day I boarded a plane to Melbourne and when I arrived I got word that my student visa had been granted. I can't even tell you how relieved I felt to know that I could return to Australia after Christmas to wait for my 189 visa without fear of deportation! HAPPY HAPPY HAPPY!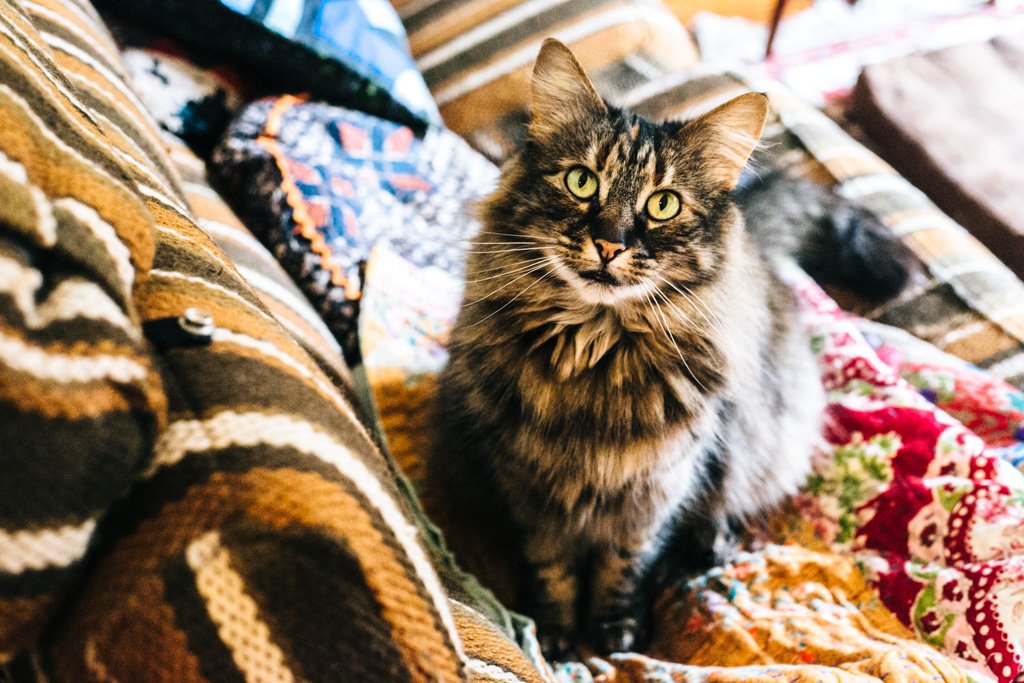 The Most Precious Airbnb Kitties
So I may have booked my Airbnb in Melbourne solely because of the two adorable long-haired tabby cats that lived there. I fell in love with them instantly, specifically the dark-colored one which my Airbnb host offered to let me adopt! WHAAAAAAT! I hadn't even thought about getting a cat, but Tomasina is so precious and cute and I already know she's down for couch cuddles and nonstop purring which is pretty much all I need in a kitty companion. But first, how about I find a place to live before I become a kitty mama again, right?
A Rock Climbing Friend-Date
I met up with a friend in Melbourne for a very belated rock climbing outing at the Hard Rock gym (note to self: bring back climbing gear from the US!), which then turned into a fancy meal at the coolest little bar/restaurant called Seamstress with Speakeasy vibes and clothing hanging from the ceiling. Such a fun evening!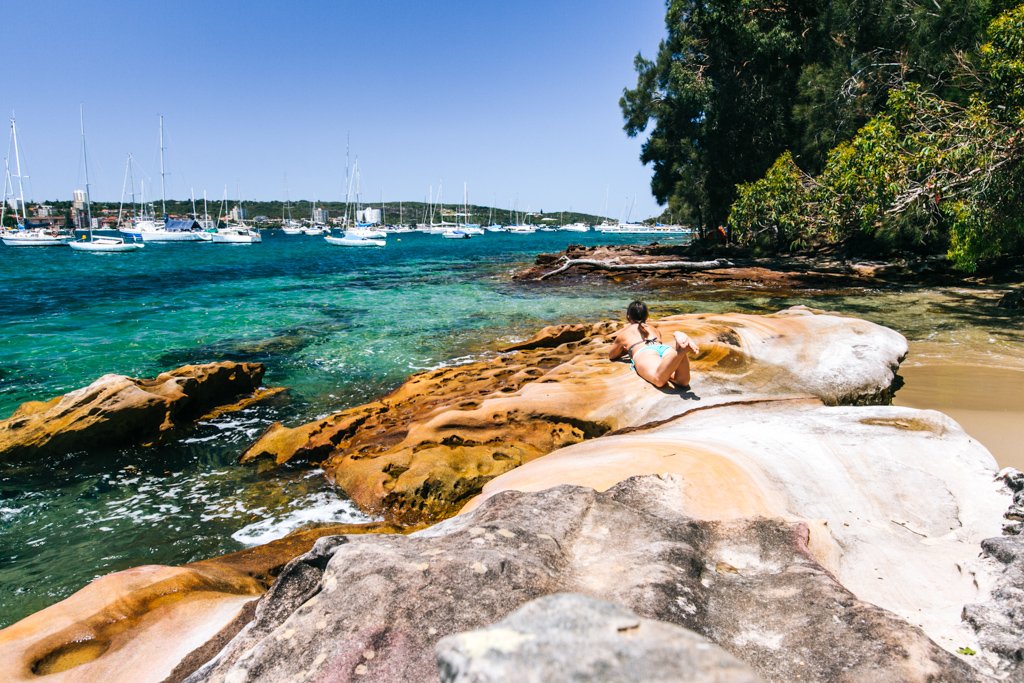 Sunbathing on Sydney Harbour.
The Gilmore Girls Revival
Look, I'm a bookish millennial ivy league graduate from small-town Connecticut. OBVIOUSLY the Gilmore Girls is one of my favorite TV shows of all time (don't even ask how many times I've watched the whole series, start to finish).
I contemplated signing up for Netflix just so I could watch the GG revival, but I managed to find a way to stream it instead. Overall: some parts of it were WTF-worthy and entirely unnecessary, but I enjoyed it and felt like it was a fitting way to tie up loose ends in the series. Also, #TeamLogan 4 lyfe!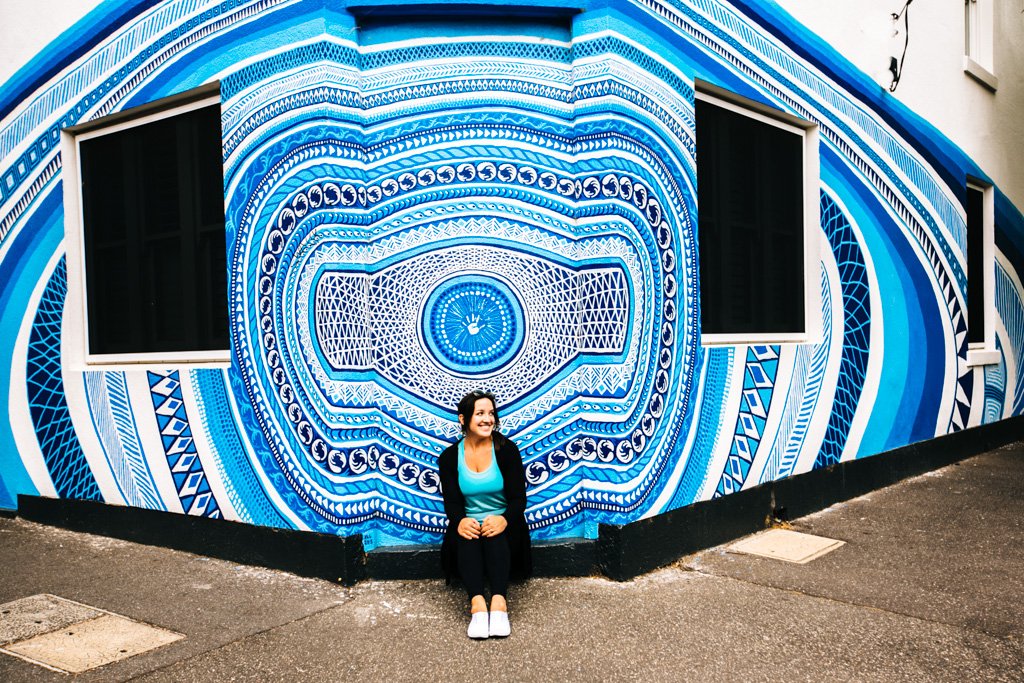 Street Art Frolicking in Melbourne
I've been starved for street art since leaving Melbourne earlier this year (Sydney has some, but it's pretty much a joke in comparison). So during my 10-day stint in Melbs this month, I hit the streets and frolicked around Fitzroy and the CBD in search of colorful murals. One of the best days I had was the one where I met up with my Instagram friend Marina, OD'd on coffee, and had a spontaneous street art photo shoot.
November 2016 Lowlights
Everything Ever About the Election
UGH.
First off, I hate myself for not voting in this election. I promise it wasn't because I was lazy or waited til the last minute – I actually printed out and mailed in my absentee ballot request back in July. I checked the box that requested the ballot by email since I had no permanent address for receiving mail… but then in the weeks leading up to Election Day, I still hadn't heard anything. Then I found out that I was supposed to log in a month prior to fill out my ballot, print it out, and mail it in – a small instruction that wasn't made clear AT ALL when I signed up initially. You'd think they would at least email you in advance to say "Hey, Absent American – It's time to kill a tree and cast your vote!". Or hey, maybe even get with the times and implement electronic voting? Just a thought.
So that was a major bummer. Then spending Election Day overseas constantly refreshing the US map on my laptop and watching it turn progressively more red as time passed, with absolutely no one to commiserate with… well, that was the literal worst.
More Visa Nonsense
The nitty gritty on the 5 months I've spent entrenched in the Australian visa process is summed up in great detail in the second half of this blog post. The worst of it, though, came this month when I had to work concurrently on two different visa applications. November had me taking the IELTS test, missing the short window of time for picking up test results, and scrambling to figure out another way to obtain them (seriously, why is everything not online these days?!)… then submitting my Expression of Interest for the 189 Independent Skilled Visa. Meanwhile, I spent most of the month researching course options for the student visa, going for medical exams, and frantically submitting my application before leaving Sydney. HELLO STRESS PARTY.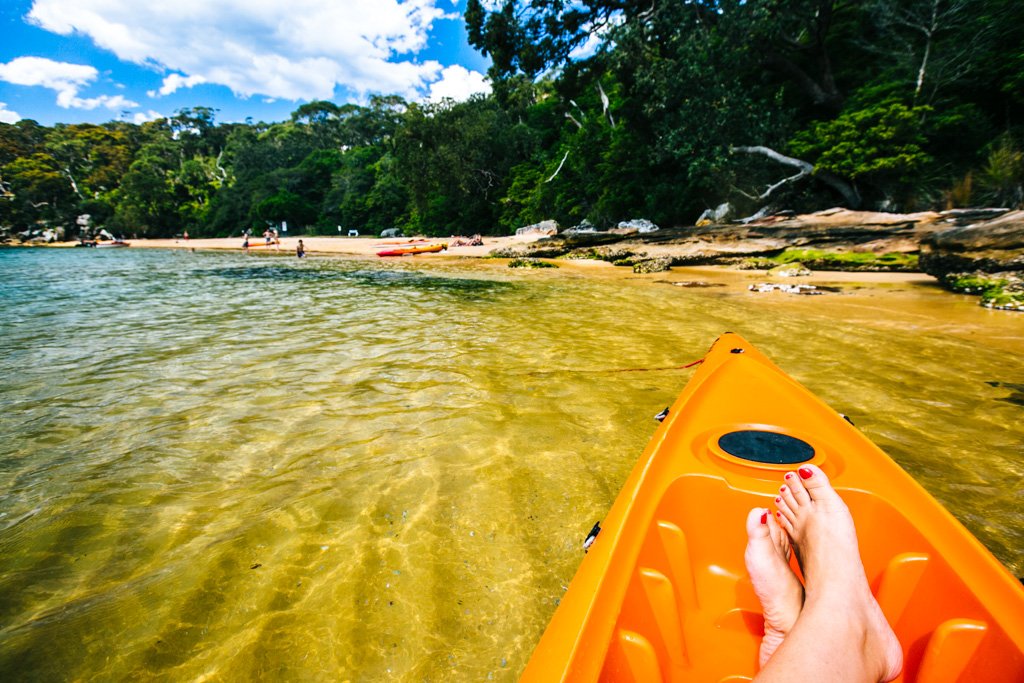 Kayaking Sydney Harbour.
What's Next in December 2016
I'M GOING HOME for the first time in 2 years! I'll be spending 12 days in Hawaii before making my way back to the east coast to Connecticut (where my family is) and NYC (where my friends are). I'm very excited to celebrate a proper Christmas again (sorry Aussie, you do so many things right, but my god you suck at Christmas); not so excited to plunge back into freezing temperatures.