I don't technically have a bucket list, but if I did, boy would hiking the Kalalau Trail in Hawaii have been high up on it. In fact, I planned my recent 12-day stopover in Hawaii around this trek and spent most of that time exploring the garden isle of Kauai.
Kauai's Na Pali Coast is one of the most beautiful coastlines in the whole world. Hiking the Kalalau Trail is the best way to immerse yourself in the scenery, but you can also opt to kayak up the coast (unfortunately not an option in winter, which was when I was there) or take a scenic helicopter tour.
I figured this was probably the most epic first-time helicopter ride I could possibly hope for, so we splurged on a tour with Blue Hawaiian. Aside from the mild motion sickness I endured, it was pretty freakin' fantastic. Our helicopter flew up the Na Pali Coast and into a couple of the valleys, where we glimpsed some goats(!) and the beaches where I'd soon be camping during the Kalalau Trail hike.
If you aren't hiking the Kalalau Trail or kayaking the Na Pali Coast (or even if you are), you absolutely must take a scenic helicopter tour of Kauai! This is your one chance to see this glorious coastline.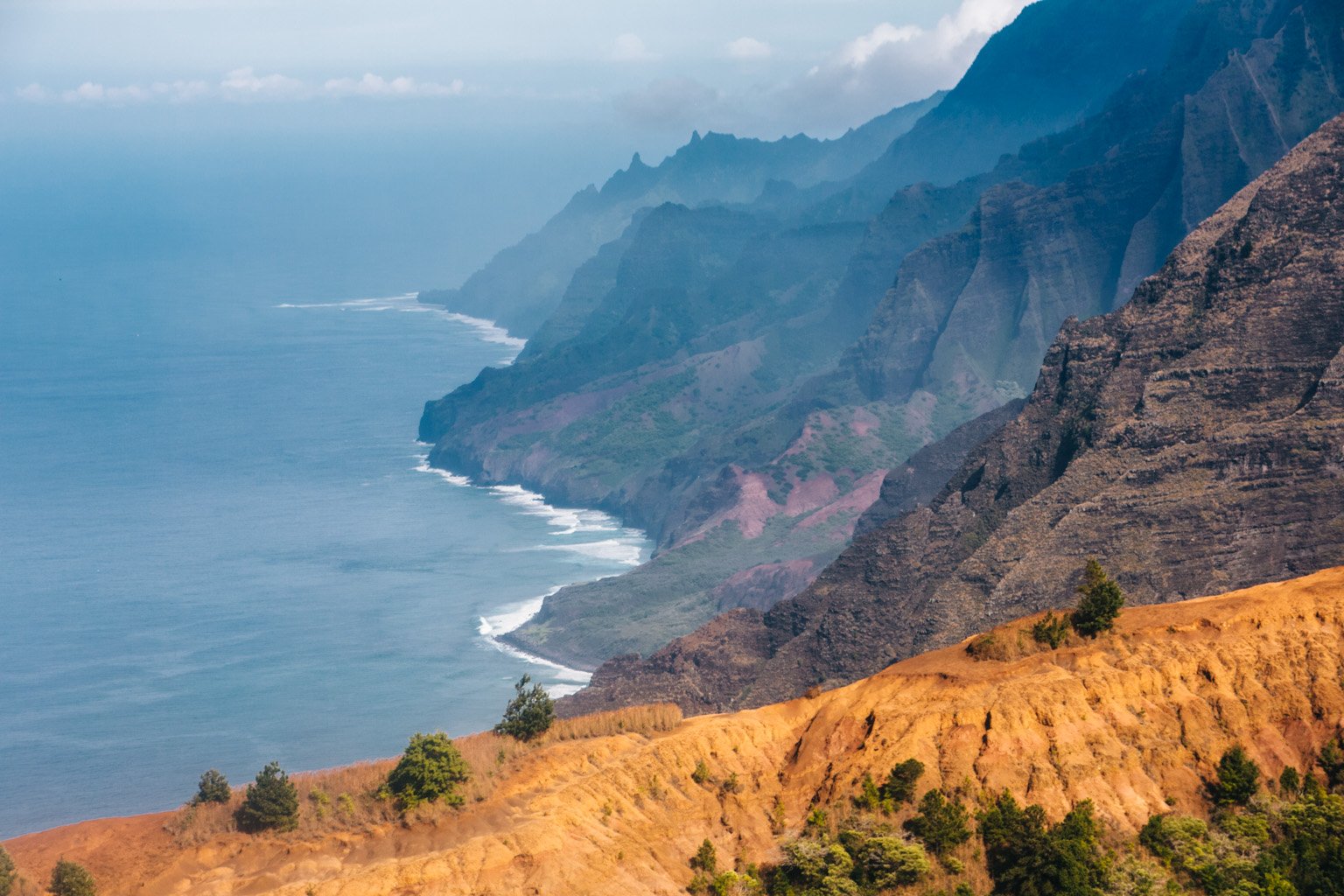 Can you spot the goats?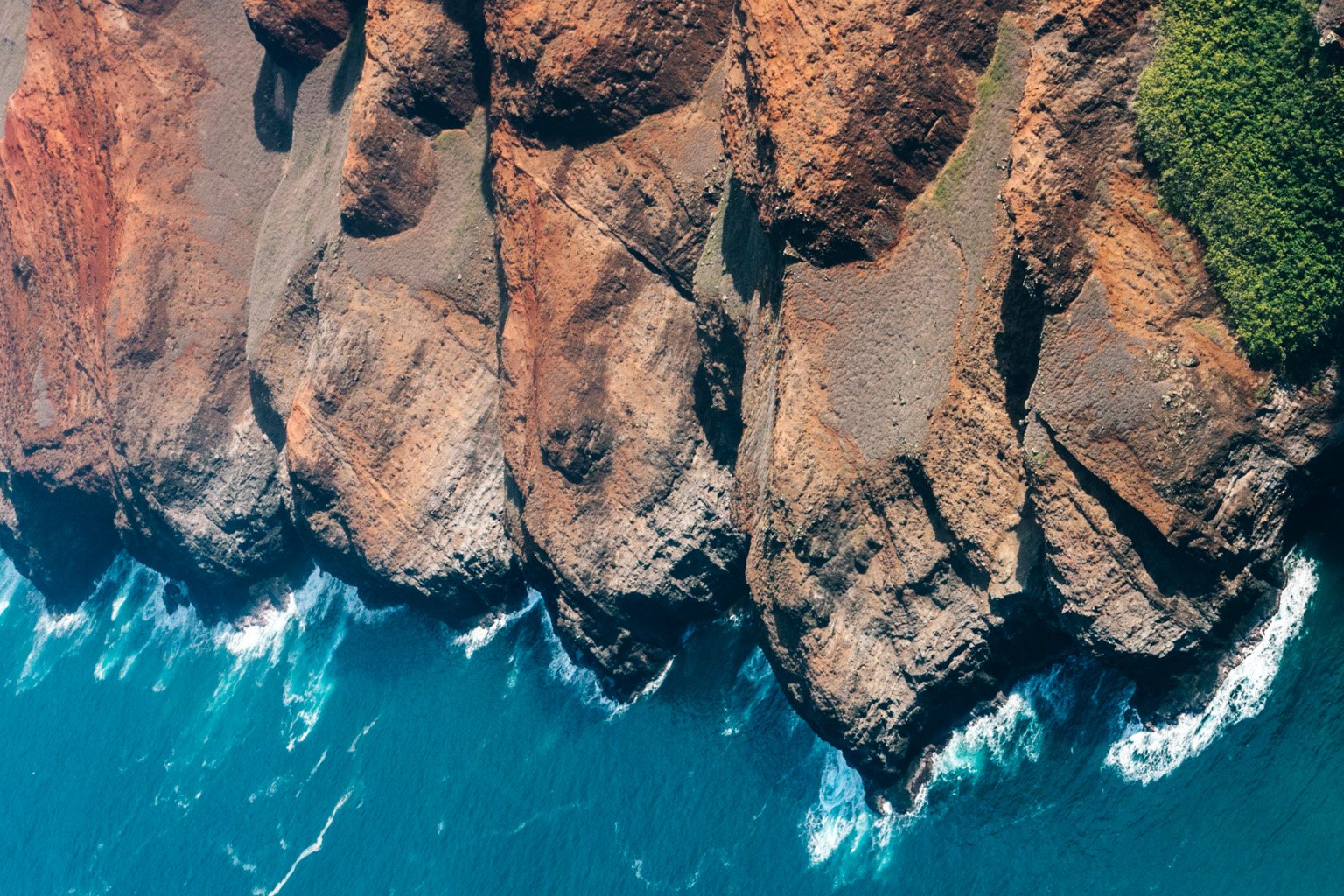 I'd been eyeing the Kalalau Trail for YEARS with slight trepidation. Between safety concerns and logistical hassles, it's not something you'd do on a whim – and if I'm honest, it's not ideal to do as a solo hiker (though I did it on my own, so obviously it's doable).
But if you do tackle the 11 mile hike to Kalalau Beach, it is SO worth the effort (and terror). I'll be posting a killer guide to this trek in the coming weeks in case you're on the fence about it like I was.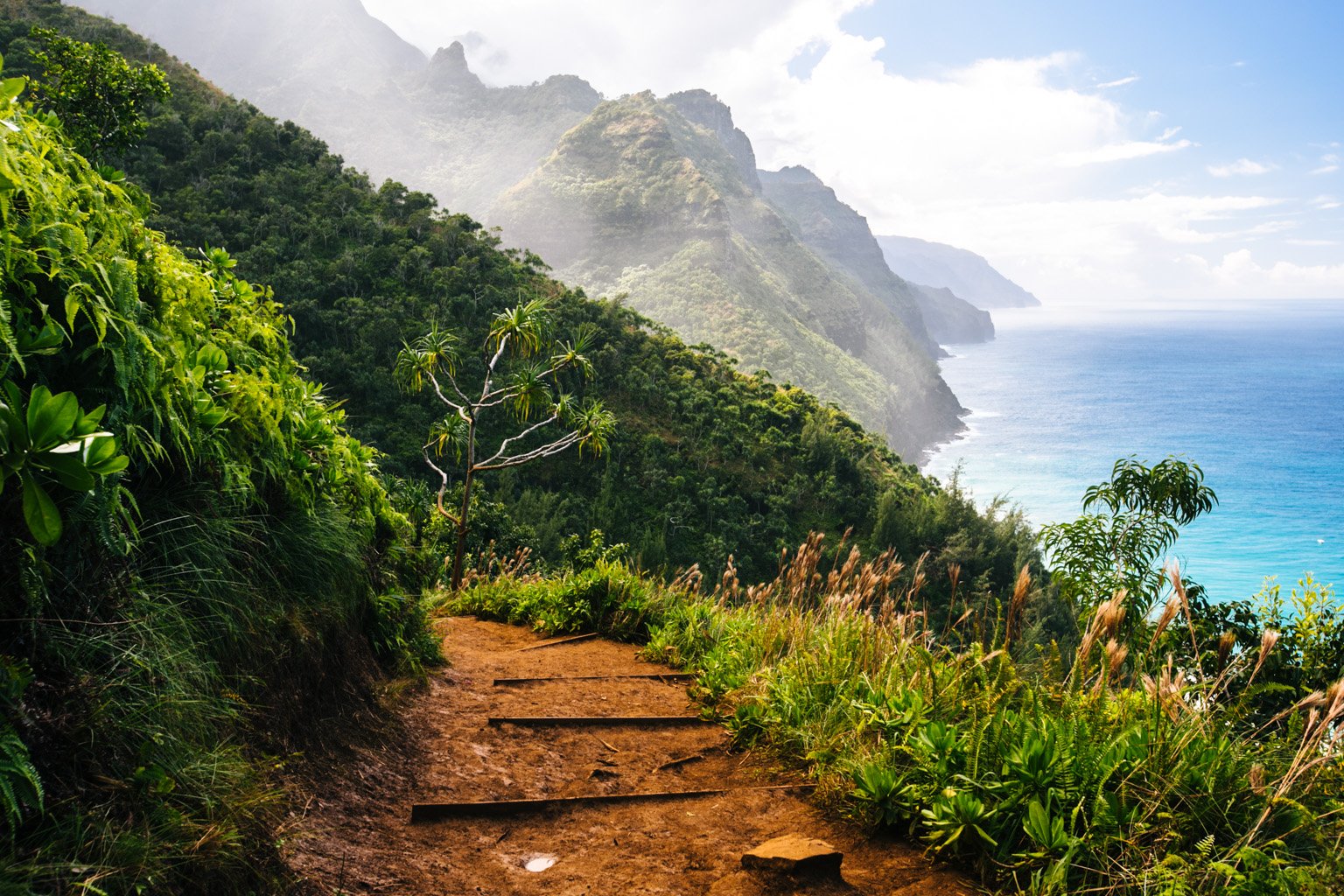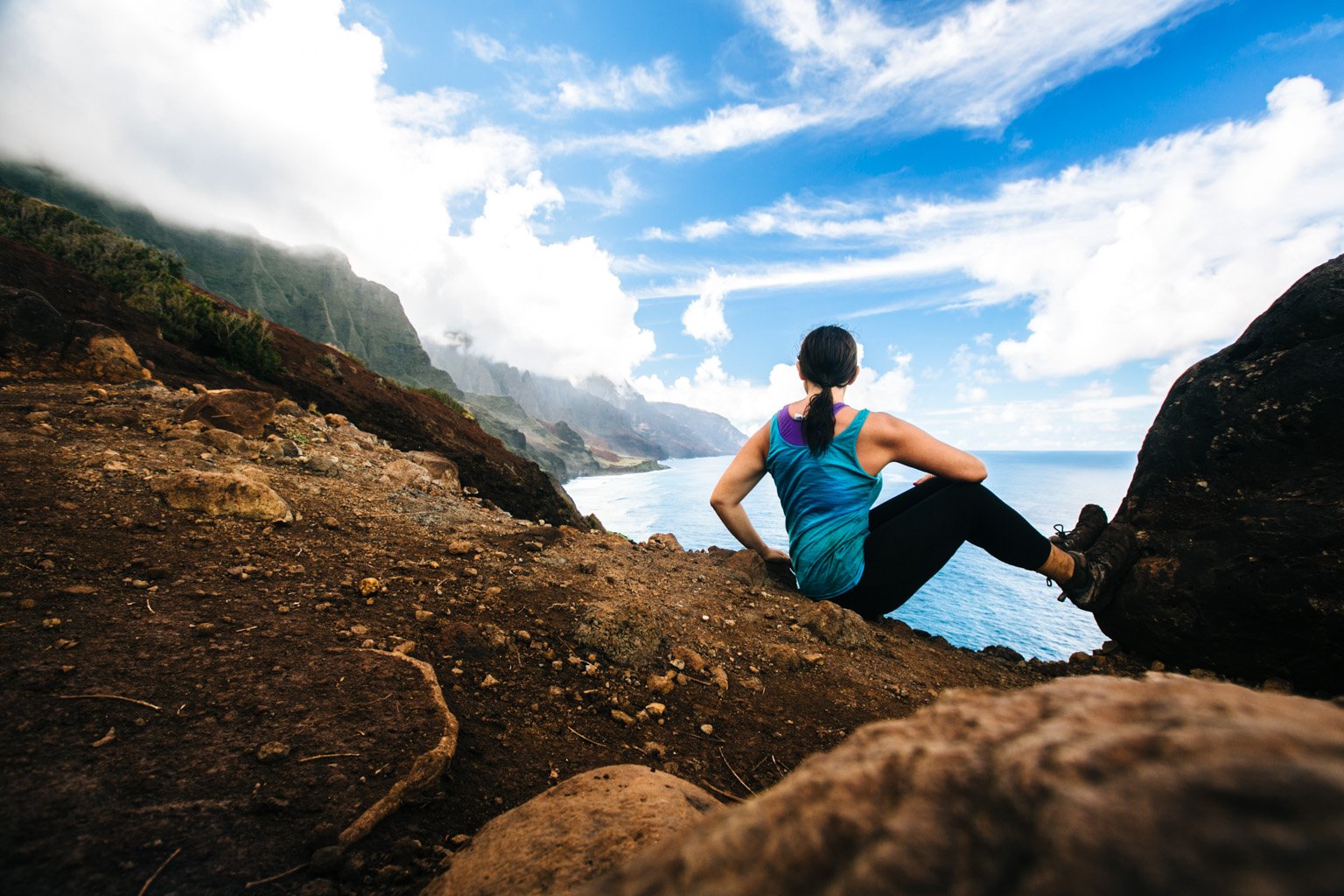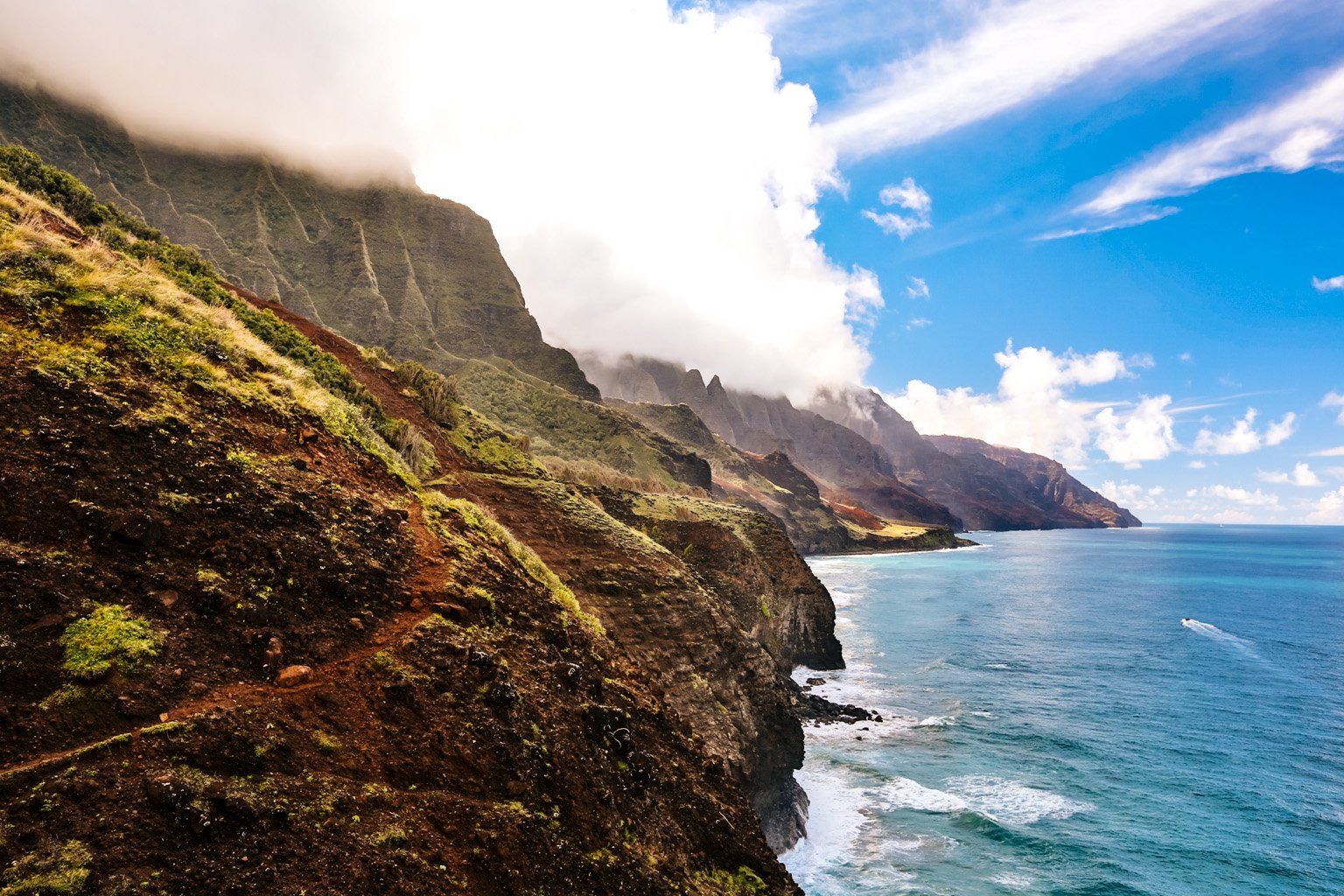 See that trail in the photo above? There are some parts of it that get super-narrow, where you can't fit both feet side by side and have to tip toe around a cliff edge. One wrong step and you're going down.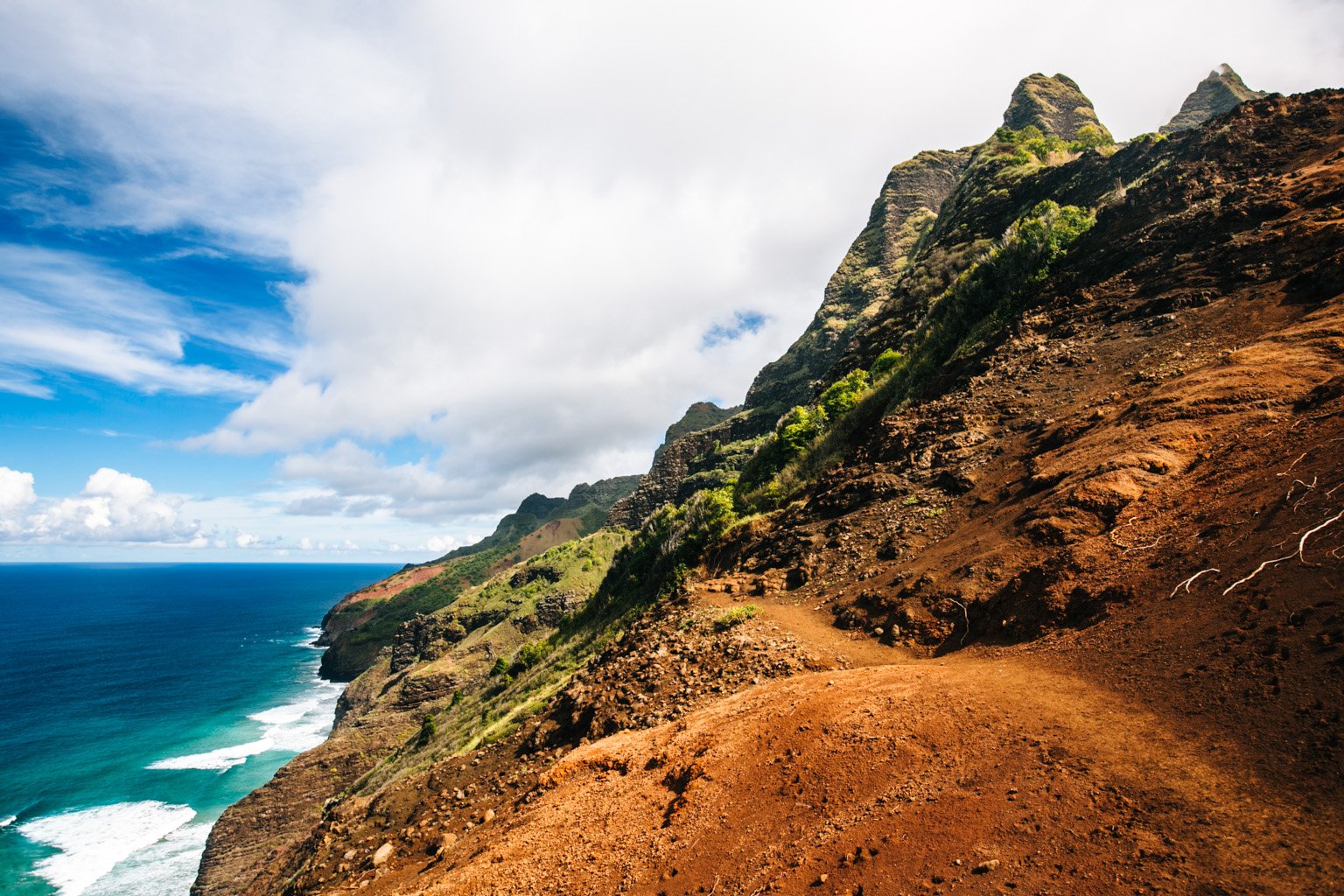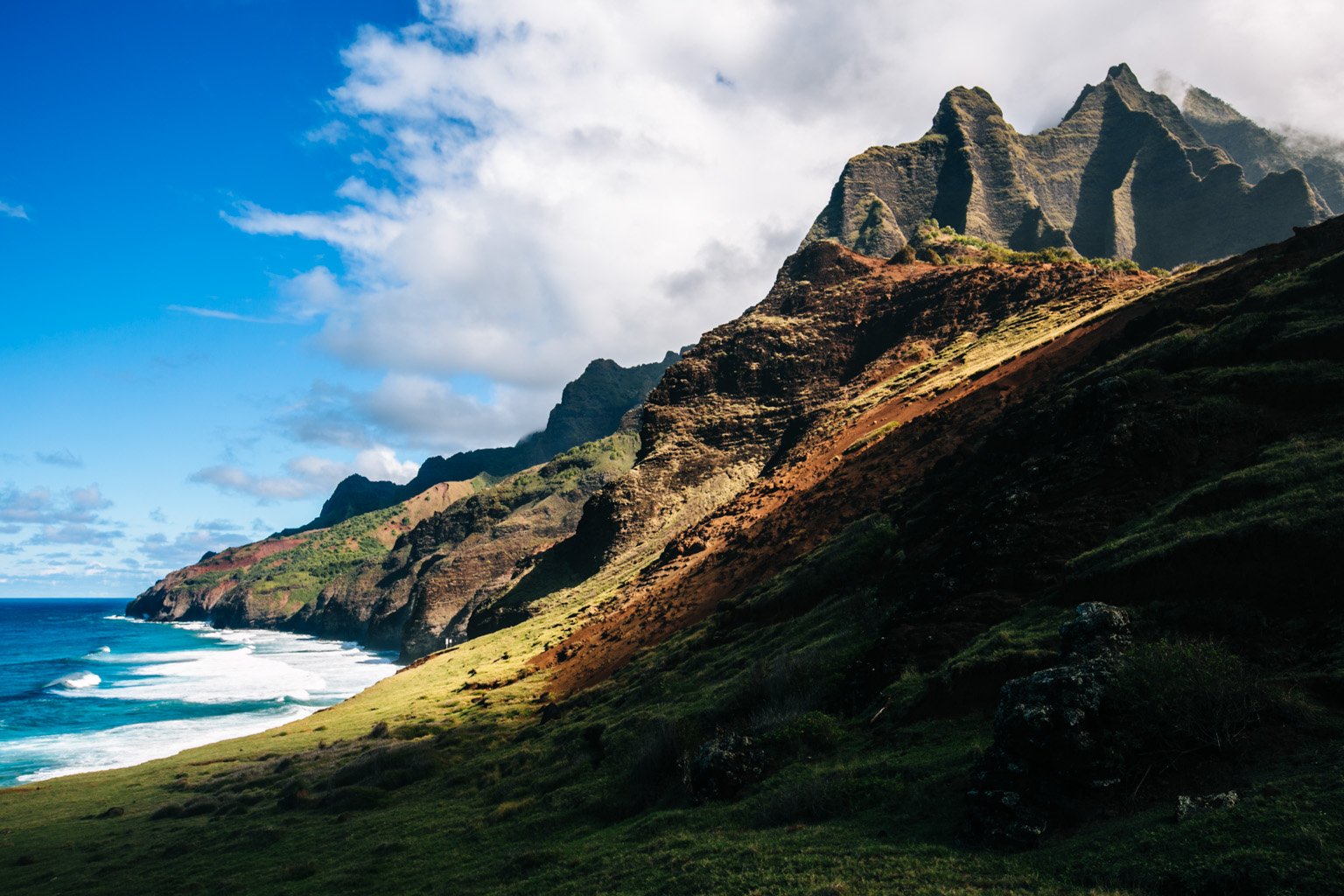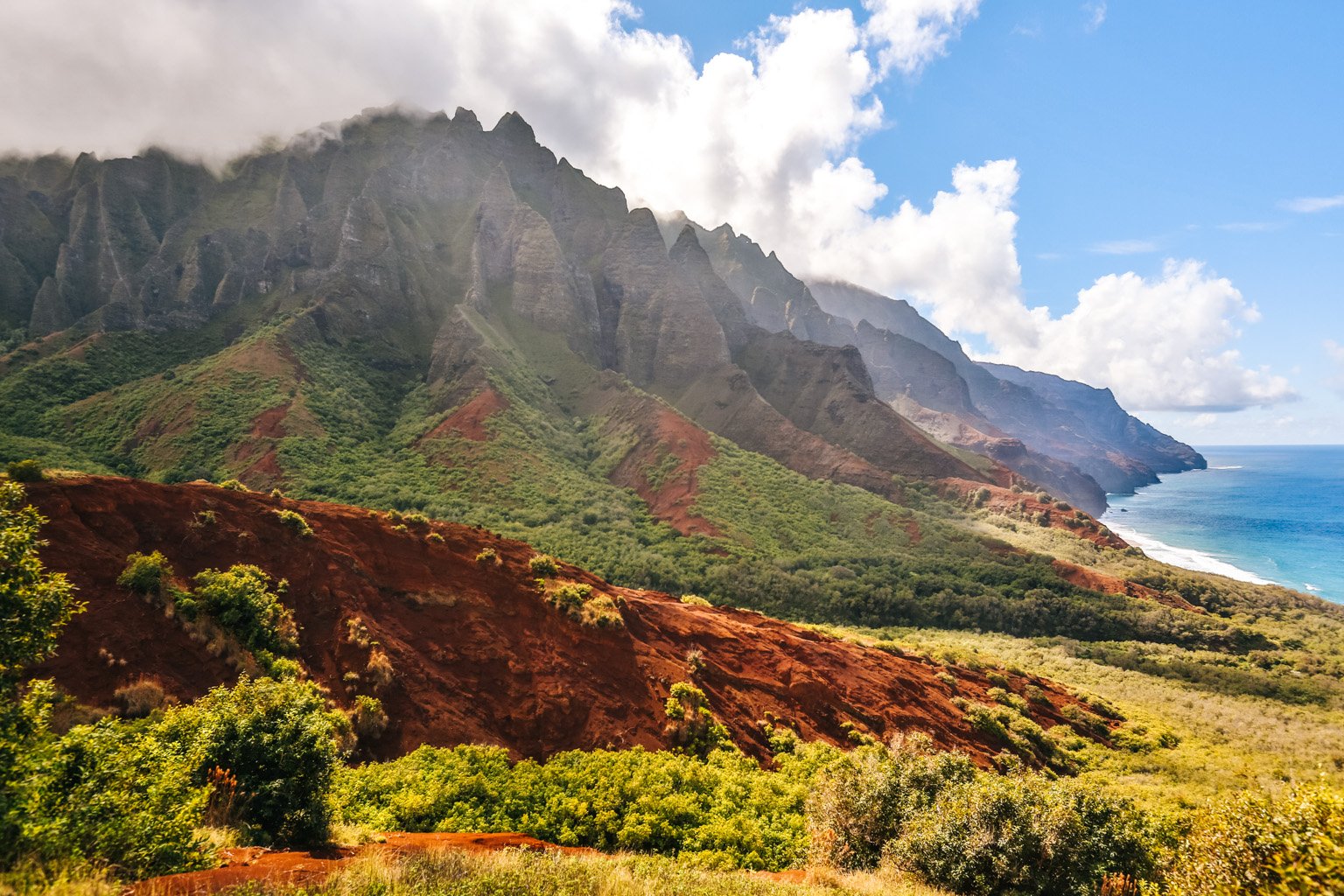 Right here is my favorite spot on the entire 11-mile trail: the view before descending into Kalalau Valley. I just love the blue-green-orange palette here.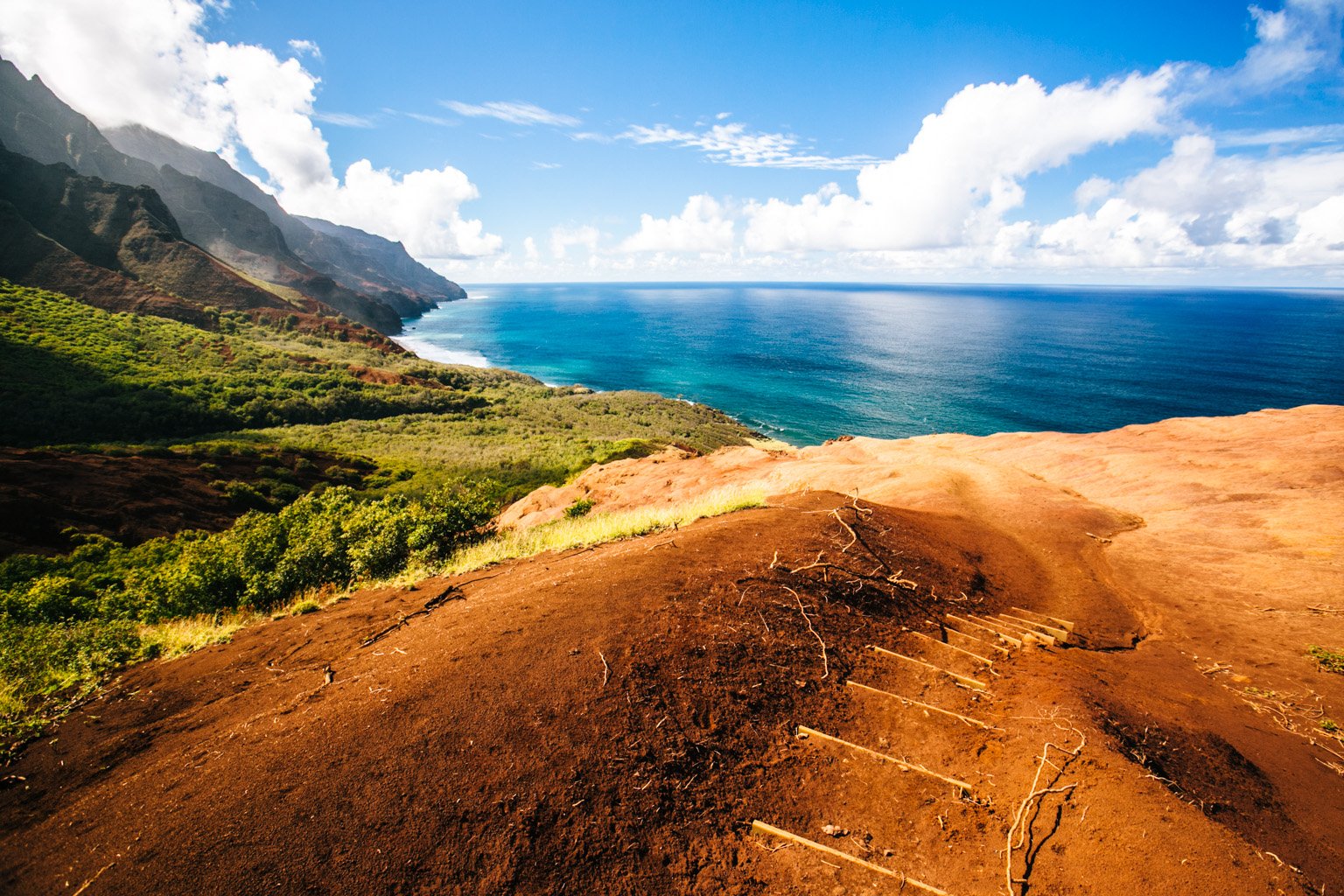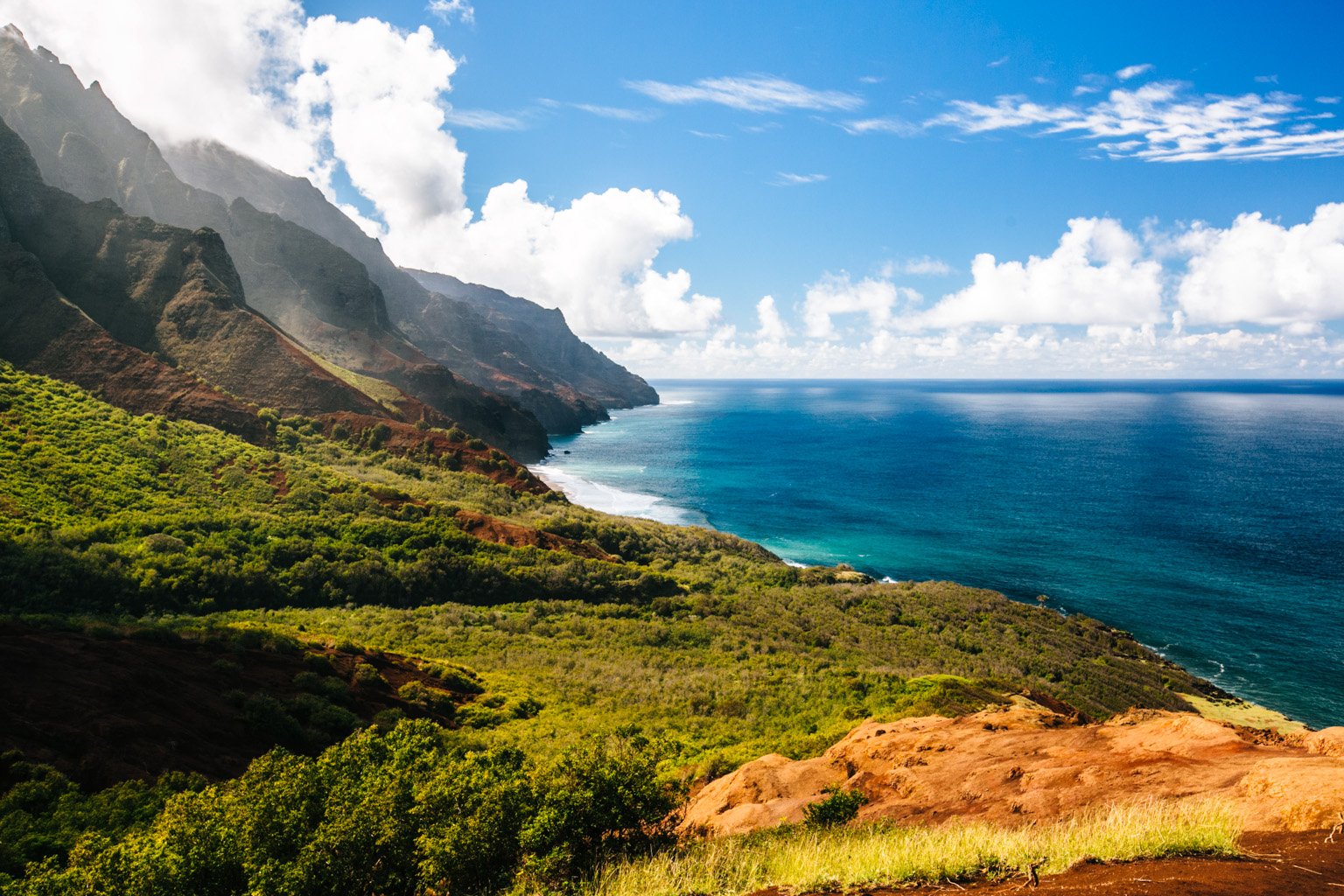 As soon as I made it to Kalalau Beach, I set up my tent and ran into the water with all my clothes on. They really needed a good rinsing after being repeatedly caked in sweat and mud for two straight days. That, and I just couldn't be bothered changing into my bathing suit.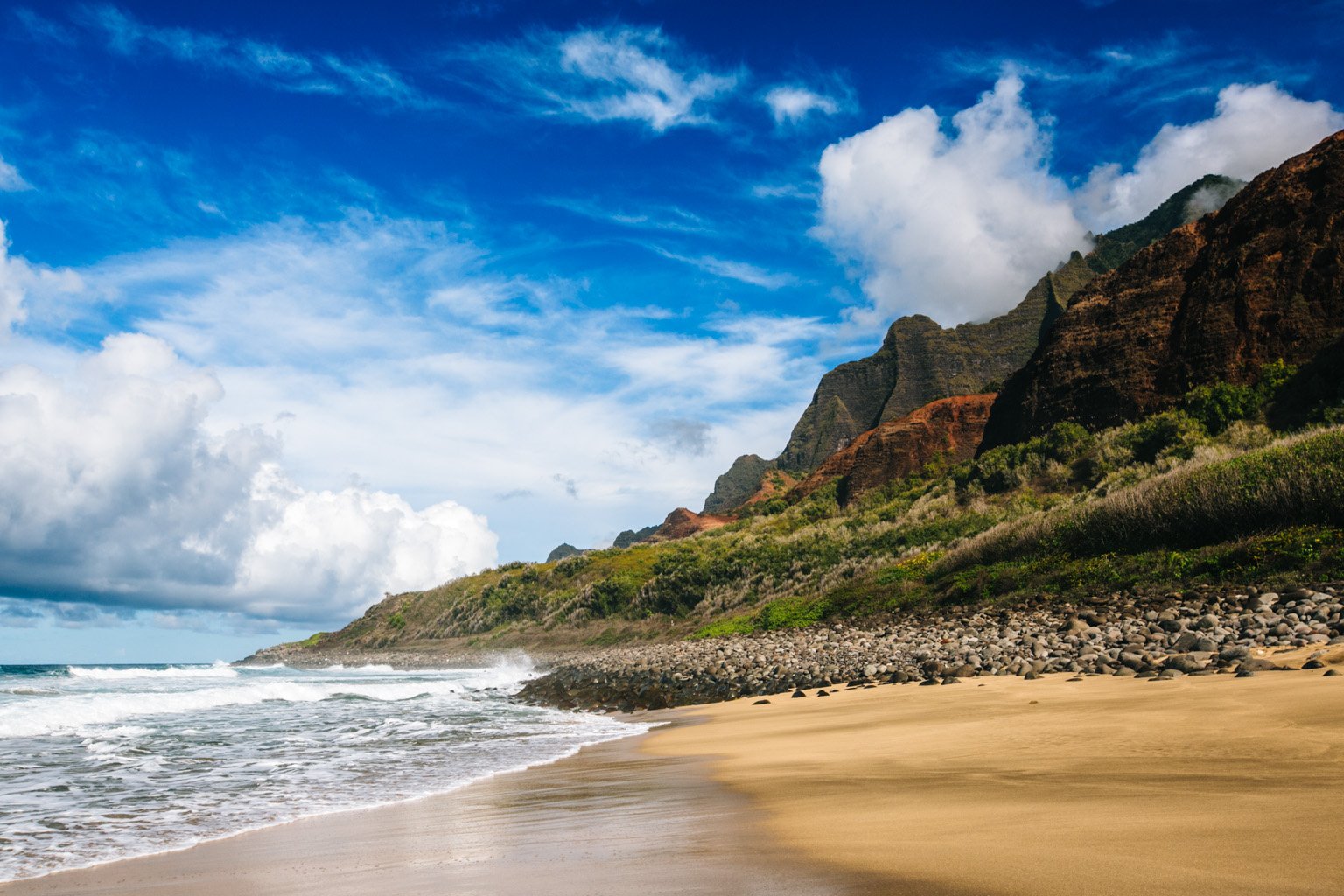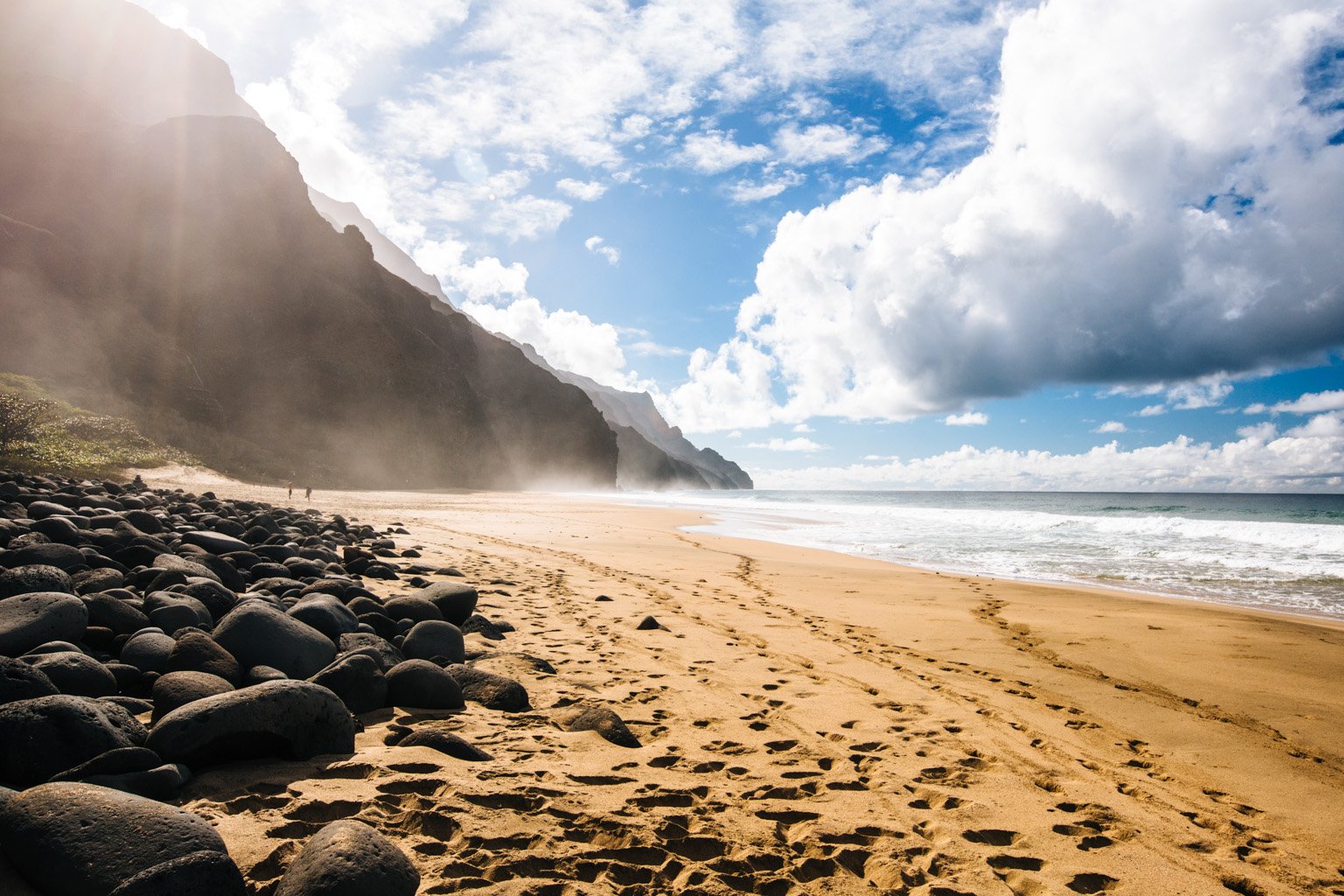 I had the most relaxing 22 hours at Kalalau Beach (pro tip: allot more days than you think you'll need to complete and enjoy the Kalalau Trail). I did sunset yoga on the beach, frolicked down to check out the caves on the south side of the beach, and refilled my water bladder with water from the falls.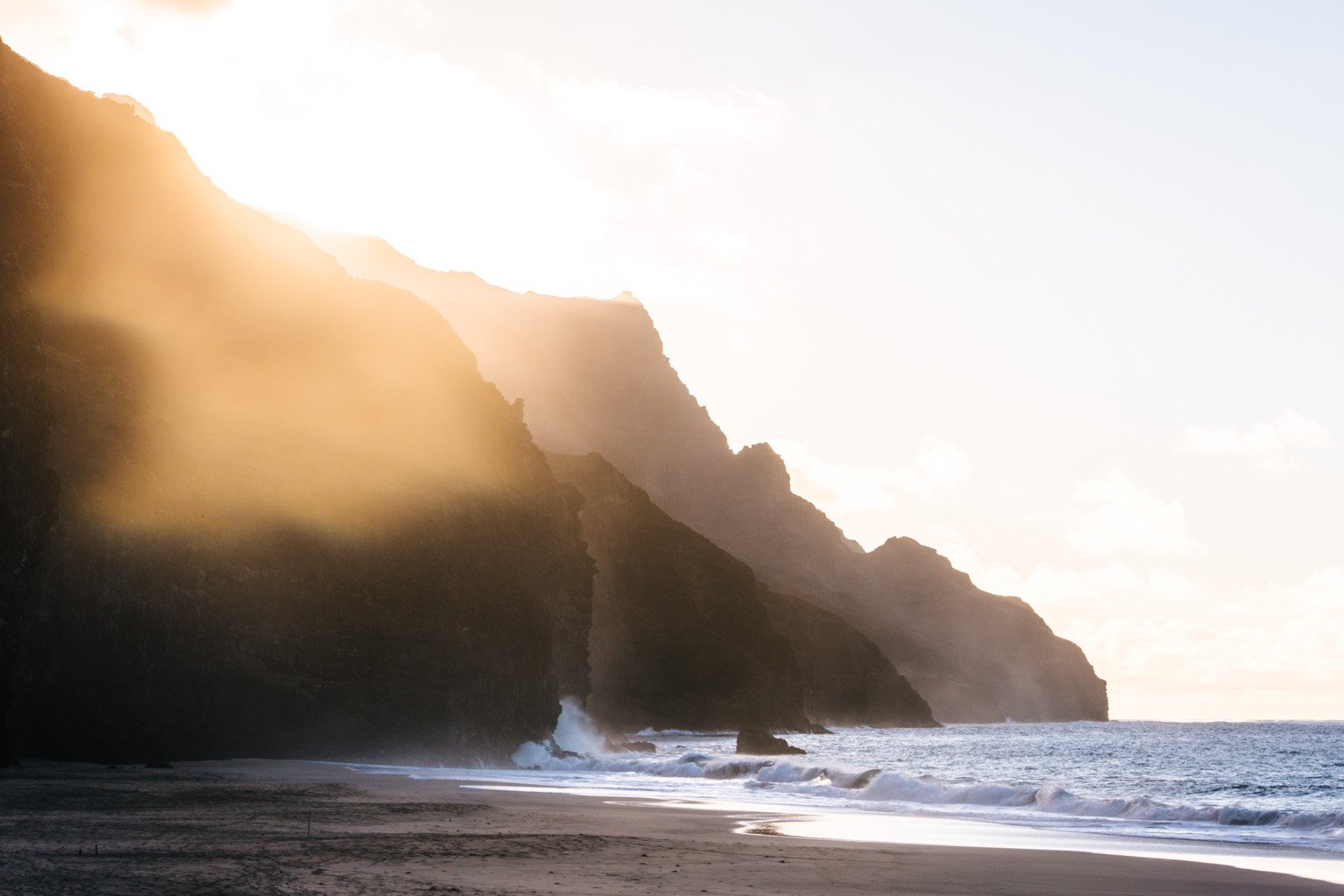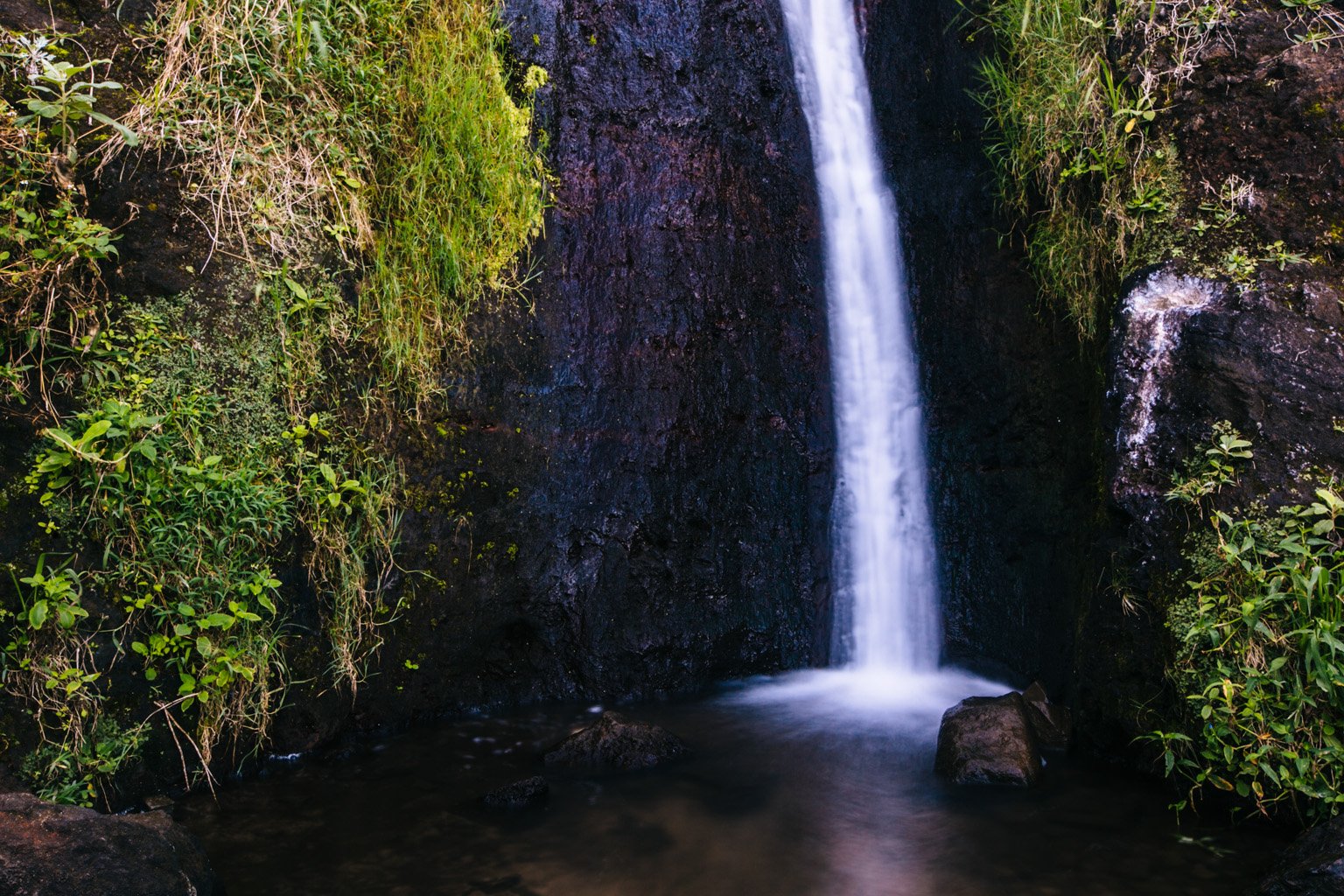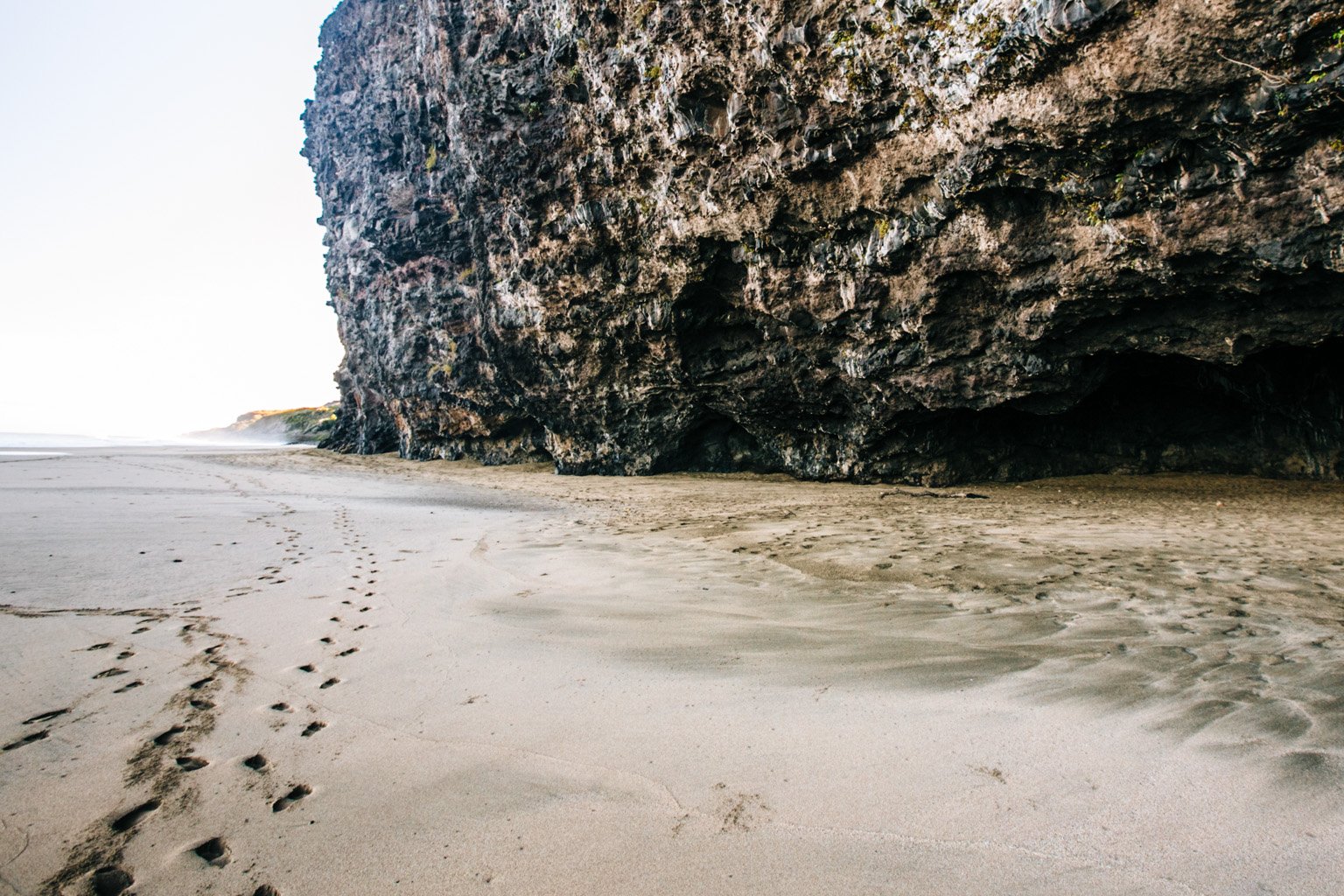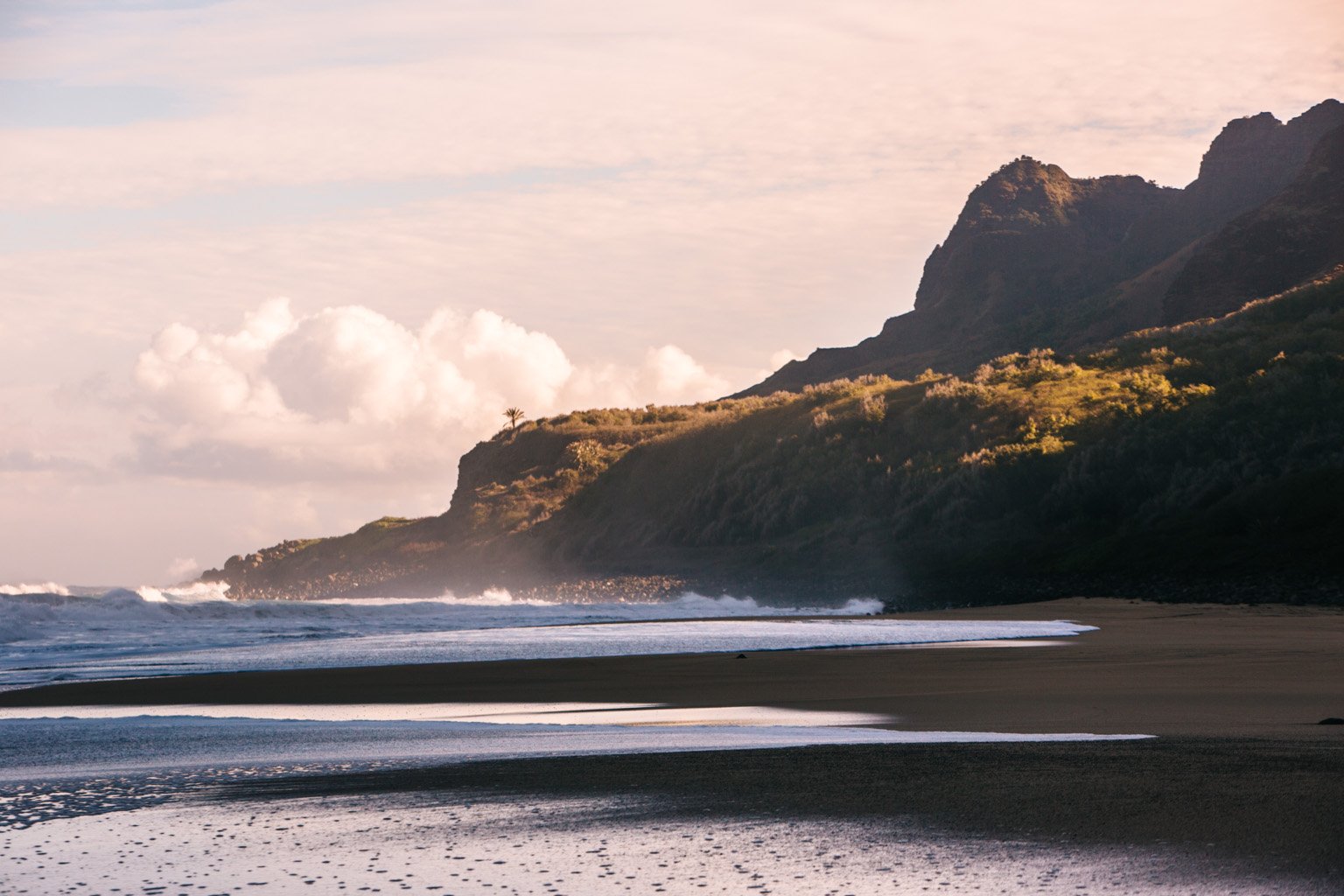 Pin it!