Sure, I was excited to try poutine and explore Mount Royal, but the thing I was most psyched for on my first visit to Montreal? Cycling around the Montreal waterfront.
As far as I'm concerned, there is precious little that beats sunshine and a bike. So upon waking up to a blue sky morning, I rented myself a Bixi bike and headed for the prettiest bridge in town!
Crossing Pont Jacques-Cartier
I'd had my eye on the Jacques-Cartier Bridge since Day 1. Isn't she a beauty?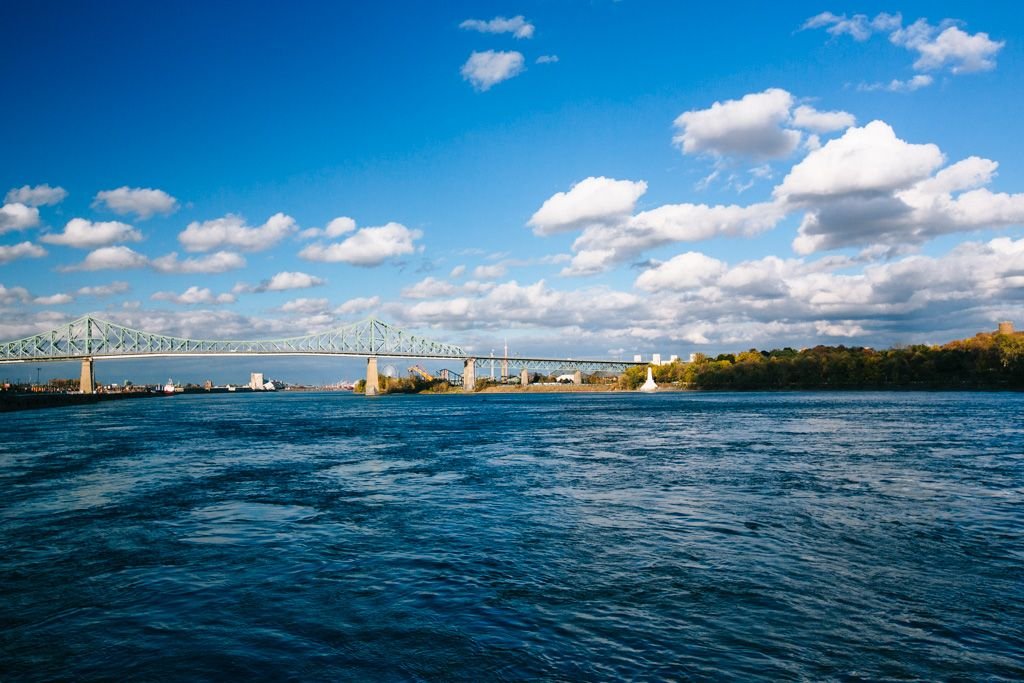 Due to the time constraints with the Bixi bike, I had to break up my long bike ride into shorter stints. I figured this would work out well if I rode for 30 minutes, docked my bike, and then wandered around for awhile on foot.
HAHAHA, right. On my very first ride, biking from Montreal city to Parc Jean-Drapeau, I crossed over the Jacques-Cartier Bridge to St. Helen's Island and got a wee bit distracted by both the bridge and the view it afforded. Between that and not being able to find the one docking station on the island, I was definitely late in returning my first Bixi bike. WHOOPS. Bixi Bikes 1, Lindsay 0.
But can you blame me? Look at that bridge; look at that foliage! There was no way I was biking and NOT stopping to take pictures every few minutes.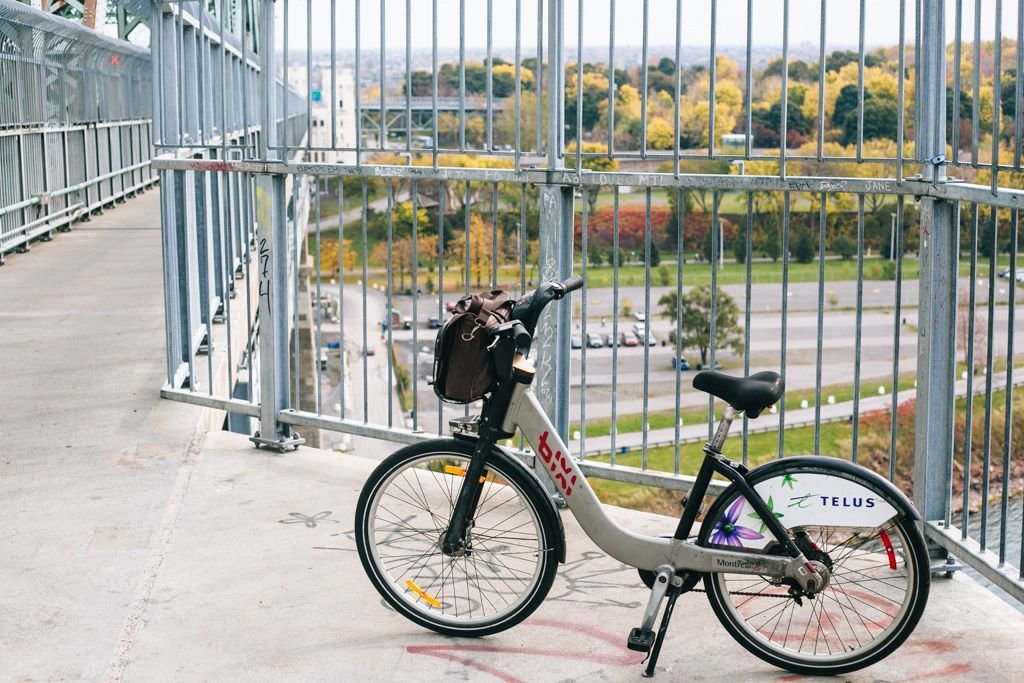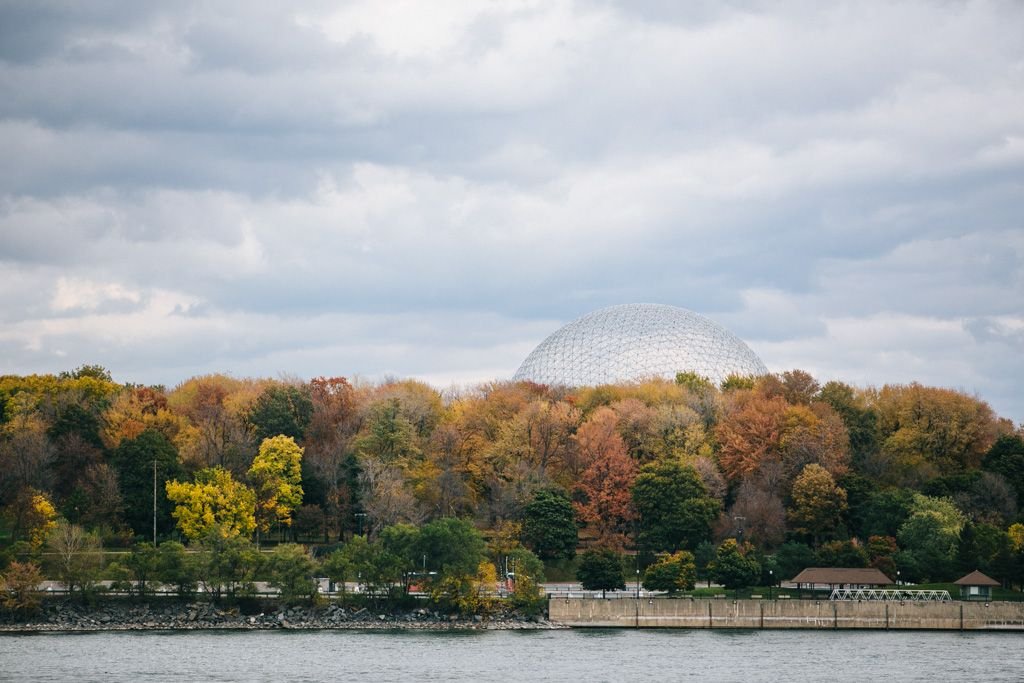 Parc Jean-Drapeau
Upon docking my bike more than a few minutes late, I set off to find that big dome I'd seen from afar: the Biosphere. I wasn't in a museum-y mood, opting instead to just admire this unique building from the outside.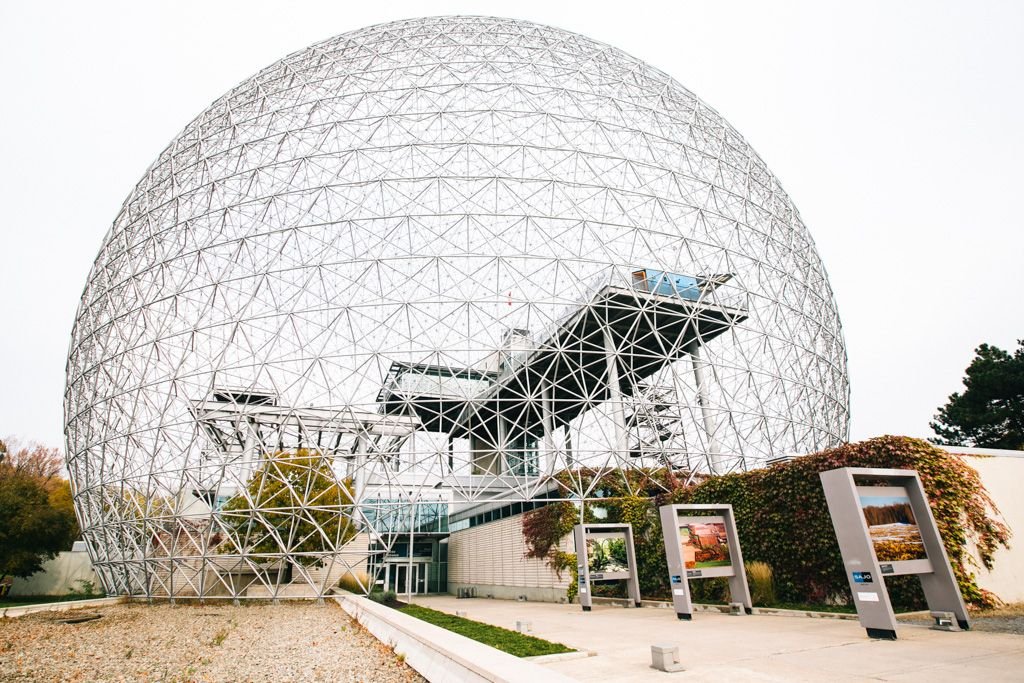 I was content just walking around the park, doing my annual leaf peeping. I watched people slacklining and working out, before stumbling upon this little oasis in the woods. A bridge on a pond, with not a soul around. GLORIOUS. How insane are the colors of these trees?!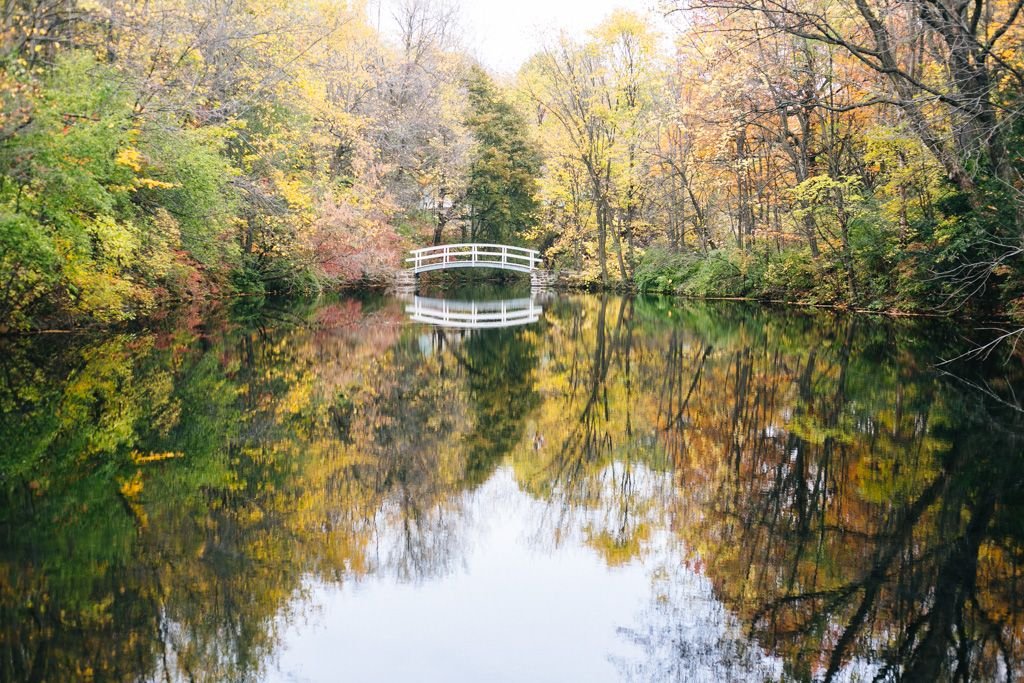 Crossing Pont de la Concorde
Parc Jean-Drapeau is excellent for cycling and has several bike paths on both St. Helen's Island and Notre Dame Island. I would have ventured onto Notre Dame Island, but I was wary of being late with my bike again and was overdue for lunch, so I opted to continue back to the mainland via the Concorde Bridge.
More bridge action. More foliage. City skyline. It was a beautiful ride. I even managed to snap a few quick shots while on my bike – check out this view of Victoria Bridge (which I crossed while on the Amtrak Adirondack train):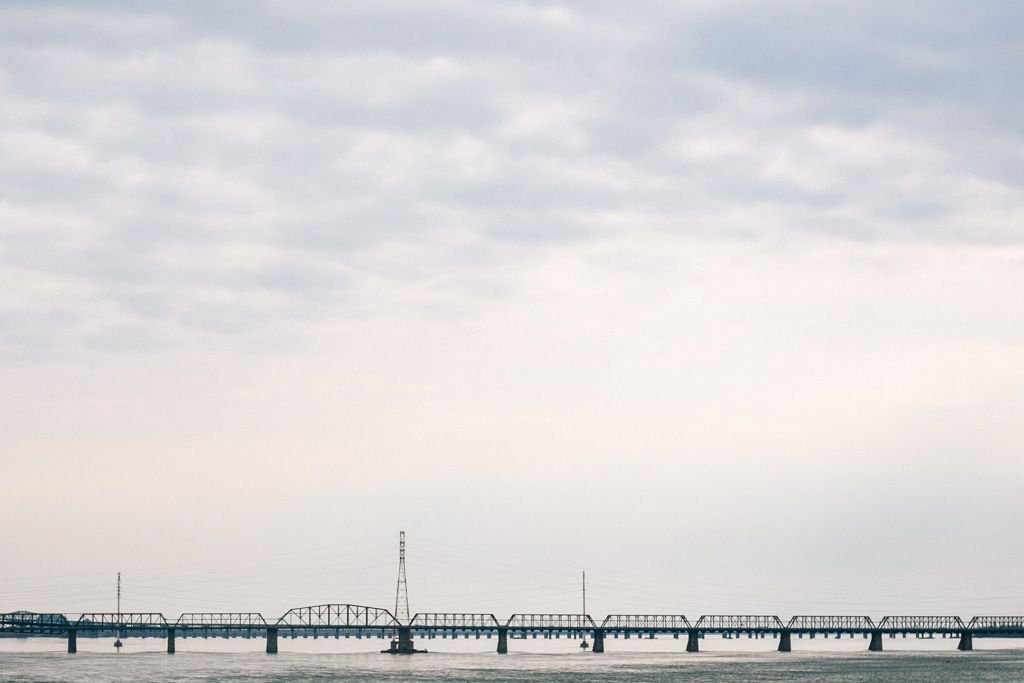 Vieux-Port de Montreal
I miraculously made it to the next docking station in EXACTLY 30 minutes. Bixi Bikes 1, Lindsay 1. From there, I decided to frolic around the Old Port on foot. I walked around piers and parks and a really cool, somewhat grungy-looking warehouse.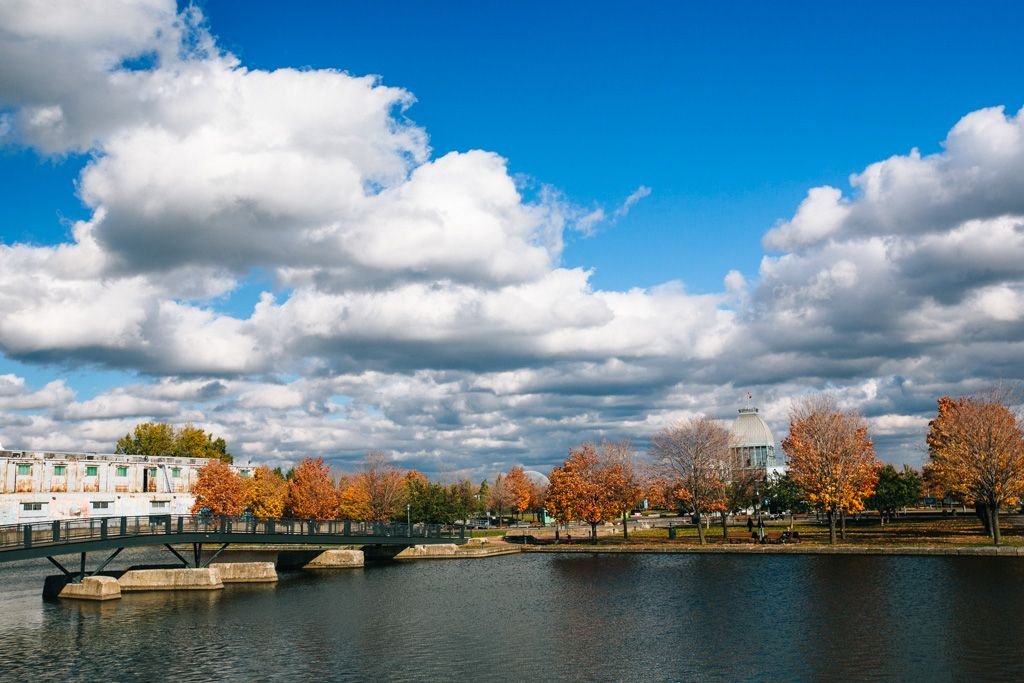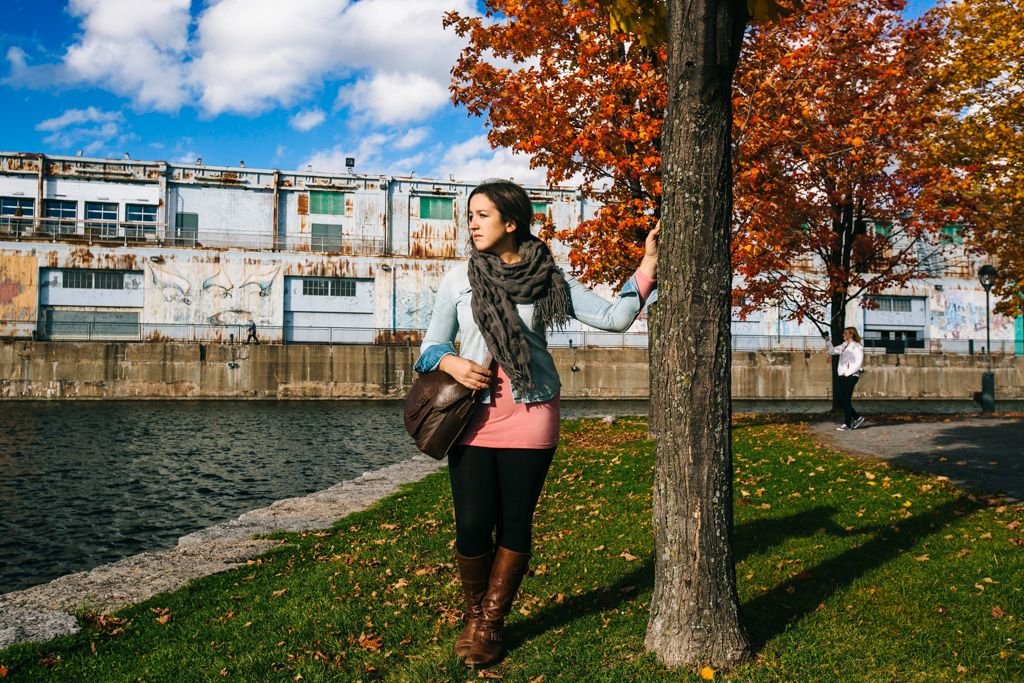 I soon found myself on Clocktower Quay, which – spoiler alert! – had a clocktower on the water. Obviously this wasn't so surprising. But then just past it I stumbled across a BEACH on the river. It was closed for winter and is only open a few months out of the year, but I just love the idea of getting in some beach time when you live in a city that isn't on a coast. Hats off to you, Montreal!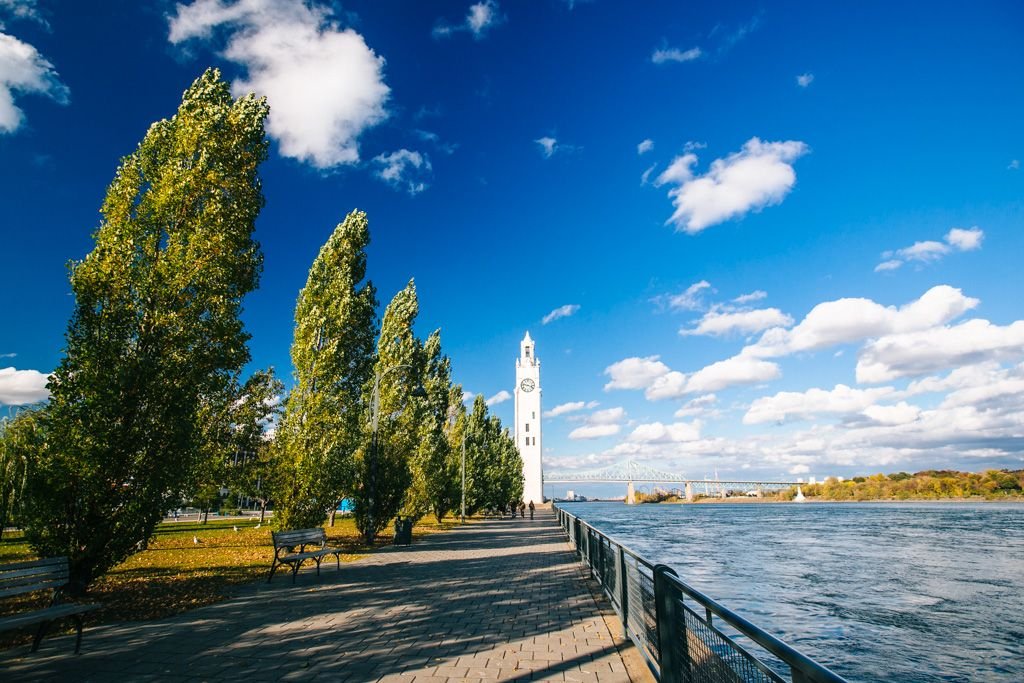 Canal du Lachine
From the Old Port, I grabbed another Bixi bike and continued my tour of the Montreal waterfront through the canals. Known as one of the best bike rides in Montreal, the Lachine Canal did not disappoint. I cris-crossed the canal across bridges and around bends, past industrial buildings and toward the Atwater Market. Did I mention bridges? SO MANY BRIDGES.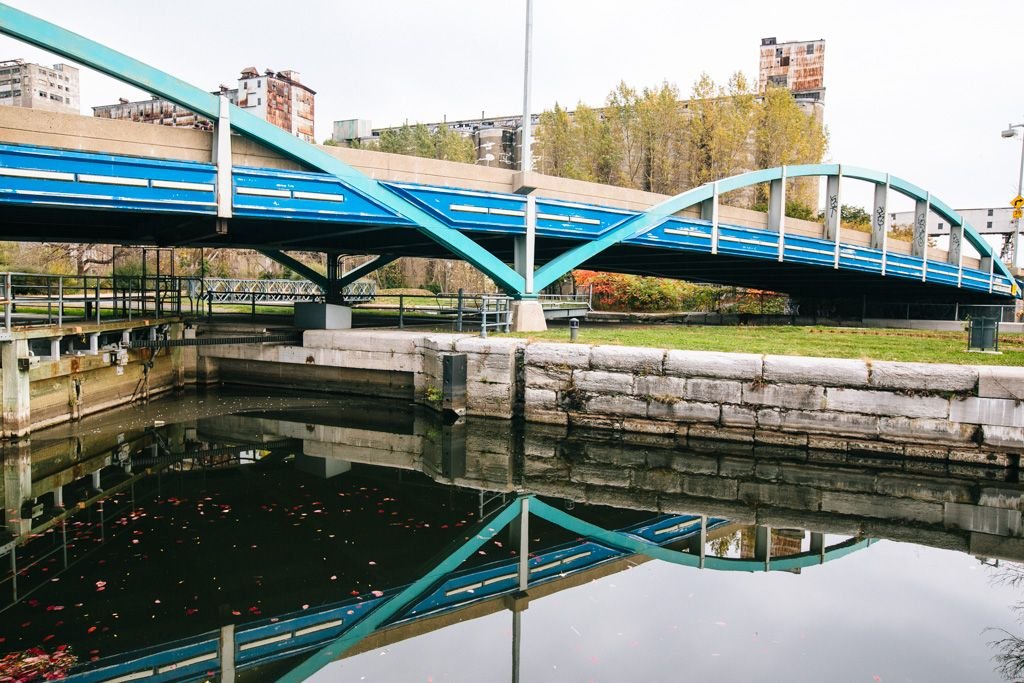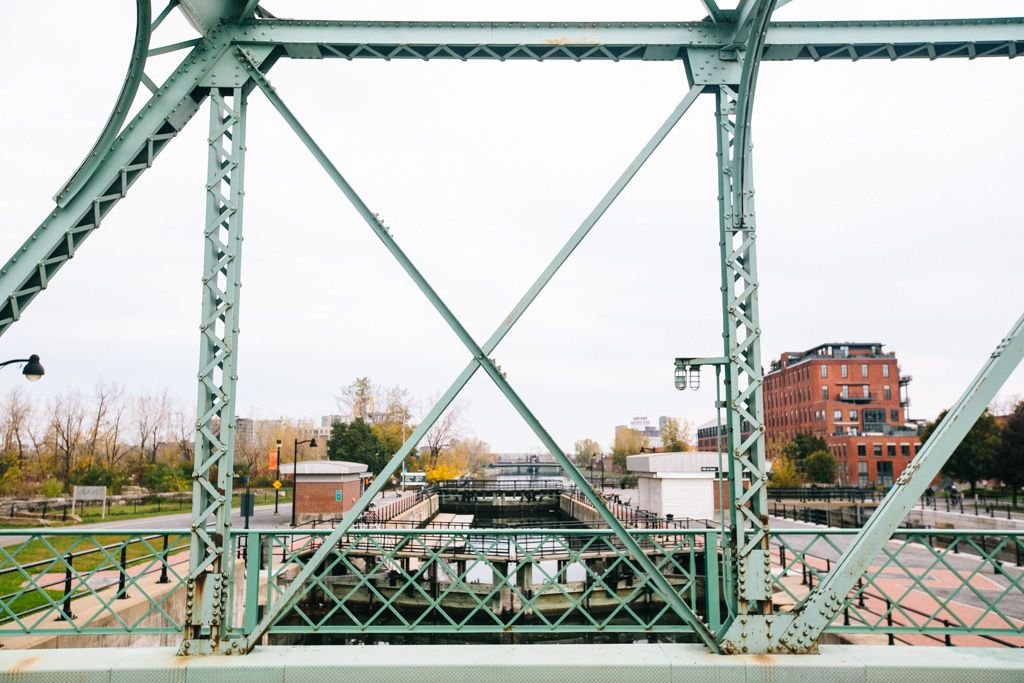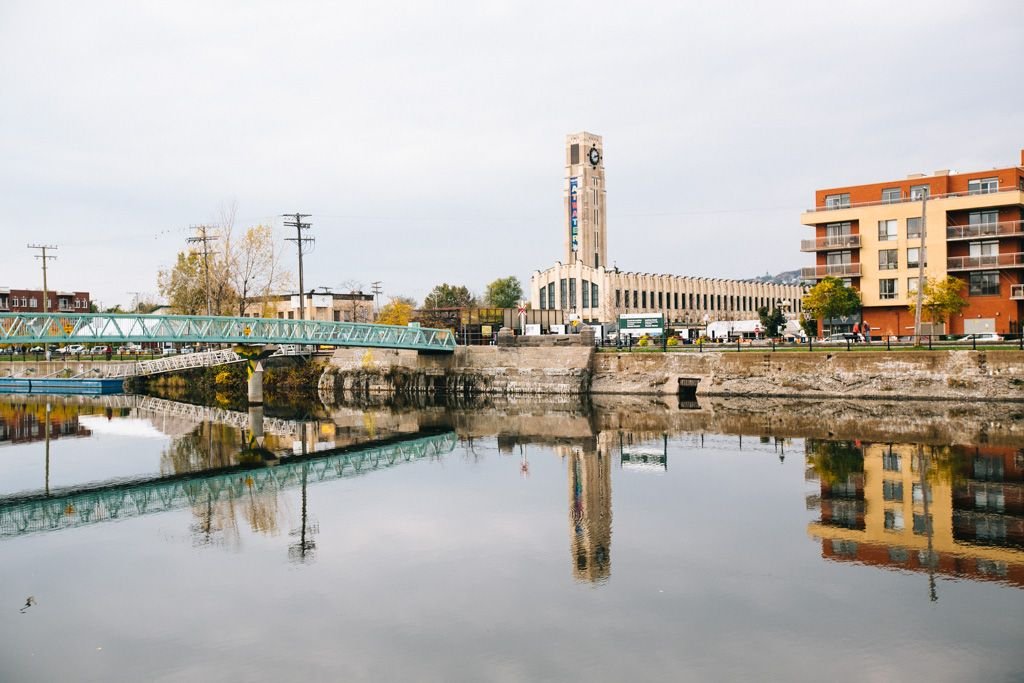 Would you believe me if I said that, once again, I made it to the next docking station in *exactly* 30 minutes? Lindsay 2, Bixi Bikes 1. You guys, I'm always rushing. I'm never early. In my mind, it's a waste of time being early. Being exactly on time is my goal, but in reality I'm usually respectfully 0-5 minutes late. And I'm usually not sorry about it, unless it results in overtime fees.
In all seriousness though, I thoroughly enjoyed exploring the Montreal waterfront on a Bixi bike. It's a great way to get from A to B efficiently, but challenging if you're not sure exactly where you're going or how to get there the fastest. While it may not be the best option for taking a long, leisurely, aimless bike ride, for me it ended up being far more affordable (even with the overtime fees) than renting a regular bike for the day. And it was nice not having to worry about the bike when I was walking around – once I returned it to the dock, it was no longer my responsibility. Bixi bikes, I may have won the battle, but I'm still a fan of yours!
Pin it!