Switzerland is most revered for its beautiful mountains, but you know what? I think I prefer its lakes.
I had one of my rare Perfect Days frolicking around Lake Geneva during my 2 week London/Switzerland trip in late summer of 2008. On this day, I caught a train from Lausanne to St. Saphorin, where I wandered the streets and admired the lake views from uphill. St. Saphorin is a quiet village, not the least bit touristy, and definitely not short on aesthetic pleasures. I mean – look at this view of Lake Geneva from above town: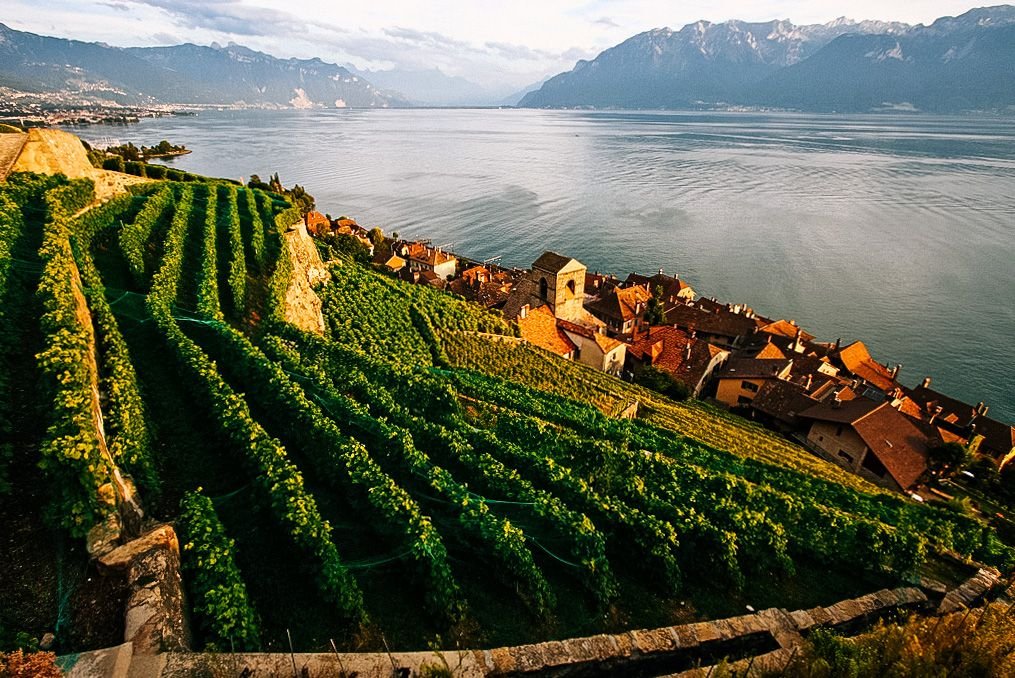 Continuing clockwise around Lake Geneva, I continued my perfect day with a stop in Montreux. While not the hidden gem that St. Saphorin is, Montreux is a resort town with charm and an old castle to boot. There are lots of other things to do in Montreaux as well, which I'd have liked to have done, had I had more time here!
The best part of either town, though, is being right on the water and taking in the views from various vantage points. No matter where you are, nothing beats a warm, sunny day on the lake!