Of all the places I'd planned to visit on my 5-month journey through Asia, I was most excited about southern Thailand. I ended up spending nearly 3 weeks there in total, split between several islands and beaches – and I definitely could have spent MUCH more time island hopping there. It really is a stunningly gorgeous region.
I semi-arbitrarily chose Koh Lanta as my first stop in southern Thailand, thanks to several glowing reviews. I spent a week on the island: the first half in the north, near Klong Dao and Long Beach; the second half in the south, at Kantiang Bay. Koh Lanta is some 25km long, which is quite a bit of ground to cover for an island, ESPECIALLY if you're not driving – so I figured splitting my time across the island would give me a more well-rounded experience.

Image credit: LantaOldTown.com
I actually did attempt to rent a motorbike once, but my test ride was a complete disaster! We went through the paperwork, I tried on every.single.helmet. they had and found the ONE that fit my enormous head, then figured I would try the bike out right in front of the shop. I had no idea what I was doing and ended up flailing around in the driveway, nearly crashing or falling over several times – and the Thai girl renting it to me couldn't coach me through it in English. She looked terrified as she watched my performance and was beyond relieved when I suggested we not go through with the rental. It was really seriously embarrassing, but for the best. Someday I'll have to have a proper motorbiking lesson!
So instead, I hopped around Koh Lanta on foot and via tuk tuk. I didn't get to check out the eastern side of the island or the inland jungle since my transportation options were limited, unfortunately. But you know, it's ok because I SAW AN ELEPHANT IN THE WILD, playfully swinging its trunk back and forth with a smile. Doesn't that look like a smile?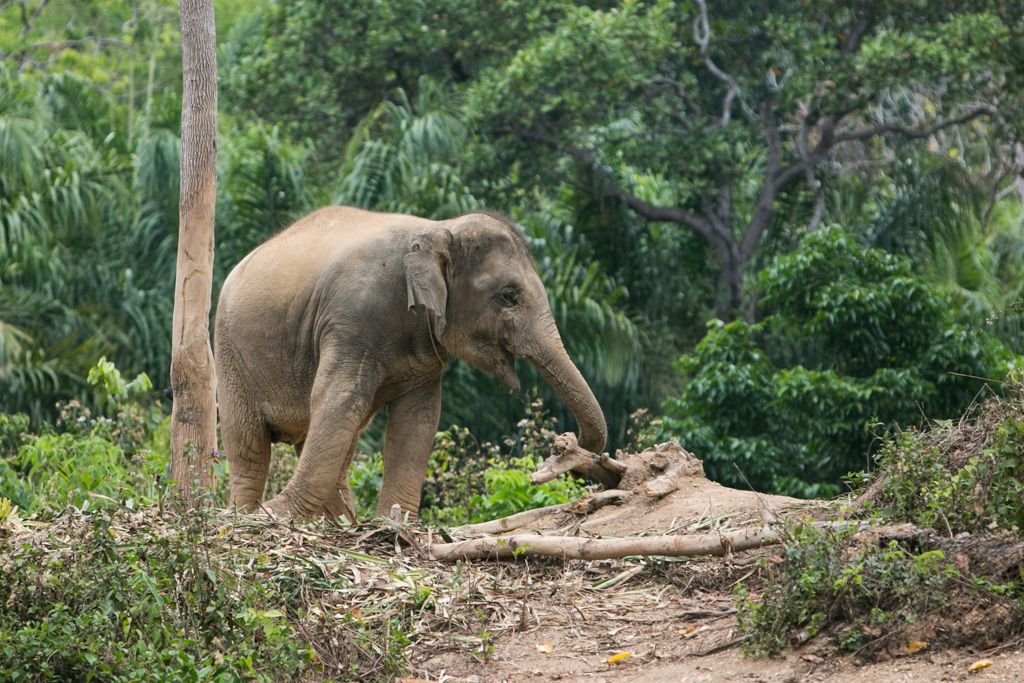 My Accommodation on Koh Lanta
Time For Lime
I came across Time For Lime on Klong Dao Beach while doing my internet research and knew IMMEDIATELY that I had to stay there. I just love what they're about: a passion for food and compassion for animals. That, and they've got a killer website, which always seems to sway me.
To that end, they have an in-house cooking school and are affiliated with the local animal shelter, to which they give a % of their profits. I enjoyed my beachfront happy hour cocktails guilt-free and got to hang out with cats on my bungalow deck every day. I think that's what they call *winning*!
The bungalows at Time For Lime are really nice and modern, which is definitely not the norm throughout Southeast Asia: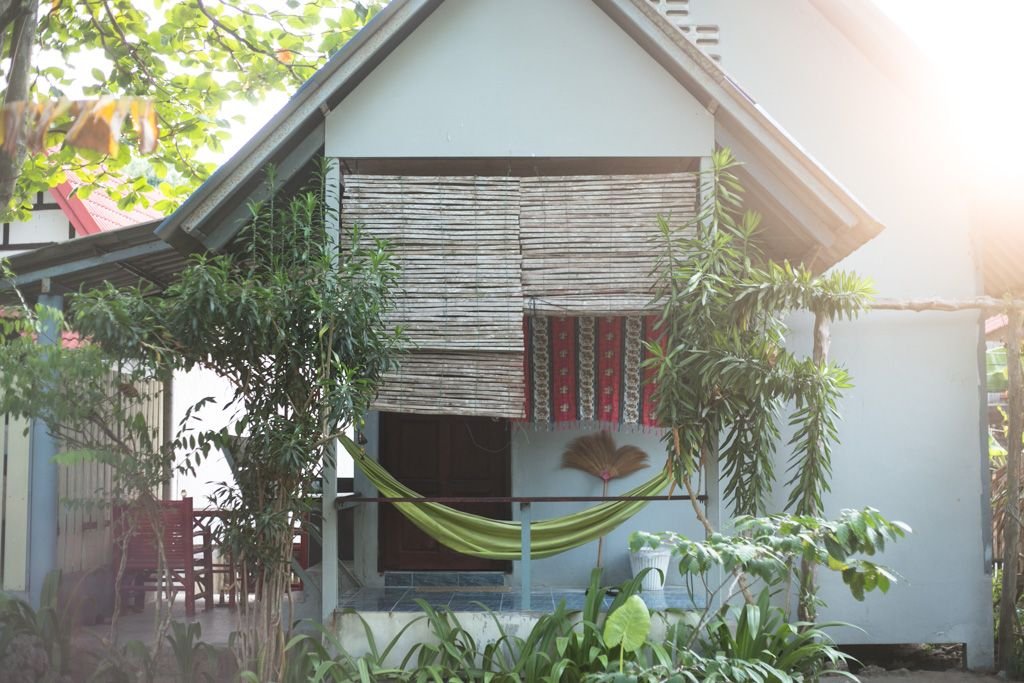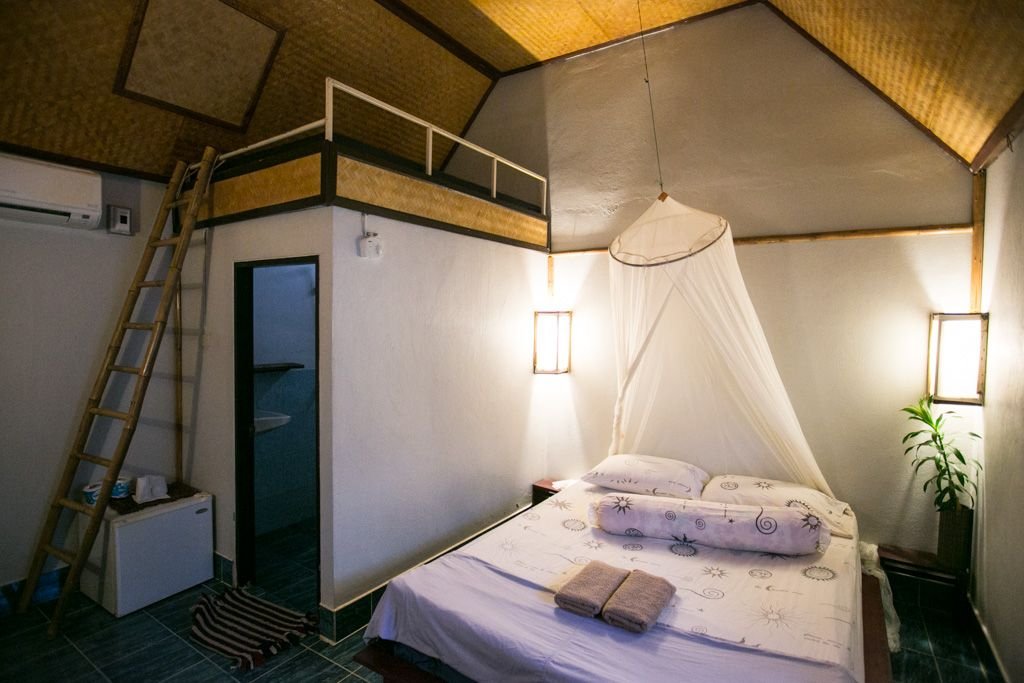 Top View Resort
I saw an ad for Top View Resort in one of the local guides to Koh Lanta while I was already on the island and simply showed up halfway through my Koh Lanta stay, asking for a bungalow. At 250 baht/night ($8.40), this is by far the cheapest bungalow around. It was *sliiiiightly* more rustic than the bungalow at Time For Lime. Let's just say I made use of the mosquito net.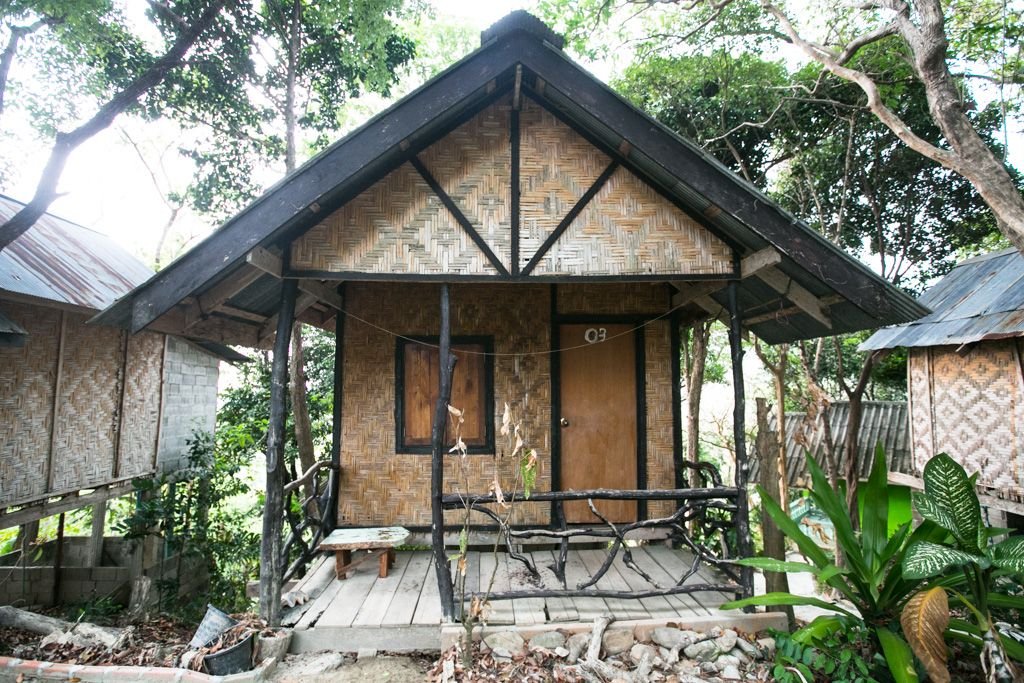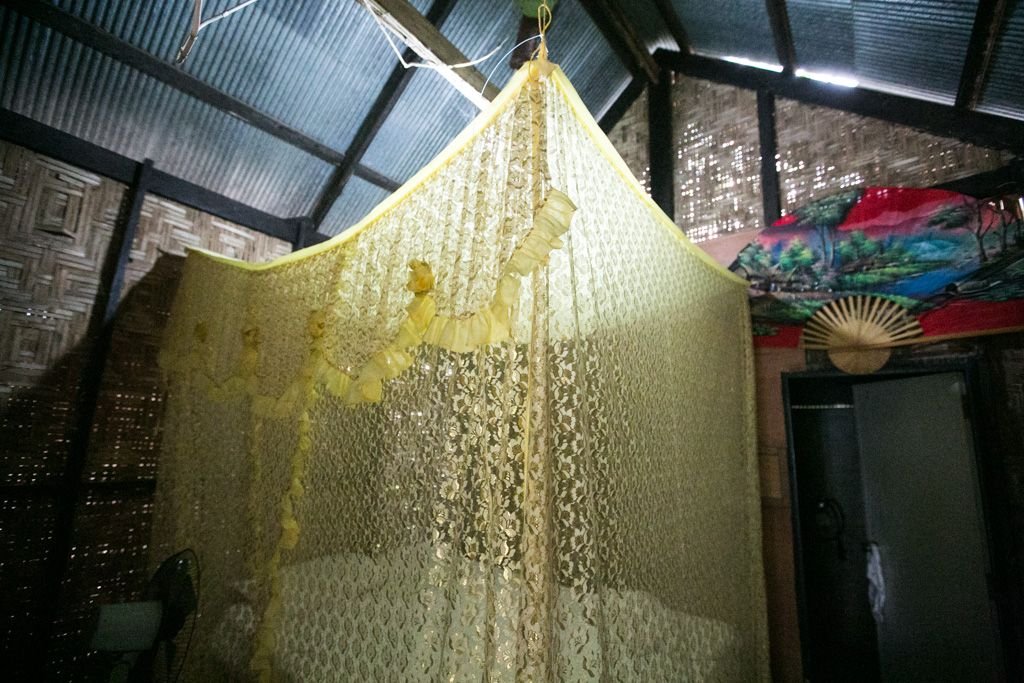 The best thing about Top View was – not surprisingly – the view over Kantiang Bay and the Andaman Sea. I had a nightly ritual of sunset happy hour drinks and dinner stationed in one of these huts on the hill:
Beaches I Visited on Koh Lanta
Here's the general rule of thumb for beaches on Koh Lanta:
Beaches closer to the north of the island are more developed, more populated with tourists, have calmer waters and golden sand
Beaches further south on the island are less developed, have less people on them, have choppier surf and whiter sand
I really wanted to sample the different types of beaches on Koh Lanta, so I made my way from north to south:
Klong Dao Beach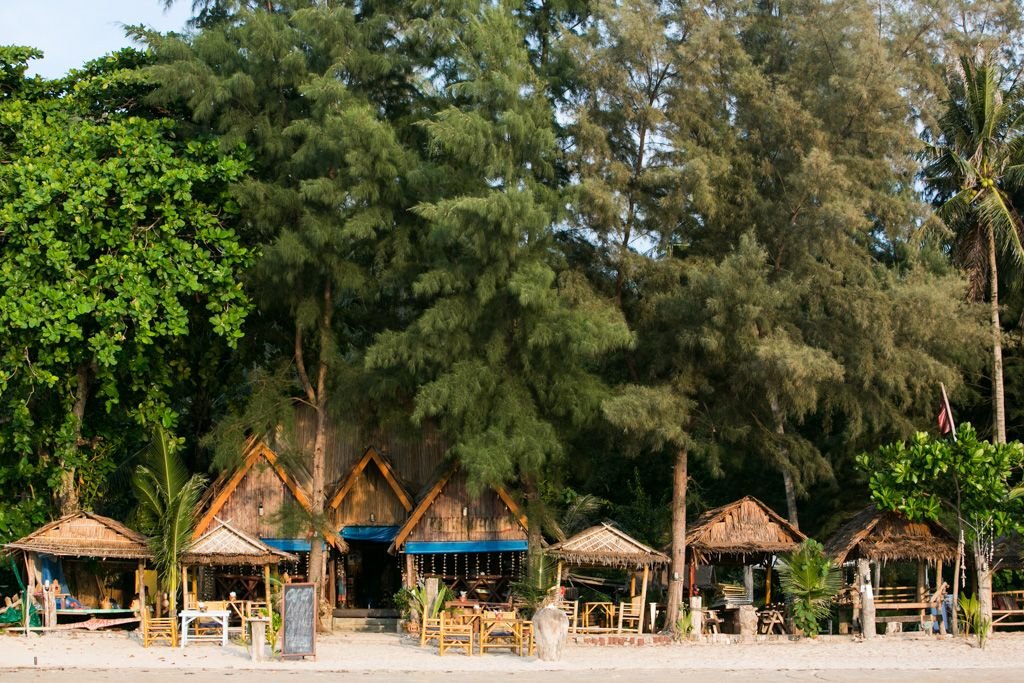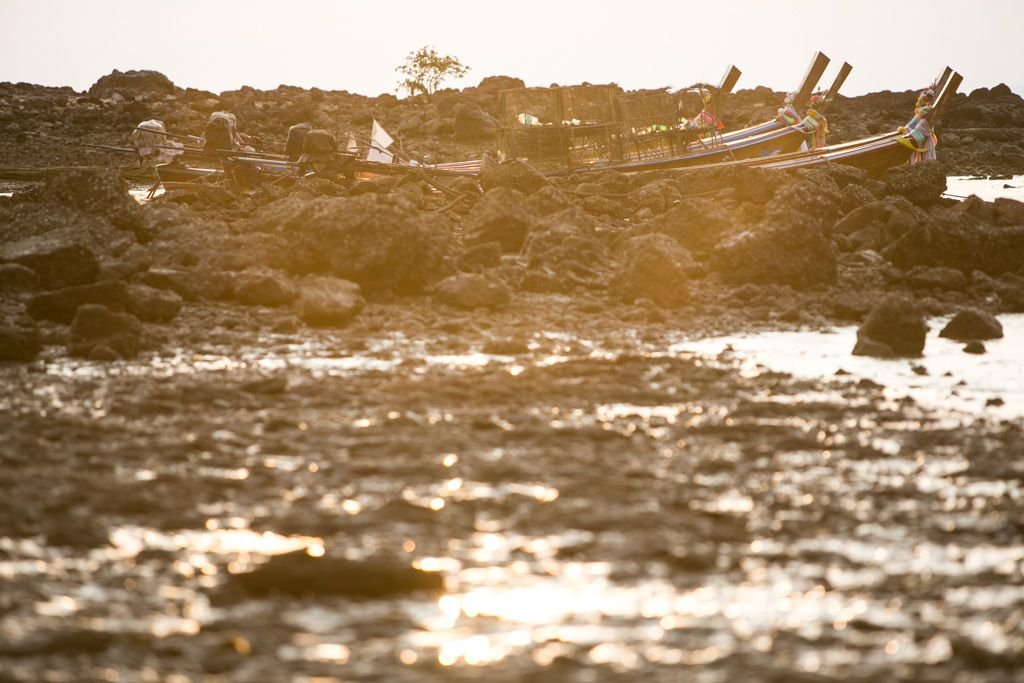 Long Beach
Relax Bay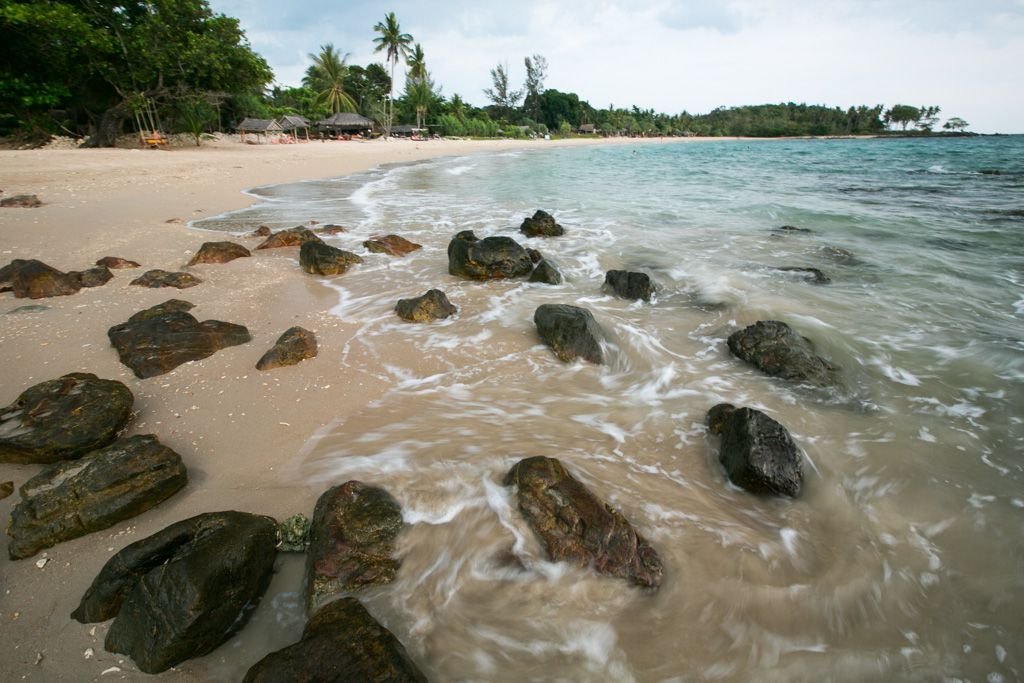 Kantiang Bay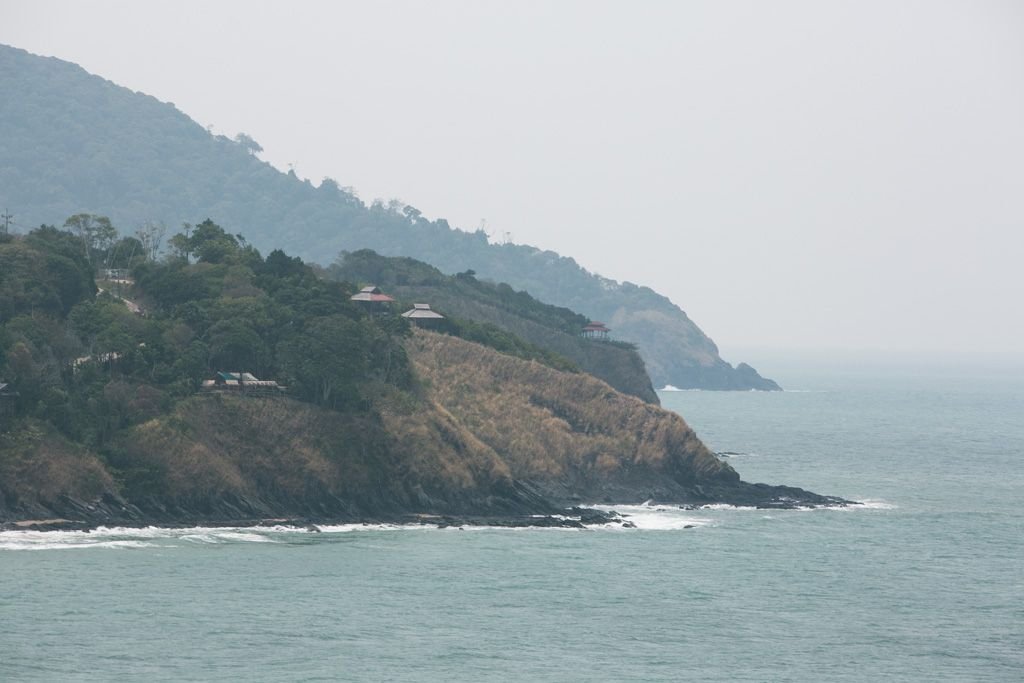 Nui Bay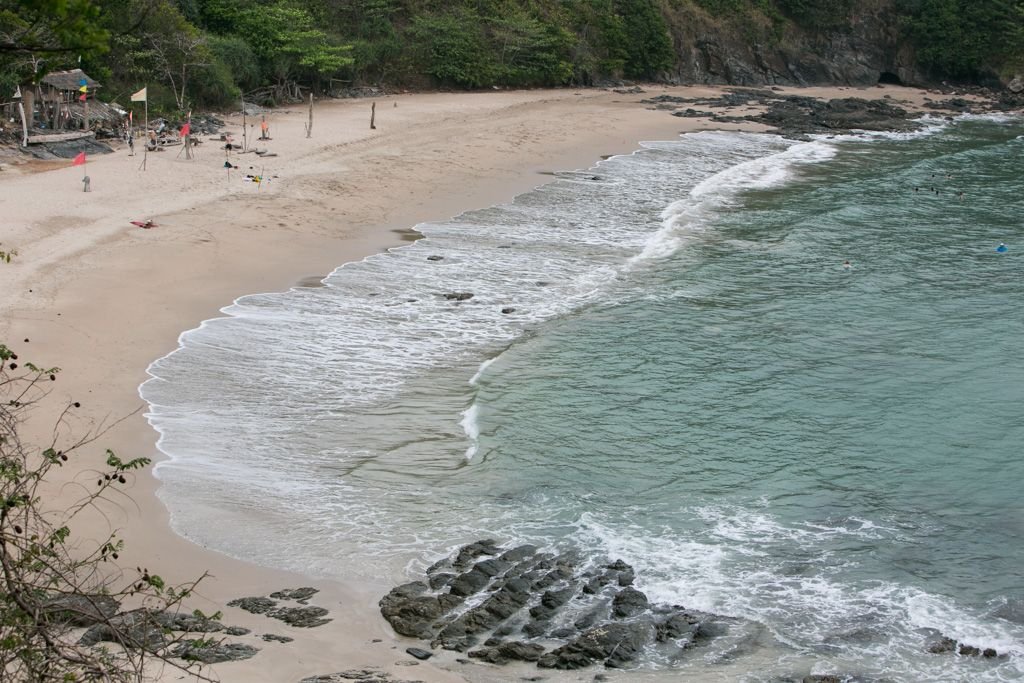 Koh Lanta National Park
Far and away the most beautiful thing I saw on Koh Lanta, the national park is an absolute must-see. It does take some effort to get to, as it's all the way on the southern tip of the island. In typical Lindsay fashion, I walked all the way there from Kantiang Bay, not really considering the constant undulating road and numerous hills I'd have to walk up and down in 110 heat index weather. I had all but stripped down to my bathing suit by the time I arrived. Thankfully I was able to catch a ride back on the back of someone's motorbike.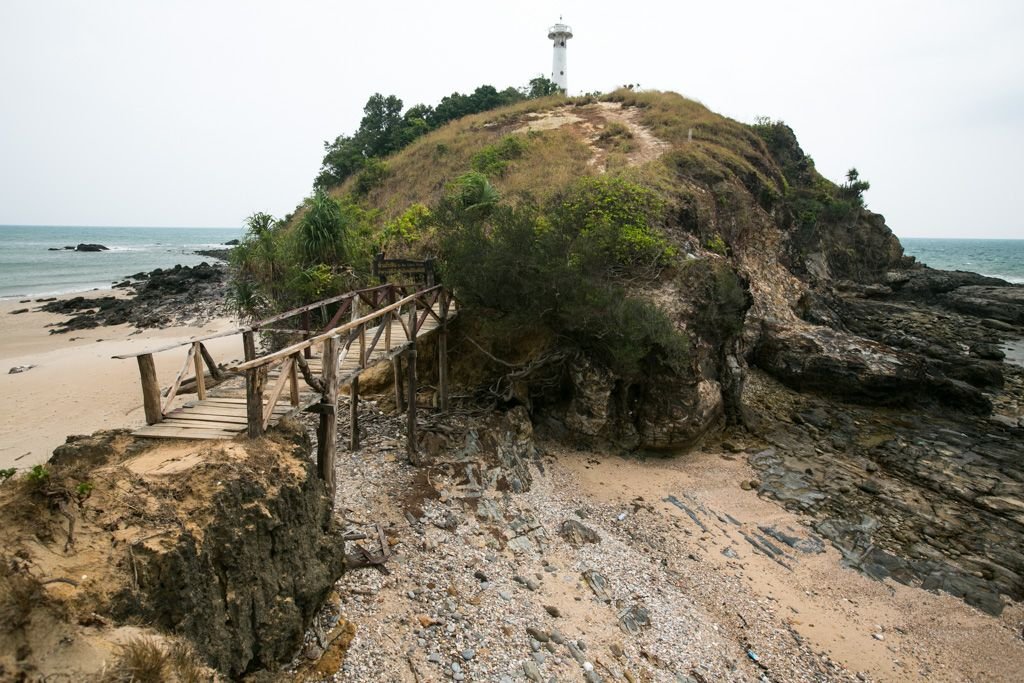 The Verdict on Koh Lanta
So, what did I think of Koh Lanta? I liked it, but I think I would have liked Koh Lanta more if I'd had better weather. It was cloudy and ridiculously hot and muggy the entire week. Most of the sunsets were a bust, and if I ever strayed from the beach I'd be coated in all sorts of sweat.
I also found that most visitors to Koh Lanta were families or couples. I didn't see many other independent travelers at all.
One thing I didn't realize beforehand was how big the island was. It makes having a motorbike almost a necessity to get from A to B on Koh Lanta – otherwise, like me, you'll have limited mobility and won't be able to see as much on foot. I'm way too frugal to pay for a tuk tuk to go everywhere by myself, but if you're traveling with other people it'd be an affordable way to get around.
And lastly – Koh Lanta is pretty, but it's not stunning. You will not find real white sand beaches here, nor bright blue waters. (Tip: go to Koh Kradan for that!)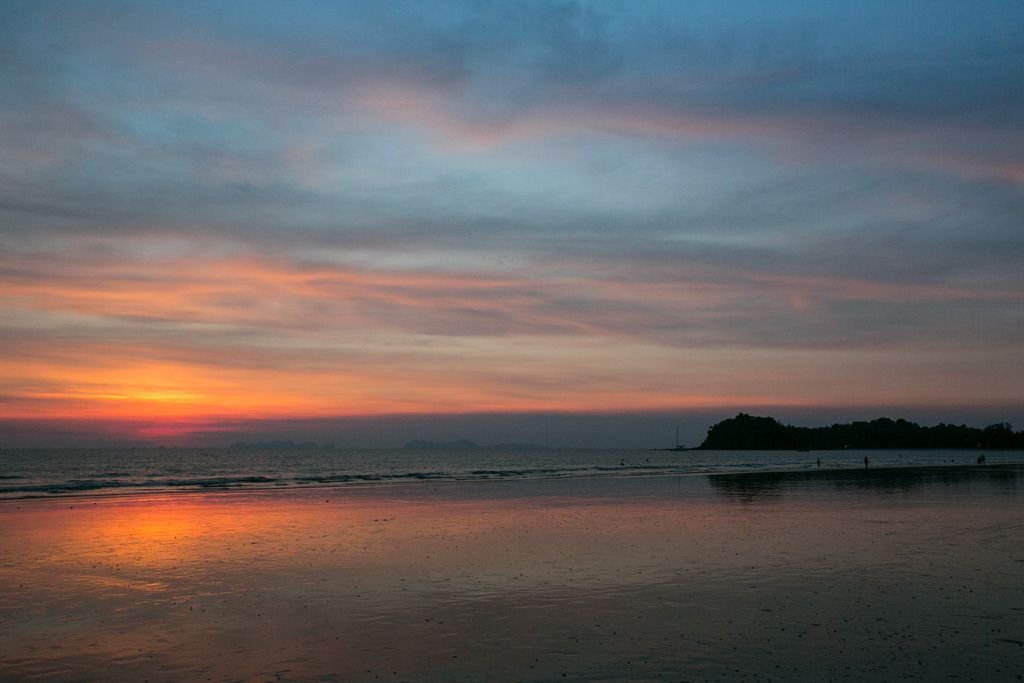 Still, Koh Lanta is a fantastic holiday spot. It's laidback, scenic, and has great restaurants (for my favorites, see: The Best Of Koh Lanta). I'd recommend it most to families, couples, or small groups of friends – there are other islands better suited for the solo traveler!
Have you been to Koh Lanta as a solo traveler?