Picture this: a beachfront bungalow resort off the coast of Thailand, famed for its delicious mojitos and excellent cooking school, where lots of cats roam around the property and hang out on your porch.
If I had to conjure up my vision of heaven, this might be the perfect starting point.
I stayed at Time For Lime on Koh Lanta, Thailand for 4 nights and it was my little slice of heaven.
About Time For Lime
Time For Lime's mission is crystal clear: they have a passion for food, and compassion for animals. They run a cooking school on-site and the owner has also started an animal shelter on Koh Lanta – how awesome is that? A portion of profits from Time For Lime goes straight to supporting the shelter. They've also got dogs and cats on the resort property for guests to play with.
Time For Lime is situated on the south end of Klong Dao Beach, where you can easily walk to Long Beach (which has more going on). The bar is right on the beach, while 9 bungalows are arranged just inland, in a woodsy area. Every morning I enjoyed my coffee and breakfast with this view: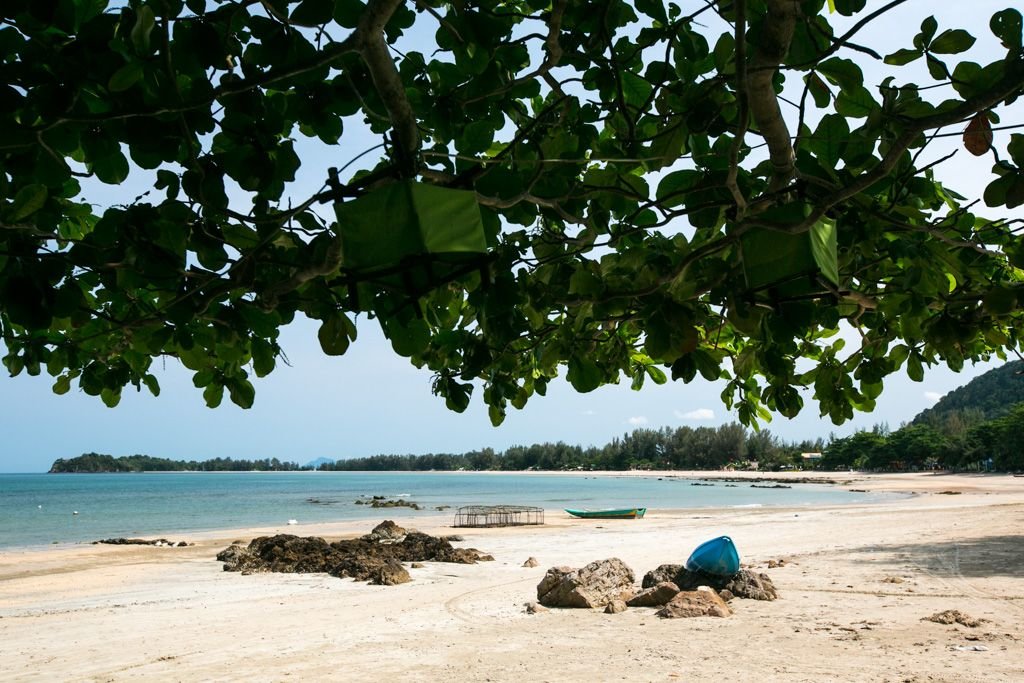 Bungalows at Time For Lime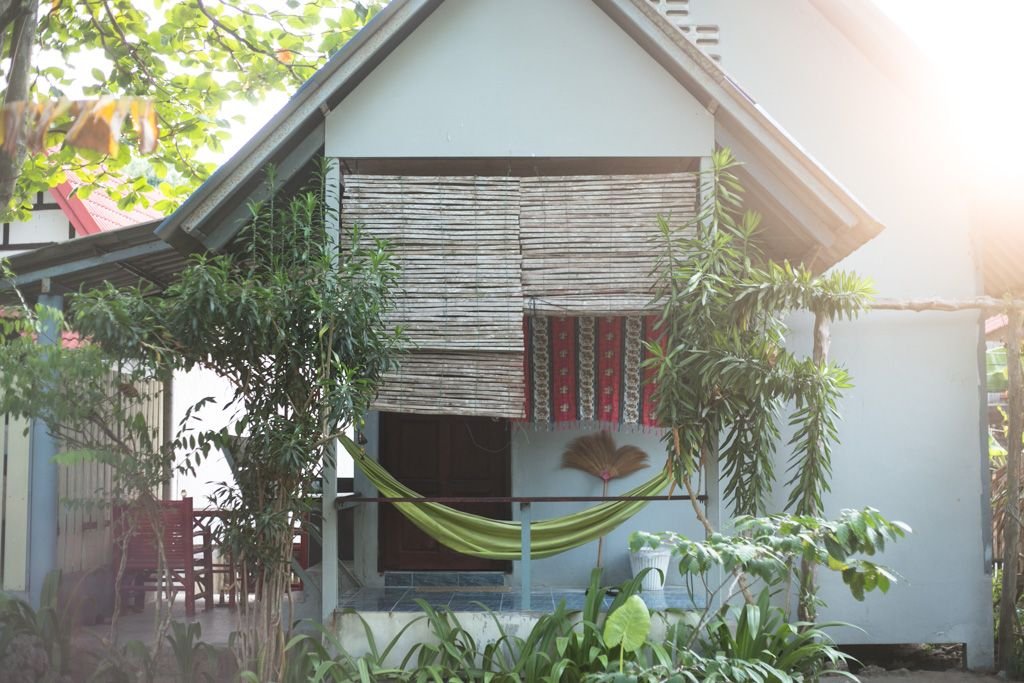 About half of the bungalows are equipped with AC while the other half have a fan. I stayed in an AC bungalow my first night, then moved to a far more affordable fan bungalow for the rest of my stay. It was really challenging to fall asleep those nights because the fan was attached to the ceiling, not pointing directly at the bed, and there was no way to stop it from oscillating. So most of the time, the fan wasn't even blowing on me as I layed in bed. I'd wake up early each morning in a pile of my own sweat. If you're sharing a bungalow with others, definitely go for the AC – but if you're an independent traveler trying to be frugal without the luxury of splitting costs with others, buck up and suffer a few hot nights. You know it's worth it when you think about the bigger picture (i.e. YOU'RE IN THAILAND).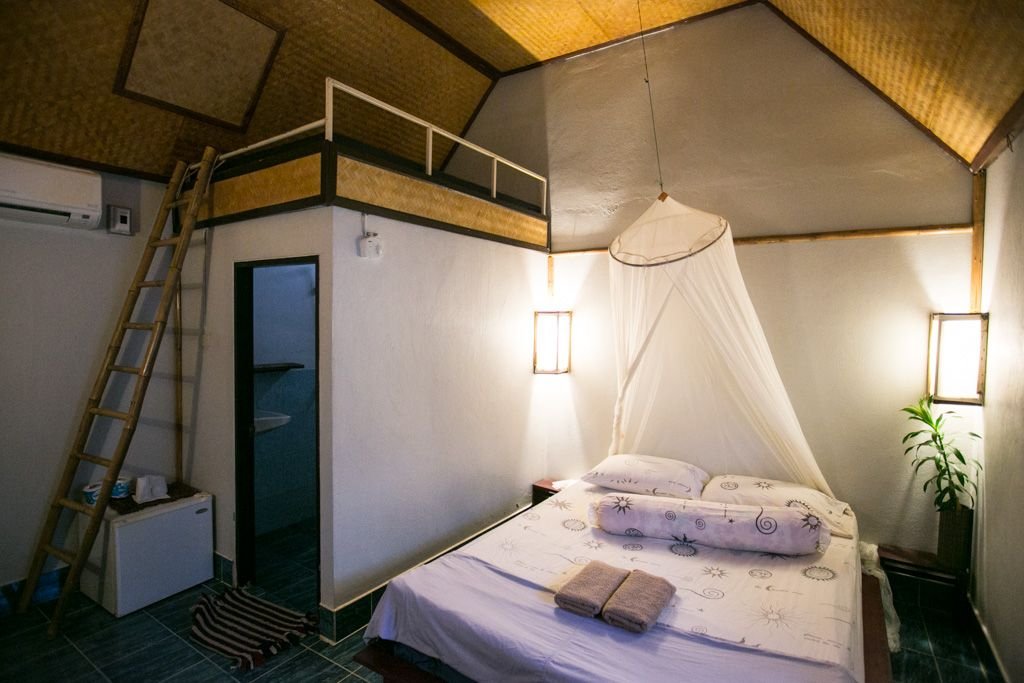 The bungalows at Time For Lime are REALLY nice. They are well built and, unlike most other bungalows you'll encounter in Southeast Asia, aren't made predominantly out of bamboo. You shouldn't have any issues with bugs and critters creeping into your bungalow, but the beds are equipped with mosquito nets should you need them.
All bungalows have a private bathroom with cold showers (which feel AMAZING in that heat). Right above the bathroom is a small loft area, ideal for kids to sleep in. I really liked that there was a desk just inside the door – perfect for me to do my daily blogging and photo editing! It was also really nice to have a fridge (which comes stocked with a couple of water bottles when you arrive!).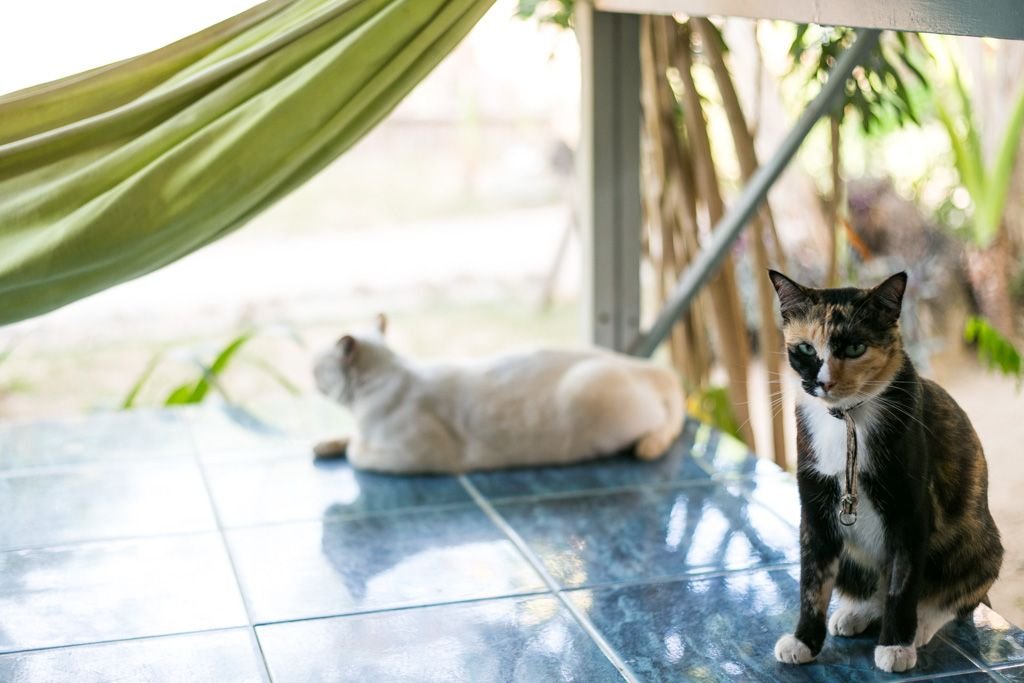 And finally, the pièce de résistance: the front porch with a hammock. Admittedly, I did not spend as much time as I thought I would in that hammock (it was really too hot to be away from the beach), but whenever I did – cats would flock to me. They'd hang out on my porch, they'd creep around my bungalow, and they'd let me pet them as much as I wanted. IT WAS AWESOME. I was so happy!
Note: If you prefer dogs, don't worry – there are dogs on the property as well! They just don't roam freely like the cats do. You can take them for a walk on the beach.
Cats at Time For Lime
Speaking of cats… obviously I went a little snap-happy with the ones roaming around Time For Lime. They are all adorable. I noticed straight away that they all have nubby tails – due to some sort of genetic defect, not caused by accident or illness thankfully. Some barely have a tail at all, others might have one a few inches long with a nub at the end.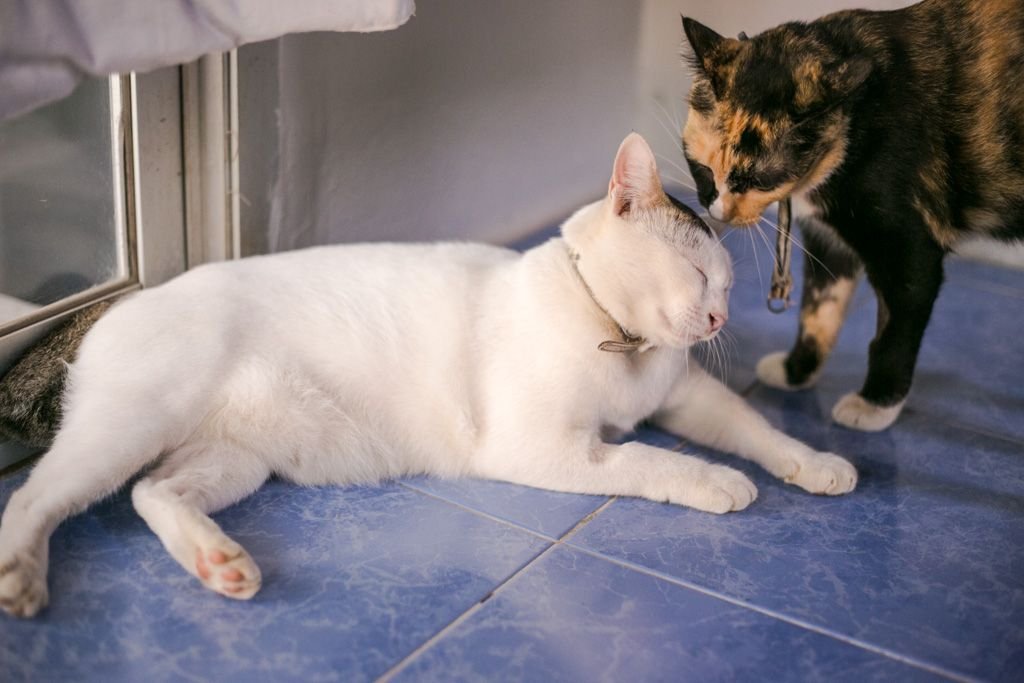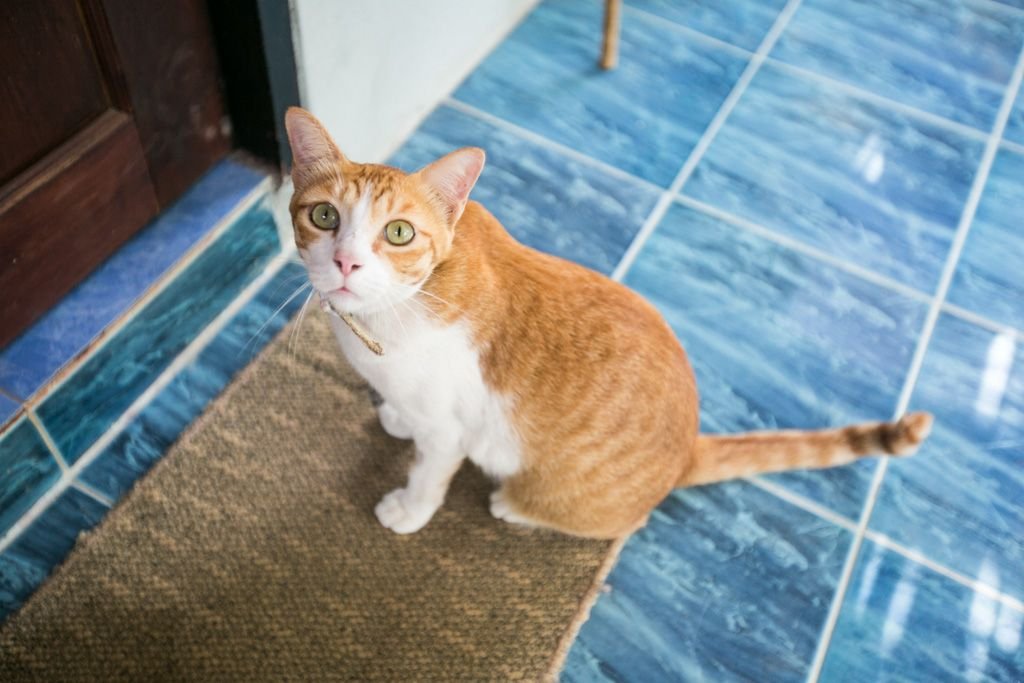 Time For Lime Bar & Cooking School
Time For Lime has some phenomenal drinks – the mojito is their specialty, but they also make a killer lemongrass margarita. If you hit up their 99 baht happy hour, these are probably the best value drinks you'll EVER find. The bar has a tree-lined view of Klong Dao Beach, and there's a super-cool tree house space on the second floor just above it.
Every night, they run a cooking course that you can sign up for in advance. It seems to be hugely popular, though I opted not to take one. The brilliance of the course structure is that the students are actually preparing dishes that customers order for dinner that night. Every day there's a set menu, so if you like what's being served that night, you can order dinner – if not, eat elsewhere. I had their massaman curry one night and it was spot-on (albeit portion sizes were on the small side).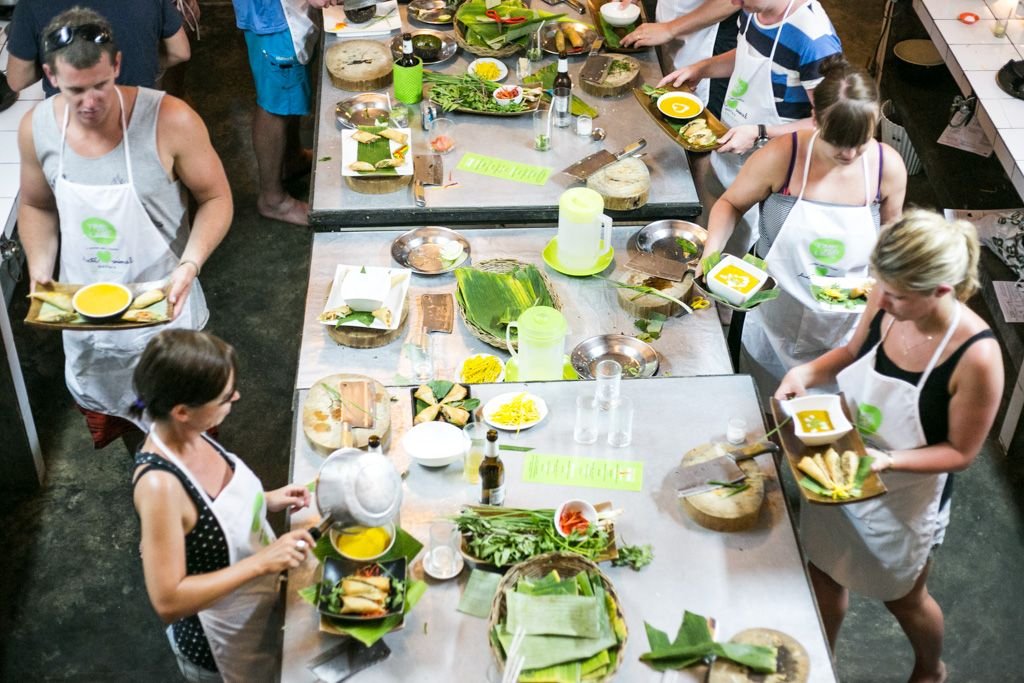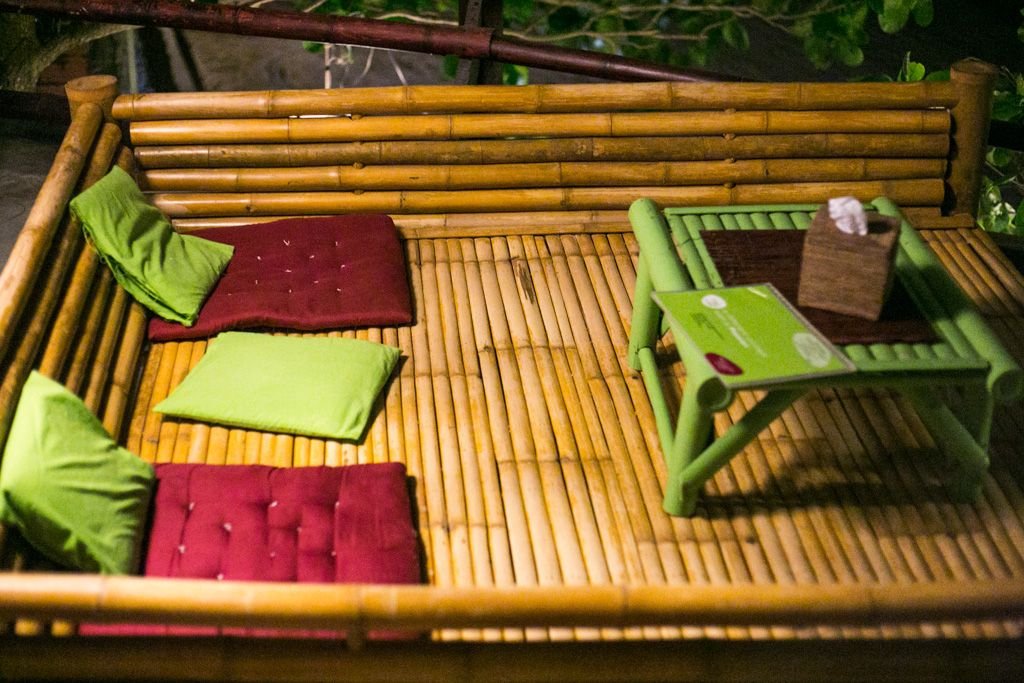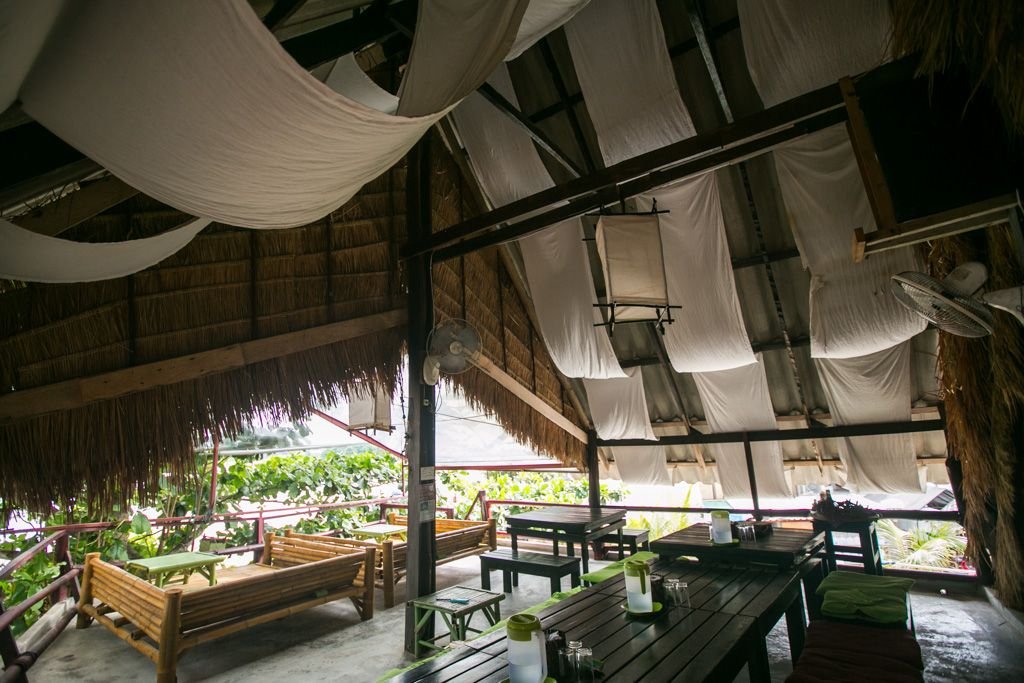 Staying At Time For Lime
To book a bungalow at Time For Lime, submit an inquiry on their website and they'll be in touch in no time. Unless you plan on staying during low season, book as far in advance as you can.
As of May 2013: During mid season, fan bungalows go for 790 baht ($27) and AC bungalows for 1190 baht ($40). Prices +1/3 during peak season and -1/3 during low season. Breakfast and water refills are included.