The 'Best of Nepal' photo gallery below is a collection of images I took in February 2013 while in Kathmandu and Bhaktapur, and on the Everest Base Camp Trek in Nepal. I took about 2000 photos during this time, but managed to narrow it down to about 84 of my favorites to share with the world.
And for those who don't have time to cipher through 84 images in slideshow format, I've also pulled out my Top 5 favorite photos I took in Nepal :)
Dates: February 6 – March 3, 2013
Locations: Kathmandu, Bhaktapur, and Everest Base Camp Trek
Camera: (2013) Canon 5d Mark III Lenses: (2013) Canon 16-35mm f/2.8 L, Canon 50mm f/1.8, Canon 70-200mm f/2.8 L IS # of Photos Taken: ~1900
Best Of Nepal Slideshow
[kml_flashembed movie='/slideshows/nepal/viewer.swf' height='468′ width='765′ base='.' allowfullscreen='true' wmode='transparent'/]
My Top 5 Nepal Photos
1. Everest Base Camp Trek (near Lobuche)
I was hit with dramatic scenery for most of the Everest Base Camp Trek – I could probably swap this image with at least 10 others I shot while trekking, but for now this remains my favorite.

2. Flying into Kathmandu
My first smoggy view of Kathmandu just before landing. I was in love with the pastel-colored buildings that dotted the city landscape, and it got me super excited to be in Nepal!

3. Kids Along the Everest Base Camp Trek (in Junbesi)
This photo just SCREAMS *life in the Himalayas*. These kids were adorable!

4. Street scene in Kathmandu
I love the candidness of this shot and how it so perfectly represents life in Kathmandu.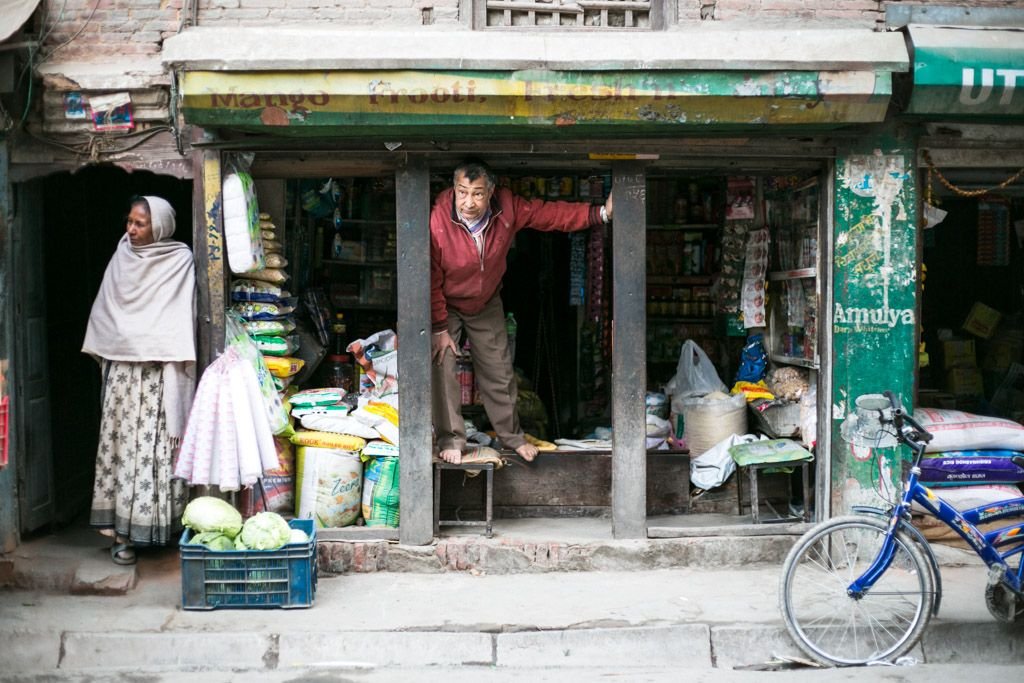 5. Monkey Temple in Kathmandu
I love the colors, lighting, and lines in this shot! I think this temple may have been ill-named though, as we didn't see too many monkeys here.

Which is your favorite Nepal photo?