After 2 months of tackling Nepal and India, I was more than ready to catapult myself to the Thai islands for some much-needed beach time. First stop: Koh Lanta!
I spent a week on Koh Lanta: the first half in the north, near Klong Dao and Long Beach; the second half in the south, at Kantiang Bay. Despite the island spanning about 25km from north to south and me being without transport, I did manage some serious frolicking on my feet, sampling many different beaches, restaurants, and bars along the way. Had I actually been able to handle a motorbike, I'd have checked out the east coast as well… but alas.
I won't claim to be the definitive source on what's the absolute BEST of Koh Lanta – I'd need several more weeks to do my research on that. But I can tell you what made MY Best Of Koh Lanta list:
Best Meal: Lemongrass Salad from Suzie's Cafe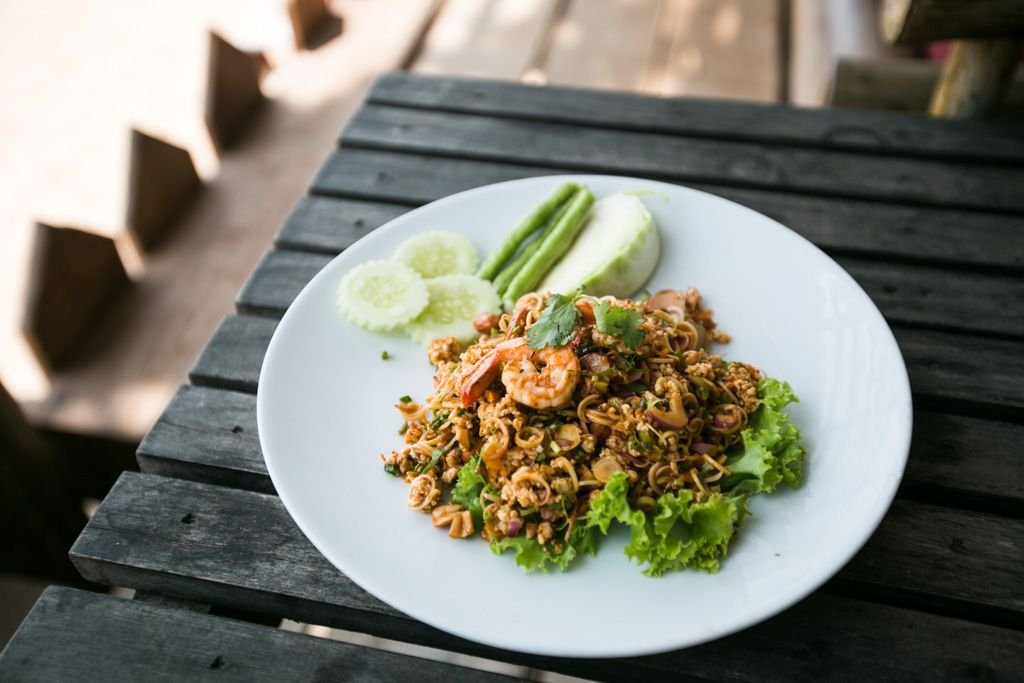 Admittedly, I was lured to this Long Beach spot by its big 'COFFEE' sign and comfy seating area overlooking the beach. And both of these things were quite enjoyable. But what unexpectedly knocked my socks off was the innocent lunch I had. Suzie's lemongrass salad was DELICIOUS. Slightly spicy, but bearable for a wuss like me. I'm not even entirely sure what was in it apart from the obvious, but it was fantastic.
Best Breakfast Spot: Drunken Sailor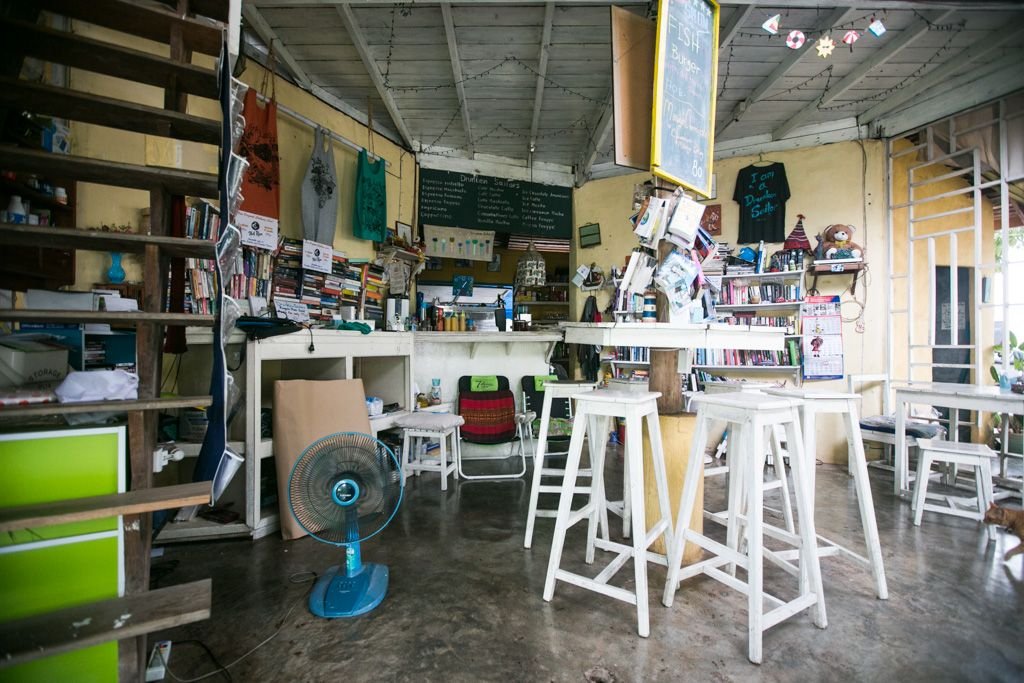 This is THE spot to eat a casual meal at Kantiang Bay – especially breakfast. It's a cute open-air cafe with tables, hammocks, and bean bag chairs to dine or lounge in. I loved how they had DVDs available for rental and cats wandering around the property. The coffee was easily the best on the island. And the food – well, I could have happily ordered just about anything on the menu. The pancakes and eggs get my seal of approval!
Best Drinks: Time For Lime
Photo Credit: Trip Advisor
With all the bars and dining establishments on the island, it's arguably crazy to give the title of Best Drinks to my guesthouse on Klong Dao Beach.
Time For Lime rightly claims to have the best mojito on Koh Lanta – I'd go so far as to say they made the best mojito I've EVER had.
I reckon they use part coconut rum in their mojito recipe, which may be a part of their secret sauce ;) Time For Lime also makes a phenomenal lemongrass margarita.
Best Beach: Nui Bay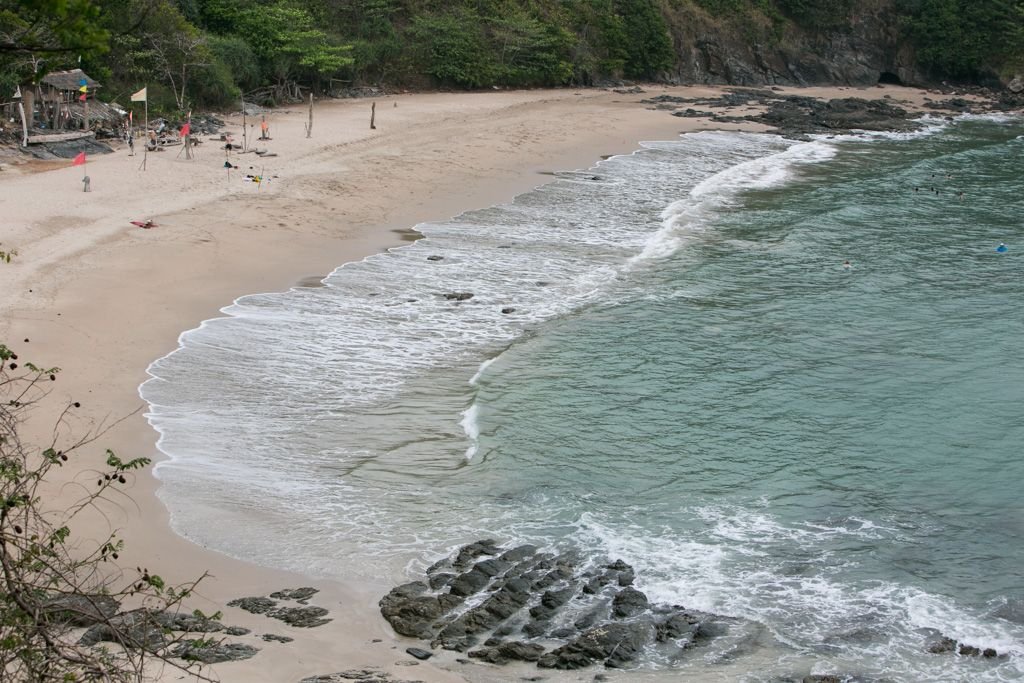 I accidentally stumbled upon this little cove while walking south from Kantiang Bay. It's a steep but short walk down to the beach, and seems not to be discovered by the masses yet. It's got a shipwrecked feeling to it, perhaps in part from the little bar-shack that may or may not currently be in operation. There were a few people hanging out there when I first arrived, but when I went to scope out the shack later on, they were gone and there was no evidence of the bar actually being open for business. Totally a kitschy spot, with shoes and shells and doll heads strung out on strings hanging from the roof. I liked the natural seating just outside (driftwood, stumps, rocks) – and there was even a hammock inside! Nui Bay is definitely worth seeking out for some private beach time.
Best Sunset Spot: Top View Resort at Kantiang Bay
Those that ascend the insanely steep driveway to get to the Top View Resort will be rewarded with 180-degree views from huts perched above the Andaman Sea. I stayed in a bungalow here and every night, I'd come back from a day of beaching and claim a hut at their restaurant to catch the sunset from. This is the best sunset view on Koh Lanta. Even if you're not staying at the resort, you can stop by for some drinks and dinner and enjoy the amazing view.
Best Sight: Koh Lanta National Park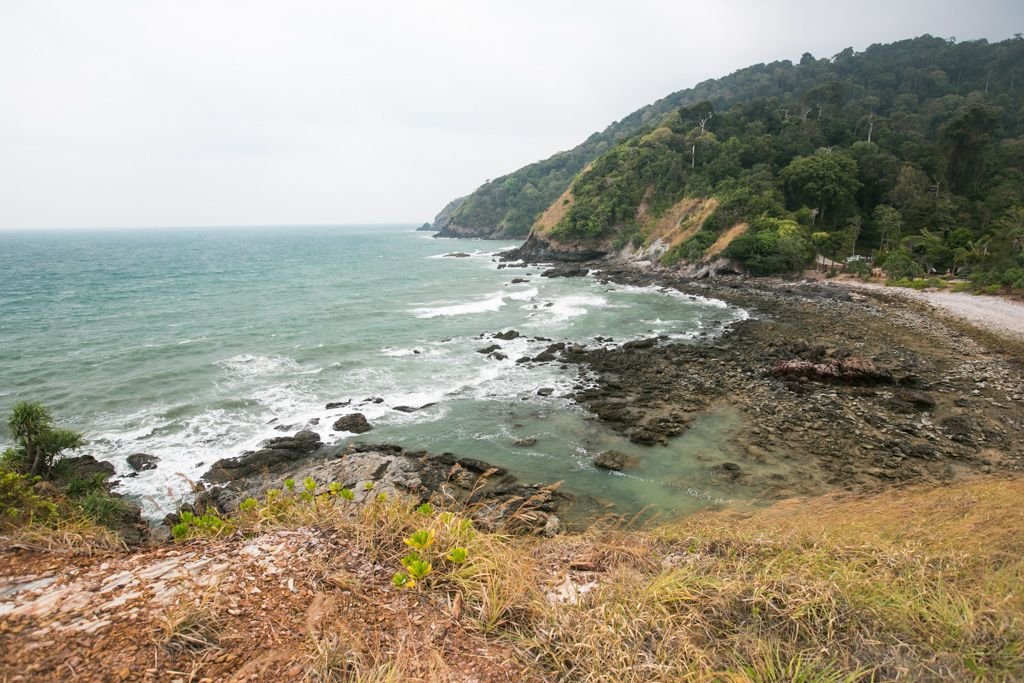 I'll be honest: I wasn't wowed by Koh Lanta's beaches (Though I think if I'd actually seen them under blue skies I might feel differently). The one thing I WAS wowed by, aesthetically speaking, was Koh Lanta National Park. It was the most beautiful thing I saw on the island. The rugged coastline, lighthouse, and southern-most beach are best seen from the top of the hill.