I'm allowed to flash back to a place I've been to within the past year, right? Or is that too soon?
I wanted to give Kathmandu a little love, since I never really wrote much about it. My first days in town were a whirlwind of getting acclimated, de-jetlagging, and sorting out my Everest Base Camp trek.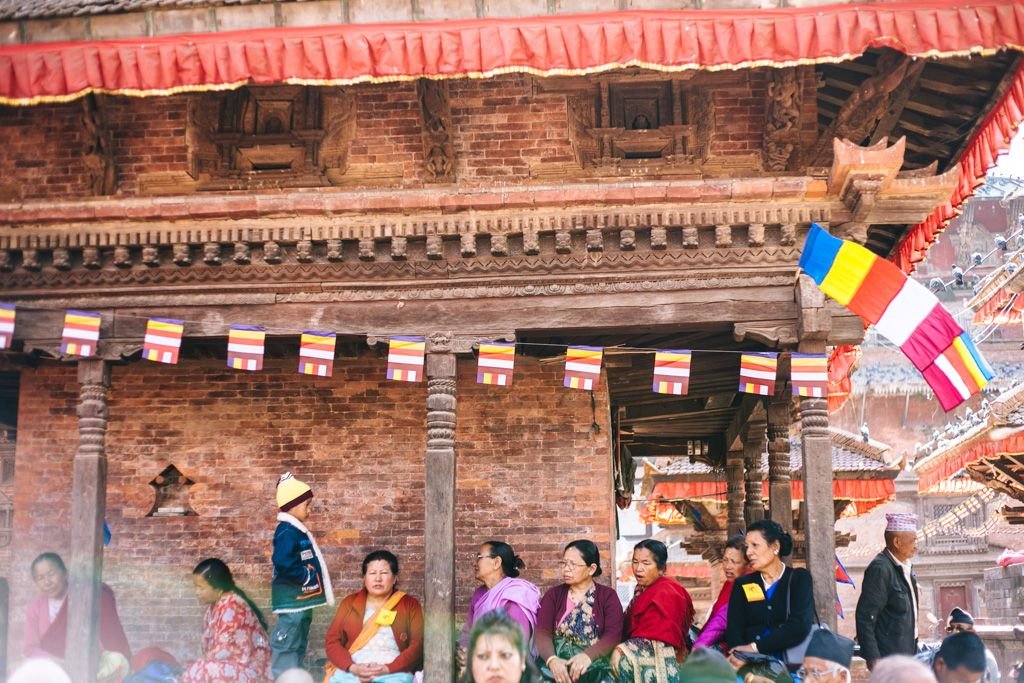 But after 3 weeks in the Himalayas, I took a few days to relax in Kathmandu. Despite its small size, I'd deem it a very confusing city to navigate. I pride myself on my excellent sense of direction, but in Kathmandu I found myself unable to get my bearings, and ultimately relying on guesswork to get me back to my hostel every day.
I felt similarly when I was frolicking around Venice: there's no logic to navigating the web of unnamed streets and alleys, and each time you set out into town is a new adventure. It's best to dive into these cities without an exact agenda and just go where the wind takes you.
The wind eventually carried me to Durbar Square, the tourist hub of Kathmandu. Still, there was a considerable number of locals congregating around the temples there, photogenic as ever.