I'll admit, I did a lot of things wrong on my first trip to Indonesia. I didn't go down to the rock pools in Uluwatu even though I was right there. I didn't make it up to the epic Tanur Lot temple. I skipped the sunrise hike up Mt. Batur, and the Gili Islands, and Canggu. I did EVERYTHING wrong in Java.
But when it comes to beaches, I don't mess around. I will go out of my way to research, plan, and get myself somewhere if it involves a particularly stunning patch of coastline. (I'll also do the same for coffee, but that's neither here nor there)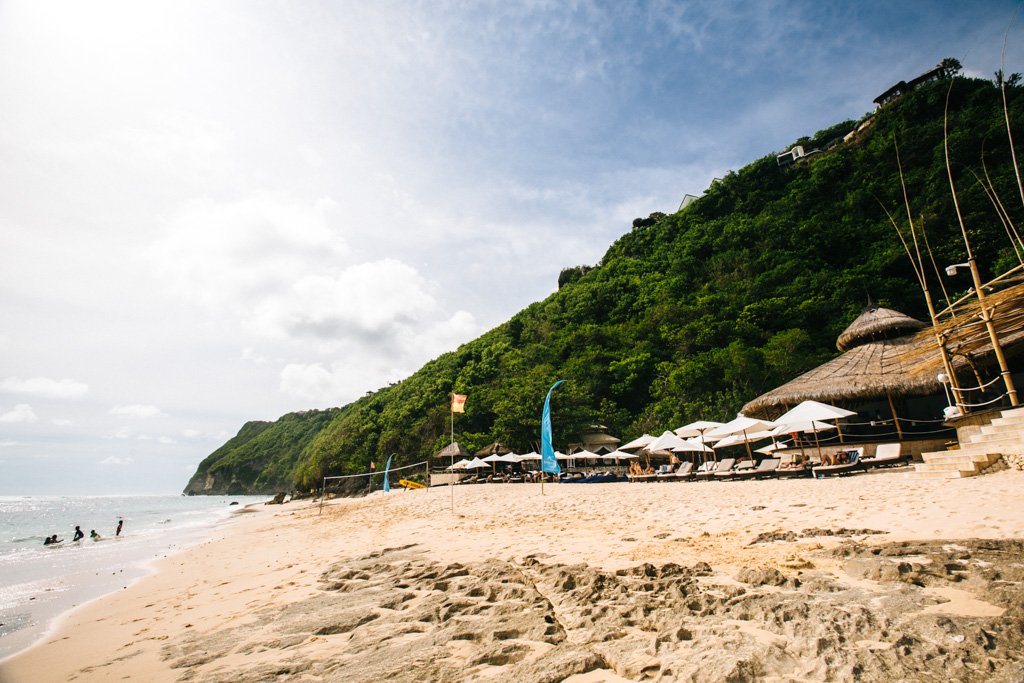 I think I've mentioned this before, but you guys – Bali is NOT the place to go if you're seeking ridiculously beautiful beaches. There are many other countries that do them better (*ahem*, Australia being one). Bali has some decent beaches, but overall they're pretty drab and often polluted with trash.
Nevertheless, I was determined to find a picturesque plot of sand in Bali worth writing home about. Google (and The Bali Bible) did not let me down, because boy did I find the mother of all Bali beaches.
Behold, Karma Beach in Uluwatu!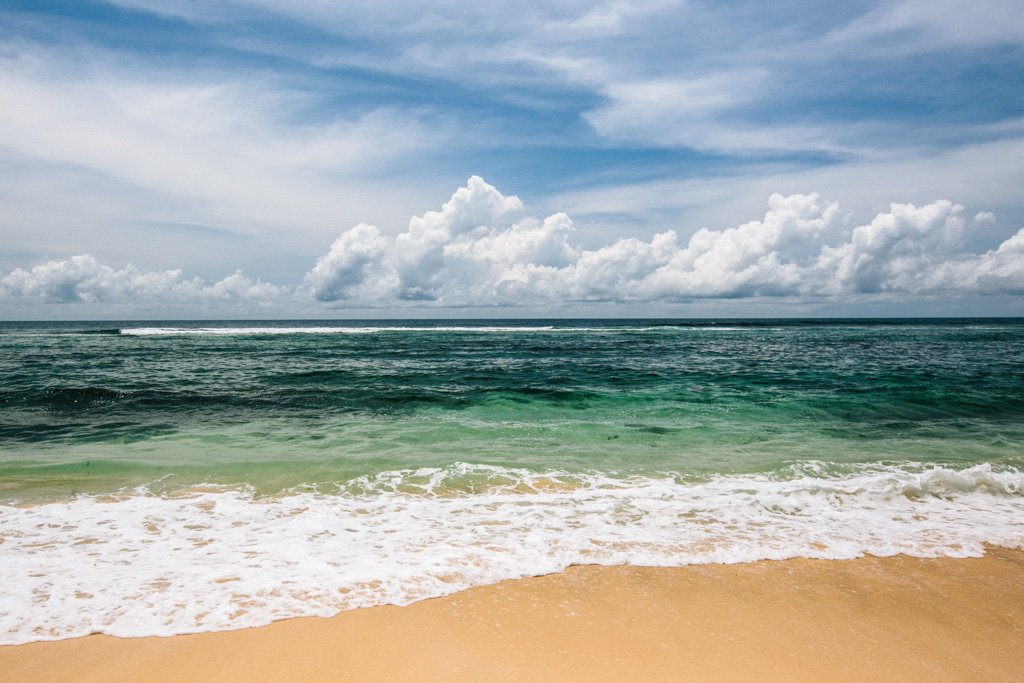 Karma Beach Bali.
This gem is nestled on the southern coast of Bali on the Bukit Peninsula (also known as Billionaire's Row), a part of the island not particularly visited for its beaches because of its very-high cliffs and very-pricey real estate. Much of the coast is either inaccessible, or simply isn't worth the effort of climbing down and then back up again (filed under Things I Did Wrong: Nyang Nyang Beach. SO not worth the sweat I endured the previous day!).
However, the uber-fancy cliff top Karma Kandara Resort has staked claim on a STUNNING white sand beach in Bali, built a cabana bar on it, and continually kept it looking pristine for its guests' enjoyment.

Day trippers aren't allowed in the clifftop pool over Karma Kandara Beach, but you'll pass by it and swoon on the way to the cable car.
But the best part? You can still access this exclusive beach even if you're not staying at the resort! Karma Kandara sells day passes for the casual visitor at 250,000 IDR (about US$18.60), which includes a cable car ride up and down, plus 100,000 IDR credit toward food and beverage purchases at the Karma Beach Club. This frugalista knows a good deal when she sees one, and without hesitation I devoted one of my last days in Bali to this magnificent beach excursion.
Taking the cable car down the cliff to Karma Kandara Beach was at least half of the fun of the day's adventure. I snap-snap-snapped my way down as more and more white sand and thatched cabana rooftops came into view. How glorious is this view?!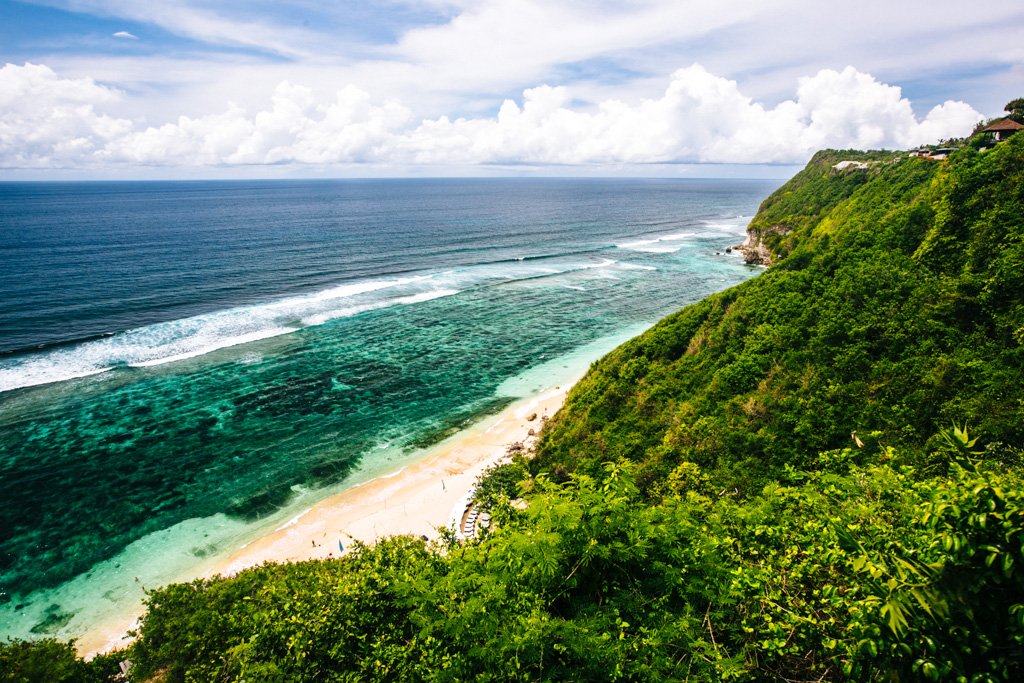 Karma Beach club below.
I alighted the cable car and was immediately greeted by a staff member at the Karma Beach Club and shown to my beach chair. The front row chairs are reserved for resort guests, which didn't bother me all too much because I figured I'd spend most of my time either frolicking or dozing.
First thing's first, though: a lap up and down Karma Beach to inspect the day's digs.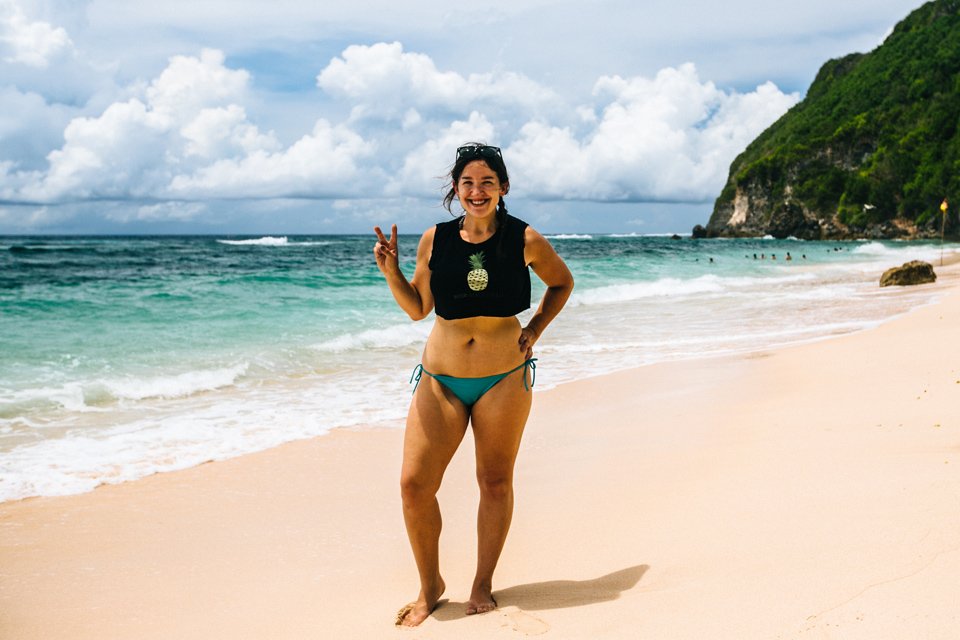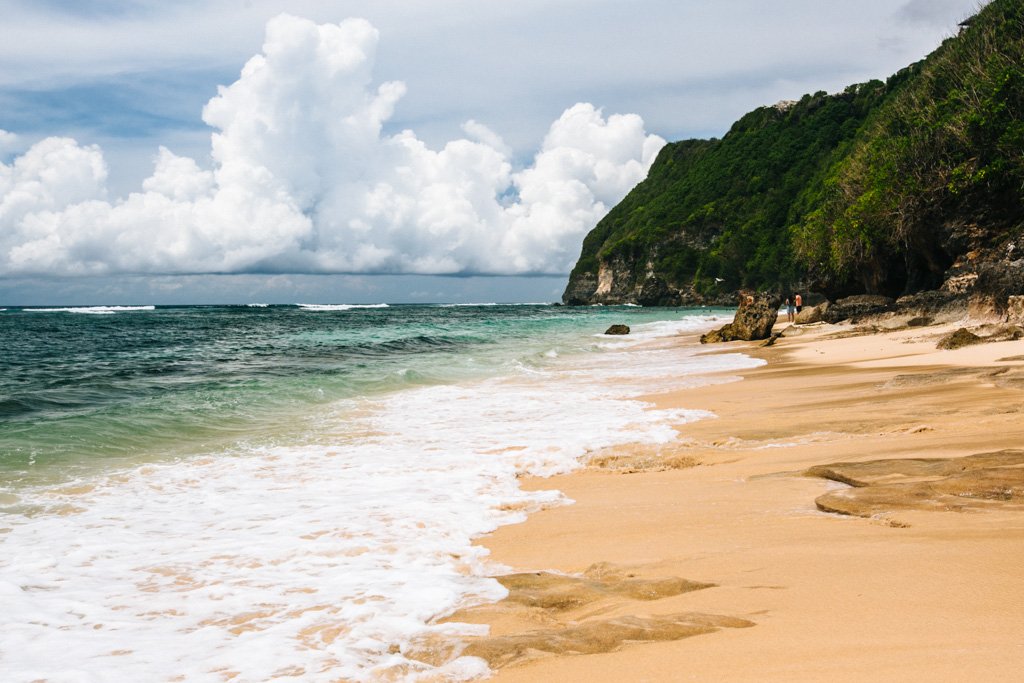 More than satisfied with my surroundings, I plopped onto my chair and ordered a fresh green juice that was price-wise on par with what I would have paid back in NYC (possibly slightly pricier), and then proceeded to turn various shades of pink over the course of the afternoon. Bliss!
They also have free paddle boards and snorkeling gear for use at the beach, but when I was there the cutoff time for using the boards was 6pm. Had I known, I would have gotten my SUP on earlier in the day!
And if you really wanna splash out, you can hire a beach cabana for the day or indulge in a beachfront spa treatment.
The Karma Beach Club was voted one of the world's 50 best beach bars by CNN Travel, due in part to its extensive events lineup. They regularly host DJs and other live music performances, and on Mondays they show movies on Karma Kandara Beach after sunset. If you want to time your visit with a special event, be sure to check out their events page in advance.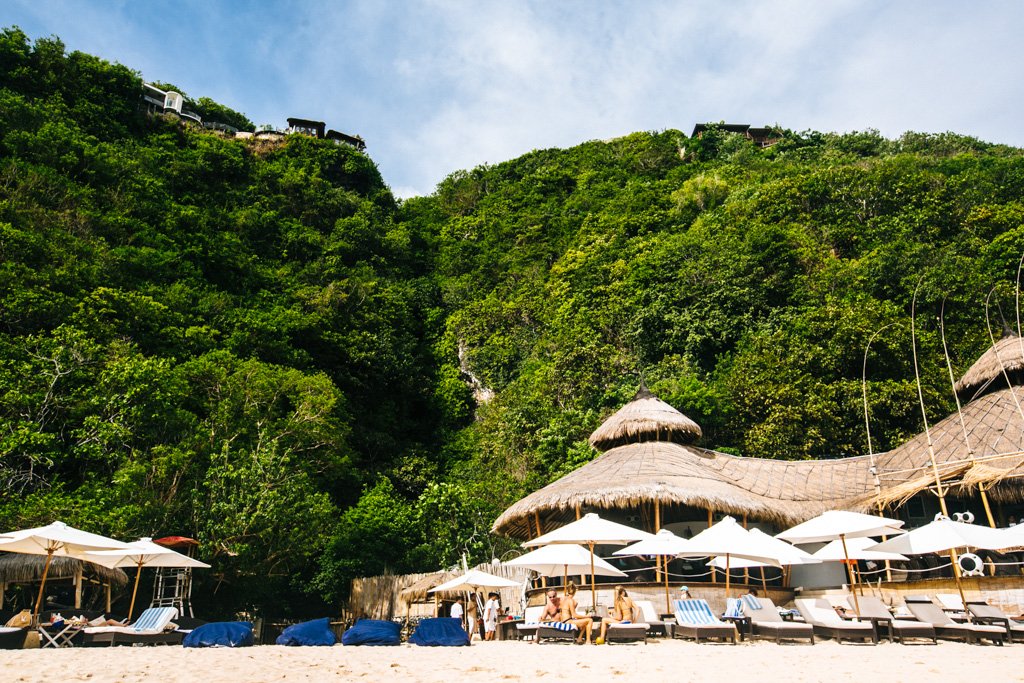 I couldn't *not* stick around for sunset, but I was kinda bummed that I had waited to see this dud (I mean, I've seen worse, but). Shortly after, I shuffled back to the cable car and waited to go back up the cliff.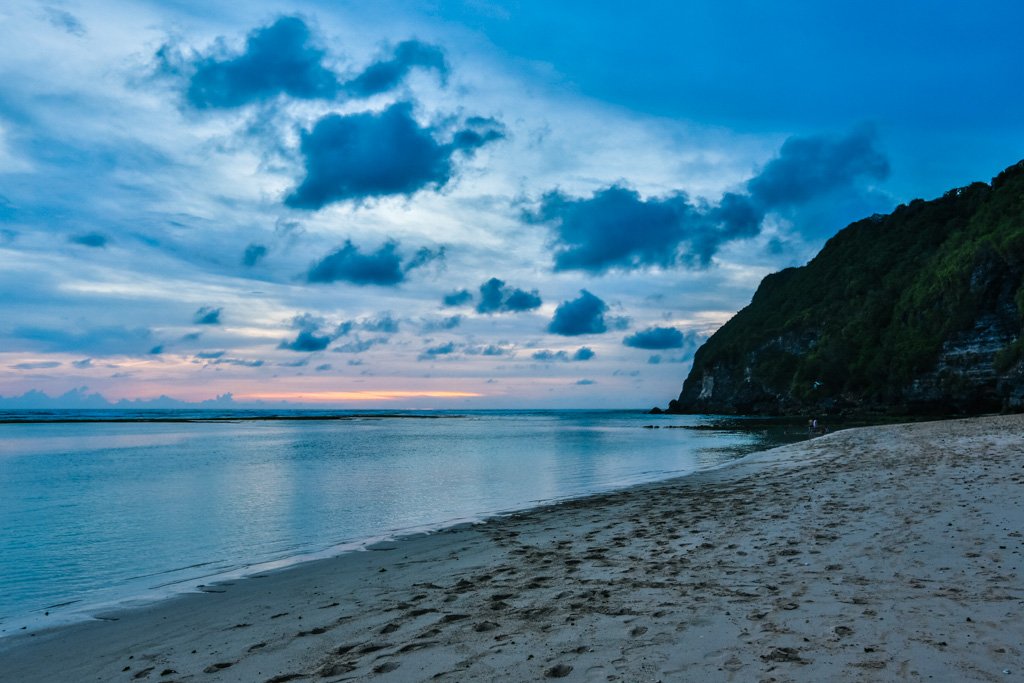 But then the sky was like, FOOLED YA, and I ran back to the beach as soon as I saw these pink rays erupt. How does the sky pull this kind of magic?? Amazing is such an overused word and therefore doesn't do it proper justice, but I truly was amazed by this sunset.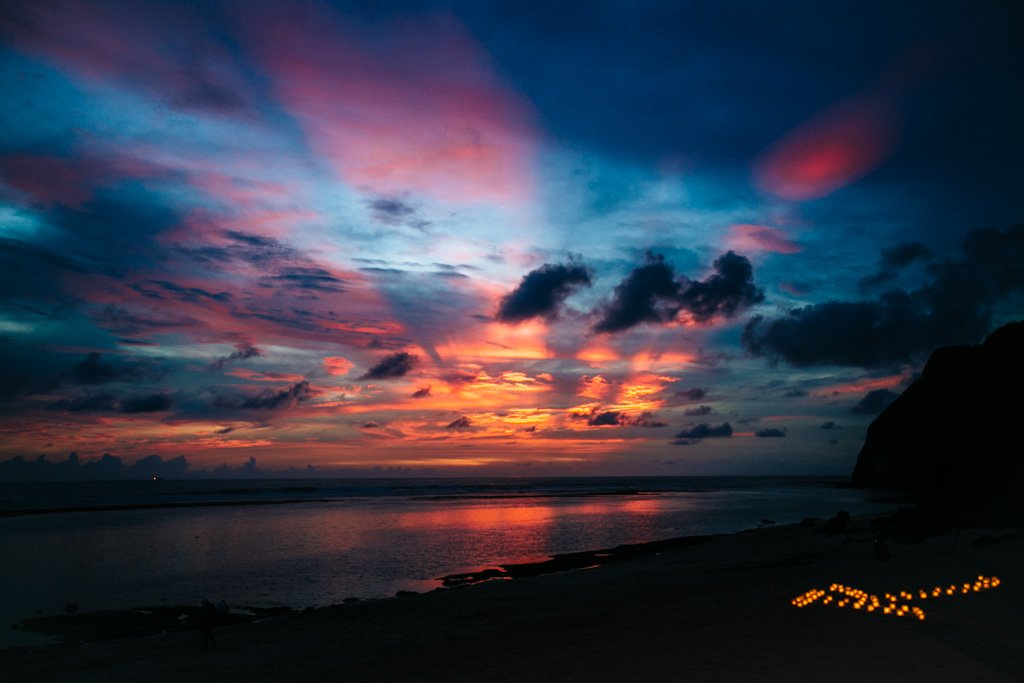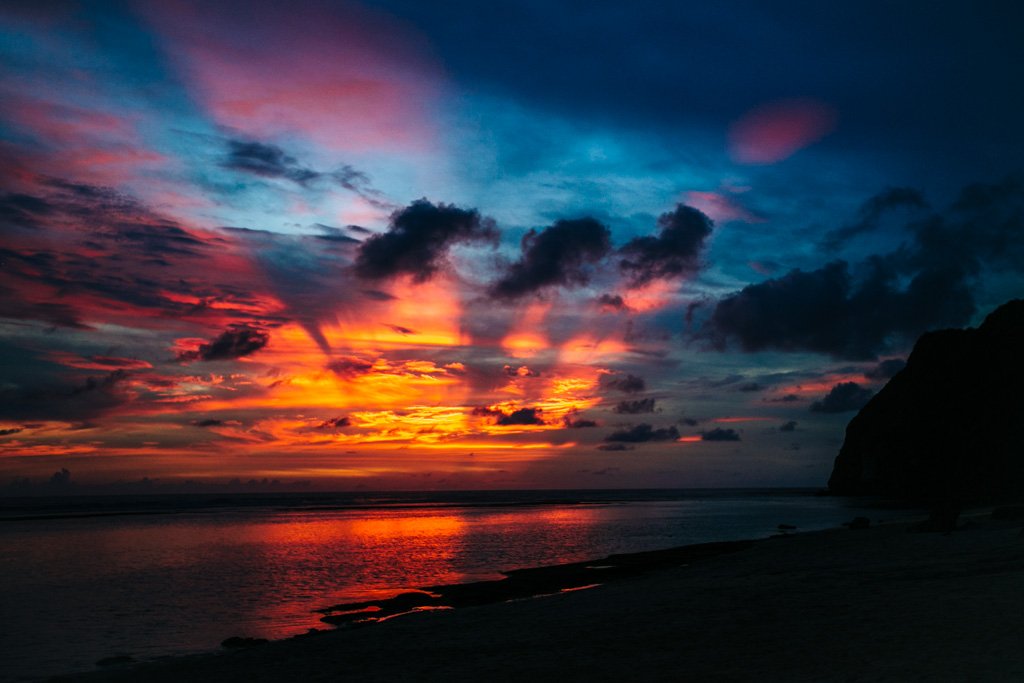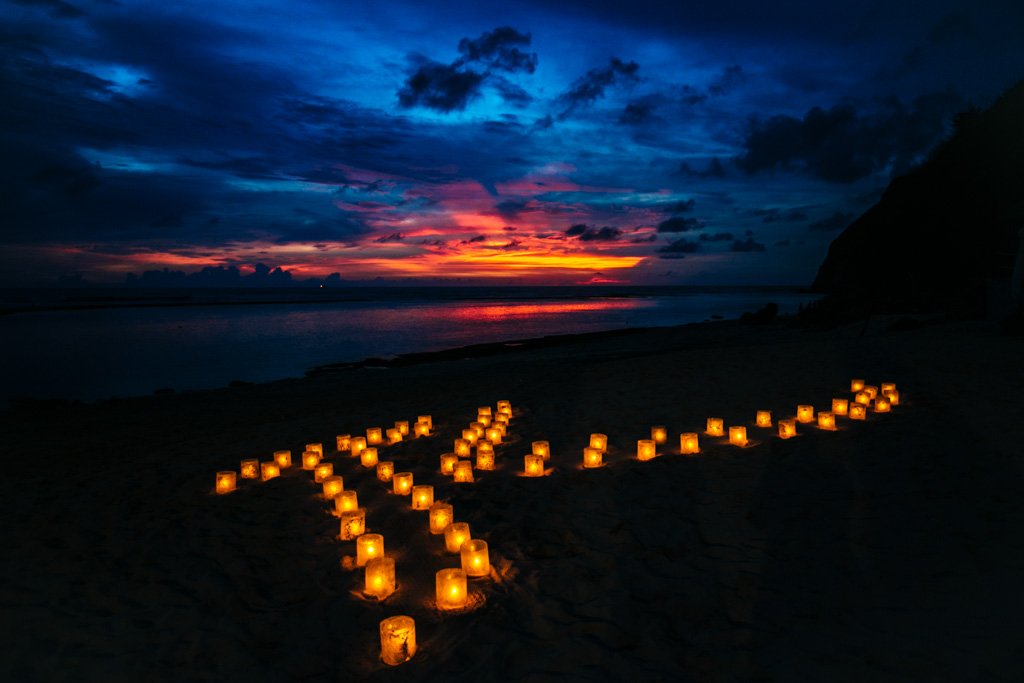 If you're looking for the most beautiful beach in Bali, Karma Beach at Karma Kandara Resort may just be it. If not, then it's pretty damn close, dontcha think?
CLICK TO BOOK A ROOM AT KARMA KANDARA
Pin it!