What kind of sillyhead would allot 8 days of her Philippines trip to one place when there are 7000+ other islands to see?
Probably the kind that loves to travel slowly and doesn't count countries (seriously, if you asked me how many countries I've been to I would have to stop and write them all down – literally haven't a clue and DGAF).
But also the kind that's sensible and wants to stack the cards in her favor in order to maximize the awesomeness of a trip. In this case, I was traveling to the Philippines in the tail end of the monsoon season and I knew that bad weather would be a very likely possibility. I didn't want to risk scheduling just a few days for El Nido, a top bucket list item, only to have them all rained out if the weather wasn't cooperative.
And thank goodness I didn't risk it! I'd heard that El Nido was being pummeled with monsoonal rains the week before I arrived, so I mentally prepared for the worst when I finally touched down there. The heavy rain parade continued throughout most of my stay, though thankfully we had 2 semi-sunny days on which to do our island boat tours.
But what even is there to do in El Nido when it rains? Not much, my friends – this is a place for beach bumming and island hopping. El Nido is best enjoyed on a sunny day, and that's a fact.
That said, I booked some fun dives with Deep Blue Seafari one day because all I wanted to do was get out into the archipelago, and it was a GREAT call. It rained off and on while we were out there, but who really cares when you're underwater, right? It's a totally different world down there.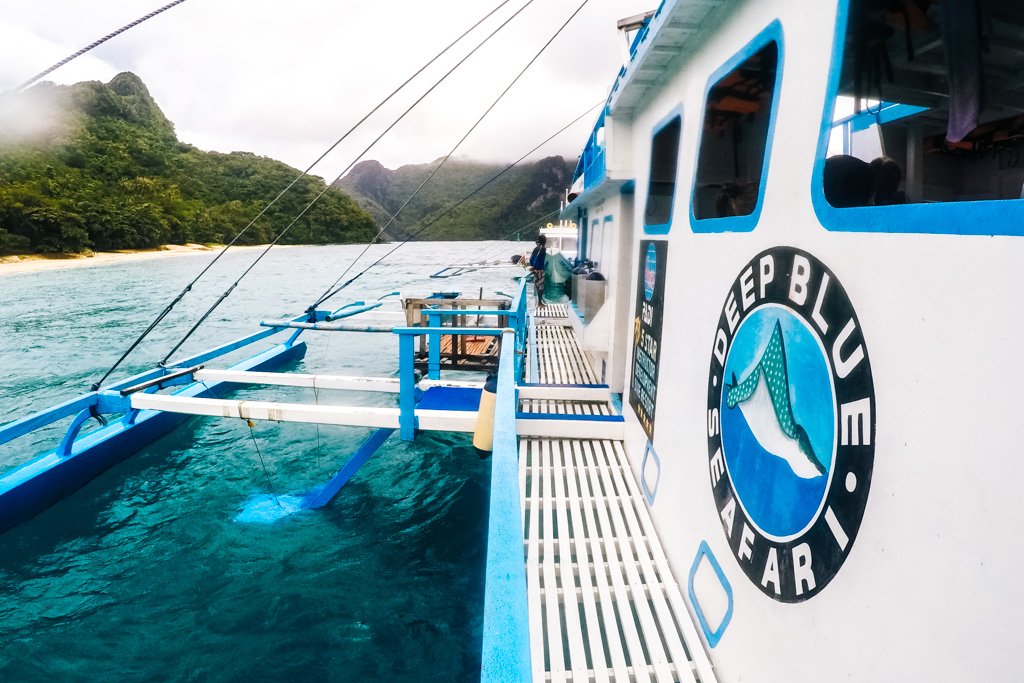 Though nobody really travels to El Nido specifically for the diving (at least I certainly didn't), I was pleasantly surprised by how much I enjoyed my dives there.
I'd wanted to make use of my newly-acquired Advanced Open Water certification, but one of the people in the group of 3 friends I was placed with only had their Open Water which meant as a group we could dive to a maximum of 18m deep. I didn't really mind though because the dive sites we visited had plenty to see in shallow waters.
First up: Helicopter Reef. Perhaps not surprisingly, this dive site is all about the reef. We stayed fairly shallow and were able to spot several cool fish amongst it, including lionfish, electric clams, trumpet fish, and a blue spotted sting ray.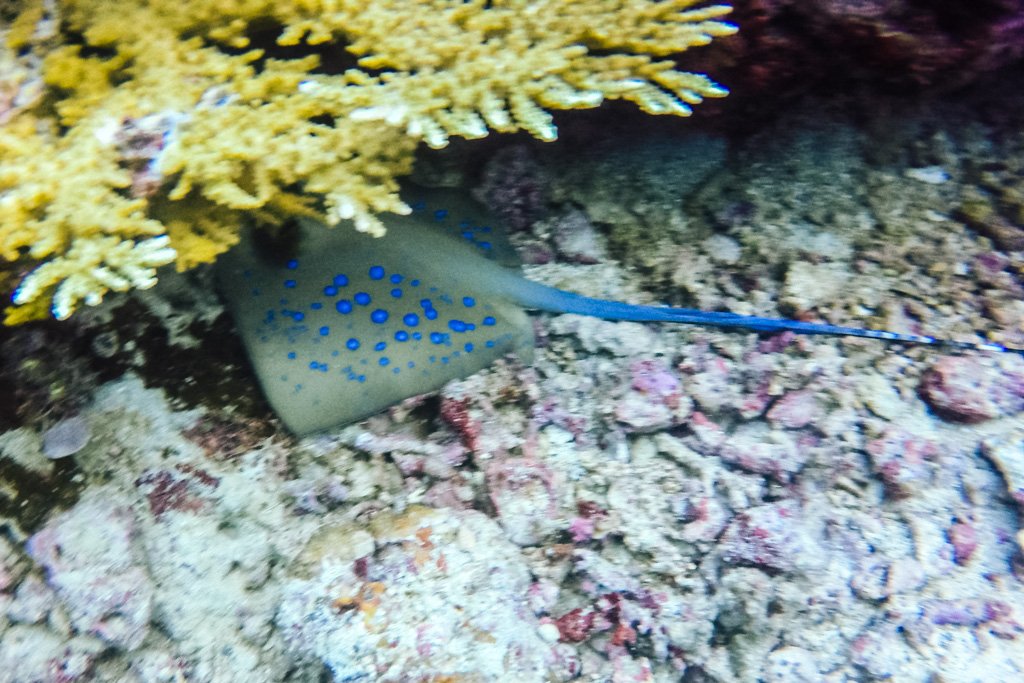 Next, we headed further out to Twin Rocks. It's meant to be one of the best (or at least most popular) dive sites at El Nido, but I found it the most underwhelming of the 3 we hit. Here I spotted another blue spotted sting ray as well as some giant clams (love these!), porcupine fish, and this squid-like critter called a cuttlefish.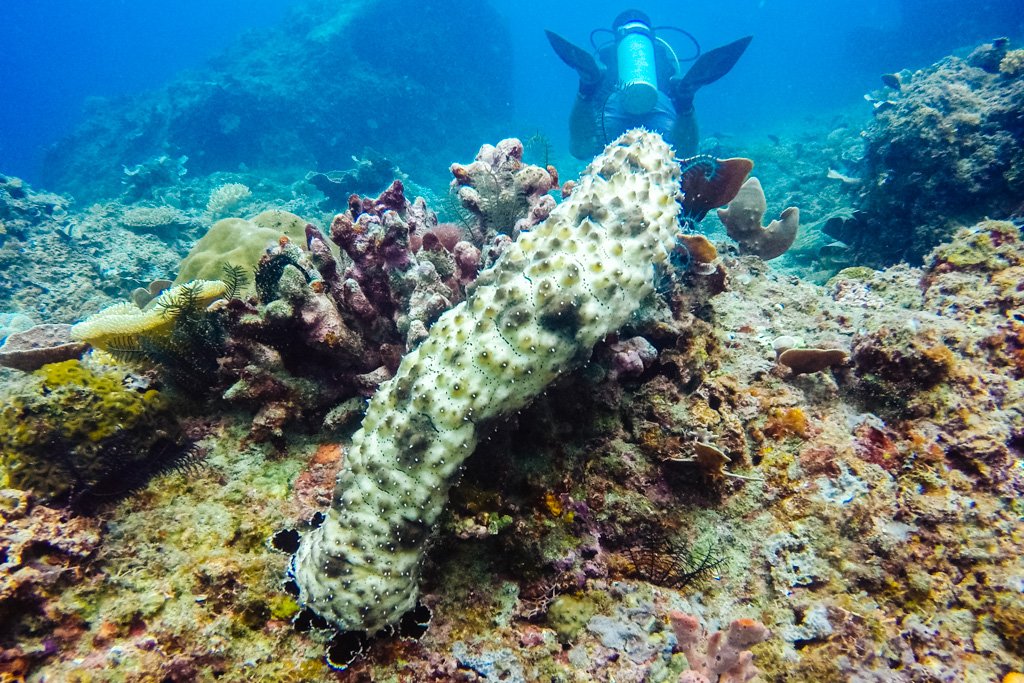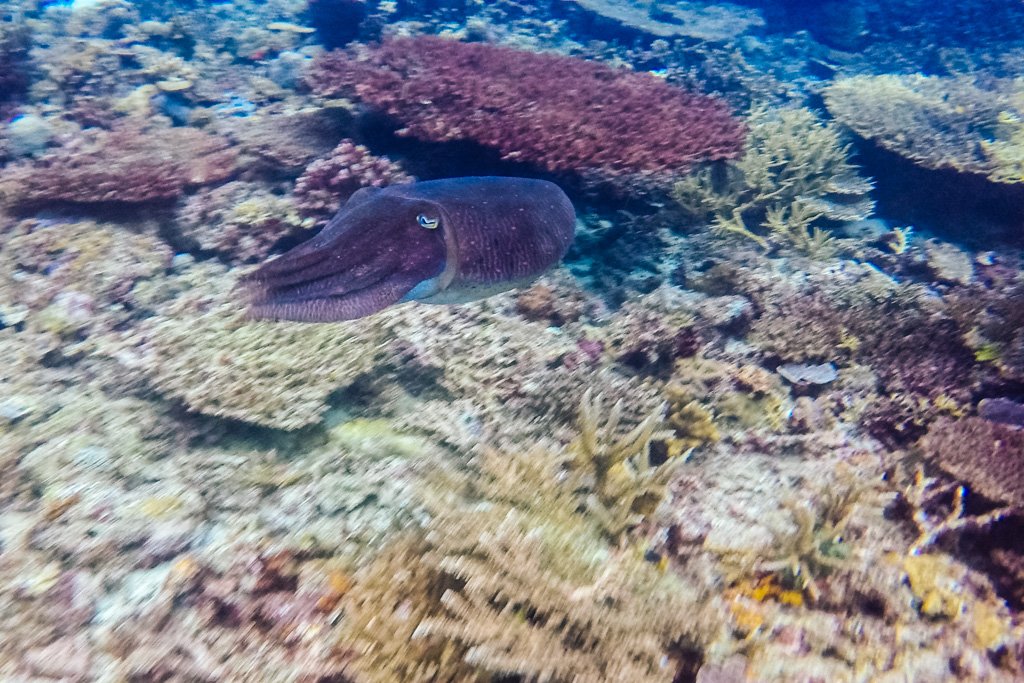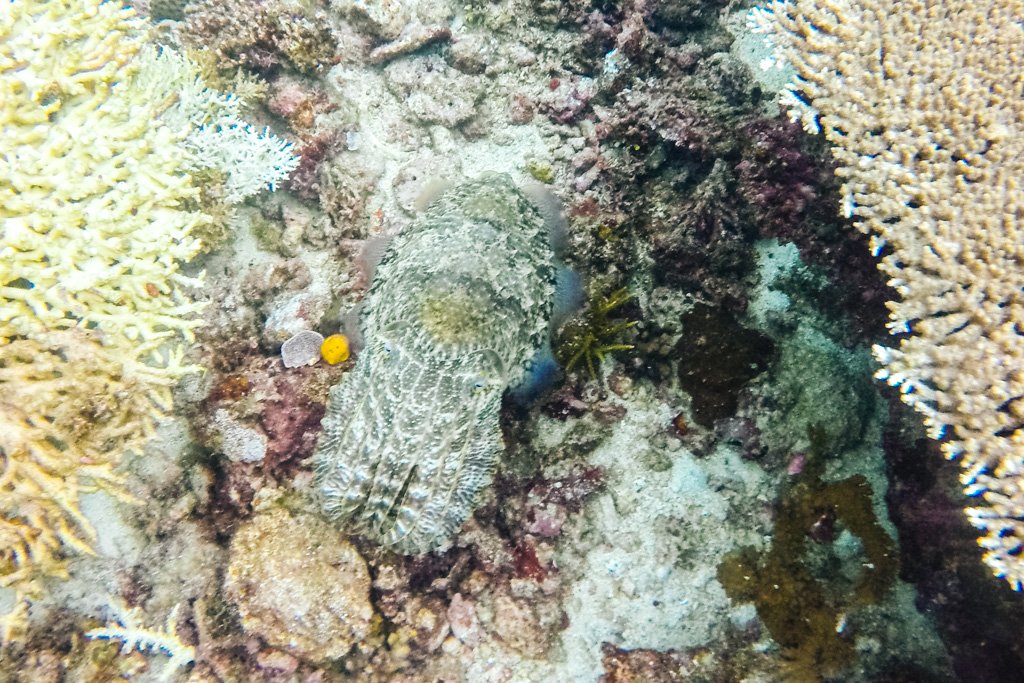 After a massive buffet lunch, we entered the water for our last dive at nearby North Rock. This was my favorite dive of the day because TURTLE!!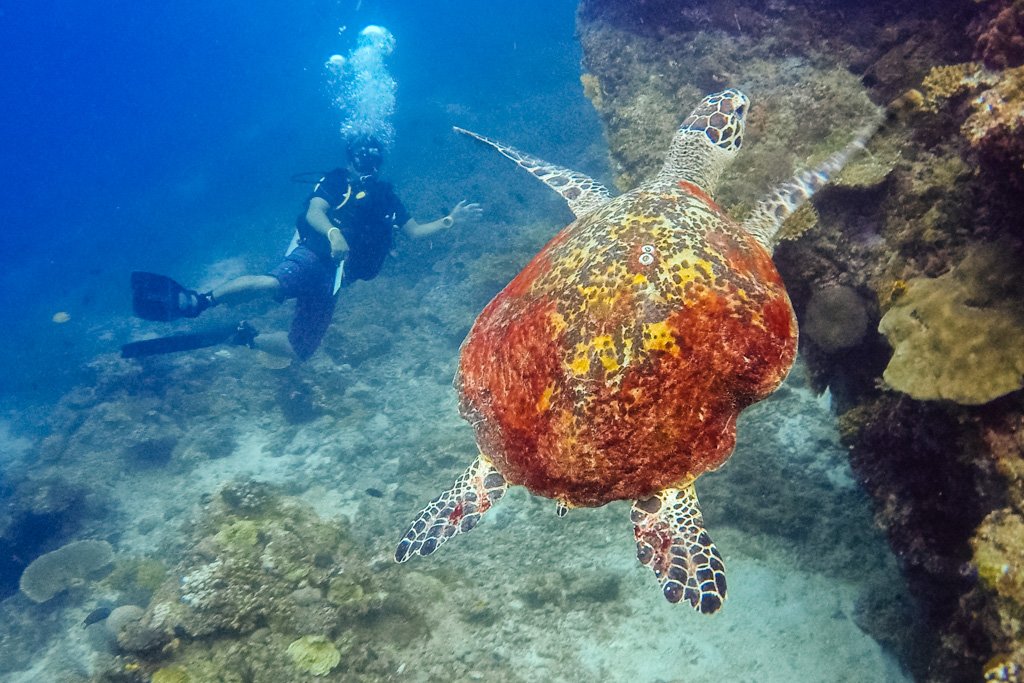 Yep, swimming alongside this guy was easily the highlight of the dive trip for me. A close second was floating right into a school of bigeye trevally, which I feel can only truly be shared by video (see below).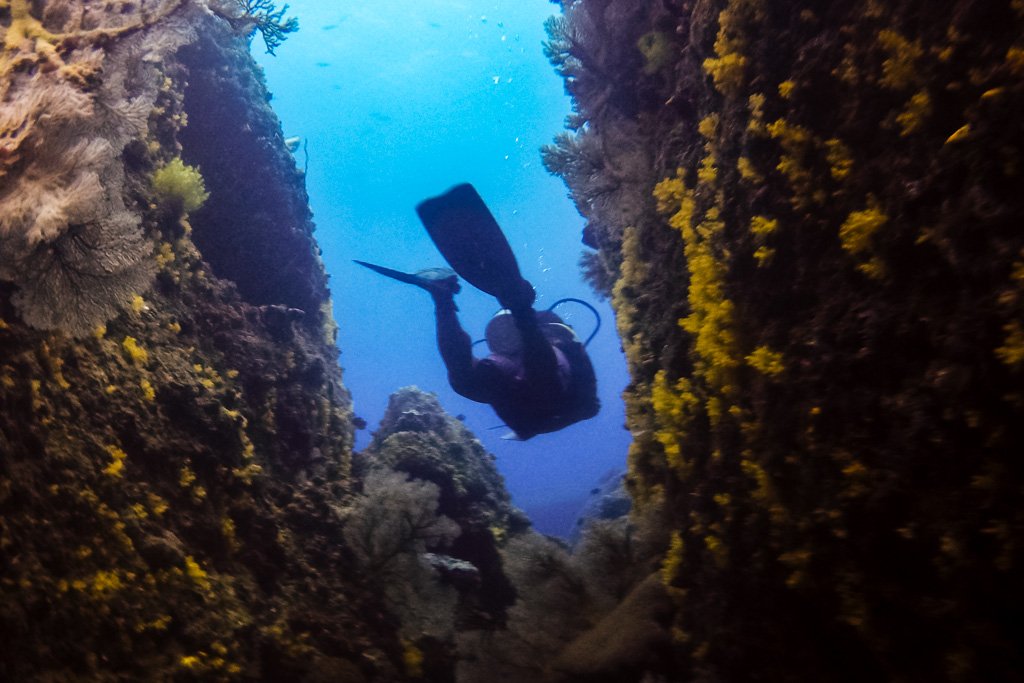 Diving El Nido
I don't have much to compare it to since I only started diving 5 months ago, but I'd say it's definitely worth diving in El Nido. Maybe not if you have limited time and awesome weather at your disposal, but if you find yourself with extra time and/or rainy days while you're there, go for it.
If diving is high on your Philippines to-do list, head to Coron or Malapascua instead – that's where the best diving is!
Lastly, all photos and videos in this post were taken by me with my GoPro Hero 4 Silver. I almost didn't want to publish this post because I feel like the photos are straight-up amateur hour (at least compared to the photos I usually post from my Canon 5d Mark IV). But this was the first dive trip I've done with the GoPro in hand, and I'm still new to both diving and GoPro-ing, so of course there's going to be a learning curve. I look forward to dazzling you with vastly-improved GoPro underwater shots from my future diving adventures!