When your best friend/roommate comes home from work one day and, completely out of sorts, impulsively declares that she wants to book a flight somewhere – you say OKAY, where to?!
And that was how our two week roadtrip around Big Island Hawaii in February 2012 came to fruition.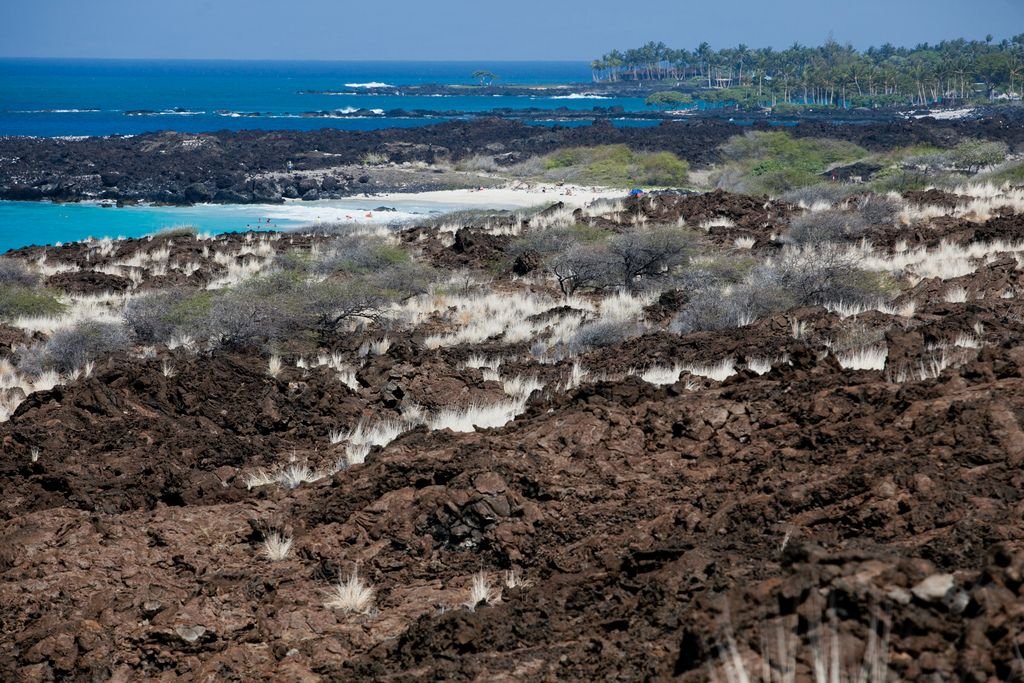 The Big Island's got volcanoes, waterfalls, trekking, coffee farms, whale watching – and best of all, BEACHES. The west and southwestern coasts of the island are dotted with some of the most stunning beaches imaginable. We saw both black sand beaches and green sand beaches, but I might have been more taken by the contrast of the white sand beaches to the bright blue sea and brown volcanic rock.
I stopped near the entrance of Kekaha Kai State Park, had a gaping-mouth, shutter-happy moment photographing the scene above, then enjoyed a few hours on this glorious beach.
Hawaii, I will see you again someday!