April was one of those months I'd be perfectly happy to live over and over again. With 3 weeks of settled life in Sydney bookended by 2 trips filled with wine and sunshine, I'm hard pressed to come up with anything worthy of being dubbed a lowlight for the month.
The month kicked off with the tail-end of my New Zealand trip, a highly enjoyable 5 days in Queenstown spent hiking, biking, wine tasting, and scenic flying. It was exactly what I'd hoped the rest of my time in NZ would be like (but wasn't, due to temperamental weather and other logistical hoo-ha).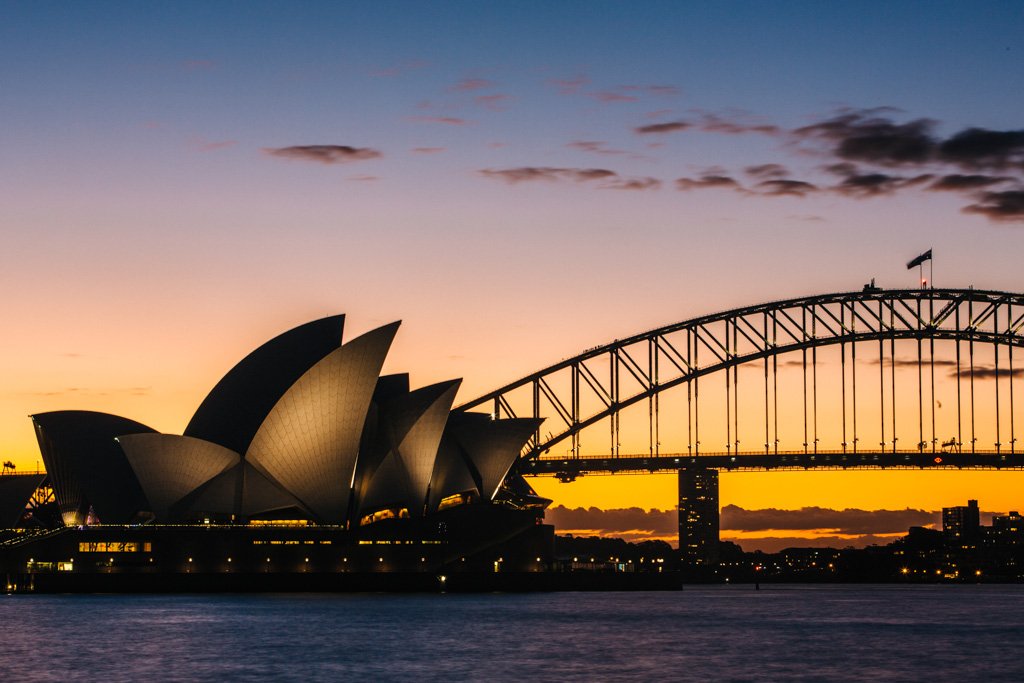 I spent most of April getting reacquainted with Sydney, namely the Inner West area close to where I used to reside 10 years ago during my Sydney Uni days. I lucked out with a 2.5 week house sit in Erskineville in the most incredible house I've sat at thusfar, caring for a little dog named Bruno. Most of my explorations came as a result of having to walk the dog every day; other than that, I really had no reason to leave my dream home. I wanted to take full advantage of it while I could, do you blame me? (You won't after you read more about it below!). There were a few jaunts to Newtown and a couple of frolics around the nearby Sydney Uni campus thrown in for due diligence, at least!
Then I booked a semi-spontaneous trip to Adelaide at the end of the month to attend the Tasting Australia festival. The event itself probably wouldn't have been enough for me to book the flight, but then I got selected to attend Words To Go, the special food and travel blogger workshop held during it. With a gap between house sits, I'd have been hostel hopping in Sydney anyway – so I figured I might as well squat in Adelaide while being fed all sorts of free food and wine.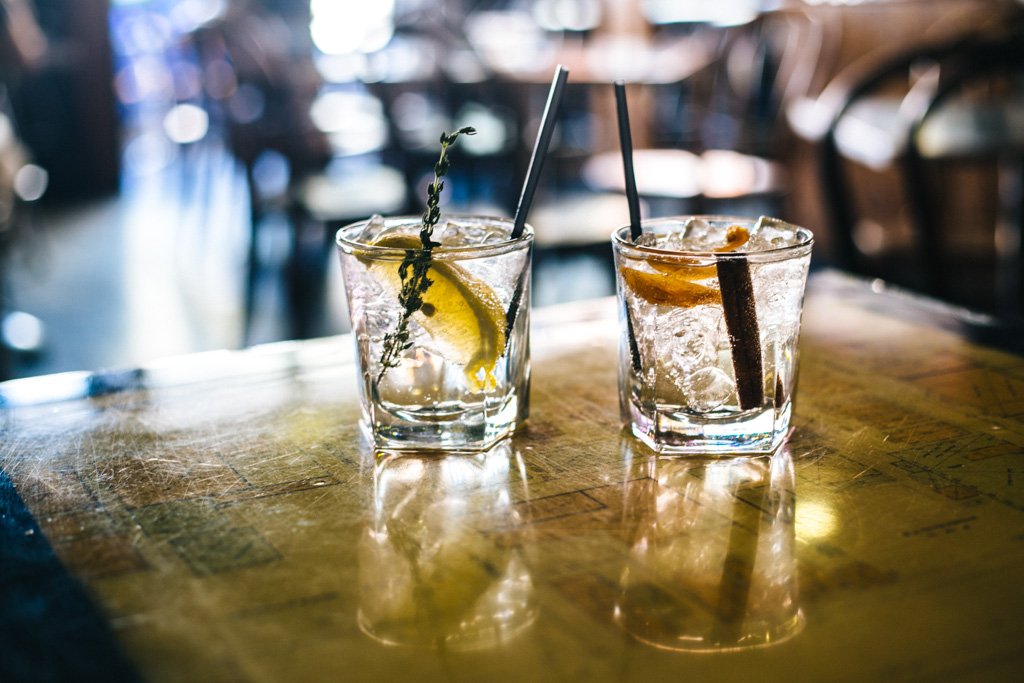 Who knew good gin came out of South Australia?
April 2016 Numbers
Days: 30
5 days in Queenstown, New Zealand
21 days in Sydney, Australia
4 days in Adelaide, South Australia
Total Spent: US$1303.50 ($253 was on flights)
+ $740 for student loans
+ $72 for web hosting
+ $426 for 2015 taxes
Average Spent: $43.50/day overall // $37/day in Australia // $35/day overall excluding flights
Total Earned: US$6787 (includes my AU$5000 prize from the Instagram contest I won!)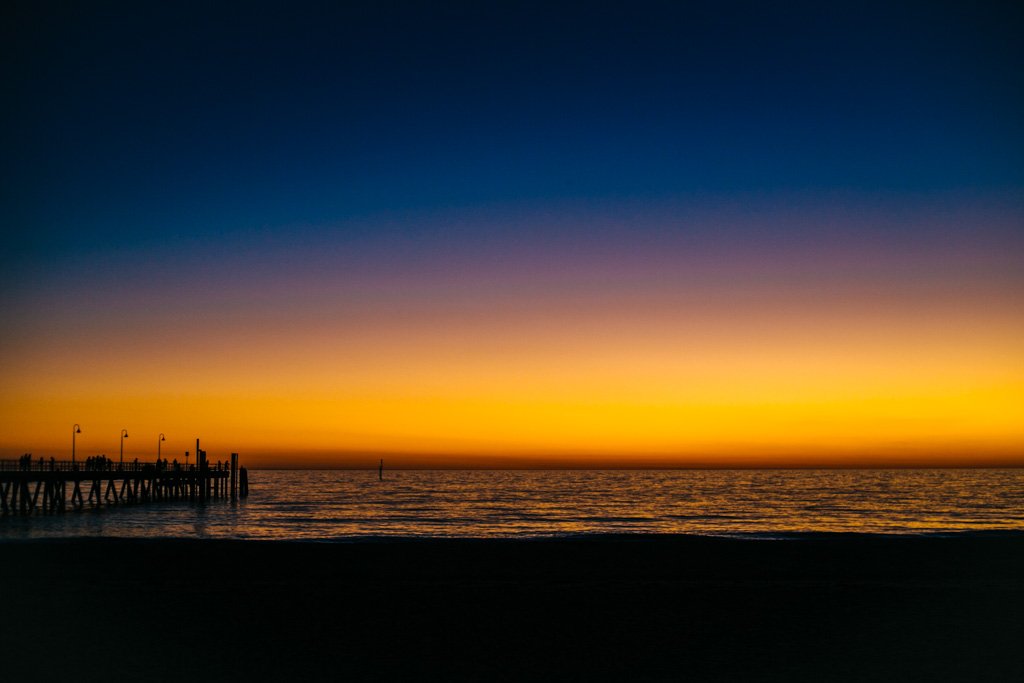 Overall 2016 Numbers
Days: 121
Total Spent: US$5748
+ US$2960 for student loans
+ US$288 for web hosting
Average Spent: $47.50/day
Total Earned: US$22,134
April 2016 Highlights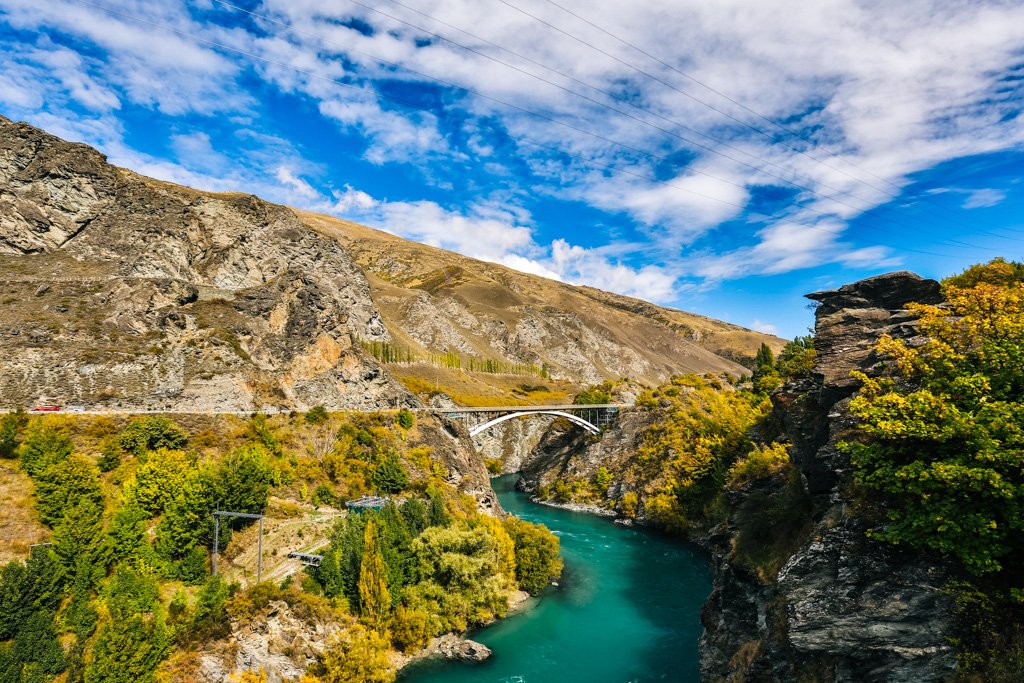 My Cycling Wine Tour in Queenstown
I refuse to acknowledge anything claimed to be better than going for a leisurely bike ride around a cluster of particularly beautiful vineyards on a warm sunny day. I had the best of days cycling and wine tasting around the Gibbston Valley wine region outside of Queenstown on my recent trip to New Zealand.
Read more: Bike The Wineries in Queenstown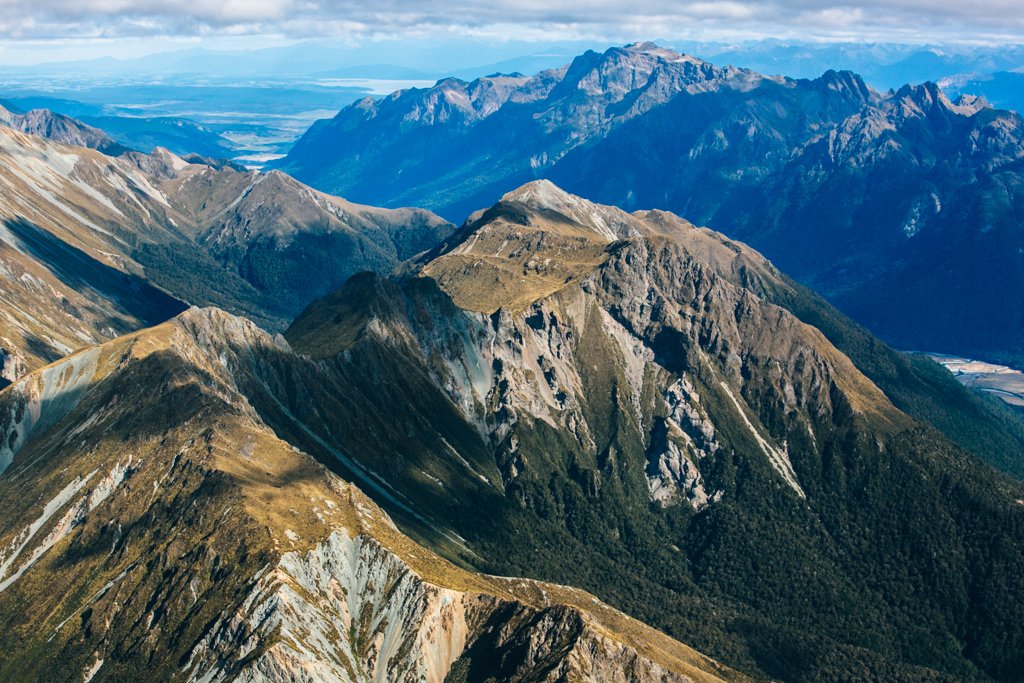 Flying to Milford Sound
Actually, I might have to take back what I just said because my scenic flight from Queenstown to Milford Sound was downright legendary. The ever-changing mountainous landscape smacked a permanent WOW reaction on my face the entire duration of the flight. And as if that weren't impressive enough, I got to cruise around Milford Sound on a boat and ogle the fiord up close. So darn amazeballs I could hardly take it!
Read more: The Best Splurge in Queenstown: Flying to Milford Sound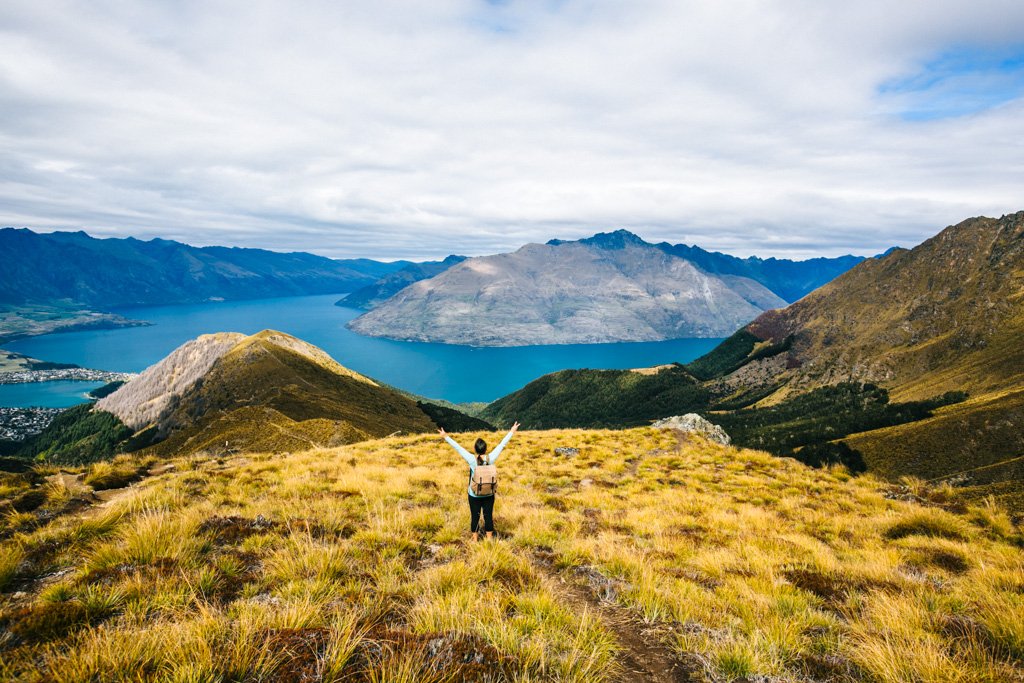 Hiking to the Ben Lomond Summit
I couldn't very well spend a week in Queenstown without doing any hiking, so on my last day there I said to hell with the cloudy sky and took off toward Ben Lomond. This hike is very popular because you can walk to the trailhead right from town, and because the 360-degree views at the top are absolutely UNREAL. I thought it would be similar to the view you get from the Skyline (which you can reach from town via the Gondola, or an hour-long hike), and questioned if it'd be worth doing – and now that I've been all the way to the top, I can assuredly say that YES it's well worth doing, and the views from the summit are a million times more impressive than the view from the Skyline. Even on a cloudy day it was stunning.

Burgers and Baby Oil
The details are out of scope for this blog, but I couldn't *not* make mention of these 2 highlights ;) Though I can recommend Mary's burger joint in Newtown, which is well worth the hour-plus wait I endured to get my paws on some of Sydney's best burgers!

Dog walking around Sydney University.
The Erskineville House Sit
I'm not too fussy with the house sits I accept; wifi, a decent location, and a mostly-clean house are really my only requirements. Anything beyond that is a bonus.
I knew I'd be in for a treat with this one, though. An old terrace house tastefully decorated and renovated with modern amenities – all to myself! I stayed in the master bedroom, an ensuite with a spacious marble floored bathroom and an insanely comfortable bed. Downstairs, I mostly hung out in the kitchen and worked at the spacious table during the day, then swapped over to the living room to watch Fuller House and then Gossip Girl on Netflix in HD (and yes, I give you full permission to tease me for my god-awful taste in television).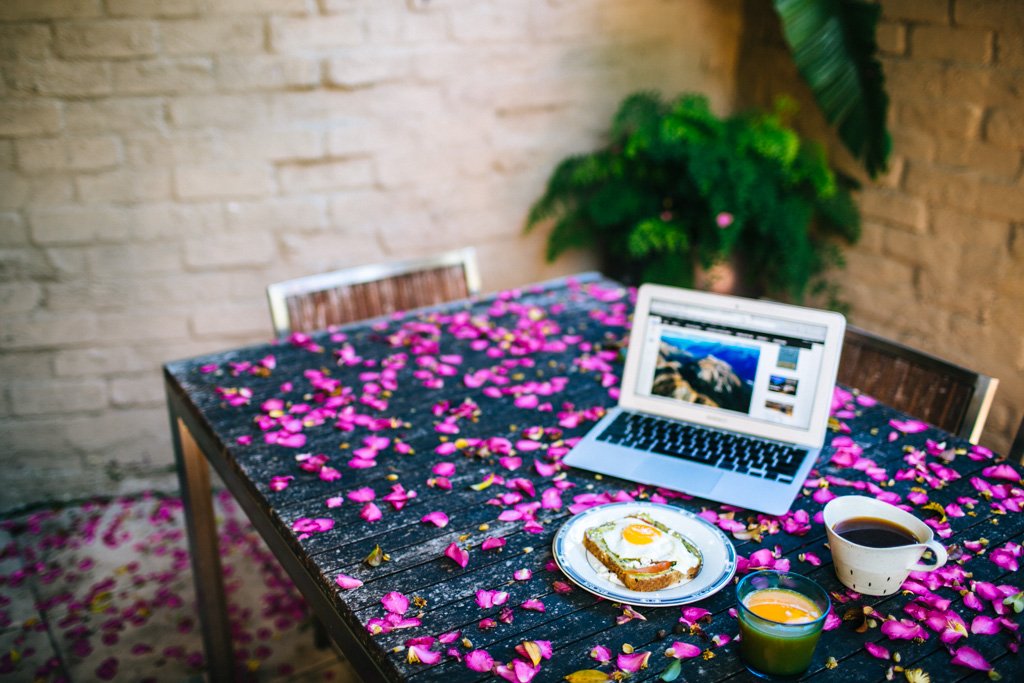 I loved flinging open the back door every morning to let the sunshine in and glimpse the hundreds of pink petals that accumulated daily in the courtyard. I thought I'd spend so much time out here working at the picnic table, but turns out Sydney's pretty rainy in April – also, it turned out to be a black hole that neither wifi nor an Optus signal could reach, so it wasn't ideal for working.
But man, this house. I think if by some stroke of luck (god, insanity, etc) I was offered this exact house and forced to "settle down" and limit my travels, I just might have said yes. I was so devastated to have to leave!
Boating Around Pittwater
I was jealous all summer whenever Anna posted pictures of her boating adventures around Sydney Harbour while I was stuck boatless in Melbourne. I pretty much begged her to make another boat trip happen once I got back to Sydney (and invite me, obviously). I'm happy to report that I finally got my time on the water in Sydney when we went boating around Pittwater, an estuary about 25 miles north of Sydney city, right by the Northern Beaches. It was fantastic being surrounded by so much green from the surrounding Ku-ring-gai Chase National Park and getting to check out all the little inlets and hidden beaches around. Yep, I could get used to this!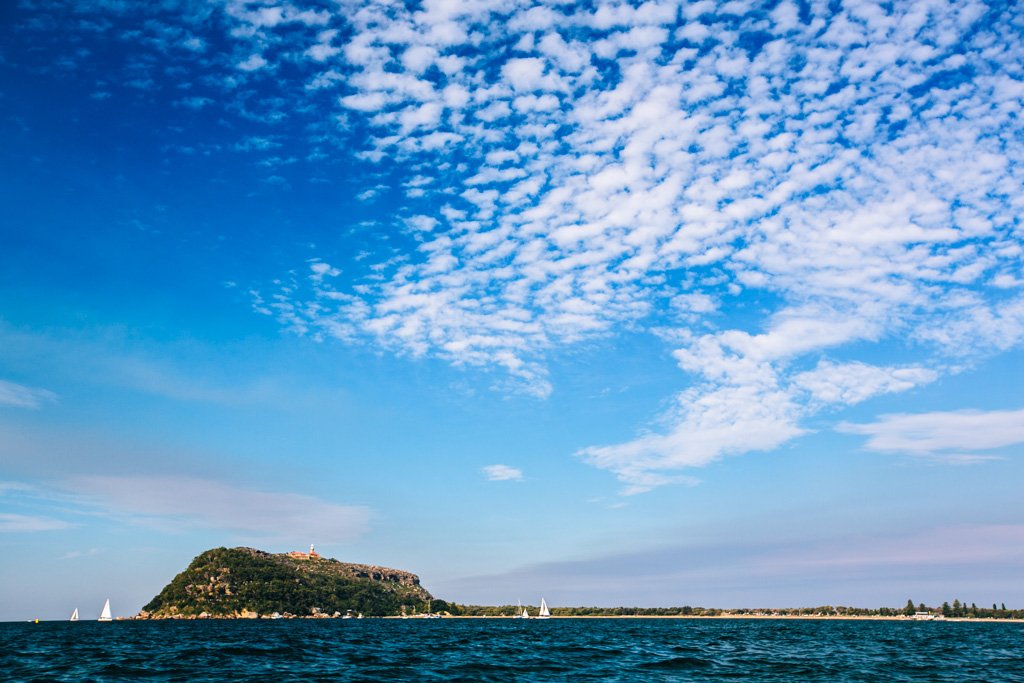 All the LOLs at Sarah's Going Away Gathering
A funny thing happens once you've been blogging for awhile and doing some pretty cool shiz: your readers start asking you to hang out!
And that's how I ended up spending an evening with Sarah and a bunch of her Sydney girlfriends, talking about hideously inappropriate things and laughing so hard it hurt. #sorrynotsorry to anyone we may have bothered at the Courthouse Hotel beer garden!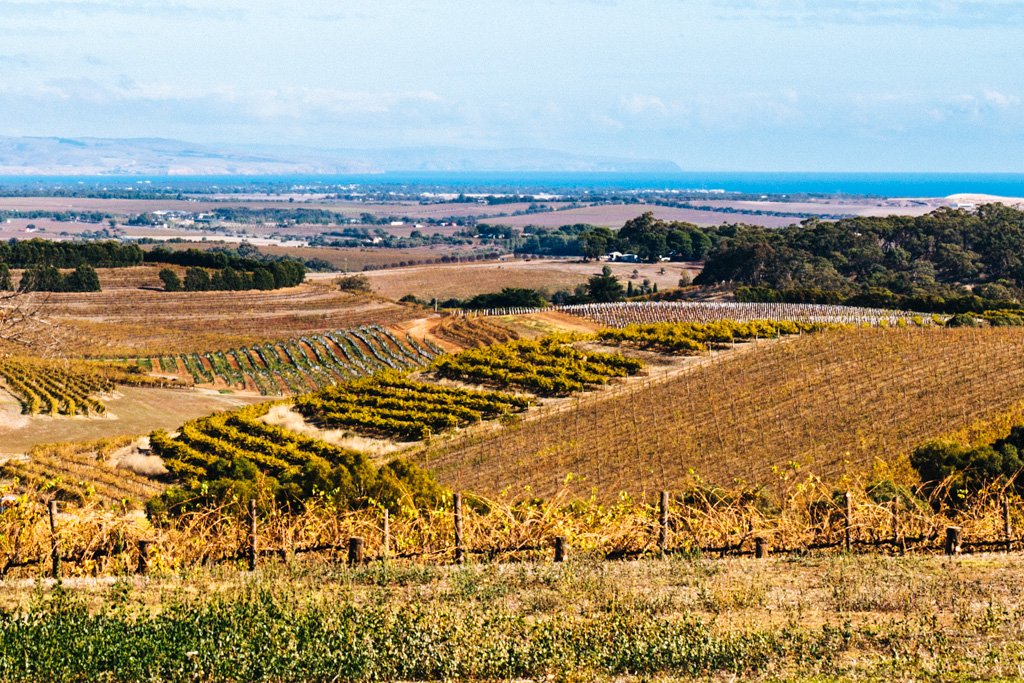 Wine Touring in Adelaide
I toured both the Barossa Valley and McLaren Vale while I was in Adelaide last week and hot damn does South Australia do a good red blend. The area is known for its world-class Shiraz, but I found myself enjoying the Cabernet blends at nearly every tasting. My favorite winery was the newly-opened Lindsay Estate – because DUH, we share a name (and by the way, how much do I love that the name Lindsay is nearly always spelled with an 'a' in Australia?). Also because their wines were kickass and their thing is playing vinyl during tastings.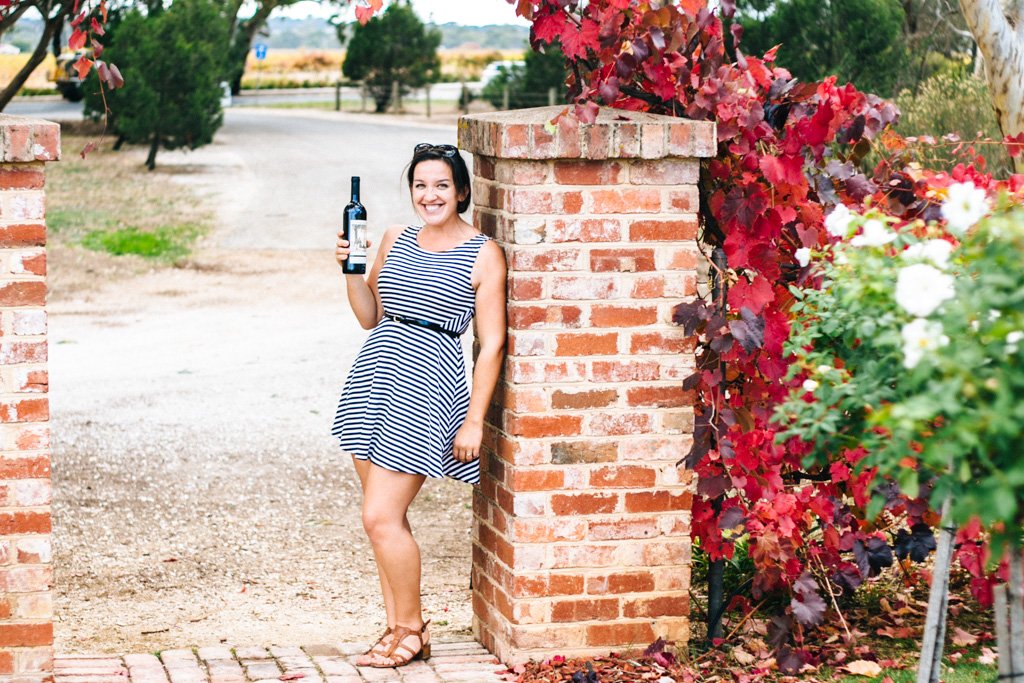 What happens when you hand a drunk North Carolinian your camera! RIP my summer tan :(
Free Cycling in Adelaide
GASP, another cycling moment makes the highlight reel – I'm just so predictable. I think this one's well-worthy though, because in Adelaide there are FREE BIKES for daily hire! They're actually pretty decent cruisers and include a helmet and bike lock. And there are locations all around the city that you can rent from, so it's super convenient.
If I'd had another free day, I would have biked out to the beaches or the hills – but I was happy to spend one day cycling up and down the River Torrens and taking in all the greenery. This was such a lovely autumn day!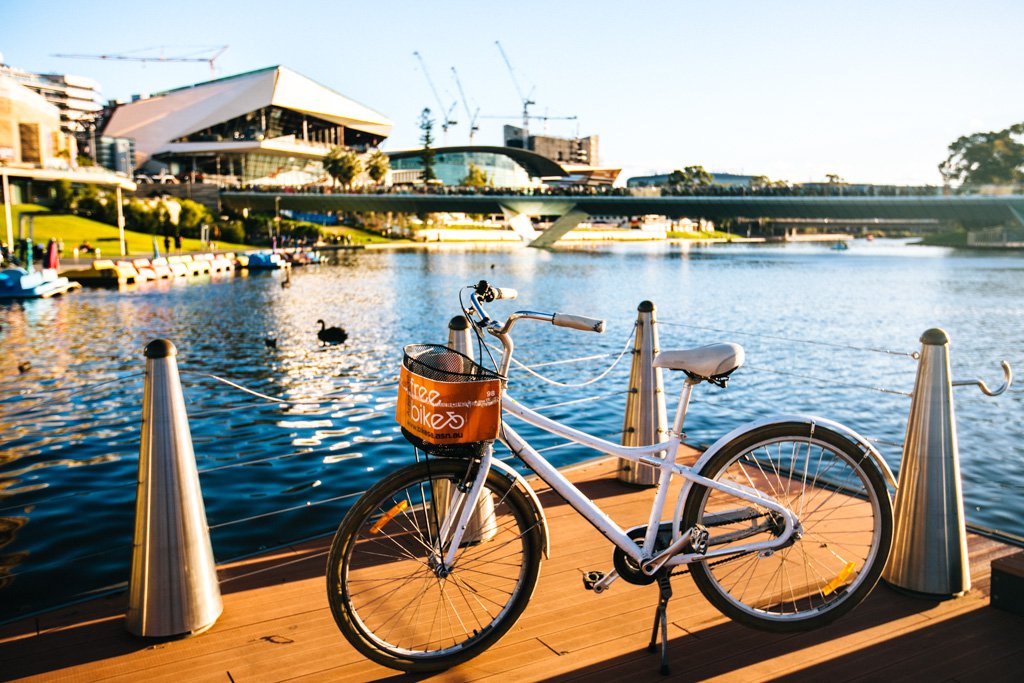 What's Next in May 2016
I've got a month-long house sit in Sydney, this time in Lane Cove: a suburban neighborhood on the north side of Sydney Harbour that's rife with all sorts of bushwalks. I'm really looking forward to more nesting and frolicking in a new part of Sydney! I've also got a quick trip to Byron Bay coming up mid-month which I've done precisely zero planning for thusfar (eek!).