I've been to Washington DC a handful of times – which is actually quite pitiful, considering it's a mere 4.5 hour bus ride away from New York City. (Note to self: Rectify this ASAP! Note to readers: Anyone want to accompany me on a jaunt to DC?)
But still, within these few visits, I've managed to see and do a ridiculous amount: I've frolicked around The Mall (I even did an engagement shoot there once), visited Arlington Cemetery, checked out several museums, wandered around neighborhoods such as Georgetown and Adams Morgan, gone to farmers markets, and even stalked the Real World DC house while they were still filming.
Guess what my favorite thing in Washington DC is?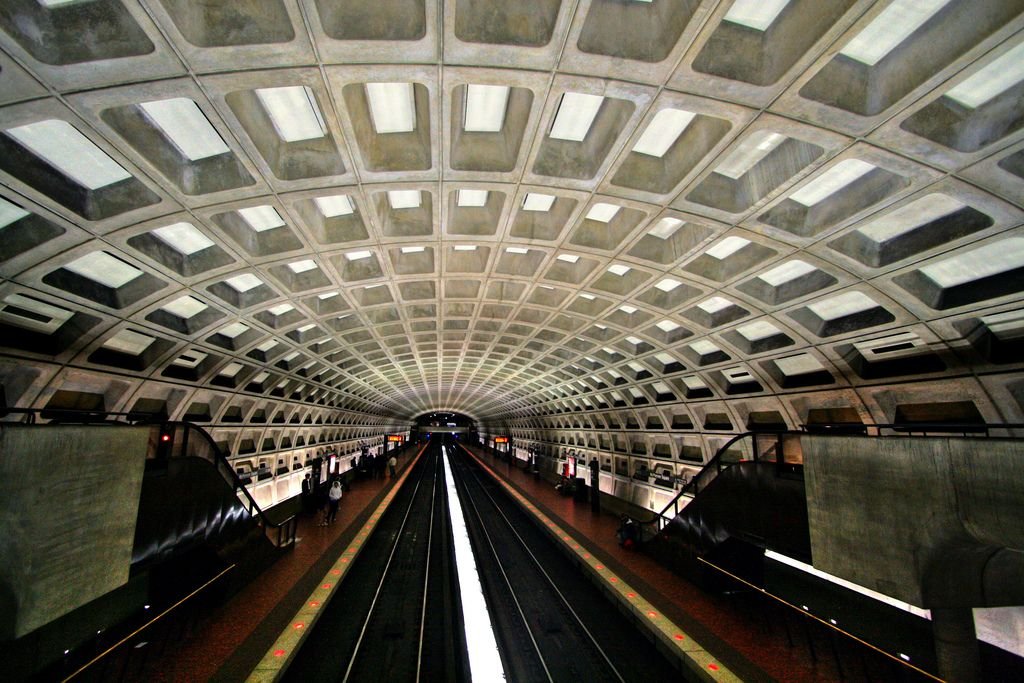 The metro system!
Every metro station looks like some variation of the photo above. Sleek, modern, consistent. The trains themselves are clean and comfortable (hello cushioned seats!). My first time using the DC metro, I remember being so amazed by the lights on the edge of the platform that start blinking as a train is approaching. Whoa, something that looks cool AND is super useful?! Imagine that!
It couldn't be more different from the NYC subway system – which, to be fair, I also love for its grunge and character. Ok fine, I admit it – I just love trains and subways in general. But especially the DC metro system!