If I actually had a bucket list, seeing the cherry blossoms in Washington DC would most certainly hold a spot on it. It's one of those unique, location-specific experiences that's worth planning a trip around.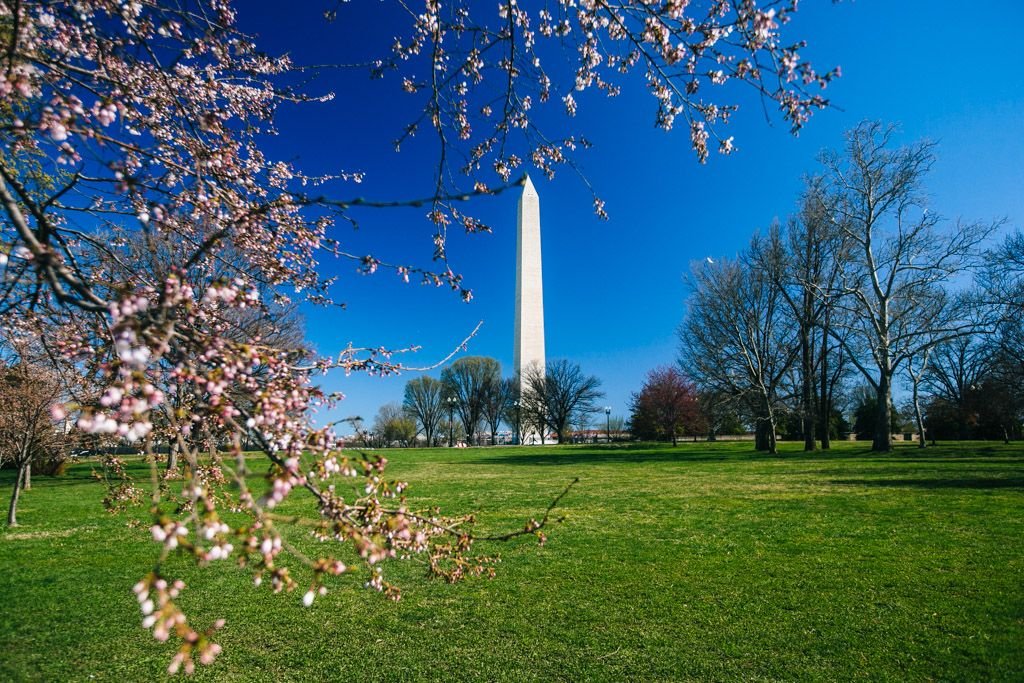 This isn't the first time I've planned a trip to DC to catch the blossoms in bloom, mind you. These trees are fickle and elusive: it's damn near impossible to predict when exactly they will be at peak bloom, and this approximate date range can be thrown off at the last minute by abnormal weather. Up until the week of my trip, the cherry blossoms were due to be peaking right when I'd be in town; by the time I got there, all the cherry blossoms had bloomed and fallen off the trees. We had a sad little parade around the Tidal Basin, our path lined with fallen blossoms and bare trees, and I swore I'd come back another year to catch the bloom.
This year, I made Attempt #2 at catching the DC cherry blossoms in bloom. Peak bloom was predicted for a few days after I'd be in DC, so I figured I'd at least be able to catch the trees in partial bloom – or, if they bloomed a bit earlier like they did during Attempt #1, maybe they'd peak when I was there? Well, no such luck. Thanks to the long, cold winter we had this year, the peak bloom got pushed back a few days from the original prediction. Cherry blossoms 2, Lindsay 0.
I ended up seeing the DC cherry blossoms about a week before peak bloom, and you know what? They were still worth seeing.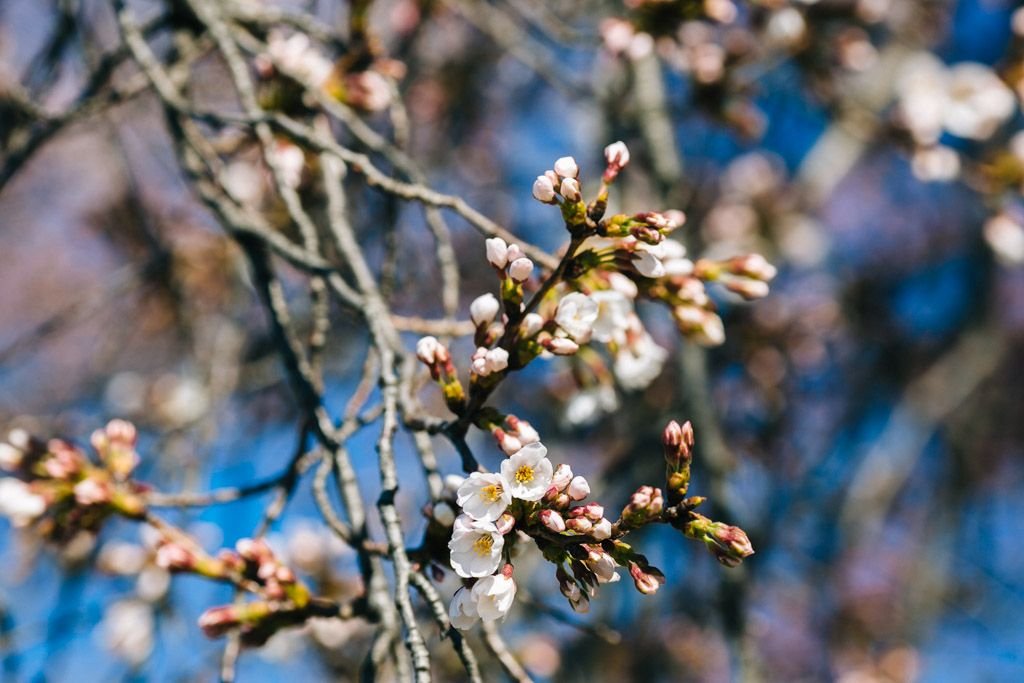 I saw the cherry blossoms while they were in their bud stage, with a handful of trees just starting to bloom white. Looking out across the Tidal Basin, the perimeter was lined in a faint pink color from all the budding trees. I don't know about you, but I think a whole lotta dulled pink is loads better than a whole lotta bare trees, so I can't complain too much.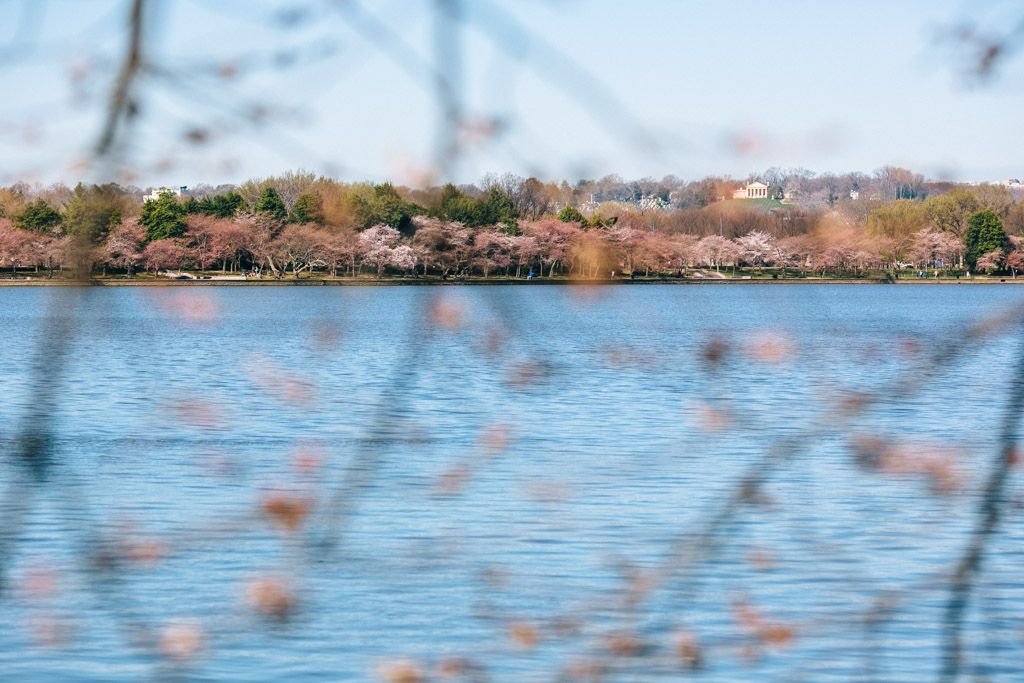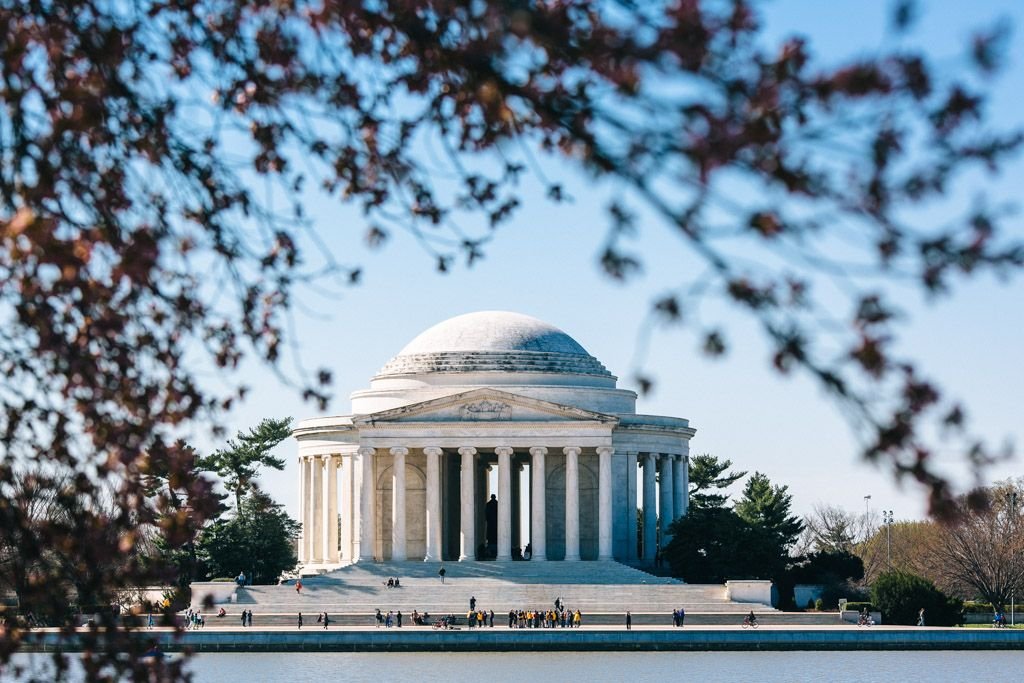 Here and there, I'd come across a tree that had just started to bloom. I found this one just west of the Tidal Basin, towards Virginia.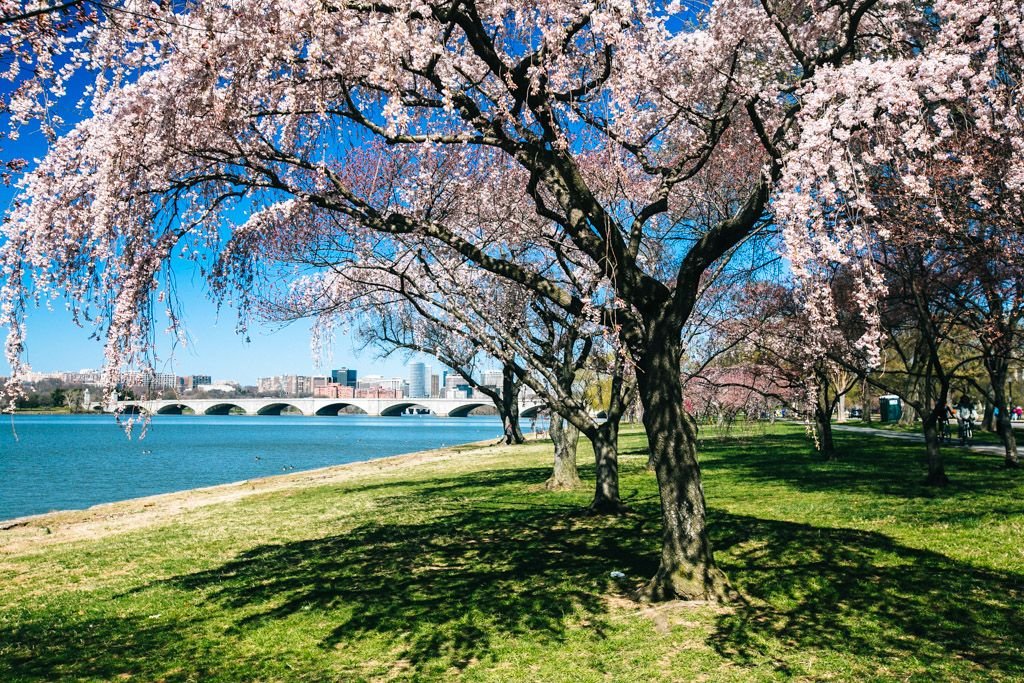 If you're planning a visit to DC around the cherry blossoms, it's still worth seeing them the week leading up to peak bloom. After witnessing the DC cherry blossoms just before and just after their peak, I'll definitely have to make a third attempt to catch peak bloom someday.
Pin it!
Frugal Facts
The DC cherry blossoms are free to visit! Peak bloom typically occurs in late March/early April. For up to date information on the bloom forecast, check out Earth Cam for a live view of the Tidal Basin and HaveCameraWillTravel for detailed photo updates in the days leading up to peak bloom.