For a hot minute back in 2009 or so, I entertained the idea of applying for grad school at UC Berkeley. You know when you're going through a quarter-life crisis of sorts and have absolutely NO idea how to properly assimilate into the real world much less what to do with your life, so you go back to school to avoid it all for awhile longer?
Yeah, that was totally me. But at that time, I didn't want to have to wait another two years while I went through the application process to actually start a new chapter of my life – I wanted to change things ASAP. So I chose a different path instead (read: impulsively quit my job and was funemployed for 10 months).
That's why it was especially fun to base myself in Berkeley for a week while I visited San Francisco this past summer. I got to see what it would've been like had I chosen the Berkeley life in my early 20's.
At just 20 minutes from the city by train, Berkeley makes for both a convenient and affordable place to stay near San Francisco. I was also surprised to find that it's a worthwhile city to explore on its own – in fact, half of the time I never bothered going into SF and was perfectly content to hang around Berkeley instead.
Oh and by the way, it's typically warmer in Berkeley and the East Bay than it is in the city. How much warmer? Well, in Berkeley I could walk around without sleeves all day in July, while in San Francisco I couldn't get away with not carrying any layers with me. That's a pretty noteworthy difference, particularly for a sun chaser like me.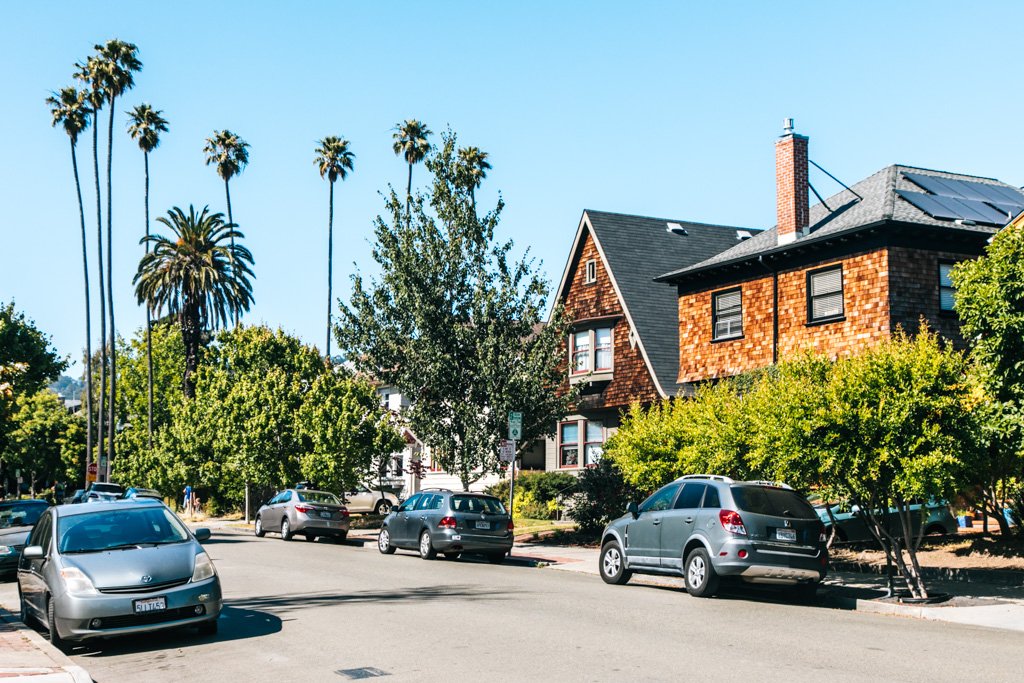 Here are some of my best finds in Berkeley:
Best Coffee in Berkeley
I quickly became obsessed with Alchemy Collective, a cafe right on the Berkeley-Oakland border that serves up the best coffee in Berkeley. This place ticked all of my coffee snob and digital nomad boxes: consistently delicious coffee, indoor AND outdoor seating with outlets, free wifi, signs and notes posted throughout promoting the use of gender neutral pronouns. I stopped by nearly every day for a flat white or two and often sat there for a few hours with my laptop.
Around the corner and a couple blocks up from Alchemy is another coffee shop called Rasa Caffe. I'd recommend this more as a place to stop by briefly to enjoy their rose latte or Rasa coffee (latte spiced with cardamom and cinnamon).
And being a college town, I knew there had to be someplace in Berkeley that catered to students wanting to sit all day working or studying. Sure enough I found it in Sack's Coffee House, which is located on the northern end of Berkeley, open from 7am-10pm during the week, and is almost exclusively filled with young students on their laptops. I fit right in, minus being at least a decade older than most of the other patrons (oh god how did that happen?!). Would not recommend Sack's for their coffee, but would absolutely recommend it as a place to hole up for several hours undisturbed while you get work or reading done.
The UC Berkeley Campus
Of course I just had to wander around the Berkeley campus while I was in town – y'know, to get a little taste of the life I could've had, had I not gone rogue.
School wasn't in full swing when I visited in early July, so I couldn't quite pretend like I was amongst the Cal students walking across the quad to class. Still, there were some folks soaking up the sun and hanging out on the grass, and others wandering around as I was.
I mean, it's no Cornell campus if we're talking aesthetics – but the Berkeley campus is in close proximity to many more points of interest than my alma mater is. Such as…
Parks Near Berkeley
I was floored when I found out how many parks are in or around Berkeley. You guys, this is a place where you can easily incorporate a walk in the woods into your daily routine without going out of your way. Like, if you went to school at Berkeley (or lived in/around North Berkeley), you could walk right to the edge of Tilden Regional Park within minutes. So glorious!
Tilden's filled with hiking trails of various lengths and difficulty levels, but if you're short on time or would rather not exert yourself, you can drive up to Grizzly Peak or Inspiration Point and soak in some gorgeous views (of the city skyline and hilly landscape, respectively).
And then you've also got Claremont Canyon Regional Preserve and Siesta Valley Recreation Area area closeby. So many hiking options!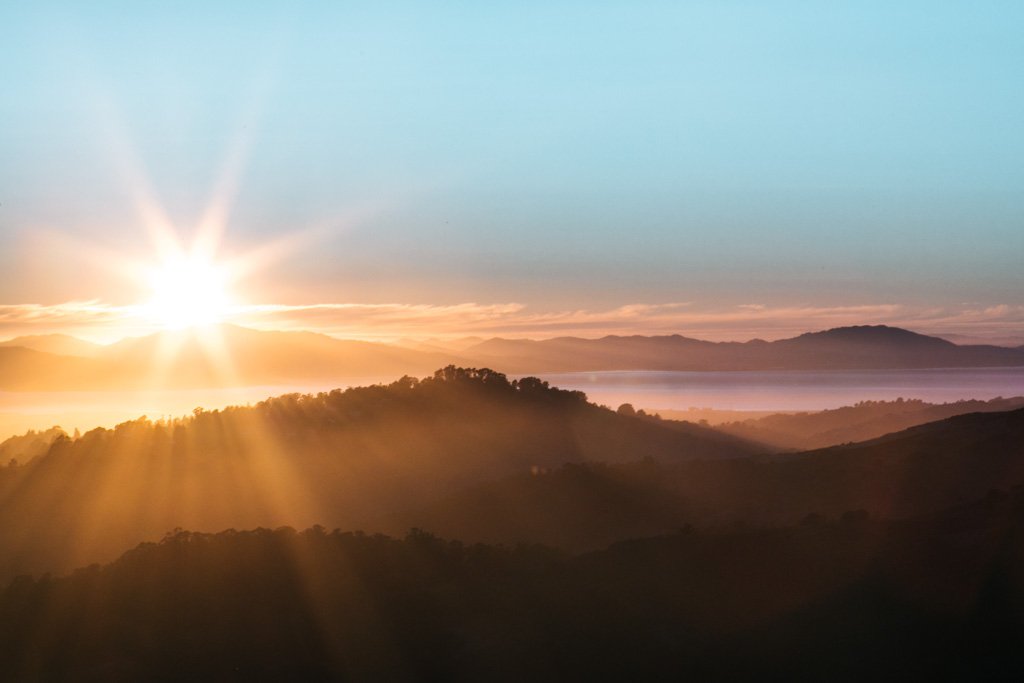 View from a trail in Tilden.

View from Grizzly Peak.
The Gourmet Ghetto
I must admit I didn't see much of this culinary thoroughfare, but word on the street (and from my old Airbnb host) is that Berkeley's Gourmet Ghetto is rife with restaurants serving seasonal organic food, plenty of which offer cheap eats to entice the student population. More than that, it's considered to be the birthplace of California cuisine (y'know, like, healthy unprocessed food… aka the opposite of what most of the rest of America typically serves up). It's kind of an important foodie hotspot, so if your travels typically center around food, then the Gourmet Ghetto is a must-do.
You can find Berkeley's Gourmet Ghetto on Shattuck Ave, between Rose Street and Hearst Ave, just north of the Berkeley campus.
For more deets, check out this guide to the Gourmet Ghetto, or book onto a tour with Edible Excursions.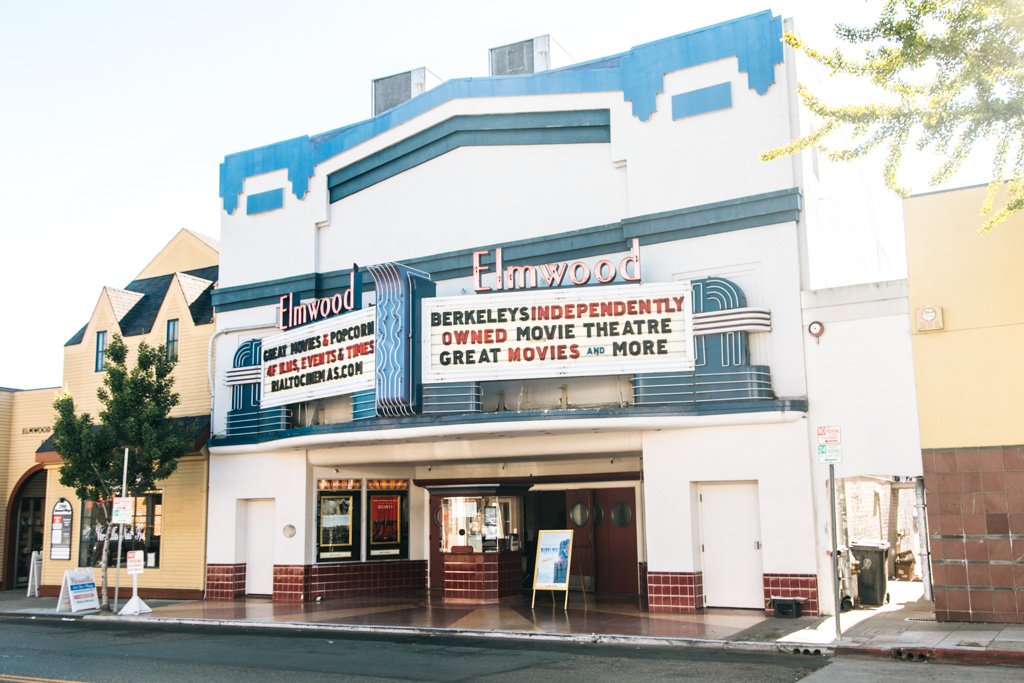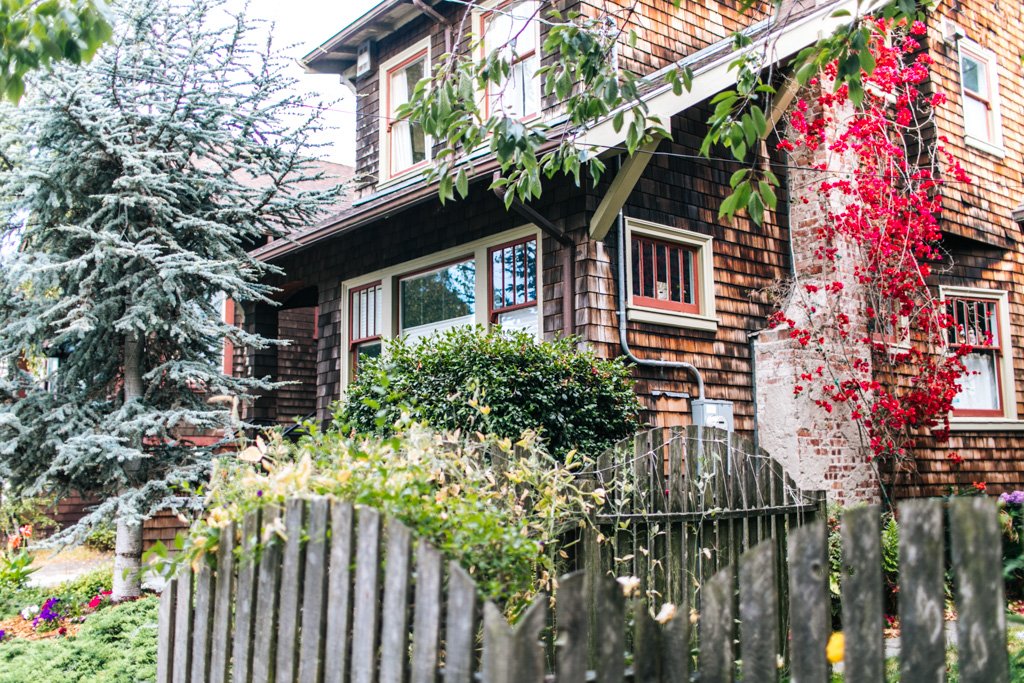 The Streets of Elmwood
C'mon, you know any itinerary or must-do list from me has gotta include some frolicking!
Not surprisingly, one of my favorite things to do in Berkeley was wander the streets of Elmwood, a Berkeley neighborhood that happened to be adjacent to where I was staying during my visit. I just couldn't get over all the greenery in this hood! Without exaggeration, every house I walked past was adorned with plants to some degree: from succulents planted along the sidewalk to potted plants on the stoop to full-fledged gardens taking over the yard.
Wandering these streets, it's pretty easy to forget you're just minutes outside of one of the country's biggest cities.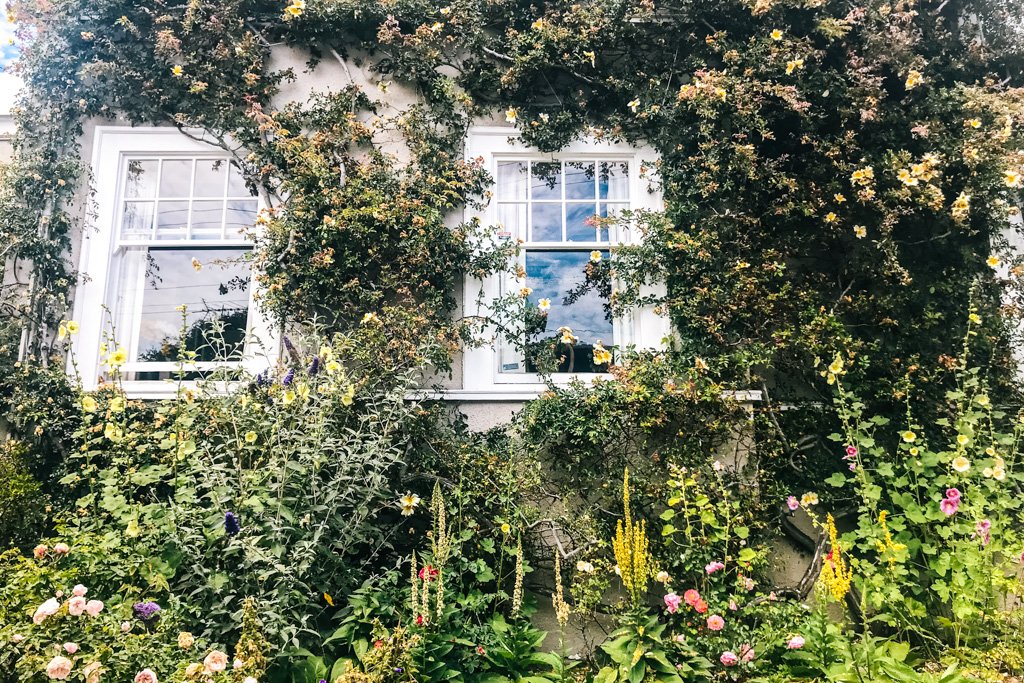 Shopping in Berkeley
Berkeley's not just for foodies, frolickers, and students: it's also fit for shopaholics!
If you take my advice and wander around Elmwood, you might as well make your way to College Ave to check out the cool shops between Ashby Ave and Russell St. My favorite discovery was Palm + Perkins, a brand new shop selling all sorts of cute home goods and accessories (any of which I'd be v. happy with receiving as a birthday or Christmas gift, just FYI). I somehow walked out of there with just one item: a mason jar candle that smells like campfire.
Not surprisingly, Berkeley's got a bunch of thrift stores – check out Telegraph Ave, which is also home to the world's largest independent record store, Amoeba Music.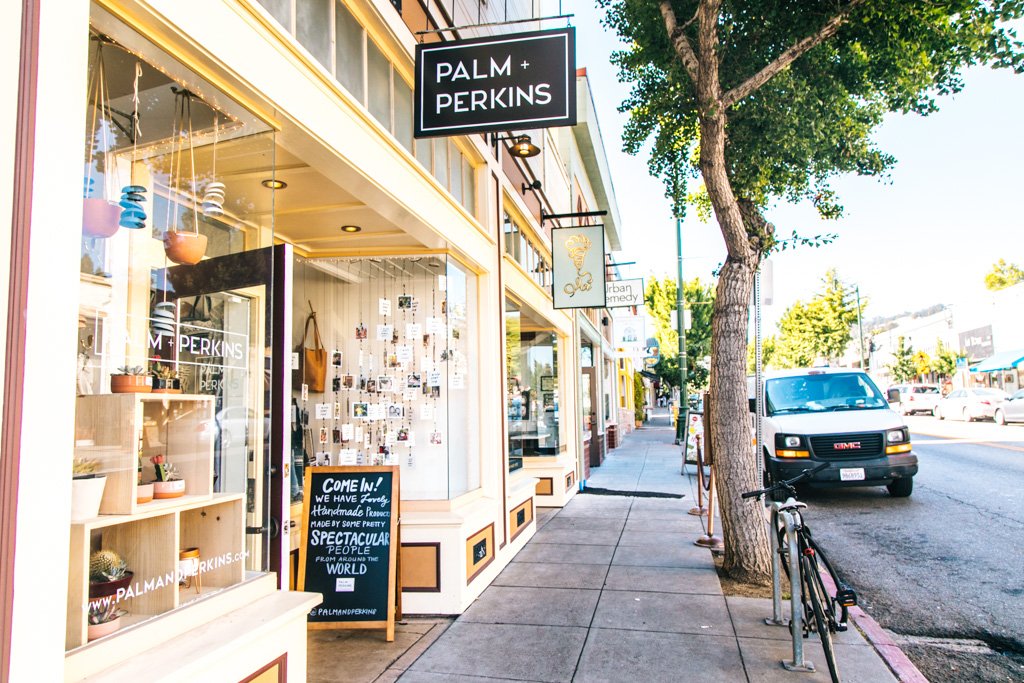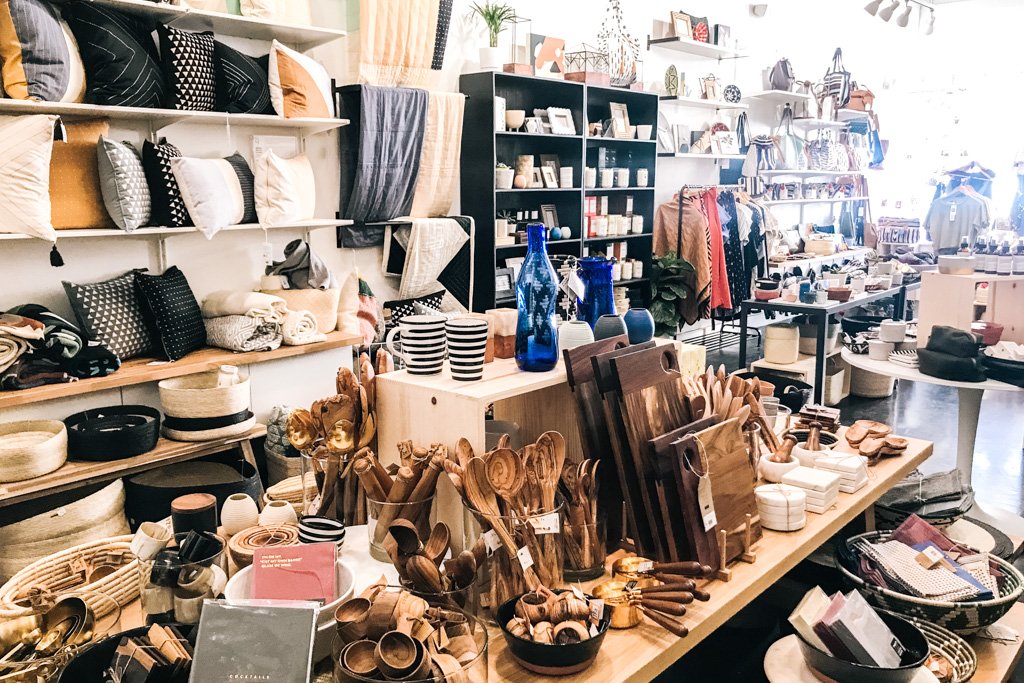 Heading to Berkeley or San Francisco?
If this article helped you, I'd greatly appreciate it if you'd consider making your SF trip purchases through the following affiliate links. Any profits I make through your purchases go directly into covering the ever-increasing cost of running this site at no extra cost to you!
Use booking.com to find the best hotel deals
Use Airbnb to book an apartment for your SF or Berkeley accommodation (use this link and get $40 off your first booking!)
Use amazon.com to buy any random things you need for your SF trip
Check out my other posts about the Bay Area:
Pin it!