After 4 rough winter months, the only thing on my mind is GETTING OUTSIDE. Thankfully, New York City makes it easy to have an enjoyable day exploring outdoors and soaking up the springtime sun.
From parks to markets to outdoor drinking and dining, here are some of my favorite things to do in spring in New York —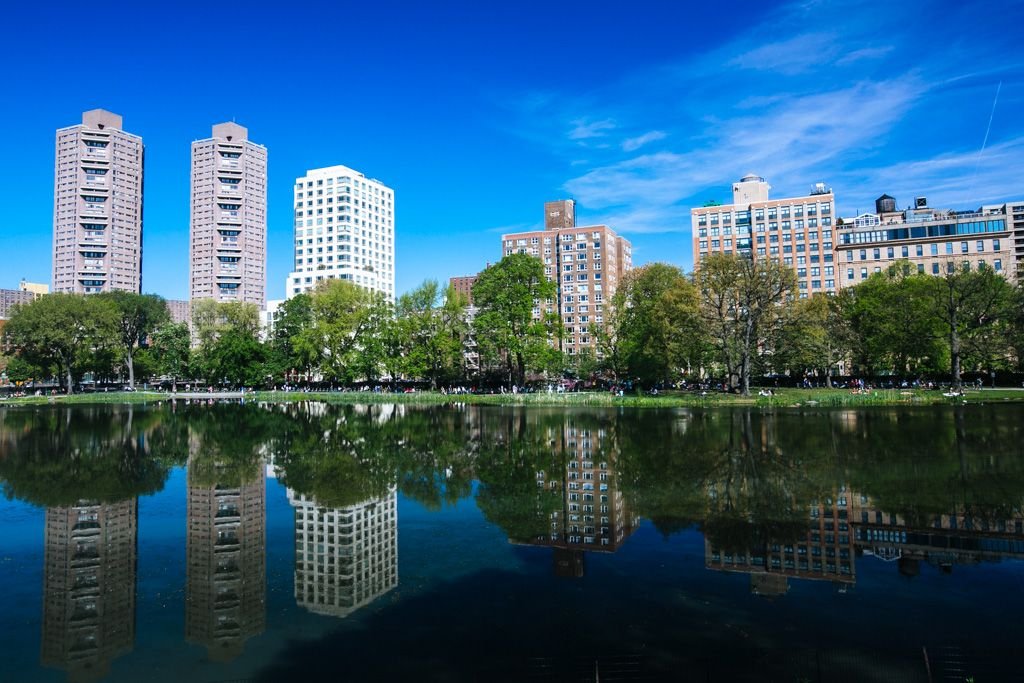 1. Explore another island
Manhattan and Staten aren't the only islands in NYC, ya know. There are actually apparently 36-42 of them, depending on the tide. Many of them aren't so easily accessible, but there are 4 that are ideal for biking, picnicking, and frolicking which you can get to via ferry, bridge, or cable car:
Roosevelt Island
Governors Island
Randalls Island
City Island
This spring, I opted to revisit Roosevelt Island: a 2-mile long, narrow strip of land beneath the Queensboro Bridge (between East Midtown and Astoria). Roosevelt Island is primarily residential, but it's worth visiting for its riverside parks, walkways, and lighthouse.
2. Go rooftop drinking
Most of us may not have the luxury of a backyard, but we New Yorkers take pride in our rooftops – particularly ones fit for drinking, or that provide killer views of the city skyline. Best bet is to befriend people with rooftop access; otherwise, you could hang out at a rooftop bar. Some of NYC's best include: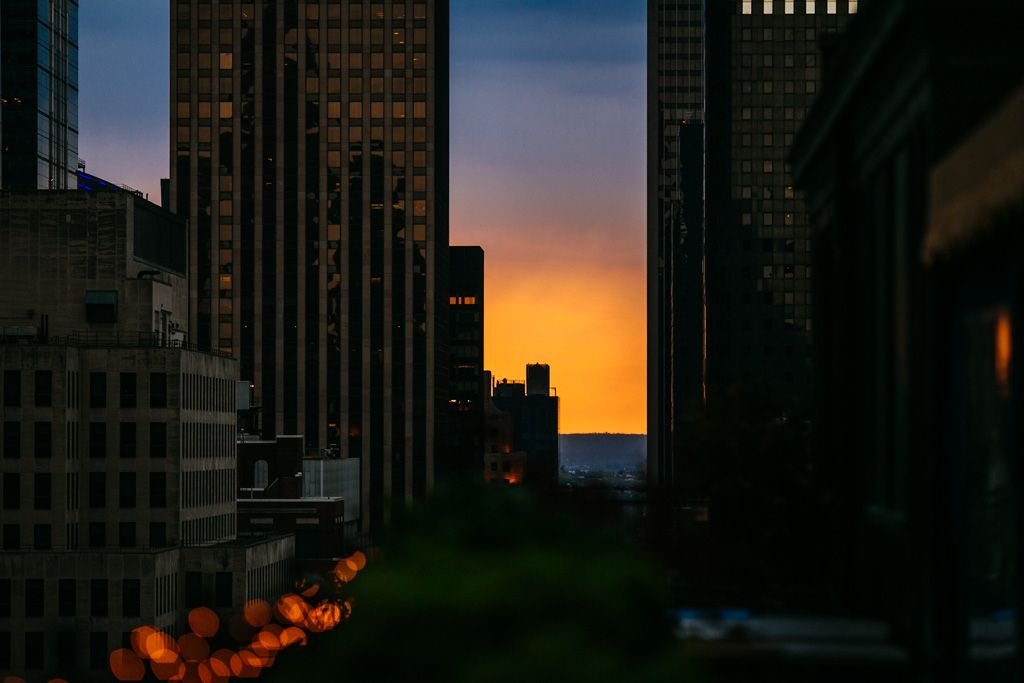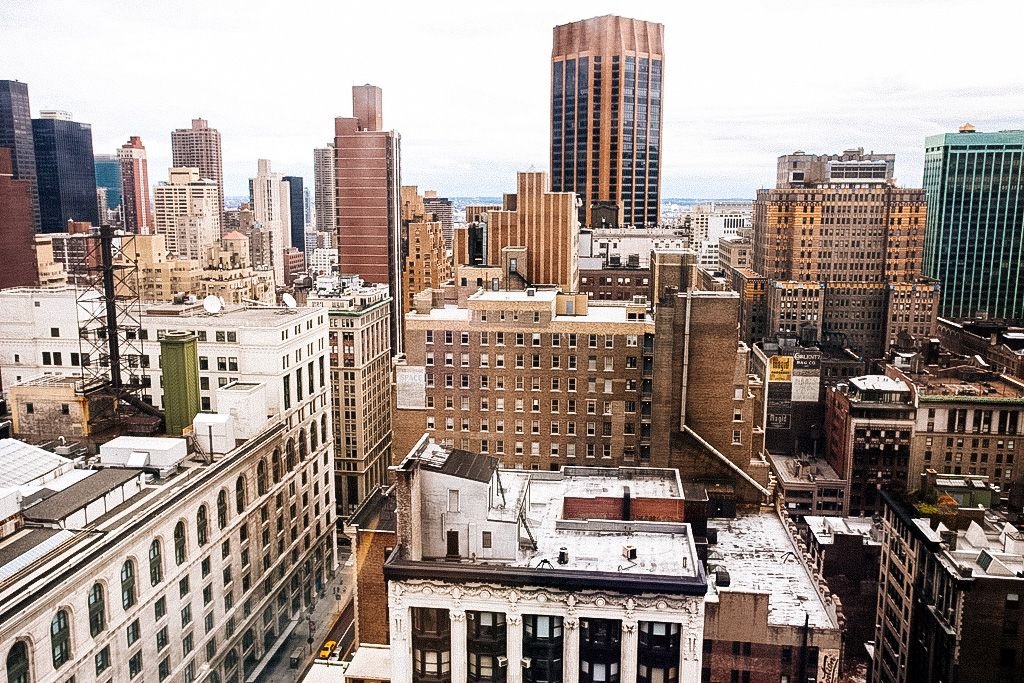 3. Take a stroll through The Village
You could stroll through any neighborhood and have an enjoyable spring outing, but in my mind the prettiest area during spring is The Village (loosely defined as the western half of the area between 14th St and Houston St – i.e. the West Village and surrounds). With block after block lined with blooming trees and flower boxes outside of townhouses, this part of NYC is too pretty to miss during spring.

That building in the middle was the one used as the Friends apt!
4. Eat, drink, and shop your way through outdoor markets
New York comes alive in spring with the return of its outdoor markets. For local eats and handmade crafts, you'll want to hit up these markets in Brooklyn and Manhattan: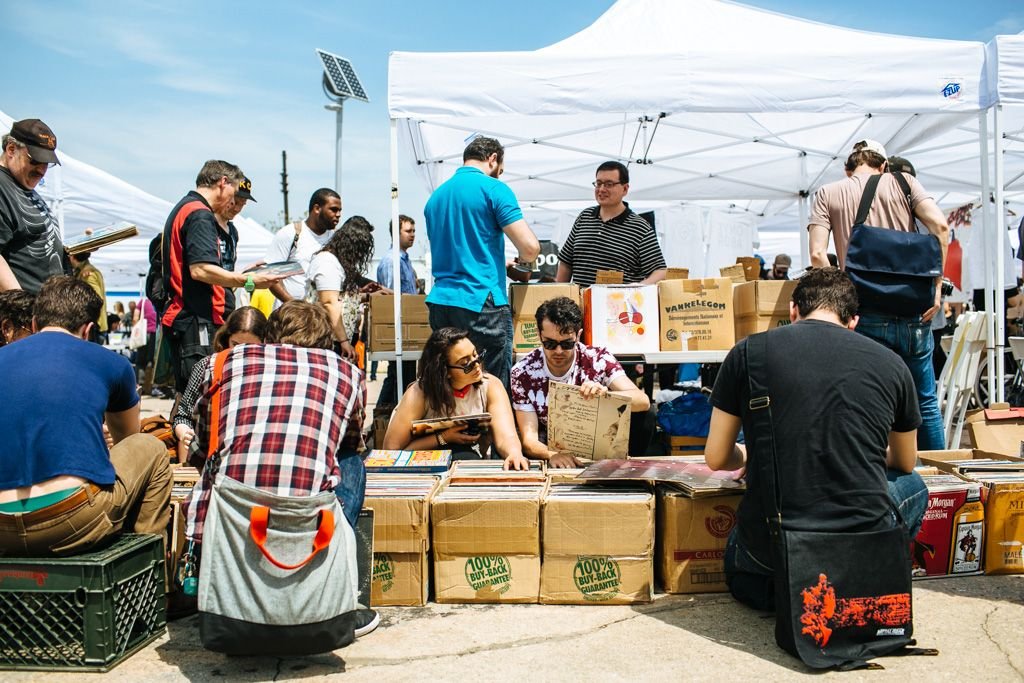 A record fair that popped up next to Smorgasburg
5. Eat at restaurants with outdoor seating
After being cooped up indoors for 5 months, New Yorkers just want to be outside. So not surprisingly, the most desirable restaurants during warm weather seasons have some sort of outdoor space, whether it's a backyard patio, sidewalk seating, or rooftop tables.
Be sure to get there early during peak dinner or brunch hours if you don't want to wait at least an hour for outdoor seating. Wait or no wait, it's totally worth it to dine in the sun and fresh air!

Juliette in Williamsburg, Brooklyn
6. Get lost in Central Park
Central Park is lovely year-round, but it's particularly beautiful in spring when cherry blossoms bloom along the Reservoir and vibrant flowers pop up in the Conservatory Garden. As early as April you'll see New Yorkers sunbathing on the Great Lawn, though to avoid the crowds head up to the northern-most part of the park by Harlem.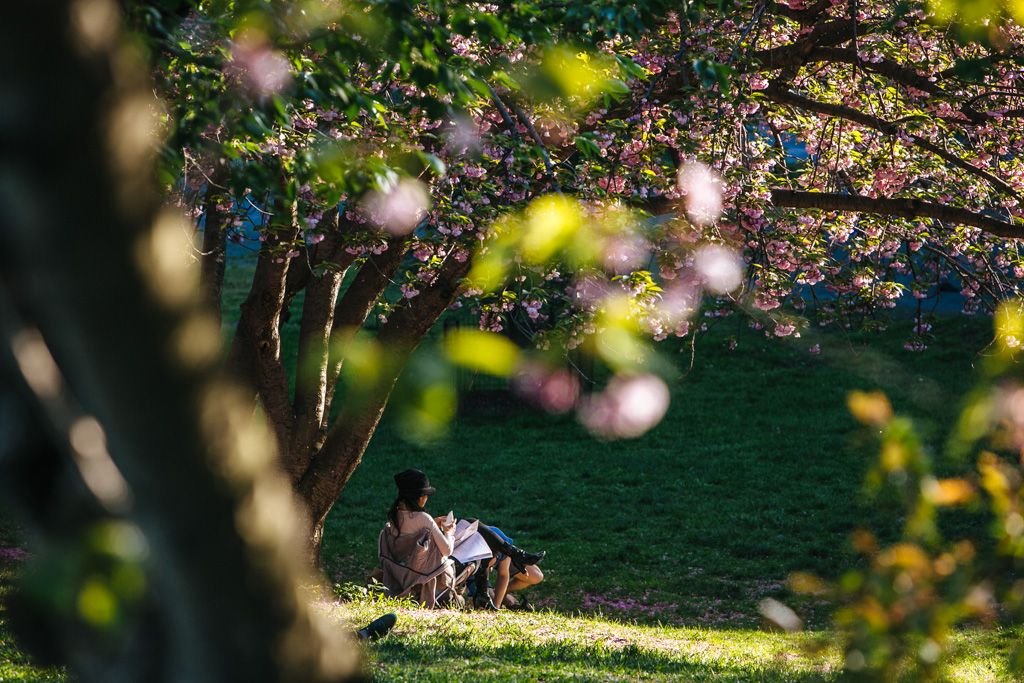 7. Go wine tasting in Brooklyn
Who knew hipster enclave Williamsburg was the top spot to go wine tasting in NYC? This spring, I took a wine tasting tour at Brooklyn Winery and enjoyed a wine and cheese flight at Brooklyn Oenology. I can't think of a better way to spend a pleasant weeknight in New York, can you?
Pin it!