I feel like a common misconception about NYC is that it's got ZERO nature. True, the concrete-to-tree ratio is objectively depressing for the outdoor enthusiast, but the city has prioritized going green in recent years: from dedicated bike lanes to the random green spaces scattered about to new pedestrian paths like the High Line and the Manhattan Waterfront Greenway. In total, there are over 1700 parks and recreation facilities across New York City – who knew?
In other words: New York has plenty of opportunities for outdoor adventures. How else would I have lasted 7 years here?
One of my favorite local outdoor adventures is catching the NYC fall foliage each year. From early to mid-November, what trees it has explode in color. Its parks and even some of its tree-lined streets become a blur of orange and yellow.
While it's fun to escape for some autumn activities (for example: Storm King Art Center, The Great Jack-O-Lantern Blaze), you can totally get your fill of fall foliage right in New York City!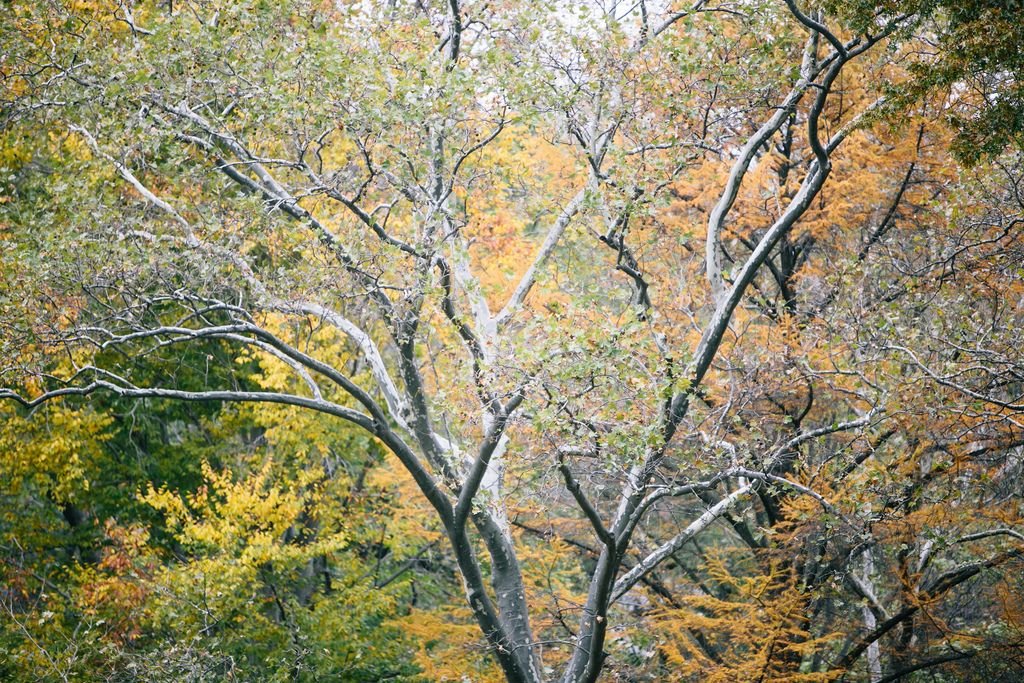 Fall Foliage in Central Park
Fall is a crazy-popular time for weddings in NYC. With moderate weather and plentiful foliage, it's totally understandable why this would be. October was my busiest shooting month this year, but I loved every bit of it! My favorite wedding was hands-down the NYC elopement I shot just as the leaves were starting to turn in late October. Having a bright yellow blurred foliage backdrop behind the bride's white wedding dress was just FANTASTIC.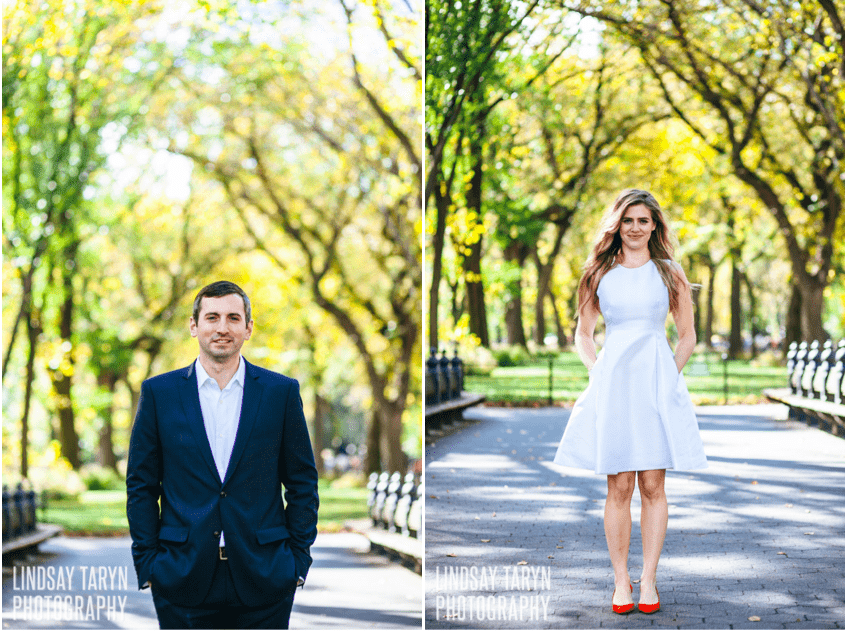 I took this Central Park foliage photo at least 5 years ago, but I love the colors so much that I had it printed on a canvas that still hangs in my bedroom. I've never seen Central Park this colorful since then!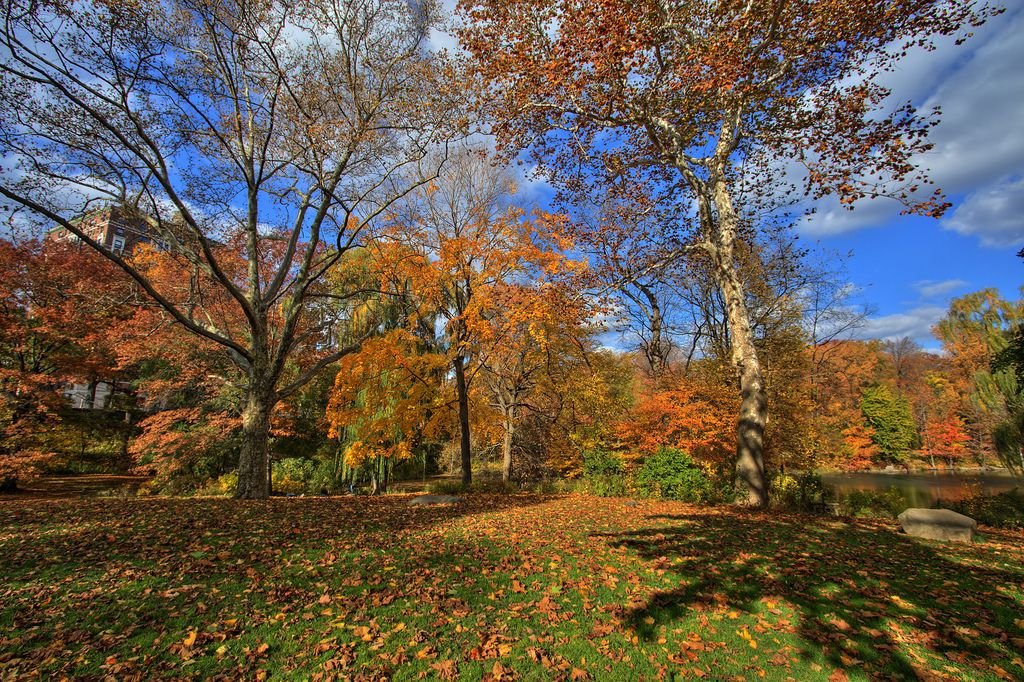 I'm not sure if there's a science to this, but I've noticed that the NYC fall foliage is more yellow than anything else. I've never seen the trees at The Mall anything other than green or yellow.
When I'm leaf peeping, I always try to stop by ponds and lakes where I can get a good reflection shot of the foliage on the water. This year, my first attempt was on a very windy day (see the first photo below) – i.e. no still water to reflect the trees. My next attempt proved more fruitful, both in weather conditions and level of foliage (see the 3 photos after the first one below).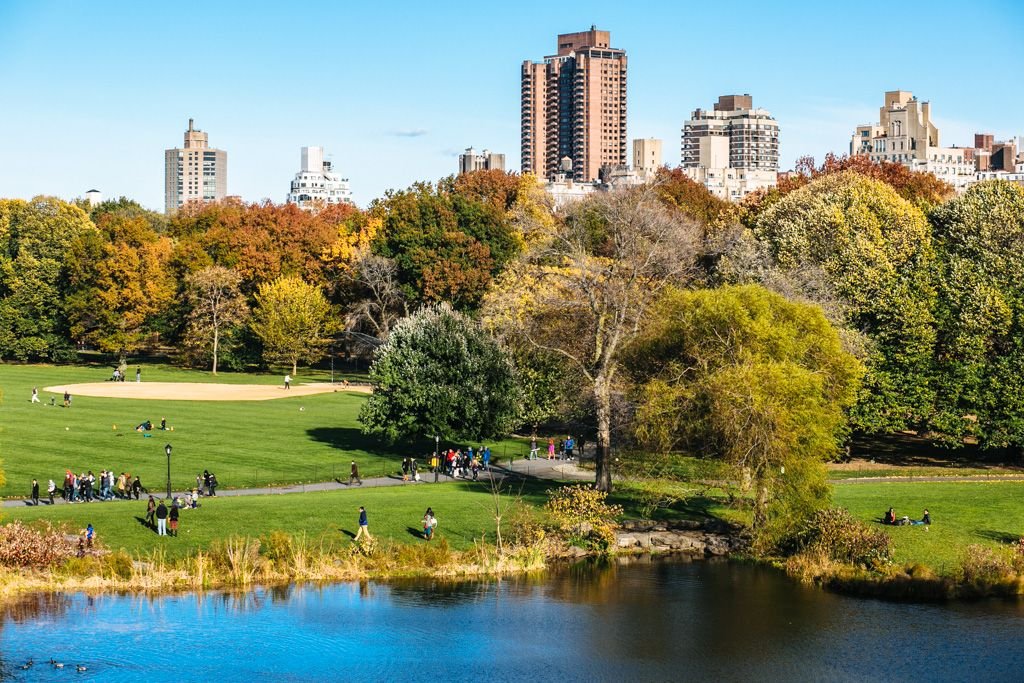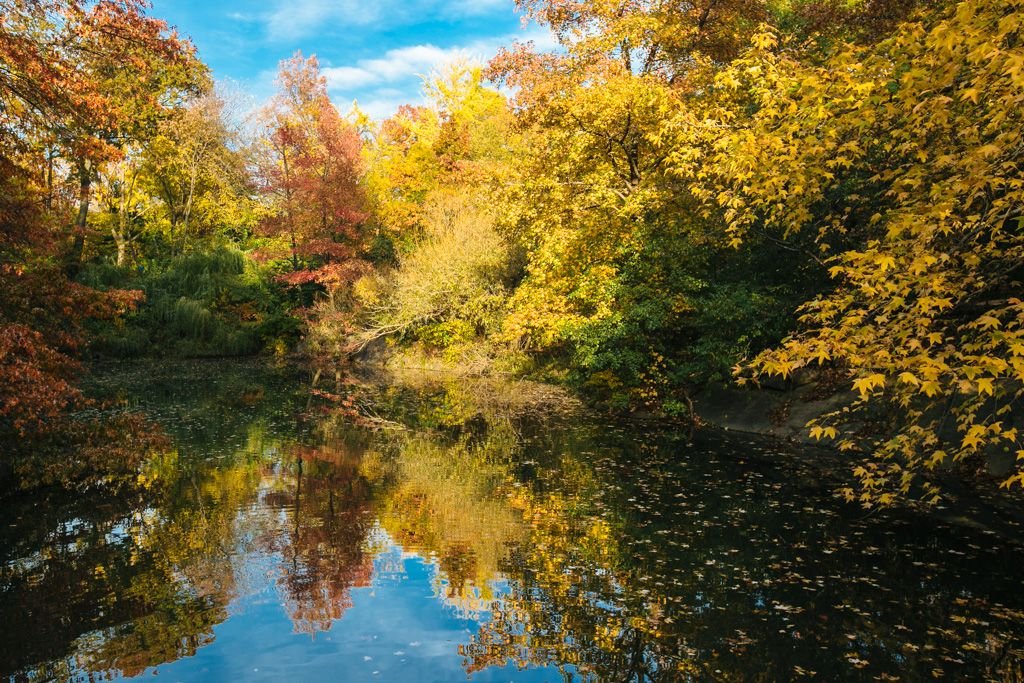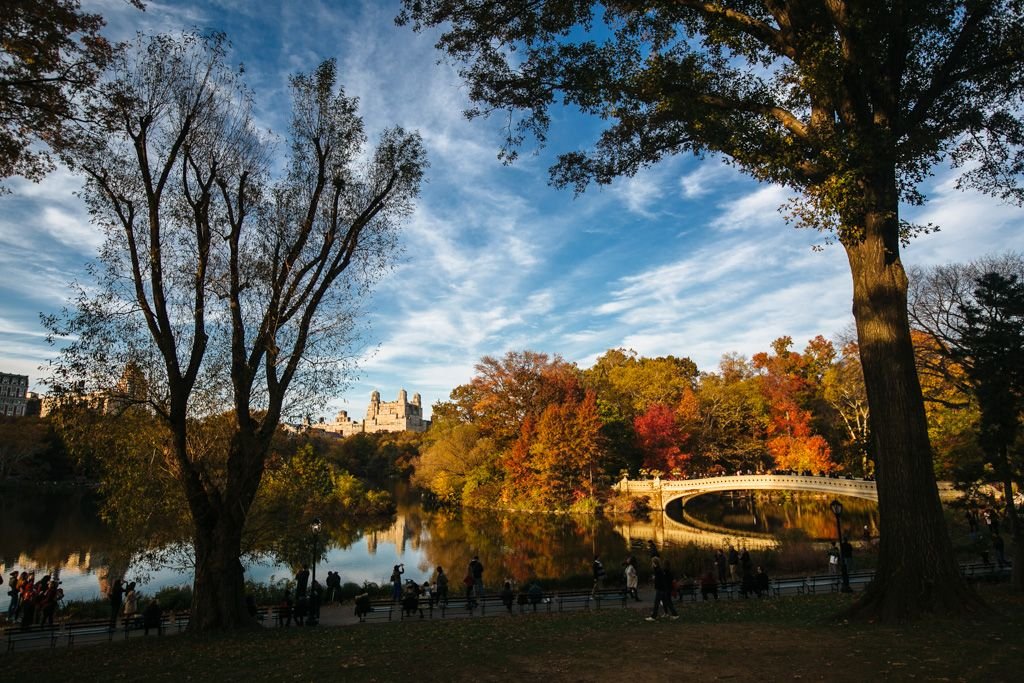 Bethesda Fountain and the Central Park Boathouse are super touristic, but you can't NOT pay them a visit, at least every once in awhile – preferably when the trees are looking like this!
Fall Foliage in Brooklyn
One of the more appealing aspects to Brooklyn is that it offers more space, resulting in larger apartments, and – gasp! – more outdoor space. Frolicking is a lot more enjoyable when you're ambling down a street lined with trees and little gardens, specifically when the trees have donned their autumnal coloring.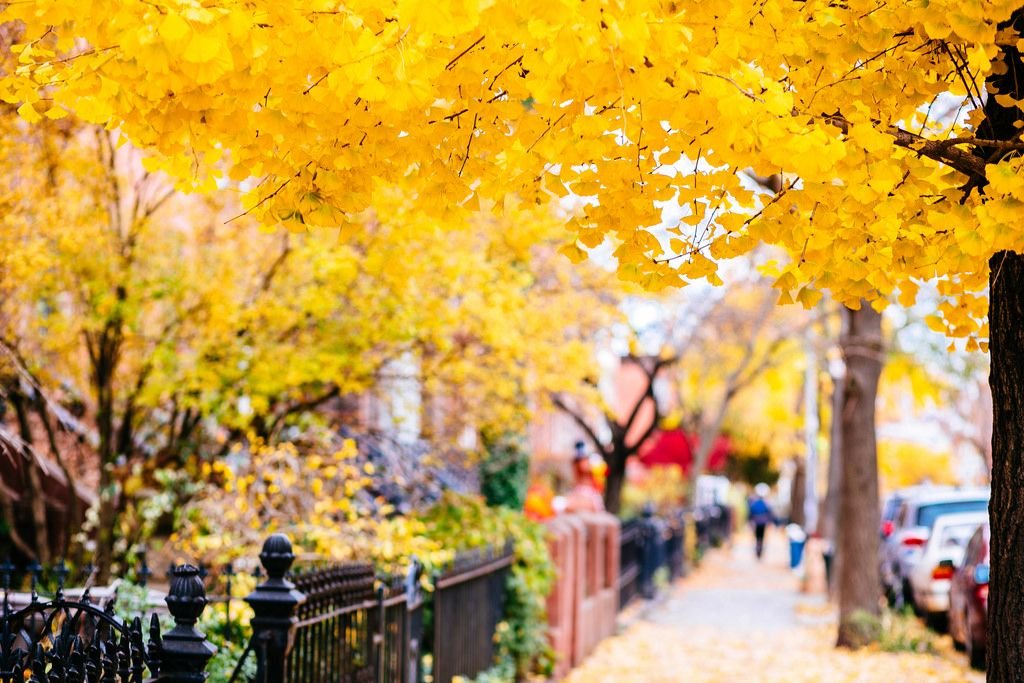 Prospect Park is Brooklyn's answer to Central Park. It is significantly less crowded, which automatically earns it extra points in my book. One year I managed to catch some great shots of the foliage reflected on the pond:
And finally, I'd be remiss not to include some fall foliage from my local park, McGolrick Park, in Greenpoint.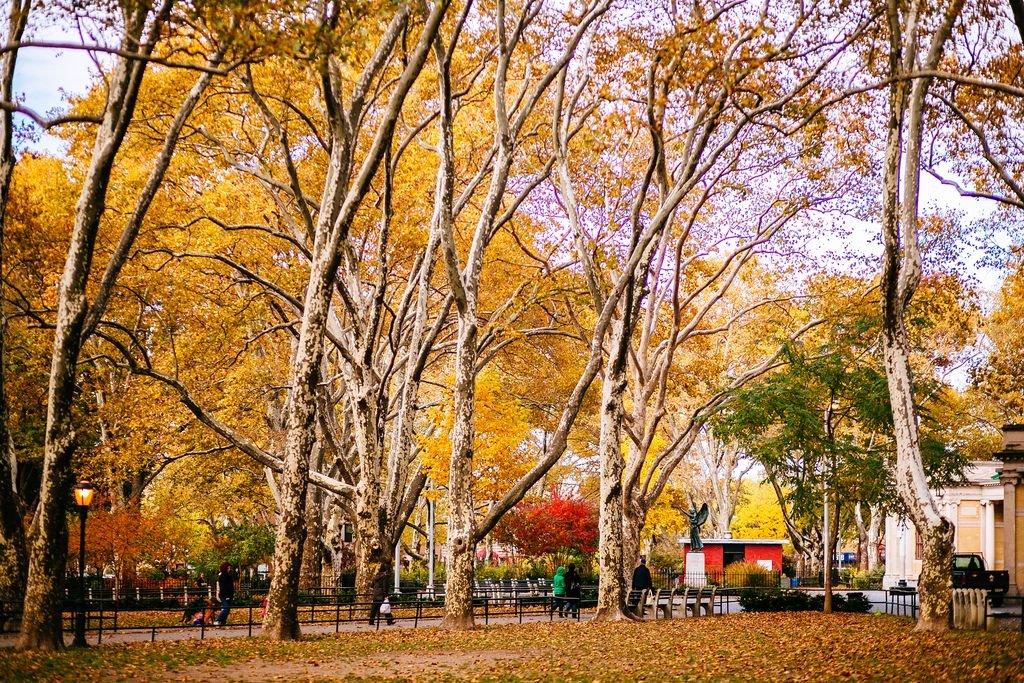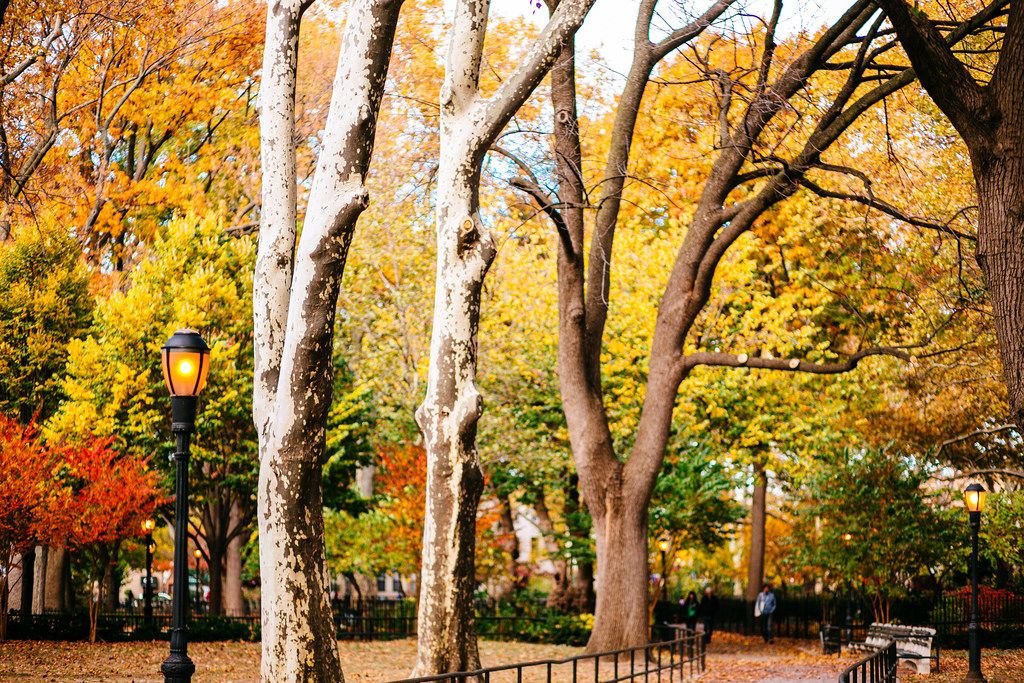 Pin it!