At 6 years and counting, my love affair with New York City is the longest commitment I've (willingly) made. We've been out of the honeymoon phase for awhile, but there's still plenty to love about this city I call home.
Here are 12 of my favorite things about NYC:
1. Summer
While the bulk of New Yorkers spend the months of June through August moaning about humidity and how everything smells like trash, I am in my absolute glory. I LIVE for summer in NYC. I get to bike everywhere, wear tanktops and flip flips at all hours, and take advantage of all the outdoor events happening. BEST!
True, 90 degree weather is hardly special to New York. But what IS special is all the outdoor movies, music, pools, and parks you can enjoy – often for free! – while a large faction of city-dwellers head out of town on weekends. Throw in summer-specific events like the Mermaid Parade, Pride, and 4th of July fireworks, and you can see why I try to schedule my traveling outside of summer months. There's nothing like a New York summer!
2. The bridges
Did you know there are 21 bridges connecting the island of Manhattan to other land masses? I didn't, and clearly I have my work cut out for me as I aspire to photograph and/or cross them all at least once.
NYC is undoubtedly a bridge lover's paradise. As one such bridge lover, I appreciate how each has its own character and function. With one whole side dedicated to cyclists and an ever-changing collection of tags and graffiti, the Williamsburg Bridge is my favorite. Second place might have to go to the 103rd Street Footbridge, an aqua-colored pedestrian-only bridge connecting Randall's Island to Manhattan.
The Queensboro Bridge, with the Roosevelt Island Bridge in the background
3. The fact that you can find pretty much anything, anytime
I have to admit that I really haven't fully taken advantage of this, but I love that the options are virtually endless in New York City. If I wanted to, I could attend a naked painting party, order Korean delivery from Seamless at 2am, or join a karaoke meetup group (guess which one I'd be most likely to take advantage of!).
Even better: if you're looking for something in particular, no matter how obscure or at the last minute, you're bound to find it somewhere in Manhattan. I can experiment in the kitchen with ease knowing that if the recipe calls for some spice or vegetable I've never seen at the grocery store, I'll be able to find it at a spice shop in the East Village or from a vendor in Chinatown.
And when I realize, the night before a trip, that my headphones are broken or I've forgotten to stock up on sunscreen, I can pop into Best Buy or Duane Reade and get what I need (they're open 24/7).
4. How bike-friendly it is
NYC is notorious for bad traffic and awful drivers, so you might be surprised at how bike-friendly it actually is. With over 200 miles of bike lanes and greenways, it's easy and safe to get around most of the city and its boroughs. And after the Citi Bike bikeshare program kicked off last year, cycling is more popular than ever in New York.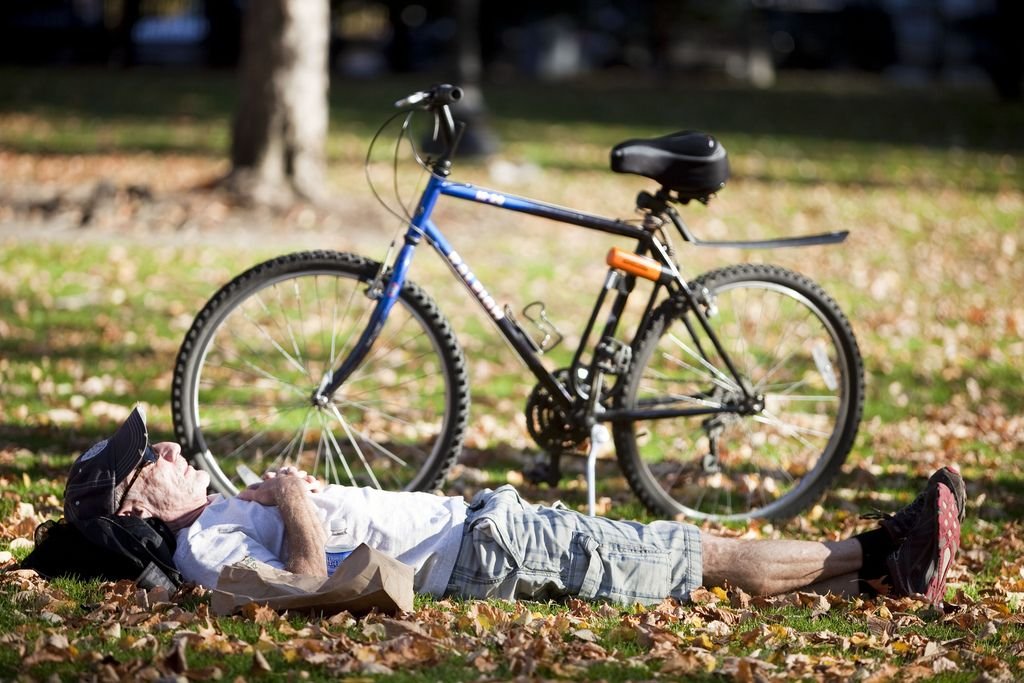 5. The Christmas season
I've idealized Christmas in NYC since I was a kid, and the fascination has only grown since I moved here 6+ years ago. Don't look at the Rockefeller Center tree or watch the Sak's snowflake show and tell me it's not magical.
6. New York City street art
What NYC lacks in natural scenery it somewhat makes up for in man-made art: museums, galleries, buildings, and my personal favorite – street art. I get so excited when I'm walking down the same old street and spot a new piece painted. Other times, I intentionally wander around Williamsburg/Greenpoint or Lower East Side/East Village to tour the street art in those neighborhoods. Gritty AND pretty, just like New York herself.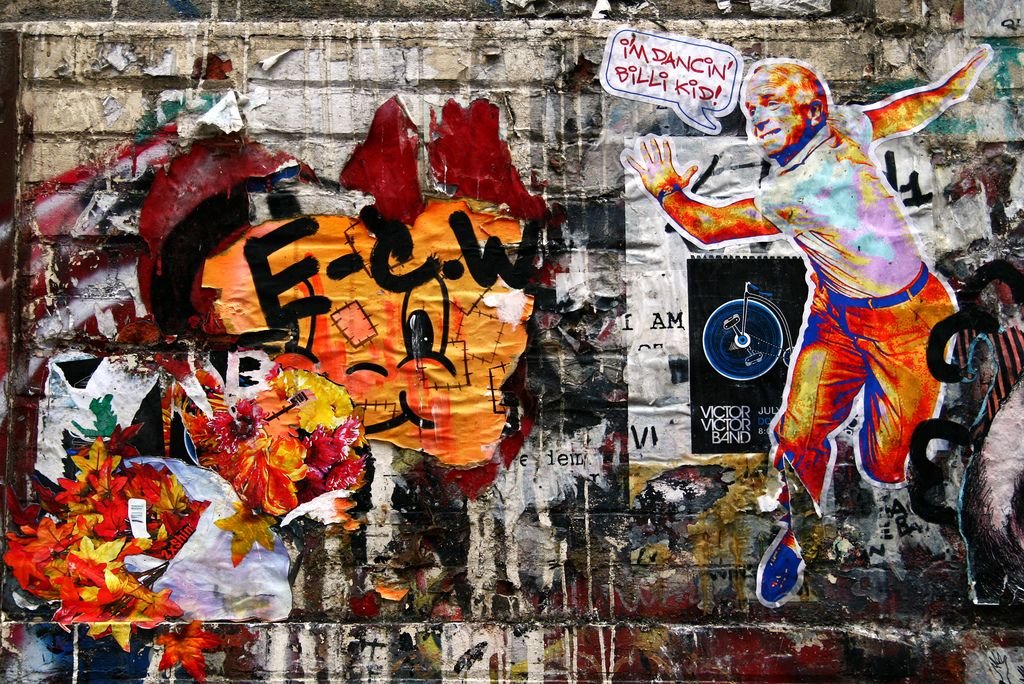 7. The pancakes at Clinton Street Baking Co.
"I'm Lindsay, and I really like pancakes!" was how I introduced myself at a recent crossfit class when we were asked to cite our favorite cheat meal.
Yeah, you could say pancakes are my favorite food. I'm certainly no foodie, but I know a good pancake when I taste one. I haven't yet had a better pancake than the one perfected by Clinton Street Baking Co. – my eyes gloss over at the mere mention of them. Light and fluffy blueberry pancakes topped with carefully-proportioned warm maple butter, totally worth the 2-hour wait to get in for brunch.
They probably make me far happier than they should, but if New York Magazine deems them the "best pancakes in town", I think my enthusiasm is justified.
8. Gantry Plaza State Park
My summer weekend routine typically includes at least one morning laying out at Gantry Plaza State Park (and by morning, I mean somewhere in the 11am-2pm range). I like to claim one of the wooden reclining chairs right on the water and read for a few hours while working on my tan. The best part is having a front row seat to see the Midtown Manhattan skyline, a constant distraction that always keeps me from making much progress in my book.
Gantry is relatively new (it opened in 2009), but even so – given its million dollar view and ample waterfront boardwalk, it should see more traffic than it does. It's definitely worth making the trek to Queens for.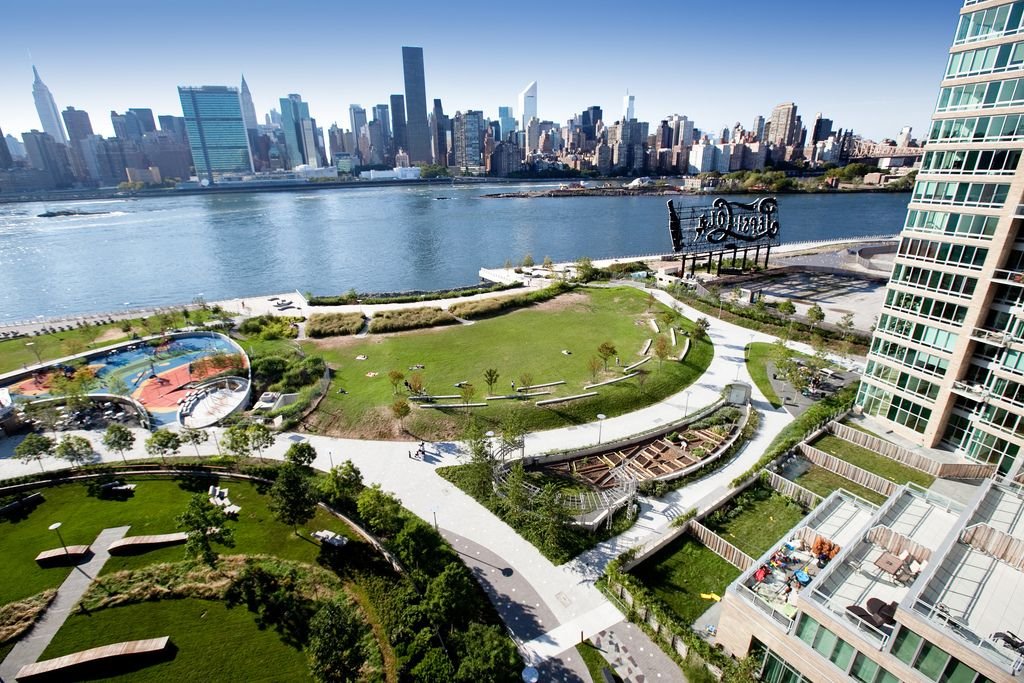 9. That at any given time and place, you are not the craziest/poorest/most-oddly-dressed person
A topless woman being painted at lunchtime by Flatiron. That guy on the subway yelling out Bible verses and blithering about the Lord. That other guy walking down 23rd street wearing a bird cage as a backpack (yes, with birds inside). Encountering the likes of these characters and more is just another day in the life of a New Yorker.
You are never a superlative in New York. You are not special here. But don't let this sobering fact dull your shine – find strength and vindication in it, because you can do anything in New York City. Odds are, someone else already has – and better, crazier, faster at that.
10. The fantastic coffee scene
My coffee snobbery is such that I won't consider living in a city that doesn't have excellent coffee options. New York takes its coffee very seriously – no matter what your drink preference, you'll find a coffee shop that specializes in it. Pour overs? Toby's Estate, Abraco. Drip? Cafe Grumpy, Joe. Iced? Blue Bottle. Lattes? Gimme. Flavored lattes? Upright. You're welcome :)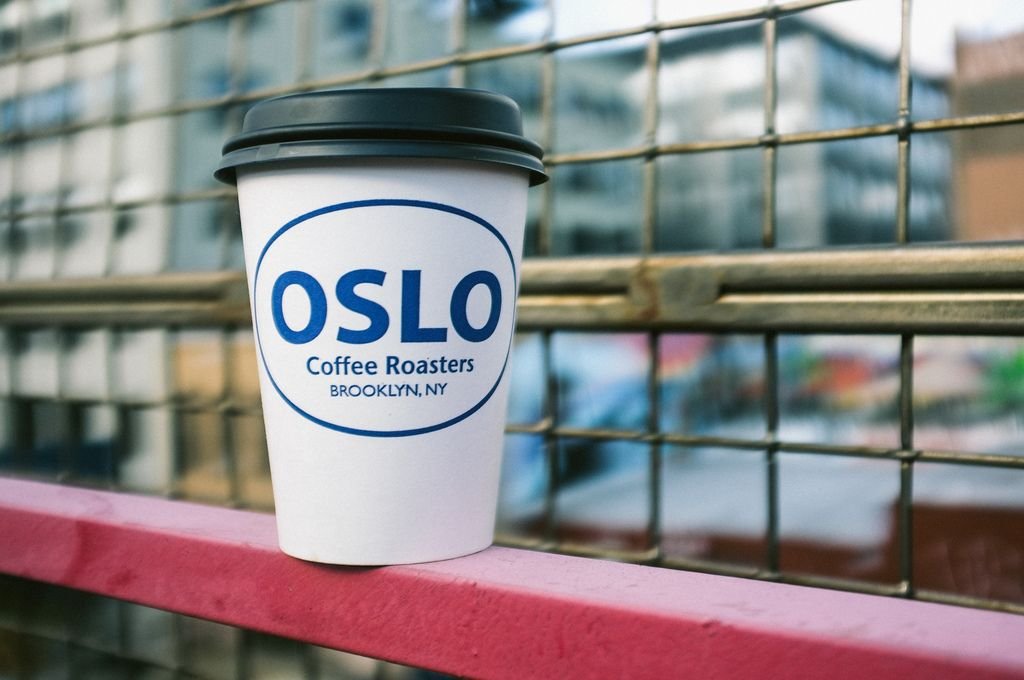 11. The arepas at Caracas Arepa Bar
Caracas is my favorite restaurant in New York. Birthday dinners, welcome back dinners, welcome to my neighborhood dinners – Caracas is my go-to for all of the above. I just can't quit their guacamole & plantain chips and arepas, and I don't want to.
12. The Manhattan skyline
No matter how jaded of a New Yorker I become, there's one thing that will never get old: the Manhattan skyline. I've made a point to admire it from every which angle, yet I still manage to find new vantage points constantly. It is STUNNING.
Do you know a fellow NYC lover? Check out this article for some New York City gift ideas!
Pin it!